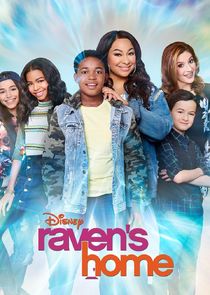 Raven's Home picks up with longtime best friends Raven and Chelsea, who are now each divorced with kids of their own, raising their children – Raven's 11-year-old twins Booker and Nia, and Chelsea's 9-year-old son Levi – under one roof, in a chaotic but fun household that often includes the twin's best friend and neighbor Tess. Unbeknownst to her kids, Raven still catches glimpses of the future, and unbeknownst to her, Booker has just learned he has these same abilities. Hilarity ensues as Raven and Booker's visions collide, but no matter the situation, they figure everything out together as one big happy family.
Series Overview
Rating
imDb Rating: 7.4 (2,046 Votes)
Metascore: N/A
Plot
Though Raven Baxter is psychic, she would've never guess she'd be a single mother living in an apartment with her twins Nia and Booker Baxter and her best friend Chelsea and son Levi.
Details
Rated: TV-G
Released: 21 Jul 2017
Runtime: 22 min
Genre: Comedy, Family
Director: N/A
Writer: Jed Elinoff, Michael Poryes, Susan Sherman, Scott Thomas
Actors: Raven-Symoné, Issac Ryan Brown, Jason Maybaum, Navia Ziraili Robinson
Language: English
Country: USA
Awards: 2 wins & 6 nominations.
Total Seasons: 3
Previous Episode
Level Up
Episode 3x26; May 03, 2020
Booker, Nia and Tess team up to win the end of the year 8th-grade treasure hunt in hopes they can become Carver Middle school "legends." Meanwhile, Raven and Chelsea land a segment to promote their business on Chris Spring-Lake's new reality makeover show.
Previous Episodes 3x26: Level Up 3x25: In-Shoe-encer 3x24: The Story So-Fa 3x23: On Edge 3x22: Slammed 3x21: Hoop Streams 3x20: Close Shave 3x19: Adolessons 3x18: What About Your Friends?

View All Episodes
Cast
Issac Ryan Brown as Booker Baxter-Carter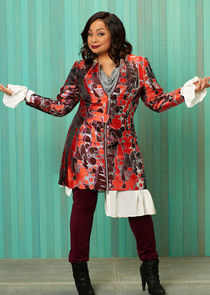 Raven-Symoné as Raven Lydia Baxter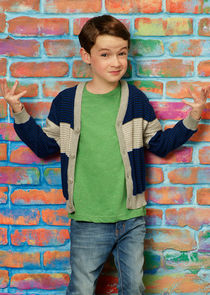 Jason Maybaum as Levi Grayson
Navia Robinson as Nia Baxter-Carter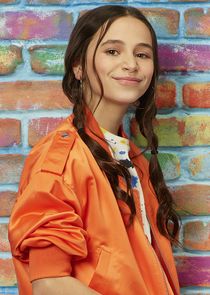 Sky Katz as Tess O'Malley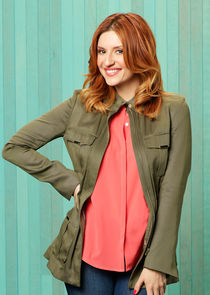 Anneliese van der Pol as Chelsea Grayson
View Full Cast
Skip to:
Season 1
| Episode No. | No. Overall | Title | Airdate | Runtime | Summary |
| --- | --- | --- | --- | --- | --- |
| 1 | 1 | Baxter's Back! | 2017-07-21 | 30 | Booker enlists Levi and Tess to help him convince Nia of his newfound abilities to see into the future; Raven's latest vision involves a family disagreement that leads her to meddle in her kids' life at school. |
| 2 | 2 | Big Trouble in Little Apartment | 2017-07-28 | 30 | Unbeknownst to Raven, Nia is starting to feel like their apartment isn't big enough for everyone and turns to her dad Devon for help. |
| 3 | 3 | The Baxters Get Bounced | 2017-08-04 | 30 | When the landlord raises Raven's rent after learning Chelsea and Levi have moved in, Nia and Booker try to hold a yard sale to help their mom. |
| 4 | 4 | The Bearer of Dad News | 2017-08-11 | 30 | When Raven has a vision of Booker and Nia being upset over their dad's move, she goes overboard trying to do all of the fun activities Devon normally did with the kids. |
| 5 | 5 | You're Gonna Get It | 2017-08-18 | 30 | When Nia sneaks to school wearing makeup against Raven's wishes, she draws the attention of the eighth grade girls who invite her to hang out. |
| 6 | 6 | Adventures in Mommy-Sitting | 2017-08-25 | 30 | Booker, Nia, and Levi convince Raven and Chelsea they are responsible enough to watch themselves while the moms enjoy a mom's night out. |
| 7 | 7 | Dancing Tween | 2017-09-08 | 30 | While Booker and Tess team up to plan their 6th grade dance, Nia worries her dancing skills aren't good enough for the big event. Meanwhile, Raven starts to question if she's being a good mom and goes overboard trying to volunteer for the kids' school. |
| 8 | 8 | Vending the Rules | 2017-09-15 | 30 | When Booker and Levi want expensive virtual reality goggles, the boys come up with a plan to make money by selling snacks at school. |
| 9 | 9 | In-Vision of Privacy | 2017-09-22 | 30 | When Booker has a vision of Tess getting her heart broken, he and Levi try to prevent it from happening. |
| 10 | 10 | Fears of a Clown | 2017-09-29 | 30 | A cool new kid arrives in the building, causing Booker and Levi to fight Nia and Tess for his attention. |
| 11 | 11 | The Baxtercism of Levi Grayson | 2017-10-06 | 30 | Booker and Levi try to prank a classmate into thinking their apartment building is haunted; Nia gets chickenpox; Tess comes up with a plan to make sure her best friend doesn't miss out on Halloween. |
| 12 | 12 | Dream Moms | 2017-10-13 | 30 | When Booker and Levi get into some trouble backstage at a concert, Raven and Chelsea try to seize the moment to perform with their all-time favorite group La Dee Da. |
| 13 | 13 | Vest in Show | 2017-10-20 | 30 | When Booker has a vision of Raven getting fired from her job during Doggy Fashion Week, he tries to help his mom with her designs. |
Season 2
| Episode No. | No. Overall | Title | Airdate | Runtime | Summary |
| --- | --- | --- | --- | --- | --- |
| 1 | 14 | The Falcon and the Raven – Part One | 2018-06-25 | 30 | When Booker has a vision of his mom losing the money hidden in her backpack, he enlists Nia and Levi to help him follow Raven and rescue the money before it goes missing. |
| 2 | 15 | The Falcon and the Raven – Part Two | 2018-06-26 | 30 | Raven finally admits to the kids that she has visions too and shares a special moment with Booker and they try to combine their psychic powers to find the missing money. Feeling left out, Nia pretends to have a vision. |
| 3 | 16 | Because | 2018-06-27 | 30 | When Booker wants to reveal his powers to increase his popularity at school, Raven warns him to keep his psychic powers a secret. |
| 4 | 17 | Cop to It | 2018-06-28 | 30 | When the new building manager accuses someone of tagging the side of their building, Raven thinks Tess is responsible. |
| 5 | 18 | Weirder Things | 2018-07-03 | 30 | The kids win a contest to attend a private screening of their favorite TV show, but their plans are interrupted when Raven makes them babysit the precocious niece of Kema the Dreamweaver. |
| 6 | 19 | Missteps | 2018-07-06 | 30 | Nia and Tess form a step dance squad to take down the school's reigning champs, but their friendship is tested when they can't agree on how the team should be run. |
| 7 | 20 | All Sewn Up | 2018-07-10 | 30 | When Nia gets caught up in wanting to be a trendsetter, she goes against her mother's wishes and uses the money she saved up to buy an expensive jacket. Meanwhile, Booker has a vision that Mitch put a curse on him. |
| 8 | 21 | Oh Father, Where Art Thou? | 2018-07-13 | 30 | Nia is excited her dad is flying in for her school's Father/Daughter dance, but when Raven has a vision that Devon is stuck in a snowstorm and may not make it – she does everything she can to make sure Nia isn't disappointed. |
| 9 | 22 | The Trouble with Levi | 2018-07-20 | 30 | When Levi is moved up to Booker's science class, he inadvertently cramps Booker's style with his classmates. |
| 10 | 23 | Head Over Wheels | 2018-07-27 | 30 | When Levi's new crush Isabella tries to visit but can't come upstairs because of her wheelchair, Nia and Tess try to convince Mitch to make the building wheelchair-accessible. Meanwhile, Booker tries to help Levi win Isabella's attention over another boy. |
| 11 | 24 | The Most Interesting Mom in the World | 2018-07-31 | 30 | While doing a school report on their mother, Booker and Booker lie about Raven's life to make their presentation seem more exciting. |
| 12 | 25 | Sleevemore Part One: Frozen | 2018-09-21 | 30 | When Booker freezes mid-vision, Raven takes him to Dr. Sleevemore – the same doctor who helped her when she was a teen. |
| 13 | 26 | Sleevemore Part Two: Found | 2018-09-28 | 30 | When Booker loses his powers to see glimpses of the future, he gains new abilities as an incredible chef and magician. Meanwhile, Nia discovers she has Booker's powers to see visions. |
| 14 | 27 | Sleevemore Part Three: Future | 2018-10-05 | 30 | When Dr. Sleevemore tries to try to transfer Booker's visions back, they learn Jasmine took the visions away from Nia the night before. |
| 15 | 28 | Raven's Home: Remix | 2018-10-12 | 30 | Booker sets out to land the starring role in the school's musical about a boy who loves playing basketball and performing hip-hop. When Raven has a vision of Booker receiving a standing ovation, she's convinced he's perfect for the role and encourages him to go for it. However, when Nia discovers the part requires someone who is great at basketball and can rap – two things Tess excels at – she tries to convince Coach Spitz to let Tess audition for the role. When he refuses because Tess is a girl, a determined Nia takes a stand to prove girls can do anything boys can do. |
| 16 | 29 | Switch-Or-Treat | 2018-10-19 | 30 | Booker and Raven's psychic powers cause them to switch bodies on Halloween. When their Aunt Maureen comes to warn them, she inadvertently switches bodies with Nia's crush Miles. |
| 17 | 30 | Just Call Me Vic | 2018-10-26 | 30 | Grandpa Vic comes to help Raven with the kids and the chores, but he winds up making everything more difficult. |
| 18 | 31 | New Dog, Old Trick | 2018-11-02 | 30 | When Raven accompanies Nia on her retreat for the Young Leaders of Tomorrow, she becomes more focused on talking to Shinee Dubois about her new fashion line. |
| 19 | 32 | It's Your Party and I'll Spy If I Want To | 2018-11-09 | 30 | When Nia and Booker throw an epic 13th birthday party with no moms or kids allowed, they're forced to tell Raven and Levi they can't attend. |
| 20 | 33 | Winners and Losers | 2018-11-16 | 30 | Booker and Nia are excited when they're named student Ambassadors of their school, that is until they learn that their first job is to welcome Mitch as a new student. |
| 21 | 34 | Keepin' It Real | 2018-11-30 | 30 | Raven secures social influencer Lil Z to appear at the launch of her fashion show, but the kids compromise everything when they use Lil Z's name to sell raffle tickets without his permission. |
Season 3
| Episode No. | No. Overall | Title | Airdate | Runtime | Summary |
| --- | --- | --- | --- | --- | --- |
| 1 | 35 | Friend-Ship | 2019-06-17 | 30 | Raven and the kids plan a road trip to visit Chelsea at her cruise ship and encounter several obstacles along the way. |
| 2 | 36 | Lost at Chel-Sea | 2019-06-24 | 30 | The kids accidentally get stuck on a cruise ship alone, while Raven and Chelsea desperately try to catch up with them via Jet Ski. |
| 3 | 37 | Smoky Flow | 2019-07-01 | 30 | Booker, Tess and Nia form a music group, The Chi-Lective, with Levi as their video director. Things get out of hand when they try and film their music video "Smokey Flow" in Tess' apartment—unbeknownst to Raven and Chelsea. |
| 4 | 38 | Twister, Sister | 2019-07-08 | 30 | When Booker challenges Nia's efforts as an activist, she follows her dad to where he's reporting on a storm to prove to herself and her brother that she is indeed an activist and not a "positivist." |
| 5 | 39 | Dress to Express | 2019-07-15 | 30 | When Levi makes a documentary to see how a person's style influences people's perception of them, he has Nia, Tess and Booker change up their style of dress which leads to surprising results. |
| 6 | 40 | Diss Track | 2019-07-22 | 30 | Nia, Tess and Booker are ecstatic over the popularity of their Chi-Lective music video that has gotten thousands of likes on MeTube, until Levi shows them a diss track that's been posted by a rival group, The 3 Go's, that makes fun of Booker. |
| 7 | 41 | Disorder in the Court | 2019-09-13 | 30 | Levi's dad, Garrett, returns from prison, but Raven, Chelsea and the kids are dismayed to discover that he has stolen Chelsea's invention "The Schmop." |
| 8 | 42 | School House Trap | 2019-09-20 | 30 | The kids make it to the next round in the Radio Eclipse music competition, but Raven threatens to take away their band when Booker gets a bad grade. |
| 9 | 43 | Cali Dreams | 2019-09-27 | 30 | The kids head to L.A. with the whole family to compete in the finals of a music competition hosted by radio personality and former boy band star, Chris Springlakes. |
| 10 | 44 | Creepin' It Real | 2019-10-11 | 30 | When a new neighbor moves in next door on Halloween, the kids collect enough evidence that suggests he could be an evil being. |
| 11 | 45 | Girls Just Wanna Have Phones | 2019-10-18 | 30 | Nia and Tess square off in a competition with Raven and Chelsea to see who can go without technology the longest while Booker tries to impress a new girl in the building. |
| 12 | 46 | Friday Night Tights | 2019-10-25 | 30 | Booker joins ballet club to win over Danni, but when Logan, the coolest kid in school, makes fun of it, Booker quits. |
| 13 | 47 | It's Not Easy Being Green | 2019-11-01 | 30 | Booker gets jealous when Danni strikes up a friendship with Nia and Tess. Meanwhile, Levi helps Raven and Chelsea realize they should combine their businesses. |
| 14 | 48 | Crewed Up | 2019-11-15 | 30 | When Levi starts hanging out with a new group of friends, Booker has a vision that leads him to believe that they're up to no good and tries to steer Levi away from them. |
| 15 | 49 | Sorry to Father You | 2019-11-22 | 30 | When Raven and Chelsea go on a weekend getaway to celebrate the anniversary of their friendship, the kids are left at home in the care of both Devon and Garrett. |
| 16 | 50 | Bah Humbugged | 2019-12-06 | 30 | When Booker has a vision that his mom and dad are getting back together over the Holidays, he tries to recreate every family tradition from Christmas, Hanukkah and Kwanza to help set the mood. Meanwhile, Raven and Garrett butt heads in the kitchen. |
| 17 | 51 | The Foreign Identity | 2020-02-23 | 25 | When Nia gets a crush on the new French exchange student, Timothée, she pretends to be a sophisticated Brit to win him over and enlists Booker to help her keep up the ruse. |
| 18 | 52 | What About Your Friends? | 2020-03-01 | 30 | |
| 19 | 53 | Adolessons | 2020-03-08 | 25 | |
| 20 | 54 | Close Shave | 2020-03-15 | 25 | |
| 21 | 55 | Hoop Streams | 2020-03-22 | 25 | |
| 22 | 56 | Slammed | 2020-03-29 | 25 | When Booker becomes responsible for choosing who will represent the class at the district poetry slam, Nia thinks she has a guaranteed spot on the team. Meanwhile, Raven and Chelsea start a DIY renovation on their new business space. |
| 23 | 57 | On Edge | 2020-04-05 | 25 | When Mr. Arthur tells Booker that he isn't ready to go from sweeping floors to cutting hair at the barbershop, Booker opens his own mobile barbershop in the boys' school bathroom. |
| 24 | 58 | The Story So-Fa | 2020-04-19 | 25 | |
| 25 | 59 | In-Shoe-encer | 2020-04-26 | 25 | |
| 26 | 60 | Level Up | 2020-05-03 | 25 | Booker, Nia and Tess team up to win the end of the year 8th-grade treasure hunt in hopes they can become Carver Middle school "legends." Meanwhile, Raven and Chelsea land a segment to promote their business on Chris Spring-Lake's new reality makeover show. |
Series Cast
| | | | |
| --- | --- | --- | --- |
| | Issac Ryan Brown | as Booker Baxter-Carter | |
| | Raven-Symoné | as Raven Lydia Baxter | |
| | Jason Maybaum | as Levi Grayson | |
| | Navia Robinson | as Nia Baxter-Carter | |
| | Sky Katz | as Tess O'Malley | |
| | Anneliese van der Pol | as Chelsea Grayson | |
Related News
TVMaze