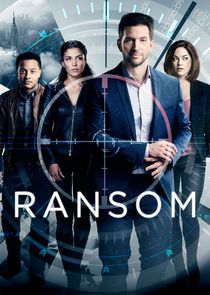 Ransom follows Eric Beaumont, a highly specialized negotiator who is parachuted into crisis situations to defuse them before they spin out of control. Eric is so brilliantly effective, it's hard to know when he's working someone or dealing straight, which is part of his charm – he knows how to get what he wants and rarely loses. He travels the globe with his team which includes a new recruit, Maxine Carlson, a young woman eager to learn from one of the best negotiators, but who may have her own personal agenda. Together they negotiate the most difficult, high stakes kidnap and ransom cases, though his missions are complicated by the fact that many countries have outlawed private negotiation. As a result, Eric and his team are often in as much danger from the authorities as the criminals they face.
Series Overview
Rating
imDb Rating: 6.5 (2,856 Votes)
Metascore: N/A
Plot
A team of crisis negotiators travel the globe to help multinational corporations and governmental agencies with complex negotiations and conflict resolution.
Details
Rated: TV-14
Released: N/A
Runtime: 44 min
Genre: Action, Crime, Drama
Director: N/A
Writer: Frank Spotnitz, David Vainola
Actors: Luke Roberts, Brandon Jay McLaren, Nazneen Contractor, Sarah Greene
Language: English
Country: Canada, France, USA, Germany
Awards: 1 nomination.
Total Seasons: 3
Previous Episode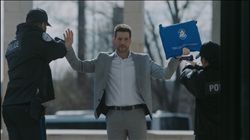 Story for Another Day
Episode 3x13; May 25, 2019
When Cynthia and her younger brother, Tyler, are abducted by a criminal Tyler's indebted to, Eric and the Crisis Resolution team are forced to break all the rules in order to find them.
Previous Episodes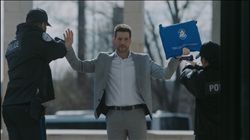 3x13: Story for Another Day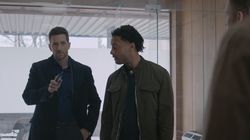 3x12: Playing God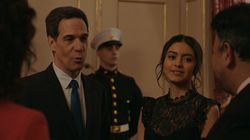 3x11: Truth & Reconciliation


3x10: Unfit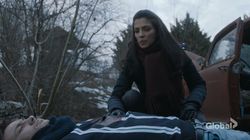 3x9: Broken Record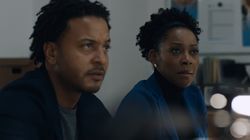 3x8: Dark Triad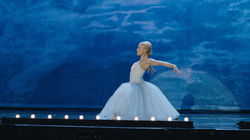 3x7: Prima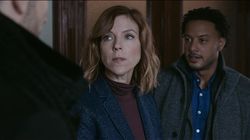 3x6: Stay of Execution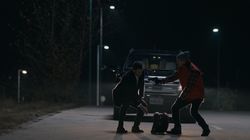 3x5: Life and Limb

View All Episodes
Cast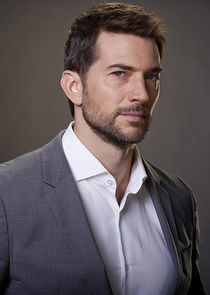 Luke Roberts as Eric Beaumont
Brandon Jay McLaren as Oliver Yates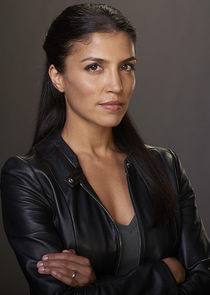 Nazneen Contractor as Zara Hallam
Sarah Greene as Maxine Carlson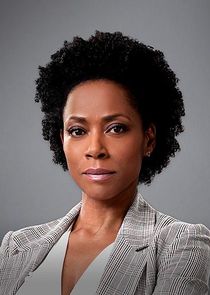 Karen LeBlanc as Cynthia Walker
View Full Cast
Skip to:
Season 1
| Episode No. | No. Overall | Title | Airdate | Runtime | Summary |
| --- | --- | --- | --- | --- | --- |
| 1 | 1 | The Return | 2017-01-01 | 60 | Top crisis and hostage negotiator Eric Beaumont uses his insight into human behavior to resolve the most difficult kidnap and ransom cases, and save lives. |
| 2 | 2 | Grand Slam | 2017-01-07 | 60 | Eric and the team try to save the life and sporting dreams of an up-and-coming baseball player in Louisville, Ky., whose survival hinges on negotiating for a bone marrow match that is being ransomed for $5 million. |
| 3 | 3 | The Box | 2017-01-21 | 60 | Eric and the team must figure out how to negotiate with bank robbers who are not demanding cash, |
| 4 | 4 | Joe | 2017-01-28 | 60 | When an important engineer at a company that manufactures collision avoidance software in cars is taken hostage, Eric and the team email the kidnapper, Joe, but discover a third party is intercepting their correspondence and purposely sabotaging their negotiation process. |
| 5 | 5 | The Enemy Within | 2017-02-04 | 60 | An extremist from a racist group threatening to set off bombs all over New York City. |
| 6 | 6 | Celina | 2017-02-11 | 60 | The clock is ticking when a French couple hires Eric and his team to rescue their kidnapped baby surrogate who has a dangerous condition and needs immediate medical care. |
| 7 | 7 | Regeneration | 2017-02-18 | 60 | When Eric and other guests at an annual retreat are taken hostage by the fanatical leader of a militia group, Maxine leads the team in her first negotiation, while Eric works to preserve lives on the inside. |
| 8 | 8 | Say What You Did | 2017-02-25 | 60 | When a senator's daughter is kidnapped, Eric and the team must delve into the senator's darkest secrets to try to bring his daughter home safely. Also, Eric faces challenges with his own daughter, Evie, after his attempt to keep her safe backfires. |
| 9 | 9 | Girl on a Train | 2017-03-04 | 60 | A couple in France turns to Eric and his team to rescue their daughter who was abducted from a train and they fear has been sold into human trafficking. |
| 10 | 10 | The Artist | 2017-03-11 | 60 | Eric and the team begin negotiating the return of valuable paintings stolen from an art gallery, but the situation gets complicated when the thief then kidnaps a gallery staffer. |
| 11 | 11 | The Castle | 2017-03-25 | 60 | While playing a new smartphone game, five teenagers are lured into a trap in an empty castle in France, and Eric and the team are called in to negotiate their release. |
| 12 | 12 | Refuge | 2017-04-08 | 60 | Eric is called in to negotiate with a burglar who is holding a family hostage after they catch him breaking into their safe, but the team finds the circumstances suspicious after learning the husband has been kidnapped before. |
| 13 | 13 | Bulletproof | 2017-04-15 | 60 | Eric must work with a past adversary to stop a hacker from activating explosions worldwide unless the NSA surrenders access to their confidential files. |
Season 2
| Episode No. | No. Overall | Title | Airdate | Runtime | Summary |
| --- | --- | --- | --- | --- | --- |
| 1 | 14 | Three Wishes | 2018-04-07 | 60 | When Eric's daughter is kidnapped, he must fulfill three ransom demands from his long-time adversary, Damien Delaine, which include answering a series of emotionally challenging questions and performing ethically questionable tasks, in order to save what matters to him most – his daughter's life. |
| 2 | 15 | Alters | 2018-04-14 | 60 | As Eric and Zara provide risk assessment services at an investment bank, they are taken hostage by a gunman targeting a low-level accountant, and Eric must negotiate for their release. |
| 3 | 16 | Secrets and Spies | 2018-04-21 | 60 | Eric and Oliver plunge into a world of espionage when a CIA spy disguised as an American diamond broker traveling with her family is kidnapped in Vienna. Also, Oliver gets an interesting job offer. |
| 4 | 17 | A Free Man in Paris | 2018-04-28 | 60 | When a former Guantanamo guard is taken hostage by terrorists, Eric is surprised when he learns that his best chance of saving the man's life is to work with a former Guantanamo detainee who is now working with the captors. |
| 5 | 18 | Undercover | 2018-05-05 | 60 | As Eric negotiates the release of an arms dealer's son from a kidnapper, he uncovers a larger plot to destroy hundreds of lives. Also, Zara is shaken when she must work with an abusive ex-colleague in order to prevent this terrorist attack. |
| 6 | 19 | Legacy | 2018-05-12 | 60 | As Eric fights to save his mother, renowned surgeon Annette Beaumont, after she is kidnapped and ordered to perform heart surgery on a dangerous crime boss, he realizes he needs help from his estranged father, Phillip Hingston. |
| 7 | 20 | Anatomy of a Lost Cause | 2018-05-26 | 60 | When a hostage is executed in the midst of a high-stakes negotiation, Eric is charged with aiding and abetting a kidnapper, and he faces self-doubt in the wake of his fatal error. |
| 8 | 21 | The Fawn | 2018-06-02 | 60 | Eric negotiates with a convicted serial killer in order to get his insight when a teenaged boy is kidnapped by someone copying his methods. |
| 9 | 22 | Hardline | 2018-06-09 | 60 | Eric is given the impossible task of negotiating the release of the daughter of the prime minister of the Netherlands – a woman who takes a public hardline on never paying kidnappers' ransoms. |
| 10 | 23 | Radio Silence | 2018-06-16 | 60 | While on board a plane with his daughter, Evie, Eric must negotiate with a suicidal co-pilot and find out what triggered him after he locks the captain out of the cockpit and threatens to crash the plane. |
| 11 | 24 | The Client | 2018-06-23 | 60 | When two adolescents enlist Eric to negotiate with a ruthless mob boss who's holding their parents hostage, the team discovers a family secret that threatens to complicate the proceedings. |
| 12 | 25 | Promised Land | 2018-06-30 | 60 | As Eric negotiates for the release of a couple being held hostage by illegal immigrants in rural Canada, the situation turns dire when the coyotes the immigrants escaped from take the whole group hostage, including Eric. |
| 13 | 26 | Semaphore | 2018-06-30 | 60 | Eric's archnemesis, Damian Delaine, brainwashes Evie and threatens to turn her into a murderer unless Eric helps him negotiate a high-stakes business deal for a new cryptocurrency that could destabilize the world economy. |
Season 3
| Episode No. | No. Overall | Title | Airdate | Runtime | Summary |
| --- | --- | --- | --- | --- | --- |
| 1 | 27 | Justice | 2019-02-16 | 60 | Eric and the Crisis Resolution team are brought in to negotiate a blood money payoff when a man is murdered and his wife is threatened to be next. |
| 2 | 28 | Black Dolphin | 2019-02-23 | 60 | The FBI asks Eric to use his negotiating expertise to convince the brainwashed survivor of an internet predator to reveal the identity of the person who incites vulnerable people to harm themselves. |
| 3 | 29 | Indiscretion | 2019-03-02 | 60 | The team's search for a missing high-end escort leads to evidence that she was caught between a cop with a vendetta and a dangerous drug dealer. |
| 4 | 30 | It's a Ravenzo | 2019-03-09 | 60 | Eric and the team enter the world of Italian fashion royalty when they are hired to negotiate the safe return of a world-famous designer's kidnapped wife. |
| 5 | 31 | Life and Limb | 2019-03-16 | 60 | When a kidnapper from a past case returns and threatens to harm a child, the team is forced to confront the consequences of Eric's policy of letting perpetrators go free. |
| 6 | 32 | Stay of Execution | 2019-03-30 | 60 | When a death row inmate gets a "ransom" letter offering him exonerating evidence for $500,000, the Crisis Resolution team has 48 hours to verify that the information is real. |
| 7 | 33 | Prima | 2019-04-13 | 60 | When a Russian prima ballerina and her rival are kidnapped, the Crisis Resolution team must use their own brand of fancy footwork in the cutthroat world of ballet to get both women back safely. |
| 8 | 34 | Dark Triad | 2019-04-20 | 60 | The FBI brings in the Crisis Resolution team to negotiate with a formidable sociopath who is targeting diabetics with tainted insulin. |
| 9 | 35 | Broken Record | 2019-04-27 | 60 | When a disgraced negotiator impersonates Eric, the Crisis Resolution team races to recover a kidnapped hotel owner, Jonah Preston, the ransom money, and Eric's tarnished reputation. |
| 10 | 36 | Unfit | 2019-05-04 | 60 | When a baby is stolen from his crib by a notorious serial kidnapper, the Crisis Resolution team must find out why the baby was targeted and locate him before he is taken out of the country. |
| 11 | 37 | Truth & Reconciliation | 2019-05-11 | 60 | When Eric and his new girlfriend, Kate, head to a gala at the American Embassy in Bogotá, they become embroiled in an assassination attempt, and Kate is the #1 suspect. |
| 12 | 38 | Playing God | 2019-05-18 | 60 | When a bombing at a genetics company causes a woman to lose her memory, the Crisis Resolution team works to put together the pieces of the crime to figure out if she's a victim or the bomber. |
| 13 | 39 | Story for Another Day | 2019-05-25 | 60 | When Cynthia and her younger brother, Tyler, are abducted by a criminal Tyler's indebted to, Eric and the Crisis Resolution team are forced to break all the rules in order to find them. |
Series Cast
| | | | |
| --- | --- | --- | --- |
| | Luke Roberts | as Eric Beaumont | |
| | Brandon Jay McLaren | as Oliver Yates | |
| | Nazneen Contractor | as Zara Hallam | |
| | Sarah Greene | as Maxine Carlson | |
| | Karen LeBlanc | as Cynthia Walker | |
Series Crew
| | Position | Name |
| --- | --- | --- |
| | Co-Executive Producer | Erik Canuel |
| | Co-Executive Producer | Steve Cochrane |
| | Supervising Producer | Steve Cochrane |
| | Co-Executive Producer | Sandra Chwialkowska |
| | Producer | Luke Roberts |
| | Co-Executive Producer | Sarah Dodd |
| | Co-Producer | Aisha Porter-Christie |
| | Creator | Frank Spotnitz |
| | Executive Producer | Frank Spotnitz |
| | Producer | Bernard Bouix |
| | Co-Executive Producer | Ben Harris |
| | Associate Producer | Amira El Nemr |
| | Producer | Tashi Bieler |
| | Executive Producer | Julia Sereny |
| | Executive Producer | Jennifer Kawaja |
| | Co-Executive Producer | Avrum Jacobson |
| | Consulting Producer | Richard Zajdlic |
| | Co-Executive Producer | Alison Lea Bingeman |
| | Co-Producer | Ben Schiffer |
| | Director Of Photography | Miroslaw Baszak |
| | Co-Executive Producer | Joseph Kay |
| | Music Editor | Joe Mancuso |
| | Editor | Roslyn Kalloo |
| | Editor | John Nicolls |
| | Producer | Tina Grewal |
| | Composer | Todor Kobakov |
| | Producer | Norman Denver |
| | Casting | Lisa Parasyn |
| | Casting | Jon Comerford |
| | Editor | Michael Doherty |
| | Production Designer | Gordon Barnes |
| | Creator | David Vainola |
| | Executive Producer | David Vainola |
| | Executive Story Editor | Vince Shiao |
| | Composer | Guillaume Roussel |
| | Main Title Theme | Guillaume Roussel |
| | Executive Producer | Odile McDonald |
| | Executive Producer | Valérie Pechels |
| | Executive Producer | Jocelyn Hamilton |
| | Editor | Jim Munro |
| | Editor | Duncan Christie |
| | Music Supervisor | Jody Colero |
| | Production Designer | Ambre Sansonetti |
| | Director Of Photography | Laurent Barès |
| | Consulting Producer | Lynne Kamm |
| | Re-Recording Mixer | Andrew Tay |
| | Production Designer | Bill Fleming |
| | Consulting Producer | Tamara Moulin |
| | Executive Story Editor | Tamara Moulin |
| | Producer | Tamara Moulin |
| | Consulting Producer | Kyle Hart |
| | Executive Story Editor | Kyle Hart |
| | Producer | Kyle Hart |
| | Director Of Photography | Márton Miklauzic |
| | Co-Producer | Luke Franklin |
| | Executive Producer | Daniel Kresmery |
| | Executive Producer | György Rajnai |
| | Producer | György Rajnai |
| | Director Of Photography | Máté Herbai |
| | Executive Producer | Jonathan Halperyn |
| | Story Editor | Felicia Brooker |
| | Story Editor | Roslyn Muir |
| | Co-Producer | Adrian Banyard |
| | Casting | Maureen Duff |
| | Casting | Gertie Pye |
| | Casting | Katalin Baranyi |
| | Line Producer | Felician Keresztes |
| | Re-Recording Mixer | Jason Perreira |
Related News
TVMaze