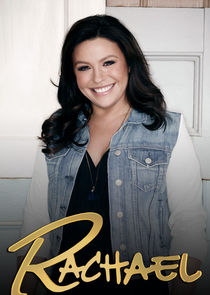 Rachael Ray, also known as Rachael and The Rachael Ray Show, is an American talk show starring Rachael Ray that debuted in syndication in the United States and Canada on September 18, 2006 and also airs in other countries. It is taped at Chelsea Television Studios in New York City. The show's 8th season premiered on September 9, 2013, and became the last Harpo show in syndication to switch to HD with a revamped studio. The concept behind this program showcases Ray's culinary skills. She brings various celebrities on screen to discuss their accomplishments in the entertainment, sports, and media industries. Ray asks for tips and strategies for staying healthy and safe from various health and lifestyle experts, she includes make-over segments, and features musical performances, all of which are features along the same lines of The Oprah Winfrey Show. She does, however, keep cooking in the forefront by including at least one cooking segment at the end of each episode, and sometimes inviting her celebrity guests to join her in the kitchen. According to Ray, "People know me for my love of food, but I have so much more I want to share". The set has the audience seated on a large turntable that rotates so that the audience can always see the "action" on the circular stage that surrounds them. At the end of each show, with the exception of a few more guests after Ray's cooking segments, Ray's tagline is, "We'll see you when we see you".
Series Overview
Rating
imDb Rating: 4.3 (881 Votes)
Metascore: N/A
Plot
Rachael Ray offers simple solutions to everyday issues.
Details
Rated: TV-G
Released: 18 Sep 2006
Runtime: 60 min
Genre: Talk-Show
Director: N/A
Writer: N/A
Actors: Rachael Ray
Language: English
Country: USA
Awards: 3 wins & 27 nominations.
Total Seasons: 13
Next Episode
Wilmer Valderrama Plays '2 Truths & a Lie'
Episode 14x51; Nov 18, 2019
"NCIS" star Wilmer Valderrama is joining Rach at the kitchen table to play "2 Truths and a Lie." Then, lifestyle and fashion expert Tommy DiDario is giving a makeover to a deserving viewer who beat cancer! Plus, Rach is serving up Korean Chili.
Previous Episode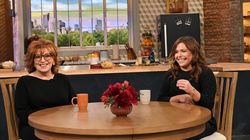 Joy Behar On Her Most Talked About 'View' Moments + Chef Geoffrey Zakarian's Thanksgiving Faves
Episode 14x50; Nov 15, 2019
Joy Behar is at the kitchen table today and she's breaking down some of her most talked about moments on "The View!" Then, Chef Geoffrey Zakarian is making two of his favorite dishes for Thanksgiving, including Sausage Stuffing. What's for dinner? Rach is sharing her latest twist on chili.
Episodes 14x55: Matthew Rhys On New Mr. Rogers Movie 14x54: 'Will & Grace' Star Sean Hayes On Final Season 14x53: 'SEAL Team' Star David Boreanaz's Favorite Cheat Meal 14x52: Oprah's Favorite Things With Her BFF Gayle King 14x51: Wilmer Valderrama Plays '2 Truths & a Lie'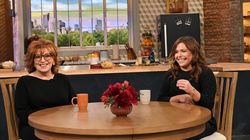 14x50: Joy Behar On Her Most Talked About 'View' Moments + Chef Geoffrey Zakarian's Thanksgiving Faves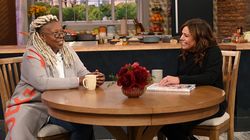 14x49: Whoopi Goldberg Is in the House and She's Dishing on Her Line of Sweaters


14x48: Thanksgiving Is Coming Up and 'Top Chef's' Gail Simmons Is Throwing Down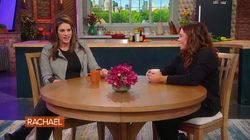 14x47: Today's Show Is No Snooze, But It Will Help You Get More ZZ's

View All Episodes
Skip to:
Season 1
| Episode No. | No. Overall | Title | Airdate | Runtime | Summary |
| --- | --- | --- | --- | --- | --- |
| 1 | 1 | Rachael's Premiere | 2006-09-18 | 60 | |
Season 2
| Episode No. | No. Overall | Title | Airdate | Runtime | Summary |
| --- | --- | --- | --- | --- | --- |
Season 3
| Episode No. | No. Overall | Title | Airdate | Runtime | Summary |
| --- | --- | --- | --- | --- | --- |
Season 4
| Episode No. | No. Overall | Title | Airdate | Runtime | Summary |
| --- | --- | --- | --- | --- | --- |
Season 5
| Episode No. | No. Overall | Title | Airdate | Runtime | Summary |
| --- | --- | --- | --- | --- | --- |
Season 6
| Episode No. | No. Overall | Title | Airdate | Runtime | Summary |
| --- | --- | --- | --- | --- | --- |
Season 7
| Episode No. | No. Overall | Title | Airdate | Runtime | Summary |
| --- | --- | --- | --- | --- | --- |
Season 8
| Episode No. | No. Overall | Title | Airdate | Runtime | Summary |
| --- | --- | --- | --- | --- | --- |
Season 9
| Episode No. | No. Overall | Title | Airdate | Runtime | Summary |
| --- | --- | --- | --- | --- | --- |
| 1 | 2 | Our '9 Million Meals' Challenge Begins & 'Magic Michael' Strahan Dances for Donations | 2014-09-15 | 60 | |
| 2 | 3 | 5 Chefs Play 'Musical Meals' with Dr. Phil & Katharine McPhee's Dog Crashes Our Show! | 2014-09-16 | 60 | |
| 3 | 4 | Biggest Loser Trainer Bob Harper Is Helping Our ENTIRE AUDIENCE Lose Weight! | 2014-09-17 | 60 | |
| 4 | 5 | Football Legend Tony Gonzalez's Game-Day Chili & A Huge Surprise from Guy Fieri | 2014-09-18 | 60 | |
| 5 | 6 | Neil Patrick Harris Plays 'Kitchenary' & Can John Gidding Pull off the Smallest Space Makeover Ever?! | 2014-09-19 | 60 | |
| 6 | 7 | Rachael's Problem Solvers: Fast Fixes for Pimples, Cellulite and Clutter! | 2014-09-22 | 60 | |
| 7 | 8 | Michael Strahan Brings His Parents to Rachael & Dr. Ian for the Weight-Loss Challenge of Their Lives | 2014-09-23 | 60 | |
| 8 | 9 | Cost-Saving Tips You Have to See to Believe for Your Next Grocery Store Trip & Who Is Season 9's First Mystery Taster? | 2014-09-24 | 60 | |
| 9 | 10 | Football Superstar Victor Cruz Helps Rach Pull Off 9 Surprise Marriage Proposals That Will Leave You in Tears | 2014-09-25 | 60 | |
| 10 | 11 | 15 Shortcuts That Will Change Your Life, Including Sunny's 3-Minute Breakfasts ... in a Mug?! | 2014-09-26 | 60 | |
| 11 | 12 | Why Are These Two Chefs Taking Their Clothes Off? 'Naked Cooking' – That's Why! | 2014-09-29 | 60 | |
| 12 | 13 | Rach's Stress-Free Dinner Party with Clinton Kelly's Mini-Meatballs & Peter Walsh's Clean-Up Tips | 2014-09-30 | 60 | |
| 13 | 14 | Rach's Emotional Surprise for a Superfan! Plus, Sunny's Making Cinnamon Roll Pancakes! 'Nuff Said | 2014-10-01 | 60 | |
| 14 | 15 | Celebrity Truth or Dare with Nick Lachey & 3 Things to Do with Your Leftover Meatballs! | 2014-10-02 | 60 | |
| 15 | 16 | Inside Chef Anne Burrell's Kitchen, What's in Cat Deeley's Purse & Rach's Steak with French Onion Sauce | 2014-10-03 | 60 | |
| 16 | 17 | How Rach's Trip to the Airport Turned into our Biggest Makeover of the Season! Plus, ABC News' David Muir! | 2014-10-06 | 60 | |
| 17 | 18 | Carter Oosterhouse Saves You $1,000 at Home & Who Knows Emeril Best - Rach or Ty Pennington? | 2014-10-07 | 60 | |
| 18 | 19 | From Rach's Outfit to What's for Dinner, Our Viewers And Kate Walsh Produce Our Show! | 2014-10-08 | 60 | |
| 19 | 20 | Who Will Win Our 'Snack Stadium Smackdown'? Coach Bill Cowher Decides! Plus, Rach's Game-Day Chili Dogs | 2014-10-09 | 60 | |
| 20 | 21 | We Reveal the Chefs Behind "Thug Kitchen", Tim Daly & Rach's Lettuce Taco Cups | 2014-10-10 | 60 | |
| 21 | 22 | Co-Host Nick Cannon Reveals His Kids' Halloween Costumes & Teaches Rach to Breakdance! | 2014-10-13 | 60 | |
| 22 | 23 | Geoffrey Zakarian Teaches T.I. the Perfect Pasta, a Better Sleep Smoothie & Rach's Hilarious Foil Fail! | 2014-10-14 | 60 | |
| 23 | 24 | Salami Cheesecake?! Chef Mario Batali Shops the Farmers' Market, Right in Our Studio! | 2014-10-15 | 60 | |
| 24 | 25 | Rach's Football Party with NFL Legend Tony Gonzalez, Miranda Cosgrove & a Meatball Bar! | 2014-10-16 | 60 | |
| 25 | 26 | Josh Duhamel, the Fab 4… in Flapjacks?! And a Giant Surprise for Rachael! | 2014-10-17 | 60 | |
| 26 | 27 | Chelsea Handler's Run-In with the Cops! And Rachael's Mac 'n' Cheese Makeover! | 2014-10-20 | 60 | |
| 27 | 28 | Country Superstar Martina McBride Plans Your Next Party & a Buffalo Chicken in a Pocket | 2014-10-21 | 60 | |
| 28 | 29 | Craig Ferguson & Rach Play 'What Are We Touching' ... With a Shark?! Plus, Nate Berkus! | 2014-10-22 | 60 | |
| 29 | 30 | Clinton Kelly Fixes Your Fashion Fails & the Questions You're Too Embarrassed to Ask Your Own Doc! | 2014-10-23 | 60 | |
| 30 | 31 | Peter Walsh and Richard Marx Declutter Your Car & 'Shark Tank's' Daymond John 'Invests' in Rach's Pasta | 2014-10-24 | 60 | |
| 31 | 32 | Fall Party Guide: Pasta Fake-Outs with Julianne Hough, Chef Robert Irvine & Halloween "Eyeball" Meatballs | 2014-10-27 | 60 | |
| 32 | 33 | Dr. Ian's Weight-Loss Smoothie for Michael Strahan's Parents & the Property Brothers' Halloween Tip-Off! | 2014-10-28 | 60 | |
| 33 | 34 | Why Are Debra Messing & Rach Stomping Grapes? Plus, Bob Harper Says You Can Have Your Cocktail & Lose Weight, Too! | 2014-10-29 | 60 | |
| 34 | 35 | It's Our Big "Thanks a Million" Show - One Million Big Bucks! We're Giving Over a Million Dollars in Gifts to Real-Life Heroes | 2014-10-30 | 60 | |
| 35 | 36 | Find Out What Rach Will be for Halloween! Plus, 3 Mystery Trick-or-Treaters & a Candy Corn Pizza! | 2014-10-31 | 60 | |
| 36 | 37 | 3 Celeb Chefs Take Over One Celeb's Fridge to Make Meals in Just Minutes! | 2014-11-03 | 60 | |
| 37 | 38 | Tom Bergeron's Favorite America's Funniest Home Videos of All Time & Your Funniest Food Fails! | 2014-11-04 | 60 | |
| 38 | 39 | Rach Turns the Heat Up with Sofia Vergara, Co-Host Taye Diggs & a 5-Alarm Cook-Off | 2014-11-05 | 60 | |
| 39 | 40 | Howie Mandel Pranks Our Audience, a No-Bake Pumpkin Pie & a Slow-Cooker Pecan Pie? | 2014-11-06 | 60 | |
| 40 | 41 | Rach's New Family Pasta & The Illusionists Are Making Our Mystery Co-Host Magically Appear! | 2014-11-07 | 60 | |
| 41 | 42 | Chef Curtis Stone Joins Team Rach as Our New Co-Host! Don't Miss His 4 Twists on Potatoes! | 2014-11-10 | 60 | |
| 42 | 43 | Our First-Ever Veterans Day Cook-Off! Plus, Sunny Anderson's Make-Your-Own Pumpkin Pie Latte | 2014-11-11 | 60 | |
| 43 | 44 | Dr. Travis Stork's Twist on Thanksgiving Leftovers! Plus, WHAT is "Lick Lachey"?! | 2014-11-12 | 60 | |
| 44 | 45 | 2 New Ways to Deep Fry Your Turkey & a Thanksgiving Throwdown with the Ladies of Hot in Cleveland | 2014-11-13 | 60 | |
| 45 | 46 | Bob Harper's Holiday Survival Guide & We Turn Spaghetti Squash into a Thanksgiving Fave! | 2014-11-14 | 60 | |
| 46 | 47 | A Scandal Star's in the Kitchen, David Muir's Stuffing Lesson & Rach Busts a Move with the 'Dancing Anchor'! | 2014-11-17 | 60 | |
| 47 | 48 | The Surprise That Stunned Katherine Heigl & Three Words: Beer Can Turkey | 2014-11-18 | 60 | |
| 48 | 49 | Katie Lee's Thanksgiving Fake-Outs & Rachael's 'Super Melt' | 2014-11-19 | 60 | |
| 49 | 50 | Our Two-Day Thanksgiving A-to-Z Event Kicks Off with Rach's Family Stuffing, Emeril Lagasse & Nate Berkus! | 2014-11-20 | 60 | |
| 50 | 51 | Thanksgiving A-to-Z with Carla Hall's Slow-Cooker Cheesecake & Cornbread Stuffing Waffles | 2014-11-21 | 60 | |
| 51 | 52 | Our 1,500th Surprise Episode! (Here's a Hint … OPRAH!) | 2014-11-24 | 60 | |
| 52 | 53 | Russell Brand Uncensored, Michael Strahan's Message for His Parents & What Is Spatchcock Turkey? | 2014-11-25 | 60 | |
| 53 | 54 | Curtis Stone's Carve-Along, Robin Roberts & a $5 Thanksgiving Dinner | 2014-11-26 | 60 | |
| 54 | 55 | Our 'Fridge Raiders' Are Turning Your Thanksgiving Leftovers into 3 New Meals | 2014-11-28 | 60 | |
| 55 | 56 | Our Countdown to Christmas Begins with Tori Spelling, a Holiday Tip-Off & Rach's Chili Meatloaf | 2014-12-01 | 60 | |
| 56 | 57 | It's Giving Tuesday! Kristin Chenoweth's Emotional Superfan Surprise & Rach's Incredible $500,000 Donation | 2014-12-02 | 60 | |
| 57 | 58 | Now Hear This; Cheeseballs Are Back! Plus, Daymond John & Holiday Deals Just for Our Viewers! | 2014-12-03 | 60 | |
| 58 | 59 | Rach's Italian Roast Chicken & You'll Never Guess Our 'Mystery Taster's' Identity | 2014-12-04 | 60 | |
| 59 | 60 | Chef Richard Blais' Popcorn Bar for a Hunger Games Star! Plus, Our Ugly Christmas Sweater Competition | 2014-12-05 | 60 | |
| 60 | 61 | Our Tastiest Holiday Party Ever with Trisha Yearwood & a Pigs in a Blanket Makeover | 2014-12-08 | 60 | |
| 61 | 62 | What Does Bob Harper Eat Every Day? Plus, Inside Dr. Ian's Stomach & Rach's Two-for-One Dinner | 2014-12-09 | 60 | |
| 62 | 63 | A Gingerbread Man Makeover, Comedian J.B. Smoove & New Holiday Deals to Save You Money | 2014-12-10 | 60 | |
| 63 | 64 | Piers Morgan's "Spaghetti Morgan-ese" & Makeovers That Can Take Years Off Your Look | 2014-12-11 | 60 | |
| 64 | 65 | It's an A-List Event! Carrie Underwood, Andy Cohen & Cool Kitchen Gadgets with Christopher Kimball | 2014-12-12 | 60 | |
| 65 | 66 | Our First-Ever 'Wrap-Along' with Cat Deeley & a 'Frozen'-Inspired Christmas Tree | 2014-12-15 | 60 | |
| 66 | 67 | Sunny's Pesto Chicken Wings & Holiday Cookies with the Adorable MasterChef Junior Kids | 2014-12-16 | 60 | |
| 67 | 68 | Katie Lee's Pigs in a Blanket Wreath? And Money-Saving Deals on Holiday Kitchen Gadgets | 2014-12-17 | 60 | |
| 68 | 69 | Curtis Stone's Sticky Toffee Ice Cream & the Kitchen Makeover That Brought Rach to Tears | 2014-12-18 | 60 | |
| 69 | 70 | What Celeb Left Cameron Diaz Star Struck? And the Biggest Wish Ever Granted on Our Show! | 2014-12-19 | 60 | |
| 70 | 71 | Nate, Mally and Peter Solve Your Last-Minute Holiday Problems | 2014-12-22 | 60 | |
| 71 | 72 | We're Going Inside the White House & Rachael's Simple Chicken Supper! | 2014-12-23 | 60 | |
| 72 | 73 | Our Christmas Eve Spectacular with 5 Surprise Proposals & 3 New Twists on Fruit Cakes | 2014-12-24 | 60 | |
| 73 | 74 | Why Is Michael Strahan Dirty Dancing in Our Studio? Plus, Rach's Turkey-Vegetable Chili | 2014-12-25 | 60 | |
| 74 | 75 | Football Legend Tony Gonzalez's Game-Day Supper & A Huge Surprise from Guy Fieri | 2014-12-26 | 60 | |
| 75 | 76 | Dr. Phil Plays Musical Meals with 5 Famous Chefs & Rach's 30-Minute Caprese | 2014-12-29 | 60 | |
| 76 | 77 | Neil Patrick Harris, Rach's Chicken in Chianti & the Smallest Space Makeover We've Ever Done | 2014-12-30 | 60 | |
| 77 | 78 | Let Rach, Clinton & Peter Plan your Perfect New Year's Eve Party | 2014-12-31 | 60 | |
| 78 | 79 | Your Diet Starts Today! Bob Harper's Skinny Spaghetti & a Weight-Loss Mission with Our Entire Audience | 2015-01-01 | 60 | |
| 79 | 80 | David Muir, a Fancy Fakeout Supper & Rach's Makeover for 4 Airline Agents | 2015-01-02 | 60 | |
| 80 | 81 | Peter Walsh's 31-Day Clutter Challenge Kicks Off & Can Dr. Ian Help 7,000 People Lose Weight? | 2015-01-05 | 60 | |
| 81 | 82 | Bald Spots Begone? Kyan's Manscaping Magic! Plus, an All-New Croque Madame | 2015-01-06 | 60 | |
| 82 | 83 | What You Need to Know Now About Cold & Flu Season with Dr. Travis Stork | 2015-01-07 | 60 | |
| 83 | 84 | For the First Time Ever ... 30-Minute Meals: The Game! | 2015-01-08 | 60 | |
| 84 | 85 | Jane Seymour in a Bikini at 63 & the New Short-Cut for Celeb Abs! | 2015-01-09 | 60 | |
| 85 | 86 | How Many Wings Can Curtis Stone Make in 10 Minutes? Plus, Clinton Kelly's Cheese Fondue! | 2015-01-12 | 60 | |
| 86 | 87 | Struggling to Keep Your New Year's Resolutions? Let Dr. Ian & Our Problem Solvers Help! | 2015-01-13 | 60 | |
| 87 | 88 | 7 Figure-Friendly Fake-Outs & a Surprise Makeover for Mally's Biggest Fan | 2015-01-14 | 60 | |
| 88 | 89 | Want to Lose Inches Off Your Tummy? Can Our "Human Lab" Help? | 2015-01-15 | 60 | |
| 89 | 90 | Kirstie Alley & Guilt-Free Game-Day Grub | 2015-01-16 | 60 | |
| 90 | 91 | Donny Osmond & What Made the Duchess of York Run Off Set? | 2015-01-19 | 60 | |
| 91 | 92 | Oscar Nominee Julianne Moore & a Guilt-Free Margarita | 2015-01-20 | 60 | |
| 92 | 93 | Buttered Coffee?! Robert Irvine Reveals 2015's Biggest Food Trends | 2015-01-21 | 60 | |
| 93 | 94 | Our Fiercest 'Fantasy Foodball' Competition Yet, Amanda Peet & a Sliced Steak Sandwich | 2015-01-22 | 60 | |
| 94 | 95 | Gwyneth Paltrow's Hilarious Kiss with Johnny Depp & a Sexy 'Make-Under' with Stacy London | 2015-01-23 | 60 | |
| 95 | 96 | Our Countdown to Kick-Off Begins with Jesse Palmer & Slow-Cooker Buffalo Chicken Sliders | 2015-01-26 | 60 | |
| 96 | 97 | Why Does Your Foot Fall Asleep, Nose Run & Why Do We Burp? Find Out! | 2015-01-27 | 60 | |
| 97 | 98 | Rach's Pretzel Chicken Fingers & 5 Game-Day Cheeseballs | 2015-01-28 | 60 | |
| 98 | 99 | President Bill Clinton Cooks Game-Day Chili With Rach | 2015-01-29 | 60 | |
| 99 | 100 | Our Super Bowl Recipe Playoff with Football Greats & Their Wives! Plus, Super Spicy Wings | 2015-01-30 | 60 | |
| 100 | 101 | Pot Pies, Pasta & Pinwheel Steaks! We Count Down the Top 10 Recipes of the Year! | 2015-02-02 | 60 | |
| 101 | 102 | The World's Most Amazing Kids & a Kid-Friendly Taco Supper | 2015-02-03 | 60 | |
| 102 | 103 | Empire's Naomi Campbell & 2 Foolproof Recipes from Anne Burrell! | 2015-02-04 | 60 | |
| 103 | 104 | Scandal Hunk Tony Goldwyn & Our Theme Song Gets a Viewer Makeover! | 2015-02-05 | 60 | |
| 104 | 105 | Why is Dr. Phil Taking Over Rach's Kitchen? Plus, a Two-for-One Makeover! | 2015-02-06 | 60 | |
| 105 | 106 | Why Is Dr. Oz Wearing a 'Drunk' Suit? Plus, Slim Down with Your Slow Cooker | 2015-02-09 | 60 | |
| 106 | 107 | How David Duchovny Brought Rach to Tears & Our First-Ever Dog Adopt-a-Thon | 2015-02-10 | 60 | |
| 107 | 108 | Our First Mystery Taster of 2015 & Can Losing Clutter Help You Lose Weight? | 2015-02-11 | 60 | |
| 108 | 109 | Look Better in Your Underwear! Plus, Bob Harper's Stuffed Peppers | 2015-02-12 | 60 | |
| 109 | 110 | Our Valentine's Day Party with Steve Harvey as We Throw an In-Studio Wedding | 2015-02-13 | 60 | |
| 110 | 111 | Life-Sized Monopoly with Lara Spencer, Terry Crews & 'Name That Animal'?! | 2015-02-16 | 60 | |
| 111 | 112 | Fat Tuesday with Dale Earnhardt Jr. & Rach's New Orleans-Style Pinwheel Steaks | 2015-02-17 | 60 | |
| 112 | 113 | Pasta School with Mario Batali, Fabio Viviani, Lidia Bastianich … & Nate Berkus?! | 2015-02-18 | 60 | |
| 113 | 114 | It's Our 50 Shades of Grey-Inspired Show with Marcia Gay Harden & FIFTY Grey-Hair Makeovers | 2015-02-19 | 60 | |
| 114 | 115 | What's an Oscar Party without Chicken Wings & Big Hero 6's Baymax?! | 2015-02-20 | 60 | |
| 115 | 116 | Emeril Lagasse, an 'Amazing' Proposal & the Reunion that Brought Sunny to Tears! | 2015-02-23 | 60 | |
| 116 | 117 | Elisabeth Hasselbeck's Skinny Slow-Cooker Sliders | 2015-02-24 | 60 | |
| 117 | 118 | Can Rach Beat William H. Macy at 'Kitchenary'? Plus, Dr. Ian's Cheesy-Stuffed Chicken | 2015-02-25 | 60 | |
| 118 | 119 | What's the Best Time of Day to Cheat on Your Diet?! Plus, 60-Second Desserts! | 2015-02-26 | 60 | |
| 119 | 120 | Rach's Dinner Party with Chef Curtis Stone & Tiffani Thiessen | 2015-02-27 | 60 | |
| 120 | 121 | Rach's 'Killer' Cooking School & Money-Saving Questions You Should Be Asking | 2015-03-02 | 60 | |
| 121 | 122 | Anthony Anderson, 3 Brand-New Baked Potatoes & How You Can Make Money From Your Couch! | 2015-03-03 | 60 | |
| 122 | 123 | An Emmy-Winning TV Star Goes Undercover in Our Audience | 2015-03-04 | 60 | |
| 123 | 124 | 4 New Ways to Dye Your Eggs for Easter & Rach ... the Superhero?! | 2015-03-05 | 60 | |
| 124 | 125 | 'Hollywood Game Night' with Jane Lynch & Instagram's Most Adorable Dog Crashes Our Show! | 2015-03-06 | 60 | |
| 125 | 126 | Game Night with Clinton Kelly's Boozy Milkshakes & Our Funniest Fail Yet! | 2015-03-09 | 60 | |
| 126 | 127 | 5 Family-Favorite Recipes with Curtis Stone & an Incredible Mac 'n Cheese! | 2015-03-10 | 60 | |
| 127 | 128 | Chef Anne Burrell Takes You Inside Her Kitchen & Rach's French-Onion Hanger Steaks | 2015-03-11 | 60 | |
| 128 | 129 | Michael Symon & Rach's Foodie Friends Celebrate Throwback Thursday! | 2015-03-12 | 60 | |
| 129 | 130 | 2 Incredible Midnight Makeovers & the Big Screen's New Cinderella! | 2015-03-13 | 60 | |
| 130 | 131 | Our 'Bracket, Lunch and Dinner' Cook-Off With Basketball Superstar Grant Hill! | 2015-03-16 | 60 | |
| 131 | 132 | Our St. Patrick's Day Party with Chocolate Guinness Cake, Soda Bread & Beer-Battered Sammies! | 2015-03-17 | 60 | |
| 132 | 133 | A Mac 'n Cheese Makeover & Chelsea Handler's Run-In with the Cops | 2015-03-18 | 60 | |
| 133 | 134 | Our 'Fridge Raiders' Are Making Over Scott Wolf's Fridge! | 2015-03-19 | 60 | |
| 134 | 135 | Our First-Ever Viewer-Produced Episode with Kate Walsh | 2015-03-20 | 60 | |
| 135 | 136 | Ted Allen's 4 Secret Weapons Foodies Need to Know! | 2015-03-23 | 60 | |
| 136 | 137 | Clinton Kelly's Fashion Fail Fixes & the Questions You're Too Embarrassed to Ask Your Doc! | 2015-03-24 | 60 | |
| 137 | 138 | Martina McBride's Easy Party Recipes & 5 Sammies in a Pocket | 2015-03-25 | 60 | |
| 138 | 139 | Rach's Buffalo Sloppy Joes, Elisha Cuthbert & Tim Gunn's Fashion Fit Guide | 2015-03-26 | 60 | |
| 139 | 140 | T.I., Geoffrey Zakarian & a 5-Step Guide to Making the Perfect Pasta | 2015-03-27 | 60 | |
| 140 | 141 | Elizabeth Hurley's Surprise Selfie Challenge & 5 Desserts from 1 Box of Cake Mix! | 2015-03-30 | 60 | |
| 141 | 142 | A Surprise Pizza Alla Vodka Lesson for a 'House of Cards' Star! | 2015-03-31 | 60 | |
| 142 | 143 | Roma Downey, 5-Ingredient Recipes & We're Pranking Rach on April Fools' Day! | 2015-04-01 | 60 | |
| 143 | 144 | Instant Human Lab: Swimsuit Edition & the Funniest Food Reviewer on YouTube | 2015-04-02 | 60 | |
| 144 | 145 | Our Audience Easter Egg Hunt with Jesse Tyler Ferguson & a Chocolate Bunny Milkshake?! | 2015-04-03 | 60 | |
| 145 | 146 | Our 'Grand Slam' Cook-Off with Billy Gardell & 2 Baseball Legends | 2015-04-06 | 60 | |
| 146 | 147 | A Lasagna Lesson with Judge Patricia DiMango & Rach's Springtime Pesto Pasta | 2015-04-07 | 60 | |
| 147 | 148 | Can You Get Rid of Your Cellulite by Summer? 2 of TV's Funniest Women Are Finding Out! | 2015-04-08 | 60 | |
| 148 | 149 | First Lady Michelle Obama Answers Your Questions & a Bacon-Ranch Deviled Egg?! | 2015-04-09 | 60 | |
| 149 | 150 | 'Dancing' Hottie Derek Hough & Curtis Stone's Ultimate Date-Night Meal | 2015-04-10 | 60 | |
| 150 | 151 | Kevin Bacon Plays 'Famous Foodies' & Why Is Rach Hitting the Hay with Dr. Ian?! | 2015-04-13 | 60 | |
| 151 | 152 | Katie Lee's BLT Ranch Burger & the Story Behind Hilary Duff's Blue Hair! | 2015-04-14 | 60 | |
| 152 | 153 | Regis' Selfie with Mel B & Rachael's Roast Meatballs | 2015-04-15 | 60 | |
| 153 | 154 | Curtis Stone's Money-Saving Enchiladas & How to Save Your Broken Lipstick | 2015-04-16 | 60 | |
| 154 | 155 | Kevin James: The King of Pancakes?! | 2015-04-17 | 60 | |
| 155 | 156 | Pizza & Popsicle Night with Jessica Alba & 5 New Kitchen Gadgets You Need to Try | 2015-04-20 | 60 | |
| 156 | 157 | Turn Your Old Clutter into Cash & TV Icon David Hyde Pierce | 2015-04-21 | 60 | |
| 157 | 158 | An All-New Human Lab & Rach Makes a Beef Bowl with Tony Gonzalez | 2015-04-22 | 60 | |
| 158 | 159 | Nick Cannon's Surprise Celebrity Carpool for Rachael! | 2015-04-23 | 60 | |
| 159 | 160 | One 'Goodfella' Shocks Rachael & a Garlic and Lemon Spaghetti | 2015-04-24 | 60 | |
| 160 | 161 | An All-New Mystery Taster! Plus, an Incredible Triplet Transformation | 2015-04-27 | 60 | |
| 161 | 162 | Sunny's 40th Birthday Party with Beer Can Chicken, a Salty Sundae & Spam Sushi?! | 2015-04-28 | 60 | |
| 162 | 163 | Can Anthony Anderson 'Stump the Rach'?! Plus, Bob Harper's 3 New Habits for Getting Skinny | 2015-04-29 | 60 | |
| 163 | 164 | Can You Get A Face Lift ... Out of a Box?! Plus, a Giant Skillet Cookie! | 2015-04-30 | 60 | |
| 164 | 165 | Tim McGraw Surprises His Biggest Fan & Get Ready for Mac 'n Cheese Carbonara | 2015-05-01 | 60 | |
| 165 | 166 | We're Putting LL Cool J 'On the Spot' & Rach's Fiery Kitchen Fail | 2015-05-04 | 60 | |
| 166 | 167 | A Cinco de Mayo Fiesta with 'NCIS' Star Pauley Perrette, a Frito Pie Burrito & a Taco Takedown! | 2015-05-05 | 60 | |
| 167 | 168 | Can Jerry O'Connell Survive 'What am I Touching?' Plus, 'Jane the Virgin' Star Gina Rodriguez | 2015-05-06 | 60 | |
| 168 | 169 | Dr. Jill Biden Cooks with Rach & Dr. Travis Stork's Farmer's Market Pharmacy | 2015-05-07 | 60 | |
| 169 | 170 | French Toast Cupcakes for Mother's Day & Curtis Stone Cooks for His Wife | 2015-05-08 | 60 | |
| 170 | 171 | TV Icon Candice Bergen & One of Our Longest Hair Makeovers EVER! | 2015-05-11 | 60 | |
| 171 | 172 | Rach Is Cooking with Cookie Monster! Plus, the Legendary Lily Tomlin & Deion Sanders | 2015-05-12 | 60 | |
| 172 | 173 | Who Will Win Our Culinary School 'Tuition Competition'? Plus, Latin Superstar Thalia! | 2015-05-13 | 60 | |
| 173 | 174 | Tom Brokaw, Tony Bennett & the Emotional Finale of Our 9 Million Meals Challenge | 2015-05-14 | 60 | |
| 174 | 175 | Michael Strahan's in the House for His Mom's Final Weigh-In & a 'Pitch Perfect 2' Star | 2015-05-15 | 60 | |
| 175 | 176 | Sharon Osbourne Is Making Our Audience do WHAT?! Plus, 5-Ingredient Dishes | 2015-05-18 | 60 | |
| 176 | 177 | 'Weight Loss Warriors' Final Weigh-In with Bob Harper & Summer Slow Cookers | 2015-05-19 | 60 | |
| 177 | 178 | 5 More Recipes to Make Before You Die | 2015-05-20 | 60 | |
| 178 | 179 | Dr. Oz, 3 Healthy Summer Smoothies & Sunny's Skinny Slow Cooker Chili | 2015-05-22 | 60 | |
| 179 | 180 | Rach & Mario Batali Turn Our ENTIRE Studio into a Farmers Market! | 2015-05-25 | 60 | |
| 180 | 181 | What Happens When an Animal Escapes onto Our Set?! Plus, a Burger Dedicated to Craig Ferguson! | 2015-05-26 | 60 | |
| 181 | 182 | Kirstie Alley, 3 Guilt-Free Recipes for Summer & Rach's Zucchini Tomato Pie | 2015-05-27 | 60 | |
| 182 | 183 | Rach & Cat Deeley Count Down Your Top 10 Favorite Recipes | 2015-05-28 | 60 | |
| 183 | 184 | Who Is the Duchess of York's Celeb Crush? Plus, Co-Host Donny Osmond! | 2015-05-29 | 60 | |
| 184 | 185 | 'Hollywood Game Night' with Jane Lynch & a Delicious $5 Meal | 2015-06-01 | 60 | |
| 185 | 186 | 15 Shortcuts That Will Change Your Life, Including 3-Minute Breakfasts | 2015-06-02 | 60 | |
| 186 | 187 | We Go Inside Dr. Ian's Stomach & Find Out What Bob Harper Eats Every Day! | 2015-06-03 | 60 | |
| 187 | 188 | Dr. Travis Stork's Leftover Makeover & Why Is Nick Lachey Blindfolded?! | 2015-06-04 | 60 | |
| 188 | 189 | 'Madame Secretary's' Tim Daly & the Recipe That Barely Got Past Our Censors | 2015-06-05 | 60 | |
| 189 | 190 | The World's Most Amazing Kids & Rach's Summer Tacos | 2015-06-08 | 60 | |
| 190 | 191 | A Life-Changing Challenge for Michael Strahan's Parents & Who Is Our Mystery Kitchen Guest?! | 2015-06-09 | 60 | |
| 191 | 192 | No 'Scandal'? No Problem! We've Got Tony Goldwyn in the Kitchen | 2015-06-11 | 60 | |
| 192 | 193 | Rach's Celeb Cooking School & the Money-Saving Questions You Should Be Asking | 2015-06-12 | 60 | |
| 193 | 194 | Peter Walsh's 31-Day Summer Challenge & a One-Pot Pasta! | 2015-06-15 | 60 | |
| 194 | 195 | Cinnamon Roll Pancakes?! Sunny's Breakfast Makeover with Pancakes 6 Ways | 2015-06-16 | 60 | |
| 195 | 196 | Which Famous Face Is Hiding in Our Audience? Plus, Rach's Quick Tomato Soup! | 2015-06-17 | 60 | |
| 196 | 197 | Ted Allen Reveals the 4 Secret Weapons Every Foodie Needs to Know | 2015-06-18 | 60 | |
| 197 | 198 | First Lady Michelle Obama's Surprise Challenge for Rach & a Chicken Pizza You Have to See to Believe! | 2015-06-19 | 60 | |
| 198 | 199 | 2 Fairytale Makeovers & the Secret Behind This Summer's Most Delicious Cake! | 2015-06-22 | 60 | |
| 199 | 200 | 'Empire's' Naomi Campbell & 2 Foolproof Recipes from Anne Burrell! | 2015-06-25 | 60 | |
| 200 | 201 | Curtis Stone Shares Grilling Secrets From His Backyard& Clinton Kelly's Top Rules for Summer Shopping | 2015-07-02 | 60 | |
| 201 | 202 | Celebrate the 4th of July with Marshmallow Bald Eagles, a Watermelon Pizza & Rach's Chili Cheeseburgers! | 2015-07-03 | 60 | |
| 202 | 203 | All New! A Summer Bra Overhaul for Buddy Valastro's Sisters | 2015-07-06 | 60 | |
| 203 | 204 | Peter Walsh Cleans Up Regis' Clutter! Plus, Donny Osmond Raps? | 2015-07-07 | 60 | |
| 204 | 205 | LL Cool J's Dream 'Lip Sync Battle' & Rach's Dinner Takes a Fiery Turn | 2015-07-08 | 60 | |
| 205 | 206 | Why Is Nick Cannon Taking Rach to Work in a Limo? Plus, a Surprise Dinner Guest! | 2015-07-09 | 60 | |
| 206 | 207 | Dr. Ruth's Jaw-Dropping Sex Advice & The Property Brothers' Summer Tip-Off | 2015-07-10 | 60 | |
| 207 | 208 | Cat Deeley's Huge Surprise Guest for Rach & A Wedding Dress Tip-Off?! | 2015-07-13 | 60 | |
| 208 | 209 | A Full Hour of 'Human Labs' with Chef Geoffrey Zakarian & Rach's Super Simple Skillet Supper | 2015-07-16 | 60 | |
| 209 | 210 | Stacy London Gives You a Tour of Her Closet & WHAT Is Camouflage Ice Cream?! | 2015-07-17 | 60 | |
| 210 | 211 | 15 Tasty Burger Toppers & Which of Rach's Friends Is Hanging on This Giant Sticky Wall? | 2015-07-20 | 60 | |
| 211 | 212 | Why Is Peter Walsh Sleeping on the Job?! Plus, a Viewer Wears a Dress for the First Time in 20 Years! | 2015-07-22 | 60 | |
| 212 | 213 | Dr. Phil's Healthy Breakfast Scramble & 'Twinning' Transformations | 2015-07-23 | 60 | |
| 213 | 214 | Can You Feed Your Family for Just $60 a Week? Plus, the Audience Member Rach Picked Out for a Makeover | 2015-07-24 | 60 | |
| 214 | 215 | Food, Fashion ... Even Face Washing?! We're Fixing Your Biggest Fails! | 2015-07-27 | 60 | |
| 215 | 216 | What Does President Bill Clinton Veto in His Own House? Plus, He Hits the Kitchen with Rach! | 2015-07-28 | 60 | |
| 216 | 217 | Which Female Celeb Did Denis Leary Get Mistaken For? Plus, 'Dude vs. Designer' with Jeff Lewis! | 2015-07-29 | 60 | |
| 217 | 218 | Which Famous Chef Brought Sunny to Tears? Plus, a Proposal You Have to See to Believe! | 2015-07-30 | 60 | |
| 218 | 219 | David Duchovny Dishes Dating Advice & A Full Hour of Puppies! | 2015-07-31 | 60 | |
| 219 | 220 | One 'Goodfella' Shocks Rach & 2 Summer Faves from Andrew Zimmern | 2015-08-04 | 60 | |
| 220 | 221 | A Jaw-Dropping Makeover for Michael Strahan's Mom & Rach's Summer Zucchini | 2015-08-06 | 60 | |
| 221 | 222 | Katie Lee's BLT Ranch Burger, Hilary Duff, and What Is Rach's Secret to The Perfect Gravy? | 2015-08-11 | 60 | |
| 222 | 223 | We're Throwing an Epic Party with Beer Can Chicken, a Salty Sundae and Spam Sushi?! | 2015-08-13 | 60 | |
| 223 | 224 | Make Your Own Takeout! Plus, How One Mom Will Inspire You to Get Back in Your Bikini! | 2015-08-17 | 60 | |
| 224 | 225 | Pizza and Popsicle Night with Jessica Alba & 5 Mind-Blowing Kitchen Gadgets | 2015-08-18 | 60 | |
| 225 | 226 | Lasagna, Brownies and Chicken Waffles! 5 More Recipes to Make Before You Die | 2015-08-24 | 60 | |
| 226 | 227 | Bob Harper Turns One Slow-Cooker Sauce into 3 Skinny Meals! Plus, Melissa Rivers! | 2015-08-25 | 60 | |
| 227 | 228 | Get Ready for Football with Our Snack Stadium Smackdown & Rach's Chili Dogs | 2015-09-03 | 60 | |
| 228 | 229 | Our Labor Day Party with Sunny Anderson, Green Chili Burgers & a Back to School Makeover! | 2015-09-07 | 60 | |
| 229 | 230 | Shepherd's Pie, Nachos & Edible Crayons?! | 2015-09-08 | 60 | |
| 230 | 231 | The Secrets Some Department Stores Don't Want You to Know! | 2015-09-09 | 60 | |
| 231 | 232 | Decorating for Dummies with The Cake Boss and an All-New 30-Minute Pasta Supper | 2015-09-10 | 60 | |
| 232 | 233 | Have You Been Making Your Bed Wrong All These Years? Plus, Eggs 101 with Co-Host Curtis Stone | 2015-09-11 | 60 | |
Season 10
| Episode No. | No. Overall | Title | Airdate | Runtime | Summary |
| --- | --- | --- | --- | --- | --- |
| 1 | 234 | Season 10 Kicks Off with a Huge Surprise Party for Rach! | 2015-09-14 | 60 | |
| 2 | 235 | Mindy Kaling, 60-Second Snacks & a Man Bun Makeover! | 2015-09-15 | 60 | |
| 3 | 236 | Dr. Phil's Epic Tennis Match with a Surprise Tennis Icon … In Front of Our Studio! Plus, Our First 'Wish Wednesday'! | 2015-09-16 | 60 | |
| 4 | 237 | TV Legend Carol Burnett, Dr. Travis Stork's Food Diary & a Queso Dip Mac 'n Cheese | 2015-09-17 | 60 | |
| 5 | 238 | Heidi Klum's Stunning Viewer Makeover & One of the Hottest Stars of 'Empire'! | 2015-09-18 | 60 | |
| 6 | 239 | Steve Harvey, Rach's 5-Ingredient Chicken Dinner & a Wedding Waffle Bar?! | 2015-09-21 | 60 | |
| 7 | 240 | Our '5, 4, 3, 2, 1' Show with a 5-Ingredient Steak, 2 Daytime Icons & a One-Ingredient Chocolate Mousse! | 2015-09-22 | 60 | |
| 8 | 241 | Can Rach and Anne Burrell Save the Worst Cooks in America with a Burger Boot Camp? | 2015-09-23 | 60 | |
| 9 | 242 | Basketball Power Couple Steph and Ayesha Curry & Kate Bosworth's Shrimp Scampi | 2015-09-24 | 60 | |
| 10 | 243 | Jessica Alba's Makeup Makeovers & Stacy London Takes on Our Human Lab | 2015-09-25 | 60 | |
| 11 | 244 | David Muir & Buffalo Bacon Corn on the Cob?! | 2015-09-28 | 60 | |
| 12 | 245 | Pantry Police with Ted Allen & We're Turning One Box of Brownie Mix into 5 Delicious Treats! | 2015-09-29 | 60 | |
| 13 | 246 | Ann Romney's Healthy Smoothie & Chicago P.D.'s Sophia Bush | 2015-09-30 | 60 | |
| 14 | 247 | Our Lazy Entertaining Party with NASCAR's Jeff Gordon, Newlywed Nikki Reed & Rach's Creamy Corn Dip! | 2015-10-01 | 60 | |
| 15 | 248 | Clinton Kelly's Online Dating Makeover & 'Good Morning America's' Amy Robach | 2015-10-02 | 60 | |
| 16 | 249 | Can Peter Walsh Declutter a Family of 10?! Plus, Bobby Flay's 3 Mind-Blowing Brunch Faves | 2015-10-05 | 60 | |
| 17 | 250 | We're Throwing Chef Jacques Pépin a Surprise 80th Birthday Party | 2015-10-06 | 60 | |
| 18 | 251 | Life-Sized Rock, Paper, Scissors with Whitney Cummings & the Little Zumba Girl Who Will Steal Your Heart | 2015-10-07 | 60 | |
| 19 | 252 | Sammy Hagar's French Toast, Rach's Bacon-Cheese Quesadillas & Boozy Popsicles?! | 2015-10-08 | 60 | |
| 20 | 253 | Bologna-Palooza with Co-Host Emeril, Kristin Chenoweth & SNL's Jay Pharoah | 2015-10-09 | 60 | |
| 21 | 254 | Our Columbus Day Party with Sherri Shepherd, Sarah Michelle Gellar & a 5-Ingredient Spaghetti | 2015-10-12 | 60 | |
| 22 | 255 | Shay Mitchell, Kellie Pickler & 3 New Twists on Fall Classics | 2015-10-13 | 60 | |
| 23 | 256 | Candy Apple Palooza with Julie Andrews & Richard Blais! Plus, Rach Turns into a Cartoon?! | 2015-10-14 | 60 | |
| 24 | 257 | Whoopi Goldberg & the Return of Our Snack Stadium Smackdown! | 2015-10-15 | 60 | |
| 25 | 258 | 'Blue Bloods' Star Tom Selleck & Chili 3 Ways | 2015-10-16 | 60 | |
| 26 | 259 | Michael Strahan's 'Man-Over' & a Mind-Blowing Chicken and Pastrami Burger! | 2015-10-19 | 60 | |
| 27 | 260 | Our Wine & Food Party with Scott Conant, Katie Lee, Valerie Bertinelli & Rach's Beef Milanese | 2015-10-20 | 60 | |
| 28 | 261 | Queen Latifah & the Doctors Are In for Our 'Human Lab': MD Edition | 2015-10-21 | 60 | |
| 29 | 262 | Amanda Peet, Rach's Game-Day Chili Dog Potato Skins & Adorable Animals Every Football Fan Will Love | 2015-10-22 | 60 | |
| 30 | 263 | A Date-Night Chicken Dinner with Dr. Oz and His Wife & Can Our Foodie Magician Trick Rach?! | 2015-10-23 | 60 | |
| 31 | 264 | 'Rizzoli & Isles' Star Angie Harmon & Our First-Ever Little Italy Showdown | 2015-10-26 | 60 | |
| 32 | 265 | Our Italian Essentials Show with The Cake Boss, Fabio Viviani & Rach's Lasagna Lesson | 2015-10-27 | 60 | |
| 33 | 266 | 'American Horror Story: Hotel' Star Sarah Paulson & Our Super-Affordable Halloween Costume-Off | 2015-10-28 | 60 | |
| 34 | 267 | 'Burnt' Star Sienna Miller & a Meatball Party with Rocco DiSpirito | 2015-10-29 | 60 | |
| 35 | 268 | Our Biggest Halloween Surprise Show Yet with 2 Mystery Trick-or-Treaters & A Spooky Steak Supper | 2015-10-30 | 60 | |
| 36 | 269 | A Cupcake Showdown with '2 Broke Girls' & Suze Orman Cleans Up Your Debt | 2015-11-02 | 60 | |
| 37 | 270 | Stacy London, Anne Burrell & Genevieve Gorder Help You Plan the Perfect Party | 2015-11-03 | 60 | |
| 38 | 271 | An Iconic TV 'Mystery Taster' & You Won't Believe the Advice Dr. Drew Gives 'On the Spot' | 2015-11-04 | 60 | |
| 39 | 272 | Leah Remini, A Day in the Life with Stacy London & Rach's Meatball Supper | 2015-11-05 | 60 | |
| 40 | 273 | Your Top 3 Thanksgiving Questions - Answered! Plus, Peter Walsh's Genius Cleanup Tips & Rach's Stuffed Cabbage | 2015-11-06 | 60 | |
| 41 | 274 | Gayle King Unveils Oprah's Favorite Things & Can Ryan Scott Cook Thanksgiving Dinner in 60 Minutes? | 2015-11-09 | 60 | |
| 42 | 275 | Thanksgiving 'Mash'-Ups with Curtis Stone & Peter Walsh De-Clutters One Viewer's Storage Unit | 2015-11-10 | 60 | |
| 43 | 276 | Nate Berkus' Top 5 Tips of All Time & a 'Blue Bloods' Star Cooks with Rach | 2015-11-11 | 60 | |
| 44 | 277 | Michael Symon's 5-Ingredient Thanksgiving Sides & a Jumbo Jets-Sized Surprise for Rach | 2015-11-12 | 60 | |
| 45 | 278 | Rach's Surprise Friendsgiving Party with Emeril Lagasse, Carla Hall & Jeff Mauro | 2015-11-13 | 60 | |
| 46 | 279 | Susan Lucci's Foxy Grandma Makeover & 7 Figure-Friendly Thanksgiving Recipes | 2015-11-16 | 60 | |
| 47 | 280 | Our Deep Fried Thanksgiving Party & 3 Thanksgiving Pie Problems – Solved! | 2015-11-17 | 60 | |
| 48 | 281 | Sunny Anderson Tries to Slow Cook a Turkey! Plus a 'How to Get Away With Murder' Star | 2015-11-18 | 60 | |
| 49 | 282 | 'Scandal's' Scott Foley & Rach's Leftover Turkey Poppers | 2015-11-19 | 60 | |
| 50 | 283 | Can We Find a Sweetie for TV's Sweetie Pie?! Plus, Oscar Winner Patricia Arquette! | 2015-11-20 | 60 | |
| 51 | 284 | We're Throwing an Italian Thanksgiving Party with 9 New Recipes & Tony Bennett! | 2015-11-23 | 60 | |
| 52 | 285 | Rach's No-Fail Gravy, Anne Burrell's Turkey-Carving Crash Course & Candace Cameron Bure | 2015-11-24 | 60 | |
| 53 | 286 | Rach Is Taking the Show on Location for an Unforgettable Thanksgiving Surprise | 2015-11-25 | 60 | |
| 54 | 287 | Curtis Stone's Carve-Along, Robin Roberts & a $5 Thanksgiving Dinner | 2015-11-26 | 60 | |
| 55 | 288 | Sunny Anderson, Richard Blais & Jeff Mauro Are Turning Your Thanksgiving Leftovers into 3 New Meals | 2015-11-27 | 60 | |
| 56 | 289 | Rach's First Ever Viewer Co-Host, Regis Philbin & 5 Must-Have Tips for Cyber Monday | 2015-11-30 | 60 | |
| 57 | 290 | 4 Make-Ahead Holiday Dishes & Peter Walsh De-Clutters Your Holiday Decorations | 2015-12-01 | 60 | |
| 58 | 291 | Rach's 5-Ingredient Steak, Katie Lee's 4-Ingredient Soup & a One-Ingredient Dessert | 2015-12-02 | 60 | |
| 59 | 292 | Rach's HUGE Challenge for Jane Lynch & the Cutest Kittens You'll See This Holiday | 2015-12-03 | 60 | |
| 60 | 293 | 3 Holiday-Themed 'Snacktivities' & a New Twist on Turkey Burgers From Rach | 2015-12-04 | 60 | |
| 61 | 294 | 'Scream Queens' Star Oliver Hudson & a Jaw-Dropping Holiday Man Makeover | 2015-12-07 | 60 | |
| 62 | 295 | 4 Holiday Gadgets with Christopher Kimball & 3 Party Dresses Every Woman Can Wear | 2015-12-08 | 60 | |
| 63 | 296 | 'Modern Family' Star Jesse Tyler Ferguson & Holiday Decor from a Dollar Store! | 2015-12-09 | 60 | |
| 64 | 297 | Katie Holmes, Ricky Schroder & Potato Latkes for Hanukkah! | 2015-12-10 | 60 | |
| 65 | 298 | Clinton Kelly's Make-Your-Own Ornaments & Rach's Chianti Twist on a Classic Pasta | 2015-12-11 | 60 | |
| 66 | 299 | Trisha Yearwood's Crowd-Pleasing Holiday Snacks and Rach's White Pizza Frittata! | 2015-12-14 | 60 | |
| 67 | 300 | 3 One and Done Holiday Sides & an All-New Chicken Dish You Need to Try! | 2015-12-15 | 60 | |
| 68 | 301 | Last-Minute Holiday Fixes with Nate Berkus, Mally Roncal, and Peter Walsh | 2015-12-16 | 60 | |
| 69 | 302 | 4 New Ways to Make Holiday Ham & The Wrapping Tips You Need to Know | 2015-12-17 | 60 | |
| 70 | 303 | Would Bill O'Reilly Ever Run for President? Plus, How to Save Big Bucks on Your Holiday Gifts | 2015-12-18 | 60 | |
| 71 | 304 | Our 'Christmas Around the World' Show with Curtis, Nigella & the Irish Rachael Ray! | 2015-12-21 | 60 | |
| 72 | 305 | 3 Showstoppers for Your Holiday Potluck & Can a Purple Smoothie Save Your Holiday Diet? | 2015-12-22 | 60 | |
| 73 | 306 | Debi Mazar's Holiday Pasta & No-Bake Christmas Cookies | 2015-12-23 | 60 | |
| 74 | 307 | Our Christmas Eve Show with The Cake Boss, Ayesha Curry & Rach's Christmas Pasta | 2015-12-24 | 60 | |
| 75 | 308 | We're Bringing the 12 Days of Christmas to Life with 5 Surprise Proposals & 3 New Fruit Cakes | 2015-12-25 | 60 | |
| 76 | 309 | 3 Ways to Look Like Jessica Alba & Human Lab: Celebrity Edition! | 2015-12-29 | 60 | |
| 77 | 310 | Celebrate 10 Seasons of Rach with Emeril Lagasse & a Full Hour of Surprises | 2015-12-30 | 60 | |
| 78 | 311 | Stacy London, Anne Burrell & Genevieve Gorder Plan Your New Year's Eve Party | 2015-12-31 | 60 | |
| 79 | 312 | An 80th Birthday Celebration for the Legendary Chef Jacques Pépin | 2016-01-01 | 60 | |
| 80 | 313 | A Slimmed-Down Mac 'n Cheese & A No-Fail Haircut for Any Age | 2016-01-04 | 60 | |
| 81 | 314 | 3 One-and-Done Dishes … with Zero Cleanup! | 2016-01-05 | 60 | |
| 82 | 315 | Can These 10 Foods Help You Lose 10 Pounds? Plus, Clinton Kelly's Décor Hacks | 2016-01-06 | 60 | |
| 83 | 316 | The Top 5 Diet Myths of 2016 & 3 Apps That Can Save Your Life! | 2016-01-07 | 60 | |
| 84 | 317 | 3 'Don't Blow Your Diet' Meals for Breakfast, Lunch and Dinner & an Awards Show Tip-Off! | 2016-01-08 | 60 | |
| 85 | 318 | Curtis Stone's Sexiest Dessert Yet & The Very Sexy La La Anthony | 2016-01-11 | 60 | |
| 86 | 319 | Richard Blais, Gretta & HGTV's 'The Cousins' Solve Your Biggest DIY Disasters | 2016-01-12 | 60 | |
| 87 | 320 | 5 Life-Changing Kitchen Hacks with Christopher Kimball & Rach's Bacon Twist on Meatloaf | 2016-01-13 | 60 | |
| 88 | 321 | Why Is Rach Riding a Mechanical Bull?! And Who Will Win Our 5-Alarm Firefighter Cook-Off? | 2016-01-14 | 60 | |
| 89 | 322 | Heather Graham, Stacy London & 2016's Top Hair Trends - Revealed! | 2016-01-15 | 60 | |
| 90 | 323 | 'Pretty Little Liars' Star Shay Mitchell Meets Some Pretty Little Critters! Plus, a Pot Pie in a Pocket | 2016-01-18 | 60 | |
| 91 | 324 | Our Game-Day Game Plan with Jesse Palmer, Ryan Fitzpatrick & Mac 'n Cheese Tacos | 2016-01-19 | 60 | |
| 92 | 325 | Dr. Travis Stork's Cold and Flu Season Survival Guide & a One-Pot Winter Stew | 2016-01-20 | 60 | |
| 93 | 326 | 'Human Lab': BBQ Edition, Colin Hanks & Jaw-Dropping Hacks to Save Time | 2016-01-21 | 60 | |
| 94 | 327 | Our 'Fantasy Foodball' Cook-Off! Plus, Rev Run, Tyrese & Whitney Cummings! | 2016-01-22 | 60 | |
| 95 | 328 | Bob Harper's 3 Skinny Meals! Plus, 'Shark Tank's' Daymond John Pitches… a Boozy Bra?! | 2016-01-25 | 60 | |
| 96 | 329 | The Property Brothers' Snowed-In Tip-Off & Rach's 30-Minute Pork Chop Supper | 2016-01-26 | 60 | |
| 97 | 330 | Can Wolfgang Puck Teach Jillian Michaels How to Cook? Plus, an Italian Skillet Supper! | 2016-01-27 | 60 | |
| 98 | 331 | Our 'Not-So-Newlywed Game' With Al Roker and Deborah Roberts & Brunch 3 Ways With the 'Cake Boss' | 2016-01-28 | 60 | |
| 99 | 332 | 'Grease: Live' Stars Julianne Hough & Aaron Tveit! Plus 3 Sock Hop Sip Cocktails | 2016-01-29 | 60 | |
| 100 | 333 | Our 'Top Tips of All Time' Show | 2016-02-01 | 60 | |
| 101 | 334 | Tim Gunn's Groundhog Day Makeover & We're Bringing Back Tuna Casserole | 2016-02-02 | 60 | |
| 102 | 335 | The 3 Best Bras You've Never Heard Of! Plus, Sunny Anderson & Kym Whitley | 2016-02-03 | 60 | |
| 103 | 336 | A Throwback Thursday Event! Our Tribute to '$40 a Day,' 'Emeril Live' & 'Clean Sweep' | 2016-02-04 | 60 | |
| 104 | 337 | Four NFL Players Go Head-to-Head in Our 'Super Bowl Recipe Playoff' & a Game Day Sloppy Joe Bar | 2016-02-05 | 60 | |
| 105 | 338 | Curtis '50 Cent' Jackson, a Surprise for New York's Subway Hero & a Family Reunion 37 Years in the Making | 2016-02-08 | 60 | |
| 106 | 339 | Why are Rach & John in Handcuffs? Plus, Jerry O'Connell & Rachael's New Favorite Pasta Supper | 2016-02-09 | 60 | |
| 107 | 340 | Regis, an Exclusive Sneak Peek Inside Nate Berkus' NYC Pad & His Top Design Tips | 2016-02-10 | 60 | |
| 108 | 341 | We Reveal the Hidden Talents of 'Scandal's' Joe Morton, Celeb Trainer Shaun T… and Rach?! | 2016-02-11 | 60 | |
| 109 | 342 | Rachael's Romantic Valentine's Day Brunch, Chef Fabio Viviani & 'Zoolander 2's' Christine Taylor | 2016-02-12 | 60 | |
| 110 | 343 | 'Wedding in a Week' Kicks Off With an Epic Surprise Proposal! Plus, Brandy Norwood! | 2016-02-15 | 60 | |
| 111 | 344 | TLC's Randy Fenoli Helps Our Bride Choose Her Gown! Plus, Malcolm-Jamal Warner & 'Brain Games'! | 2016-02-16 | 60 | |
| 112 | 345 | 'Race' Star Stephan James! Plus, Peter Walsh & John Gidding Go to a Viewer's House… in a Box?! | 2016-02-17 | 60 | |
| 113 | 346 | 'Scandal's' Katie Lowes, a Wedding Cake Competition & Dr. Travis Stork's Important Information About the Zika Virus | 2016-02-18 | 60 | |
| 114 | 347 | Here Comes the Bride – Our 'Wedding in a Week' Finale! Plus, Meet Rachael's Sister, the Baker & Kiefer Sutherland | 2016-02-19 | 60 | |
| 115 | 348 | Our 'Snow Day' Show With Kate Hudson, Jesse Palmer & TLC's Cake Boss! | 2016-02-22 | 60 | |
| 116 | 349 | Michael Strahan, Our 'Burger Bash' Competition & Carla Hall Is Throwing Down Fries 3 Ways | 2016-02-23 | 60 | |
| 117 | 350 | A Special Message From First Lady Michelle Obama! Plus, Chef Anne Burrell Reveals How She Does That Hair! | 2016-02-24 | 60 | |
| 118 | 351 | Rach's Bowling Party With Craig Ferguson, Rick Springfield, Smothered Tots & Beer Cheese Nachos! | 2016-02-25 | 60 | |
| 119 | 352 | Our 'Awards Show Party' With Chef Michael Symon, 'Spotlight's' Billy Crudup & 'Creed's' Tessa Thompson | 2016-02-26 | 60 | |
| 120 | 353 | Clinton Kelly's Bite-Sized Eats, 2-Ingredient Desserts & a Shoebox-Sized Home Makeover | 2016-02-29 | 60 | |
| 121 | 354 | Inside Oprah's Closet, Peter Walsh Organizes Deborah Norville's NYC Home & Mushroom Bourguignon | 2016-03-01 | 60 | |
| 122 | 355 | Dr. Ian Gives Rach an On-Air Checkup & Can One Technology-Obsessed Family Survive a 'Tech Timeout'? | 2016-03-02 | 60 | |
| 123 | 356 | Grab Your Fellas, Because Our Barbershop Is Open for Business! We're Using Classic Haircuts for Three Man Makeovers! | 2016-03-03 | 60 | Three men get new haircuts; cookbook author Fanny Slater makes buffalo chicken tacos; Rachael makes fried chicken and cheese grits. Also: an interview with Lauren Bush Lauren. |
| 124 | 357 | 'Once Upon a Time's' Ginnifer Goodwin & Dr. Travis Stork's 5 Fixes for the Dreaded Cough | 2016-03-04 | 60 | |
| 125 | 358 | She's the Star of "Orange Is the New Black" – Laura Prepon Is Here, and She's Cooking Up Two Dishes From Her New Cookbook! | 2016-03-07 | 60 | |
| 126 | 359 | It's Home Cooking 101 With Sara Moulton! She's Showing Us Easy Tricks to Make Our Dishes Taste Better | 2016-03-08 | 60 | |
| 127 | 360 | What If You Could Predict How You Were Going to Age?! Dermatologist Dr. Anne Chapas Checks in With a Test | 2016-03-09 | 60 | |
| 128 | 361 | Our Little Italy Pasta Throwdown! Plus, Angie Harmon & Rach's Baked Ziti | 2016-03-10 | 60 | |
| 129 | 362 | Maria Menounos' Figure-Friendly 'Burger' & a Make-Your-Own Potato Chip Maker! | 2016-03-11 | 60 | |
| 130 | 363 | 4 DIY Medical Tests You Need to Do Now! Plus, a 6-Minute Chicken Alfredo?! | 2016-03-14 | 60 | |
| 131 | 364 | Dr. Phil Takes Over Rach's Kitchen! Plus, Laila Ali and 'Chicago P.D.'s' Sophia Bush | 2016-03-15 | 60 | |
| 132 | 365 | Bob Harper's Grocery List! Plus, Tori Spelling's Spring Party Tips & Cedric the Entertainer | 2016-03-16 | 60 | |
| 133 | 366 | Our St. Patrick's Day Party With Chocolate Guinness Cake, Soda Bread & Beer-Battered Sammies! | 2016-03-17 | 60 | |
| 134 | 367 | Meet Chef Curtis Stone's Brother – and Their Steaks on a Budget! Plus, WWE Star Stephanie McMahon | 2016-03-18 | 60 | |
| 135 | 368 | Our 'Bracket, Lunch and Dinner Cook-Off'! Plus, Can You Lose 15 Pounds in 3 Weeks? | 2016-03-21 | 60 | |
| 136 | 369 | Pantry Police With Ted Allen, Chic Double-Duty Décor Tips & Garlic Bread Chicken Nuggets! | 2016-03-22 | 60 | |
| 137 | 370 | A Full Hour of Spring Cleaning Tips With 'The Problem Solvers'! Plus, a Healthy Chicken Teriyaki | 2016-03-23 | 60 | |
| 138 | 371 | SNL's Jay Pharoah, Kristin Chenoweth & Emeril Lagasse's Late Night Bologna Snacks | 2016-03-24 | 60 | |
| 139 | 372 | Our Easter Egg-O-Rama With Ginger Zee & 5 All-New Deviled Egg Recipes | 2016-03-25 | 60 | |
| 140 | 373 | Fabio Viviani's Short Rib Lasagna, Full-Figured Makeovers & The Harlem Globetrotters | 2016-03-28 | 60 | |
| 141 | 374 | Lauren Conrad's DIY Margarita Bar, Daym Drops Attends Etiquette School & a Miracle Makeup Makeover | 2016-03-29 | 60 | |
| 142 | 375 | Mindy Kaling, Richard Blais' 60-Second Snacks & a Man Bun Makeover! | 2016-03-31 | 60 | |
| 143 | 376 | April Fools' Day With Debra Messing & Geoffrey Zakarian! Plus, Fool-Proof Cleaning Tips | 2016-04-01 | 60 | |
| 144 | 377 | Our 'Grand Slam Showdown' Is in Full Swing With Two MLB Legends & Rach's Detroit Coney Dogs! | 2016-04-04 | 60 | |
| 145 | 378 | Basketball Power Couple Steph and Ayesha Curry! Plus, Kate Bosworth's Shrimp Scampi | 2016-04-05 | 60 | |
| 146 | 379 | Can Rach and Anne Burrell Help the 'Worst Cooks in America' With a Burger Boot Camp? | 2016-04-06 | 60 | |
| 147 | 380 | Two Words: Cameron Diaz! Plus, How to Create Your Dream Home on a Budget With HGTV's 'Property Brothers'! | 2016-04-07 | 60 | |
| 148 | 381 | Dr. Youn's Anti-Aging Treatments for Stubborn Wrinkles and Sunspots & 'Star Wars' Iconic Duo R2-D2 and C-3PO! | 2016-04-08 | 60 | |
| 149 | 382 | Bob Harper's Workout Routine, Auto Shop 101 & a Butcher's Guide to the Meat Department | 2016-04-11 | 60 | |
| 150 | 383 | Kelly Rowland, Times Square Surprise Makeovers & Skillet Desserts Are Back! | 2016-04-12 | 60 | |
| 151 | 384 | Rachael's BLT Frittata! Plus, 'The Odd Couple's' Thomas Lennon & a 'Freaky Friday' Makeover | 2016-04-13 | 60 | |
| 152 | 385 | Peter Walsh's Organizational Hacks! Plus, DIY Furniture Upgrades & Rach's Bacon-y Twist on Meatloaf | 2016-04-14 | 60 | |
| 153 | 386 | Gwyneth Paltrow's Chicken Enchiladas & What You Should Do With Your Tax Refund! | 2016-04-15 | 60 | |
| 154 | 387 | Our Family Tip-Off Show! Plus, the 'Pizza Cuz' Guys Reveal the Best Way to Cook Frozen Pizza | 2016-04-18 | 60 | |
| 155 | 388 | Legendary Chef Jacques Pépin, His Daughter and Granddaughter Share Their Family Recipes | 2016-04-19 | 60 | |
| 156 | 389 | Mally Roncal's Twin Makeover! Plus, Nothing Is Off-Limits When Dr. Drew Answers Viewers' Sex Questions! | 2016-04-20 | 60 | |
| 157 | 390 | 'Strong' Host Gabrielle Reece Dishes Out Fitness Advice! Plus, Learn How to Eat for Your Body Type | 2016-04-21 | 60 | |
| 158 | 391 | Ice Cube Reveals His Hidden Talent! Plus, Rach's Pulled Beef Chili Sloppy Joes | 2016-04-22 | 60 | |
| 159 | 392 | The 3 Best Bras You've Never Heard Of! Plus, 'Human Lab': Hair Styling & Sliced Steak Salad | 2016-04-25 | 60 | |
| 160 | 393 | Slimdown Secrets From Bob Harper & His Former 'Biggest Loser' Contestants! Plus, Rach's Soup & Sammie Night | 2016-04-26 | 60 | |
| 161 | 394 | Andy Cohen Plays 'Plead the Fifth' & YouTube Sensation Audrey Dances With the Brooklynettes! | 2016-04-27 | 60 | |
| 162 | 395 | Incredible Hairy Man Makeovers, David Duchovny Dishes Out Dating Advice & Philly-Style Hoagies | 2016-04-28 | 60 | |
| 163 | 396 | Stacy London Teams Up With 'Hamilton' Star Lin-Manuel Miranda to Make Over His Mom's Cluttered Closet! | 2016-04-29 | 60 | |
Season 11
| Episode No. | No. Overall | Title | Airdate | Runtime | Summary |
| --- | --- | --- | --- | --- | --- |
| 1 | 397 | The Oscars Are This Weekend | 2017-02-23 | 60 | |
| 2 | 398 | We're Spending the Entire Hour With Some Very Special Storytellers | 2017-02-24 | 60 | |
| 3 | 399 | Surprise! Our Pal Clinton Kelly Is Hitting the Streets and Ambushing Unsuspecting New Yorkers With Spring Makeovers! | 2017-04-11 | 60 | |
| 4 | 400 | We Are Mad About Her...Oscar Winner Helen Hunt Is Back, Talking About Her New Hit Show! | 2017-04-12 | 60 | |
| 5 | 401 | Want to Rock a Rich Lifestyle on a Budget?! Three of YouTube's Biggest Stars Are Showing You How | 2017-04-13 | 60 | |
| 6 | 402 | We're Kicking Off Easter Weekend With Chef Anne Burrell and Chef Marc Murphy - They Square Off in a Holiday Feast Cook-Off | 2017-04-14 | 60 | |
| 7 | 403 | Looking for Weight Loss Inspiration? We've Got an Hour Filled With Can't-Miss Stories! | 2017-04-17 | 60 | |
| 8 | 404 | Craving Italian Food?! Get Ready for a | 2017-04-19 | 60 | |
| 9 | 405 | The Legendary Jacques Pepin Is in the Kitchen Today, and He's Making a Spicy Chicken Dish! | 2017-04-21 | 60 | |
| 170 | 406 | Rachael and Her Hubby, John, Kick Off 4th of July With a Red, White and Blue Cocktail | 2017-07-04 | 60 | |
Season 12
| Episode No. | No. Overall | Title | Airdate | Runtime | Summary |
| --- | --- | --- | --- | --- | --- |
| 1 | 407 | Dr. Ian Smith Is Back With an All-New Human Lab - He's Helping Our Viewers Test Products | 2017-09-11 | 60 | |
| 2 | 408 | Buckle Up for Our Biggest Hour of Surprises Yet! To Kick Things Off, Rach Unveils Her Brand-New Kitchen | 2017-09-12 | 60 | |
| 3 | 409 | Rach and "DailyMailTV" Host Jesse Palmer Get Ready for Gameday With a "Gridiron Grill-Off" Cooking Challenge! | 2017-09-13 | 60 | |
| 4 | 410 | Rach and Chef Curtis Stone Are Cooking Up an Hour's Worth of Winner Winner Chicken Dinners! | 2017-09-14 | 60 | |
| 5 | 411 | The Primetime Emmy Awards Are This Sunday - and "The Chew's" Clinton Kelly Pulls Off a Red-Carpet-Worthy Makeover for One Woman | 2017-09-15 | 60 | |
| 6 | 412 | Sink Your Teeth Into This ... It's National Cheeseburger Day, and Eva Longoria Shows Rach How She Builds Her Perfect Burger! | 2017-09-18 | 60 | |
| 7 | 413 | DIY Tips From 'Property Brothers'+ Rach Puts Pizza Toppings on Spaghetti | 2017-09-19 | 60 | |
| 8 | 414 | We're Playing Show and Tell With Rachael's Co-Host, Nate Berkus! | 2017-09-20 | 60 | |
| 9 | 415 | Two Amazing Kid Chefs Square Off in a Big Chef/Little Chef Showdown! | 2017-09-21 | 60 | |
| 10 | 416 | It's a Whole Hour of Do-Overs! Can Chef Ryan Scott Redeem Himself After a Customer's Bad Yelp Review?! | 2017-09-22 | 60 | |
| 11 | 417 | Jake Gyllenhaal Is at Rach's Kitchen Table for the First Time! He's Here With the Inspiring Real-Life Star of His New Movie | 2017-09-25 | 60 | |
| 12 | 418 | It's a Battle of the Ages! Dr. Oz and His Daughter Daphne Square Off in a Foodie Tip-Off | 2017-09-26 | 60 | |
| 13 | 419 | He's a Three-Time Grammy Winner...Music Legend Wyclef Jean Is Here and We're Celebrating His New Album! | 2017-09-27 | 60 | |
| 14 | 420 | We Have an Oscar Winner in the House Today – The Legendary Catherine Zeta-Jones! | 2017-09-28 | 60 | |
| 15 | 421 | They're No New Kids to Our Show - 'Blue Bloods' Star Donnie Wahlberg and His Better Half, Jenny McCarthy, Are Here! | 2017-09-29 | 60 | |
| 16 | 422 | Three Women - Who Look 10, 20, or Even 30 Years Younger Than Are Really Are | 2017-10-02 | 60 | |
| 17 | 423 | Queen Latifah is in the House | 2017-10-03 | 60 | |
| 18 | 424 | Jussie Smollett from the Hit Show, 'Empire' is Back | 2017-10-04 | 60 | |
| 19 | 425 | 'Madame Secretary' Star Keith Carradine + We Give One Rocker a MAJOR Pre-Wedding Makeover | 2017-10-05 | 60 | |
| 20 | 426 | Regis Philbin Is Rach's Co-Host + Who's Cooking Up "Jewish Spaghetti"? | 2017-10-06 | 60 | |
| 21 | 427 | Why Did Anthony Anderson Order a Piano On His Mom's Card?! Plus, Rach's Pasta With Smoky Eggplant Sauce! | 2017-10-09 | 60 | |
| 22 | 428 | She's Back and Slaying it in the Kitchen - Sarah Michelle Gellar Helps One Viewer Turn Baking Blunders Into Wonders; Kitchen Tools | 2017-10-10 | 60 | |
| 23 | 429 | Football Season Is Here - So We Went to the Home of the Philadelphia Eagles to Taste Their Best Game Day Grub | 2017-10-11 | 60 | |
| 24 | 430 | The Hilarious Whitney Cummings Is Back, With the Scoop on Her New Book; Ideas for Leftover Materials from Your DIY Projects | 2017-10-12 | 60 | |
| 25 | 431 | We're Counting Down 5-4-3-2-1 With Recipes You Need to Know; Rachael Kicks Things Off With a Two-for-One, Five-Ingredient Pasta Dish | 2017-10-13 | 60 | |
| 26 | 432 | We're Showing You How to Save Big Bucks on Everything From Food to Fashion! Eat Healthy Without Being Wealthy | 2017-10-16 | 60 | |
| 27 | 433 | Today's Show Is All About Binge-Watching – And We're Kicking Things Off With the Star of One of TV's Biggest Hits! | 2017-10-17 | 60 | |
| 28 | 434 | Start Your Day With Breakfast From Chef Rocco DiSpirito – He's Serving Up a Healthy Bacon, Egg and Cheese! | 2017-10-18 | 60 | |
| 29 | 435 | What Are the Three Most Important Questions to Ask at a Job Interview or at Your Doctor's Office? We've Got Experts in the House | 2017-10-19 | 60 | |
| 30 | 436 | Cook, Shop, and Celebrate Like an Italian Today! We're Serving Up Favorite Dishes and Twists on the Classics | 2017-10-20 | 60 | |
| 31 | 437 | She's an Actress, Author, and Now a Clothing Designer: Gabrielle Union-Wade Is Hanging With Rachael Today! | 2017-10-23 | 60 | |
| 32 | 438 | Valerie Bertinelli Is in the Kitchen With Three Super-Easy Slow Cooker Dishes, Like Sloppy Joes and a Pasta Bake! | 2017-10-24 | 60 | |
| 33 | 439 | Alfonso Ribeiro From America's Funniest Home Videos Is in the House, and He's Putting Rach to the Test in a Classic AFV Game! | 2017-10-25 | 60 | |
| 34 | 440 | Rachael Celebrates Her 2,000th Show Today With Help From Oprah Winfrey! The Legendary Talk Show Host Kicks Off an Hour Packed With Surprises | 2017-10-26 | 60 | |
| 35 | 441 | We've Got an Oscar Winner in the House Today: Julianne Moore Is Here, and She's Giving Us a Look Inside Her New York City Home! | 2017-10-27 | 60 | |
| 36 | 442 | Get Ready to Laugh Out Loud: Denis Leary Is Back, and Our Audience Puts Him in the Hot Seat With Rapid-Fire Questions! | 2017-10-30 | 60 | |
| 37 | 443 | Rach and Her Husband, John, Are King and Queen of Our Medieval Kingdom for Halloween! | 2017-10-31 | 60 | |
| 38 | 444 | We're Getting Our Party On, All Hour Long! Sunny Anderson Throws a Football Feast With Her Crowd-Pleasing Chili! | 2017-11-01 | 60 | |
| 39 | 445 | The Lovely Debra Messing Is Back, and She's Dishing on the New Season of Will & Grace | 2017-11-02 | 60 | |
| 40 | 446 | Our Foodie Pals Share Their Favorite Restaurants Across the Country + Rachael Makes Green Eggs & Steak | 2017-11-03 | 60 | |
| 41 | 447 | What Would You Do If Jessica Alba Showed Up at Your Door and Asked to Clean Your House?! | 2017-11-06 | 60 | |
| 42 | 448 | The Incredible Kate Hudson Is in Rachael's Kitchen Today, and She's Cooking Everything You Need for the Best Taco Night Ever! | 2017-11-07 | 60 | |
| 43 | 449 | Trying to Get a Better Night's Sleep Tonight? A Tired Mom, a Restless Sleeper, and Even a Sleep Eater Are Testing Out Gadgets | 2017-11-08 | 60 | |
| 44 | 450 | Shemar Moore (*Swoon*) + Brown Butter-Oatmeal Cookie Ice Cream Sandwiches | 2017-11-09 | 60 | |
| 45 | 451 | 'DailyMailTV' Host Jesse Palmer Is Rachael's Co-Host for the Day! They're Joined by Chef Christopher Kimball | 2017-11-10 | 60 | |
| 46 | 452 | It's Our First-Ever Thanksgiving Coupon Cook-Off! Chefs Anne Burrell and Jet Tila Team Up With Two Couponing Experts | 2017-11-13 | 60 | |
| 47 | 453 | Daphne Oz Is in the Kitchen, Fancying Up Your Store-Bought Pumpkin Pies With Easy, Decadent Toppings Like Chocolate and Caramel! | 2017-11-14 | 60 | |
| 48 | 454 | It's Our Problem Solvers: Thanksgiving Edition! Organizing Pro Peter Walsh and Chef Richard Blais Have Your Back With Their Best Tips | 2017-11-15 | 60 | |
| 49 | 455 | The Great Whoopi Goldberg Is Hanging With Rachael Today! Plus, We're Trying Out One of the Latest Dessert Trends: Slab Pies! | 2017-11-16 | 60 | |
| 50 | 456 | The Hilarious Anthony Anderson Is Back, and He's Cracking Us Up at the Kitchen Table! | 2017-11-17 | 60 | |
| 51 | 457 | Happy Thanksgiving! Rach Shows How to Carve a Turkey + Takes Trip to Thank Troops In Person | 2017-11-20 | 60 | |
| 52 | 458 | The Holidays Are Right Around the Corner, and That Means Oprah's Favorite Things Are Back! | 2017-11-21 | 60 | |
| 53 | 459 | How to DIY Copper Wire Tree Centerpieces + Cranberry Art + Winter Terrarium + More! | 2017-11-22 | 60 | |
| 54 | 460 | It's a Full House Today: Bob Saget Is Here! And Rach Is Challenging Him to a Hilarious Guessing Game, Stump the Saget! | 2017-11-27 | 60 | |
| 55 | 461 | We're Stretching Your Buck With Our Bottom of the Jar Show! Rach's Hubby John Is Shaking Up Cocktails With the Last of Three Pantry Staples! | 2017-11-28 | 60 | |
| 56 | 462 | The Queen of Comedy Is Back: Carol Burnett Is Here! And We're Celebrating 50 Years of Laughs From Her Iconic Show! | 2017-11-29 | 60 | |
| 57 | 463 | When News Calls, He Answers: ABC's World News Tonight Anchor David Muir Is Back! | 2017-12-01 | 60 | |
| 58 | 464 | Patricia Heaton Is Here, and She's Giving Us the Scoop on the Final Season of The Middle! | 2017-12-04 | 60 | |
| 59 | 465 | The Holidays Are Here and We've Got a New Human Lab! Three Viewers Test Gadgets That Claim To Help You Save Time on Everything | 2017-12-05 | 60 | |
| 60 | 466 | Rene Russo Is Hanging With Rach, and She's Dishing on Her Hilarious New Movie, Just Getting Started! Plus, Chef Jacques Pepin | 2017-12-07 | 60 | |
| 61 | 467 | The Great Christmas Light Fight Hosts Carter Oosterhouse & Taniya Nayak Go Tip-to-Tip With Their Best Holiday Décor Fixes! | 2017-12-08 | 60 | |
| 62 | 468 | It's Our First-Ever Secret Santa Show: a Surprise Chef Is Stopping By and Handing Out Gifts for Our Audience All Hour Long! | 2017-12-11 | 60 | |
| 63 | 469 | Two-Time Grammy Winner Jason Mraz Is in the House Today! He's Serenading Us With Two Hit Songs | 2017-12-12 | 60 | |
| 64 | 470 | We're Getting Our Party On With Bite-Sized Treats for Your Holiday Bash ... Including Lasagna Cupcakes! | 2017-12-13 | 60 | |
| 65 | 471 | Ayesha Curry Is in the Kitchen Today, and She's Baking Up Two Sweet Treats -- Including Her Family's Favorite, Bananas Foster! | 2017-12-14 | 60 | |
| 66 | 472 | People Magazine Editorial Director Jess Cagle Is Here to Help Us Count Down the Magazine's Top Stories of 2017 | 2017-12-15 | 60 | |
| 67 | 473 | Chef Curtis Stone Is in the House -- and He's Cooking Up a Hearty Winter Dinner With Stuffed Peppers and Sangria! | 2017-12-19 | 60 | |
| 68 | 474 | We're Meeting One Cool Culinary Crew: The Guys From Ghetto Gastro! They're Cooking Up Dinner With a Cocktail! Plus, GMA's Ginger Zee | 2017-12-20 | 60 | |
| 69 | 475 | We're Giving One Woman Who's Headed Home for the Holidays a Head-to-Toe Makeover ... so She Can Flaunt Her Figure That's 60 Pounds Thinner! | 2017-12-21 | 60 | |
| 70 | 476 | Rach and Her Husband, John, Are Rolling Out Holiday Cheese Balls -- Including John's Smoky Bacon Whiskey Cheese Ball! | 2017-12-22 | 60 | |
| 71 | 477 | We've Got the Top Holiday Tips of all Time from Some of Our Favorite Pros! | 2017-12-25 | 60 | |
| 72 | 478 | How to Stave Off a Cold, Redo a Room, Even Lose Weight in 24 Hours | 2018-01-02 | 60 | |
| 73 | 479 | 2018's Hottest Health & Beauty Trends + Super Carbs That Can Help You Lose Weight? | 2018-01-03 | 60 | |
| 74 | 480 | Biggest Loser's Bob Harper Gets You Fit for 2018 + We're Making Over 1 of NY's Finest | 2018-01-04 | 60 | |
| 75 | 481 | Confessions of a Celebrity Dermatologist + The New Detox Plan That's All About Eating! | 2018-01-05 | 60 | |
| 76 | 482 | Get a Behind-the-Scenes Look at Our Show + Rach's Bacon Rigatoni! | 2018-01-08 | 60 | |
| 77 | 483 | 2 Hilarious Sisters Taste Trendy Desserts + 2018 Health Trends | 2018-01-09 | 60 | |
| 78 | 484 | Curtis Stone's Speedy Stir-Fry + a Philly Cheesesteak Twist! | 2018-01-10 | 60 | |
| 79 | 485 | Our Experts Reveal 3 Items They Can't Live Without -- from DIY to Organizing to the Kitchen! | 2018-01-11 | 60 | |
| 80 | 486 | Game-Day Party Food + People Mag's 'Half Their Size' Success Stories | 2018-01-12 | 60 | |
| 81 | 487 | Rach's Buffalo Chicken Grilled Cheese + Magnetic Slime! | 2018-01-15 | 60 | |
| 82 | 488 | Binge-Watching Party Bites + You Can CLEAN Cleaning Products?! | 2018-01-16 | 60 | |
| 83 | 489 | Would YOU Try Charcoal Lemonade? Plus, "The Post's" Matthew Rhys on Working with Spielberg! | 2018-01-18 | 60 | |
| 84 | 490 | The BLT of Your Dreams + Are We Swimming with Sharks?! Kind Of! | 2018-01-19 | 60 | |
| 85 | 491 | Valerie Bertinelli Cooks Comforting 1-Skillet Suppers + Rach Rocks UNstuffed Shells | 2018-01-22 | 60 | |
| 86 | 492 | Who Will Win Our 5th Annual Fantasy Foodball Cook-Off — Team Patriots, Jaguars, Eagles or Vikings?! | 2018-01-23 | 60 | |
| 87 | 493 | Tacos That Pack a Punch From Laila Ali + Upgrade Your Look With Easy Tips From a | 2018-01-24 | 60 | |
| 88 | 494 | The 3 Common Kinds of Belly Bulges — and How to Shrink Them! Plus, Maple-Mustard Pork Chops | 2018-01-25 | 60 | |
| 89 | 495 | 2018 Home Trends With HGTV's Property Brothers + Grammies Compete to Go to the Grammys | 2018-01-26 | 60 | |
| 90 | 496 | Ann Curry Gives Us the Scoop on Her TV Comeback + What's Your Cold & Flu IQ? | 2018-01-29 | 60 | |
| 91 | 497 | Beth Stern Brings the Kitten Bowl to Us + Could SNAIL SLIME Be the Secret to Flawless Skin? | 2018-01-30 | 60 | |
| 92 | 498 | Dr. Ian Gives the Lowdown on the Whole 30 & Keto Diets + Rach Learns How to Meditate (!) | 2018-01-31 | 60 | |
| 93 | 499 | NFL Stars Go Head-to-Head In the Kitchen + Man Who's Lost Over 300 Pounds Gets a Makeover | 2018-02-01 | 60 | |
| 94 | 500 | Dr. Oz Reveals the Right Way to Eat Our Feelings + David Duchovny … Rock Star?! | 2018-02-02 | 60 | |
| 95 | 501 | Sunny's 5-Minute Diner-Inspired Grilled Cheese Creations + a Surprise Audience Member Makeover | 2018-02-05 | 60 | |
| 96 | 502 | Jackee Harry Weighs in 12 Years After Celebrity Fit Club + Rita Moreno on Her Most Iconic Roles | 2018-02-06 | 60 | |
| 97 | 503 | A Surprise Bachelorette Party for One Viewer (Here in Our Studio!) + Tiffani Thiessen's Hot Chocolate on a Stick | 2018-02-07 | 60 | |
| 98 | 504 | Save $ On Your V-Day Dinner By Knowing These Restaurant Tricks + Rach's French Onion Meatloaf | 2018-02-08 | 60 | |
| 99 | 505 | A Culinary Trip Around the World, International Cold & Stress Remedies and 2 Olympic Legends Face Off | 2018-02-09 | 60 | |
| 100 | 506 | The Secret to Sexy Date Night Hair + We Put a Strapless Sticky Bra to The Test! | 2018-02-12 | 60 | |
| 101 | 507 | Oprah's BFF Gayle King + Rach's Valentine's Day Burger | 2018-02-13 | 60 | |
| 102 | 508 | Cocktails, Carbonara + Cheetah Cubs with Rach and Her Hubby! | 2018-02-14 | 60 | |
| 103 | 509 | Is It Too Late to Get The Flu Shot? Plus, Rach's Truffle Mac & Cheese (With Bacon)! | 2018-02-15 | 60 | |
| 104 | 510 | 4 Culinary Rockstars Face Off For a $25K Scholarship + Chefs Gail Simmons and Curtis Stone Judge! | 2018-02-16 | 60 | |
| 105 | 511 | The Cake Boss Most-Requested Cookie Recipe + Our Audience Puts "The Bachelor" in the Hot Seat! | 2018-02-19 | 60 | |
| 106 | 512 | "Black Panther" Villain Winston Duke + The Key to Crispy Truffle Fries & Mouthwatering Cheeseburgers! | 2018-02-20 | 60 | |
| 107 | 513 | We're Giving 3 Women HUGE Makeovers + Rachael's Chicken Tacos With an NBA Taste-Tester | 2018-02-21 | 60 | |
| 108 | 514 | Which Kitchen Gadgets Does Chris Kimball Use in His Own Kitchen? + The Hilarious Joel McHale | 2018-02-22 | 60 | |
| 109 | 515 | Patricia Heaton & Rachael Debut 3 New Recipes + Bob Harper's First Workout Class Since His Heart Attack | 2018-02-23 | 60 | |
| 110 | 516 | Cook #LikeABoss With The Most Powerful Women In Food! | 2018-02-26 | 60 | |
| 111 | 517 | 3 Sexy Bathing Suit Makeovers + "The View's" Sunny Hostin Makes "Puerto Rican Lasagna" | 2018-02-27 | 60 | |
| 112 | 518 | We Help a Curvy Bride Find Her Dream Dress + Mom of 5 Gets a Makeover Redo | 2018-02-28 | 60 | |
| 113 | 519 | John Cusimano Soars Over NYC (Sort Of) + What Is Swedish Death Cleaning?! | 2018-03-01 | 60 | |
| 114 | 520 | Heather Graham + Easy Party Snacks for the OSCARS® From Daphne Oz | 2018-03-02 | 60 | |
| 115 | 521 | We Answer Your Most-Googled Questions: How to Shred Belly Fat, Make $ Fast, Get Pregnant + More | 2018-03-05 | 60 | |
| 116 | 522 | How to Make 4 Trendy Cakes With The Cake Boss + The Hottest Spring Décor! | 2018-03-06 | 60 | |
| 117 | 523 | 'Orange Is The New Black' Star Laverne Cox Gets Glam Tips From Our Audience?! | 2018-03-07 | 60 | |
| 118 | 524 | We're Gearing Up for National Meatball Day With NYC's Meatball King + Rach's Meatball Sammies | 2018-03-08 | 60 | |
| 119 | 525 | Olympic Ice Dancers Maia & Alex Shibutani (a.k.a. The Shib Sibs) + Emmy Winner Margo Martindale | 2018-03-09 | 60 | |
| 120 | 526 | Grilled Buffalo Chicken Pizza + Dr. Drew Gets *Real* With Relationship Advice For Audience Members | 2018-03-12 | 60 | |
| 121 | 527 | Milo Ventimiglia On The Season 2 'This Is Us' Finale + Lucy Hale Answers ALL Our Juicy Questions | 2018-03-13 | 60 | |
| 122 | 528 | Forest Whitaker Talks Major 'Black Panther' Success + Cheeseburger Slab Pie For Pi Day | 2018-03-14 | 60 | |
| 123 | 529 | The Real-Life 'Moana' + College Students Go Cookie-to-Cookie In A Spring Bake-Off | 2018-03-16 | 60 | |
| 124 | 530 | Plus-Size Model Emme Helps You Find Your Confidence + Can These Foods Make You Smarter? | 2018-03-19 | 60 | |
| 125 | 531 | How to Organize Just About Everything in Your House, From Your Closet to Your Garage! | 2018-03-20 | 60 | |
| 126 | 532 | Rach's Chili Cheeseburgers + How to Turn a Cardigan Into a Backless Top?! | 2018-03-21 | 60 | |
| 127 | 533 | Chef Blais Tests a DNA Diet + Rach's Derm's Top Tips for Adult Acne, Dark Spots + More | 2018-03-26 | 60 | |
| 128 | 534 | Rach and John Go Undercover at NYC's New Spy Museum + The Best Steak For EVERY Budget | 2018-03-29 | 60 | |
| 129 | 535 | Rach's Easter Menu + DIY Decor, Egg Dyeing and Actor Simon Pegg | 2018-03-30 | 60 | |
| 130 | 536 | Design Stars Nate Berkus + Jeremiah Brent On Their Adorable Growing Family | 2018-04-02 | 60 | |
| 131 | 537 | Oscar Winner Tatum O'Neal + Do You Know The *Right* Way To Clean Your Grill? | 2018-04-03 | 60 | |
| 132 | 538 | This Is Us Star Chrissy Metz + The Perm, Scrunchies…. They're Back. Here's How to Rock 'em! | 2018-04-04 | 60 | |
| 133 | 539 | Super-Sized Sweets (Hello, Giant Jelly Donut!!) + 'Sopranos' Alum Michael Imperioli | 2018-04-05 | 60 | |
| 134 | 540 | The 'Trading Spaces' Cast Solves Your Design Dilemmas + Rach's Spring Mac & Cheese | 2018-04-06 | 60 | |
| 135 | 541 | How to Hack Your Grill Into a Smoker + a No-Mess Way to Measure Sticky Ingredients | 2018-04-09 | 60 | It's our Top 5 show, with experts giving their five best tips for everything from BBQ to baking! First, two Texas BBQ pros reveal their methods for smoking meats and enhancing flavor with an easy spice rub. Next, Rachael's resident baking expert, Grant, makes two insane desserts with his top 5 baking tips of all time — including a brilliant, no-mess method for measuring sticky ingredients! Then, Carter Oosterhouse shares his thoughts on the home improvement projects you can probably do yourself — and when you should leave the handiwork to the pros. Plus, learn how to cook the perfect medium rare steak sous-vide — and Rach has a fresh twist on chicken paillard! |
| 136 | 542 | Rach Bakes with COOKIE MONSTER + Hollywood's Hottest Hairstylist Shows His Secrets | 2018-04-10 | 60 | |
| 137 | 543 | How to Make Your Own Flower Crown + Does Eating "Clean" Mean You Have to Give Up Cheese and Bread? | 2018-04-12 | 60 | |
| 138 | 544 | How Does Reba Feel About Her Son Being a Race Car Driver? Plus, Fresh Italian Dishes from Giada! | 2018-04-13 | 60 | |
| 139 | 545 | Zach Braff Is Trying to Sell Rach Products -- He's Never Seen Before! (LOL) + Dr. Ian's Tips for Summer | 2018-04-16 | 60 | |
| 140 | 546 | The Hilarious Louie Anderson + CAN an Avocado Stay Fresh in the Fridge for 3 Days?! | 2018-04-17 | 60 | |
| 141 | 547 | Potty Training for Adults? How You've Been Going to the Bathroom All Wrong + Figure-Friendly Snack Swaps | 2018-04-18 | 60 | |
| 142 | 548 | Flawless Skin in 3 Weeks?! Our Dermatologist Shows You How It's Done! | 2018-04-19 | 60 | |
| 143 | 549 | Can Aisha Tyler Teach Rach How to Do Improv Comedy? Plus, We're Answering Your Breast Questions | 2018-04-20 | 60 | |
| 144 | 550 | Rach + John Host a Hilarious Game Night With One of America's Funniest Couples! | 2018-04-23 | 60 | |
| 145 | 551 | Former Quarterback Troy Aikman's Health Scare + 10-Minute Tacos | 2018-04-24 | 60 | |
| 146 | 552 | An Edible Helium Balloon?! Plus, Brutally Honest Relationship Advice From Ali Wentworth | 2018-04-25 | 60 | |
| 147 | 553 | We're Giving Away Unbelievable Prizes to Our Audience + Rach Makes Garlicky Burgers | 2018-04-26 | 60 | |
| 148 | 554 | The Smollett Family's Turkey Meatloaf + Health Headlines With Dr. Oz | 2018-04-27 | 60 | |
| 149 | 555 | PUPPIES + Race Car Driver Danica Patrick On Retirement + Her BF! | 2018-04-30 | 60 | |
| 150 | 556 | Talk Show Legends Joy Behar, Dr. Phil + Sally Jesse Raphael Reveal Their Most Memorable Moments | 2018-05-01 | 60 | |
| 151 | 557 | How to Stretch Your Dollar With Carla Hall's Budget Meals + Chris Kimball's Cheap Gadgets | 2018-05-02 | 60 | |
| 152 | 558 | Churros 3 Ways for Cinco de Mayo + A Stunning Second-Chance Bride Makeover | 2018-05-03 | 60 | |
| 153 | 559 | Get Meghan Markle's Royal Style — At Any Size + Oscar® Winner Helen Hunt | 2018-05-04 | 60 | |
| 154 | 560 | Mom, Actress, Singer + Now Jewelry Designer Christina Milian + 180-lb. Weight-Loss Makeover | 2018-05-07 | 60 | Bob Harper is Rach's co-host today, and he's meeting one incredible woman who was inspired to lose over 180 pounds by watching our show! Then, we're giving her a FAB makeover to match her brand-new body with the help of our friend and style pro, Gretta Monahan. Plus, actress, singer and jewelry designer Christina Milian is busting out some serious dance moves -- and dishing on her daughter's Instagram popularity, as well as her French pop star boyfriend! And why is there a six-foot unicorn in our studio?! Well, a tech expert is giving us the lowdown on summer's hottest gadgets and gizmos. And Rach is making a protein-packed breakfast-for-dinner. |
| 155 | 561 | The Fiercest Animal Moms + Mom-to-Be Gets the Nursery of Her Dreams | 2018-05-08 | 60 | |
| 156 | 562 | Daphne Oz's Faves For Mother's Day (Like Apple-Caramel Cake!) + Emeril's Grilled Pork Cutlets | 2018-05-09 | 60 | |
| 157 | 563 | DIY Gifts For Moms, Teachers and Grads + 2 Families Compete For a Trip to Italy | 2018-05-10 | 60 | |
| 158 | 564 | Chris O'Donnell Dishes on His Pizza Restaurant + Mom of 3 Gets a Major Makeover | 2018-05-11 | 60 | |
| 159 | 565 | Jesse Palmer Co-Hosts + "Queer Eye's" Tan France Dresses Your Guy for Summer (With NY Giants!) | 2018-05-14 | 60 | |
| 160 | 566 | Lara Spencer Mixes Cocktails & Dishes on Her Upcoming Wedding + Organizing Your Backyard for Summer | 2018-05-15 | 60 | |
| 161 | 567 | Rachael & Her Celebrity Friends Become Firefighters for a Day + Her Italian Roast Chicken | 2018-05-16 | 60 | |
| 162 | 568 | Our Predictions for the Royal Wedding (Which Is 2 Days Away!) + Dr. Drew Solves YOUR Wedding Dilemmas | 2018-05-17 | 60 | |
| 163 | 569 | Before Tomorrow's Royal Wedding, We're Throwing Our Own — Complete With a Royal Wedding Cake-Off | 2018-05-18 | 60 | |
| 164 | 570 | Sexy Photo Shoot For a New Mom! Plus, Why Does Brendan Fraser Make Ramen Twice a Week? | 2018-05-21 | 60 | |
| 165 | 571 | Which Celeb Does RuPaul Want to Trade Places With? Plus, Watermelon Sorbet Sammies + Bruleed Ribs! | 2018-05-22 | 60 | |
| 166 | 572 | Do Priyanka Chopra and New Princess Meghan Markle Still Text? Plus, Coffee Tacos?! | 2018-05-23 | 60 | |
| 167 | 573 | Get Your Kids to Eat More Veggies + Tricks to Get Out the Door Faster In the AM | 2018-09-04 | 60 | |
| 168 | 574 | Woman Goes From PJs to Sexy Red Dress + Guest Gets a $20,000 Surprise | 2018-09-05 | 60 | |
| 169 | 575 | Genius Ideas for Making New Meals From Takeout Leftovers + Korean Fried Chicken | 2018-09-06 | 60 | |
| 170 | 576 | We Give One Man a Major Hair Transformation + Pork Chops with Mashed Potatoes | 2018-09-07 | 60 | |
Season 13
| Episode No. | No. Overall | Title | Airdate | Runtime | Summary |
| --- | --- | --- | --- | --- | --- |
| 1 | 577 | 50 Foodie Friends and 50 PUPPIES Surprise Rach For Her 50th Birthday! | 2018-09-10 | 60 | |
| 2 | 578 | Ethan Hawke Dishes on New Movie "Blaze" + How to Feed Your Family With $100 a Week | 2018-09-11 | 60 | |
| 3 | 579 | William Shatner On The Role He Wish He Hadn't Turned Down + DIY Basics Kids Can Do | 2018-09-12 | 60 | |
| 4 | 580 | Sharon Osbourne's Advice to Her 13-Year-Old Self + Fake-Out Healthy Pasta and Brownie Recipes | 2018-09-13 | 60 | |
| 5 | 581 | Actress Shay Mitchell's Bedtime Beauty Routine + Hot Dog CHILI | 2018-09-14 | 60 | |
| 6 | 582 | Top TV Shows of 2018, This Year's Emmy Awards Giving Suite Bag + Jamie Lee Curtis on "Halloween" Sequel | 2018-09-17 | 60 | |
| 7 | 583 | Farm Animals (Like a Mini Donkey!) + Dr. Oz's Take On The Health Benefits of Honey | 2018-09-18 | 60 | |
| 8 | 584 | Neil Patrick Harris and David Burtka Try Donut Grilled Cheese + The Scoop on New Season of | 2018-09-19 | 60 | |
| 9 | 585 | Tony Bennett Performs Special Duet, Meatball Sammies + Rach's Zucchini Pasta | 2018-09-20 | 60 | |
| 10 | 586 | Julianne Moore on Playing An Opera Singer + 5-Ingredient Chicken Wings | 2018-09-21 | 60 | |
| 11 | 587 | How to Recreate Hollywood's Hottest 'Dos + Rach's Chicken Caesar Salad Upgrade | 2018-09-24 | 60 | |
| 12 | 588 | Tom Bergeron Dishes On *That* Shirtless Photo + Donuts SIX Ways | 2018-09-25 | 60 | |
| 13 | 589 | Camila McConaughey's Healthy Snacks + Rach's Pork Chops With CIDER | 2018-09-26 | 60 | |
| 14 | 590 | Kate Beckinsale's Avocado Toast With Creamy Eggs + Rach's Chipotle BBQ Chicken Cobb Salad | 2018-09-27 | 60 | |
| 15 | 591 | Alan Alda Was Approached to Run For Senate? Plus, You Can Make Your Own Broccoli?! | 2018-09-28 | 60 | |
| 16 | 592 | Michael Weatherly Dishes On His 50th Birthday! Plus, Rach's Bacon-Wrapped Chicken Fingers | 2018-10-01 | 60 | |
| 17 | 593 | Vivica A. Fox *Faces* a Lie Detector Test + Organize Your Pantry Like Mandy Moore's | 2018-10-02 | 60 | |
| 18 | 594 | Rach and Bob Harper Play "Who Wants to Be a Millionaire" + Super-Fit Mom of 4 Hilaria Baldwin | 2018-10-03 | 60 | |
| 19 | 595 | Rach's Buffalo Fried Chicken Tacos + The ULTIMATE Brownies AND Cake Boss' Cream Puffs | 2018-10-04 | 60 | |
| 20 | 596 | Tiffani Amber Thiessen's Short Rib Enchiladas + Rach's Beer Cheese Soup | 2018-10-05 | 60 | |
| 21 | 597 | Neil deGrasse Tyson On If There's Really Life On Mars + Rach's 3-Ingredient Toasted Cacio e Pepe | 2018-10-08 | 60 | |
| 22 | 598 | Bobby Moynihan Spills On "Star Wars" + Sex Expert Answers Audience's Intimate Qs | 2018-10-09 | 60 | The hilarious Bobby Moynihan is in the house, and you have to hear what he thinks about Rach's idea for a "Drunk Uncle" SNL special! Plus, we're getting a "boody" call — sex expert Shan Boodram is here, and she's answering some of our audience members' most intimate questions about sex, love and relationships. Then, hear the inspiring story of a former inmate who is now sharing his passion for fitness with all of New York City. And Rachael's cooking the Italian dinner of your dreams: Creamy 3-Meat Ragu With Burrata! |
| 23 | 599 | Ginger Zee's Genius Tricks For Staying Safe In a Storm + Rescue PUPPIES From Hurricane Florence | 2018-10-10 | 60 | |
| 24 | 600 | Rach + Debra Messing Celebrate Their 50th Birthdays by Smashing Piñatas! | 2018-10-11 | 60 | |
| 25 | 601 | Alfonso Ribeiro On Will Smith's Grand Canyon Bungee Jump + Rach's Tuscan Pot Roast | 2018-10-12 | 60 | |
| 26 | 602 | Alec Baldwin Reveals Details About Niece Hailey's Relationship With Bieber + Easy Weeknight Meals | 2018-10-15 | 60 | |
| 27 | 603 | David Boreanaz On "Buffy" Revival + Instant Pot Meatloaf and Mashed Potatoes | 2018-10-16 | 60 | |
| 28 | 604 | Taye Diggs Reveals Surprising Favorite Reality TV Show + Viewer Cuts Hair For 1st Time In 8 Years | 2018-10-17 | 60 | |
| 29 | 605 | Shark Tank's Barbara Corcoran On How To Make Coach Feel Like First Class + Rach's Oktoberfest Dinner | 2018-10-18 | 60 | |
| 30 | 606 | Hilary Swank On Her Romantic Wedding In The Woods + Rach's Chorizo & Butternut Tacos | 2018-10-19 | 60 | |
| 31 | 607 | "The Real" Ladies Write Letters to 13-Year-Old Selves + Rachael's Chicken Schnitzel | 2018-10-22 | 60 | |
| 32 | 608 | Carla Hall's Brown Sugar Chicken + 5 Cleaning Mistakes You May Be Making | 2018-10-23 | 60 | Chef Carla Hall is serving up Southern comfort today with her brown sugar chicken and a black-eyed pea salad. Plus, Peter Walsh reveals five places around your house that you should be cleaning regularly, but probably aren't! We're also hanging with the hilarious Ike Barinholtz, who's giving us the scoop on his new movie "The Oath" with Tiffany Haddish. And Rach serves up a Spicy Chicken Parm! |
| 33 | 609 | Curtis Stone's Cozy Fall Soup & Sammies + What's a Fitness Pyramid? | 2018-10-24 | 60 | |
| 34 | 610 | Easy "Whole30" Slow-Cooker Meals + We Test a New Way to Clothes Shop Online | 2018-10-25 | 60 | |
| 35 | 611 | Rescue Pups Dress Up For Halloween + WWE Stars Ronda Rousey & Nattie Neidhart | 2018-10-26 | 60 | |
| 36 | 612 | What Is Malcolm-Jamal Warner's Family Being For Halloween? Plus, BRAIN Cupcakes! | 2018-10-29 | 60 | |
| 37 | 613 | Skeleton + Unicorn Halloween Makeup Looks! Plus, Former "Star Trek" Star Scott Bakula | 2018-10-30 | 60 | |
| 38 | 614 | What Will Rach's Costume Be this Year?! Plus, Spooky Snacks + Celeb Pals! | 2018-10-31 | 60 | |
| 39 | 615 | Rachael's Stir-Fry with Bacon Fried Rice + Are You Putting Your Bra On Wrong? | 2018-11-01 | 60 | |
| 40 | 616 | Thanksgiving Grocery Game Plan + Make-Ahead Stuffing & Cider Chicken | 2018-11-02 | 60 | |
| 41 | 617 | David Muir Shares Sweet Letter From Little Fan + Speedy Chicken Pot Pie | 2018-11-05 | 60 | |
| 42 | 618 | Katy Mixon's Double-Duty Tip For Organizing Kids' Rooms + Rach's 30-Minute Thanksgiving Side | 2018-11-06 | 60 | The hilarious star of "American Housewife," Katy Mixon is here — and she's revealing the double-duty tip that keeps her kids' rooms organized! Plus, Keri Glassman has two brain power-boosting lunches. Then, Instagram style icon Eva Chen shows you how to pull off hot shoe trends, like dad sneakers. And Rach is cooking up a healthy 30-minute meal: Farro With Mushrooms and Hazelnuts! |
| 43 | 619 | Rach's Turkey, Stuffing and French Onion Mashed Potatoes + Make-Ahead Chocolate Pecan Pie | 2018-11-07 | 60 | |
| 44 | 620 | Rach and Hubby John Welcome One of Their Favorite Actors, Michael McKean + Holiday Etiquette Lesson | 2018-11-08 | 60 | |
| 45 | 621 | Incredible MP Sergeant Makeover + Air Force Vet Sunny Anderson Brings Taste of Home To Military Base | 2018-11-09 | 60 | |
| 46 | 622 | Michael Strahan Reveals Why He Won't Let Twin Daughters Date + The Healthiest Holiday Spices | 2018-11-12 | 60 | |
| 47 | 623 | Friendsgiving Recipes: Baked Rigatoni with Pumpkin, Cranberry Upside-Down Cake + More | 2018-11-13 | 60 | |
| 48 | 624 | 30-Minute Pumpkin Mac 'n' Cheese + Magical Makeover For a Deserving Mom | 2018-11-14 | 60 | |
| 49 | 625 | Jason George Spills On Raising Twins + Plus, Rach's 60-Minute Thanksgiving | 2018-11-15 | 60 | |
| 50 | 626 | Holiday Groceries on $100 Budget + What to Buy Each Day of Thanksgiving Week | 2018-11-16 | 60 | |
| 51 | 627 | Thanksgiving Rollover Recipes + Dr. Oz's Secrets to Staying Healthy While Traveling | 2018-11-19 | 60 | |
| 52 | 628 | Gayle King Reveals "Oprah's Favorite Things" of 2018 + 2 Easy Holiday Apps | 2018-11-20 | 60 | |
| 53 | 629 | Ben Stiller Reunites with H.S. Rock Band?! Plus, Rach's Leftover Turkey Club Flatbreads | 2018-11-21 | 60 | |
| 54 | 630 | Dr. Drew Settles Holiday Debates + How Frugal Blogger Makes Extra Cash Online | 2018-11-26 | 60 | |
| 55 | 631 | Alan Alda Makes 4-Ingredient Pasta Bake + Rach's Chicken Spaghetti Casserole | 2018-11-27 | 60 | |
| 56 | 632 | Melissa Joan Hart Dishes on New Christmas Movie + Bread Pudding For Breakfast | 2018-11-29 | 60 | |
| 57 | 633 | Rach's Chicken Cacciatore + "Will & Grace" Star Sean Hayes & Hubby Share New Kids Book | 2018-11-30 | 60 | |
| 58 | 634 | Ron Perlman Reflects On Popularity of "Sons of Anarchy" + Smart Ways to Use Leftover Cheese | 2018-12-03 | 60 | |
| 59 | 635 | Rach's Turkey & Stuffing Christmas Meatballs + Is There a Gadget To Help Hang Christmas Lights? | 2018-12-04 | 60 | |
| 60 | 636 | Patricia Heaton Shares What's In Her Suitcase When She Travels + Potato Latkes for Hanukkah | 2018-12-05 | 60 | |
| 61 | 637 | Did You Know David Alan Grier Is a Foodie? Plus, Rach's Cheese Pumpkin Soup + Grilled Cheese | 2018-12-06 | 60 | |
| 62 | 638 | "Cake Boss" Meets Fan Whose Cake Decorating Is Changing Lives + Joan Allen On Her Broadway Return | 2018-12-07 | 60 | |
| 63 | 639 | Rachael's in the kitchen with her culinary team, and they've got three brilliant ways to serve snacks for a crowd this season | 2018-12-11 | 60 | |
| 64 | 640 | Join us for our holiday giveaway extravaganza! | 2018-12-12 | 60 | |
| 65 | 641 | The original "Baby Spice" is in the house! | 2018-12-14 | 60 | |
| 66 | 642 | Two of our favorite bakers are in the kitchen with Christmas cookies | 2018-12-17 | 60 | |
| 67 | 643 | Christmas is one week away - Go-To Gifts | 2018-12-18 | 60 | |
| 68 | 644 | Emily Mortimer Talks 'Mary Poppins' | 2018-12-19 | 60 | |
| 69 | 645 | Gift-Wrapping Skills | 2018-12-20 | 60 | |
| 70 | 646 | Chef Emeril Lagasse is Rachael's co-host for the day | 2018-12-24 | 60 | |
| 71 | 647 | We're counting down our favorite moments of 2018 | 2018-12-28 | 60 | |
| 72 | 648 | We're helping a viewer who lost half her size ring in the New Year | 2019-01-02 | 60 | |
| 73 | 649 | Kick off the New Year with a BAM with Chef Emeril Lagasse | 2019-01-07 | 60 | |
| 74 | 650 | Rachael's playing a game of Guess the Guest | 2019-01-08 | 60 | |
| 75 | 651 | Jay-Z's stylist June Ambrose is in the house | 2019-01-09 | 60 | |
| 76 | 652 | Alice Eve is hanging at the kitchen table with Rach | 2019-01-10 | 60 | |
| 77 | 653 | Gwyneth Paltrow is here | 2019-01-11 | 60 | |
| 78 | 654 | Hottest trends of 2019 | 2019-01-14 | 60 | |
| 79 | 655 | The original plus-size supermodel Emme | 2019-01-15 | 60 | |
| 80 | 656 | Bob Harper is Rachael's co-host today | 2019-01-16 | 60 | |
| 81 | 657 | Joey Fatone is in the house | 2019-01-17 | 60 | |
| 82 | 658 | Four football superfans | 2019-01-18 | 60 | |
| 83 | 659 | Molly Ringwald is here | 2019-01-21 | 60 | |
| 84 | 660 | Lindsay Lohan is in the kitchen | 2019-01-22 | 60 | |
| 85 | 661 | Four Doctors in the House Today | 2019-01-28 | 60 | |
| 86 | 662 | Stylist Stacy London | 2019-01-29 | 60 | |
| 87 | 663 | Chef Giada De Laurentiis | 2019-01-31 | 60 | |
| 88 | 664 | Annual Super Bowl Recipe Playoff | 2019-02-01 | 60 | |
| 89 | 665 | Buddy Valastro Attempts to Break a World Record | 2019-02-04 | 60 | We've got a record breaker of a show today! "Cake Boss" Buddy Valastro sees how many cupcakes he can frost in one minute in an attempt to break a Guinness World Record. Then, one half of DIY duo "The Cousins," John Colaneri, hammers hard for his record. And we're meeting wild animals that hold records of their own! Plus, Rach is making a cozy grilled cheese with sundried tomato spread, and red cabbage soup. |
| 90 | 666 | A Produce Pro and an Expert Butcher share their tips | 2019-02-07 | 60 | Could you be saving more money at the grocery store? We've got a produce pro and an expert butcher sharing their tips on everything you need to know about finding the freshest food on the cheap. Then, makeup maven Mally Roncal provides three busy women with on-the-spot makeup lessons — like how to apply concealer the right way. And Treger and Rob Strasburg from the CW show "Welcome Home" demonstrate three great design ideas that won't break the bank. (Spoiler alert: the comic book lamps are so cute!) Plus, Rachael's making ramen bowls! |
| 91 | 667 | Product Testing - Bob Harper | 2019-02-08 | 60 | We're putting three couples to the test in our latest "Human Lab," trying products that claim to cure some of their partners' biggest pet peeves — including our pal Bob Harper, who's testing out a gadget to help him stop losing his glasses. Plus, Aldis Hodge is in the house dishing on his new movie with Taraji P. Henson! |
| 92 | 668 | Chef Curtis Stone is Rachael's co-host | 2019-02-11 | 60 | Chef Curtis Stone is Rachael's co-host today, and he's serving up classic comfort food: Chicken 'n' Biscuits! Then, the author of "Financial Freedom" explains why that daily cup of coffee may not be the expense you need to be cutting. (Wait, really?!) Plus, everyone's favorite principal from "Mean Girls" is here: the hilarious Tim Meadows has the scoop on his new show, "Schooled." And Rach is making a hearty veggie soup — with cheddar waffle fries on the side! |
| 93 | 669 | Valentine's Day is tomorrow and we're getting one inspiring mom ready | 2019-02-13 | 60 | Valentine's Day is tomorrow, and we're getting one inspiring mom ready with a lingerie makeover! Then, Lana Condor from the breakout Netflix hit "To All the Boys I've Loved Before" is here with the scoop on her new movie. And Rach is serving up a hearty flank steak supper. Plus, we have last-minute Valentine's Day gift ideas for you! |
| 94 | 670 | Donnie Wahlberg is hanging with Rach today | 2019-02-14 | 60 | Donnie Wahlberg is hanging with Rach today – and he's revealing what he's planned for Valentine's Day with Jenny McCarthy! Plus, he's spilling the beans on one of his most embarrassing dates. Then, we've got "Top Chef" judge Gail Simmons is serving up the perfect sweet treat for your Valentine (it involves butterscotch!), and design pro John Gidding tackles three couples' home décor challenges. And Rach and her hubby, John, are cooking Seafood Stuffed Shells (with vodka sauce) for date night! |
| 95 | 671 | "Twilight" star Rachelle LeFevre | 2019-02-15 | 60 | "Twilight" star Rachelle LeFevre is hanging with Rach today and dishing on her new show, "Proven Innocent." Plus, the team from Bravo's "Backyard Envy" is in the house, and Rach is making Balsamic Glazed Chicken! |
| 96 | 672 | Travis Stork; Kate Walsh; Bacon Meat Sauce | 2019-02-18 | 60 | Dr. Travis Stork is in the house, breaking down common diet terms (what ARE calories anyway?) and serving up a metabolism-boosting yogurt dip. And Rach is hanging with the great Kate Walsh, who's chatting about her new Netflix show, "The Umbrella Academy." Plus, Rach serves up a meat sauce made with bacon! |
| 97 | 673 | Kelsey Grammer; Tim Tebow; Anne Burrell | 2019-02-19 | 60 | The legendary Kelsey Grammer is here and he's talking about his new show and his new brewery in upstate New York. Plus, Tim Tebow is giving Rach the scoop on his engagement and dishing on his new movie. Plus, Chef Anne Burrell serves up an easy weeknight roasted chicken dinner (with mashed potatoes!), and Rachael's got a new make-your-own-takeout recipe. |
| 98 | 674 | Country music superstar Trisha Yearwood | 2019-02-20 | 60 | Country music superstar Trisha Yearwood is hanging with Rach today, and she's giving us the scoop on her new album of Frank Sinatra covers and her anniversary with husband Garth Brooks. Plus, meet a cooking robot. (You read that right!) Chef Daniel Boulud and the MIT students who created it are here, and it's serving up Thai food! Plus, Rachael's making Artichoke Pasta with Chicken. |
| 99 | 675 | Craig Ferguson; DIY Tricks; Pasta with Chicken and Greens | 2019-02-21 | 60 | The hilarious Craig Ferguson is here, and he's in the hot seat with a Q&A with our audience! Plus, we're showing you three cheap and trendy home DIY tricks — like how to make a DIY lamp out of a vase — and Rachael's serving up a pasta dish with chicken and greens! |
| 100 | 676 | Joy Behar - Memories of 20 years on The View | 2019-02-22 | 60 | The Oscars are this Sunday – and we've got a caterer to the stars showing you how to make a champagne tower for your viewing party! Then, the hottest Hollywood experts give one deserving viewer her own red carpet moment with a makeover that's award-worthy. Plus, Joy Behar is at the kitchen table sharing her favorite memories from 20 years on "The View," and Rachael's serving up three party-ready salads! |
| 101 | 677 | Jesse Palmer; Greg Baxtrom; Missy Robbins | 2019-02-25 | 60 | Today is all about the best new restaurants in America! Rach and her co-host, Jesse Palmer, get a taste of the newest hot spots — recommended by chef friends and celeb pals from all over the USA! Plus, the chefs from two of Rachael's favorite NYC spots are cooking in our kitchen. Greg Baxtrom is making Beer-Battered Delicata Squash Rings with Green Tomato Ketchup from his farm-to-table restaurant, Olmsted. Then, Missy Robbins is whipping up the first pasta dish she conceived for her Italian restaurant, Misi. And Rach is serving up a sweet and smoky spaghetti of her own! |
| 102 | 678 | MVP of the kitchen Ayesha Curry is back | 2019-02-28 | 60 | MVP of the kitchen (and our good friend!) Ayesha Curry is back, and she's serving up a super fast and flavorful shrimp dish! And "Genius Foods" host Max Lugavere has genius tricks for finding healthy produce on a budget. Then, "How to Get Away with Murder" star Matt McGorry reveals his hobbies prior to acting. And see the ENORMOUS spaghetti-filled meatball from chef Daniel Sharp. Plus, it's lasagna night… with a delicious taco twist from Rach! |
| 103 | 679 | Tyler Perry is hanging with Rach today | 2019-03-01 | 60 | Tyler Perry is hanging with Rach today, and he's got the scoop on his new movie, "A Madea Family Funeral!" Plus, we're going behind the scenes of one of NYC's hottest restaurants, and Rachael chats with the star of a Netflix series that's helping spread kindness! And Rach is serving up a Turkey Grilled Cheese With Suiza Dipper. Yum-o! |
| 104 | 680 | Academy Award Nominee Chiwetel Ejiofor | 2019-03-05 | 60 | Academy Award Nominee Chiwetel Ejiofor is here, and he's talking about his directing and screenwriting debut, his role in the upcoming live-action "Lion King" and more! Plus, organizing guru Peter Walsh is answering your most pressing clutter questions — and showing off a brilliant trick for displaying your kids' old trophies and awards. Then, meet a 9-year-old who is already making a big difference in his community. We've also got a Mediterranean Chicken Stir-Fry the whole family will love from Kelsey Nixon, and Rachael's serving up Chicken Ramen Bowls! |
| 105 | 681 | Scott Foley Talks Hot New Show | 2019-03-06 | 60 | From the hot new show, "Whiskey Cavalier," Scott Foley is hanging with Rachael today! And our pal Valerie Bertinelli is in the kitchen cooking up the first recipe she ever learned: Her mom's lasagna. Then, we've got drag royalty in the house — Alexis Michelle and Bebe Zahara Benet are here to talk about their new TLC special "Drag Me Down The Aisle" and give us their best beauty tips — like how to contour with an index card. Plus, Rachael's cooking up comfort food. And meet an adorable pup who has to eat in a high chair (FYI, he's also up for adoption)! |
| 106 | 682 | Alysia Reiner; Molly Sims; Emme | 2019-03-07 | 60 | You're getting two supermodels for the price of one today! First, Emme shows you how to rock the most "pinned" fashion trends at any size. Then, supermodel and super-mom Molly Sims shares her tips for making your next party the best bash yet — including her signature cocktail recipe. Plus, "OITNB" star Alysia Reiner is here, and she's talking about her role on the new FX series "Better Things." And Rach is serving up a 30-minute steak supper with a side of spinach and artichoke dip! |
| 107 | 683 | Buddy Valastro & Duff Goldman | 2019-03-08 | 60 | Two of the world's best bakers are in the house today: Buddy Valastro and Duff Goldman! The guys are dishing on their new Food Network show, "Buddy vs. Duff," and each sharing their favorite childhood cookie recipe. Then, finance guru Alexa Von Tobel shares her tips for being more "financially forward" in today's digital age. Plus, actresses Margo Martindale and Julie Hagerty are hanging with Rach, and Rach is serving up a twist on meatball parm! |
| 108 | 684 | Dr. Ian Smith is schooling us | 2019-03-11 | 60 | Dr. Ian Smith is schooling us on how doctors really treat a cold, stock their medicine cabinets and eat healthy on the go. (He's showing us his favorite fruit and cheese snack!) Plus, dietitian and Nutrition Director for Good Housekeeping, Jaclyn London, reveals what she orders when dining out. (One of her brunch tips will surprise you!) We've also got "CBS This Morning" co-host Norah O'Donnell giving us a glimpse at her daily routine, and Rach is serving up a breakfast burrito for dinner — with tots! |
| 109 | 685 | Chef Emeril Lagasse is in the house today and he's serving up a New Orleans classic | 2019-03-12 | 60 | Chef Emeril Lagasse is in the house today, and he's serving up a New Orleans classic: gumbo! Plus, Rach takes us behind the scenes of her conversation with First Lady Michelle Obama during her Becoming book tour stop in Austin, Texas AND reveals the cover of her 26th cookbook, Rachael Ray 50 for the very first time. Then, we've got four-time Emmy® winner Alfre Woodard with the scoop on her new Netflix movie, and Rach is making Chili-Cheese Dogs |
| 110 | 686 | Kristen Bell and Dax Shepard | 2019-03-13 | 60 | Kristen Bell and Dax Shepard are hanging with Rach today, and they're dishing on "Frozen 2," Dax's new TV show and their new line of baby products — and playing a few hilarious rounds of the (not-so) "Newlywed Game," too. Plus, we've got your ultimate guide to party prep (how do the celebs do it?!), and Rachael's making Sheet Pan Steak Fajitas! |
| 111 | 687 | GQ Insider Tommy DiDario pulls off an amazing transformation | 2019-03-14 | 60 | We're kicking off today's show with an unbelievable man makeover! GQ Insider Tommy DiDario pulls off an amazing transformation on an actor who hasn't had a haircut in FIVE years. Then, "Queer Eye" cast member Karamo Brown is dishing on his upcoming wedding, and star of Shonda Rhimes' show "For the People" Britt Robertson chats with Rach about her dad's restaurant. Plus, Rachael is making pan pizza — with a kick! |
| 112 | 688 | We're celebrating a new season of Trading Spaces on TLC | 2019-03-15 | 60 | We're celebrating a new season of "Trading Spaces" on TLC with designers Carter Oosterhouse and Sabrina Soto and host Paige Davis. (They're sharing design tips inspired by their own homes!) Then, the hilarious Kenan Thompson is here dishing on his new movie and the upcoming "All That" reboot. Plus, author of Younger Skin Starts in the Gut, Dr. Nigma Talib spills her beauty secrets — including a list of foods that make your skin GLOW. And Rachael's serving up her Traditional Tostadas! |
| 113 | 689 | Gayle King is here revealing details from her exclusive interview with R Kelly | 2019-03-18 | 60 | Gayle King is here, and she's revealing details from her exclusive interview with R. Kelly — plus, she's joined by Adam Glassman from O Magazine and dishing on her daughter Kirby's recent engagement! Then, John Turturro is hanging with Rach, and he's got the scoop on his new movie with Julianne Moore. We also check in with our friend and YouTube star Audrey as she dances her way through New Orleans. Plus, Clinton Kelly shares his recipe for a gorgeous orange olive oil cake, and Rachael's making Beef & Queso Macaroni! |
| 114 | 690 | Michael Strahan and Sara Haines are in the house | 2019-03-25 | 60 | The dynamic daytime duo behind "Strahan and Sara" on ABC, Michael Strahan and Sara Haines, are in the house — and Rach is challenging them to a round of their favorite rapid-fire game! Plus Rachael's serving up Canadian Spiced Burgers with Quebec Green Ketchup and Poutine. And it's officially spring, so Dr. Ian Smith is rolling out his allergy season survival guide. (Wait, pollen season got LONGER?) Then, "Chicago P.D." star Marina Squerciati reveals why she chose to keep her day job during the first season of the show. And meet a heroic pup who went from rescued to rescuer! |
| 115 | 691 | Double-Duty Makeover | 2019-03-27 | 60 | In honor of our double-duty show, today kicks off with something we've never done before: a double-duty makeover! We're pulling off two incredible looks for one woman who is single and ready to mingle. Plus, our viewers are sharing their best double-duty kitchen tips. (You can do *what* with your French press?) Then, make dinner cleanup a breeze with two one-sheet meals. (Sheet Pan Fish & Chips, anyone?!) And Rachael's serving up a frittata with marinated sun-dried tomatoes that's perfect for brunch, lunch or dinner! |
| 116 | 692 | Rach's Gorgeous New Handbag Line | 2019-03-28 | 60 | Rachael's announcing a new online store for amazing handbags and accessories, with the help of her favorite style stars Gretta Monahan, Stacy London and Zanna Roberts Rassi! To celebrate, Gretta's helping a pediatric ER doctor get her moxie back with a well-deserved makeover featuring pieces from the new line, Zanna is adding some eye-catching accessories to one viewer's all-black outfit and Stacy's sharing her tips for choosing the best handbag to invest in. Plus, Rachael's serving up Chicken and Ricotta Meatballs with a side of her Garlic Bread! |
| 117 | 693 | 'Veep' Star - Reid Scott | 2019-03-29 | 60 | Reid Scott is here, and he's dishing on the final season of his hilarious hit show, "Veep." Then, Beyonce & Jay-Z's nutritionist is putting our foodie pal Daym Drops to the test in a five-day plant-based eating challenge — and Rach is serving up Mongolian Beef. Plus, we have an incredible surprise in store for the 10th deserving recipient in our Lucky 13 celebration! |
| 118 | 694 | '30-Minute Meals' is back on Food Network | 2019-04-01 | 60 | "30-Minute Meals" is back on Food Network, and the new series premieres today! We're taking you behind-the-scenes of Rachael's hit show — with hilarious bloopers and favorite celeb memories. Plus, we're giving a staffer on the new season a 30-minute man makeover (Rach's reaction is the best thing you'll see all day), and Rachael's serving up a make-your-own-takeout chicken dinner (ready in 30 minutes, of course)! |
| 119 | 695 | Elisabeth Hasselbeck; Carson Kressley; Thom Filicia | 2019-04-02 | 60 | Elisabeth Hasselbeck is dishing on her new book, Point of View, and then she's dishing up gluten-free meatballs in the kitchen with her mom! Design pros Carson Kressley and Thom Filicia are also in the house, answering audience questions (what IS the difference between curtains and drapes, anyway?!) and sharing their suggestions for how to rock today's trends in your own home. Then, get the lawn of your dreams with tips from the head groundskeeper at Camden Yards AND see how the celebrity organizers behind The Home Edit organize their own homes. Plus, Rach is making burgers with cheddar and warm bacon slaw! |
| 120 | 696 | Dr. Ian Smith is here with anti-aging tips | 2019-04-04 | 60 | Today is all about living your best life — at any age! Dr. Ian Smith is here with anti-aging tips from across the globe, and we're meeting the 20-year-old chef who's taking the culinary world by storm. Then, the 22-year-old host of "Brainchild" on Netflix, Sahana Srinivasan stops by — plus, an 81-year-old New Yorker whose secret to staying young at heart is roller skating AND a 94-year-old baker! And Rach is serving up a meat-free twist on a Philly classic. |
| 121 | 697 | Daphne Oz & Hilaria Baldwin Talk Parenting Trends | 2019-04-09 | 60 | Supermoms Daphne Oz and Hilaria Baldwin are back, and they're answering your questions about the latest parenting trends — like how to pick the perfect baby shower gift. Daphne's also sharing the recipe for her go-to snack for breastfeeding moms! Then, learn how to make an "exploding" cake from the baker behind trendy NYC bakery, Flour Shop. Plus, a doctor breaks down what to eat to help boost your immune system and beat disease. And Rachael's making Korean-style spaghetti and meatballs! |
| 122 | 698 | Nate Berkus & Jeremiah Brent Settle Design Debates + Chef Richard Blais' Juicy Lucy Burger | 2019-04-11 | 60 | Nate Berkus and his husband Jeremiah Brent are back! The duo is tackling our viewers' décor dilemmas — before we turn the tables and let the audience settle Nate and Jeremiah's at-home design debate. Then, Chef Richard Blais is throwing down one juicy burger, and Rach is serving up sun-dried tomato pasta! Plus, Lauren Cohan from the hit show "Whiskey Cavalier" (and "The Walking Dead"!) shares a very memorable audition story |
| 123 | 699 | Emilio Estevez On His Film 'The Public' + Surprise Birthday Party For an Inspiring Cancer Survivor | 2019-04-12 | 60 | Emilio Estevez is giving Rach the scoop on his latest film "The Public" — which he wrote, directed AND starred in! Then, we're throwing a surprise birthday party for one inspiring cancer survivor, with the help of celeb party planner Mary Giuliani. (Get your tissues ready!) Plus, get tips on how to pamper your pet (your furry family member deserves the best, right?!). And meet Rach in the kitchen, where she's serving up Chinese Beef and Broccoli, before meeting the winner of Rach's magazine's "Feed It Forward" contest. |
| 124 | 700 | Surprise Audience Makeover Leaves Rach Speechless + How To Up Your Curb Appeal On The Cheap | 2019-04-15 | 60 | We're kicking things off with a big surprise for an unsuspecting audience member! Beauty pro Mally Roncal pulls off an amazing makeover for one lucky lady — and you have to see the reveal that left Rach speechless. Then, four DIY upgrades that will make your front porch look like a million bucks… for under $100! Plus, host Mark Steines is sharing two miraculous stories from Nat Geo's "Animal ER Live" and talking about his own adorable pups. And Rach is making crispy chicken cutlets before she taste tests red wine at 3 different price points ($19.99, $30 and $100) — but can she guess which is the most expensive?! |
| 125 | 701 | Co-Host David Burtka Brings The Party All Hour Long + Rach's 30-Minute Shrimp Scampi | 2019-04-16 | 60 | Neil Patrick Harris' better half, David Burtka, is Rachael's co-host for the day — and it's a party all hour long! David serves up chicken enchiladas, and we've got some literal party animals in the house. (Seriously, we're not monkeying around!) Then, top celebrity wedding planner Marcy Blum shares her DIY ideas for personalizing your big day. Plus, meet an empowering female street artist who is inspiring women everywhere — including in our studio. And Rachael's making a 30 Minute Meal: Spanish Shrimp Scampi and Rice. |
| 126 | 702 | Melissa Joan Hart Talks New Netflix Show + Irresistible Nachos | 2019-04-17 | 60 | Today is all about the heart of the home: the kitchen! Melissa Joan Hart is here, and she's giving us a tour of the kitchen on the set of her new Netflix show, "No Good Nick." Plus, Tracy Pollan and her family are serving amped up veggie nachos — and we're going inside the coolest kitchens of our viewers from across the country. Then, meet Brussels Sprout, the adorable shopping dog. And Rachael's making a spring pasta with red pepper sauce! |
| 127 | 703 | Bobby Berk's Design Mistake Fixes + Dr. Ian Smith's 30-Day Eating Plan | 2019-04-18 | 60 | "Queer Eye" on Netflix's resident home décor expert, Bobby Berk is in the house — and he's sharing his fixes for three common design mistakes. Dr. Ian Smith is back, too, with a new 30-day eating plan tested by Cynthia Bailey from "The Real Housewives of Atlanta." Then, Maggie Siff is talking about her role on the hit show "Billions" — and Rach is serving up a mouthwatering BBQ Steak with Sour Cream & Onion Baked Potatoes. Plus, meet two inspiring members of Philly's PAL program. |
| 128 | 704 | Rach's Spiral Ham + Eggs For Easter! Plus, 2 Leftover Easter Candy Recipe Ideas | 2019-04-19 | 60 | Easter is this Sunday, and Rach has your brunch menu covered with a sausage and cheddar frittata, spiral ham and more! Plus, brilliant ideas for using up leftover Easter candy — like blondie bars with chocolate bunny pieces. And Brit Morin has adorable holiday décor you can pull off by Sunday. We also have financial expert Dave Ramsey in the house with smart ideas for your tax refund — and Mike Colter from the new movie "Breakthrough" is here! |
| 129 | 705 | Kate Hudson Dishes On Being A Mom of 3 + Are You Eating At The Wrong Times? | 2019-04-22 | 60 | Can Rachael guess her mystery guest? Spoiler alert — it's Kate Hudson! Kate sits down with Rach to dish on why she can't wait for her son to turn 21, being pregnant with her now six-month-old daughter and her brand new clothing line. Then, the woman behind the most popular Pinterest page — Joy Cho of Oh Joy! — has 4 floral DIYs perfect for spring. Plus, are you eating at the wrong times? Celebrity trainer Jorge Cruise is here to change the way you look at food. Rach sits down with Rock and Roll Hall of Famer, Eagles guitarist Don Felder — and she's making Pad Thai for dinner! |
| 130 | 706 | Chefs Curtis Stone + Geoffrey Zakarian Answer Your Food FAQs + Dr. Ian Smith's Oat Milk Recipe | 2019-04-25 | 60 | Can't figure out how to cut an avocado? Wondering how to get the perfect hard-boiled egg? Chefs Curtis Stone and Geoffrey Zakarian are here, and they're answering your toughest foodie questions! Plus, Dr. Ian Smith is sharing his recipe for one of the hottest food trends: oat milk. And Rach is making Spaghetti with Mushrooms, Marsala and Mascarpone! |
| 131 | 707 | Rachael's Kung Pao Chicken + Peter Walsh's Spring Cleaning Organization Tips | 2019-04-26 | 60 | Rach is making Kung Pao Chicken — and we've got an hour of spring cleaning tips! First, Peter Walsh reveals how you should be organizing your car, shoes, food storage and more — including his tips for eliminating that pesky kitchen junk drawer. Then, could robots transform the way you clean? Lifestyle and tech expert, Chi-Lan Lieu, shows us the coolest new gadgets that will make you WANT to do your chores! |
| 132 | 708 | Jennifer Garner On Why She's Saying "Yes" To Everything + DIY Marble Countertops For Under $100 | 2019-04-29 | 60 | Jennifer Garner has a day with her kids where she has to say "yes" to everything — and she's bringing Rach video proof! Then, looking for more room in your kitchen? HGTV's Taniya Nayak has space-saving DIYs that will open up your home. Plus, what's better than one puppy? How about four adorable pups?! Beth Stern is bringing her furry friends in honor of Adopt a Shelter Pet Day. And Rach is cooking up a creamy spring pasta with veggies! |
| 133 | 709 | Rach's Buffalo Chicken Paillard with Blue Cheese Crumbles + How To Actually Rock Mom Jeans | 2019-04-30 | 60 | Wondering if you can pull off mom jeans? Want to make over your bathroom without breaking the bank? It's our "Mama Knows Best" show, and our panel of expert moms have you covered on everything from fashion and home décor to medical questions. Then, Rach is serving up dinner with a buffalo kick. Plus — we have an amazing surprise for our warm-up artist, Joey Kola! |
| 134 | 710 | Tips On Setting The Perfect Table For Any Dinner Party + Uncomfortable Medical Qs Answered | 2019-05-01 | 60 | Today is our big "How To" show! DIY expert Brit Morin demonstrates how to set your table for an informal dinner party and a formal one. Then, Mister Manners himself, Thomas Farley has the answers to your modern etiquette FAQs. Plus, want to know if you can rock the latest trends? We've got a celebrity stylist showing you how to pull off hats, thigh-high boots and distressed denim (how should you be washing your jeans, anyway?). And we've got a doctor in the house — Dr. Travis Stork is answering viewers' most "uncomfortable" medical questions. And Rach is making Salsa Verde Chicken Sandwiches! |
| 135 | 711 | Jenny Mollen Gets Real About Parenting Her 2 Sons With Jason Biggs + Rach's Current Obsessions | 2019-05-03 | 60 | Today is all about current obsessions! Jenny Mollen is in the house sharing her must-haves for her kids and herself, and Rach is dishing on her current faves, too — like a makeup stick that blurs your skin. Plus, a dermatologist reveals what skincare products she can't live without, including wrinkle prevention for your body. Then, Christopher Kimball dishes on his favorite kitchen tools that will have you rethinking the way you store food. And Rach is serving up spring pasta with crispy prosciutto. |
| 136 | 712 | How Many Rotisserie Chicken Dishes Can Chef Richard Blais Make In 1 Hour? Plus, a $100 Room Makeover | 2019-05-06 | 60 | Today is all about getting the biggest bang for your buck! How many dishes can you make with a rotisserie chicken? We're putting Chef Richard Blais to the test to find out. And a design expert is making over an entire NYC room for under $100. Then, Rach pulls off a heartwarming surprise for a military veteran who is one of her biggest fans. Plus, she's serving up a Carbonara Frittata for dinner! |
| 137 | 713 | Rach's Pork Chops With Apple Sauce + Peek Inside a Nutritionist's Kitchen & Fashionista's Closet | 2019-05-07 | 60 | It's time to live like a pro! Style expert Lilliana Vazquez takes you inside her closet and is spilling her best organization secrets. Then, a nutritionist shows how to make healthy snacks using what is already in your pantry. (Spoiler alert: you get a peek inside hers!) Plus, money-saving design hacks from a Catskills lodge redecorator, like how to make your own chandelier. And Rach is making Pork Chops with Dijon Apple Sauce! |
| 138 | 714 | Rach's White Pizza Frittata + Our First-Ever Celeb Mystery Mom (The Celeb's Kids Give Rach Clues!) | 2019-05-10 | 60 | Mother's Day is this weekend and we're surprising Rach with a celeb mystery mom! Here to give the clues? Our celeb guest's kids! Then, party planner to the stars, Mary Giuliani, whips up a fun twist on waffles that moms will love. And an aunt who took in her nieces when they needed her gets a well-deserved makeover. Plus, Rach has Mother's Day brunch covered with her White Pizza Frittata! |
| 139 | 715 | Rach & Celeb Friends Take On Denis Leary's FDNY Challenge + Big Surprise For 911 Dispatchers | 2019-05-13 | 60 | Rach and her celeb pals are suiting up as firefighters for a day! Denis Leary is putting them through scenarios faced by real-life NYC firefighters at his firefighter challenge charity event. Plus, Rach has a big surprise for a powerhouse group of 9-1-1 dispatchers, and she's in the kitchen making a twist on fish and chips. (Salt and vinegar potato chips, anyone?!) |
| 140 | 716 | Rach's Chipotle Chicken & Black Bean Burritos + A Watermelon Keg?! | 2019-05-14 | 60 | Today we're getting our gadget on! Our culinary team puts three new kitchen tools to the test – including one that claims to help you make brownies with crispy edges on every piece and another that claims to turn a watermelon into a keg. Then, financial guru Alexa von Tobel is teaching us digital-savvy ways to manage our finances. And we're breaking down the latest trends in tech for the home, like a mug that will keep your coffee hot for up to an hour. Plus, Rachael's cooking up Chipotle Chicken and Black Bean Burritos! |
| 141 | 717 | Akbar Gbaja-Biamila On Being a "Diaper Ninja" + Mom Addicted To Phone Goes 2 Days Without It | 2019-05-15 | 60 | Two viewers are going head-to-head in the ultimate burger showdown! Then, makeup artist Mally Roncal who's hooked to her phone goes 48 hours without it. And why does "American Ninja Warrior" host Akbar Gbaja-Biamila call himself a "diaper ninja" … ?! Plus, Rach hits the kitchen with Chorizo Skillet Nachos! |
| 142 | 718 | GQ Insider Gives Dad a Makeover + "Superstore" Star Lauren Ash Pulled a Pregnancy Prank on Her Mom | 2019-05-16 | 60 | We're kicking today off with a dad makeover…but it's not any dad! GQ insider and celeb stylist Tommy DiDario is giving his own father a hip new look. Then, Rachael's hilarious pal Lauren Ash is here from the hit show "Superstore" — and she's telling us about the time she pranked her mom with a fake TV pregnancy belly. And what's for dinner tonight? Turkey Club Burgers with Onion Rings! |
| 143 | 719 | Craig Ferguson Tells Unbelievable Stories From New Memoir + The Ultimate Surprise For a Military Vet | 2019-05-17 | 60 | Meet an inspiring veteran who's changing lives with service dogs — and he's getting the ultimate surprise in our studio! Then, funnyman Craig Ferguson tells stories from his new memoir that you've got to hear to believe. And Rach is making a Jalapeño Popper Frittata! |
| 144 | 720 | The Hottest Celeb-Inspired Swimsuit Trends of 2019 + A Big Surprise For an Inspiring Teen Chef | 2019-05-20 | 60 | It's bathing suit season, and we're showing three viewers how to rock the hottest celebrity swimsuit trends — like long sleeve, neon and belted suits. Then, you've got to meet this teenage chef who survived the unthinkable — and see what surprise Rach has cooked up! Plus, Rach is serving up her twist on Spaghetti Primavera. |
| 145 | 721 | Can Food Help You Sleep Better? Plus, We Surprise an Adoptive Dad of 7! | 2019-05-21 | 60 | Can eating avocados make you sleep better? We're breaking down the foods and habits that help you wind down at night. Then, happy tears are flowing when we surprise an amazing adoptive dad of seven! Plus, where do you start if you want to make a career change? The author of The Proximity Principle gives his best advice. And it's sandwich night with Rach's Egg-Battered Fishwiches! |
| 146 | 722 | Katie Lee's Blender (!!) Pancakes + Kim K.'s Hairstylist Has a Shortcut For Sleek Updos | 2019-05-22 | 60 | Today is our "Shortcuts Show!" First, "The Kitchen's" Katie Lee has two quick and easy breakfasts, like pancakes you can make in the blender. Then, Kim Kardashian's hairstylist shows our viewers how to get celebrity looks at home — like sleek updos. Plus, "travel detective" Peter Greenberg gives his top travel shortcut tips. And Rach is making Rotisserie Chicken Dumplings! |
| 147 | 723 | Emeril Lagasse Is in the House for Our Father's Day Show | 2019-06-14 | 60 | Emeril Lagasse is in the house for our Father's Day show! And he brought his 16-year-old son for a 5-ingredient throwdown challenge. Plus, we've got the ultimate Father's Day gift guide for any tech-obsessed dad. Then, Carter Oosterhouse is sharing his favorite backyard projects — like a solar patio light — perfect for any DIY-loving dad! And Rach is serving up dinner with a whisky chicken twist. |
| 148 | 724 | Rach's Hearty Chicken Soup Features A Good-For-You Grain + Self-Tanning Secrets for Summer! | 2019-07-01 | 60 | At home teeth whitening that actually works? Our viewers are trying out products with big claims in today's "Human Lab" show. Gretta Monahan is breaking down self-tanners to help you get a summer tan while avoiding UV rays. Two of our favorite foodies, YouTuber Daym Drops and 12-year-old food critic Luca are trying out a meal you have to see to believe, while Rach is making a healthy and hearty chicken soup. |
| 149 | 725 | Learn How To Make An Adorable Alligator Out Of Pineapples + 2-Ingredient Piña Colada Ice Cream Recipe | 2019-07-04 | 60 | It's the Fourth of July, and we've got you covered with all of the last-minute party tips and tricks you need. Learn how to make an adorable alligator out of pineapples, get our dairy-free (!!) 2-ingredient piña colada ice cream recipe and get "sundae" schooled from an ice cream expert. Take your pick from 5 red-white-and-blue-themed DIY projects courtesy of top event planner Jove Meyer. Then, Rachael's serving up smoky burgers with special sauce, plus banana splits for dessert! And did you know your pet can get sunburned? Don't miss out on these summer pet safety tips. |
| 150 | 726 | Clinton Kelly's Summer Party Shortcuts | 2019-07-15 | 60 | How does Clinton Kelly throw a summer party? With a margarita bar and homemade sauce pairings! Speaking of summer, Richard Blais is inviting us to his backyard BBQ, where he's making four different recipes on the grill — including Chicken Tandoori Skewers and Grilled Rosemary Potatoes. Then, he's in the studio answering your biggest BBQ questions. Alan Alda is also in the house with *deep* rapid-fire questions for Rach. And she's making chili burgers with BBQ coleslaw for dinner! |
| 151 | 727 | Dr. Drew Settles 3 Relationship Debates | 2019-07-19 | 60 | Dr. Drew is in the house and he's settling relationship debates about budgeting, differing parenting styles and more. We've got the ultimate makeover for a busy mom of three who runs a farm, plus a self-care routine that will transform your Sundays! And Rach is serving up a veggie-filled sauce over pasta that is perfect for this weekend's dinner. |
| 152 | 728 | Lilliana Vazquez; Lauren Makk; No-boil baked ziti with chicken | 2019-07-22 | 60 | We've got a save versus spend — with an added money-saving twist you have to see to believe. For the cost of just one designer outfit, style expert Lilliana Vazquez is able to create *16* trendy head-to-toe looks. Not to mention interior designer Lauren Makk is here with three DIY summer projects, including a beachy driftwood mirror. And we're giving you a doctor-approved crash course in summer safety — getting the truth on common medical myths about everything from jellyfish stings to poison ivy (can you really get it from another person?!). Plus, you'll be saying yes please to Rach's no-boil baked ziti with chicken! |
| 153 | 729 | Dr. Michael Breus; Kelly LeVeque; Rotisserie Chicken Ragu with Bacon and Peas | 2019-07-23 | 60 | Ever have trouble sleeping and wonder why? Dr. Michael Breus — a.k.a. The Sleep Doctor — says your phone may be to blame. Don't power down just yet, though, because he has a product that could be the solution. Then, could your hormones be the reason you're feeling hangry? Celebrity nutritionist Kelly LeVeque is breaking down hormones and hunger-fighting foods, plus she's sharing a quick and easy smoothie recipe (made for her celeb clients) that will keep you feeling full. And it turns out that you can teach an old dog new tricks, so a celeb dog trainer is showing you how to do it in just 7 days! Back in the kitchen, Rach is serving up Rotisserie Chicken Ragu with Bacon and Peas. |
| 154 | 730 | Gretta Monahan; Bob Harper; Making Zucchini Sticks | 2019-07-29 | 60 | Ever wish you could shop the closet of a stylist? Well, one lucky viewer is getting a makeover straight out of our pal Gretta Monahan's wardrobe. Then, should you skip the salon and dye your hair at home? A celeb hairstylist tells you when you should — and shouldn't. Don't miss the 80-year-old known as the "Grandfather of CrossFit" training with celeb trainer Bob Harper. And in the kitchen, Rach is making zucchini sticks for dinner |
| 155 | 731 | Tommy DiDario; Milly Almodovar;John Gidding; Chipotle-Bacon Cheeseburgers | 2019-08-12 | 60 | The experts are taking over today, answering all your FAQs on fashion, skincare and home design. Three self-proclaimed "dorky" dudes—including one who lost 240 pounds—are getting hooked up with brand-new looks (and helpful style tips) from our go-to men's fashion expert Tommy DiDario. Beauty expert Milly Almodovar reveals her must-have products for getting professional-level skincare at home, including a treatment to reduce wrinkles without fillers or surgery. And "Trading Spaces" design pro John Gidding has DIY painting tips that will save you time and money. Hungry for more? Rach is serving up Chipotle-Bacon Cheeseburgers and Taco-Tots! |
| 156 | 732 | Taniya Nayak; Carter Oosterhouse; Peter Walsh; Mexican Stew with a Twist | 2019-08-13 | 60 | Want a foolproof way to organize your closet once and for all? Need strategies for dealing with paper clutter *before* it starts piling up? What about practical tips like how to fix a running toilet or the easiest way to hang wall art? We've got all that and more! Our team of experts is here to solve all of your home improvement dilemmas — one room at a time. Check in with Taniya Nayak, Carter Oosterhouse and Peter Walsh, then stop in the kitchen where Rach is cooking up dinner with a smoky twist! |
| 157 | 733 | Laundry Gadgets Put To The Test | 2019-08-19 | 60 | Can a shirt really be stain-proof? Is there a quick and easy solution for wrinkled clothing when traveling? A few of our fashion-forward friends are putting laundry gadgets to the test in today's human lab. And when it comes to home renovation, is DIY-ing always worth it? HGTV's Chip Wade is breaking down what you should tackle on your own to save money — and what you should leave to the professionals. Organizing pro Peter Walsh is sharing the best clutter hacks he's learned from other people. And for dinner, Rach is cooking up Hot Honey and Peanut Chicken Lettuce Wraps! |
| 158 | 734 | Being Prepared For the Most Unexpected Situations | 2019-08-21 | 60 | Ever get yourself into a situation and think, now what? Well, today's show is all about being prepared for the most unexpected situations. We've got you covered with expert tips for handling everything from fashion fails to auto accidents. Zanna Roberts Rassi has fast fixes for popped buttons and stuck zippers, a former NYPD officer reveals the items you should keep in your car at all times and Instagram's favorite medical professional, Dr. Mike, shares his emergency checklist… and so much more! What's on the menu for tonight? Rach's Italian Sloppy Joes — Yum-o! |
| 159 | 735 | Rach Is Answering Questions From Our Viewers | 2019-08-26 | 60 | Today, we're emptying our mailbag! Rach is reading letters and answering questions from viewers about everything from her personal grocery lists to her style on set. We're also meeting one fan who was inspired to lose 250 pounds (!!) by watching our show and checking in with some of our past interns — you'll never guess what amazing things they're up to today. A financial expert has the answers to your most pressing money questions, like what a 529 plan is and whether you should have one. And Rach is serving up a twist on chicken pot pie for dinner! |
| 160 | 736 | Dr. Ian Smith Is in the House Breaking Down the Dangers of Sitting! | 2019-08-27 | 60 | Ever heard the phrase, "sitting is the new smoking"? Dr. Ian Smith is in the house breaking down the dangers of sitting, and what he has to say might leave you shocked! Dr. Pimple Popper is sharing her best double-duty skincare tips. (Does nasal spray really reduce redness? Can egg whites remove blackheads?) Then, tech expert Katie Linendoll is back to show off some of the coolest new gadgets, like a robotic pet dog. And Rach is cooking up a stew with butternut squash and bacon! |
Series Cast
| | | | |
| --- | --- | --- | --- |
| | Rachael Ray | as Host | |
Series Crew
| | Position | Name |
| --- | --- | --- |
| | Creator | Oprah Winfrey |
Related News
TVMaze