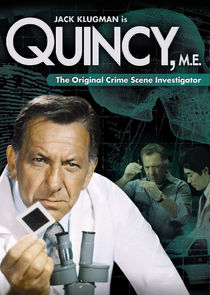 Television icon Jack Klugman is the crusading and headstrong medical examiner Dr. Quincy, the distinguished role that earned him 4 Emmy nominations. Aided by his loyal lab assistant Sam Fujiyama, Quincy's not afraid to stand up for his convictions, and he'll battle anyone who stands in his way: his skeptical boss Dr. Asten, City Hall, and even sometimes his own friends and mentors.
Series Overview
Rating
imDb Rating: 7.2 (4,889 Votes)
Metascore: N/A
Plot
The cases of a coroner who investigates suspicious deaths that usually suggest murder.
Details
Rated: TV-PG
Released: 03 Oct 1976
Runtime: 60 min
Genre: Crime, Drama, Mystery, Thriller
Director: N/A
Writer: Glen A. Larson, Lou Shaw
Actors: Jack Klugman, John S. Ragin, Robert Ito, Joseph Roman
Language: English
Country: USA
Awards: Nominated for 10 Primetime Emmys. Another 2 wins & 3 nominations.
Total Seasons: 8
Previous Episode
The Cutting Edge
Episode 8x24; May 11, 1983
Previous Episodes 8x24: The Cutting Edge 8x23: Whatever Happened to Morris Perlmutter? 8x22: An Act of Violence 8x21: Suffer the Little Children 8x20: Women of Valor 8x19: Murder on Ice 8x18: Quincy's Wedding (2) 8x17: Quincy's Wedding (1) 8x16: On Dying High

View All Episodes
Cast
Jack Klugman as Dr. R. Quincy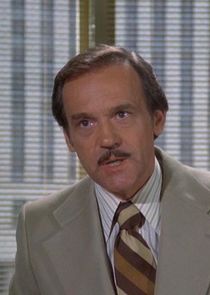 John S. Ragin as Dr. Robert Asten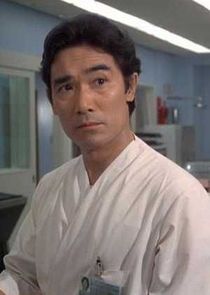 Robert Ito as Sam Fujiyama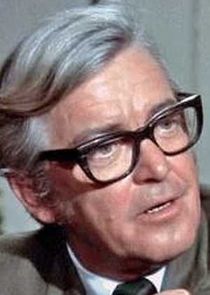 Garry Walberg as Lt. Frank Monahan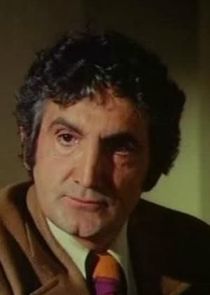 Val Bisoglio as Danny Tovo
Joseph Roman as Sgt. Brill
View Full Cast
Skip to:
Season 1
| Episode No. | No. Overall | Title | Airdate | Runtime | Summary |
| --- | --- | --- | --- | --- | --- |
| 1 | 1 | Go Fight City Hall -- To the Death! | 1976-10-03 | 60 | |
| 2 | 2 | Who's Who in Neverland? | 1976-10-10 | 60 | |
| 3 | 3 | A Star Is Dead | 1976-11-28 | 60 | |
| 4 | 4 | Hot Ice, Cold Hearts | 1977-01-02 | 60 | |
Season 2
| Episode No. | No. Overall | Title | Airdate | Runtime | Summary |
| --- | --- | --- | --- | --- | --- |
| 1 | 5 | Snake Eyes (1) | 1977-02-04 | 60 | |
| 2 | 6 | Snake Eyes (2) | 1977-02-04 | 60 | |
| 3 | 7 | ... The Thigh Bone's Connected to the Knee Bone ... | 1977-02-11 | 60 | |
| 4 | 8 | Visitors in Paradise | 1977-02-18 | 60 | |
| 5 | 9 | The Two Sides of Truth | 1977-02-25 | 60 | |
| 6 | 10 | Hit and Run at Danny's | 1977-03-11 | 60 | |
| 7 | 11 | Has Anybody Here Seen Quincy? | 1977-03-18 | 60 | |
| 8 | 12 | A Good Smack in the Mouth | 1977-04-15 | 60 | |
| 9 | 13 | The Hot Dog Murder | 1977-04-22 | 60 | |
| 10 | 14 | An Unfriendly Radiance | 1977-04-29 | 60 | |
| 11 | 15 | Sullied Be Thy Name | 1977-05-06 | 60 | |
| 12 | 16 | Valleyview | 1977-05-13 | 60 | |
| 13 | 17 | Let Me Light the Way | 1977-05-27 | 60 | |
Season 3
| Episode No. | No. Overall | Title | Airdate | Runtime | Summary |
| --- | --- | --- | --- | --- | --- |
| 1 | 18 | No Deadly Secret | 1977-09-16 | 60 | |
| 2 | 19 | A Blow to the Head ... a Blow to the Heart | 1977-09-23 | 60 | |
| 3 | 20 | A Dead Man's Truth | 1977-09-30 | 60 | |
| 4 | 21 | A Question of Time | 1977-10-14 | 60 | |
| 5 | 22 | Death Casts a Vote | 1977-10-21 | 60 | |
| 6 | 23 | Tissue of Truth | 1977-10-28 | 60 | |
| 7 | 24 | Holding Pattern | 1977-11-04 | 60 | |
| 8 | 25 | Main Man | 1977-11-11 | 60 | |
| 9 | 26 | The Hero Syndrome | 1977-11-18 | 60 | |
| 10 | 27 | Touch of Death | 1977-12-02 | 60 | |
| 11 | 28 | The Deadly Connection | 1977-12-09 | 60 | |
| 12 | 29 | Last of the Dinosaurs | 1977-12-16 | 60 | |
| 13 | 30 | Crib Job | 1978-01-06 | 60 | |
| 14 | 31 | Matters of Life and Death | 1978-01-20 | 60 | |
| 15 | 32 | Passing | 1978-01-27 | 60 | |
| 16 | 33 | Accomplice to Murder | 1978-02-03 | 60 | |
| 17 | 34 | Ashes to Ashes | 1978-02-10 | 60 | |
| 18 | 35 | Gone But Not Forgotten | 1978-02-17 | 60 | |
| 19 | 36 | Double Death | 1978-03-03 | 60 | |
| 20 | 37 | Requiem for the Living | 1978-03-10 | 60 | |
Season 4
| Episode No. | No. Overall | Title | Airdate | Runtime | Summary |
| --- | --- | --- | --- | --- | --- |
| 1 | 38 | The Last Six Hours | 1978-09-21 | 60 | |
| 2 | 39 | Speed Trap | 1978-10-12 | 60 | |
| 3 | 40 | A Test for Living | 1978-10-19 | 60 | |
| 4 | 41 | Death by Good Intentions | 1978-10-26 | 60 | |
| 5 | 42 | Images | 1978-11-02 | 60 | |
| 6 | 43 | Even Odds | 1978-11-09 | 60 | |
| 7 | 44 | Dead and Alive | 1978-11-16 | 60 | |
| 8 | 45 | No Way to Treat a Body | 1978-11-30 | 60 | Four mummified bodies are discovered inside the walls of a Victorian house. When the 4th is discovered, everyone is just as mystified including the homeowner. |
| 9 | 46 | A Night to Raise the Dead | 1978-12-07 | 60 | A mudslide causes a cemetery to wash out after a torrential rain and Quincy discovers that there is a typhoid threat due to bodies that were not supposed to be there. |
| 10 | 47 | A Question of Death | 1979-01-04 | 60 | |
| 11 | 48 | House of No Return | 1979-01-11 | 60 | |
| 12 | 49 | A Small Circle of Friends | 1979-01-18 | 60 | |
| 13 | 50 | The Depth of Beauty | 1979-01-25 | 60 | |
| 14 | 51 | Walk Softly Through the Night (1) | 1979-02-01 | 60 | |
| 15 | 52 | Walk Softly Through the Night (2) | 1979-02-01 | 60 | |
| 16 | 53 | Aftermath | 1979-02-08 | 60 | Quincy is called in to investigate a death after a airplane crashes. It is discovered that the plane was carrying a dangerous chemical and Quincy tries to prove or disprove the cause of the accident to the plane. |
| 17 | 54 | Dark Angel | 1979-02-15 | 60 | |
| 18 | 55 | Physician, Heal Thyself | 1979-02-22 | 60 | |
| 19 | 56 | Promises to Keep | 1979-03-01 | 60 | |
| 20 | 57 | Semper-Fidelis | 1979-03-15 | 60 | |
| 21 | 58 | An Ounce of Prevention | 1979-03-22 | 60 | |
| 22 | 59 | The Death Challenge | 1979-03-29 | 60 | |
| 23 | 60 | The Eye of the Needle | 1979-04-12 | 60 | |
Season 5
| Episode No. | No. Overall | Title | Airdate | Runtime | Summary |
| --- | --- | --- | --- | --- | --- |
| 1 | 61 | No Way to Treat a Flower | 1979-09-20 | 60 | |
| 2 | 62 | Dead Last | 1979-09-27 | 60 | |
| 3 | 63 | By the Death of a Child | 1979-10-04 | 60 | |
| 4 | 64 | Never a Child | 1979-10-11 | 60 | |
| 5 | 65 | Hot Ice | 1979-10-18 | 60 | |
| 6 | 66 | Sweet Land of Liberty | 1979-10-25 | 60 | |
| 7 | 67 | Mode of Death | 1979-11-01 | 60 | |
| 8 | 68 | Nowhere to Run | 1979-11-08 | 60 | |
| 9 | 69 | The Money Plague | 1979-11-15 | 60 | |
| 10 | 70 | For the Benefit of My Patients | 1979-11-22 | 60 | |
| 11 | 71 | Murder by S.O.P. | 1979-11-29 | 60 | |
| 12 | 72 | Honor Thy Elders | 1980-01-10 | 60 | |
| 13 | 73 | Diplomatic Immunity | 1980-01-17 | 60 | |
| 14 | 74 | Riot | 1980-01-31 | 60 | |
| 15 | 75 | Cover-Up | 1980-02-07 | 60 | |
| 16 | 76 | Unhappy Hour | 1980-02-14 | 60 | |
| 17 | 77 | The Winning Edge | 1980-02-21 | 60 | |
| 18 | 78 | New Blood | 1980-02-28 | 60 | |
| 19 | 79 | TKO | 1980-03-13 | 60 | |
| 20 | 80 | The Final Gift | 1980-03-20 | 60 | |
| 21 | 81 | Deadly Arena | 1980-03-27 | 60 | |
| 22 | 82 | No Way to Treat a Patient | 1980-04-30 | 60 | |
Season 6
| Episode No. | No. Overall | Title | Airdate | Runtime | Summary |
| --- | --- | --- | --- | --- | --- |
| 1 | 83 | Last Rights | 1980-09-16 | 60 | |
| 2 | 84 | A Matter of Principle | 1980-11-12 | 60 | |
| 3 | 85 | Last Day, First Day | 1980-11-19 | 60 | |
| 4 | 86 | The Night Killer | 1980-11-26 | 60 | |
| 5 | 87 | The Hope of Elkwood | 1980-12-03 | 60 | |
| 6 | 88 | Welcome to Paradise Palms | 1980-12-17 | 60 | |
| 7 | 89 | By Their Faith | 1981-01-07 | 60 | |
| 8 | 90 | Stain of Guilt | 1981-01-14 | 60 | |
| 9 | 91 | Dear Mummy | 1981-01-21 | 60 | |
| 10 | 92 | Headhunter | 1981-02-04 | 60 | |
| 11 | 93 | Scream to the Skies | 1981-02-11 | 60 | |
| 12 | 94 | Jury Duty | 1981-02-18 | 60 | |
| 13 | 95 | Who Speaks for the Children | 1981-02-25 | 60 | |
| 14 | 96 | Seldom Silent, Never Heard | 1981-03-04 | 60 | |
| 15 | 97 | Of All Sad Words | 1981-03-11 | 60 | |
| 16 | 98 | To Kill in Plain Sight | 1981-03-18 | 60 | |
| 17 | 99 | Sugar and Spice | 1981-04-01 | 60 | |
| 18 | 100 | Vigil of Fear | 1981-05-06 | 60 | |
Season 7
| Episode No. | No. Overall | Title | Airdate | Runtime | Summary |
| --- | --- | --- | --- | --- | --- |
| 1 | 101 | Memories of Allison | 1981-10-28 | 60 | |
| 2 | 102 | The Golden Hour | 1981-11-04 | 60 | |
| 3 | 103 | Slow Boat to Madness (1) | 1981-11-11 | 60 | |
| 4 | 104 | Slow Boat to Madness (2) | 1981-11-18 | 60 | |
| 5 | 105 | D.U.I. | 1981-12-02 | 60 | |
| 6 | 106 | For Want of a Horse | 1981-12-09 | 60 | |
| 7 | 107 | Gentle Into That Good Night | 1981-12-16 | 60 | |
| 8 | 108 | Dead Stop | 1981-12-23 | 60 | |
| 9 | 109 | Bitter Pill | 1982-01-06 | 60 | |
| 10 | 110 | Guns Don't Die | 1982-01-13 | 60 | |
| 11 | 111 | When Luck Ran Out | 1982-01-20 | 60 | |
| 12 | 112 | Smoke Screen | 1982-01-27 | 60 | |
| 13 | 113 | For Love of Joshua | 1982-02-03 | 60 | When a baby with Down Syndrome is denied medical care after birth and allowed to starve to death, Quincy is asked to determine if the death was from natural causes, or if the attending physician had a different agenda. |
| 14 | 114 | Into the Murdering Mind | 1982-02-10 | 60 | |
| 15 | 115 | To Clear the Air | 1982-02-17 | 60 | |
| 16 | 116 | The Shadow of Death | 1982-02-24 | 60 | |
| 17 | 117 | The Flight of the Nightingale | 1982-03-03 | 60 | |
| 18 | 118 | Stolen Tears | 1982-03-17 | 60 | |
| 19 | 119 | The Face of Fear | 1982-03-24 | 60 | |
| 20 | 120 | Expert in Murder | 1982-03-31 | 60 | |
| 21 | 121 | The Unquiet Grave | 1982-04-07 | 60 | |
| 22 | 122 | The Last of Leadbottom | 1982-04-28 | 60 | |
| 23 | 123 | Deadly Protection | 1982-05-05 | 60 | |
| 24 | 124 | The Mourning After | 1982-05-12 | 60 | |
Season 8
| Episode No. | No. Overall | Title | Airdate | Runtime | Summary |
| --- | --- | --- | --- | --- | --- |
| 1 | 125 | Baby Rattlesnakes | 1982-09-29 | 60 | |
| 2 | 126 | A Ghost of a Chance | 1982-10-06 | 60 | |
| 3 | 127 | Give Me Your Weak | 1982-10-27 | 60 | |
| 4 | 128 | Dying for a Drink | 1982-11-03 | 60 | |
| 5 | 129 | Unreasonable Doubt | 1982-11-10 | 60 | |
| 6 | 130 | Sleeping Dogs | 1982-11-17 | 60 | |
| 7 | 131 | Science for Sale | 1982-11-24 | 60 | |
| 8 | 132 | Next Stop, Nowhere | 1982-12-01 | 60 | |
| 9 | 133 | Across the Line | 1982-12-08 | 60 | |
| 10 | 134 | Sword of Honor, Blade of Death | 1982-12-15 | 60 | |
| 11 | 135 | The Law Is a Fool | 1983-01-05 | 60 | |
| 12 | 136 | Guilty Until Proven Innocent | 1983-01-12 | 60 | |
| 13 | 137 | Cry for Help | 1983-01-19 | 60 | |
| 14 | 138 | A Loss for Words | 1983-01-26 | 60 | |
| 15 | 139 | Beyond the Open Door | 1983-02-02 | 60 | |
| 16 | 140 | On Dying High | 1983-02-09 | 60 | |
| 17 | 141 | Quincy's Wedding (1) | 1983-02-16 | 60 | |
| 18 | 142 | Quincy's Wedding (2) | 1983-02-23 | 60 | |
| 19 | 143 | Murder on Ice | 1983-03-09 | 60 | |
| 20 | 144 | Women of Valor | 1983-03-16 | 60 | |
| 21 | 145 | Suffer the Little Children | 1983-03-23 | 60 | |
| 22 | 146 | An Act of Violence | 1983-04-27 | 60 | |
| 23 | 147 | Whatever Happened to Morris Perlmutter? | 1983-05-04 | 60 | |
| 24 | 148 | The Cutting Edge | 1983-05-11 | 60 | |
Series Cast
| | | | |
| --- | --- | --- | --- |
| | Jack Klugman | as Dr. R. Quincy | |
| | John S. Ragin | as Dr. Robert Asten | |
| | Robert Ito | as Sam Fujiyama | |
| | Garry Walberg | as Lt. Frank Monahan | |
| | Val Bisoglio | as Danny Tovo | |
| | Joseph Roman | as Sgt. Brill | |
| | Lynette Mettey | as Lee Potter | |
Series Crew
| | Position | Name |
| --- | --- | --- |
| | Creator | Glen A. Larson |
| | Executive Producer | Glen A. Larson |
| | Associate Producer | Winrich Kolbe |
| | Creator | Lou Shaw |
| | Executive Story Consultant | Peter J. Thompson |
Related News
Germany: Muslim migrant screaming "Allahu akbar" kicks 76-year-old man to death, is "mentally ill," won't be tried
Jihad Watch (Freerepublic.com)
Here is still more of the general European tendency to ascribe all Islamic jihad activity to mental illness. But no European authorities have any cure. "The death of pensioner Detlef in Offenburg: a murder based on Islamic motives," translated from "Der Tod v…
Article preview:
Skip to comments. Germany: Muslim migrant screaming Allahu akbar kicks 76-year-old man to death, is mentally ill, wont be triedJihad Watch ^ | 4/23/20 | Robert Spencer Posted on 04/25/2020 2:36:25 PM PDT by Impala64ssa Here is still more of the general… [+7822 chars]
TVMaze