Queen of the South is based on the literary page-turner "La Reina Del Sur", the top-selling novel by the internationally acclaimed author Arturo Pérez-Reverte, which also yielded a Telemundo series that became one of the most popular telenovelas of all time for USA's sister network. It tells the powerful story of Teresa Mendoza (Alice Braga). When her drug-dealing boyfriend is unexpectedly murdered in Mexico, Teresa is forced to go on the run and seek refuge in America, where she teams with an unlikely figure from her past to bring down the leader of the very drug trafficking ring that has her on the run. In the process, she learns the tools of the trade and strategically positions herself to become the leader of the Cartel.
Series Overview
Rating
imDb Rating: 7.9 (13,481 Votes)
Metascore: N/A
Plot
Teresa flees Mexico after her drug-runner boyfriend is murdered. Settling in Dallas she looks to become the country's reigning drug smuggler and to avenge her lover's murder.
Details
Rated: TV-14
Released: 23 Jun 2016
Runtime: 42 min
Genre: Action, Crime, Drama, Thriller
Director: N/A
Writer: M.A. Fortin, Joshua John Miller
Actors: Alice Braga, Hemky Madera, Peter Gadiot, Veronica Falcón
Language: English
Country: USA, Mexico, Spain, Malta
Awards: 2 wins & 3 nominations.
Total Seasons: 4
Previous Episode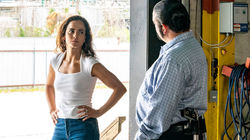 Vienen Por Ti
Episode 4x13; Aug 29, 2019
Teresa must solidify a new business deal to take down an enemy - but an unexpected visitor arrives.
Previous Episodes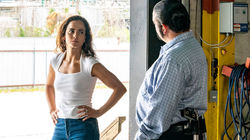 4x13: Vienen Por Ti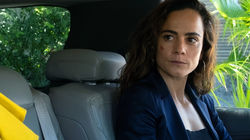 4x12: Diosa de la Guerra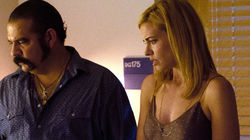 4x11: Mientras Dormías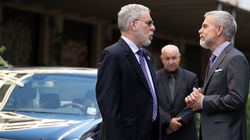 4x10: Lo Que Más Temes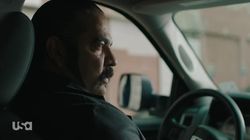 4x9: Los Pecados de los Padres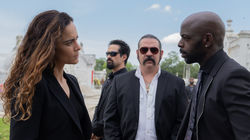 4x8: Secretos y Mentiras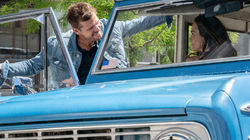 4x7: Amores Perros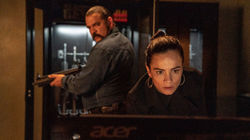 4x6: La Mujer en el Espejo


4x5: Noche de las Chicas

View All Episodes
Cast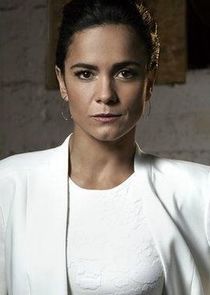 Alice Braga as Teresa Mendoza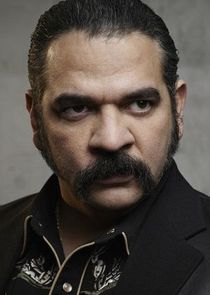 Hemky Madera as Pote Galvez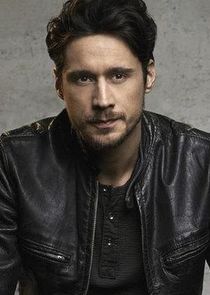 Peter Gadiot as James Valdez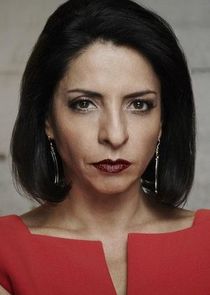 Veronica Falcón as Camila Vargas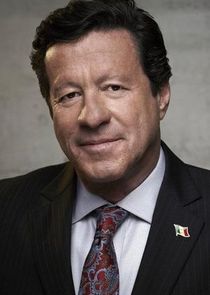 Joaquim de Almeida as Don Epifanio Vargas
Nick Sagar as Detective Alonzo Loya
View Full Cast
Skip to:
Season 1
| Episode No. | No. Overall | Title | Airdate | Runtime | Summary |
| --- | --- | --- | --- | --- | --- |
| 1 | 1 | Piloto | 2016-06-23 | 60 | On the series premiere of QUEEN OF THE SOUTH the Mexican drug cartel comes after Teresa Mendoza with a vengeance and she is forced to run and do whatever it takes to survive. Teresa's fate is sealed in the dangerous narco world forever and she has to prove her worth to Camila. Meanwhile, Epifanio gets closer in his hunt. Back in Mexico, Brenda desperately tries to find Teresa and hide from the cartel. |
| 2 | 2 | Cuarenta Minutos | 2016-06-30 | 60 | Still reeling from the loss of Guero's (Jon Ecker) and her escape to America, Teresa has to fend for herself and avoids being forced into prostitution by proving her worth to Camila. Epifanio's hunt for Teresa leads him to contact Camila. Meanwhile, in Mexico, Brenda, desperately tries to contact Teresa as she and Tony evade Epifanio's hit men. |
| 3 | 3 | Estrategia de Entrada | 2016-07-07 | 60 | Camila sends Teresa on a major drug operation to test her loyalty. When Teresa plays a pivotal role in the pickup, she takes a real step toward being trapped into Camila's dark narco world. Camila enlists Teo, a high-powered lawyer, to help her with first big secretive move into taking over Epifanio's cartel. Meanwhile, Brenda, still on the run, finally makes contact with Teresa, who helps her escape, but not how she expected. |
| 4 | 4 | Lirio de los Valles | 2016-07-14 | 60 | An unexpected and deadly hiccup mars Teresa's first solo drug run, forcing James and Camila to clean up the mess. Teresa soon finds herself in further when one of Epifanio's hitmen, "Batman" (Gerardo Taracena) discovers that she's in Dallas, which also forces Camila to make a risky deal on Teresa's behalf. Meanwhile, Brenda and Tony arrive in Dallas. |
| 5 | 5 | Un Alma. Un Mapa. Dos Futuros. | 2016-07-21 | 60 | Teresa advances her plans after witnessing a horrific incident; and Brenda, who's safely in Dallas, begins assembling a team to help her sell drugs. |
| 6 | 6 | El Engaño Como la Regla | 2016-07-28 | 60 | Camila, who's deep in debt and short on supply, contemplates giving up Teresa; and Brenda's drug enterprise causes problems between her and Tony. |
| 7 | 7 | El Hombre Pájaro | 2016-08-04 | 60 | Camila sends Teresa on a dangerous mission; and Brenda, facing a supply shortage, puts her crew in the line of fire. |
| 8 | 8 | Billete de Magia | 2016-08-11 | 60 | Camila attempts a risky heist; and Teresa is forced to make a life-changing decision while undercover. |
| 9 | 9 | Coge Todo Lo Que Puede Llevar | 2016-08-18 | 60 | Teresa tries to save a witness to the heist; and a confident Camila vows that she's back in business and is done with Epifanio. |
| 10 | 10 | Esta 'Cosa' Que Es Nuestra | 2016-08-25 | 60 | Camila returns to Mexico in order to protect herself; James hunts Teresa; and Teresa faces danger while taking Maria through the tunnel to Mexico. |
| 11 | 11 | Punto Sin Retorno | 2016-09-01 | 60 | Camila's operation goes underground when James finally sets out to kill "The Birdman" (Brent Smiga) in a strategic move to align with the Jimenez Cartel. Fed up, Brenda finds herself caught in the crossfire of an escalating drug cartel war. Meanwhile, Epifanio struggles to keep his campaign moving while dodging public rumors of his link to the drug trade violence. |
| 12 | 12 | Quinientos Mil | 2016-09-08 | 60 | Out of options, Teresa and Brenda find themselves in a desperate situation, playing a dangerous extortion game. Camila sends James on a deadly mission. |
| 13 | 13 | Cicatriz | 2016-09-15 | 60 | Teresa, determined to escape and save Brenda, risks her life to protect the book by any means necessary. Meanwhile, in his campaign for Governor, Epifanio obtains new intel that changes everything. |
Season 2
| Episode No. | No. Overall | Title | Airdate | Runtime | Summary |
| --- | --- | --- | --- | --- | --- |
| 1 | 14 | El Cuerpo de Cristo | 2017-06-08 | 60 | Teresa brokers a deal with an eccentric smuggler; Camila struggles to rebuild her empire; Epifanio takes on a new partner he may not be able to control. |
| 2 | 15 | Dios y el Abogado | 2017-06-15 | 60 | Old enemies and old flames threaten to tear everything apart when Teresa and crew rig a high-stakes narco horse race. |
| 3 | 16 | Un Pacto Con el Diablo | 2017-06-22 | 60 | On a mission to destroy Epifanio's drug smuggling tunnels, Teresa and James come face-to-face with a group of American border vigilantes. |
| 4 | 17 | El Beso de Judas | 2017-06-29 | 60 | Teresa's loyalties are tested when she is ordered to hunt down and kill a DEA mole. |
| 5 | 18 | El Nacimiento de Bolivia | 2017-07-06 | 60 | Teresa, James and Guero travel to Bolivia in search of a new supplier: the mysterious and dangerous narco-cult leader El Santo. |
| 6 | 19 | El Camino de la Muerte | 2017-07-13 | 60 | Captured by narco-cult leader El Santo, Teresa embarks on a spiritual journey with real-world consequences. |
| 7 | 20 | El Precio de Fe | 2017-07-20 | 60 | With the deadline for El Santo's payment looming, Teresa and Camila must find a new distributor—but familiar enemies threaten to derail their plans. |
| 8 | 21 | Sacar Con Sifón El Mar | 2017-07-27 | 60 | Camila sends Teresa and her crew to Chicago to secure a meeting with an elusive drug distributor. |
| 9 | 22 | Sólo el Amor de Una Madre | 2017-08-03 | 60 | An uncharacteristic blunder forces Camila and Teresa to go on the run from hit men, but as they flee, their bond grows deeper. |
| 10 | 23 | Que Manden los Payasos | 2017-08-10 | 60 | When Teresa competes with James for Camila's trust, she begins to question everything; Epifanio plans to leave the cartel world for good. |
| 11 | 24 | La Noche Oscura del Alma | 2017-08-17 | 60 | Teresa goes on the run from Camila, but after a violent showdown with some hired guns, she realizes that the time for running is over. Now it's time for war. |
| 12 | 25 | Todas las Horas Hieren | 2017-08-24 | 60 | Determined to break away from Camila for good, Teresa forges new, uneasy alliances -- and for the first time, she brings the fight to Camila's doorstep. |
| 13 | 26 | La Última Hora Mata | 2017-08-31 | 60 | Destinies and desires collide in a final showdown between Teresa and Camila, forcing them to accept one absolute truth: there can only be one queen. |
Season 3
| Episode No. | No. Overall | Title | Airdate | Runtime | Summary |
| --- | --- | --- | --- | --- | --- |
| 1 | 27 | La Ermitaña | 2018-06-21 | 60 | Hiding from Camila in Malta, Teresa tries to launch a drug empire of her own by striking a deal with a dangerous money launderer. |
| 2 | 28 | El Colgado | 2018-06-28 | 60 | On the run from hitmen in Malta, Teresa is helped by an old friend, whose intentions are anything but clear. |
| 3 | 29 | Reina de Oros | 2018-07-05 | 60 | Teresa puts her life and her empire on the line when she attempts to rescue girls being trafficked by her new European business partner. |
| 4 | 30 | La Fuerza | 2018-07-12 | 60 | Teresa flees Europe and starts fresh in Phoenix, Arizona, where she must deal with a commission of cartel bosses and a corrupt local sheriff. |
| 5 | 31 | El Juicio | 2018-07-19 | 60 | An old enemy lays siege to Teresa's new Phoenix winery, and in defending her business she finds passion with an old friend. |
| 6 | 32 | Los Enamorados | 2018-07-26 | 60 | Teresa tries to escape her captors with the help of an unexpected ally. |
| 7 | 33 | La Reina de Espadas | 2018-08-02 | 60 | Rocked by a deeply personal tragedy, Teresa battles a dangerous sicario and a mutiny within her own ranks. |
| 8 | 34 | El Carro | 2018-08-09 | 60 | In a bold plan to take over all drug distribution in Phoenix, Teresa makes a deal with the devil. |
| 9 | 35 | El Diablo | 2018-08-16 | 60 | To help wipe out her rivals in Phoenix, Teresa gets into bed with an ambitious politician. |
| 10 | 36 | La Muerte | 2018-08-23 | 60 | Returning to Bolivia, Teresa risks her life to prove her loyalty to El Santo. |
| 11 | 37 | Diez de Copas | 2018-08-30 | 60 | Teresa hunts for a mole inside her own operation, and faces a terrible choice. |
| 12 | 38 | Justicia | 2018-09-06 | 60 | Teresa tries to free a friend from his cage and comes face to face with her sworn enemy. |
| 13 | 39 | El Mundo | 2018-09-13 | 60 | Reeling from a surprise attack, Teresa makes a bold move to seize the throne. |
Season 4
| Episode No. | No. Overall | Title | Airdate | Runtime | Summary |
| --- | --- | --- | --- | --- | --- |
| 1 | 40 | Bienvenidos a Nuevo Orleans | 2019-06-06 | 60 | Teresa expands her business and proves herself to a smuggler who offers her a business opportunity. |
| 2 | 41 | Un Asunto de Familia | 2019-06-13 | 60 | Teresa's deal with a smuggler goes sideways when a local kingpin discovers she's smuggling cocaine |
| 3 | 42 | Hospitalidad Sureña | 2019-06-20 | 60 | A corrupt judge wants in on Teresa's deal when he learns about her business. |
| 4 | 43 | La Maldición | 2019-06-27 | 60 | While Javier and Boaz deal with a personal problem, Teresa gets involved in a deadly turf war. |
| 5 | 44 | Noche de las Chicas | 2019-07-04 | 60 | El Gordo introduces Teresa to Russian drug queenpin Oksana in the hopes of forging a partnership. |
| 6 | 45 | La Mujer en el Espejo | 2019-07-11 | 60 | Dealing with the losses of a drug war, Teresa and Dumas finally strike a truce. |
| 7 | 46 | Amores Perros | 2019-07-18 | 60 | On her day off, Teresa is hunted by a sicario from her previous life while on the road. |
| 8 | 47 | Secretos y Mentiras | 2019-07-25 | 60 | An FBI informant threatens Teresa's growing empire while she deals with turmoil within her family. |
| 9 | 48 | Los Pecados de los Padres | 2019-08-01 | 60 | Teresa must choose between leaving New Orleans and compromising her morals. |
| 10 | 49 | Lo Que Más Temes | 2019-08-08 | 60 | Teresa works to ease tensions between her business partners after she discovers that someone is stealing from her. |
| 11 | 50 | Mientras Dormías | 2019-08-15 | 60 | Teresa's closest allies must make difficult decisions without her when she cannot. |
| 12 | 51 | Diosa de la Guerra | 2019-08-22 | 60 | Teresa takes out a group of mercenaries while expanding her empire to an unexpected place. |
| 13 | 52 | Vienen Por Ti | 2019-08-29 | 60 | Teresa must solidify a new business deal to take down an enemy - but an unexpected visitor arrives. |
Series Cast
| | | | |
| --- | --- | --- | --- |
| | Alice Braga | as Teresa Mendoza | |
| | Hemky Madera | as Pote Galvez | |
| | Peter Gadiot | as James Valdez | |
| | Veronica Falcón | as Camila Vargas | |
| | Joaquim de Almeida | as Don Epifanio Vargas | |
| | Nick Sagar | as Detective Alonzo Loya | |
| | Jon-Michael Ecker | as Guero | |
| | Yancey Arias | as Alberto Cortez | |
| | Justina Machado | as Brenda Parra | |
| | David Andrews | as Judge Cecil Lafayette | |
| | Alfonso Herrera | as Javier Gallegos | |
| | Gerardo Taracena | as Cesar "Batman" Guemes | |
Series Crew
| | Position | Name |
| --- | --- | --- |
| | Creator | Scott Rosenbaum |
| | Executive Producer | Dailyn Rodriguez |
| | Executive Producer | Pancho Mansfield |
| | Executive Producer | David T. Friendly |
| | Developer | M.A. Fortin |
| | Executive Producer | M.A. Fortin |
| | Developer | Joshua John Miller |
| | Executive Producer | Joshua John Miller |
| | Executive Producer | Ben Lobato |
| | Based on the Novel Of | Arturo Pérez-Reverte |
Related News
TVMaze