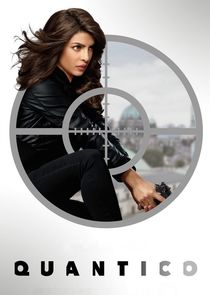 Quantico is about a diverse group of recruits that have arrived at the FBI Quantico Base for training. They are the best, the brightest and the most vetted, so it seems impossible that one of them is suspected of masterminding the biggest attack on New York City since 9/11.
Series Overview
Rating
imDb Rating: 6.7 (55,269 Votes)
Metascore: N/A
Plot
A look at the lives of young FBI recruits training at the Quantico base in Virginia when one of them is suspected of being a sleeper terrorist.
Details
Rated: TV-14
Released: 01 Sep 2015
Runtime: 42 min
Genre: Crime, Drama, Mystery, Thriller
Director: N/A
Writer: Joshua Safran
Actors: Priyanka Chopra, Jake McLaughlin, Johanna Braddy, Aunjanue Ellis
Language: English
Country: USA
Awards: 2 wins & 4 nominations.
Total Seasons: 3
Previous Episode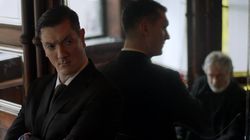 Who Are You?
Episode 3x13; Aug 03, 2018
The team is in Ireland, and when they finally come face-to-face with Conor Devlin, not everyone comes out alive. And Alex makes a life-changing decision about her future.
Previous Episodes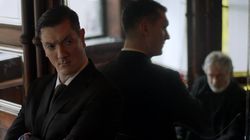 3x13: Who Are You?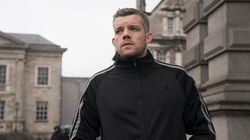 3x12: Ghosts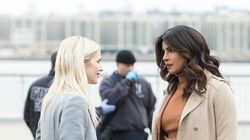 3x11: The Art of War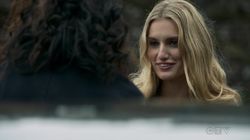 3x10: No Place Is Home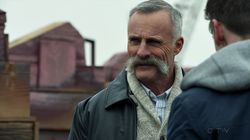 3x9: Fear Feargach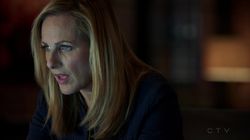 3x8: Deep Cover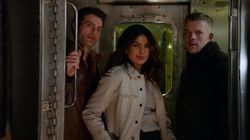 3x7: Bullet Train


3x6: Heaven's Fall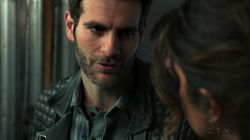 3x5: The Blood of Romeo

View All Episodes
Cast
Priyanka Chopra as Alex Parrish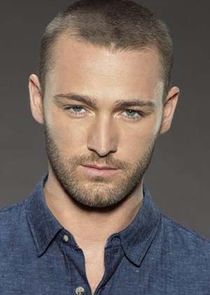 Jake McLaughlin as Ryan Booth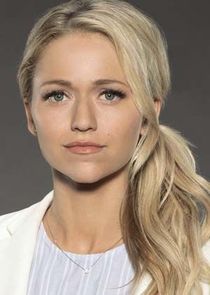 Johanna Braddy as Shelby Wyatt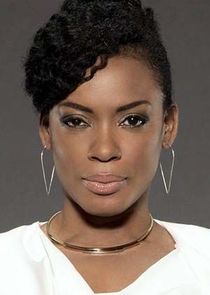 Aunjanue Ellis as Miranda Shaw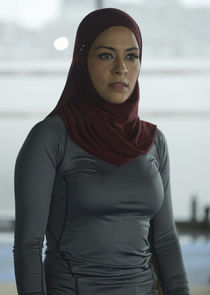 Yasmine Al Massri as Raina Amin
Yasmine Al Massri as Nimah Amin
View Full Cast
Skip to:
Season 1
| Episode No. | No. Overall | Title | Airdate | Runtime | Summary |
| --- | --- | --- | --- | --- | --- |
| 1 | 1 | Run | 2015-09-27 | 60 | A diverse group of recruits has arrived at the FBI Quantico Base for training. They are the best, the brightest and the most vetted, so it seems impossible that one of them is suspected of masterminding the biggest attack on New York City since 9/11. |
| 2 | 2 | America | 2015-10-04 | 60 | Alex is on the run and must outsmart Liam and his team to get into her apartment for anything that could help clear her name. Meanwhile, in a flashback to Quantico training, the NATS are tasked with finding a needle in a haystack while looking for potential threats to national security. |
| 3 | 3 | Cover | 2015-10-11 | 60 | At Quantico, Alex learns of her father's FBI past; and, in the future, Liam asks Alex's mother to take part in a televised press conference geared to getting Alex to turn herself in. In other events, at Quantico, the NATS learn the art of profiling and focus on their classmates' strengths and weaknesses. |
| 4 | 4 | Kill | 2015-10-18 | 60 | At Quantico, the recruits take part in a hostage rescue training exercise that leaves Alex questioning whether she should quit; and, in the future, she finds possible evidence that seems to point to one of her closest classmates. |
| 5 | 5 | Found | 2015-10-25 | 60 | The trainees leave campus for the first time while undergoing their first undercover assignment. With an evening full of unpredictable events, Alex and Ryan find themselves getting close while the recruits' skills are tested. In the future, Alex decides to tell her side of the story and sits down for her first public interview leaving everyone watching to wonder who is really telling the truth. |
| 6 | 6 | God | 2015-11-01 | 60 | The NATs learn surveillance by putting it into practice with Miranda and her troubled son, Charlie. Shelby tries to keep Caleb at a distance, but Raina opens the door to a closer relationship with Simon. In the future, Alex is helped when she tries to hack into an FBI computer. |
| 7 | 7 | Go | 2015-11-08 | 60 | It's midterm exam time at Quantico where the NATS are given an explosive assignment which results in some people going home for good. In the future, Alex continues to try and clear her name, finding Nimah and Raina who provide more questions than answers leaving Alex and the world to wonder, "who can you really trust?" |
| 8 | 8 | Over | 2015-11-15 | 60 | In the future, a hack of the FBI computer system causes confidential information to become public; and Alex realizes that a second bomb is in NYC. In other events, at Quantico, the NATs receive individual assignments that are actually connected. |
| 9 | 9 | Guilty | 2015-11-29 | 60 | At "Quantico," the NATS attend a class with guest speaker Dr. Susan Langdon. Dr. Langdon is a former agent and profiler who tasks the trainees with looking at serial killer cases to find the one victim that doesn't fit the case, but when Simon becomes too good at finding things that don't belong, it's his life that becomes endangered. In the future, Alex is interrogated by a highly sophisticated FBI team while Ryan's life hangs in the balance. |
| 10 | 10 | Quantico | 2015-12-06 | 60 | At Quantico, an emergency disciplinary hearing causes deep secrets to be spilled, while in the future Alex works covertly with her team to find the real bomber before her time runs out. |
| 11 | 11 | Inside | 2015-12-13 | 60 | The terrorists behind the Grand Central Station bombing reveal themselves. In other events, at Quantico, the recruits are given time off for the holidays, but not everyone is in a merry mood when secrets are spilled. |
| 12 | 12 | Alex | 2016-03-06 | 60 | Alex finds herself in the middle of a congressional hearing to testify about the terrorist bombings. Convinced Elias didn't act alone, she is determined to find answers and the truth. While back at Quantico, a new group of NATS join Alex and her classmates, causing tension and competition between the groups of trainees. |
| 13 | 13 | Clear | 2016-03-13 | 60 | This week the NATS learn how to source information from confidential informants, but when they test their skills in the real world, they soon realize being an agent is not as easy as it seems. Meanwhile, in the future, Alex and a fellow agent find themselves in a life or death situation when they are forced to provide classified information that could result in deadly consequences. |
| 14 | 14 | Answer | 2016-03-20 | 60 | At Quantico, the NATS team up for defensive driving lessons while tensions between Liam and Drew explode, resulting in shocking admissions and consequences. In the future, Simon grapples with his new reality in the aftermath of what's transpired. Even though his friends try and help him, it's uncertain he will ever be the same again. |
| 15 | 15 | Turn | 2016-03-27 | 60 | A terror cell tries to infiltrate Quantico, forcing Miranda and Liam to pay a deadly price. While in the future, Alex continues to get instructions from the terrorist - only this time, it's Claire Haas' life that hangs in the balance. |
| 16 | 16 | Clue | 2016-04-03 | 60 | At Quantico, the NATS are given a training exercise that hits too close to home for Shelby. While in the future, Alex finds an unlikely ally in Hannah, as she continues to try and stop the terrorist from striking again. |
| 17 | 17 | Care | 2016-04-10 | 60 | At Quantico, the NATS' current assignment is to learn about human trafficking when Liam and Miranda challenge them to cross the U.S. / Canadian border without passports. Meanwhile, in the future, Simon continues to help Alex try to find the terrorist, but doing so puts his own life in great risk. |
| 18 | 18 | Soon | 2016-04-17 | 60 | At Quantico, the NATs look into each other's background to determine who gets high-level security clearance, and in the process Alex, Shelby and Iris learn some surprising truths about Drew, Will and Caleb. Meanwhile, in the future, Alex contacts Claire Haas in order to find her missing friends and is shocked when she discovers what happened to Caleb. |
| 19 | 19 | Fast | 2016-04-24 | 60 | It's career day at Quantico as the NATS meet representatives from various FBI branches to help them decide their future paths. In the future, Alex continues to search for the terrorist, and in the process, discovers some familiar faces - including one who knows the terrorist's endgame. |
| 20 | 20 | Drive | 2016-05-01 | 60 | With only a few weeks until graduation, the NATS are dispatched to various field offices where Alex and Ryan find themselves working a case together. Meanwhile, in the future, Shelby and Caleb's relationship takes a turn, and Alex doesn't know who to trust when she discovers new information about the man she loves. |
| 21 | 21 | Right | 2016-05-08 | 60 | The NATS are excited that graduation is near as they prepare to leave Quantico and head out into the real world for their new assignments. In the future, Alex learns someone she cared about at Quantico is not who they seemed to be, as she finds herself at the heart of another possible attack. |
| 22 | 22 | Yes | 2016-05-15 | 60 | It's graduation day for the NATS of Quantico, while, in the future, Alex and her team find themselves head-to-head with the terrorist. |
Season 2
| Episode No. | No. Overall | Title | Airdate | Runtime | Summary |
| --- | --- | --- | --- | --- | --- |
| 1 | 23 | KUDOVE | 2016-09-25 | 60 | While investigating the dark world of espionage at a mysterious CIA training facility, Alex becomes caught at the center of a conspiracy that threatens lives across the globe. |
| 2 | 24 | LIPSTICK | 2016-10-02 | 60 | The new CIA recruits begin running counter-surveillance exercises at The Farm while Alex and Ryan navigate their new relationship with each other. In the future, Ryan and Raina try to disrupt the terrorists' plan to blend in with hostages while trust becomes a deadly weapon, as not everyone is who they seem to be. |
| 3 | 25 | STESCALADE | 2016-10-16 | 60 | The new CIA recruits continue training at The Farm; in the future, Alex infiltrates the terrorist group holding everyone hostage, and is shocked to learn not everyone is a stranger. |
| 4 | 26 | KUBARK | 2016-10-23 | 60 | The trainees are put through a training drill that tests their stress levels while Alex tries to gather information and get close to Owen. Meanwhile, in the future, the terrorist organization demands a trade, a move that could possibly end the stand-off. |
| 5 | 27 | KMFORGET | 2016-10-30 | 60 | At the Farm, Harry is still suspicious of Alex and Ryan, and he's determined to learn more about their plan, while Leon is recruited for a special assignment by Owen. Meanwhile, in the future, Alex continues to run from the terrorists but faces her toughest challenge yet when the terrorists corner her. |
| 6 | 28 | AQUILINE | 2016-11-06 | 60 | At the Farm, the trainees learn their next task is to decide on a drone strike, which triggers Alex's memories of Simon's sacrifice. Meanwhile, Shelby and Leon's relationship reaches the next level, and Nimah advises Alex and Ryan not to trust Harry. In the future, Alex questions if she can trust Lydia, leading to combat between the two. |
| 7 | 29 | LCFLUTTER | 2016-11-13 | 60 | At the Farm, Owen teaches the trainees about enhanced interrogation techniques, and turns the tables on his students by putting himself in the hot seat. Meanwhile, Shelby goes undercover. In the future, a new president is sworn in, and Miranda makes a tough choice. |
| 8 | 30 | ODENVY | 2016-11-27 | 60 | At the Farm, Lydia and Owen teach the group about the necessity of lying and cutting off relationships. Perfect timing for Alex, since she is feeling disconnected from Ryan personally and professionally. In the future, Alex and company attempt to destroy the biological weapon. |
| 9 | 31 | CLEOPATRA | 2017-01-23 | 60 | The recruits are schooled in the art of seduction, which Alex sees as a perfect opportunity to get closer to Owen, but will it threatens her relationship with Ryan? And in the future, Alex finally gets the answers she's been looking for about who and what the terrorists are on. |
| 10 | 32 | JMPALM | 2017-01-30 | 60 | At the Farm, Owen teaches the recruits a lesson on the necessity of betrayal, with a mission of getting the Venezuelan Consul Gabriel Carrera to turn on his country. In the future, Alex is forced to team up with Miranda to save the hostages, while President Claire Haas has a plan to end the crisis once and for all. |
| 11 | 33 | ZRTORCH | 2017-02-06 | 60 | Alex tries to convince Owen of the traitor amongst them. The recruits are tasked with getting an asset out of Germany - but their target has a death wish. In the future, the terrorists resort to new means to gain information from the hostages. |
| 12 | 34 | FALLENORACLE | 2017-02-13 | 60 | At the Farm, the recruits break into the NSA on a mission to delete all their personal information, but the rogue group within the CIA has other plans. In the future, the hostages strategize an escape via underground tunnels as a set-up to get the terrorists to reveal themselves. |
| 13 | 35 | EPICSHELTER | 2017-02-20 | 59 | The recruits learn how to burn everything down if they are ever exposed. Meanwhile, a mysterious death leads to an FBI investigation at the Farm. In the future, Alex heads back into the crisis zone and exposes the true traitor within the CIA. |
| 14 | 36 | LNWILT | 2017-03-20 | 60 | In the wake of the G20 hostage crisis, President Claire Haas assembles an illegal and clandestine joint task force, bringing together Alex and her friends from both the FBI and CIA to unmask a global conspiracy. |
| 15 | 37 | MOCKINGBIRD | 2017-03-27 | 60 | While their newly appointed leader gets familiar with the team of CIA and FBI agents, Owen leads an investigation into the strange world of fake news. But hunting down the publishers of a fake story might lead to deadly consequences. |
| 16 | 38 | MKTOPAZ | 2017-04-03 | 60 | When Clay is forced to use his fiancée to carry out an operation, the whole team reexamines their personal connections, or more accurately, the lack thereof. Meanwhile, Alex forges an unexpected bond with an asset at the center of a conspiracy, and Harry struggles to find his place on the task force. |
| 17 | 39 | ODYOKE | 2017-04-10 | 60 | When one of Alex's friends is framed for a domestic terror attack, they turn to her for help. With an upcoming vote in the House for a Muslim registry bill, the task force realizes this attack isn't a coincidence. The Collaborators are actively stirring fear to pass the registry, and our team heads to the Hill to turn the votes. Meanwhile, Alex and Owen track down an assassin. |
| 18 | 40 | KUMONK | 2017-04-17 | 60 | A despondent Clay meets with the President to discuss the future of the task force, but he's interrupted by the arrival of his brother. Meanwhile, Alex leads an operation to expose the collaborators' plans to sink the President's reputation, and she teaches Owen to trust his instincts. |
| 19 | 41 | MHORDER | 2017-04-24 | 60 | With all the collaborators unveiled, the team uses Clay and Maxine's engagement party to entice them into one place. The mission: turn one against the others. But everyone's lives are put at risk when one member of the team makes a surprising decision. |
| 20 | 42 | GLOBALREACH | 2017-05-01 | 60 | Risking it all, Alex works with Owen to infiltrate the Collaborators. When they begin to test her loyalty, Alex realizes she's become a pawn in their plan to take down both the President and the task force. |
| 21 | 43 | RAINBOW | 2017-05-08 | 60 | After an impossible choice is made, a flood of new proposals shine a light on the final stages of the Collaborators' plan. Fractured but not defeated, the task force, with the help of some old friends, work to put the pieces together before the Collaborators can enact an unthinkable terrorist attack. |
| 22 | 44 | RESISTANCE | 2017-05-15 | 60 | In the Season 2 finale, Alex and the team make a last stand against the Collaborators at the Constitutional Convention, where a new amendment to the Constitution threatens every American's freedom. |
Season 3
| Episode No. | No. Overall | Title | Airdate | Runtime | Summary |
| --- | --- | --- | --- | --- | --- |
| 1 | 45 | The Conscience Code | 2018-04-26 | 60 | Ryan and Alex recruit Owen and Harry to help rescue their friend and defeat the villain. To help the cause, Owen brings in former agent Jocelyn Turner, who has her own dark past with The Widow. A whole new future lies ahead for this team when they agree to work together as an elite black-ops task force and the thrilling, heart-stopping adventures continue. |
| 2 | 46 | Fear and Flesh | 2018-05-03 | 60 | In tracking down the origin of a deadly strain of tuberculosis threatening Americans, Agent Ryan Booth must go undercover and infiltrate a white supremacist organization - an assignment that threatens the life of another member of the team. |
| 3 | 47 | Hell's Gate | 2018-05-10 | 60 | The team must protect an ex-CIA agent to take down a cartel kingpin, an assignment that puts all of their lives in danger. |
| 4 | 48 | Spy Games | 2018-05-25 | 60 | Alex and McQuigg are assigned to protect a prince following the assassination of an emir – but the team soon realizes the killer is closer than they think. |
| 5 | 49 | The Blood of Romeo | 2018-06-01 | 60 | When a physics professor at a major U.S. university steals weaponized uranium, the team scrambles to find the professor and the missing uranium before it can be used against an important international summit meeting in New York City. |
| 6 | 50 | Heaven's Fall | 2018-06-15 | 60 | Jocelyn shares her very personal story of hearing loss when she finds herself face-to-face with the adversary responsible for the bomb explosion that changed her life forever. Meanwhile, the team works together to take him down and infiltrates an illegal, underground operation that has deadly consequences when not everyone comes out alive. |
| 7 | 51 | Bullet Train | 2018-06-22 | 60 | The team is tasked with protecting a scientist who has developed a deadly technology that, in the wrong hands, could have devastating consequences to mankind. Meanwhile, Ryan and Shelby stumble on something personal of Alex's that signals a possible change in her personal life. |
| 8 | 52 | Deep Cover | 2018-06-29 | 60 | Alex goes undercover with an American military contractor who is believed to have struck a deadly deal with another country; but in the end, it's Alex's life that's on the line. |
| 9 | 53 | Fear Feargach | 2018-07-06 | 60 | Lives are in danger as the team protects Shelby when she reunites with someone from her past, resulting in deadly consequences. |
| 10 | 54 | No Place Is Home | 2018-07-13 | 60 | When Owen and McQuigg learn heartbreaking news about family members, the team goes on high alert as they quickly learn nowhere is safe. |
| 11 | 55 | The Art of War | 2018-07-20 | 60 | Conor Devlin has plans of his own when he plots revenge and returns to his home country, Ireland; meanwhile, the team unknowingly finds themselves as a pawn in his plans. |
| 12 | 56 | Ghosts | 2018-07-27 | 60 | Conor Devlin continues to seek revenge as someone from Alex's past comes back into her life. |
| 13 | 57 | Who Are You? | 2018-08-03 | 60 | The team is in Ireland, and when they finally come face-to-face with Conor Devlin, not everyone comes out alive. And Alex makes a life-changing decision about her future. |
Series Cast
| | | | |
| --- | --- | --- | --- |
| | Priyanka Chopra | as Alex Parrish | |
| | Jake McLaughlin | as Ryan Booth | |
| | Johanna Braddy | as Shelby Wyatt | |
| | Aunjanue Ellis | as Miranda Shaw | |
| | Yasmine Al Massri | as Raina Amin | |
| | Yasmine Al Massri | as Nimah Amin | |
| | Blair Underwood | as Owen Hall | |
| | Russell Tovey | as Harry Doyle | |
| | Graham Rogers | as Caleb Haas | |
| | Tate Ellington | as Simon Asher | |
| | Josh Hopkins | as Liam O'Connor | |
| | Pearl Thusi | as Dayana Mampasi | |
| | Marlee Matlin | as Jocelyn Turner | |
| | Alan Powell | as Mike McQuigg | |
| | Anabelle Acosta | as Natalie Vasquez | |
Series Crew
| | Position | Name |
| --- | --- | --- |
| | Co-Executive Producer | Julia Cohen |
| | Executive Producer | Jake Coburn |
| | Co-Executive Producer | Cameron Litvack |
| | Co-Producer | Billy Redner |
| | Executive Producer | Mark Gordon |
| | Co-Executive Producer | Dave Kalstein |
| | Executive Producer | Merrill Karpf |
| | Co-Executive Producer | Tom Mularz |
| | Supervising Producer | Michael Brandon Guercio |
| | Executive Producer | Adam Armus |
| | Co-Producer | Gideon Yago |
| | Executive Producer | Michael Seitzman |
| | Executive Producer | Russell Lee Fine |
| | Unit Production Manager | Cecilia Kate Roque |
| | Executive Producer | Robert M. Sertner |
| | Producer | Cole Maliska |
| | Co-Producer | Logan Slakter |
| | Co-Executive Producer | Jordon Nardino |
| | Supervising Producer | Jordon Nardino |
| | Unit Production Manager | Suzanne Geiger |
| | Post-Production Supervisor | Ryan Kavner |
| | Co-Executive Producer | David McWhirter |
| | Producer | Moshe Bardach |
| | Creator | Joshua Safran |
| | Executive Producer | Joshua Safran |
| | Post-Production Supervisor | Angelita Esperanza |
| | Consulting Producer | Jeff Rafner |
| | Executive Producer | Jorge Zamacona |
| | Production Staff | Justin Brenneman |
| | Property Master | Dort Clark |
| | Co-Producer | Beth Schacter |
| | Producer | Beth Schacter |
| | Co-Executive Producer | Stephen Kay |
| | Director Of Photography | Todd McMullen |
| | Production Designer | David Blass |
| | Editor | Allyson C. Johnson, Ace |
| | Music | Joel J. Richard |
| | Unit Production Manager | Adam Brightman |
| | Assistant Director | Richard Rosser |
| | Second Assistant Director | Keegan Sacko |
| | Casting | Eric Dawson |
| | Casting | Carol Kritzer |
| | Casting | Alex Newman |
| | Costume Designer | Samantha Rattner |
| | Makeup Department Head | Stephanie Brooke Barnes |
| | Hair Department Head | Andrea C. Brotherton |
| | Set Decorator | Melinda Sanders |
| | Script Supervisor | Sandy Sands |
| | Lighting Technician | H. Mark Vuille |
| | Key Grip | Jordan Garretson |
| | Camera Operator | George Billinger |
| | Camera Operator | Jeff Crumbley |
| | Sound Mixer | Felipe Borrero |
| | Production Coordinator | Lauren Heath |
| | Production Accountant | Joan Egan-Foglia |
| | Construction Coordinator | Sean Clouser |
| | Transport Coordinator | Cindi Randall |
| | Location Manager | Mac Gordon |
| | Assistant Editor | Vanessa Ruane |
| | Music Supervisor | Jenn Ross |
| | Music Editor | Robert Cotnoir |
| | Music Editor | Cory Milano |
| | Supervising Sound Editor | Victoria Ray Ennis |
| | Re-Recording Mixer | R. Russell Smith |
| | Re-Recording Mixer | Robert Edmondson |
| | Production Staff | Hunter Ellis |
| | Production Staff | Jonathan Carbernaro |
| | Production Staff | John Bonaccorse |
| | Production Staff | Tammy Arnold |
| | Production Staff | Courtney Ward-Thomkins |
| | Producer | Barbara D'Alessandro |
| | Executive Producer | Nicholas Pepper |
| | Casting | Robert J. Ulrich |
| | Producer | G. Mac Brown |
| | Co-Executive Producer | Robert D. Simon |
| | Producer | Robert D. Simon |
| | Editor | Daniel Valverde |
| | Story Editor | Cami Delavigne |
| | Casting | Beth Bowling |
| | Casting | Kim Miscia |
| | Director Of Photography | Anthony Wolberg |
| | Production Designer | Jeremy Conway |
| | First Assistant Director | Stephen X. Apicella |
| | Second Assistant Director | Matt Power |
| | Second Assistant Director | Teddy Gibbons |
| | Casting | Freya Krasnow |
| | Consulting Producer | Christina Davis |
Related News
TVMaze