Soleil Moon-Frye stars as the orphaned little girl with an indomitable spirit, who, with her faithful dog Brandon, brings light and laughter into the life of a grumpy, old photographer played by George Gaynes.
Series Overview
Rating
imDb Rating: 6.5 (4,203 Votes)
Metascore: N/A
Plot
Punky Brewster is a show about a girl named Penelope "Punky" Brewster. She is abandoned with her dog, Brandon, in a supermarket by her mother. She doesn't want to stay in an orphanage, and ...
Details
Rated: TV-G
Released: 16 Sep 1984
Runtime: 30 min
Genre: Family, Comedy
Director: N/A
Writer: David W. Duclon
Actors: Soleil Moon Frye, Sandy, George Gaynes, Cherie Johnson
Language: English
Country: USA
Awards: Nominated for 3 Primetime Emmys. Another 2 wins & 13 nominations.
Total Seasons: 4
Previous Episode
Wedding Bells for Brandon
Episode 4x22; May 27, 1988
Previous Episodes 4x22: Wedding Bells for Brandon 4x21: What's Your Sign? 4x20: The Dilemma 4x19: One Plus Tutor is Three 4x18: Wimped Out 4x17: Vice Versa 4x16: Bad Dog 4x15: No No, We Won't Go 4x14: Ouch

View All Episodes
Cast
Soleil Moon Frye as Penelope "Punky" Brewster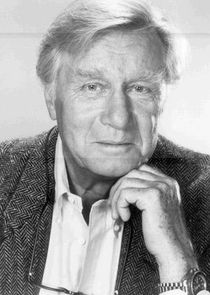 George Gaynes as Henry Warnimont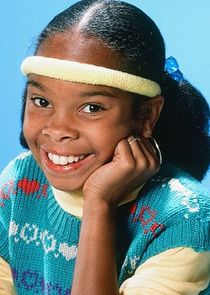 Cherie Johnson as Cherie Johnson
Susie Garrett as Betty Johnson
T.K. Carter as Mike Fulton
View Full Cast
Recent News
NBC Might As Well Have Named It Penis TV
NBCUniversal has officially released the name of its new service, and it is far worse than any variation on "plus" or "TV." Folks, the name is Peacock. Read more...
via NewsAPI
View More Related News
Skip to:
Season 1
| Episode No. | No. Overall | Title | Airdate | Runtime | Summary |
| --- | --- | --- | --- | --- | --- |
| 1 | 1 | Punky Finds a Home (1) | 1984-09-16 | 30 | |
| 2 | 2 | Punky Finds a Home (2) | 1984-09-23 | 30 | |
| 3 | 3 | Punky Finds a Home (3) | 1984-09-30 | 30 | |
| 4 | 4 | Punky Gets Her Own Room / Lost and Found | 1984-10-07 | 30 | |
| 5 | 5 | Walk Pool / Gone Fishin' | 1984-10-14 | 30 | |
| 6 | 6 | Take Me Out to the Ballgame | 1984-10-21 | 30 | |
| 7 | 7 | Parents Night | 1984-10-28 | 30 | |
| 8 | 8 | Go to Sleep / A Visit to the Doctor | 1984-11-04 | 30 | |
| 9 | 9 | Miss Adorable | 1984-11-25 | 30 | |
| 10 | 10 | Dog Dough Afternoon | 1984-12-02 | 30 | |
| 11 | 11 | Bye Bye, My | 1984-12-09 | 30 | |
| 12 | 12 | Yes, Punky, There Is a Santa Claus (1) | 1984-12-16 | 30 | |
| 13 | 13 | Yes, Punky, There Is a Santa Claus (2) | 1984-12-16 | 30 | |
| 14 | 14 | Punky in the Record Business | 1985-01-20 | 30 | |
| 15 | 15 | Henry Falls in Love (1) | 1985-01-27 | 30 | |
| 16 | 16 | Henry Falls in Love (2) | 1985-02-03 | 30 | |
| 17 | 17 | My Aged Valentine | 1985-02-10 | 30 | |
| 18 | 18 | I Love You, Brandon | 1985-02-17 | 30 | |
| 19 | 19 | Punky Brewster's Workout | 1985-02-24 | 30 | |
| 20 | 20 | Gals and Dolls | 1985-03-03 | 30 | |
| 21 | 21 | Fenster Hall (1) | 1985-03-31 | 30 | |
| 22 | 22 | Fenster Hall (2) | 1985-03-31 | 30 | |
Season 2
| Episode No. | No. Overall | Title | Airdate | Runtime | Summary |
| --- | --- | --- | --- | --- | --- |
| 1 | 23 | The K.O. Kid | 1985-09-15 | 30 | |
| 2 | 24 | Punky's Treehouse | 1985-09-22 | 30 | |
| 3 | 25 | Cheaters Never Win | 1985-09-29 | 30 | |
| 4 | 26 | Baby Buddies, Inc | 1985-10-06 | 30 | |
| 5 | 27 | Tap Your Troubles Away | 1985-10-13 | 30 | |
| 6 | 28 | The Perils of Punky (1) | 1985-10-20 | 30 | |
| 7 | 29 | The Perils of Punky (2) | 1985-10-20 | 30 | |
| 8 | 30 | Just Say No | 1985-10-27 | 30 | |
| 9 | 31 | The Search | 1985-11-10 | 30 | |
| 10 | 32 | Love Thy Neighbor | 1985-11-17 | 30 | |
| 11 | 33 | The Gift | 1985-11-24 | 30 | |
| 12 | 34 | Milk Does a Body Good | 1985-12-01 | 30 | |
| 13 | 35 | Christmas Shoplifting | 1985-12-15 | 30 | |
| 14 | 36 | Urban Fear | 1986-01-05 | 30 | |
| 15 | 37 | Girls Will Be Boys | 1986-01-12 | 30 | |
| 16 | 38 | Cherie Lifesaver | 1986-01-19 | 30 | |
| 17 | 39 | Changes (1) | 1986-02-02 | 30 | |
| 18 | 40 | Changes (2) | 1986-02-09 | 30 | |
| 19 | 41 | Changes (3) | 1986-02-16 | 30 | |
| 20 | 42 | Changes (4) | 1986-02-23 | 30 | |
| 21 | 43 | Changes (5) | 1986-03-02 | 30 | |
| 22 | 44 | Accidents Happen | 1986-03-09 | 30 | |
Season 3
| Episode No. | No. Overall | Title | Airdate | Runtime | Summary |
| --- | --- | --- | --- | --- | --- |
| 1 | 45 | Reading, Writing, and Rock & Roll | 1987-10-30 | 30 | |
| 2 | 46 | Punky's Big Story | 1987-11-02 | 30 | |
| 3 | 47 | Tons of Fun | 1987-11-03 | 30 | |
| 4 | 48 | Divorce Anderson Style | 1987-11-04 | 30 | |
| 5 | 49 | Beer & Buffalos Don't Mix | 1987-11-05 | 30 | |
| 6 | 50 | Hands Across the Halls | 1987-11-06 | 30 | |
| 7 | 51 | Open Door, Broken Heart (1) | 1987-12-08 | 30 | |
| 8 | 52 | Open Door, Broken Heart (2) | 1987-12-09 | 30 | |
| 9 | 53 | Best Friends | 1987-11-10 | 30 | |
| 10 | 54 | It's a Dog's Life | 1987-11-11 | 30 | |
| 11 | 55 | The Metamorphosis | 1987-11-12 | 30 | |
| 12 | 56 | Fighting City Hall | 1987-11-13 | 30 | |
| 13 | 57 | The Matchmaker | 1987-11-13 | 30 | |
| 14 | 58 | My Fair Punky | 1987-11-16 | 30 | |
| 15 | 59 | The Anniversary | 1987-11-17 | 30 | |
| 16 | 60 | Tangled Web | 1987-11-20 | 30 | |
| 17 | 61 | Punky's Porker | 1987-11-25 | 30 | |
| 18 | 62 | This Spud's for You | 1987-12-01 | 30 | |
| 19 | 63 | So Long, Studio | 1987-12-02 | 30 | |
| 20 | 64 | Help Wanted | 1987-12-03 | 30 | |
| 21 | 65 | Remember When | 1987-12-04 | 30 | |
| 22 | 66 | Unhooking Henry | 1987-12-07 | 30 | |
Season 4
| Episode No. | No. Overall | Title | Airdate | Runtime | Summary |
| --- | --- | --- | --- | --- | --- |
| 1 | 67 | The Nun's Story | 1988-04-27 | 30 | |
| 2 | 68 | Crushed | 1988-04-28 | 30 | |
| 3 | 69 | Going to Camp | 1988-04-29 | 30 | |
| 4 | 70 | Poor Margaux | 1988-05-02 | 30 | |
| 5 | 71 | Brandon's Commercial | 1988-05-03 | 30 | |
| 6 | 72 | Passed Away at Punky's Place | 1988-05-04 | 30 | |
| 7 | 73 | Christmas Hero | 1988-05-05 | 30 | |
| 8 | 74 | Cosmetic Scam | 1988-05-06 | 30 | |
| 9 | 75 | See You in Court | 1988-05-09 | 30 | |
| 10 | 76 | Radio Daze | 1988-05-10 | 30 | |
| 11 | 77 | Aunt Larnese Is Coming to Town | 1988-05-11 | 30 | |
| 12 | 78 | Dear Diary | 1988-05-12 | 30 | |
| 13 | 79 | The Reading Game | 1988-05-13 | 30 | |
| 14 | 80 | Ouch | 1988-05-16 | 30 | |
| 15 | 81 | No No, We Won't Go | 1988-05-17 | 30 | |
| 16 | 82 | Bad Dog | 1988-05-18 | 30 | |
| 17 | 83 | Vice Versa | 1988-05-19 | 30 | |
| 18 | 84 | Wimped Out | 1988-05-23 | 30 | |
| 19 | 85 | One Plus Tutor is Three | 1988-05-24 | 30 | |
| 20 | 86 | The Dilemma | 1988-05-25 | 30 | |
| 21 | 87 | What's Your Sign? | 1988-05-26 | 30 | |
| 22 | 88 | Wedding Bells for Brandon | 1988-05-27 | 30 | |
Series Cast
| | | | |
| --- | --- | --- | --- |
| | Soleil Moon Frye | as Penelope "Punky" Brewster | |
| | George Gaynes | as Henry Warnimont | |
| | Cherie Johnson | as Cherie Johnson | |
| | Susie Garrett | as Betty Johnson | |
| | T.K. Carter | as Mike Fulton | |
Series Crew
| | Position | Name |
| --- | --- | --- |
| | Creator | David W. Duclon |
| | Executive Producer | David W. Duclon |
| | Supervising Producer | Gary Menteer |
Related News
TVMaze