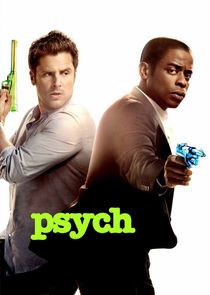 Psych is a quick-witted comedy starring James Roday as young police consultant Shawn Spencer, who solves crimes with powers of observation so acute that Santa Barbara PD detectives think he's psychic. Psych also stars Dule Hill as Shawn's best friend and reluctant sidekick, Gus, and Corbin Bernsen as Shawn's disapproving father, Henry, who ironically was the one who honed his son's "observation" skills as a child.
Series Overview
Rating
imDb Rating: 8.3 (80,640 Votes)
Metascore: N/A
Plot
A novice sleuth is hired by the Police after he cons them into thinking he has psychic powers which help solve crimes. With the assistance of his reluctant best friend, the duo take on a series of complicated cases.
Details
Rated: TV-PG
Released: 07 Jul 2006
Runtime: 44 min
Genre: Comedy, Crime, Mystery
Director: N/A
Writer: Steve Franks
Actors: James Roday, Dulé Hill, Timothy Omundson, Maggie Lawson
Language: English
Country: USA
Awards: Nominated for 1 Primetime Emmy. Another 5 wins & 30 nominations.
Total Seasons: 8
Previous Episode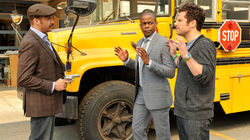 The Break Up
Episode 8x10; Mar 26, 2014
Shawn and Gus assist Lassiter and Betsy Brannigan, with the help of Henry and Woody, in solving the murder of real estate executive, Warren Dern. Meanwhile, Shawn has decided to move to San Francisco to be with Juliet, but is struggling to find a way to break the news to Gus.
Previous Episodes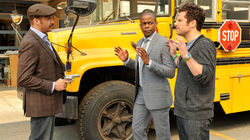 8x10: The Break Up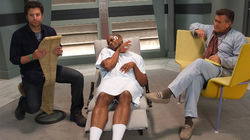 8x9: A Nightmare on State Street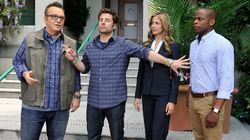 8x8: A Touch of Sweevil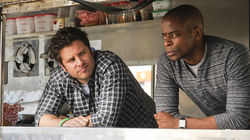 8x7: Shawn and Gus Truck Things Up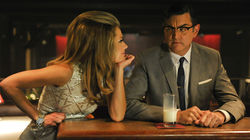 8x6: 1967: A Psych Odyssey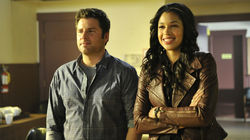 8x5: Cog Blocked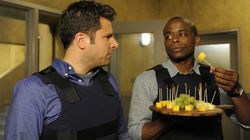 8x4: Someone's Got a Woody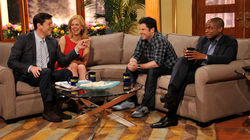 8x3: Remake A.K.A. Cloudy... With a Chance of Improvement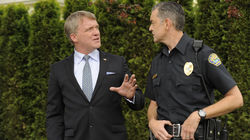 8x2: S.E.I.Z.E. the Day

View All Episodes
Cast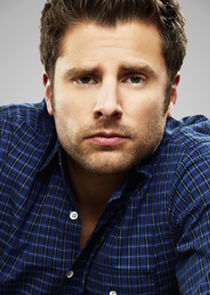 James Roday as Shawn Spencer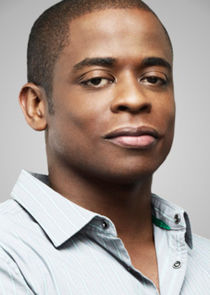 Dulé Hill as Burton "Gus" Guster
Timothy Omundson as Carlton Lassiter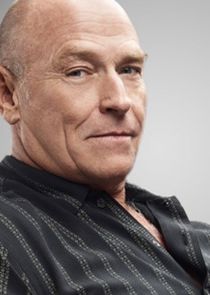 Corbin Bernsen as Henry Spencer
Maggie Lawson as Juliet O'Hara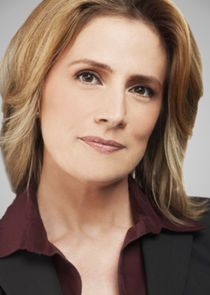 Kirsten Nelson as Karen Vick
View Full Cast
Recent News
Rock and rollers' baby and kid pics
The Facebook group Rock and Blues Club has a fun photo album of rock n' roll icons when they were youngins. See baby Brian May clutching a teddy bear, Neil Young looking like Huckleberry Finn, and Charlie Watts and Ron Wood looking like... Charlie Watts and …
via NewsAPI
View More Related News
Skip to:
Season 1
| Episode No. | No. Overall | Title | Airdate | Runtime | Summary |
| --- | --- | --- | --- | --- | --- |
| 1 | 1 | Pilot | 2006-07-07 | 60 | Shawn Spencer is always moving on to the next fun thing and has never held a job for more than six months. He also has an incredible eye for detail and a near photographic memory, a skill drilled into him since he was young by his overbearing cop father. It's this ability that enables him to solve crimes just by watching the stories on the news. But as he goes in to pick up his reward check for one such helpful tip, he's hauled into questioning by Detective Lassiter for being in on the crime. No one could have that kind of information and not be on the inside. Backed into a corner, accused of being a partner in the crime, Shawn talks his way out of incarceration by claiming he got the information psychically. Since there's no way to disprove his claim, the police have to let him go. |
| 2 | 2 | Spellingg Bee | 2006-07-14 | 60 | Gus is a closet fan of spelling bees. He knows everything there is to know, from the major players to the winning words each year. When Shawn catches him watching the Regional Spelling Bee that he Tivo'd earlier, they see that this year's favorite, Brendan Vu, collapsed while spelling a word. Shawn doesn't think it was an accident. He notices something is wrong with Brendan's inhaler. They get a call from Interim Chief Vick to come down and investigate. This is Gus' dream come true. |
| 3 | 3 | Speak Now or Forever Hold Your Piece | 2006-07-21 | 60 | Attorney General Maxwell's son Dylan is getting married. Only problem, the engagement ring, a family heirloom worth $5 million, has been stolen from the safe at the hotel where the wedding is to take place. Shawn, at the police station on another case, sneaks into the interview room where Dylan and his fiancé Bethany are waiting, along with Dylan's sister, and Bethany's maid of honor, Lacey. In the minute he has before Lassiter comes in and catches him, he's able to get all the information on the case -- along with an invitation to the wedding that weekend. |
| 4 | 4 | Woman Seeking Dead Husband: Smokers Okay, No Pets | 2006-07-28 | 60 | Raylene Wilcroft, the widow of notorious bank robber David Wilcroft, is brought into the police station by Lassiter and Juliet to warn her that her husband's partners are being paroled. Since the money was never found, the police figure the convicts will come after Raylene for the cash, but she insists that her husband was the only one who knew where it was hidden, and he died in a car accident before he could divulge its location. Luckily for Raylene, Shawn and Gus happen to be at the station, and, overhearing that she is a psychic enthusiast, introduce themselves to her. |
| 5 | 5 | 9 Lives | 2006-08-04 | 60 | Shawn and Gus crash a crime scene of an apparent suicide. One of several in the last few months. This one was an overdose of pills, or so it seems. While in the apartment, though, Shawn notices a few things that might point more toward murder. When no one believes his psychic vision of foul play, he insists he's not leaving until he talks to the witness - the victim's cat. |
| 6 | 6 | Weekend Warriors | 2006-08-11 | 60 | Head Detective Lassiter is in charge of the annual Civil War reenactment. Shawn knows watching the meltdowns at the rehearsals is more fun than the actual show, and so he and Gus, a history buff, show up to watch. This year they are reenacting the Battle of Piper's Cove, in which a nurse, played by Sally Reynolds, kills Confederate Captain Quantrill, played by Nelson Poe. Sally ends up missing her cue, so Lassiter stops rehearsal only to find Nelson dead for real. |
| 7 | 7 | Who Ya Gonna Call? | 2006-08-18 | 60 | Dr. Blinn, a Santa Barbara psychiatrist, has been murdered in his office. Shawn and Gus show up at the crime scene and are promptly removed by Lassiter, but not before Shawn gets a quick look around - blunt force trauma to the head, the weapon and a chewed toothpick next to the body. |
| 8 | 8 | Shawn vs. the Red Phantom | 2006-08-25 | 60 | Interim Chief Vick and Detective Lassiter are out of town on their way to a seminar on non-lethal weaponry, which leaves only Juliet to deal with a mother who comes to the station claiming her son, Malone Breyfogle, is missing. However, since her son is 18, the police can't get involved for 48 hours. Juliet believes something has happened to him, and so she enlists Shawn's help to investigate immediately. |
| 9 | 9 | Forget Me Not | 2007-01-19 | 60 | Henry's old boss, Captain Connors, and his daughter Trish come to the Psych Agency for help. Connors, who is suffering from early onset Alzheimer's, thinks he's solved a murder but he can't remember who's been killed or who the killer is. The police don't believe him so he asks Shawn to psychically look into his head for the answers. Since Connors was always great to him as a kid, Shawn agrees to take the case. |
| 10 | 10 | From the Earth to Starbucks | 2007-01-26 | 60 | Shawn's powers of observation work against him when he cannot help but reconcile his gorgeous Friday night date with her ex-boyfriend after solving the mystery of his series of white lies. Now alone in a bar, he spots Lassiter at a table, drinking heavily, marking a sad anniversary. Lassiter invites Shawn over and proceeds to pour his heart out, confessing that Shawn's skills astound him. While he doesn't believe he's psychic, Shawn somehow guarantees an arrest, whereas Lassiter, who used to be a great cop, now can't even solve the murder of a local astronomer. Everyone thinks Bryant Vallery died of natural causes, but the guy was relatively young and lived a healthy lifestyle. Lassiter tells Shawn that he knows there's more to it but can't prove it - then proceeds to pass out. |
| 11 | 11 | He Loves Me, He Loves Me Not, He Loves Me, Oops, He's Dead | 2007-02-02 | 60 | Vick wants Lassiter to take a case that he really doesn't want to. He looks up and sees Shawn and Gus putting on a psychic show for the other officers and gets an idea. He calls them over and says he's got a case for them. He hands Shawn the case file and tells him the victim is waiting to give a statement. As they walk into the interrogation room, they find a fully unclothed man, Fred Turk. With Lassiter happily watching through the one-way glass, Shawn and Gus proceed to give a very uncomfortable interview in which Turk claims he was abducted by aliens. As Turk tells them he woke up naked in a field with a headache, Shawn spots a faded ink mark on the guy's hand and chafe marks on the back of his heels. |
| 12 | 12 | Cloudy... With a Chance of Murder | 2007-02-09 | 60 | Shawn's motorcycle has been impounded, so he and Gus go down to the courthouse to pay the ticket and free the bike. While there, Shawn notices a sweet woman picking up a piece of trash in the hallway. Back at the Psych office, Shawn sees the same woman, Sandra Panitch, on TV. It turns out, she's on trial for the brutal murder of a favorite local TV weatherman, Jackson Hale. She is accused of having sex with him at the studio, then bludgeoning him over the head. But from what Shawn saw of her earlier, he's immediately convinced of her innocence. And from what he sees on TV now, he knows her bumbling, insecure lawyer, Adam Hornstock, needs their help to win the case. |
| 13 | 13 | Game, Set... Muuurder? | 2007-02-16 | 60 | Shawn comes to the police station, bored, looking for a case. Gus is out of town at a retreat with his company. While at the station, Shawn sees a man, Leonard Sirtis, talking to Chief Vick. His daughter, Deanna, a highly ranked local tennis player, is missing. The prime suspect is a former stalker of hers, Felix Alvarez. Vick relents to let Shawn to locate Deanna psychically while the cops follow conventional leads. |
| 14 | 14 | Poker? I Barely Know Her | 2007-02-23 | 60 | Shawn and Gus are hanging out in the Psych office when Henry pays a visit. He criticizes everything about the place until Shawn stops him. They are waiting for an appointment. Henry says he is their appointment. A friend of his, Bill Peterson, called him and said he thinks his son Brandon is mixed up in something bad. He doesn't want to call the police and Henry inadvertently made him think Shawn could help. Henry leaves just as Peterson arrives. He tells them that Brandon used to work for him but he fired him in an attempt at tough love. He's been evicted from his apartment, had his cell phone turned off and forged a check of Peterson's for thirty thousand dollars. Now's he's missing. Shawn and Gus, deliberately against Henry's wishes, say they can help. |
| 15 | 15 | Scary Sherry: Bianca's Toast | 2007-03-02 | 60 | On Halloween night in 1985, Shawn and Gus witness a troubled girl throw herself from her window at the Wispy Sunny Pines mental institution. From that moment on, "Scary Sherry" has haunted the halls of the now abandoned facility where we find a girl, Doreen Harthan, being chased by what appears to be her ghost through the halls of Wispy Sunny Pines, falling through the same window to her death below. |
Season 2
| Episode No. | No. Overall | Title | Airdate | Runtime | Summary |
| --- | --- | --- | --- | --- | --- |
| 1 | 16 | American Duos | 2007-07-13 | 60 | American Duos, Gus' favorite reality show, has come to Santa Barbara. Even better, its cantankerous host, Nigel St. Nigel has not only been receiving death threats and has already survived a couple of attempts on his life. He needs protection and does not trust the police. He needs someone who can anticipate his stalker's next move, yet can blend in and not attract attention. Shawn already has the perfect idea. He and Gus will become contestants on American Duos. |
| 2 | 17 | Sixty Five Million Years Off | 2007-07-20 | 60 | Detective Lassiter is on a roll. He's closed nine cases in a row and since he's been on such a hot streak, the department hasn't had to call for outside help, leaving Shawn feeling very unneeded. When a dead body is found on the beach, Lassiter invites Shawn along to show him how it's done. At the crime scene, there is little to go on except puncture wounds on the body. Desperate to get on the case, Shawn looks at the marks and claims he knows who is responsible - a Tyrannosaurus Rex. |
| 3 | 18 | Psy vs. Psy | 2007-07-27 | 60 | Shawn and Gus get called in for an important meeting in Chief Vick's office but when they get there they are surprised to find Special Agent Lars Ewing of the Treasury Department, who is in town on a counterfeiting case and has brought along his partner, Lindsay Leikin, a psychic who not only has had great success on this case already but is determined to prove Shawn a fake. |
| 4 | 19 | Zero to Murder in Sixty Seconds | 2007-08-03 | 60 | A case involving a chop shop owner has Shawn having second thoughts, triggering an unexpected first for the would-be detective. |
| 5 | 20 | And Down the Stretch Comes Murder | 2007-08-10 | 60 | Jimmy Nickels, Shawn and Gus' childhood bully, has called and is coming to see them at the Psych office. The guys are scared but determined not to give up their lunch money again, until they open the door to see that Jimmy has not grown an inch since they last saw him, which is one of the reasons he became such a successful jockey. He's come to hire them. He's been losing his races and he doesn't know why. Despite Gus' protests, Shawn agrees to take the case. He has felt guilty ever since he turned Jimmy in for hitting a teacher with a spitball, which led to Jimmy's expulsion. Shawn feels he owes him. |
| 6 | 21 | Meat Is Murder, but Murder Is Also Murder | 2007-08-17 | 60 | Gus' Uncle Burton is in town for a visit, and since Gus has spent all his life trying to live up to his namesake's expectations, he does not correct him when he mistakenly hears that it's Gus who is the psychic detective, for fear of disappointing him yet again. That means that when Uncle Burton tags along on their investigation into the death of Vince Wagner, a prominent restaurant critic, Shawn must help Gus find clues while Gus pretends to be psychic. Shawn looks around and sees leftover containers and evidence of bad cooking. He leads Gus to a "vision," quickly disregarding the wife as a suspect. She was a bad cook, but she was trying to get her husband to eat healthy, not kill him. |
| 7 | 22 | If You're So Smart, Then Why Are You Dead? | 2007-08-24 | 60 | Two teenagers, Shockley and Goddard, come to the Psych office to hire Shawn and Gus for a case. They need help and the police won't take them seriously since they are kids. One of their teachers at the Meitner School for gifted students has killed someone and in two days, he'll kill again. The problem is, they don't know which teacher it is, who he killed or who his next victim will be. When they broke into school late one night to pull a prank, they accidentally hacked into a cell phone call being made from the campus. The only other information they could get is that the killer has a deep voice and a cousin named Muriel. |
| 8 | 23 | Rob-a-Bye Baby | 2007-09-07 | 60 | Interim Chief Vick calls Shawn and Gus down to the station. She has something big and top secret to talk to them about. The guys are excited until she tells them she wants them to find her a new nanny. Her last nanny left, she hasn't slept in weeks and she needs them to psychically screen the candidates for her. |
| 9 | 24 | Bounty Hunters! | 2007-09-14 | 60 | The Santa Barbara police department is on high alert. Dwayne Tancana, arrested for the home invasion robbery turned murder of Isabella Cole, escaped custody on his way to arraignment by head-butting Juliet as they rounded a corner. Now it's a full on manhunt, and to Lassiter's chagrin, the victim's husband has hired bounty hunter Byrd Tatums to ensure his wife's killer is found and brought to justice. Juliet is eager to get out there and correct her mistake, but unfortunately Lassiter has to bench her at the office, ensuring her he'll use every resource to find Tancana. Juliet takes him literally and calls in Shawn and Gus. Lassiter tells them they are only to locate Tancana and call them in. He's too dangerous for them to bring in themselves, he explains, and shows them pictures of Isabella's strangled corpse as proof. |
| 10 | 25 | Gus' Dad May Have Killed an Old Guy | 2007-12-07 | 60 | It's Christmastime and the Gusters have invited Shawn and Henry over for dinner, one of only a handful of such invitations ever extended to the Spencers since Bill and Winnie Guster have always thought of Shawn as a bad influence on their son. After their meal, during which Shawn tries to prove he's actually been a help to Gus over the years, the group goes caroling through the old neighborhood, starting with everyone's most hated neighbor - Old Man Fuller. But when they get up to the house, Shawn knocks on the front door, which swings open to reveal Fuller, hanging from the banister. |
| 11 | 26 | There's Something About Mira | 2008-01-11 | 60 | Shawn and Gus are being followed by the worst P.I. ever. Shawn's actually taken pictures of himself being surveilled over the last few days. Finally they confront their stalker, who lights a cigarette and confesses that he was hired by Gus' wife. Gus admits to a shocked Shawn that he met Mira Gaffney when he was in Mexico on Spring Break in 1997. She was crazy and could get him to do things no one else could, like skydiving and getting married on a drunken binge. Shawn insists on coming with Gus to meet her and Gus agrees, making Shawn promise not to let him get sucked back into Hurricane Mira again. |
| 12 | 27 | The Old and the Restless | 2008-01-18 | 60 | Shawn and Gus have run into a problem on their latest case. They are investigating the disappearance of Oswald Chester in a place that is impossible to sneak into, Glorious Pines, the most exclusive retirement community in Santa Barbara. They convince Henry to go undercover as Talmadge McGulager, who has actually gotten in off the wait list. However, Shawn has already informed the real Talmadge that he cannot move in for three more days giving them time to investigate. Once inside, they hook up with their client, Jervis Kent. Jervis is a security guard with minimal clearance but he did manage to get Talmadge the empty bed in Oswald's room. Oswald disappeared three days ago but the Glorious Pines staff and the police refuse to investigate since Oswald has a history of disappearing then reappearing a few days later. But Jervis, being Oswald's best friend, knows that this time is different. Shawn spots Oswald's wallet next to a rope bracelet on the nightstand. He concludes that Oswald wouldn't voluntarily take off without money and an ID. Gus sees that he's left his blood pressure medication behind as well. Shawn notices evidence that Oswald was training for a marathon and deduces he probably went missing on one of his practice runs. |
| 13 | 28 | Lights, Camera... Homicidio | 2008-01-25 | 60 | The police have called Shawn and Gus down to the television studio. There has been a murder on the set of the telenovela "Explosion Gigantesca de Romance," Gus' favorite soap opera. But when they get to the set, Lassiter says Juliet jumped the gun calling them and the case is open and shut, in fact the whole thing was caught on tape. One of the actors, Jorge Gama-Lobo stabbed the victim during one of the scenes. But Jorge insists someone switched the prop knife for a real one without his knowledge. Shawn looks around and sees a long hair on the murder weapon. He also watches playback of the incident and can see the genuine surprise on Jorge's face. He claims Jorge is innocent. Vick tell him he's not under arrest yet, he's just been temporarily suspended from the show. Gus can't believe it. Jorge's character is in the middle of an important love triangle with the character Corrine. Shawn tells Vick about the hair on the knife that clearly wasn't Jorge's and asks for one day to investigate at the show. She agrees. |
| 14 | 29 | Dis-Lodged | 2008-02-01 | 60 | Henry is sick, Shawn tells Gus. He called to cancel their weekend camping trip in the mountains and Shawn couldn't be more thrilled, until he catches his dad driving through town, the picture of health. Now Shawn has to know why he was ditched, and he and Gus follow Henry to the Monarch Lodge, where they discover Henry is a member. After Shawn perfectly repeats the secret handshake, they enter the lodge to find Henry in a room full of robed lodge members, surrounding a dead body on the floor. The brothers have called Henry in for help, but he insists he's retired both from the force and the lodge and calls the police. Gus, meanwhile, realizes he's in a room full of doctors, and gingerly steps around the body to start networking. Shawn tells Henry that the deceased, Arthur Holmstrom, was murdered, possibly by poison, and no one in the room seems to be upset about his death. Henry's friend Ted Archibald, who called them in, is worried they did something wrong during Arthur's Patriarch ceremony. He had a ceremonial hood on for twenty minutes, and is worried Arthur might have suffocated. Lassiter and Juliet arrive at the scene. It turns out Lassiter has always wanted to be a member but has been blackballed by his soon to be former father-in-law, Irving Parker. Now Lassiter is determined to solve the case quickly to impress Irving and the rest of the lodge members. Meanwhile, Gus has been busy locking down an appointment with Dr. Downs, who has a large practice and is a big purchaser of pharmaceuticals. |
| 15 | 30 | Black and Tan: A Crime of Fashion | 2008-02-08 | 60 | It's Gus' birthday and Shawn gets him the ultimate present. They are both on the VIP list for the fall launch party for Ciao clothing as the modeling team "Black and Tan." Once in, Gus is excited to see his favorite unknown model, Berlinda Desidovicz, and as he goes over to talk to her, Shawn notices one of Ciao's owners, Ciaobella, berate her assistant and throw a green shake onto the ground. Just then, the other owner, Ciaobella's husband Gregor Uwe-Steeb, gets up to give a speech. He starts by saying he did all the designs for the new line, then as he reaches down to adjust the mic stand, he's electrocuted to death. |
| 16 | 31 | Shawn (and Gus) of the Dead | 2008-02-15 | 60 | It's four a.m. and an alarm is going off at the Santa Barbara History Museum. Lassiter and Juliet rush in to find that the mummy from the exhibit that opened yesterday is missing along with Hastings, the night watchman, who it turns out has a criminal record. That, combined with the fact that the mummy, along with everything else in the museum, is of so little monetary value that the board of directors keeps postponing the overhaul of the security system, leads Lassiter to conclude this case isn't worth his time. He's been in the papers lately because he's been trying to prove that the death of wealthy philanthropist William Wyles III was no accident, as was originally thought. He tells Juliet to put out an APB on Hastings' car and goes to leave but Sophie, the assistant curator, insists there's more going on. The alarm was triggered from the inside of the museum and although the security isn't top notch, nowhere on any of the footage does the culprit or the mummy appear. She thinks there's something potentially supernatural going on and she wants the paleosleuth who discovered Zippy the Dinosaur on the case. For once, Lassiter is happy to oblige. So Juliet calls Shawn, who is awake and in the middle taking pictures of a married man having an affair outside a cheesy motel. He finishes that and comes straight down to the museum where he sees fingerprints on the inside of the glass mummy case and footprints leading away from the exit door. There is something weird going on here, he tells them. The mummy got up and walked out. |
Season 3
| Episode No. | No. Overall | Title | Airdate | Runtime | Summary |
| --- | --- | --- | --- | --- | --- |
| 1 | 32 | Ghosts | 2008-07-18 | 60 | Shawn's mother Madeleine is back in town to conduct psych evaluations for the police department, and the way she and Henry easily fell back into old habits has Shawn out of sorts. Unfortunately Gus can't offer moral support because he has his own trouble at work. His supervisor, Ogletree found out Gus has been moonlighting at the Psych agency, which not only is against the rules of the exclusivity contract he has with Central Coast, it also has been eating into company time. Ogletree gives him an ultimatum. He either quits the Psych agency or he's fired. |
| 2 | 33 | Murder?... Anyone?... Anyone?... Bueller? | 2008-07-25 | 60 | Gus is in charge of his and Shawn's high school reunion and he wants the night to go perfectly. He warns Shawn not to mess things up, then instructs him to go find more folding chairs. While Shawn heads to the cafeteria with Abigail, his high school crush, he sees, out the window behind her, someone fall to their death from the roof. But by the time they grab Gus and head outside, there is no sign of a body. Gus and Abigail don't believe anything happened, but Shawn claims the victim was wearing a letterman's jacket and, after they walk away, he spots part of a lapel pin in the grass. |
| 3 | 34 | Daredevils! | 2008-08-01 | 60 | When Shawn and Gus get tickets to a daredevil show as payment for a job, Shawn notices that Dutch "The Clutch" Jenkins' fuel line has been cut just as his motorcycle flies through a ring of fire. Luckily Dutch survives the stunt, and Shawn, convinced someone tried to kill him, thinks the culprit will try again. He and Gus head backstage, where they express their fears to Louis, Dutch's son, who tells them something similar happened on his father's last two stunts. He'd love to hire a psychic detective to get to the bottom of things but money is tight for the family right now. After Shawn offers their services in exchange for an autograph, Louis tells them that Dutch is a skeptic who keeps his inner circle locked down tight, but he has an idea how to get around that. |
| 4 | 35 | The Greatest Adventure in the History of Basic Cable | 2008-08-08 | 60 | Shawn, Gus and Henry return from a night at the movies to find that Henry's younger brother Jack is back in town and has broken into the house. Shawn finds him crouched by the coffee table in the living room. The guys are elated to see him but Henry is less than thrilled. Where they have always been enamored by Jack's wanderlust and fantastic stories of his worldwide adventures, Henry has always known his younger brother to be unreliable and irresponsible. Jack always wants something, and when Henry questions his motives for being back, he confesses that he wants their help to find the French pirate Bouchard's hidden treasure. Henry claims the legend of Bouchard's cache of stolen Spanish gold is just a story and the treasure doesn't exist. But Jack proves him wrong as he pulls out an ancient treasure map he discovered while traveling in Argentina. See, Bouchard, after a battle with the Spanish fleet and the Chumash Indians, made off with the gold then disappeared at sea, only to turn up in Argentina years later. Now Jack, armed with a map and a psychic detective, is positive he can find the treasure, and offers Shawn and Gus a fifty-fifty split. They jump on board. |
| 5 | 36 | Disco Didn't Die. It Was Murdered! | 2008-08-15 | 60 | Chief Vick calls Shawn and Gus down to the station after a handful of old convictions get overturned. They have to reopen the all the investigations and need Shawn's help on one in particular - Eugene Franks, who was caught with explosives meant to bomb police headquarters. It was the biggest case of Henry's career but Vick stresses that he can in no way be involved in the investigation. Henry's no longer on the force and could compromise any new evidence they find. But by the time Shawn and Gus get back to the Psych office, Henry is there waiting for them and wants in. Shawn refuses. As Henry leaves, he stresses that he knows he got the right guy and stopping him saved a lot of lives. |
| 6 | 37 | There Might Be Blood | 2008-08-22 | 60 | After Safety Inspector Butch Hicks falls to his death off an offshore oil rig, Chief Vick enlists Shawn and Gus' help with the case. As she takes them out to the crime scene on the police boat, she tells them they received an anonymous tip that something highly unsafe was happening on the rig and the caller was risking his life to warn them. When Shawn and Gus ask why she didn't enlist help from her detectives or the Coast Guard, she tells them they are working more in an unofficial capacity. Just then, they are pulled over by the Coast Guard, whose commander, Barbara Dunbar, questions Vick's authority over the Hicks case. As they are arguing over jurisdictional lines, Shawn realizes they are sisters. |
| 7 | 38 | Talk Derby to Me | 2008-09-05 | 60 | Vick calls Shawn and Gus in after a group of fast moving and highly organized thieves pull a smash and grab robbery at a department store. It is the third such hit in a month and the cops have no leads. Gus is a little distracted. He's studying for his pharmaceutical rep recertification exam and is annoyed when some green goo from the store ends up on his study guide. As soon as Shawn takes a look at the security tapes, he knows immediately that the perpetrators were women. On the way out of the store, he sees skid marks across the floor and puts it together - the thieves are roller derby athletes. |
| 8 | 39 | Gus Walks into a Bank | 2008-09-12 | 60 | After Gus finds himself held hostage in a bank, Shawn must not only find a way to get inside, but also become the gunman's chief negotiator. |
| 9 | 40 | Christmas Joy | 2008-11-28 | 60 | Eight-year-old Brittany comes into the Psych office in desperate need of help. She wants to hire Shawn and Gus to get Santa out of jail. She saw him being arrested at the mall and they need to get him out by Christmas Eve so he can deliver all the presents. She is so distraught that they agree to look into it as soon as they stop by the Gusters' to see Gus' big sister Joy, who has come home for the holidays. Gus is excited to see her but Shawn's feelings are mixed. He and Joy had a secret one-time fling and he doesn't want history to repeat itself behind his best friend's back. But Joy would love to pick things up where they left off and so jumps at Gus' offer for her to tag along on their Santa investigation. |
| 10 | 41 | Six Feet Under the Sea | 2009-01-09 | 60 | Shawn is annoyed when he learns Gus tricked him into attending a funeral for a sea lion. But Gus protests that Shabby isn't any sea lion. His story of being rescued and rehabilitated is famous, so much so that Randy Labayda of Animal Planet fame, who just released Shabby back into the wild, is giving the eulogy. When Shawn goes up to pay his respects to Shabby's open casket, he notices a strange hole in his flipper and tells Gus he thinks Shabby was murdered. April McCarthur, an official looking woman wearing an aquarium pin, overhears Shawn and promptly asks them both to follow her out of the funeral. Gus is annoyed with Shawn for getting them kicked out, but April tells them she has had similar suspicions regarding the circumstances of Shabby's death. Labayda's cameraman slows as he hears them talking, so April asks if she can meet them somewhere later. |
| 11 | 42 | Lassie Did a Bad, Bad Thing | 2009-01-16 | 60 | There is a thunderstorm in Santa Barbara that has been causing the electricity to flicker on and off, but that doesn't stop Lassiter from making the bust of his career. Five years ago, he arrested Ernesto Chavez, second in command of the Cinco Reyes street gang, but the D.A. couldn't make the charges stick and Chavez disappeared. This time around, they've got enough hard evidence to get a conviction, something that Detective Drimmer and his gang unit has been unable to do. Everyone turns to watch Lassiter bring in Chavez, who glares at McNab as he walks by. Lassiter, then, hands off Chavez to be processed and put in a cell as he is called into Vick's office where the FBI is waiting for him. Lassiter is furious to learn that Chavez cut a deal with the Feds and will be entering a witness relocation program, thus avoiding prosecution. Vick orders an angry Lassiter to retrieve Chavez from his cell and turn him over. He leaves and the lights flicker out once again, only this time a shot is heard in the darkness. The lights come back on and everyone runs down to the holding cells to find Lassiter standing over a dead Chavez with a smoking gun in his hands. |
| 12 | 43 | Earth, Wind and... Wait for It | 2009-01-23 | 60 | Arson Inspector Morgan Conrad has come to the police for help. A building burned down under what she believes is suspicious circumstances but, since the fire superficially appears to be accidental, she is getting no support from her department. Shawn and Gus, who used to want to be firemen when they grew up, volunteer their assistance. Shawn, Gus, Lassiter and Juliet go with Morgan to the scene where they run into her boss, Army Johnson, who tells them that the building had no fire insurance, so there is no motive for arson. Plus, arson is so rare, he hasn't seen a case since way back to his firefighting days. But Morgan counters that one of the fireman on the scene reported smelling something sweet, a sign of an accelerant. As Shawn looks around the scene, he notices that one of the walls lacks insulation. He grabs a pipe and smashes it into the wall, revealing a blackened skeleton hidden inside. Now it's not just arson, it's murder. |
| 13 | 44 | Any Given Friday Night at 10PM, 9PM Central | 2009-01-30 | 60 | Chief Vick calls Shawn and Gus down to the station. Shawn asks if he's finally getting an official cop badge but instead he is told that a severed foot was found by hikers on a trail near Lake Cachuma. The foot was in plain sight, so the cops believe it was meant to be found. They may have a murder on their hands and they need Shawn to psychically figure out to whom the foot belongs. From scars and other identifiers, Shawn and Gus deduce that the foot belongs to Vlad Alexavic, the pro-kicker for the Thunderbirds. He always kicks without a shoe and hasn't been at training camp, supposedly because he is holding out. Shawn and Gus show up at training camp and meet Lassiter and Juliet there. They talk to the coach, Sammy Winslow, a retired quarterback and childhood hero of Shawn's. Sammy is shocked to hear about Vlad and grants them access to the team. Lassiter and Juliet interview the players. One of them, Matt Tompkins, tells them he heard Vlad owed bookies and recently lost even more money after failing to open a nightclub with one of his Russian cousins. Meanwhile, Shawn and Gus find Vlad's cell phone in his locker and see that he received a threatening text message. Lassiter thinks it all points to the Russian mob but Shawn worries the evidence was too easy to find. As the cops get a proper search warrant for Vlad's belongings, Shawn and Gus talk Sammy into letting them investigate undercover with the team. |
| 14 | 45 | Truer Lies | 2009-02-06 | 60 | Shawn and Gus are at the police station when the cops bring in Ryan Bainsworth for murder. Ryan's hands are covered in blood but he insists he's innocent. Juliet tells them they've arrested Lyin' Ryan, a notorious compulsive liar who has called in countless tips only to lead the cops on wild goose chases. It looks like this time Ryan actually committed a crime himself. Shawn and Gus follow Juliet to the observation room, where they listen to Lassiter questioning Ryan on the murder of his super in his apartment. Ryan claims that he asked his super to fix his disposal after clogging it with cinnamon sticks and lemon wedges from a marinade and to check the pipes because the polarity is off and the water drains counterclockwise. When he got home he found his super bloody on the floor and tried to revive him. He insists the real culprits are actually two hired assassins. He tells Lassiter that the night before, he was in a restaurant eating special twice-fried fries, when a car crashed through a window across the street. As he turned to look, he overheard a guy with curly q's on his face talking to his companion about killing someone with his belt buckle. Obviously, the assassins realized he overheard them, came to kill him and got his super instead. When Lassiter, who isn't buying any of this, asks how they would know how to find him, Ryan admits he put up flyers around the neighborhood in an attempt to find them and stop them. The cops are incredulous but Ryan is desperate, saying that if they don't believe him someone else is going to die. Fortunately, Shawn sees that this time Lyin' Ryan is telling the truth. |
| 15 | 46 | Tuesday the 17th | 2009-02-13 | 60 | One of Shawn and Gus' old camp buddies, Jason Cunningham, comes to them for help. He bought Camp Tikihama and is planning to reopen it, but one of his counselors has gone missing. Shawn, who was less friendly with Jason than Gus was, suggests he contact the authorities. But Jason explains that he's not positive anything has actually happened to her. Annie is mostly a loner who often goes off on her own. And involving the authorities would invite possibly unnecessary negative press that might kill the camp before it's even open. |
| 16 | 47 | An Evening with Mr. Yang | 2009-02-20 | 60 | Shawn and Gus are at a restaurant having lunch, or more like breakfast in Shawn's case, who is eating cereal in an attempt to break the "Breakfast Served Until" barriers. As Shawn launches into his usual flirting routine with the waitress, Gus calls him on never taking relationships seriously. So Shawn, in an effort to prove him wrong, calls Abigail Lytar, his high school crush he reconnected with at his reunion, and asks her on a proper date. The guys are then summoned down to the police station. The Yin Yang Killer, a serial killer who was active when Henry was a cop then went silent, is back and wants to toy with the department again, this time singling out Shawn as his primary playmate. |
Season 4
| Episode No. | No. Overall | Title | Airdate | Runtime | Summary |
| --- | --- | --- | --- | --- | --- |
| 1 | 48 | Extradition: British Columbia | 2009-08-07 | 60 | Shawn and Gus are on the slopes on their ski vacation in Whistler, British Columbia when Shawn spots wanted international art thief Pierre Despereaux. Despereaux is so good, he's never left enough evidence behind to be formally accused and so promptly gives Shawn and Gus the slip. Shawn goes to the Mounties for help, who need very little convincing of his psychic abilities. Deputy Commissioner Dykstra calls Lassiter to ask for Despereaux's files to be sent up, and Lassiter insists on being part of the investigation. Lassiter and Juliet arrive in Canada just in time to meet Shawn and Gus at Despereaux's latest crime scene. The thief has stolen an antique necklace worth several million dollars. |
| 2 | 49 | He Dead | 2009-08-14 | 60 | Chief Vick calls Shawn and Gus to the forest to aid in the search for billionaire Warren Clayton's downed plane. They arrive at the wreckage before the police and find Clayton inside, barely alive. As Gus tries to call for help, Shawn notices a "Wiswall" insignia inside the plane. He also sees that the altimeter reads 118 and spots metal clip with a picture of St. Dwynwen on it. As Clayton starts to fade, he says something about wanting to make amends and be a good father. He manages to cough out the word "Waterloo," then in his last breath asks them to find out who killed him. |
| 3 | 50 | High Noon-ish | 2009-08-21 | 60 | Lassiter needs Shawn and Gus' help. Unexplained things have been happening in a small town outside his jurisdiction. Sheriff Hank is an old friend of his and since Shawn and Gus have a talent for finding something out of nothing, Lassiter enlists their services to uncover the truth about the strange occurrences. Hank explains to them that wooden fence posts around the town have been stolen, someone has poisoned the water and there's a stench in the air that Gus attributes to cat urine. But as Hank shows them around, they realize that Old Sonora is not a real town. It is an Old West tourist attraction. Some of the buildings are just facades and the townspeople are all in character. To illustrate this, Hank proceeds to "kill" Stinky Pete, the town outlaw, like he does every afternoon. Shawn quickly notices grey dust on Pete's shoes as the "body" is dragged away and wonders what they are doing there. Lassiter explains that Old Sonora was originally a historic mining town and that he spent most of his weekends there as a child. He will not let vandals shut the place down. |
| 4 | 51 | The Devil's in the Details... and in the Upstairs Bedroom | 2009-08-28 | 60 | After Agatha, a student at a Catholic college, jumps off the roof of a building, Gus drags Shawn to the school to investigate as a favor to an old teacher, Father Westley. Lassiter and Juliet are already there speaking with Westley and headmaster Father Bard, who explain that Agatha was a model student until three weeks ago when she suddenly started acting irrationally. Lassiter thinks it's murder but Shawn is leaning towards suicide. Father Westley has an alternate theory. He believes she was possessed. Father Westley is roundly dismissed, even by Father Bard, who explains that Westley used to perform exorcisms in the past, something the Church now looks on with skepticism. But Westley is insistent and Gus agrees to take the case, over Shawn's objections. |
| 5 | 52 | Shawn Gets the Yips | 2009-09-11 | 60 | After a police department baseball game, the whole gang goes to a bar to celebrate McNab's birthday. But, as the waiters bring out the cake, Shawn spots a hooded man by the register with a bulge in his jacket. He runs to warn Lassiter who pulls out his weapons just as the hooded man starts to fire. After a barrage of bullets, the man manages to escape. The cops think it was an attempted robbery but Shawn says the man came there specifically to kill one of them. He believes he will try again, but if they can figure out which one of them was the target, it will give them a clue to the man's identity. The crime scene unit finds a piece of the man's hooded sweatshirt and a motel key in the alley behind the bar. It looks like his pocket ripped as he was fleeing the scene. Lassiter and Juliet head to the motel while Shawn and Gus go back to the bar. While there, Shawn remembers the shooter was wearing an expensive watch, which proves he wasn't a junkie thief. Shawn also realizes that he was deliberately standing in the blind spot of the security cameras. The shooter is much smarter than they give him credit for, which means that the key was planted to lure the cops to the motel. |
| 6 | 53 | Bollywood Homicide | 2009-09-18 | 60 | Raj waits in an alley to meet his girlfriend Mina, a dancer in a local Bollywood production, who he has been secretly dating. She sneaks outside on a break from the show, but is nearly killed when a runaway truck narrowly misses her. A distraught Raj goes to the police station, where he confesses to not only hurting Mina, but all of the women he has loved. He claims he's cursed. |
| 7 | 54 | High Top Fade Out | 2009-09-25 | 60 | A man on a bike pedals for his life, being chased by armed assailants. He reaches his apartment building, drops his bike and runs inside. He pulls a digital camcorder from his backpack and is able to email out its contents before the men break in and asphyxiate him. This man, it turns out, is Leonard "Diddle" Callahan, and a college friend of Gus'. Shawn and Gus attend Doddle's funeral, where the minister says Diddle died from a hit and run accident on his bike. There, Shawn discovers, that not only was Gus in a singing group, but he has been estranged from Diddle, Tony and Joon for years and refuses to say why. Shawn also notices a mourner with a scar on his face who seems out of place there. Tony and Joon are able to speak to Shawn alone. They tell him Diddle was way too careful on his bike to die in an accident. They believe he was murdered, and they hire Shawn to find out what happened. |
| 8 | 55 | Let's Get Hairy | 2009-10-09 | 60 | Stewart Gimbley bursts into the Psych office looking for help. He went to the police first but was referred to Shawn and Gus instead. Stewart wants the guys to lock him up and observe him overnight. He gives them a gun with silver bullets for their protection, because Stewart believes he's a werewolf. He thinks he killed a lamb last night and is worried that tonight he'll do worse. He offers them three times their rate, which they readily accept, thinking this will be easy money. They tie Stewart up but then fall asleep themselves, only to wake up to the sound of the window shattering. Stewart is gone and a tuft of grey animal hair dangles from a shard of glass. Later that night we see two hunters brutally attacked in the woods. |
| 9 | 56 | Shawn Takes a Shot in the Dark | 2009-10-16 | 60 | Juliet and Lassiter meet Gus at a vehicle storage yard in the middle of the night. Gus received a message from Shawn telling him that he'd solved the case and to meet him there but Shawn has not shown up and Gus is worried. He should be. Shawn is currently bound and stuffed into the trunk of a moving car. Shawn remembers a lesson Henry taught him as a child, and kicks out the rear light of the vehicle. Through the hole in the trunk, he's able to spot some landmark, and manages to text Gus cryptic descriptions of what he sees. Back at the storage yard, Gus is puzzled by the message. Lassiter finds blood on the ground and they realize Shawn's been shot and kidnapped. Gus calls Henry, who arrives at the scene and insists on helping find his son. So Lassiter and Henry team up to decipher Shawn's text and track him down, while Gus and Juliet retrace the steps of Shawn's latest investigation. |
| 10 | 57 | You Can't Handle This Episode | 2010-01-27 | 60 | Lassiter and Juliet are at the scene of a possible suicide with Gus, Shawn, and Abigail. It appears the victim hung himself, but Shawn sees signs of murder and discovers dog tags stuffed down the dead man's throat. This is not just a murder now, it's a military crime, which poses jurisdictional problems. But Juliet says she knows someone who might be able to help with that, and she calls her brother Ewan, an ex-military man who is now hired out by the government for covert missions. He is in the middle of finishing up a job, but he is able to tell Juliet that swallowing dog tags is a sign of shame. He then tells her he's near Santa Barbara and is coming in for a visit. |
| 11 | 58 | Thrill Seekers & Hell Raisers | 2010-02-03 | 60 | Gus has a secret girlfriend that he has been keeping from Shawn but is finally ready to introduce him to Ruby. Shawn's first impression of her is a good one, but he insists on meeting her friends to vet her further. So he forces Gus to crash what he thinks is a picnic with Ruby and her friends Jessica, Derek, and Stu. But the guys soon learn they have walked into a river-rafting trip instead. Ruby is thrown at first, saying there is not enough room, but then relents and hooks them up with gear. Shawn thinks Ruby might be hiding something, and uses his "psychic" abilities to break the ice with her friends by "divining" Stu is the most experienced of the group. Gus uses a more direct approach and asks how they all met. Ruby says Derek and Stu met at a Wildlife Preservation meeting, which is ironic because Derek was a big game hunter back when he dated Jessica, who is Ruby's work colleague. What binds them all together is their interest in extreme sports. The group then hooks strobe lights to their vests in case they get separated. Shawn and Gus realize they are on a white water trip just before they hit the rapids, and they hold on for dear life. When they come out the other side, they realize Stu is missing. |
| 12 | 59 | A Very Juliet Episode | 2010-02-10 | 60 | Juliet goes to the train station to meet Scott Seaver, her college boyfriend. They had planned to meet there exactly seven years after they said goodbye, but he never shows up. At first dejected, she quickly becomes curious as to why he didn't show. She starts to use police resources to track him down, but Vick puts a stop to that before she can find anything. She sees Gus in the station, and asks for his help - but he must keep Shawn out of it. With everything that's happened between them, it would be weird. Gus agrees and goes back to the Psych office, where Shawn immediately figures out he's doing something behind his back. Gus has to admit he's finding someone for Juliet, but doesn't let him know Scott was Juliet's ex-boyfriend. The next day, an elated Shawn tells Juliet he found her missing person and he's dead. A distraught Juliet runs out of the room, and Gus must admit to Shawn who Scott really is. A guilty Shawn then decides to look deeper into what happened to Scott to give Juliet some answers. |
| 13 | 60 | Death Is in the Air | 2010-02-17 | 60 | Donny Lieberman, a courier for service that caters to biomedical companies, comes to Shawn and Gus for help. He got very drunk the night before and when he woke up this morning, a cooler he was transporting for GenuTech was missing. It contained the deadly Thornburg virus, whose symptoms include headache, weakness, and bleeding from the eyes. He also says he is missing an antique gold watch. At that same time, a blonde woman stumbles around a convenience store, then starts bleeding from the eyes before she falls down dead. Shawn and Gus go to the crime scene, where Shawn psychically reveals that the woman died from the Thornburg virus. Shawn also notices the woman is wearing an antique gold watch. If she took Donny's watch, she probably took the cooler, too. They force Donny to remember that he saw tikis last night, which leads them to the Pali Bar. When they get there, the bartender immediately recognizes Donny, and tells them he left with a hot blonde named Ginger. Shawn figures Donny took her back to his room, and when they get there, Shawn sees clues leading him to conclude Ginger was a prostitute, who targeted Donny in order to rob him. Juliet calls Shawn to tell him he was right about the woman dying of Thornburg. She is at the victim's apartment now, where they discovered ten thousand dollars in cash but no cooler. She also tells Shawn she found a key to a hotel room, which is a few doors down from Donny's room. Shawn figures out that someone hired Ginger to rob Donny, and that person was holed up in the other room. The guys sneak in and find an empty box of latex gloves and a map to Jay's Java Shack. Shawn realizes the mastermind plans to release the virus there. They rush over and meet the cops there, but just before they enter, Shawn sees a broken vile and bars the doors to anyone going in or out. Their only choice now is to contain the outbreak. |
| 14 | 61 | Think Tank | 2010-02-24 | 60 | Shawn is wrapping up a case at a pizza parlor, breaking it down for Vick, Lassiter, and Juliet in front of the suspects and a room full of witnesses, when Henry rushes in and quietly tells Shawn he's got the wrong guy. Shawn realizes Henry is right, and must switch suspects mid-stream. Vick overhears Henry talking to Shawn about how much his son comes to him for advice, but she's not the only one there interested in Shawn. Walter Snowden, a man who runs a private security firm, wants to hire Shawn to be part of a think tank working with billionaire businessman Ashton Bonaventure to prevent his assassination. |
| 15 | 62 | The Head, the Tail, the Whole Damn Episode | 2010-03-03 | 60 | A man is chumming the waters off of a boat at night, when a shark jumps out and latches onto his arm, dragging him into the sea. The next morning, Lassiter and Juliet are at the beach where the body of what appears to be a shark attack victim has washed ashore. Lassiter thinks he sees what might be a knife wound among the shark bites. He sees Shawn and Gus approach, and, determined not to be outdone this time, beats Shawn to the punch, claiming to the press that the victim was murdered. The reporters crucify him, but Shawn is on board with his theory, having spotted the possible knife wound himself. They all go to the coroner, who says he can't identify the victim off of fingerprints since the fingers are still in the shark, along with the victim's wallet. Lassiter says he'll put out a bulletin for anyone who catches a shark so they can at least identify the man, but Shawn still pushes the murder angle. The coroner says he can't rule out a stab wound but the knife used would have been jagged, like a tooth. Now Lassiter is more determined to find the shark in order to ID the victim and start tracking down his killer. |
| 16 | 63 | Mr. Yin Presents... | 2010-03-10 | 60 | A year after the arrest of Mr. Yang, a new killer starts playing games with Shawn and his friends - her partner, Mr. Yin. |
Season 5
| Episode No. | No. Overall | Title | Airdate | Runtime | Summary |
| --- | --- | --- | --- | --- | --- |
| 1 | 64 | Romeo and Juliet and Juliet | 2010-07-14 | 60 | Shawn and Gus find themselves caught between two rival Chinese Triad families as they search for one of the leader's abducted daughter. Meanwhile, Shawn's father Henry joins the police department in charge of the "consultants" - Shawn and Gus. Juliet also deals with the lingering traumatic effects of her kidnapping by Mr. Yin. |
| 2 | 65 | Feet Don't Kill Me Now | 2010-07-21 | 60 | When a woman is found dead with a bottle of pills that are lab trial samples, Lassiter and Gus, who are taking the same tap class, team up to dance their way to catching a murderer. |
| 3 | 66 | Not Even Close... Encounters | 2010-07-28 | 60 | Shawn and Gus get themselves hired onto the case when an unstable lawyer claims his assistant was abducted by aliens. |
| 4 | 67 | Chivalry Is Not Dead... But Someone Is | 2010-08-04 | 60 | Shawn and Gus show up at a crime scene at a swanky mansion where a young bachelor, Lance, just fell to his death. Lassie doesn't believe it was murder, but Shawn thinks otherwise. He notices that Lance's ankles and arms were not broken, causing him to believe that he didn't try to brace his fall and was therefore dead before his body touched ground. |
| 5 | 68 | Shawn and Gus in Drag (Racing) | 2010-08-11 | 60 | An expensive sports car is hijacked by a masked person. Lassiter and Juliet get the call. And since Lassiter has been frustrated by his lack of progress breaking up a car theft ring, they decide to take lead on the case. The car thief they were chasing ends up shot dead somewhere along the route of the chase. Now they have a murder and a car theft ring to solve. |
| 6 | 69 | Viagra Falls | 2010-08-18 | 60 | After a former police chief is killed, details emerge indicating he might have been involved in criminal activity. Shawn and Gus get a glimpse of their futures as they team up with two retired detectives to clear the old chief's name and solve his murder. |
| 7 | 70 | Ferry Tale | 2010-08-25 | 60 | Shawn and Gus help a prison guard locate his escaped inmates while on a ferry boat headed to an eco-project in the Channel Islands. |
| 8 | 71 | Shawn 2.0 | 2010-09-01 | 60 | Shawn, after a night in of drinking and listening to the chick-lit book series 'Internity' on audiotape, stops into a coffee shop with Gus before they are to be at a crime scene. Shawn, worse for wear, tells the barista that he will be getting his free since he will guess the trivia question again as always. However, he is beaten to the punch by Declan Rand, a handsome and charming man. Shawn wonders who he is as he leaves, but soon finds him across the street at their crime scene. Declan, it turns out, is a criminal profiler, brought onto the case by Chief Vick. |
| 9 | 72 | One, Maybe Two, Ways Out | 2010-09-08 | 60 | Shawn and Gus find themselves in the midst of a Bourne Identity-like hunt and chase after a U.S Government Spy named Nadia seeks their help in finding an agent who's been off the grid for quite some time. The agent she's looking for is Strabinsky - the only person in the world who has successfully erased his identity. Nadia needs to be erased too, as the government is chasing after her, trying to capture her for something she claims she didn't do. Shawn is quick to trust her because she mentions Ewan O'Hara's name, and because she's a sexy government spy. |
| 10 | 73 | Extradition II: The Actual Extradition Part | 2010-11-10 | 60 | Shawn and Gus receive an invitation from Desperaux to visit him in British Columbia, but there's a catch: Desperaux is still in prison. But after much convincing, Gus agrees to go with Shawn on the free trip. Fresh off sharing a kiss with Juliet, Shawn is faced with telling her his feelings before she leaves for the Amalfi Coast with her boyfriend Declan, and before he and Gus leave for British Columbia. |
| 11 | 74 | In Plain Fright | 2010-11-17 | 60 | While on the haunted house ride at Santa Barbara's Scare Fest, Shawn and Gus witness a murder and are soon led to believe that the person who committed it is the ghost of a man who fell to his death at Scare Fest 15 years ago. |
| 12 | 75 | Dual Spires | 2010-12-01 | 60 | Shawn and Gus receive a mysterious email asking them to come to a Cinnamon Festival in Dual Spires, a town so small it's written in parenthesis on the map. After meeting many of the colorful residents, including Robert and Michelle Barker who run the local diner and Sheriff Johnson, who questions how they heard about the Festival since they deliberately keep it simple in their town, they make their way to the square where the Festival is being held. But just after eighteen-year-old Randy is crowned Cinnamon King, Jack, a weeping teenager on a bike crashes the festivities and whispers upsetting news to the Sheriff. Robert and Michelle fear the worst has come true - their missing niece Paula has been found dead. Jack leads them all to the body, where Doc Gooden suspects she took her usual night swim and hit her head on a rock. Just then, Shawn receives another mysterious email suggesting it was murder. |
| 13 | 76 | We'd Like to Thank the Academy | 2010-12-08 | 60 | Shawn and Gus help the SBPD solve a case, but are soon reprimanded for their efforts because they did not follow police procedure. As a result, Chief Vick arranges for them to take a three-week crash course at the Police Academy, but in true Shawn and Gus fashion, they end up resorting to their rogue investigation styles regardless. |
| 14 | 77 | The Polarizing Express | 2010-12-15 | 60 | After a criminal named Sergei Czarsky has his court case thrown out because of a critical error Shawn made while investigating him, all of SBPD is furious with Shawn. When Internal Affairs makes it a point to hold SBPD accountable for their mistake, everyone's job is in jeopardy. Shawn plays it off like it's no big deal, but Gus and Henry see otherwise. Vick then places Shawn on suspension, and makes the difficult decision to fire Henry. As a result, Henry and Shawn have a huge falling out that subsequently causes Shawn to have a series of "It's A Wonderful Life"-type dream sequences in which Shawn sees what life would have been like for our characters had he never come back to Santa Barbara. |
| 15 | 78 | Dead Bear Walking | 2010-12-15 | 60 | After the zoo's polar bear trainer is murdered unexpectedly, officials are quick to point the finger at the polar bear, but Shawn believes the animal to be innocent, resulting in him becoming an advocate for the bear and embarking on a desperate search for the real murderer. |
| 16 | 79 | Yang 3 in 2D | 2010-12-22 | 60 | The Yin/Yang trilogy comes to a thrilling close as Shawn and Gus race to save a woman kidnapped by Mr. Yin. Only, this time, they are forced to employ Mr. Yang's knowledge of Mr. Yin to solve the case by allowing her to accompany them on the investigation. |
Season 6
| Episode No. | No. Overall | Title | Airdate | Runtime | Summary |
| --- | --- | --- | --- | --- | --- |
| 1 | 80 | Shawn Rescues Darth Vader | 2011-10-12 | 60 | An 11 year-old kid hires Shawn and Gus to retrieve his stolen Darth Vader action figure collectible from the British Ambassador's son's room at their temporary residence in Santa Barbara. Shawn successfully sneaks into the Ambassador's residence during a lavish party the Ambassador is hosting in honor of successfully exonerating Colin, a British student, of murdering his girlfriend Sarah. Shawn successfully retains the Darth Vader, but in the process he comes across the body of a dead woman. Before he is able to investigate, he is forced to escape, as his presence is discovered by guards. Shawn quickly escapes, but not before he is spotted and chased. Shawn narrowly escapes, but now he and Gus have a murder to solve. |
| 2 | 81 | Last Night Gus | 2011-10-19 | 60 | Shawn, Gus, Lassiter, and Woody wake up in the Psych office with no recollection of what happened the night before. When a body shows up dead, the quartet conduct a discreet investigation in order to exonerate themselves and find the real killer. |
| 3 | 82 | This Episode Sucks | 2011-10-26 | 60 | Lassiter's new relationship with a mysterious and beautiful woman is placed in jeopardy when Shawn and Gus are convinced she is a murderer -- the same murderer responsible for the blood-drained body the SBPD is investigating. |
| 4 | 83 | The Amazing Psych-Man & Tap-Man, Issue #2 | 2011-11-02 | 60 | A local drug syndicate known as the Caminos falls under attack by a masked vigilante called The Mantis, and Lassiter is soured by this since The Mantis has already made more progress than the police. Shawn is also put off, due to Juliet expressing an admiration for The Mantis' efforts. Shawn and Gus believe that a new cop is the vigilante, but as they put the pieces together, they start to believe that the Mantis' efforts may not be altruistic. |
| 5 | 84 | Dead Man's Curve Ball | 2011-11-09 | 60 | When the hitting coach of the local minor league baseball team suddenly dies with amphetamines in his system, the team's manager believes it to be foul play, so he hires Shawn and Gus to go undercover as the new coach and mascot in order to investigate. |
| 6 | 85 | Shawn, Interrupted | 2011-11-16 | 60 | A billionaire that Lassiter investigated for murder avoids a jail sentence by means of an insanity defense. After he is sent to a mental hospital, Shawn and Gus go undercover as a patient and orderly to prove that the man is sane, but Shawn asks the question that Lassiter didn't even consider - what if the man is actually crazy? |
| 7 | 86 | In for a Penny... | 2011-11-30 | 60 | As Juliet's birthday approaches, Shawn takes it upon himself – due to his own daddy issues – to reunite her with her estranged father Frank O'Hara, without taking the time to learn that he's a con-man. Not wanting Juliet to be resentful, Shawn hires Frank to assist them in a case involving a safe cracker who was broken out of jail. |
| 8 | 87 | The Tao of Gus | 2011-12-07 | 60 | Shawn and Gus are at the SBPD waiting to pick up their check when they spot an attractive, ethereal woman named Nicole, telling the police that she witnessed a murder in an ally on a busy street at the height of lunch hour. Given the circumstances, Lassiter and Juliet are unsure whether or not she is telling the truth. Her story sounds unbelievable even to Shawn, but Gus is really attracted to Nicole and wants to further investigate. |
| 9 | 88 | Neil Simon's Lover's Retreat | 2011-12-14 | 60 | A businessman named Jerry Kincaid is conned and robbed by a couple named Barbie and Clive. After Barbie and Clive flee the scene of the robbery, they arrive at a swanky resort hotel where we learn that Juliet and Shawn have just checked into — with the help of Shawn stealing Gus's credit card, naturally. Juliet and Shawn are there for a romantic weekend getaway — one they have promised will be completely devoid of police work and instead, filled with the opportunity to take their relationship to the next level. |
| 10 | 89 | Indiana Shawn and the Temple of the Kinda Crappy, Rusty Old Dagger | 2012-02-29 | 60 | As Gus confronts Shawn over the diamond ring he just discovered, a valuable shipment of artifacts is stolen from a museum, so Shawn calls in Pierre Despereaux to help them catch the thief who stole the shipment. It turns out to be an old dagger that she was really after. As usual, nothing is what it seems when Despereaux is involved, and they discover that the dagger is the key to a much bigger mystery. |
| 11 | 90 | Heeeeere's Lassie | 2012-03-07 | 60 | After Lassiter moves in to a new condo when the previous tenant was found dead, he hires Shawn and Gus to investigate the strange events that begin going on. |
| 12 | 91 | Shawn and the Real Girl | 2012-03-14 | 60 | A contestant on a reality TV show in the style of The Bachelorette lands in a coma after a car crash. Immediately Shawn deduces it was no accident, so he and Gus go undercover as two new contestants. Shawn thinks that the culprit is after the show's bachelorette until his main suspect is nearly killed, and he starts to question the culprit's motive. |
| 13 | 92 | Let's Doo-Wop It Again | 2012-03-21 | 60 | When the founder of Right Now, Santa Barbara's oldest at-risk youth program, is shot and almost killed, Shawn, Gus, and the available members of Gus's accapella group from college investigate to find the culprit. |
| 14 | 93 | Autopsy Turvy | 2012-03-28 | 60 | A mortician, Grace Larsen, whom we learn was a classmate and former lover of Woody's, has informed the SBPD that she believes Woody made a mistake on a recent autopsy. The file on the deceased, Bob White, tells us that Bob's ear was severed cleanly with an instrument and not, as was originally reported by Woody, that it was slashed by a tire in the bus accident which killed him. So as a result of this news, Bob's death could have been murder and not an accident. Woody's position as medical examiner is in jeopardy, and Chief Vick orders Shawn and Gus to help re-investigate Bob's death and try to clear Woody's name. |
| 15 | 94 | True Grits | 2012-04-04 | 60 | A local news report is shown profiling a Santa Barbara man, Thane, who was just released from prison after his lawyer from The Innocence Project discovered he was wrongfully convicted of robbing a restaurant he worked at. Thane is very outspoken about this injustice and as a result, is very weary of police and the legal system as a whole. Instead of going to the SBPD, Thane asks Shawn and Gus to help get his restitution settlement. In order to obtain it, the real culprit of the crime that Thane was wrongfully committed of, needs to be found, tried and convicted, or Thane gets no restitution money. Shawn and Gus agree to help, as Thane convinces them that this case should be part of their civic duty to humanity. Shawn and Gus are instantly spellbound by Thane's emphatic "justice shall be served" attitude, and agree to help. |
| 16 | 95 | Santabarbaratown | 2012-04-11 | 60 | After over 20 years of searching, the body of Veronica Towne has been found, and Shawn, Gus, and Henry reopen the case and revisit all the old suspects, including the son of a millionaire who was dating her at the time she went missing. |
Season 7
| Episode No. | No. Overall | Title | Airdate | Runtime | Summary |
| --- | --- | --- | --- | --- | --- |
| 1 | 96 | Santabarbaratown 2 | 2013-02-27 | 60 | As Henry lays struggling for his life in a Santa Barbara hospital, Shawn is determined to catch his father's shooter - at all costs. |
| 2 | 97 | Juliet Takes a Luvvah | 2013-03-06 | 60 | Madeline and Shawn bring Henry back from the hospital and attempt to look after him while he is recovering from his gunshot wound. Gus finds love, plus Shawn gets insanely jealous when Juliet goes undercover on an Internet dating site. |
| 3 | 98 | Lassie Jerky | 2013-03-13 | 60 | In a "found footage" style episode, Shawn and Gus join two college filmmakers, Kate and Chavo, in their attempt to make a documentary on the discovery of Bigfoot. |
| 4 | 99 | No Country for Two Old Men | 2013-03-20 | 60 | Shawn tries to get Henry to bond with Juliet's stepfather, Lloyd French. Things don't turn out as planned when Henry and Lloyd disappear without a trace. |
| 5 | 100 | 100 Clues | 2013-03-27 | 60 | Shawn and Gus attend a secret party at a historical mansion, hosted by an aging former rock-star, but when a murder occurs, all the suspects start pointing fingers at each other. |
| 6 | 101 | Cirque du Soul | 2013-04-03 | 60 | After Gus is tasked with taking care of his girlfriend's son Maximus for the day, he jeopardizes their relationship when an innocent trip to the circus turns deadly. |
| 7 | 102 | Deez Nups | 2013-04-10 | 60 | While attending Lassie's wedding at a casino resort, the gang crosses paths with a crime boss. |
| 8 | 103 | Right Turn or Left for Dead | 2013-04-17 | 60 | Unfolding in the style of the film Sliding Doors, Shawn experiences two separate timelines set off by a "what if?" scenario. One timeline shows what would have happened if Juliet never found out that Shawn wasn't psychic; happy, in love and thinking about the next step in their relationship. The other timeline shows what really happened -- that Juliet did in fact find out Shawn wasn't a psychic. Shawn, Gus, Juliet, Lassiter, and Chief Vick follow the same murder case in both timelines, and arrive at the same conclusion in both timelines, but the investigative beats they each take to get there are presented differently. |
| 9 | 104 | Juliet Wears the Pantsuit | 2013-04-24 | 60 | After kicking Shawn out of their apartment, Juliet gets a new roommate - who is more than she seems. |
| 10 | 105 | Santa Barbarian Candidate | 2013-05-01 | 60 | When the Santa Barbara Mayor, Gavin Channing, dies in an apparent surfing accident, Shawn decides to run for office to delay Channing's interim successor from pushing through a proposal to lift developmental restrictions on the protected Santa Barbara wetlands. |
| 11 | 106 | Office Space | 2013-05-08 | 60 | When Gus inadvertently tampers with a crime at his office, Shawn must find the murderer before Gus is arrested. |
| 12 | 107 | Dead Air | 2013-05-15 | 60 | Shawn and Gus go undercover as radio personalities to find out who murdered their favorite DJ. |
| 13 | 108 | Nip and Suck It | 2013-05-22 | 60 | A plastic surgery patient is dead and Shawn and Gus suspect a local surgeon who, inconveniently or otherwise, happens to be someone whom Henry used to date. |
| 14 | 109 | No Trout About It | 2013-05-29 | 60 | An eccentric police consultant is brought into the SBPD to interview Shawn, Gus, Lassiter, and Juliet about their seemingly poor police work on a tough case. |
Season 8
| Episode No. | No. Overall | Title | Airdate | Runtime | Summary |
| --- | --- | --- | --- | --- | --- |
| 1 | 110 | Lock, Stock, Some Smoking Barrels and Burton Guster's Goblet of Fire | 2014-01-08 | 60 | Shawn and Gus recount their adventure in London through a "Guy Ritchie" style Voiceover. We learn that Gus is in London for a Harry Potter convention called "Pottercon" and that Shawn has been summoned by Interpol to help on an undercover sting. |
| 2 | 111 | S.E.I.Z.E. the Day | 2014-01-15 | 60 | Chief Vick is still serving her six month suspension, and the very offbeat consultant, Harris Trout, is the Interim Chief at the SBPD. Lassiter has been demoted to beat cop, with Juliet replacing him as Interim Head Detective, and Trout still has no interest in hiring Shawn and Gus to help the department solve any cases. |
| 3 | 112 | Remake A.K.A. Cloudy... With a Chance of Improvement | 2014-01-22 | 60 | This episode is a remake of Cloudy With A Chance Of Murder, an episode that originally aired in Season 1. Mirroring the case in the original Cloudy, Shawn and Gus try to solve the murder of local weatherman, Jackson Hale. |
| 4 | 113 | Someone's Got a Woody | 2014-01-29 | 60 | Woody the Coroner is taken hostage by a desperate ex-con who claims he's being set up for murder, and Shawn, Gus, Lassiter, and Juliet try carefully to resolve the situation without bloodshed. However, Interim Chief Trout has a plan of his own... and he's not all that bothered how it goes down. |
| 5 | 114 | Cog Blocked | 2014-02-05 | 60 | Gus becomes obsessed with solving the apparent suicide of a man who's life is a deeply unsettling mirror image of his own. Meanwhile, Shawn decides to try and make up for his mooching ways. |
| 6 | 115 | 1967: A Psych Odyssey | 2014-02-26 | 60 | Lassiter is determined to be appointed Chief of Police, so he sets out to prove himself deserving of the job by solving the murder of the mayor's beloved uncle, Archie Baxter, who was killed back in the 60s, although the case was never solved. Meanwhile, Juliet receives some news that tests her relationship with Shawn. |
| 7 | 116 | Shawn and Gus Truck Things Up | 2014-03-05 | 60 | Shawn and Gus investigate the murder of Mauricio Sanchez, owner of their favorite taco food truck in Santa Barbara. Meanwhile, Lassiter and Marlowe's baby comes at the worst ever time. |
| 8 | 117 | A Touch of Sweevil | 2014-03-12 | 60 | After years of trying, Shawn and Gus are finally invited to be panelists at the Cutting Edge Consultants Convention hosted by Professor Bob Stein, a Paranormal Forensics Expert, but things go awry when a murder occurs. Meanwhile, Lassiter is trying his best to be rid of his new head detective, Betsy Brannigan, who he intensely dislikes. |
| 9 | 118 | A Nightmare on State Street | 2014-03-19 | 60 | Gus and Emanuelle's relationship is on the rocks and Gus, she won't return his calls and he's totally distressed. When Gus begins to lose sleep over the recent nightmares in his life, he heads to a therapist who claims that he can help him. |
| 10 | 119 | The Break Up | 2014-03-26 | 60 | Shawn and Gus assist Lassiter and Betsy Brannigan, with the help of Henry and Woody, in solving the murder of real estate executive, Warren Dern. Meanwhile, Shawn has decided to move to San Francisco to be with Juliet, but is struggling to find a way to break the news to Gus. |
Series Cast
| | | | |
| --- | --- | --- | --- |
| | James Roday | as Shawn Spencer | |
| | Dulé Hill | as Burton "Gus" Guster | |
| | Timothy Omundson | as Carlton Lassiter | |
| | Corbin Bernsen | as Henry Spencer | |
| | Maggie Lawson | as Juliet O'Hara | |
| | Kirsten Nelson | as Karen Vick | |
| | Anne Dudek | as Lucinda Barry | |
Series Crew
| | Position | Name |
| --- | --- | --- |
| | Co-Producer | Chris Cheramie |
| | Consulting Producer | Paulo De Oliveira |
| | Co-Producer | Anupam Nigam |
| | Co-Executive Producer | Todd Harthan |
| | Consulting Producer | Todd Harthan |
| | Co-Executive Producer | Andy Berman |
| | Supervising Producer | Andy Berman |
| | Co-Executive Producer | Saladin K. Patterson |
| | Co-Executive Producer | Josh Bycel |
| | Co-Executive Producer | Bill Callahan |
| | Executive Producer | Bill Callahan |
| | Co-Producer | Geoff Garrett |
| | Executive Producer | Ron West |
| | Consulting Producer | Kerry Lenhart |
| | Consulting Producer | John J. Sakmar |
| | Co-Executive Producer | Mel Damski |
| | Executive Producer | Mel Damski |
| | Associate Producer | Tracy Hillman |
| | Co-Producer | James Roday |
| | Co-Producer | Dulé Hill |
| | Creator | Steve Franks |
| | Executive Producer | Steve Franks |
| | Executive Producer | Kelly Kulchak |
| | Executive Producer | J.B. Roberts |
| | Executive Producer | Chris Henze |
| | Consulting Producer | Kell Cahoon |
| | Consulting Producer | Douglas Steinberg |
| | Associate Producer | Tim Mickso |
| | Background Painter | Mark N Tompkins |
| | Director Of Photography | Scott Williams |
Related News
TVMaze