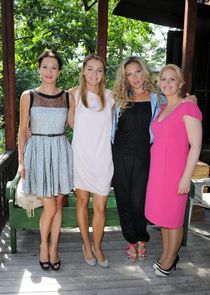 "Friends", also known under the original title Przyjaciółki, is a Polish drama which premiered on 6 September 2012 on Polsat. The series follow the story of four friends who met in high school. Their paths then diverged. They meet again years later at a class meeting and realise that they need each other like they never did before. The action happens in Warsaw.
Series Overview
Rating
imDb Rating: 6.6 (38 Votes)
Metascore: N/A
Plot
The trials and tribulations of four women who were friends in high school and have since renewed their friendships after a class reunion.
Details
Rated: N/A
Released: 06 Sep 2012
Runtime: N/A
Genre: N/A
Director: N/A
Writer: N/A
Actors: Joanna Liszowska, Malgorzata Socha, Anita Sokolowska, Magdalena Stuzynska
Language: Polish
Country: Poland
Awards: N/A
Total Seasons: 12
Previous Episode
Episode 182
Episode 15x12; May 16, 2019
Previous Episodes 15x12: Episode 182 15x11: Episode 181 15x10: Episode 180 15x9: Episode 179 15x8: Episode 178 15x7: Episode 177 15x6: Episode 176 15x5: Episode 175 15x4: Episode 174

View All Episodes
Cast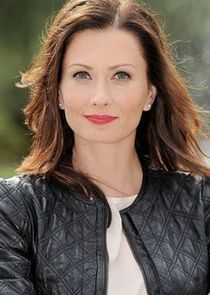 Anita Sokołowska as Zuza Markiewicz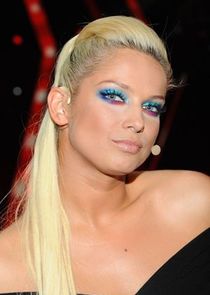 Joanna Liszowska as Patrycja Kochan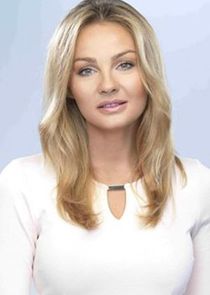 Małgorzata Socha as Inga Gruszewska
Magdalena Stużyńska-Brauer as Anka Strzelecka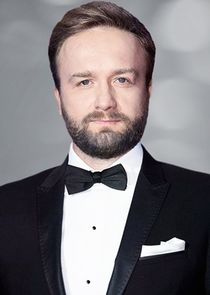 Bartłomiej Kasprzykowski as Paweł Strzelecki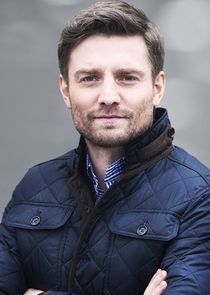 Marcin Rogacewicz as Michał Zalewski
View Full Cast
Skip to:
Season 1
| Episode No. | No. Overall | Title | Airdate | Runtime | Summary |
| --- | --- | --- | --- | --- | --- |
| 1 | 1 | Odcinek 1 | 2012-09-06 | 60 | |
| 2 | 2 | Odcinek 2 | 2012-09-13 | 60 | |
| 3 | 3 | Odcinek 3 | 2012-09-20 | 60 | |
| 4 | 4 | Odcinek 4 | 2012-09-27 | 60 | |
| 5 | 5 | Odcinek 5 | 2012-10-04 | 60 | |
| 6 | 6 | Odcinek 6 | 2012-10-11 | 60 | |
| 7 | 7 | Odcinek 7 | 2012-10-18 | 60 | |
| 8 | 8 | Odcinek 8 | 2012-10-25 | 60 | |
| 9 | 9 | Odcinek 9 | 2012-11-01 | 60 | |
| 10 | 10 | Odcinek 10 | 2012-11-08 | 60 | |
| 11 | 11 | Odcinek 11 | 2012-11-15 | 60 | |
| 12 | 12 | Odcinek 12 | 2012-11-22 | 60 | |
| 13 | 13 | Odcinek 13 | 2012-11-29 | 60 | |
Season 2
| Episode No. | No. Overall | Title | Airdate | Runtime | Summary |
| --- | --- | --- | --- | --- | --- |
| 1 | 14 | Odcinek 1 | 2013-02-28 | 60 | |
| 2 | 15 | Odcinek 2 | 2013-03-07 | 60 | |
| 3 | 16 | Odcinek 3 | 2013-03-14 | 60 | |
| 4 | 17 | Odcinek 4 | 2013-03-21 | 60 | |
| 5 | 18 | Odcinek 5 | 2013-03-28 | 60 | |
| 6 | 19 | Odcinek 6 | 2013-04-04 | 60 | |
| 7 | 20 | Odcinek 7 | 2013-04-11 | 60 | |
| 8 | 21 | Odcinek 8 | 2013-04-18 | 60 | |
| 9 | 22 | Odcinek 9 | 2013-04-25 | 60 | |
| 10 | 23 | Odcinek 10 | 2013-05-02 | 60 | |
| 11 | 24 | Odcinek 11 | 2013-05-09 | 60 | |
| 12 | 25 | Odcinek 12 | 2013-05-16 | 60 | |
| 13 | 26 | Odcinek 13 | 2013-05-23 | 60 | |
Season 3
| Episode No. | No. Overall | Title | Airdate | Runtime | Summary |
| --- | --- | --- | --- | --- | --- |
| 1 | 27 | Episode 1 | 2014-03-06 | 60 | |
| 2 | 28 | Odcinek 2 | 2014-03-13 | 60 | |
| 3 | 29 | Odcinek 3 | 2014-03-20 | 60 | |
| 4 | 30 | Odcinek 4 | 2014-03-27 | 60 | |
| 5 | 31 | Odcinek 5 | 2014-04-03 | 60 | |
| 6 | 32 | Odcinek 6 | 2014-04-10 | 60 | |
| 7 | 33 | Odcinek 7 | 2014-04-17 | 60 | |
| 8 | 34 | Odcinek 8 | 2014-04-24 | 60 | |
| 9 | 35 | Odcinek 9 | 2014-05-01 | 60 | |
| 10 | 36 | Odcinek 10 | 2014-05-08 | 60 | |
| 11 | 37 | Odcinek 11 | 2014-05-15 | 60 | |
| 12 | 38 | Odcinek 12 | 2014-05-22 | 60 | |
| 13 | 39 | Odcinek 13 | 2014-05-29 | 60 | |
Season 4
| Episode No. | No. Overall | Title | Airdate | Runtime | Summary |
| --- | --- | --- | --- | --- | --- |
| 1 | 40 | Odcinek 1 | 2014-09-11 | 60 | |
| 2 | 41 | Odcinek 41 | 2014-09-18 | 60 | |
| 3 | 42 | Odcinek 42 | 2014-09-25 | 60 | |
| 4 | 43 | Odcinek 43 | 2014-10-02 | 60 | |
| 5 | 44 | Odcinek 44 | 2014-10-09 | 60 | |
| 6 | 45 | Odcinek 45 | 2014-10-16 | 60 | |
| 7 | 46 | Odcinek 46 | 2014-10-23 | 60 | |
| 8 | 47 | Odcinek 47 | 2014-10-30 | 60 | |
| 9 | 48 | Odcinek 9 | 2014-11-06 | 60 | |
| 10 | 49 | Odcinek 10 | 2014-11-13 | 60 | |
| 11 | 50 | Odcinek 11 | 2014-11-20 | 60 | |
Season 5
| Episode No. | No. Overall | Title | Airdate | Runtime | Summary |
| --- | --- | --- | --- | --- | --- |
| 1 | 51 | odc. 51 | 2015-03-05 | 60 | |
| 2 | 52 | odc.52 | 2015-03-12 | 60 | |
| 3 | 53 | odc. 53 | 2015-03-19 | 60 | |
| 4 | 54 | odc. 54 | 2015-03-26 | 60 | |
| 5 | 55 | odc. 55 | 2015-04-02 | 60 | |
| 6 | 56 | odc. 56 | 2015-04-09 | 60 | |
| 7 | 57 | Odcinek 7 | 2015-04-16 | 60 | |
| 8 | 58 | Odcinek 8 | 2015-04-23 | 60 | |
| 9 | 59 | Odcinek 9 | 2015-04-30 | 60 | |
| 10 | 60 | Odcinek 10 | 2015-05-07 | 60 | |
| 11 | 61 | Odcinek 11 | 2015-05-14 | 60 | |
| 12 | 62 | Odcinek 12 | 2015-05-21 | 60 | |
Season 6
| Episode No. | No. Overall | Title | Airdate | Runtime | Summary |
| --- | --- | --- | --- | --- | --- |
| 1 | 63 | Odcinek 1 | 2015-09-03 | 60 | |
| 2 | 64 | Odcinek 2 | 2015-09-10 | 60 | |
| 3 | 65 | Odcinek 3 | 2015-09-17 | 60 | |
| 4 | 66 | Odcinek 4 | 2015-09-24 | 60 | |
| 5 | 67 | Odcinek 5 | 2015-10-01 | 60 | |
| 6 | 68 | Odcinek 6 | 2015-10-15 | 60 | |
| 7 | 69 | Odcinek 7 | 2015-10-22 | 60 | |
| 8 | 70 | Odcinek 8 | 2015-10-29 | 60 | |
| 9 | 71 | Odcinek 9 | 2015-11-05 | 60 | |
| 10 | 72 | Odcinek 10 | 2015-11-12 | 60 | |
| 11 | 73 | Odcinek 11 | 2015-11-19 | 60 | |
| 12 | 74 | Odcinek 12 | 2015-11-26 | 60 | |
Season 7
| Episode No. | No. Overall | Title | Airdate | Runtime | Summary |
| --- | --- | --- | --- | --- | --- |
| 1 | 75 | Odcinek 1 | 2016-03-03 | 60 | |
| 2 | 76 | Odcinek 2 | 2016-03-10 | 60 | |
| 3 | 77 | Odcinek 3 | 2016-03-17 | 60 | |
| 4 | 78 | Odcinek 4 | 2016-03-24 | 60 | |
| 5 | 79 | Odcinek 5 | 2016-03-31 | 60 | |
| 6 | 80 | Odcinek 6 | 2016-04-07 | 60 | |
| 7 | 81 | Odcinek 7 | 2016-04-14 | 60 | |
| 8 | 82 | Odcinek 8 | 2016-04-21 | 60 | |
| 9 | 83 | Odcinek 9 | 2016-04-28 | 60 | |
| 10 | 84 | Odcinek 10 | 2016-05-05 | 60 | |
| 11 | 85 | Odcinek 11 | 2016-05-12 | 60 | |
| 12 | 86 | Odcinek 12 | 2016-05-19 | 60 | |
Season 8
| Episode No. | No. Overall | Title | Airdate | Runtime | Summary |
| --- | --- | --- | --- | --- | --- |
| 1 | 87 | Odcinek 1 | 2016-09-01 | 60 | |
| 2 | 88 | Odcinek 2 | 2016-09-08 | 60 | |
| 3 | 89 | Odcinek 3 | 2016-09-15 | 60 | |
| 4 | 90 | Odcinek 4 | 2016-09-22 | 60 | |
| 5 | 91 | Odcinek 5 | 2016-09-29 | 60 | |
| 6 | 92 | Odcinek 6 | 2016-10-06 | 60 | |
| 7 | 93 | Odcinek 7 | 2016-10-13 | 60 | |
| 8 | 94 | Odcinek 8 | 2016-10-20 | 60 | |
| 9 | 95 | Odcinek 9 | 2016-10-27 | 60 | |
| 10 | 96 | Odcinek 10 | 2016-11-03 | 60 | |
| 11 | 97 | Odcinek 11 | 2016-11-10 | 60 | |
| 12 | 98 | Odcinek 12 | 2016-11-17 | 60 | |
Season 9
| Episode No. | No. Overall | Title | Airdate | Runtime | Summary |
| --- | --- | --- | --- | --- | --- |
| 1 | 99 | Odcinek 1 | 2017-03-02 | 60 | |
| 2 | 100 | Odcinek 2 | 2017-03-09 | 60 | |
| 3 | 101 | Odcinek 3 | 2017-03-16 | 60 | |
| 4 | 102 | Odcinek 4 | 2017-03-23 | 60 | |
| 5 | 103 | Odcinek 5 | 2017-03-30 | 60 | |
| 6 | 104 | Odcinek 6 | 2017-04-06 | 60 | |
| 7 | 105 | Odcinek 7 | 2017-04-13 | 60 | |
| 8 | 106 | Odcinek 8 | 2017-04-20 | 60 | |
| 9 | 107 | Odcinek 9 | 2017-04-27 | 60 | |
| 10 | 108 | Odcinek 10 | 2017-05-04 | 60 | |
| 11 | 109 | Odcinek 11 | 2017-05-11 | 60 | |
| 12 | 110 | Odcinek 12 | 2017-05-18 | 60 | |
Season 10
| Episode No. | No. Overall | Title | Airdate | Runtime | Summary |
| --- | --- | --- | --- | --- | --- |
| 1 | 111 | Odcinek 1 | 2017-09-07 | 60 | |
| 2 | 112 | Odcinek 2 | 2017-09-14 | 60 | |
| 3 | 113 | Odcinek 3 | 2017-09-21 | 60 | |
| 4 | 114 | Odcinek 4 | 2017-09-28 | 60 | |
| 5 | 115 | Odcinek 5 | 2017-10-05 | 60 | |
| 6 | 116 | Odcinek 6 | 2017-10-12 | 60 | |
| 7 | 117 | Odcinek 7 | 2017-10-19 | 60 | |
| 8 | 118 | Odcinek 8 | 2017-10-26 | 60 | |
| 9 | 119 | Odcinek 9 | 2017-11-02 | 60 | |
| 10 | 120 | Odcinek 10 | 2017-11-09 | 60 | |
| 11 | 121 | Odcinek 11 | 2017-11-16 | 60 | |
| 12 | 122 | Odcinek 12 | 2017-11-23 | 60 | |
Season 11
| Episode No. | No. Overall | Title | Airdate | Runtime | Summary |
| --- | --- | --- | --- | --- | --- |
| 1 | 123 | Episode 1 | 2018-03-01 | 60 | |
| 2 | 124 | Episode 2 | 2018-03-08 | 60 | |
| 3 | 125 | Episode 3 | 2018-03-15 | 60 | |
| 4 | 126 | Episode 4 | 2018-03-22 | 60 | |
| 5 | 127 | Episode 5 | 2018-03-29 | 60 | |
| 6 | 128 | Episode 6 | 2018-04-05 | 60 | |
| 7 | 129 | Episode 7 | 2018-04-12 | 60 | |
| 8 | 130 | Episode 8 | 2018-04-19 | 60 | |
| 9 | 131 | Episode 9 | 2018-04-26 | 60 | |
| 10 | 132 | Episode 10 | 2018-05-03 | 60 | |
| 11 | 133 | Episode 11 | 2018-05-10 | 60 | |
| 12 | 134 | Episode 12 | 2018-05-17 | 60 | |
Season 12
| Episode No. | No. Overall | Title | Airdate | Runtime | Summary |
| --- | --- | --- | --- | --- | --- |
| 1 | 135 | Episode 135 | 2018-09-06 | 60 | |
| 2 | 136 | Episode 136 | 2018-09-13 | 60 | |
| 3 | 137 | Episode 137 | 2018-09-20 | 60 | |
| 4 | 138 | Episode 138 | 2018-09-27 | 60 | |
| 5 | 139 | Episode 139 | 2018-10-04 | 60 | |
| 6 | 140 | Episode 140 | 2018-10-11 | 60 | |
| 7 | 141 | Episode 141 | 2018-10-18 | 60 | |
| 8 | 142 | Episode 142 | 2018-10-25 | 60 | |
| 9 | 143 | Episode 143 | 2018-11-01 | 60 | |
| 10 | 144 | Episode 144 | 2018-11-08 | 60 | |
| 11 | 145 | Odcinek 145 | 2018-11-15 | 60 | |
| 12 | 146 | Episode 146 | 2018-11-22 | 60 | |
Series Cast
| | | | |
| --- | --- | --- | --- |
| | Anita Sokołowska | as Zuza Markiewicz | |
| | Joanna Liszowska | as Patrycja Kochan | |
| | Małgorzata Socha | as Inga Gruszewska | |
| | Magdalena Stużyńska-Brauer | as Anka Strzelecka | |
| | Bartłomiej Kasprzykowski | as Paweł Strzelecki | |
| | Marcin Rogacewicz | as Michał Zalewski | |
| | Marcin Korcz | as Dagmar Balicki | |
| | Agnieszka Sienkiewicz | as Dorota | |
| | Lesław Żurek | as Wojtek Niemczyk | |
| | Elżbieta Jarosik | as Elżbieta Zalewska | |
| | Grzegorz Wons | as Zbigniew Zalewski | |
| | Mikołaj Krawczyk | as Łukasz Grabowski | |
| | Dorota Kolak | as Stefania Markiewicz "Stefa" | |
| | Filip Bobek | as Szymon | |
| | Modest Ruciński | as "Sebo" | |
| | Antoni Królikowski | as "Jerry" | |
| | Mariusz Bonaszewski | as Jerzy Ginter | |
| | Krzysztof Wieszczek | as Robert | |
| | Przemysław Sadowski | as Leszek | |
| | Wiktoria Gąsiewska | as Sonia | |
Related News
TVMaze