Plastic surgeon Dr. Sydney Hansen returns to her hometown of Providence, Rhode Island, to attend her pregnant sister Joanie's wedding, but realizes that her emotionally distant veterinarian father, her rascal of a baby brother and her high maintenance sister need her more than her glitzy Beverly Hills patients. In Providence, Sydney finds work in a low-income medical clinic.
Series Overview
Rating
imDb Rating: 6.7 (1,481 Votes)
Metascore: N/A
Plot
Successful Hollywood plastic surgeon Sydney Hansen returns home to Providence, Rhode Island to try to keep her dysfunctional family together with the help of her mother's friendly ghost. She also finds work with the local free clinic.
Details
Rated: N/A
Released: 08 Jan 1999
Runtime: 60 min
Genre: Drama, Romance
Director: N/A
Writer: John Masius
Actors: Melina Kanakaredes, Seth Peterson, Mike Farrell, Paula Cale
Language: English
Country: USA
Awards: Won 1 Primetime Emmy. Another 13 wins & 9 nominations.
Total Seasons: 5
Previous Episode
The Eleventh Hour (2)
Episode 5x12; Dec 20, 2002
ER pandemonium surrounds Syd, whose wedding's on hold while she treats Dr. Augustine, a shooting victim, and reasons with her gun-wielding captor.
Previous Episodes 5x12: The Eleventh Hour (2) 5x11: The Eleventh Hour (1) 5x10: Eye of the Storm 5x9: The Sound of Music 5x8: Left-Overs 5x7: Truth and Consequences 5x6: The Heart of the Matter 5x5: Things That Go Bump in the Night 5x4: The Wedding Planner

View All Episodes
Cast
Melina Kanakaredes as Dr. Sydney Hansen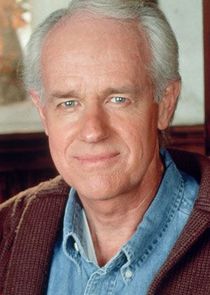 Mike Farrell as Jim Hansen
Paula Cale as Joanie Hansen
Seth Peterson as Robbie Hansen
Concetta Tomei as Lynda Hansen
Leslie Silva as Dr. Helen Reynolds
View Full Cast
Skip to:
Season 1
| Episode No. | No. Overall | Title | Airdate | Runtime | Summary |
| --- | --- | --- | --- | --- | --- |
| 1 | 1 | Pilot | 1999-01-08 | | L.A. doc Sydney Hansen returns to her family's Rhode Island home after tragedy strikes. |
| 2 | 2 | Home Again | 1999-01-15 | | Sydney helps a woman with a bad home life; Joanie names her baby; Kyle reenters Syd's life. |
| 3 | 3 | All Good Dogs Go to Heaven | 1999-01-22 | | A dying dog triggers Jim's grief over Lynda's death; Syd races to save a teen whose diagnosis is grave; Joanie gets into a lather after meeting Syd's soap-star patient. |
| 4 | 4 | Sisters | 1999-01-29 | | Syd helps Joanie's friend, whose health is as bad as her reputation; Jim and Robbie bust a sick chimp out of the zoo. |
| 5 | 5 | Runaway Sydney | 1999-02-05 | | Trouble at home and the clinic causes Syd to pack her bags for a return to L.A; Jim faces a clingy client. |
| 6 | 6 | Tying the Not | 1999-02-12 | | Syd's thrilled when Joanie announces she's marrying Richie, but Lynda plants doubts in Syd's mind about whether or not the pair really love each other. |
| 7 | 7 | If Memory Serves | 1999-02-19 | | Syd's memories confirm her fears about Jim's mystery lady; Robbie jumps through hoops for his new lady. |
| 8 | 8 | Blind Faith | 1999-02-26 | | Syd's hospital job is jeopardized by a surly surgeon---and a blind date who gets struck by lightning; a seeing-eye dog opens up to a flu-ridden Jim. |
| 9 | 9 | Taste of Providence | 1999-03-12 | | Syd helps a stripper leave the business, drawing fire from Dr. Marcus and the dancer's angry lover; Joanie makes a splash at a cooking contest; Robbie gets involved with a bookie. |
| 10 | 10 | You Bet Your Life | 1999-03-19 | | A dying benefactor makes Syd an indecent proposal to fund the clinic; Joanie gets a hot offer in cooking class; and Dani sees the full extent of Robbie's gambling. |
| 11 | 11 | Pig in Providence | 1999-04-02 | | Syd's romance with David takes a turn for the worse when he develops symptoms of infidelity; Robbie gets the bad end of the deal when Jim helps him out of debt. |
| 12 | 12 | Saint Syd | 1999-04-09 | | Syd tries to help Lilly face life with her new foster family; Joanie and Brady get a far-reaching offer from a foreign investor; and Robbie uses one of Jim's patients to score some cash. |
| 13 | 13 | Family Tree | 1999-04-23 | | Syd takes in a newly homeless Lilly; Joanie and Brady get closer to romance; Robbie helps them plan a chowder-tasting party at the bar. |
| 14 | 14 | Good Fellows | 1999-04-30 | | Syd meets a nice fella whose father is a rumored mobster; a track star might be using performance enhancers. |
| 15 | 15 | Two to Tango | 1999-05-07 | | Syd resists Paul's romantic overtures; Joanie and Brady prepare to open the pet diner; a patient is a victim of insecticide poisoning. |
| 16 | 16 | Guys and Dolls | 1999-05-14 | | Syd is informed that Paul is under investigation for his alleged mob ties; a teen patient appears to have a hidden agenda. |
| 17 | 17 | Heaven Can Wait | 1999-05-21 | | Temptation arrives for Lilly in the form of a wild young man from her troubled past; Kyle returns to see Syd---for medical reasons. |
Season 2
| Episode No. | No. Overall | Title | Airdate | Runtime | Summary |
| --- | --- | --- | --- | --- | --- |
| 1 | 18 | The Third Thing | 1999-09-24 | | Syd's troubles come in threes, as a car crashes into the clinic, Helen is shot by a grief-stricken patient and Kyle refuses chemo. Meanwhile, Joanie lucks out in her hunt for an assistant but flips out when Hannah refuses to start walking; and Jim tries to help a feuding family reunite for the sake of their sick pet. |
| 2 | 19 | The Letter | 1999-10-01 | | A year after Lynda's death, the Hansens discover a lost letter that may have hastened the matriarch's demise. Meanwhile, Doug takes a bite out of Joanie's profits with his dog-food fixation; and Syd stands by Kyle as he undergoes surgery to save his arm. |
| 3 | 20 | The Birthday Party | 1999-10-22 | | As they prepare for Hannah's birthday party, Joanie gets a shocking surprise from Ritchie; Syd presents Kyle with a place to live; and Robbie gets wrapped up in a lie he told Heather about his sexuality to avoid dating her. |
| 4 | 21 | You Can't Hurry Love | 1999-10-29 | | Syd tries to repair her past with her mom by helping an alcoholic reconnect with her bride-to-be daughter; Joanie bids Doug adieu after the cops sniff him out as a dog thief. Meanwhile, Robbie loses more than a chance at love by finding a mate for Heather; and Kyle pitches a camping trip to Syd. |
| 5 | 22 | He's Come Undone | 1999-11-05 | | Syd hires a new doctor at the clinic to cover for her as Kyle begins to lose his battle against cancer. Meanwhile, Joanie and Robbie recruit Jim to give a lecture at the shop in hopes of scaring up customers. |
| 6 | 23 | The Phantom Menace | 1999-11-12 | | Struggling to cope with the loss of his arm---and his self-esteem---Kyle asks Syd to help a hard-living baseball prospect pass a physical while Jim appears on TV to offer pet care advice. |
| 7 | 24 | Sail Away | 1999-11-19 | | Syd risks losing everything as she tries to help Kyle deal with his amputation; Heather fears an evil spirit has stolen her soul; and Robbie messes up the negotiations for Jim and Joanie's morning show. |
| 8 | 25 | Thank You Providence (1) | 1999-11-26 | | The opener of a two-part Thanksgiving episode finds Syd on a road trip with three lost souls; and Robbie planning a reenactment of the first holiday with a fair-weather friend. |
| 9 | 26 | Thank You Providence (2) | 1999-11-26 | | In the conclusion of a Thanksgiving episode, Syd winds up her wacky cross-country trek; and Joanie helps provide pound pups with their finest---and last---supper. |
| 10 | 27 | Home for the Holidays | 1999-12-17 | | Another dream visitation from Lynda inspires Syd to preserve the Hansens' holiday traditions. But first, a Christmas-tree mishap sends her on a long, strange trip in which she imagines the family's lives without her. |
| 11 | 28 | The Kiss | 2000-01-07 | | As Syd charms a younger man, Joanie finds passion of her own at a singles mixer. Meanwhile, sparks fly when Robbie moves in with Heather. |
| 12 | 29 | Mother and Child | 2000-01-21 | | Syd investigates a mother accused of child abuse; Joanie frets over Hannah's admission to an exclusive preschool; Robbie woos Heather with a romantic dinner. |
| 13 | 30 | The Reunion | 2000-02-04 | | At her high-school reunion, Syd realizes an overachieving old friend may be suffering from a psychiatric disorder. Meanwhile, Jim's escaped ferret aids Robbie in wooing Heather away from Charlie. |
| 14 | 31 | The Apartment | 2000-02-11 | | Robbie gets an unlikely ally in his quest to keep Heather from marrying Charlie---her sexy socialite mother; Syd moves out of the Hansen home and into her own apartment. |
| 15 | 32 | Sibling Rivalry | 2000-02-18 | | Syd and Joanie vie for the affections of a hunky housepainter; Donna launches a plot to help Robbie derail Heather's marriage plans. |
| 16 | 33 | Do the Right Thing | 2000-02-25 | | While Syd cares for an ailing white-collar crook, Joanie is reunited with Doug, who is wanted by the cops. Meanwhile, Donna digs up dirt on Charlie. |
| 17 | 34 | The Storm | 2000-03-17 | | As a fierce storm pummels Providence, Syd aids a family of Chinese immigrants and Jim pursues a lost dog. Meanwhile, Robbie and Heather elope to Las Vegas. |
| 18 | 35 | Don't Go Changin' | 2000-03-31 | | As his 60th birthday approaches, Jim reluctantly considers early retirement. In another plotline, Joanie grooms dog-lover Doug for a career as a pet-food executive. |
| 19 | 36 | Family Ties | 2000-04-14 | | A pregnant patient's mysterious case waylays Syd's plans for a romantic reunion. Doug's business career takes off, thanks to Joanie. |
| 20 | 37 | Taking a Chance on Love | 2000-04-28 | | Lonely widower Jim takes a shot at romance with Syd's shutterbug pal from California; Robbie has a run-in with an alcoholic game-show host. |
| 21 | 38 | Love Is in the Air | 2000-05-05 | | Syd locks horns with Monica over her budding romance with Jim; Robbie wins big on a game show for losers. |
| 22 | 39 | Syd in Wonderland | 2000-05-12 | | Syd fears she may be mad as a hatter after having hallucinations featuring "Alice in Wonderland" characters. |
| 23 | 40 | Paradise Inn | 2000-05-19 | | A comatose Syd takes a trippy journey to limbo, where she and Lynda mull over whether or not she should resume her life. Meanwhile, Joanie fears losing her new love. |
Season 3
| Episode No. | No. Overall | Title | Airdate | Runtime | Summary |
| --- | --- | --- | --- | --- | --- |
| 1 | 41 | Safe at Home | 2000-10-20 | | A physical therapist offers New Age-style treatment to a skeptical Syd, who's in a rush to recover from a coma. In another plotline, Robbie is targeted by a stalker. |
| 2 | 42 | Trick or Treat | 2000-10-27 | | A "Survivor" spoof kicks off this installment, which finds Syd challenging a ruthless medical rival and Robbie seeking immunity as an alliance-crazed Andi plots to frame him for arson. |
| 3 | 43 | The Good Doctor | 2000-11-03 | | Syd and John help an injured dancer at risk of crippling herself. Meanwhile, Joanie sees red after learning Syd's treating her beau for impotence. |
| 4 | 44 | Rescue Me | 2000-11-10 | | John helps Syd cope with fears of losing her surgical skills for good, while Joanie supports Burt as he goes under the knife to cure his impotence; Robbie finds living quarters for Andi, who's facing arson charges for torching the game-show set; and Jim tames a pesky parrot. |
| 5 | 45 | The Unsinkable Sydney Hansen | 2000-11-17 | | Syd catches John with another woman; Jim treats an abused school mascot; Joanie and Burt face more intimacy problems; and Robbie helps Andi defend herself from a deceitful Chuck Chance. |
| 6 | 46 | The Thanksgiving Story (1) | 2000-11-24 | | At Thanksgiving, Syd deals with John's rich, meddlesome mother and takes in a lost immigrant girl. Meanwhile, Joanie learns she's pregnant and dreads Burt's reaction; and Robbie helps a homeless musician. |
| 7 | 47 | The Thanksgiving Story (2) | 2000-11-24 | | Joanie tells Burt she's expecting his baby. Meanwhile, Syd clashes with John (Rob Estes) over his mom's meddling, and Anchee's parents are found. |
| 8 | 48 | The Gift | 2000-12-15 | | At Christmas, Joanie is hurt by Jim's disapproval of her second unwed pregnancy, and fears Burt will abandon her. Meanwhile, Syd helps an ailing choir singer mend family fences. |
| 9 | 49 | Big Night | 2001-01-05 | | On Lynda's birthday, Syd suddenly recalls a buried memory---and realizes that her late mother had a sinful secret. Elsewhere, Joanie befriends some shady ladies, while Robbie mixes with local mobsters. |
| 10 | 50 | The Gun | 2001-01-12 | | Gun violence lands on the Hansen doorstep along with the morning paper; Joanie hires a wacky home organizer; and Robbie breaks into TV infomercials. |
| 11 | 51 | Saved by the Bell | 2001-02-02 | | Wedding bells---and fire alarms---ring as Joanie prepares to wed Burt, whose visiting parents are hell on wheels. Meanwhile, Syd helps a disfigured recluse, and Robbie's Mob ties get him arrested. |
| 12 | 52 | It Was a Dark and Stormy Night | 2001-02-09 | | Joanie and Burt decide to elope; Syd's stranded in a storm with Graham; and a judge orders Robbie to coach a children's hockey team. |
| 13 | 53 | The Lion Sleeps Tonight | 2001-02-16 | | Syd pushes Graham to undergo plastic surgery; Joanie suffers depression after her miscarriage; Robbie charms Tina; and Jim nudges a sick Hannah to take her medicine. |
| 14 | 54 | The Invisible Man | 2001-02-23 | | Revelations in the wake of Graham's plastic surgery lead Syd to seek out her patient's father-in-law. |
| 15 | 55 | Parenthood | 2001-03-02 | | A visiting M.D. with a past takes a special interest in Syd; a fastidious baker hires on with Joanie; and the eating problems of a dog and a pig perplex Jim. |
| 16 | 56 | Love Story | 2001-03-16 | | In parallel love stories, Syd falls for an all-American guy with a "contagious spirit"---and a dire heart condition; and Robbie pursues the engaging Tina. |
| 17 | 57 | Exposure | 2001-03-30 | | The possible presence of the Ebola virus stems from a stricken doctor who's visiting Syd from Africa, and results in the quarantine of the Hansen house during a tot's birthday. |
| 18 | 58 | Magician | 2001-04-20 | | Hansen loyalties are tested by the surprise visit of a family patriarch, a rich, ailing curmudgeon who has lucrative propositions---with strings attached. |
| 19 | 59 | Meet Joe Connelly | 2001-04-27 | | A critically ill infant preoccupies Syd, who's also entangled with a ubiquitous politician; a romantic getaway in the wild is anything but for Robbie and Tina. |
| 20 | 60 | Trial & Error | 2001-05-04 | | Disclosures about politician Joe Connelly disillusion Syd, who's still battling a duplicitous drug company; the Robbie-Tina romance runs a rocky road. |
| 21 | 61 | Rule Number One | 2001-05-11 | | Political and romantic matters busy Syd, who's in D.C. with Rep. Connelly for a showdown with a drug company; diverse crises ensnarl Robbie, Tina---and the Hansens' dog. |
| 22 | 62 | Falling | 2001-05-18 | | Dirty politics intrude upon the relationship between Rep. Connelly and Syd, who gets an icy warning from his wife; a bizarre stalking is capped by a cliffhanger. |
Season 4
| Episode No. | No. Overall | Title | Airdate | Runtime | Summary |
| --- | --- | --- | --- | --- | --- |
| 1 | 63 | Dad | 2001-09-28 | | Anxieties seize the Hansens as they adjust to caring for the recuperating Jim, who has suffered memory loss from a gunshot wound. The injury also triggers flashbacks to Jim's troubled youth. |
| 2 | 64 | Home Sweet Home | 2001-10-05 | | Family tensions heighten over the care of Jim, who's working with a demanding therapist. Meanwhile, an AIDS patient with his own family problems concerns Syd. |
| 3 | 65 | Impulse Control | 2001-10-12 | | A mutual charity connection contributes to a growing bond between Syd and her lover's ex; the rift widens between Jim and Joanie, upset by mounting medical bills. |
| 4 | 66 | You Can Count on Me | 2001-10-19 | | A wedding's in the works for Robbie and Tina, who finds a surprising new friend in Joanie; a medical crisis busies Syd, who faces further concerns in her love life. |
| 5 | 67 | Civil Unrest | 2001-10-26 | | Dirty politics cloud the romance between Syd and Senate hopeful Joe Connelly; a medical setback imperils Jim; the prospect of a new dad distresses Pete Jr. |
| 6 | 68 | Best Man | 2001-11-02 | | Prenuptial strains test Robbie and Tina, as they face discord among the Hansen siblings and the erratic behavior of Jim, who cavorts with a stripper at a bachelor party. |
| 7 | 69 | The Honeymoon's Over | 2001-11-09 | | Rehabilitation therapy distresses Jim, whose mood swings take a toll on Syd; airline mix-ups disrupt the honeymoon plans of Robbie and Tina. |
| 8 | 70 | Rocky Road | 2001-11-16 | | An insightful psychologist treats Syd, who confronts her haunted past; a troubled rehab patient befriends Jim, who's thrust into a precarious situation. |
| 9 | 71 | Gobble Gobble | 2001-11-23 | | On Thanksgiving, Jim and Joanie take eventful road trips. He's on a Good Samaritan mission and riding with young rockers; her adventure winds up involving a live turkey. |
| 10 | 72 | The Mating Dance | 2001-12-14 | | At Yuletide, Jim hits it off with a patient he meets at his rehab center, while Joannie hits the town with a hottie from Texas. |
| 11 | 73 | The Start of Something Big | 2002-01-04 | | A delivery-room crisis has repercussions for Syd; the prospect of being pregnant absorbs Tina; an independent-living program cheers Jim, who longs to return to his vet practice. |
| 12 | 74 | Shadow Play | 2002-01-11 | | Scrutiny stresses Syd, facing a malpractice suit and coping with a persistent, medical-board watchdog; watchfulness attends a tentative Jim, now back at his vet practice. |
| 13 | 75 | The Good Fight | 2002-01-25 | | Tensions surface between Syd and the lawyer handling her malpractice case; parental fretting envelops Pete and his Winter Dance date. |
| 14 | 76 | All the King's Men | 2002-02-01 | | A gang member's desperation moves Syd; a rock band's lifestyle fascinates Pete; a dog owner's matchmaking flusters the Hansen's pooch, who's set to "marry" a golden retriever. |
| 15 | 77 | Act Naturally | 2002-03-22 | | A trip to Los Angeles proves to be eventful for Joanie, who is bitten by the acting bug; and for Syd, who consults on a TV medical drama and later faces a major career decision. |
| 16 | 78 | Limbo | 2002-03-29 | | Toddler pageants rope in Hannah and her mom, whose doggie bakery employs Dr. Syd, now unlicensed to practice. |
| 17 | 79 | The Whole Truth | 2002-04-05 | | Syd's malpractice suit is tried in a stressful courtroom battle capped by the plaintiff's telling testimony. |
| 18 | 80 | Gotcha | 2002-04-12 | | Sly and sharp-eyed Syd targets a "hit list" with a water pistol filled with colored ink in a charity fund-raising competition; collegiate Joanie strives to get in with the in-crowd at school. |
| 19 | 81 | Great Expectations | 2002-04-19 | | Jim is enthralled by a free-spirited motorcyclist who keeps a pet orangutan; and Syd's on dates with Owen that turn into competitive frays. |
| 20 | 82 | Things Have Changed | 2002-04-26 | | Jim's off on a motorcycle jaunt with Georgia, much to Meredith's dismay; Syd's befuddled and enraptured by Owen; Joanie's in harmony with her music prof. |
| 21 | 83 | Smoke and Mirrors | 2002-05-03 | | Dual relationships stress out Joanie, dating a professor and reunited with Phil; and Syd, seeing Owen---and a schizophrenic adulator. |
| 22 | 84 | Out of Control | 2002-05-10 | | Cliffhangers hinge on the stalking of Syd by a schizophrenic; and a medical emergency besetting Tina. |
Season 5
| Episode No. | No. Overall | Title | Airdate | Runtime | Summary |
| --- | --- | --- | --- | --- | --- |
| 1 | 85 | A New Beginning | 2002-10-04 | | Syd adjusts to work in a hospital's ER run by a demanding MD ---and to an intensified love interest. Meanwhile, Joanie favors a radio career over romance; and Jim faces an uncertain future with Meredith. |
| 2 | 86 | It's Raining Men | 2002-10-11 | | Hospital crises bind Syd to a charming MD; callers frustrate radio talk-show host Joanie; an equine calamity spurs Jim; a real-estate deal haunts Robbie. |
| 3 | 87 | Cloak and Dagger | 2002-10-18 | | A visit from Owen's mysterious folks unsettles Syd, who's especially wary of his intimidating mom; an intriguing call-in to Joanie's radio show preoccupies her. |
| 4 | 88 | The Wedding Planner | 2002-10-25 | | Nuptial plans ruffle Syd; a radio interview with a nature-show host rattles Joanie, who's set upon by a pesky crow, a frolicsome chimp and an ornery monkey. |
| 5 | 89 | Things That Go Bump in the Night | 2002-11-01 | | On Halloween, chaos descends upon the ER, where Syd copes with a stabbed mime, a man who believes he's a vampire and an injured, eerily insightful witch. |
| 6 | 90 | The Heart of the Matter | 2002-11-08 | | A female prisoner's medical plight moves Syd; Tina's disappearance unsettles Robbie; a shaggy dog's care requires special treatment, dictated by its snooty owner. |
| 7 | 91 | Truth and Consequences | 2002-11-15 | | Trust, resolve and guilt figure in diverse ties, including Syd's restive relationship with her fiancé; and Tina's reemergence into the lives of the spouse and son she deserted. |
| 8 | 92 | Left-Overs | 2002-11-22 | | A frantic Thanksgiving weekend finds Owen at a bridal shower subbing for Syd, inundated with crises; and Robbie facing neighbors' pressure to decorate his B & B for Christmas. |
| 9 | 93 | The Sound of Music | 2002-12-06 | | A serious illness afflicting Syd makes uneasy acquaintances of her fiancé and the MD who attracts her; relationship changes test Joanie and Leo, and Robbie and Tina. |
| 10 | 94 | Eye of the Storm | 2002-12-13 | | A tornado disaster takes Syd to Tennessee, where she's awhirl in a related medical crisis. Back home, Syd's wedding plans run afoul of skunks in the rehearsal-dinner site. |
| 11 | 95 | The Eleventh Hour (1) | 2002-12-20 | | A crisis imperils the wedding of Owen and Syd, who's being held hostage by a desperate father seeking care for his son, a critically wounded gunshot victim. |
| 12 | 96 | The Eleventh Hour (2) | 2002-12-20 | | ER pandemonium surrounds Syd, whose wedding's on hold while she treats Dr. Augustine, a shooting victim, and reasons with her gun-wielding captor. |
Series Cast
| | | | |
| --- | --- | --- | --- |
| | Melina Kanakaredes | as Dr. Sydney Hansen | |
| | Mike Farrell | as Jim Hansen | |
| | Paula Cale | as Joanie Hansen | |
| | Seth Peterson | as Robbie Hansen | |
| | Concetta Tomei | as Lynda Hansen | |
| | Leslie Silva | as Dr. Helen Reynolds | |
Series Crew
| | Position | Name |
| --- | --- | --- |
| | Creator | John Masius |
Related News
TVMaze