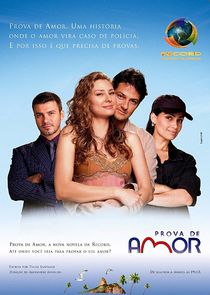 Prova de Amor (Proof of Love) is a Brazilian soap opera produced by Rede Record and originally displayed between 24 of October of 2005 the 17 of July of 2006 in 229 chapters, succeeding These Women and preceding Bicho do Mato. Daniel Avelar (Marcelo Serrado) and Clarice Luz (Lavínia Vlasak), parents of Mariana (Júlia Maggessi), called Nininha, had everything to be happy. They are loved and were progressing well in their professional lives. Daniel is a young lawyer who has passed the Right to contest for public defender and Clarice is a young biology student who is doing masters in Ecology and Environmental Education. The pregnancy and the imminent coming of the small Mariana make the two decide to get married and raise a family.
Series Overview
Rating
imDb Rating: 4.9 (116 Votes)
Metascore: N/A
Plot
The life of a young couple in love is damaged by the man's insane, treacherous and jealous brother, after he separates their daughter from them.
Details
Rated: N/A
Released: 24 Oct 2005
Runtime: N/A
Genre: Drama, Romance
Director: N/A
Writer: N/A
Actors: Marcelo Serrado, Patrícia França, Lavínia Vlasak, Leonardo Vieira
Language: Portuguese
Country: Brazil
Awards: 2 wins & 9 nominations.
Total Seasons: 1
Previous Episode
Episode 71
Episode 1x71; Jul 13, 2006
Previous Episodes 1x71: Episode 71 1x70: Episode 70 1x69: Episode 69 1x68: Episode 68 1x67: Episode 67 1x66: Episode 66 1x65: Episode 65 1x64: Episode 64 1x63: Episode 63

View All Episodes
Cast
Vanessa Gerbelli as Elza Socorro
Marcelo Serrado as Daniel Avelar
Cláudio Heinrich as Rafael Avelar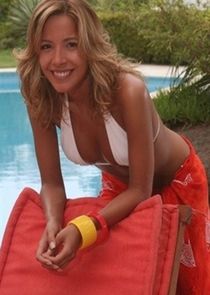 Renata Dominguez as Patrícia Lopo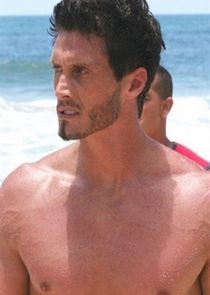 André Segatti as Gerião
Theo Becker as Gabriel Avelar
View Full Cast
Skip to:
Season 1
| Episode No. | No. Overall | Title | Airdate | Runtime | Summary |
| --- | --- | --- | --- | --- | --- |
| 1 | 1 | Piloto | 2005-10-24 | 60 | |
| 2 | 2 | Episode 2 | 2005-10-25 | 60 | |
| 3 | 3 | Episode 3 | 2005-10-26 | 60 | |
| 4 | 4 | Episode 4 | 2005-10-27 | 60 | |
| 5 | 5 | Episode 5 | 2005-10-28 | 60 | |
| 6 | 6 | Episode 6 | 2005-10-29 | 60 | |
| 7 | 7 | Episode 7 | 2005-10-31 | 60 | |
| 8 | 8 | Episode 8 | 2005-11-01 | 60 | |
| 9 | 9 | Episode 9 | 2005-11-02 | 60 | |
| 10 | 10 | Episode 10 | 2005-11-03 | 60 | |
| 11 | 11 | Episode 11 | 2005-11-04 | 60 | |
| 12 | 12 | Episode 12 | 2005-11-05 | 60 | |
| 13 | 13 | Episode 13 | 2005-11-07 | 60 | |
| 14 | 14 | Episode 14 | 2005-11-08 | 60 | |
| 15 | 15 | Episode 15 | 2005-11-09 | 60 | |
| 16 | 16 | Episode 16 | 2005-11-10 | 60 | |
| 17 | 17 | Episode 17 | 2005-11-11 | 60 | |
| 18 | 18 | Episode 18 | 2005-11-12 | 60 | |
| 19 | 19 | Episode 19 | 2005-11-14 | 60 | |
| 20 | 20 | Episode 20 | 2005-11-15 | 60 | |
| 21 | 21 | Episode 21 | 2005-11-16 | 60 | |
| 22 | 22 | Episode 22 | 2005-11-17 | 60 | |
| 23 | 23 | Episode 23 | 2005-11-18 | 60 | |
| 24 | 24 | Episode 24 | 2005-11-19 | 60 | |
| 25 | 25 | Episode 25 | 2005-11-21 | 60 | |
| 26 | 26 | Episode 26 | 2005-11-22 | 60 | |
| 27 | 27 | Episode 27 | 2005-11-23 | 60 | |
| 28 | 28 | Episode 28 | 2005-11-24 | 60 | |
| 29 | 29 | Episode 29 | 2005-11-25 | 60 | |
| 30 | 30 | Episode 30 | 2005-11-26 | 60 | |
| 31 | 31 | Episode 31 | 2005-11-28 | 60 | |
| 32 | 32 | Episode 32 | 2005-11-29 | 60 | |
| 33 | 33 | Episode 33 | 2005-11-30 | 60 | |
| 34 | 34 | Episode 34 | 2005-12-01 | 60 | |
| 35 | 35 | Episode 35 | 2005-12-02 | 60 | |
| 36 | 36 | Episode 36 | 2005-12-03 | 60 | |
| 37 | 37 | Episode 37 | 2005-12-05 | 60 | |
| 38 | 38 | Episode 38 | 2005-12-06 | 60 | |
| 39 | 39 | Episode 39 | 2005-12-07 | 60 | |
| 40 | 40 | Episode 40 | 2005-12-08 | 60 | |
| 41 | 41 | Episode 41 | 2005-12-09 | 60 | |
| 42 | 42 | Episode 42 | 2005-12-10 | 60 | |
| 43 | 43 | Episode 43 | 2005-12-12 | 60 | |
| 44 | 44 | Episode 44 | 2005-12-13 | 60 | |
| 45 | 45 | Episode 45 | 2005-12-14 | 60 | |
| 46 | 46 | Episode 46 | 2005-12-15 | 60 | |
| 47 | 47 | Episode 47 | 2005-12-16 | 60 | |
| 48 | 48 | Episode 48 | 2005-12-17 | 60 | |
| 49 | 49 | Episode 49 | 2005-12-19 | 60 | |
| 50 | 50 | Episode 50 | 2005-12-20 | 60 | |
| 51 | 51 | Episode 51 | 2005-12-21 | 60 | |
| 52 | 52 | Episode 52 | 2005-12-22 | 60 | |
| 53 | 53 | Episode 53 | 2005-12-23 | 60 | |
| 54 | 54 | Episode 54 | 2005-12-24 | 60 | |
| 55 | 55 | Episode 55 | 2005-12-27 | 60 | |
| 56 | 56 | Episode 56 | 2005-12-28 | 60 | |
| 57 | 57 | Episode 57 | 2005-12-29 | 60 | |
| 58 | 58 | Episode 58 | 2005-12-30 | 60 | |
| 59 | 59 | Episode 59 | 2005-12-31 | 60 | |
| 60 | 60 | Chapter 36 | 2006-01-02 | 60 | |
| 61 | 61 | Episode 61 | 2006-07-01 | 60 | |
| 62 | 62 | Episode 62 | 2006-07-03 | 60 | |
| 63 | 63 | Episode 63 | 2006-07-04 | 60 | |
| 64 | 64 | Episode 64 | 2006-07-05 | 60 | |
| 65 | 65 | Episode 65 | 2006-07-06 | 60 | |
| 66 | 66 | Episode 66 | 2006-07-07 | 60 | |
| 67 | 67 | Episode 67 | 2006-07-08 | 60 | |
| 68 | 68 | Episode 68 | 2006-07-10 | 60 | |
| 69 | 69 | Episode 69 | 2006-07-11 | 60 | |
| 70 | 70 | Episode 70 | 2006-07-12 | 60 | |
| 71 | 71 | Episode 71 | 2006-07-13 | 60 | |
Series Cast
| | | | |
| --- | --- | --- | --- |
| | Vanessa Gerbelli | as Elza Socorro | |
| | Marcelo Serrado | as Daniel Avelar | |
| | Cláudio Heinrich | as Rafael Avelar | |
| | Renata Dominguez | as Patrícia Lopo | |
| | André Segatti | as Gerião | |
| | Theo Becker | as Gabriel Avelar | |
| | Bianca Rinaldi | as Joana Martins Pena | |
| | Lavínia Vlasak | as Clarice Luz | |
| | Jorge Pontual | as Júlio Ladeira | |
| | André Mattos | as Padilha | |
| | Patrícia França | as Diana Alba | |
| | Leonardo Vieira | as Vitor Lopo Júnior | |
Related News
TVMaze