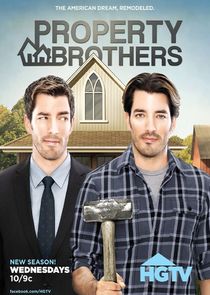 Drew and Jonathan Scott have become household names in real estate and home renovation. And on Property Brothers, they're as determined as ever to help couples find, buy, and transform extreme fixer-uppers into incredible dream homes. First, real estate specialist Drew tracks down hidden gems with untapped potential, and then it's up to identical twin brother and contractor Jonathan to expertly overhaul these ramshackle properties. Convincing homebuyers to take a radical risk is their first challenge. Then they've got to deliver these ambitious renovation projects on time and on budget.
Series Overview
Rating
imDb Rating: 7.2 (2,368 Votes)
Metascore: N/A
Plot
The Property Brothers are determined to help couples find, buy and transform extreme fixer-uppers into the ultimate dream home. And since it's hard to see beyond a dated property's ...
Details
Rated: TV-G
Released: 18 May 2011
Runtime: 43 min
Genre: Reality-TV
Director: N/A
Writer: N/A
Actors: Drew Scott, Jonathan Silver Scott
Language: English
Country: Canada
Awards: Nominated for 1 Primetime Emmy. Another 1 win & 1 nomination.
Total Seasons: 14
Previous Episode
Tear Downs and I Dos
Episode 14x14; Sep 11, 2019
With their wedding just months away, this couple hopes to find and renovate their forever home -- with room for their growing brood of rescue dogs. A narrow search area puts Drew in the hot seat, and a low-ball offer eventually leads to a deal no one saw coming. Later, it's up to Jonathan to keep the reno on track so the couple can move in before tying the knot.
Previous Episodes 14x14: Tear Downs and I Dos 14x13: Owning An Oasis 14x12: Strength In Numbers 14x11: A Home To Hug 14x10: New Start, New Home, New Memories 14x9: Hometown Vegas 14x8: Glitz and Glamour 14x7: Gambles and Jackpots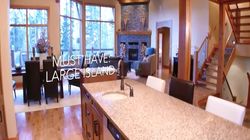 14x6: Party on the Hill

View All Episodes
Cast
Andria Barrett as Narrator
Drew Scott as Host
Jonathan Scott as Host
View Full Cast
Recent News
Ghana cashes in on slave heritage tourism
In a clearing at the turnoff to Assin Manso, a billboard depicts two African slaves in loincloths, their arms and legs in chains. Beside them are the words, "Never Again!"
via NewsAPI
View More Related News
Skip to:
Season 1
| Episode No. | No. Overall | Title | Airdate | Runtime | Summary |
| --- | --- | --- | --- | --- | --- |
| 1 | 1 | Leaving the Suburbs (John & Christine) | 2011-01-04 | 60 | |
| 2 | 2 | Vintage Clothes, Vintage Homes (Kieron & Emma) | 2011-01-11 | 60 | |
| 3 | 3 | Victorian Dream House (Stefan & Owen) | 2011-01-18 | 60 | |
| 4 | 4 | Honeymoon Retreat (Matt & Aleya) | 2011-01-25 | 60 | |
| 5 | 5 | Family Fixer-Upper (Stephen & Julie) | 2011-02-01 | 60 | |
| 6 | 6 | Run-down Renovation (Julie & Peter) | 2011-02-08 | 60 | |
| 7 | 7 | Downtown Dump to Dream Home (Lise & Andrew) | 2011-02-15 | 60 | |
| 8 | 8 | Contemporary Fixer-Upper (Sam & Monica) | 2011-02-22 | 60 | |
| 9 | 9 | Moving Out of Mom's (Jessica & Jason) | 2011-03-01 | 60 | |
| 10 | 10 | Townhouse to Dream House (Janice & Rob) | 2011-03-08 | 60 | |
| 11 | 11 | Another Renovation Plan (Monica & Kevin) | 2011-03-15 | 60 | |
| 12 | 12 | Out on Their Own (Andrea & Dave) | 2011-03-22 | 60 | |
| 13 | 13 | Bachelor Pad to Family Home (Raun & Jasprit) | 2011-03-29 | 60 | |
Season 2
| Episode No. | No. Overall | Title | Airdate | Runtime | Summary |
| --- | --- | --- | --- | --- | --- |
| 1 | 14 | Space-less to Spacious (Scott & Sarah) | 2011-10-19 | 60 | A couple wants to move from a condo to a house so they have more space. |
| 2 | 15 | Not Suburban or Subdivision (Nancy & Dan) | 2011-10-26 | 60 | Nancy and Dan are tired of the suburban lifestyle and want to move back downtown. |
| 3 | 16 | Empty Nesters Explore the City (Tina & James) | 2011-11-02 | 60 | With huge expectations and a tiny budget, Tina and James want to move out of the suburbs. |
| 4 | 17 | Suburbs to City Life (Tim & Michelle) | 2011-11-09 | 60 | Tim and Michelle are more than ready to move to the city and into their own place. |
| 5 | 18 | Condo to Reno (Katherine & Jordan) | 2011-11-16 | 60 | Katherine and Jordan are tired of being crammed in their tiny condo and want to spread out in their first home. |
| 6 | 19 | Commute to Compromise (Lica & Nicholas) | 2011-11-23 | 60 | Lica and Nicholas want a budget-friendly, swanky, modern city home. |
| 7 | 20 | Expanding the Family Fun (Jose & Connie) | 2011-11-30 | 60 | |
| 8 | 21 | Renting to Renovating (Marianne & Steve) | 2011-12-07 | 60 | |
| 9 | 22 | Kosher Kitchen (Liat & Zack) | 2011-12-14 | 60 | |
| 10 | 23 | First Home Jitters (Vincent & Helena) | 2011-12-21 | 60 | |
| 11 | 24 | Construction to Quiet (Mike & Avi) | 2012-01-11 | 60 | |
| 12 | 25 | Dumping the Duplex [Morgan & Kristin] | 2012-02-14 | 60 | |
| 13 | 26 | Almost Newlyweds, Almost Home (Jay & Cara) | 2012-02-29 | 60 | |
| 14 | 27 | Out of the In-Laws' House (Delecia & Dwyane) | 2012-03-14 | 60 | |
Season 3
| Episode No. | No. Overall | Title | Airdate | Runtime | Summary |
| --- | --- | --- | --- | --- | --- |
| 1 | 28 | Kristi & Jay | 2013-01-09 | 60 | |
| 2 | 29 | Luke & Courtney | 2013-01-16 | 60 | |
| 3 | 30 | April | 2013-01-23 | 60 | |
| 4 | 31 | Kristine & Paul | 2013-01-30 | 60 | |
| 5 | 32 | Sarah & Mari | 2013-02-06 | 60 | |
| 6 | 33 | Samira & Shawn | 2013-02-13 | 60 | |
| 7 | 34 | Angie & Tito | 2013-02-20 | 60 | |
| 8 | 35 | Matt & Krysten | 2013-02-27 | 60 | |
| 9 | 36 | James & David | 2013-03-06 | 60 | |
| 10 | 37 | Parker & Francesca | 2013-03-13 | 60 | The move from a tiny condo to a dream home for Parker and Francesca. |
| 11 | 38 | Caitlin & Steve | 2013-03-20 | 60 | A couple wants to find an open, eco-home within walking distance of amenities. |
| 12 | 39 | Kate & Dave | 2013-03-27 | 60 | |
| 13 | 40 | Rose & Giancarlo | 2013-04-03 | 60 | |
Season 4
| Episode No. | No. Overall | Title | Airdate | Runtime | Summary |
| --- | --- | --- | --- | --- | --- |
| 1 | 41 | Under Their Own Roof (Whitney & Wyatt) | 2012-06-13 | 60 | Whitney and Wyatt live with her parents, and are tired of the lack of space and the long commutes to work. They're ready to buy their first home, and know what they want, but are limited by their small budget. Property Brothers Drew and Jonathan help them see how a renovation can give them their perfect home. After choosing a fixer-upper, the design plan runs into a wall causing the anxious first-time homeowners to wonder if they'll ever have a place of their own. It's up to the Property Brothers to create the couple's dream home. |
| 2 | 42 | Dumping the Duplex (Morgan & Kristin) | 2012-06-06 | 60 | Morgan and Kristin decided not to renew the contract on their rental duplex in hopes of buying their first home. On their budget, they had to choose a fixer-upper. With the help of Property Brothers Drew and Jonathan they were able to see through the dirt and grim, to a house they can make their own. It needs work, but has the character they love. As the renovations get underway, issues arise when a storm ruins some of the progress. They're counting on the Property Brothers to salvage the work and restore the character to make this fixer-upper into their dream home. |
| 3 | 43 | Abundance of Appliances (Dan & Brittany) | 2012-06-12 | 60 | Dan and Brittany are ready to move from their tiny apartment into a house where they can entertain. Dan has collected loads of appliances for their house, and is ready for a house that can fit them. They need a larger home, and with it, they want more style, but on their budget that's nearly impossible. So, Property Brothers Drew and Jonathan are ready to help the couple find a fixer-upper and then renovate it to become their dream house. Even though Dan's all jokes as they tour the homes, will the reality of knocking down walls and extensive renovations still have him laughing? |
| 4 | 44 | Looking for Wow (Stan & Leslie) | 2012-06-20 | 60 | Stan, Leslie and their two daughters, Stacy and Sarah each have a list of what they want in their family's home, but they all agree on one thing - they've got to get out of the condo they're living in now. They sold their house and are living there until they can find their perfect home. But with all the requirements they have, and their budget, Property Brothers Drew and Jonathan have a lot of work to do. After the renovation starts they realize it's going to be harder than they thought working with handy man Stan. |
| 5 | 45 | Space for a Crowd (Kate & Cole) | 2012-06-27 | 60 | Social butterflies Kate and Cole have been renting a house for too long. They're ready to get out of the cramped space and purchase their first home. They want a house with an open floor plan so they can socialize and entertain their friends, as well as have space for their 2 dogs. Property Brothers Drew and Jonathan show them fixer-uppers they know will meet their needs, but Kate and Cole are skeptical of the work and costs required to transform it into their dream home. With a difficult demolition, schedule delays and extra costs, will the Property Brothers be able to get the renovation done in time and within the budget? |
| 6 | 46 | Downtown Dream Home (Micah & Stephanie) | 2012-07-04 | 60 | Micah and Stephanie have been married a few years and are ready to find a home to settle into. They both work downtown, and would like to find a home nearby. They can't afford a move-in ready house, but with the help of Property Brothers Drew and Jonathan, they decide on a fixer-upper in the perfect location. Yet, after buying the old house, it seems to have more issues than they bargained for - and they start to second guess their decision. It's up to the Property Brothers to keep this renovation on track and turn this house into the downtown home of their dreams. |
| 7 | 47 | Picturing the Possibilites (Jacob & Lana) | 2012-07-11 | 60 | High school sweethearts Jacob and Lana are ready to get out of their tiny one bedroom apartment and into their first home together. A move-in ready home is too expensive for their tight budget and they are skeptical about a full renovation. Property Brothers Drew and Jonathan work hard to show the couple that they can turn an affordable fixer-upper into a home that they desire, but the couple still has a hard time envisioning the final results. |
| 8 | 48 | Bachelorette Pad (Amber) | 2012-07-18 | 60 | Newly single Amber is looking to get out of her friend's parents' house and into a space of her own. She wants something glitzy and glamorous, but doesn't have a large budget to get the ready-made place she was hoping for. Property Brothers Drew and Jonathan show her afforadble homes that can be transformed into the her dream house. To help with the renovation, she enlists the help of her mom and sister. But, with unexpected costs and other issues along the way, she's counting on the Property Brothers to turn her fixer-upper into a beautiful home with the perfect amount of sparkle. |
| 9 | 49 | High-End Home (Jessica & Rob) | 2012-07-25 | 60 | Rob, Jessica and their 5-year-old daughter, Coco, sold their home and are now living with Jessica's parents. They want a high-end home but have a low-end budget. Property Brothers Drew and Jonathan Scott work hard to find the perfect fixer-upper to renovate into the family's dream home. The low cost of the house allows for a large renovation budget, but issues along the way quickly devour the extra money and threaten their chances of getting the high-end upgrades they want. It's up to the Property Brothers to turn this house into their family dream home. |
| 10 | 50 | An Eclectic Vision (Olivia) | 2012-08-01 | 60 | Olivia is ready to get out of her cramped studio apartment and purchase her first home. She wants a home that matches her eclectic style and has plenty of room for her out of town guests. Since a move-in ready home is out of her price range, Property Brothers Drew and Jonathan Scott find her a funky fixer-upper to renovate so it will reflect her style. Her last-minute requests and vintage purchases throw curveballs at the brothers, but she's relying on them to transform the house into her perfect home. |
| 11 | 51 | Fit for a Family (Sophie & Preston) | 2012-08-08 | 60 | Sophie and Preston have been renting a small home but their lease is about to run out. They are ready to stop renting and purchase their first home. They want a place with plenty of storage and an open concept floorplan with room for their son Fin to play. Property Brothers Drew and Jonathan Scott have to convince the skeptical couple that they can turn a fixer-upper into their dream home. However, the budget is tight and compromises are made in order for the renovation to be completed. Will the Property Brothers make ends meet and give this couple their dream home? |
| 12 | 52 | Extended Family Fun (Cori & Soroosh) | 2012-08-15 | 60 | Cori, Soroosh, and their two young sons, Zaidan and Kasra are ready to escape the cramped quarters of their apartment and move into a home with a large inviting space. They want a modern place ideal for family gatherings with Soroosh's large Persian family. Property Brothers Drew and Jonathan Scott show them how they can transform an old, outdated house into the house of their dreams. The low cost of the house and large renovation has everyone excited, but the couples excitement causes Jonathan more stress than he planned for. |
| 13 | 53 | Active in the City (Jeanette & Tony) | 2012-08-22 | 60 | Tony and Jeanette are living in a duplex with their friends, but the tight space has them ready to leave. They want a place of their own in the city that will fit their active lifestyle. They'd love a move-in ready house, but their budget is limited. That's where Property Brothers Drew and Jonathan come in. They'll help couple find a house with the potential to become their dream home. The couple is ready to find their dream home, but will all the decisions and second-guessing get in the way of turning this house into their dream home? |
Season 5
| Episode No. | No. Overall | Title | Airdate | Runtime | Summary |
| --- | --- | --- | --- | --- | --- |
| 1 | 54 | Megan & Greg | 2013-08-28 | 60 | After living and working abroad, Megan and hockey pro Greg are ready to settle down and start a family. They want a sunny, open space with a backyard and man cave in Greg's childhood neighborhood. The Property Brothers come to the rescue helping them find a budget-friendly dream home that can be renovated on time. With a budget that doesn't match the couple's expectations, Drew and Jonathan struggle to sell the potential of a fixer-upper. Megan and Greg's reno anxiety is confirmed, though, when demo day uncovers unwanted visitors and shoddy structural issues. Then, their indecision over quickly needed design choices makes Jonathan nervous. A game of road hockey provides a fun distraction, but the loser must perform a tedious chore. As Jonathan races to meet the deadline, an unexpected gift throws a wrench into his schedule. And Drew resolves a dilemma for Greg just in time for the couple to make an exciting announcement. |
| 2 | 55 | Sandra & Kyle | 2013-09-04 | 60 | Sandra and Kyle have been renting her late grandma's shabby, outdated house and it's time for something more modern. They want an open concept design with a killer kitchen, on the subway line, and a short walk from all amenities. The Property Brothers come to the rescue helping them find a budget-friendly dream home that can be renovated on time.With a budget that doesn't match the couple's expectations, Drew and Jonathan struggle to sell the potential of a fixer-upper. This time, however, Drew's first suggestion is a real surprise. The house also holds some unwanted glitches that add time and money to the redesign. As Sandra and Kyle struggle with living above the renos, Jonathan compensates with some retail therapy. But when a planned living room feature is threatened, the couple could start to regret their decision unless Jonathan can work his usual magic in time for move-in day. |
| 3 | 56 | Marla & Adam | 2013-03-26 | 60 | Newlyweds Marla and Adam are ready to move out of her mom's place and start their lives together as a married couple. They want a kitchen to accommodate their kosher lifestyle, extra bedrooms for visiting family, and a quick commute to work. The Property Brothers come to the rescue helping them find a budget-friendly dream home that can be renovated on time. With a budget that doesn't match the couple's expectations, Drew and Jonathan struggle to sell the potential of a fixer-upper. But the real challenge lies in resolving Marla and Adam's many stylistic differences. So Jonathan resorts to a unique method of building consensus, while also dealing with daily visits and constant questions from Marla. But her background in property management results in a couple of good suggestions. And the demolition uncovers a nice cost-saving surprise. But then the couple throws the kibosh on a key feature of Jonathan's design throwing a wrench in the schedule. Jonathan must figure out a way to discourage Marla's visits if he's going to get any of the finishing touches done! |
| 4 | 57 | Mark & Priscilla | 2013-09-18 | 60 | Back home after years of exotic travel, and with a second child on the way, Mark and Priscilla are desperate to escape their cramped rental. They want a big, detached, open-concept house in a family friendly neighborhood. The Property Brothers come to the rescue helping them find a budget-friendly dream home that can be renovated on time. With a budget that doesn't match the couple's expectations, Drew and Jonathan struggle to sell the potential of a fixer-upper. But Mark's expensive tastes result in a pricy fixer-upper. So when a slew of unexpected structural, electrical and plumbing issues surface, rising costs create major tension for the mom and dad-to-be. And setbacks to the schedule add pressure on Jonathan who has promised to deliver the reno before Priscilla delivers the baby. But his focus on essential structural solutions is diverted by Mark's premature fixation with finishes. With time quickly counting down to move-in day, Jonathan must find a way to fend off eager Mark while bringing the whole house to code! |
| 5 | 58 | Christine & Mathieu | 2013-09-25 | 60 | Christine, Mathieu and two active kids are living in a cramped rental. With little time left on the lease, the family urgently needs to escape. They want way more space, a gourmet kitchen, stylish floors and easy access to nature trails. The Property Brothers come to the rescue helping them find a budget-friendly dream home that can be renovated on time. With a budget that doesn't match the couple's expectations, Drew and Jonathan struggle to sell the potential of a fixer-upper. And the demolition reveals some unexpected surprises that have budget-conscious Mathieu wringing his hands. Christine adds to his worries with demands for costly upgrades to Jonathan's original plan. But the nervous couple is buoyed by the work-in-progress. That is, until some bad dreams plunge Christine into further anxiety. This leads to an unwelcome surprise visit and a less-than-welcome response from Jonathan. As the family contends with growing restlessness in a small apartment, and growing excitement over a new home, Jonathan must race against the clock to deliver on-budget, on a very tight deadline. |
| 6 | 59 | Kathryn & Eric | 2013-10-02 | 60 | Expectant parents Kathryn and Eric are ready to trade in his downtown bachelor pad for a family-friendly house in the suburbs. They want a big bright kitchen with a formal dining space, cozy living room, and a beautiful nursery for baby. The Property Brothers come to the rescue helping them find a budget-friendly dream home that can be renovated on time. With a budget that doesn't match the couple's expectations, Drew and Jonathan struggle to sell the potential of a fixer-upper. A smooth demolition is an initial relief for the nervous parents-to-be. But it leads to new scheduling demands from an impatient Kathryn. As Jonathan rushes to accommodate, he and the couple have some potentially costly design disagreements. But the team comes together on a fun-filled day shopping for baby furniture. Then, with time ticking, a major miscommunication seriously jeopardizes the move-in date. It's a race to the finish for Jonathan's team especially since no one wants to be late for the baby! |
| 7 | 60 | Danielle & Chad | 2013-10-09 | 60 | Danielle and Chad, and three rambunctious young kids, are sharing a tiny bedroom in his mom's house after a stint abroad. They want a private, detached home with four bedrooms, spacious kitchen and playroom, plus a nice backyard. The Property Brothers come to the rescue helping them find a budget-friendly dream home that can be renovated on time. With a budget that doesn't match the couple's expectations, Drew and Jonathan struggle to sell the potential of a fixer-upper. And the pressure is on from the start as the anxious family lives upstairs through the loud, dusty renovation. Structural issues could impact key design features and Danielle isn't shy about voicing her displeasure especially when it comes to the kids' playroom. But Chad's mother eases pressure on Jonathan with an unexpected solution. Meanwhile, Danielle can't resist the urge to snoop around. So even though the kids lend a helpful hand in the garden, busy Jonathan must devise an exit strategy for the family in order to bring the ambitious project in on time. |
| 8 | 61 | Joey & Mark | 2013-10-16 | 60 | Joey and Mark and their baby daughter are desperate to escape his sister's tiny downtown basement for peace and quiet in the country. They want a big master bedroom, in-law suite, modern kitchen and bathroom, plus ample stable space for her three horses. The Property Brothers come to the rescue helping them find a budget-friendly dream home that can be renovated on time. With a budget that doesn't match the couple's expectations, Drew and Jonathan struggle to sell the potential of a fixer-upper. Handyman Mark proves himself up to the task with a bunch of jobs well done. But Jonathan must then reluctantly return the favour in the horse stalls. Despite the extra helping hands, Joey becomes increasingly impatient. So Jonathan and Drew hightail it to the furniture store where one of the brothers decides to sit down on the job. Meanwhile, back at the ranch, Jonathan discovers Mark's first misstep, and must decide whether or not to keep him on the crew as time counts down to move-in day. |
| 9 | 62 | Kari & Boris | 2013-10-23 | 60 | Avid video gamers Boris and Kari are expecting a baby so it's time for better digs. But with their tiny condo already rented out, time is ticking. They want four bedrooms, gourmet kitchen and nursery, plus a high tech games room and space for Boris' geeky action figures. The Property Brothers come to the rescue helping them find a budget-friendly dream home that can be renovated on time. With a budget that doesn't match the couple's expectations, Drew and Jonathan struggle to sell the potential of a fixer-upper. The pressure is on, though, when a tough negotiation leaves less money for the upgrades. Kari experiences arachnophobia during the demolition, and an unexpected plumbing issue throws more money down the drain. Boris ups the budget with unplanned technical demands but must then make a difficult decision in order to pay for them. Design choices in the nursery are clearer after Kari's ultrasound, despite Jonathan's attempts to influence the baby naming. And Kari's patience wears thin when they face costly delays as Jonathan races to complete the job before the baby arrives. |
| 10 | 63 | Stephen & Karina | 2013-10-30 | 60 | Stephan and Karina have moved 12 times in 15 years and their animated kids, Samuel and Alicia, have had enough! Tired of renting and renovations, the doting parents promise to set down roots in a super-stylish modern home. The Property Brothers come to the rescue helping them find a budget-friendly dream home that can be renovated on time.With a budget that doesn't match the couple's expectations, Drew and Jonathan are forced to convince Stephan and Karina to see the potential of a fixer-upper. After the kids are bribed with sugar and the green light to design their own dream bedrooms, a massive renovation is off to the races. It's all fun and games until a major mechanical issue rips the budget apart and threatens the home's original treasures. Then Stephan and Karina brazenly override Jonathan's kitchen design sending the timeline into a tailspin. While the couple struggles to open up a new business of their own, Jonathan struggles to satisfy his clients. Young, feisty, and fiercely picky, Alicia proves to be the toughest of the bunch! |
| 11 | 64 | Nancy & Rhonda | 2013-10-22 | 60 | Nancy and Rhonda have been dating for five years and finally it's time to shack up! They're both eager to move away from cramped city living into a serene and stylish home, but the power couple needs tons of space to make it work. The Property Brothers come to the rescue helping them find a budget-friendly dream home that can be renovated on time.With a budget that doesn't match the couple's expectations, Drew and Jonathan struggle to sell the potential of a fixer-upper. The demolition is all fun and games until Jonathan reveals some hidden problems that could catapult the budget to new and impossible heights. His problems increase when the couple constantly drops by unannounced to inspect his work and make unhelpful purchases for the house. To get everything finished on time and get them out of his way, Jonathan concocts a ploy to gain their confidence. If it works he can work in peace. If not, they will continue to snoop and drive him up the walls! |
| 12 | 65 | Crista & Sumit | 2013-11-13 | 60 | Crista and Sumit have reached their limit and want to flee from their cramped townhouse. With four dogs and plans to have kids, it's time to settle into a large free-flowing home with all the modern fixings. But it's never that easy! The Property Brothers come to the rescue helping them find a budget-friendly dream home that can be renovated on time. With a budget that doesn't match the couple's expectations, Drew and Jonathan struggle to sell the potential of a fixer-upper. The couple almost instantly regrets their decision when a string of unexpected surprises hurt the budget and threaten the timeline. But it doesn't stop Crista from insisting on a long list of new upgrades that she must have. And she grows increasingly cranky when the couple is forced to move into the construction site. Jonathan thinks he has it all under control when an 11th hour snag threatens everything! |
| 13 | 66 | Veronica & Andrew | 2013-11-20 | 60 | Veronica and Andrew have had it with their cramped condo. With Veronica's maternity leave coming to an end, the clock is ticking to find the perfect turnkey home in which to raise their young family. But it's never that easy! The Property Brothers come to the rescue helping them find a budget-friendly dream home that can be renovated on time.With a budget that doesn't match the couple's expectations, Drew and Jonathan struggle to sell the potential of a fixer-upper. From the second the couple decides between two huge renovation projects, multiple disasters conspire to max out the budget and set the schedule back. Jonathan scrambles to reconfigure his designs but Andrew, happily oblivious to the details, continues to demand a top-of-the-line barbecue! Forced to live through the renovation, Veronica struggles with the pressure, and Jonathan is pushed to work miracles that even he doesn't think he can manage. |
Season 6
| Episode No. | No. Overall | Title | Airdate | Runtime | Summary |
| --- | --- | --- | --- | --- | --- |
| 1 | 67 | Maria & Dave | 2014-03-12 | 60 | After six months of hotel living with their dog and two sons, Maria and stay-at-home dad Dave are feeling the squeeze. Fed up with their cramped quarters, they're finally ready to find a sprawling suburban home of their own. Drew and Jonathan promise to set them up with a great property in a solid school district, but explain the only way to get everything on their wish list will be to renovate a fixer-upper. Maria soon finds herself balancing location with a longer commute. And after the couple seals the deal with their lowball approach, there's no turning back. The demolition reveals a potentially costly setback. And when it comes to the final unveiling, the Property Brothers literally make a splash. |
| 2 | 68 | Franklin & Heather | 2014-03-19 | 60 | Tired of living in their cramped condo, Franklin and Heather are hoping to find a sprawling move-in ready home where they can entertain in style. The only problem is their wish list is way out of step with their budget, and they don't want to compromise on anything. Drew and Jonathan promise to set them up with the perfect property. That is, as soon as they've convinced the couple to purchase and renovate a hardcore fixer upper. A rocky home inspection throws a wrench into the works. And once demolition begins, a host of serious issues threaten to fray nerves and completely derail the project. |
| 3 | 69 | Edith & Fred | 2014-03-26 | 60 | A couple who have been living with their son decide to make their next home a resort-style oasis that's perfect for entertaining family and friends. |
| 4 | 70 | Melissa & Joe | 2014-04-08 | 60 | Drew finds a fixer-upper home for a couple with two small children, and then Jonathan gets to work on a guest suite and home theater, but an unexpected repair takes a toll on the remodeling budget. |
| 5 | 71 | Sandy & Susy | 2014-04-15 | 60 | Sandy's search for the perfect downtown property. |
| 6 | 72 | Chris & Mike | 2014-07-02 | 60 | Brothers who share a tiny pool house in their parents' backyard are ready to move into a sprawling bachelor pad of their own. |
| 7 | 73 | Beatriz & Brandon | 2014-04-29 | 60 | A frustrating house hunt. |
| 8 | 74 | Anne & Luca | 2014-07-23 | 60 | Ready to take their relationship to the next level, Anne and Luca are looking for a budget dream home in the city. And while they agree on steering clear of the suburbs, their styles are miles apart. Drew and Jonathan are determined to find a property that satisfies both Anne's traditional taste and Luca's modern flair. But getting them on the same page proves challenging. When they finally find a property they can both live with, a hardball tactic threatens to derail the deal. Later, what seemed like a straightforward renovation job is anything but. And beyond tackling a slew of last-minute design changes, Jonathan's main challenge is installing materials that are nowhere to be found. |
| 9 | 75 | Nicole & Colby | 2014-07-30 | 60 | |
| 10 | 76 | Nadine & Greg | 2014-08-06 | 60 | |
| 11 | 77 | Stephanie & David | 2014-07-09 | 60 | When newlyweds long wish list is out of sync with thier budget, the brothers convince teh couple to customize a fixer upper. |
| 12 | 78 | Dionna & Natasha | 2014-08-20 | 60 | |
| 13 | 79 | Aven & Phillip | 2014-08-27 | 60 | |
Season 7
| Episode No. | No. Overall | Title | Airdate | Runtime | Summary |
| --- | --- | --- | --- | --- | --- |
| 1 | 80 | A Suburban Home All on Their Own (Belinda & Tiago) | 2014-10-27 | 60 | A couple who will soon be married wants to move out of their parents' homes. |
| 2 | 81 | Keeping It in the Family is Tough Competition (Amy & Graham) | 2014-11-03 | 60 | Newlyweds Amy and Graham are ready for their own home but have little time to house hunt. |
| 3 | 82 | Single in the City [Catherine & Viviane] | 2014-11-10 | 60 | Catherine searches for a deluxe bachelorrette pad. |
| 4 | 83 | Squashing Sibling Rivalry by Going from Cramped to Spacious (Krista & Jennifer) | 2014-11-17 | 60 | Twins Krista and Jennifer search for a spacious, downtown home. |
| 5 | 84 | Escaping the In-Laws for a Family Functional Home (David & Isabella) | 2014-11-24 | 60 | David, Isabella and thier kids are anxioius to move after living with relatives for three years. |
| 6 | 85 | Chic and Modern Home to Entertain in Style (Glenda & Dave) | 2015-02-11 | 60 | A couple searches for a chic, downtown home in the city. |
| 7 | 86 | Meeting in the Middle for the Perfect Property (Andrew & Sarah) | 2015-01-12 | 60 | New parents want to move out of Grandma's basement, but have different opinions on style. |
| 8 | 87 | Room to Grow in Time for a Surprise Delivery | 2015-02-25 | 60 | |
| 9 | 88 | Wish List and Budget Are Out of Sync (Shannon & Darl) | 2015-01-26 | 60 | An expectant couple has just months to find a new home. |
| 10 | 89 | Nancy & Dave | 2015-03-11 | 60 | |
| 11 | 90 | Samantha & Yaron | 2015-05-13 | 60 | |
| 12 | 91 | Promise of a Downtown Dream Home (Christine & Thomas) | 2015-02-16 | 60 | Expecting parents Christine and Thomas are sleeping on a friend's sofa until they can find their downtown dream home. |
| 13 | 92 | Taking a Gamble on a Fixer Upper (Chase & Jessica) | 2015-02-23 | 60 | New parents Chase and Jessica are looking for a home in the city where they can entertain. |
Season 8
| Episode No. | No. Overall | Title | Airdate | Runtime | Summary |
| --- | --- | --- | --- | --- | --- |
| 1 | 93 | Downtown Dreaming, Suburban Reality (Diane and John) | 2015-09-14 | 60 | New parents Diane and John are desperate for a home of their own. |
| 2 | 94 | New Parents Go Big with a Blinged-Out Pad (Katie & Justin) | 2015-10-14 | 60 | New parents Katie and Justin lead a nomadic lifestyle while trying to find the perfect home. |
| 3 | 95 | New Beginnings and a Forever Home for a Single Mom (Anna & Peter) | 2015-10-21 | 60 | After having a rough year, a single mother is ready to buy her dream home. |
| 4 | 96 | Room to Roam in Their Dream Home (Carlie & Drum) | 2015-10-05 | 60 | Carlie and Drum need to move out of their tiny condo so they can grow thier family. |
| 5 | 97 | Big Decisions for the Perfect Property (Angela & Ro) | 2015-10-12 | 60 | Angela and Ro are looking for a home in a good neighborhood where they can start a family. |
| 6 | 98 | Hoping to Get Lucky with a Fixer-Upper (Tory & Darren) | 2015-09-21 | 60 | Tory and DArren want a spacious family home in the suburbs. |
| 7 | 99 | Competitive Couple is Challenged with a Reno (Gabby & Jim) | 2015-10-19 | 60 | Gabby and Jim want to move from their city apartment into a suburban home. |
| 8 | 100 | Ready to Fall in Love for a Home of Their Own (Kristen & Ben) | 2015-10-26 | 60 | |
| 9 | 101 | Desperate to Settle Into a Place of Their Own (Marc & Ashleigh) | 2015-10-28 | 60 | |
| 10 | 102 | From Basement Blues to Property Perfection (Julie & Adam) | 2015-11-02 | 60 | |
| 12 | 103 | Independent and Ambitious (Gina & AnnMarie) | 2015-11-21 | 60 | |
| 13 | 104 | More Time for Family (Bridget & Tom) | 2015-11-30 | 60 | |
Season 9
| Episode No. | No. Overall | Title | Airdate | Runtime | Summary |
| --- | --- | --- | --- | --- | --- |
| 1 | 105 | Ready to Spend It All on a Perfect Home (Michelle & Tom) | 2016-02-17 | 60 | Michelle and Tom want out of their pricey rental and into a luxurious home. |
| 2 | 106 | Relocation Woes Into Dream Home Joy (Kevin & Suzanne) | 2016-02-24 | 60 | After being unexpectedly relocated, Kevin, Suzanne and their teenage daughters search for a new home. |
| 3 | 107 | Chasing the Suburban Dream Home (Sukhvir & Beeban) | 2016-03-02 | 60 | Urbanites want to find a home in the suburbs where they can spread out and start a family, but they are reluctant to compromise. |
| 4 | 108 | Taking the Renovation Leap (Pema & John) | 2016-03-09 | 60 | |
| 5 | 109 | Brothers Helping Brothers (Scott & Trevor) | 2016-03-16 | 60 | |
| 6 | 110 | Unknown (Sukhvir & Beeban) | 2016-04-25 | 60 | |
| 7 | 111 | Not Ready for the Suburbs (Lexa & Pete) | 2016-05-11 | 60 | Lexa and Pete have been staying with her brother, and are eager to buy a new home. Lexa wants a suburban home, but Pete is looking for a place downtown. |
| 8 | 112 | Putting the 'Om' in Home (Michelle & Felicia) | 2016-05-18 | 60 | Busy entrepreneurs outgrow thier townhouse and they don't have time to search for a new home, so thier daughter helps with the search and renovations. |
| 9 | 113 | Charming Fixer-Upper with Unexpected Issues (Karima & Nooreen) | 2016-05-25 | 60 | |
| 10 | 114 | Perfect Pair Ready for a Perfect Pad (Michelle & Jon) | 2015-07-18 | 60 | |
| 11 | 115 | Dream City, Dream Job, Dream Home (Alysha & Levi) | 2016-08-01 | 60 | |
| 12 | 116 | Bachelor Pad Condo to Family-Friendly Home (Erin & Adam) | 2016-08-08 | 60 | |
| 13 | 117 | Ready for Home Sweet Home (Bliss & Jaeme) | 2016-08-15 | 60 | |
| 14 | 118 | Spending, Add-Ons and a Property That Fits the Bill (Sarah & Kevin) | 2016-08-22 | 60 | Sarah and Kevin spent years renovating their tiny home, but with a baby boy and changing priorities, they're desperate for a sprawling suburban home with all the bells and whistles. Drew and Jonathan vow to find them a stylish midcentury-inspired property that fits the bill, but the only way the couple will agree to renovate is if Drew grabs a tool belt and pitches in. Multiple offers threaten to complicate their exhausting house hunt, and a tricky demolition challenge finds Drew running the streets in his boxers. Meanwhile, Jonathan struggles to keep up with ongoing design changes as Sarah's spending threatens to derail the budget. |
Season 10
| Episode No. | No. Overall | Title | Airdate | Runtime | Summary |
| --- | --- | --- | --- | --- | --- |
| 1 | 119 | Navigating Rough Waters for a Picture Perfect Property (Tyler & Lindsay) | 2016-10-24 | 60 | Tyler and Lindsay love their waterfront lifestyle, but their tiny condo is giving them the squeeze. They desperately need a family home where they can put down roots, but finding a property in their exclusive neighborhood will mean compromising on their wish list. Jonathan and Drew step in with a solution, and Drew leads the search for a fixer-upper with lots of charm. Determined to secure 'the one,' Lindsay reaches out to make a personal connection with the seller. Meanwhile, it's all hands on deck for an ambitious reno, especially when costly surprises in the kitchen and basement have Jonathan scrambling for ways to save money. |
| 2 | 120 | Searching for Glitz and Glam (Dorothy & John) | 2016-10-31 | 60 | Busy parents Dorothy and John have been crashing in his parents' basement, and with baby number two on the way, they're desperate to find a home of their own. Drew leads the couple to a property with great bones and makes the best of a rare opportunity. Meanwhile, Jonathan works his magic while tackling the couple's conflicting tastes. As the walls come down, the problems pile up, and even though their budget is under siege, the couple earns Jonathan's respect as two of the most optimistic people he's ever met. |
| 3 | 121 | Game-Time Decision (Monique & Carl) | 2016-11-07 | 60 | Monique and coach Carl have been house hunting for five long years, but he's fixated on a move-in ready mansion and they're running out of time. Taking his turn as coach, Drew challenges the couple to make a decision after just one day of showings, and then it's up to Jonathan to tackle the ambitious renovation. Demolition day turns into a competition as the brothers lead rival teams to dusty glory, but there's nothing funny about a flooded basement and a massive pile-up of costly fixes. Jonathan tries to get the budget back on track, but Carl makes it clear that there are some must-haves he won't sacrifice. |
| 4 | 122 | Collaboration and Teamwork (Kevin & Shirley) | 2016-11-14 | 60 | |
| 5 | 123 | Character and Closed Concept (Barbra & Greg) | 2016-11-21 | 60 | |
| 6 | 124 | Modern Must-Have (Debra & Dan) | 2016-11-28 | 60 | Debra and Dan squeeze into a tiny urban condo with their three children, but have dreams of staying in the heart of the city. |
| 7 | 125 | Delivering a Dream Home Just in Time (Lizzy & Dave) | 2017-01-25 | 60 | |
| 8 | 126 | Condo to Countryside (Jessica & Nathan) | 2017-02-08 | 60 | |
| 9 | 127 | Unexpected Dream Home (Mark & Eugenie) | 2017-02-15 | 60 | |
| 10 | 128 | Century Home Showstopper (Sandi & Phil) | 2017-02-22 | 60 | Now that they have a baby, Sandi and Phil have outgrown their loft-style apartment and now search for a forever home. |
| 11 | 129 | Rustic-meets-modern Design (Leslie & Tim) | 2017-03-08 | 60 | |
| 12 | 130 | Modern Masterpiece for Two (Andrew & Phil) | 2017-03-15 | 60 | Andrew and Phil are sleeping on couches while searching for a dog-friendly fixer-upper. |
| 13 | 131 | Fixer Upper for Dog Lovers | 2017-03-01 | 60 | Leslie and Tim don't agree on location: Jonathan and Drew help the couple find a dog friendly fixer upper. |
Season 11
| Episode No. | No. Overall | Title | Airdate | Runtime | Summary |
| --- | --- | --- | --- | --- | --- |
| 1 | 132 | Hunting For The One | 2017-10-11 | 60 | |
| 2 | 133 | Lakeside Dreaming | 2017-10-18 | 60 | |
| 3 | 134 | Miles Apart | 2017-10-25 | 60 | |
| 4 | 135 | Craving More Space for the Family | 2017-11-01 | 60 | |
| 5 | 136 | Straightening Out a Sagging Century Home | 2017-11-08 | 60 | |
| 6 | 137 | Honeymooning and House Hunting | 2017-11-15 | 60 | |
| 7 | 138 | Changing Direction | 2017-12-27 | 60 | Stephanie and Marc are getting frustrated and have been outbid on many properties; the brothers show them a new approach. |
| 8 | 139 | House Hunting Honeymooners | 2018-01-03 | 60 | |
| 9 | 140 | Straightening Out A Sagging Century Home | 2018-01-10 | 60 | |
| 10 | 141 | A Different Dream | 2018-01-17 | 60 | |
| 11 | 142 | Overcoming Analysis Paralysis | 2018-01-24 | 60 | |
| 12 | 143 | Shaky Start | 2018-01-31 | 60 | |
| 13 | 144 | Making Their House a Home [Joe & Jessie] | 2018-02-07 | 60 | Having outgrown their condo, Jessie and Joe were looking for their forever home in Nashville. So, Drew found them a house with history and Jonathan transformed it into a beautiful traditional-meets-contemporary home, perfect for the couple's growing family (which includes a set of twins!) |
| 14 | 145 | Big City Move | 2017-10-25 | 60 | A busy woman packs up her frantic life and moves to Nashville to begin living the life of her dreams. Drew helps her find a cozy, eclectic pad in an up-and-coming neighborhood that's big enough for a new dog and visitors from back home. Jonathan works with her imaginative boho-chic style, but struggles to keep the renovation on track after unexpected repairs start piling up. |
Season 12
| Episode No. | No. Overall | Title | Airdate | Runtime | Summary |
| --- | --- | --- | --- | --- | --- |
| 1 | 146 | Costly Charm for a Vintage Dreamer [Nicole & Matt] | 2018-02-14 | 60 | |
| 2 | 147 | Searching for the Heart of the Home [Sandy & Pat] | 2018-02-21 | 60 | |
| 3 | 148 | Mad About Plaid [Carolyn & Brad] | 2018-02-28 | 60 | |
| 4 | 149 | Family Above All Else | 2018-03-07 | 60 | After moving back to his hometown of Nashville, Tenn., to be closer to family, a couple's home search takes longer than expected; Julie and Ryan, desperate to get of of a childhood bedroom, seek a kid-friendly dream home of their own. |
| 5 | 150 | Striking the Right Chord [Ashley & Aben] | 2018-03-14 | 60 | |
| 6 | 151 | Expecting the Unexpected [Janna & Jason] | 2018-03-21 | 60 | After traveling the world and tying the knot, newlyweds are on the hunt for a sprawling urban home where they can raise a family. Because their condo sold faster than expected, Drew signs on for an express house hunt. Then, Jonathan must find a style compromise that suits the couple's opposing aesthetics. |
| 7 | 152 | Floored by the Renovation [Julie & Patrick] | 2018-03-28 | 60 | An exasperated couple is ready to give up on their home search after viewing more than 200 properties and losing out on 14 bids. To make matters worse, their condo sold more quickly than expected, so they're crashing at her parents' house. Drew and Jonathan are determined to turn things around, but the hunt for a pedestrian-friendly property ends with a calculated risk that could have major consequences down the line. |
| 8 | 153 | Country Chic For A New Generation | 2018-04-11 | 60 | After more than 30 years in their rented farmhouse, a couple is on the hunt for a rural retirement home of their own with plenty of space to entertain family and friends. However, finding a sprawling country property that fits their wish list proves tricky for Drew and Jonathan, until their search leads back to a family homestead from the past. |
| 9 | 154 | Uplift And Electrify | 2018-04-18 | 60 | |
| 10 | 155 | Tight Transformation | 2018-04-25 | 60 | A couple with twin toddlers is eager to relocate, but their whirlwind of a house hunt has left them exhausted and discouraged. Drew helps the couple close on a great home in their preferred school district, but the seller's counter offer raises eyebrows and the budget. It's up to Jonathan to find savings wherever he can to deliver a stunning transformation on a tighter budget. |
| 11 | 156 | Mistress Of Her Domain | 2018-05-02 | 60 | |
| 12 | 157 | Wishful Building | 2018-05-09 | 60 | After four moves in nine years, a family is ready to trade in their townhouse for a customized forever home, causing the brothers to juggle their constantly growing wish list. Drew leverages a stale listing to get the best possible deal, and Jonathan works alongside a family member to infuse hotel-chic interiors with heart and soul. |
Season 13
| Episode No. | No. Overall | Title | Airdate | Runtime | Summary |
| --- | --- | --- | --- | --- | --- |
| 1 | 158 | The High Cost Of Cool | 2018-08-29 | 60 | Downtown dwellers give up their tiny urban condo to find a detached home with more space and the same modern aesthetic, but hope dwindles after missing out on four offers. Drew finds a tired midcentury frame for Jonathan to transform, but when the walls come down, they discover a toxic disaster that stretches to every corner of the house. |
| 2 | 159 | Structural Opportunity | 2018-09-05 | 60 | A couple with a toddler and newborn are ready to move out of his old bachelor pad condo and into a dream home that's close to family. During the house hunt, Drew is impressed by the couple's nose for real estate as they take a risk on a house that's no longer on the market. Later, it's up to Jonathan to transform a century-old property into a modern gem, all while finding a style compromise that will suit both of their opposing tastes. |
| 3 | 160 | Reno Interrupted | 2018-09-12 | 60 | After a family crisis moved them back in with mom and dad, a couple is ready and eager to move on in a new home of their own. But a tricky house hunt leads back to square one as the Property Brothers try to convince them to see dream-home potential in an unfinished DIY disaster. Later, it's up to Jonathan to act as mediator and deliver a dazzling renovation that makes them forget their troubled past. |
| 4 | 161 | Designing Memories | 2018-09-19 | 60 | After bouncing around from one rental disaster to the next, a couple is ready to find a first home that's as quirky as they are, and the Property Brothers are determined to make it happen. During the house hunt, Drew manages to find a low-priced gem in a red-hot neighborhood, but that's when their luck runs out. With a slew of nasty surprises, Jonathan struggles to stay on top of the schedule and budget while balancing their very eccentric style. |
| 5 | 162 | Wide Open Dreams | 2018-09-26 | 60 | |
| 6 | 163 | Color Clash | 2018-10-03 | 60 | |
| 7 | 164 | Living In Harmony | 2018-12-05 | 60 | A couple is ready to move out of a tiny backyard shed and into a cozy cottage of their own. Jonathan and Drew help them search Nashville's real estate market for a unique live-work space. |
| 9 | 165 | Sister, Sister | 2018-12-12 | 60 | Sonja gets a job closer to her family and is now looking for a perfect place. |
| 10 | 166 | Family Fun House | 2018-12-19 | 60 | |
| 11 | 167 | Making Momma Happy | 2018-12-26 | 60 | |
| 12 | 168 | Renovation Therapy | 2019-01-02 | 60 | |
| 13 | 169 | Cool Under Pressure | 2019-01-09 | 60 | A couple prepare to tackle their first renovation together and Drew leads the search for a private, family-friendly property; while Jonathan tries to find a design compromise, the reno is riddled with wonky issues. |
| 14 | 170 | Home With a View | 2019-01-16 | 60 | |
| 15 | 171 | A Little Bit Of Home | 2019-01-30 | 60 | |
Season 14
| Episode No. | No. Overall | Title | Airdate | Runtime | Summary |
| --- | --- | --- | --- | --- | --- |
| 1 | 172 | Mountain Chic | 2019-02-06 | 60 | |
| 2 | 173 | Cheer-tastic Design | 2019-02-13 | 60 | |
| 3 | 174 | The Homesick Cure | 2019-02-27 | 60 | |
| 4 | 175 | Nutty And Proud | 2019-03-06 | 60 | |
| 5 | 176 | From Fault to Vault | 2019-03-13 | 60 | |
| 6 | 177 | Party on the Hill | 2019-03-20 | 60 | After navigating a long-distance relationship, a couple finally decides to put down roots and build a home together in Brazil. Now, the two outdoorsy engineers are looking for the perfect mountain-view home where they can entertain friends and family. The couple is enthusiastic about a major reno so Drew steps in to find an urban property that ticks all their boxes. Later, it's up to Jonathan to level a very wonky home while nailing down the clients' modern-yet-rustic style. |
| 7 | 178 | Gambles and Jackpots | 2019-07-17 | 60 | Newlyweds sacrifice their honeymoon to find a dream home, but after visiting over 150 properties, they need an intervention. Drew leads the home search, and while she's quick to choose the first property they see, he's not quite so eager. Later, Jonathan pulls off a jaw-dropping renovation to make the clients feel like they're in paradise, even when they're at home. |
| 8 | 179 | Glitz and Glamour | 2019-07-24 | 60 | A Minneapolis couple relocates to Las Vegas in search of a midcentury modern gem. Drew finds a classic 1960s property for the two men, one of whom has a drag queen alter ego named Margo. A famous drag queen offers design tips for Margo's "drag room." Jonathan works his magic and brings the bling, despite major cost overruns and a break-in. |
| 9 | 180 | Hometown Vegas | 2019-07-31 | 60 | A young family in Las Vegas wants kid-friendly home in an established neighborhood away from the Strip. Drew finds a retro option, but the couple's low offer is met with silence from the seller. Later, Jonathan struggles with the ambitious renovation on a small budget but manages to deliver a knockout property complete with backyard oasis. |
| 10 | 181 | New Start, New Home, New Memories | 2019-08-07 | 60 | Las Vegas newlyweds do tons of charity work to give back to the city they love, and now the Property Brothers are stepping in to help this generous family find and update their first home together with no wiggle room in the budget. |
| 11 | 182 | A Home To Hug | 2019-08-21 | 60 | A semiretired military man is looking for his dream home. After looking at more than 100 homes, Drew finds the one. Then a lowball offer nearly backfires at the negotiating table, and Jonathan discovers a major weakness in the home's foundation. |
| 12 | 183 | Strength In Numbers | 2019-08-28 | 60 | A couple sold their Las Vegas home before they could find a new one. With seven kids and another on the way, they're desperate to get out of grandma's place. Drew leads the couple to a property with great bones, and Jonathan discovers no home is move-in ready for a family of 10. |
| 13 | 184 | Owning An Oasis | 2019-09-04 | 60 | A couple of newlyweds in Las Vegas is eager to buy a dog-friendly property and never pay rent again. Drew is able to quickly narrow down their search. However, when a kitchen demolition uncovers a nasty surprise, Jonathan is determined to stretch the budget and rescue the design plan. |
| 14 | 185 | Tear Downs and I Dos | 2019-09-11 | 60 | With their wedding just months away, this couple hopes to find and renovate their forever home -- with room for their growing brood of rescue dogs. A narrow search area puts Drew in the hot seat, and a low-ball offer eventually leads to a deal no one saw coming. Later, it's up to Jonathan to keep the reno on track so the couple can move in before tying the knot. |
Series Cast
| | | | |
| --- | --- | --- | --- |
| | Andria Barrett | as Narrator | |
| | Drew Scott | as Host | |
| | Jonathan Scott | as Host | |
Related News
TVMaze