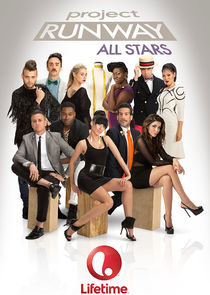 It's judgement day ... again on Project Runway All Stars! "Project Runway" fans – and more than a dozen of the Emmy® Award-nominated series' past contestants – will have to wait no more. World-famous designers Isaac Mizrahi and Georgina Chapman will serve as judges on the new series, which will be hosted by supermodel Angela Lindvall and feature fashion tastemaker and Marie Claire Editor-in-Chief Joanna Coles as mentor for the "Runway" veterans. Guest judges include the iconic Miss Piggy, supermodel Miranda Kerr, musician and producer Pharrell Williams.
Series Overview
Rating
imDb Rating: 7.0 (1,434 Votes)
Metascore: N/A
Plot
Past designers come back to compete for another chance to be the winner of Project Runway.
Details
Rated: N/A
Released: 05 Jan 2012
Runtime: 60 min
Genre: Game-Show, Reality-TV
Director: N/A
Writer: N/A
Actors: Georgina Chapman, Isaac Mizrahi, Alyssa Milano, Zanna Roberts Rassi
Language: English
Country: USA
Awards: N/A
Total Seasons: 7
Previous Episode
All The World's A Runway
Episode 7x13; Mar 27, 2019
Previous Episodes 7x13: All The World's A Runway 7x12: Modern Families 7x11: Nina Says Don't Cry Over Spilt Silk 7x10: Climate Quick Change 7x9: All-inclusive 7x8: Penneys From Heaven 7x7: Pure Imagination 7x6: Pedal To The Metal 7x5: On The Prowl

View All Episodes
Cast
Isaac Mizrahi as Judge
Georgina Chapman as Judge
Alyssa Milano as Host
Zanna Roberts Rassi as Mentor
Joanna Coles as Mentor
Angela Lindvall as Host
View Full Cast
Recent News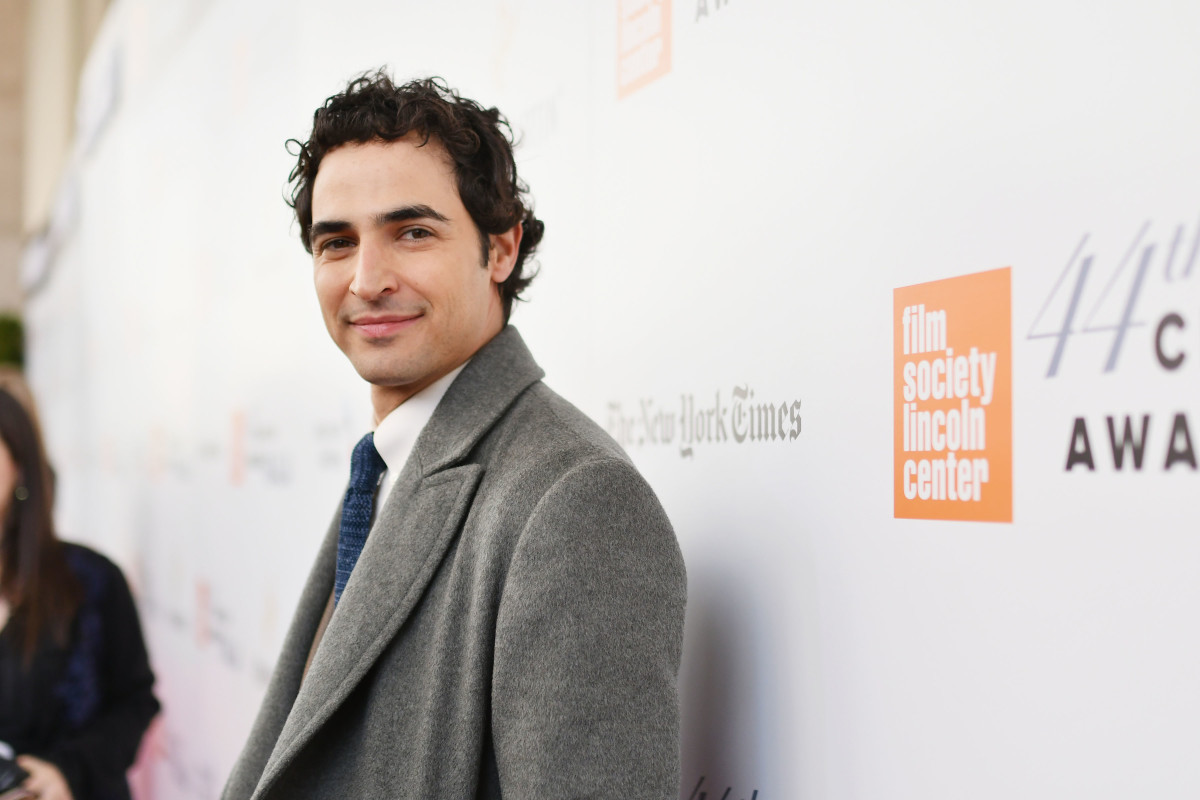 Zac Posen is Shutting Down
Zac Posen, the label founded in 2001 by Zachary E. Posen, is shutting down. According to a WWD report released on Friday, employees of the brand were notified in the afternoon that the company would be ceasing operations immediately. "The board made a difficu…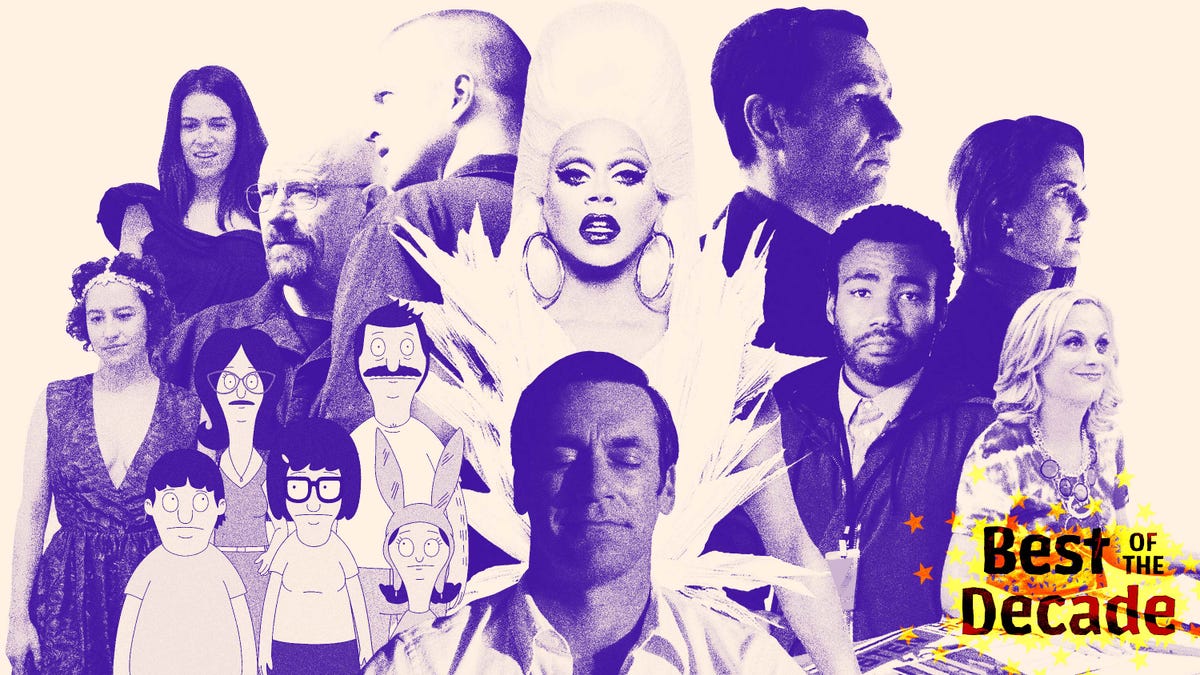 The 100 best TV shows of the 2010s
Trying to define television in the 2010s has proven just as great a task as keeping up with the surge in series, which crested in 2018 with 495 scripted shows. The plethora of options—not just in series, but platforms, including upstarts turned streaming elde…
via NewsAPI
View More Related News
Skip to:
Season 1
| Episode No. | No. Overall | Title | Airdate | Runtime | Summary |
| --- | --- | --- | --- | --- | --- |
| 1 | 1 | Return to the Runway | 2012-01-05 | 60 | |
| 2 | 2 | A Night at the Opera | 2012-01-12 | 60 | |
| 3 | 3 | Patterning for Piggy | 2012-01-19 | 60 | |
| 4 | 4 | Good Taste Tastes Good | 2012-01-26 | 60 | |
| 5 | 5 | Clothes Off Your Back | 2012-02-02 | 60 | |
| 6 | 6 | Fashion Face Off | 2012-02-09 | 60 | |
| 7 | 7 | Puttin' on the Glitz | 2012-02-16 | 60 | |
| 8 | 8 | O! Say, Can You Sew? | 2012-02-23 | 60 | |
| 9 | 9 | When I Get My Dress In Lights | 2012-03-01 | 60 | |
| 10 | 10 | Let's Get Down to Business | 2012-03-08 | 60 | |
| 11 | 11 | Finale, Part 1 | 2012-03-15 | 60 | |
| 12 | 12 | Finale, Part 2 | 2012-03-22 | 60 | |
Season 2
| Episode No. | No. Overall | Title | Airdate | Runtime | Summary |
| --- | --- | --- | --- | --- | --- |
| 1 | 13 | Redemption on the Runway | 2012-10-25 | 60 | |
| 2 | 14 | Put on Your Dancing Shoes | 2012-11-01 | 60 | |
| 3 | 15 | Up Your Aerosol | 2012-11-08 | 60 | |
| 4 | 16 | Made in the USA Today | 2012-11-15 | 60 | |
| 5 | 17 | You've Got Male | 2012-11-29 | 60 | |
| 6 | 18 | Green Dress for the Red Carpet | 2012-12-06 | 60 | |
| 7 | 19 | An Unconventional Nightmare Before Christmas | 2012-12-13 | 60 | |
| 8 | 20 | Flapper Fashion Face-Off | 2012-12-20 | 60 | |
| 9 | 21 | There's No Business Like Sew Business | 2012-12-27 | 60 | |
| 10 | 22 | All Stars and Stripes | 2013-01-03 | 60 | |
| 11 | 23 | Couture de France | 2013-01-10 | 60 | |
| 12 | 24 | Finale: Go Big or Go Home | 2013-01-17 | 60 | |
Season 3
| Episode No. | No. Overall | Title | Airdate | Runtime | Summary |
| --- | --- | --- | --- | --- | --- |
| 1 | 25 | You Got Punked! | 2013-10-24 | 60 | |
| 2 | 26 | Bitten by the Fashion Bug | 2013-10-31 | 60 | |
| 3 | 27 | Sip Into Something Sexier | 2013-11-07 | 60 | |
| 4 | 28 | Keepin' It Classy | 2013-11-14 | 60 | |
| 5 | 29 | Partners in Crime | 2013-11-21 | 60 | |
| 6 | 30 | Marge Madness | 2013-12-05 | 60 | |
| 7 | 31 | As Sewn on TV | 2013-12-12 | 60 | |
| 8 | 32 | #Nina's Trending | 2013-12-19 | 60 | |
| 9 | 33 | Fashion Cents | 2014-01-02 | 60 | |
| 10 | 34 | Are U.N. or Are You Out? | 2014-01-09 | 60 | |
Season 4
| Episode No. | No. Overall | Title | Airdate | Runtime | Summary |
| --- | --- | --- | --- | --- | --- |
| 1 | 35 | Made in Manhattan | 2014-10-30 | 60 | |
| 2 | 36 | The Art of Construction | 2014-11-06 | 60 | |
| 3 | 37 | Something Wicked This Way Comes | 2014-11-13 | 60 | |
| 4 | 38 | Wear Your Heart on Your Sleeve | 2014-11-20 | 60 | |
| 5 | 39 | Designing for the Duchess | 2014-12-04 | 60 | |
| 6 | 40 | Luck Be a Lady | 2014-12-11 | 60 | |
| 7 | 41 | Mix and Match.com | 2014-12-18 | 60 | |
| 8 | 42 | Making a Splash | 2015-01-08 | 60 | |
| 9 | 43 | Sketching with Sharks | 2015-01-15 | 60 | |
| 10 | 44 | Versatile Tops and Bottoms | 2015-01-22 | 60 | |
| 11 | 45 | Always the Bridesmaid | 2015-01-29 | 60 | |
| 12 | 46 | Some Like It Hot Dog | 2015-02-05 | 60 | |
| 13 | 47 | 4 Seasons in One Finale | 2015-02-12 | 60 | |
| 14 | 48 | Season 4 Reunion | 2015-02-19 | 60 | |
Season 5
| Episode No. | No. Overall | Title | Airdate | Runtime | Summary |
| --- | --- | --- | --- | --- | --- |
| 1 | 49 | What Makes an All Star? | 2016-02-11 | 60 | The designers must tap into their past to create a look inspired by a moment that kick-started their fashion career. |
| 2 | 50 | Let It Flow | 2016-02-18 | 60 | A wind machine comes into play when the all-star clothiers are tasked to create elegant looks showcasing the movement of fabric. Appearing: Vanessa Hudgens. |
| 3 | 51 | A Little Bit Country, A Little Bit Rock N Roll | 2016-02-25 | 60 | The designers must team up with music group Little Big Town to create ``opposites attract'' red carpet gowns for the Academy of Country Music Awards. |
| 4 | 52 | Fashion 911 | 2016-03-03 | 60 | |
| 5 | 53 | Birthday Suits | 2016-03-10 | 60 | The designers must create winter wear to keep uninhibited naturists toasty warm on the naked runaway. |
| 6 | 54 | Going for Baroque | 2016-03-17 | 60 | The designers celebrate Baroque fashion by creating couture-inspired gowns. |
| 7 | 55 | Bait and Stitch | 2016-03-24 | 60 | The All Stars are challenged to create evening resort wear from fabric preselected by another designer. |
| 8 | 56 | Once Upon a Runway | 2016-03-31 | 60 | A star of Broadway's ``Finding Neverland'' challenges the designers to re-imagine looks for classic fairy-tale characters. |
| 9 | 57 | A Touch of Style | 2016-04-07 | 60 | The designers must combine sports and fashion to create high-end leisure wear inspired by the ``Touch By Alyssa Milano'' line. |
| 10 | 58 | Rebel With a Cause | 2016-04-14 | 60 | Zac Posen and Debi Mazar join the judges to critique sophisticated summer-chic looks with a badass edge. |
| 11 | 59 | State of the Art | 2016-04-21 | 60 | |
| 12 | 60 | Prince of Prints | 2016-04-28 | 60 | |
| 13 | 61 | New York State Of Mind | 2016-05-05 | 60 | The designers are challenged to create collections that are inspired by New York; the season winner is chosen. |
Season 6
| Episode No. | No. Overall | Title | Airdate | Runtime | Summary |
| --- | --- | --- | --- | --- | --- |
| 1 | 62 | Rookies vs. Vets | 2018-01-04 | 60 | In the Season 6 premiere, eight all-star rookies and eight returning all-star veterans battle to create cohesive collections. |
| 2 | 63 | Damsels In Distress | 2018-01-11 | 60 | The designers tear, dye and burn to create distressed fashion for a post-apocalyptic runway. |
| 3 | 64 | Perfect Pairings | 2018-01-18 | 60 | |
| 4 | 65 | Balls Out! | 2018-01-25 | 60 | In the notorious Unconventional Challenge, designers use all types of balls to create modern-day "ball gowns." |
| 5 | 66 | Fashion's New Superheroes | 2018-02-01 | 60 | Designers create looks to celebrate a woman's inner superhero. Supermodel Karolina Kurkova guests. |
| 6 | 67 | Thrown For A Loop By Betty Boop | 2018-02-08 | 60 | |
| 7 | 68 | A Kick In The Astro | 2018-02-22 | 60 | RuPaul and Jesse Tyler Ferguson join the judging panel for a spectacular avant-garde runway. |
| 8 | 69 | Mizrahi Madness | 2018-03-01 | 60 | Isaac Mizrahi's exhibit serves as inspiration for colorful party looks. Legendary supermodel Carmen Dell'Orefice is a guest judge. |
| 9 | 70 | Posen On The Red Carpet | 2018-03-08 | 60 | |
| 10 | 71 | Rock Your Face Off | 2018-03-15 | 60 | Designers face off against one another to create performance wear for a music superstar. Olivia Culpo guests. |
| 11 | 72 | Nina's Crushing It | 2018-03-22 | 60 | Nina Garcia challenges the designers to create resort wear inspired by different Candy Crush lands. Nina Garcia and Kelly Osborne guest judge. |
| 12 | 73 | History In The Making | 2018-03-29 | 60 | At the Smithsonian in Washington, DC, designers are challenged to create six-piece collections. A surprise runway sends one designer home early. Dita Von Teese guests. |
| 13 | 74 | Making Fashion History | 2018-04-05 | 60 | The final three designers race to create seven-piece collections that make their mark in fashion history; guest judges Catherine Zeta-Jones and Zac Posen. |
Season 7
| Episode No. | No. Overall | Title | Airdate | Runtime | Summary |
| --- | --- | --- | --- | --- | --- |
| 1 | 75 | All Stars Goes Global | 2019-01-02 | 60 | |
| 2 | 76 | Top Of The Class | 2019-01-09 | 60 | |
| 3 | 77 | Buckle Up! | 2019-01-16 | 60 | |
| 4 | 78 | Of Corsets Fashion | 2019-01-23 | 60 | |
| 5 | 79 | On The Prowl | 2019-01-30 | 60 | |
| 6 | 80 | Pedal To The Metal | 2019-02-06 | 60 | |
| 7 | 81 | Pure Imagination | 2019-02-13 | 60 | Willy Wonka inspires the designers to create new inventions in fashion for an avant-garde runway. Andrew Rannells and Anna Camp guest judge. |
| 8 | 82 | Penneys From Heaven | 2019-02-20 | 60 | |
| 9 | 83 | All-inclusive | 2019-02-27 | 60 | The world championship heats up as Asia Kate Dillon joins the panel to judge gender-neutral streetwear that can be worn by anyone. |
| 10 | 84 | Climate Quick Change | 2019-03-06 | 60 | |
| 11 | 85 | Nina Says Don't Cry Over Spilt Silk | 2019-03-13 | 60 | |
| 12 | 86 | Modern Families | 2019-03-20 | 60 | |
| 13 | 87 | All The World's A Runway | 2019-03-27 | 60 | |
Series Cast
| | | | |
| --- | --- | --- | --- |
| | Isaac Mizrahi | as Judge | |
| | Georgina Chapman | as Judge | |
| | Alyssa Milano | as Host | |
| | Zanna Roberts Rassi | as Mentor | |
| | Joanna Coles | as Mentor | |
| | Angela Lindvall | as Host | |
| | Carolyn Murphy | as Host | |
Related News
TVMaze