Project Runway designers are given an opportunity to launch their careers in fashion.
Series Overview
Rating
imDb Rating: 7.3 (9,632 Votes)
Metascore: N/A
Plot
Heidi Klum hosts a reality series where aspiring fashion designers compete for a chance to break into the industry. Each week, a designer is eliminated from the competition after exhibiting their work in front of a judges' panel.
Details
Rated: TV-PG
Released: 01 Dec 2004
Runtime: 60 min
Genre: Game-Show, Reality-TV
Director: N/A
Writer: N/A
Actors: Tim Gunn, Heidi Klum, Nina Garcia, Michael Kors
Language: English
Country: USA
Awards: Won 2 Primetime Emmys. Another 4 wins & 82 nominations.
Total Seasons: 17
Next Episode
Sleigh The Runway
Episode 18x3; Dec 19, 2019
Previous Episode
Cats of the Urban Jungle
Episode 18x2; Dec 12, 2019
Episodes 18x4: Episode 4 18x3: Sleigh The Runway 18x2: Cats of the Urban Jungle 18x1: Blast Off 17x14: The Final Runway 17x13: One Elle of a Day 17x12: The Art of Fashion 17x11: New York City of Dreams 17x10: What Do You Care About?

View All Episodes
Cast
Tim Gunn as Mentor
Heidi Klum as Judge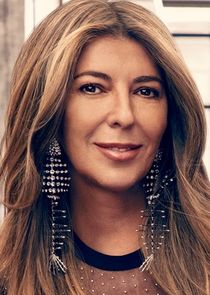 Nina Garcia as Judge
Michael Kors as Judge
Zac Posen as Judge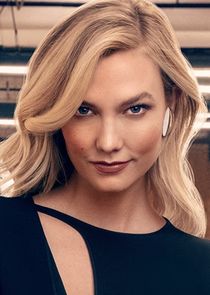 Karlie Kloss as Host
View Full Cast
Skip to:
Season 1
| Episode No. | No. Overall | Title | Airdate | Runtime | Summary |
| --- | --- | --- | --- | --- | --- |
| 1 | 1 | Innovation | 2004-12-01 | 90 | |
| 2 | 2 | Vision | 2004-12-08 | 90 | |
| 3 | 3 | Commercial Appeal | 2004-12-15 | 90 | |
| 4 | 4 | Collaboration | 2005-01-05 | 90 | |
| 5 | 5 | "Model" Clients | 2005-01-12 | 90 | |
| 6 | 6 | Making a Splash | 2005-01-19 | 90 | |
| 7 | 7 | Design a Collection | 2005-01-26 | 90 | |
| 8 | 8 | Postal Uniform Challenge | 2005-02-02 | 90 | |
| 9 | 9 | Design for the Red Carpet | 2005-02-09 | 90 | |
| 10 | 10 | Reunion Show | 2005-02-16 | 90 | |
| 11 | 11 | Fashion Week | 2005-02-23 | 90 | |
Season 2
| Episode No. | No. Overall | Title | Airdate | Runtime | Summary |
| --- | --- | --- | --- | --- | --- |
| 1 | 12 | Road to the Runway | 2005-12-07 | 90 | |
| 2 | 13 | Clothes Off Your Back | 2005-12-07 | 90 | |
| 3 | 14 | All Dolled Up | 2005-12-14 | 90 | |
| 4 | 15 | Team Lingerie | 2005-12-21 | 90 | |
| 5 | 16 | Social Scene | 2006-01-04 | 90 | |
| 6 | 17 | Window Shopping | 2006-01-11 | 90 | |
| 7 | 18 | On Thin Ice | 2006-01-18 | 90 | |
| 8 | 19 | Inspiration | 2006-01-25 | 90 | |
| 9 | 20 | Flower Power | 2006-02-01 | 90 | |
| 10 | 21 | Makeover | 2006-02-08 | 90 | |
| 11 | 22 | What's Your Line | 2006-02-15 | 90 | |
| 12 | 23 | Reunion | 2006-02-22 | 90 | |
| 13 | 24 | Finale, Part 1 | 2006-03-01 | 90 | |
| 14 | 25 | Finale, Part 2 | 2006-03-08 | 90 | |
Season 3
| Episode No. | No. Overall | Title | Airdate | Runtime | Summary |
| --- | --- | --- | --- | --- | --- |
| 1 | 26 | Home Sewn | 2006-07-12 | 90 | |
| 2 | 27 | Fit for a Queen | 2006-07-19 | 90 | |
| 3 | 28 | Designers Best Friend | 2006-07-26 | 90 | |
| 4 | 29 | Reap What You Sew | 2006-08-02 | 90 | |
| 5 | 30 | Iconic Statement | 2006-08-09 | 90 | |
| 6 | 31 | Waste Not, Want Not | 2006-08-16 | 90 | |
| 7 | 32 | Everyday Woman | 2006-08-23 | 90 | |
| 8 | 33 | High Flying Fashion | 2006-08-30 | 90 | |
| 9 | 34 | Couture Du Jour | 2006-09-06 | 90 | |
| 10 | 35 | Black and White | 2006-09-13 | 90 | |
| 11 | 36 | What the Elle? | 2006-09-27 | 90 | |
| 12 | 37 | Reunion | 2006-10-04 | 90 | |
| 13 | 38 | Finale, Part 1 (The Final Three Contestants) | 2006-10-11 | 90 | |
| 14 | 39 | Finale, Part 2 | 2006-10-18 | 90 | |
Season 4
| Episode No. | No. Overall | Title | Airdate | Runtime | Summary |
| --- | --- | --- | --- | --- | --- |
| 1 | 40 | Sew Me What You Got | 2007-11-14 | 90 | |
| 2 | 41 | I Started Crying | 2007-11-21 | 90 | |
| 3 | 42 | Fashion Giant | 2007-11-28 | 90 | |
| 4 | 43 | Trendsetter | 2007-12-05 | 90 | |
| 5 | 44 | What's the Skinny? | 2007-12-12 | 90 | |
| 6 | 45 | Eye Candy | 2008-01-02 | 90 | |
| 7 | 46 | What a Girl Wants | 2008-01-09 | 90 | |
| 8 | 47 | On Garde! | 2008-01-16 | 90 | |
| 9 | 48 | Even Designers Get the Blues | 2008-01-23 | 90 | |
| 10 | 49 | Raw Talent | 2008-02-06 | 90 | |
| 11 | 50 | The Art of Fashion | 2008-02-13 | 90 | |
| 12 | 51 | Reunion | 2008-02-20 | 90 | |
| 13 | 52 | Finale, Part 1 | 2008-02-27 | 90 | |
| 14 | 53 | Finale, Part 2 | 2008-03-05 | 90 | |
Season 5
| Episode No. | No. Overall | Title | Airdate | Runtime | Summary |
| --- | --- | --- | --- | --- | --- |
| 1 | 54 | Let's Start from the Beginning | 2008-07-16 | 90 | |
| 2 | 55 | Grass is Always Greener | 2008-07-23 | 90 | Life's a beach! The stylists must create a fun new look for laid-back surfer boys, giving them hair that compliments their lifestyle, both on and off the beach. The competition heats up during the elimination challenge as the stylists must use customized wigs to create a fashionable cut and style for prematurely balding women. |
| 3 | 56 | Bright Lights/Big City | 2008-07-30 | 90 | |
| 4 | 57 | Rings of Glory | 2008-08-06 | 90 | |
| 5 | 58 | Welcome to the Jungle | 2008-08-13 | 90 | |
| 6 | 59 | Good Queen Fun | 2008-08-20 | 90 | |
| 7 | 60 | Fashion That Drives You | 2008-08-27 | 90 | |
| 8 | 61 | Double O Fashion | 2008-09-03 | 90 | |
| 9 | 62 | What's Your Sign | 2008-09-10 | 90 | Bravo's real-estate docu-drama goes out with a bang in the season finale of "Million Dollar Listing," with the explosive ending to the recurring Chad/Josh feud. As Josh copes with suffering from a "quarter-life" crisis, he strives to find the perfect piece of land for a designer's multi-million dollar fantasy compound. Chad battles over negotiations with a seller while shepherding a longtime family friend through the process of buying her dream home. Madison reaches a career milestone with his first double-digit listing, and attempts to make a buyer - a picky client of Josh's - fall in love with the property. |
| 10 | 63 | Transformation | 2008-09-17 | 90 | |
| 11 | 64 | Rock N' Runway | 2008-09-24 | 90 | If you think Jeff is harsh on his staff, just wait until you see how he flips out on the contestants as they re-design the bachelor pads of three very different men on a very limited budget. Although their styles may be different, in the end all these bachelors just want the same thing - a dynamic space that won't sacrifice the things they love, but also impress and appeal to the men and women they bring home. |
| 12 | 65 | Nature Calls | 2008-10-01 | 90 | |
| 13 | 66 | Finale, Part 1 | 2008-10-08 | 90 | |
| 14 | 67 | Finale, Part 2 | 2008-10-15 | 90 | |
Season 6
| Episode No. | No. Overall | Title | Airdate | Runtime | Summary |
| --- | --- | --- | --- | --- | --- |
| 1 | 68 | Welcome to Los Angeles! | 2009-08-20 | 90 | Competition reality series, where each week budding fashion designers face challenges and elimination as they compete for cash and prizes. |
| 2 | 69 | We Expect Fashion | 2009-08-27 | 90 | Competition reality series, where each week budding fashion designers face challenges and elimination as they compete for cash and prizes. |
| 3 | 70 | Rumble on the Runway | 2009-09-03 | 90 | Competition reality series, where each week budding fashion designers face challenges and elimination as they compete for cash and prizes. |
| 4 | 71 | What a Woman Wants | 2009-09-10 | 90 | Competition reality series, where each week budding fashion designers face challenges and elimination as they compete for cash and prizes. |
| 5 | 72 | Fashion Headliners | 2009-09-17 | 90 | Competition reality series, where each week budding fashion designers face challenges and elimination as they compete for cash and prizes. |
| 6 | 73 | Lights, Camera, Sew! | 2009-09-24 | 90 | Competition reality series, where each week budding fashion designers face challenges and elimination as they compete for cash and prizes. |
| 7 | 74 | The Sky is the Limit | 2009-10-01 | 90 | Designers find themselves feeling 'blue? when they get their Macy's INC challenge to create garments with only blue colored material. The winner gets to design a holiday outfit that will be sold by Macys |
| 8 | 75 | A Fashionable New Beginning | 2009-10-08 | 90 | Competition reality series, where each week budding fashion designers face challenges and elimination as they compete for cash and prizes. |
| 9 | 76 | Sequins, Feathers and Fur, Oh My! | 2009-10-15 | 90 | Competition reality series, where each week budding fashion designers face challenges and elimination as they compete for cash and prizes. |
| 10 | 77 | Around the World in Two Days | 2009-10-22 | 90 | Competition reality series, where each week budding fashion designers face challenges and elimination as they compete for cash and prizes. |
| 11 | 78 | The Best of the Best | 2009-10-29 | 90 | Competition reality series, where each week budding fashion designers face challenges and elimination as they compete for cash and prizes. |
| 12 | 79 | The Art of Design | 2009-11-05 | 90 | Competition reality series, where each week budding fashion designers face challenges and elimination as they compete for cash and prizes. |
| 13 | 80 | Finale, Part 1 | 2009-11-12 | 90 | Competition reality series, where each week budding fashion designers face challenges and elimination as they compete for cash and prizes. |
| 14 | 81 | Finale, Part 2 | 2009-11-19 | 90 | Competition reality series, where each week budding fashion designers face challenges and elimination as they compete for cash and prizes. |
Season 7
| Episode No. | No. Overall | Title | Airdate | Runtime | Summary |
| --- | --- | --- | --- | --- | --- |
| 1 | 82 | Back to New York | 2010-01-14 | 90 | The designers size up the new competition when they meet up for the quintessential rooftop toast with Heidi and Tim in New York. Tim presents the designers with their challenge during a field trip to New Yorks Central Park. The pressure is on as the designers must work against the clock to wow Heidi, Michael, Nina and a special celebrity guest judge, Nicole Richie. |
| 2 | 83 | The Fashion Farm | 2010-01-21 | 90 | The designers are taken out of the city and onto a farm where they are put to the test on how innovative they can be when presented with an unusual fabric choice that leaves some designers 'exposed? for elimination. |
| 3 | 84 | The Hi's and Lows of Fashion | 2010-01-28 | 90 | The designers butt heads when they have to work in teams of two. As personalities clash in the workroom, tensions come to a head on the runway. |
| 4 | 85 | Design Your Heart Out | 2010-02-04 | 90 | In this episode, the designers' challenge was to create a signature dress for the Campbell's AdDRESS Your Heart program. |
| 5 | 86 | Run for Cover | 2010-02-11 | 90 | The bar is raised when the remaining designers get one of the biggest challenges in Project Runway history that comes with an unprecedented prize at stake. Big personalities begin to upset the temperature in the workroom. |
| 6 | 87 | A Little Bit of Fashion | 2010-02-18 | 90 | Its anything but childs play as the designers dig into the depths of their creativity for their 'mini? challenge. But which designers will be triumphant on the runway, and which will be crying for their mommies? |
| 7 | 88 | Hard Wear | 2010-03-04 | 90 | The designers strap on their 'tool belts? to show off their 'construction? skills. But as they prepare for the runway, each designer fears they may find their way at the bottom. |
| 8 | 89 | The Elements of Fashion | 2010-03-11 | 90 | Designers have to get inspired by the four elements but which designers will drown in their water or go up in flames with their fire-inspired looks' |
| 9 | 90 | Takin' It to the Street | 2010-03-18 | 90 | Designers look to four New York neighborhoods for their next team challenge. One designers partner choice leads to a contentions team paring. |
| 10 | 91 | Hey, That's My Fabric | 2010-03-25 | 90 | The designers were asked to design and create their own print fabric as the basis for their looks. |
| 11 | 92 | Sew Much Pressure | 2010-04-01 | 90 | One designer's surprise announcement leads to another designer's second chance. Reeling from the shocking news, the designers have to compose themselves as they design a red carpet garment for a tough, opinionated celebrity. |
| 12 | 93 | The Big, Top Designers | 2010-04-08 | 90 | The designers visit the circus for their latest inspiration but whose garments will be show-stopping and whose will look clownish? Designer Cynthia Rowley guest judges. |
| 13 | 94 | Finale, Part 1 | 2010-04-15 | 90 | Tim makes hometown visits to the four finalists and gives his critiques to the fashion week hopefuls. Mila and Jay must show three of the garments from their collection to the judges to determine who will show at fashion week. |
| 14 | 95 | Finale, Part 2 | 2010-04-22 | 90 | The final three designers finally show off their months of hard work on the runway, even after dealing with missing models and last minute fittings. Grammy-winner Faith Hill guest judges to help determine who the winner is for season 7. |
Season 8
| Episode No. | No. Overall | Title | Airdate | Runtime | Summary |
| --- | --- | --- | --- | --- | --- |
| 1 | 96 | And Sew It Begins | 2010-07-29 | 90 | |
| 2 | 97 | Larger Than Life | 2010-08-05 | 90 | |
| 3 | 98 | It's a Party | 2010-08-12 | 90 | |
| 4 | 99 | Hats Off to You | 2010-08-19 | 90 | |
| 5 | 100 | There IS an I in Team | 2010-08-26 | 90 | |
| 6 | 101 | You Can Totally Wear That Again | 2010-09-02 | 90 | |
| 7 | 102 | What's Mine is Yours | 2010-09-09 | 90 | |
| 8 | 103 | A Rough Day on the Runway | 2010-09-16 | 90 | |
| 9 | 104 | Race to the Finish | 2010-09-23 | 90 | |
| 10 | 105 | There's a Pattern Here | 2010-09-30 | 90 | |
| 11 | 106 | A Look in the Line | 2010-10-07 | 90 | |
| 12 | 107 | We're in a New York State of Mind | 2010-10-14 | 90 | |
| 13 | 108 | Finale, Part 1 | 2010-10-21 | 90 | |
| 14 | 109 | Finale, Part 2 | 2010-10-28 | 90 | |
Season 9
| Episode No. | No. Overall | Title | Airdate | Runtime | Summary |
| --- | --- | --- | --- | --- | --- |
| 1 | 110 | Come As You Are | 2011-07-28 | 90 | |
| 2 | 111 | My Pet Project | 2011-08-04 | 90 | |
| 3 | 112 | Go Big or Go Home | 2011-08-11 | 90 | |
| 4 | 113 | All About Nina | 2011-08-18 | 90 | |
| 5 | 114 | Off the Track | 2011-08-25 | 90 | |
| 6 | 115 | The Art of the Matter | 2011-09-01 | 90 | |
| 7 | 116 | Can't We Just All Get Along? | 2011-09-08 | 90 | |
| 8 | 117 | What Women Want | 2011-09-15 | 90 | |
| 9 | 118 | Image is Everything | 2011-09-22 | 90 | |
| 10 | 119 | Sew 70's | 2011-09-29 | 90 | |
| 11 | 120 | This is for the Birds | 2011-10-06 | 90 | |
| 12 | 121 | The Finale Challenge | 2011-10-13 | 90 | |
| 13 | 122 | Finale, Part 1 | 2011-10-20 | 90 | |
| 14 | 123 | Finale, Part 2 | 2011-10-27 | 90 | |
Season 10
| Episode No. | No. Overall | Title | Airdate | Runtime | Summary |
| --- | --- | --- | --- | --- | --- |
| 1 | 124 | A Times Square Anniversary Party | 2012-07-19 | 90 | |
| 2 | 125 | Candy Couture | 2012-07-26 | 90 | |
| 3 | 126 | Welcome Back (or not) to the Runway | 2012-08-02 | 90 | |
| 4 | 127 | Women on the Go | 2012-08-09 | 90 | |
| 5 | 128 | It's My Way on the Runway | 2012-08-16 | 90 | |
| 6 | 129 | Fix My Friend | 2012-08-23 | 90 | |
| 7 | 130 | Oh My Lord and Taylor | 2012-08-30 | 90 | |
| 8 | 131 | Starving Artist | 2012-09-06 | 90 | |
| 9 | 132 | It's All About Me | 2012-09-13 | 90 | |
| 10 | 133 | I Get a Kick Out of Fashion | 2012-09-20 | 90 | |
| 11 | 134 | It's Fashion Baby | 2012-09-27 | 90 | |
| 12 | 135 | In a Place Far, Far Away | 2012-10-04 | 90 | |
| 13 | 136 | Finale, Part 1 | 2012-10-11 | 90 | |
| 14 | 137 | Finale, Part 2 | 2012-10-18 | 90 | |
Season 11
| Episode No. | No. Overall | Title | Airdate | Runtime | Summary |
| --- | --- | --- | --- | --- | --- |
| 1 | 138 | There is No I in Team | 2013-01-24 | 90 | |
| 2 | 139 | Spin Out | 2013-01-31 | 90 | |
| 3 | 140 | Surprise Me | 2013-02-07 | 90 | |
| 4 | 141 | The Ultimate Hard and Soft | 2013-02-14 | 90 | |
| 5 | 142 | A Little Bit Country, A Little Bit Rock and Roll | 2013-02-21 | 90 | |
| 6 | 143 | Senior Fling | 2013-02-28 | 90 | |
| 7 | 144 | A Sticky Situation | 2013-03-07 | 90 | |
| 8 | 145 | Take It All Off! | 2013-03-14 | 90 | |
| 9 | 146 | He Said, She Said | 2013-03-21 | 90 | |
| 10 | 147 | The Art of Fashion | 2013-03-28 | 90 | |
| 11 | 148 | Finally on My Own | 2013-04-04 | 90 | |
| 12 | 149 | Europe, Here We Come | 2013-04-11 | 90 | |
| 13 | 150 | Finale, Part 1 | 2013-04-18 | 90 | |
| 14 | 151 | Finale, Part 2 | 2013-04-25 | 90 | |
Season 12
| Episode No. | No. Overall | Title | Airdate | Runtime | Summary |
| --- | --- | --- | --- | --- | --- |
| 1 | 152 | Sky's the Limit | 2013-07-18 | 90 | |
| 2 | 153 | Million Dollar Runway | 2013-07-25 | 90 | |
| 3 | 154 | An Unconventional Coney Island | 2013-08-01 | 90 | |
| 4 | 155 | Tie the Knot | 2013-08-08 | 90 | |
| 5 | 156 | YOU Choose Your Materials! | 2013-08-15 | 90 | |
| 6 | 157 | Let's Go Glamping! | 2013-08-22 | 90 | |
| 7 | 158 | Shoes First! | 2013-08-29 | 90 | |
| 8 | 159 | Having a Field Day | 2013-09-05 | 90 | |
| 9 | 160 | Let's Do Brunch | 2013-09-12 | 90 | |
| 10 | 161 | Project Runway SuperFan! | 2013-09-19 | 90 | |
| 11 | 162 | Next Generation... | 2013-09-26 | 90 | |
| 12 | 163 | Butterfly Effect | 2013-10-03 | 90 | |
| 13 | 164 | Finale, Part 1 | 2013-10-10 | 90 | |
| 14 | 165 | Finale, Part 2 | 2013-10-17 | 90 | |
| 15 | 166 | Reunion | 2013-10-24 | 90 | |
Season 13
| Episode No. | No. Overall | Title | Airdate | Runtime | Summary |
| --- | --- | --- | --- | --- | --- |
| 1 | 167 | The Judges Decide | 2014-07-24 | 90 | In the premiere episode, the designers are in disbelief when they discover there is one final audition before being granted a spot on the show. The remaining designers must create a look that would give the judges a glimpse of what their spring collection would like if they present at New York Fashion Week. Emmy-nominated and award winning actress, Julie Bowen serves as a guest judge. |
| 2 | 168 | Unconventional Movie Nite | 2014-07-31 | 90 | When an afternoon of fun at a local movie theatre turns into a challenge, designers will have to show their innovative side to create a fashionable look out of unconventional materials they find in the theater and a film set. Talented fashion blogger, Garance Dore guest judges. |
| 3 | 169 | Welcome to the Future | 2014-08-07 | 90 | Designers will have to integrate the past, present, and future in their creations when they are challenged to get inspiration from Marie Claire magazines from 20 years ago, to create looks they think will be relevant 20 years in the future. Marie Claire's Editor-In-Chief Anne Fulenwider returns to guest judge with idol Amanda de Cadenet. |
| 4 | 170 | A Suitable Twist | 2014-08-14 | 90 | For the challenge, designers must repurpose and remix an array of men's vintage suits to create a look for the modern woman. Youtube fashion icon, Bethany Mota guest judges. |
| 5 | 171 | The Klum of Doom | 2014-08-21 | 90 | With the Emmy® s quickly approaching, the designers will have to put together a look that is stunning enough for Heidi to wear for the Creative Arts Emmys® s. Gold medalist alpine skier, Lindsey Vonn guest judges. |
| 6 | 172 | Rock the Wedding | 2014-08-28 | 90 | Inspired by the new trend in untraditional wedding dresses worn by rock stars on their big day, the designers must wow the judges with their own version of an unconventional wedding dress. Femme fatale, Dita Von Teese and street-style star, Chiara Ferragni serve as guest judges. |
| 7 | 173 | Priceless Runway | 2014-09-04 | 90 | The designers get a taste of luxury when they have to choose a piece of Chopard jewelry to base their looks around. Tim surprises the contestants with a trip to the Charles James exhibit at the Met for more inspiration. Artistic Director and Co-President of Chopard, Caroline Scheufele, will guest judge. |
| 8 | 174 | The Rainway | 2014-09-11 | 90 | Unlike any other challenge on Project Runway, the designers need to step it up when they are challenged to create avant garde looks that will be able to stand up to the elements, especially the rain. This time, the runway will be transformed into a rainway! Star of Showtime's Master of Sex, Caitlin Fitzgerald will guest judge. |
| 9 | 175 | American Girl Doll | 2014-09-18 | 90 | The designers have to show their inner youth when their challenge takes them to the American Girl Store. They are tasked with creating fashionable, age appropriate looks for their young female models based on the American Girl Historical Character line. Award winning actress, Elisabeth Moss guest judges. |
| 10 | 176 | Muse on the Street | 2014-09-25 | 90 | For the challenge, the designers will have to hit the New York City streets to find their muse. They must each convince a complete stranger to undergo a makeover by Mary Kay as they design a look for them. Model Asha Leo and True Detective actress Michele Monaghan guest judge. |
| 11 | 177 | The Highest Bidder | 2014-10-02 | 90 | The designers work in pairs. They bid on storage units to gather materials for their challenge. When it comes down to the final two designers for elimination the judges throw in a twist and put them to the ultimate test. Season 4 winner, Christian Siriano returns to Project Runway to guest judge. |
| 12 | 178 | Fashion Week: Who's In & Who's Out | 2014-10-09 | 90 | The competition is intense in this final challenge which decides who goes to fashion week. Just when it looked as if the drama was over, it heats back up when eliminated designers return to the workroom. Shay Mitchell is the guest judge. |
| 13 | 179 | Finale, Part 1 | 2014-10-16 | 90 | Tim Gunn and the designers travel to Rome for inspiration and fabric shopping before heading home to work on their collections for New York Fashion Week. |
| 14 | 180 | Finale, Part 2 | 2014-10-23 | 90 | The finalists head back to New York with their collections to present at New York Fashion Week. Guest judge, Emmy® Rossum (Shameless) deliberates with the judges on who will be the winner of Project Runway Season 13. |
Season 14
| Episode No. | No. Overall | Title | Airdate | Runtime | Summary |
| --- | --- | --- | --- | --- | --- |
| 1 | 181 | Mad Dash Mayhem | 2015-08-06 | 90 | The designers have three minutes to find the only fabric they will be able to design with; guest judge Hannah Davis. |
| 2 | 182 | It's All in the Cards | 2015-08-13 | 92 | In the season's first unconventional challenge, the designers must incorporate cards from Hallmark into their design. |
| 3 | 183 | Shut Up & Sew | 2015-08-20 | 92 | For this team challenge, the designers are paired up and treated to a day on a Celebrity Cruises ship. For some of the duos, the friendly seas are left behind and they hit some rocky water in the workroom. Tracee Ellis Ross guest judges. |
| 4 | 184 | Fashion Flip | 2015-08-27 | 92 | The designers are thrilled when they finally get to go to Mood; the designers must put a modern and unique twist on a classic design. |
| 5 | 185 | Gunn and Heid | 2015-09-03 | 92 | Tensions arise when the designers are split into two teams to battle for their fabrics in a paintball competition; the teams receive a surprise. |
| 6 | 186 | Lace to the Finish | 2015-09-10 | 92 | |
| 7 | 187 | Haute Tech Couture | 2015-09-17 | 92 | |
| 8 | 188 | Broadway or Bust | 2015-09-24 | 92 | |
| 9 | 189 | Make It Sell | 2015-10-01 | 92 | The designers must create ready-to-wear looks to be reproduced and sold online; a disagreement between the judges leads to the most contentious runway yet. |
| 10 | 190 | Crew's All In | 2015-10-08 | 92 | The designers must makeover real women from the ``Project Runway'' crew; Tim reaches his breaking point with one designer. |
| 11 | 191 | The Runway's in 3D! | 2015-10-15 | 92 | The designers use 3-D printing technology to create avant garde looks in a fashion forward challenge. |
| 12 | 192 | Roll Out the Red Carpet | 2015-10-22 | 92 | In their final challenge before Fashion Week, the designers travel to Los Angeles to create red carpet looks; one designer takes a huge risk. |
| 13 | 193 | Finale, Part 1 | 2015-10-29 | 122 | The designers head home to work on their collections and await a visit from Tim; another twist is revealed when the designers return to New York. |
| 14 | 194 | Finale, Part 2 | 2015-11-05 | 122 | After a brutal critique with the judges, the finalists rush to retool their collections for New York Fashion Week; the winner is chosen. |
| 15 | 195 | Season 14 Reunion | 2015-11-12 | 60 | This season's designers reunite to discuss the memorable moments from their time on the show. |
| 16 | 196 | Tim Gunn's Ultimate Throwback Thursday | 2015-11-19 | 60 | Tim Gunn reveals the most explosive moments from the past 14 seasons of "Project Runway". |
Season 15
| Episode No. | No. Overall | Title | Airdate | Runtime | Summary |
| --- | --- | --- | --- | --- | --- |
| 1 | 197 | An Unconventional Launch Party | 2016-09-15 | 92 | Sixteen new designers head to New York to compete; the designers must use party decorations to create their looks in the first unconventional materials challenge. |
| 2 | 198 | Just Fabulous! | 2016-09-22 | 92 | The task of creating an outfit that is flattering to all body types poses a greater challenge to some contestants than to others. |
| 3 | 199 | Blacklight or Daylight? | 2016-09-29 | 92 | The designers are tasked with creating a look that sparkles both in daylight and under black lights; unusual materials cause several designers to have anxiety. |
| 4 | 200 | Sink or Swim | 2016-10-06 | 92 | |
| 5 | 201 | There's No "I" In "Team" | 2016-10-13 | 92 | Actress and singer Sabrina Carpenter joins the judge's panel; the designers must pitch their collection ideas to raise money from a group of mystery investors; the stakes rise as the winning team members will each receive $5,000. |
| 6 | 202 | There IS Crying in Fashion | 2016-10-20 | 92 | The designers excitedly attend a press event, but their festive mood sours when the party turns out to be a challenge; many designers have to start over after receiving criticism from Tim Gunn. |
| 7 | 203 | Welcome to the Urban Jungle | 2016-10-27 | 92 | The designers recharge at Universal Studios Orlando, and must take in inspiration to design a look for Urban Jungle. |
| 8 | 204 | Project Pop Up | 2016-11-03 | 82 | The second Team Challenge of the season leads to tensions and tantrums as the designers are forced to work together to create three-piece collections for a SoHo pop-up shop; Kelly Osbourne returns as a guest judge. |
| 9 | 205 | Life is Full of Surprises | 2016-11-10 | 92 | Each of the remaining designers is visited by a special guest from home; the designers learn that their newly arrived loved ones will be their clients for the next challenge. |
| 10 | 206 | Project Rewind: Non-model Challenges | 2016-11-17 | 92 | The designers take a majestic helicopter ride high above New York City for inspiration for their next challenge: to create an editorial, high fashion look for Marie Claire Magazine. Guest judges Anne Fulenwider and Camilla Belle join the panel. |
| 11 | 207 | Bold Innovation | 2016-12-01 | 92 | The designers create innovative avant garde looks, crafted from conventional fabric and unconventional metal-themed materials, in the first ever hybrid challenge. |
| 12 | 208 | An Unconventional Trip | 2016-12-08 | 92 | The designers learn they have yet another trip, with twists and turns that will decide which designers compete at New York Fashion week. |
| 13 | 209 | Finale, Part 1 | 2016-12-15 | 122 | Zendaya joins Heidi Klum, Nina Garcia, Zac Posen and Tim Gunn on the runway as the guest judge for the finale. |
| 14 | 210 | Finale, Part 2 | 2016-12-22 | 122 | The designers rush to put the final touches on their collections; four designers show their work at New York Fashion Week, but only one can be crowned as the winner; guest judge Zendaya joins the panel. |
| 15 | 211 | Season 15 Reunion | 2016-12-29 | 60 | The designers reconvene to reflect on the highs, lows and memories from the season. |
Season 16
| Episode No. | No. Overall | Title | Airdate | Runtime | Summary |
| --- | --- | --- | --- | --- | --- |
| 1 | 212 | One Size Does Not Fit All | 2017-08-17 | 90 | |
| 2 | 213 | An Unconventional Recycling | 2017-08-24 | 90 | The designers struggle to make their voices heard during their first team challenge; the designers must create a fashionable look out of recyclable materials. |
| 3 | 214 | A Leap of Innovation! | 2017-08-31 | 90 | The designers are treated to a private screening of the film Leap! as well as a performance by Hiplet and must draw inspiration for an innovative and edgy design in order to survive another week. Maddie Ziegler is guest judge. |
| 4 | 215 | We're Sleeping Wear? | 2017-09-07 | 90 | The designers compete in the Heidi Klum Sleepwear challenge; the contestants have a slumber party on the roof of the Empire State Building. |
| 5 | 216 | Descending Into Good and Evil | 2017-09-14 | 105 | Drawing inspiration from "Descendants 2,'' the designers visit Lyndhurst Castle and are tasked with creating a look that represents good or evil. |
| 6 | 217 | Models Off Duty | 2017-09-21 | 90 | The models serve as inspiration for the designers to create a street-style look that will be featured in a photo shoot. |
| 7 | 218 | The Ultimate Faceoff | 2017-09-28 | 90 | It's the JCPenney Challenge and the designers must use men's fabrics and designs to create a fashion forward look for their female models. Not only that, they must work in teams to do it, leading to a runway elimination that no one saw coming! Asia Kate Dillon is guest judge. |
| 8 | 219 | Client on the Go | 2017-10-05 | 90 | The twins 60 minute 'design off' is concluded. Then the designers create an on-the-go look for the friends and family of the Project Runway crew, but the challenge takes a turn when accusations of cheating cloud the results of a contentious runway. Sophia Stallone and Yolanda Hadid guest judge. |
| 9 | 220 | A 'Little' Avant Garde | 2017-10-12 | 90 | The dramatic fallout from the cheating scandal rocks the designers and leaves everyone wondering how they'll move forward in the competition. But the show must go on and the designers rally to create an Avant Garde look inspired by Shopkin's characters. Kate Upton is guest judge. |
| 10 | 221 | Driving Miss Unconventional | 2017-10-19 | 90 | It's the Lexus Challenge, but this one is Unconventional and nobody is safe! The designers must use safety materials to create a look that wows the judges as Fashion Week is right around the corner. Guest judge is Carly Chaikin. |
| 11 | 222 | Warrior Fashion | 2017-10-26 | 90 | It's an emotional runway as the designers create looks inspired by "Warrior Women" -- women who have battled breast cancer. Rachel Brosnahan guest judges. |
| 12 | 223 | There's Snow Business Like Sew Business | 2017-11-02 | 90 | The runway is converted into a Winter Wonderland as the designers are tasked with creating a winter-themed look that will decide who goes to NY Fashion Week and who gets left out in the cold. Guest judge is Katie Holmes. |
| 13 | 224 | Finale, Part 1 | 2017-11-09 | 90 | After heading home to work on their collections, the five finalists are visited by Tim who is not impressed with everything they have created; the designers return to New York and present the judges with two pieces from their collection. |
| 14 | 225 | Finale, Part 2 | 2017-11-16 | 90 | Fashion week is finally here and the designers rush to put the final touches on their collections. Four designers will have their dream of showing at New York Fashion Week, but only one designer will reach the ultimate goal of being crowned the next Project Runway Winner! Guest judge Jessica Alba joins the panel. |
| 15 | 226 | Season 16 Reunion | 2017-11-30 | 90 | The season 16 designers reunite with mentor Tim Gunn to discuss their Project Runway experience. They come ready to reminisce, share emotions, and get to the bottom of the cheating scandal that rocked the season. And some of our favorite models also swing by! |
Season 17
| Episode No. | No. Overall | Title | Airdate | Runtime | Summary |
| --- | --- | --- | --- | --- | --- |
| 1 | 227 | First Impressions | 2019-03-14 | 90 | |
| 2 | 228 | The Future is Here | 2019-03-21 | 90 | |
| 3 | 229 | All the Rage | 2019-03-28 | 90 | |
| 4 | 230 | Survive in Style | 2019-04-04 | 90 | |
| 5 | 231 | High Fashion to High Street | 2019-04-11 | 90 | |
| 6 | 232 | Power Play | 2019-04-18 | 90 | |
| 7 | 233 | Elegance is the New Black | 2019-04-25 | 90 | |
| 8 | 234 | Blame It on Rio | 2019-05-02 | 90 | |
| 9 | 235 | The Stitch is Back | 2019-05-09 | 90 | |
| 10 | 236 | What Do You Care About? | 2019-05-16 | 90 | |
| 11 | 237 | New York City of Dreams | 2019-05-23 | 90 | |
| 12 | 238 | The Art of Fashion | 2019-05-30 | 90 | |
| 13 | 239 | One Elle of a Day | 2019-06-06 | 90 | |
| 14 | 240 | The Final Runway | 2019-06-13 | 90 | |
Series Cast
| | | | |
| --- | --- | --- | --- |
| | Tim Gunn | as Mentor | |
| | Heidi Klum | as Judge | |
| | Nina Garcia | as Judge | |
| | Michael Kors | as Judge | |
| | Zac Posen | as Judge | |
| | Karlie Kloss | as Host | |
| | Christian Siriano | as Mentor | |
| | Brandon Maxwell | as Judge | |
| | Elaine Welteroth | as Judge | |
Series Crew
| | Position | Name |
| --- | --- | --- |
| | Executive Producer | Heidi Klum |
| | Executive Producer | Desiree Gruber |
| | Executive Producer | Rich Bye |
| | Executive Producer | Jane Lipsitz |
| | Executive Producer | Dan Cutforth |
| | Executive Producer | Harvey Weinstein |
| | Co-Executive Producer | Rich Buhrman |
| | Supervising Producer | Alexandra Lipsitz |
| | Co-Producer | Daniela Unruh |
| | Associate Producer | Jackie Contoy |
| | Associate Producer | Shea Spenser |
| | Associate Producer | Robin Foster |
| | Executive Producer | Bob Weinstein |
| | Executive Producer | Jane Cha |
| | Supervising Producer | Gaylen Gawlowski |
Related News
TVMaze