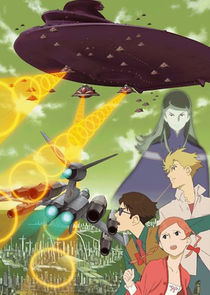 On January 1, 1995, a G-Reactive fighter plane was being tested, while it was hit by a mysterious rainbow light and disappeared. 5 years later, two boys, Billy Kimura and Penny Carter, meet at a train station where a new bullet train utilizing G-Reactive was being launched. However, to their shock, the train was hit by a rainbow beam of light, and disappeared. After a series of events and acquaintances, the two boys discover that aliens were beginning to invade Earth. Fortunately, scientists developed the Sky Knight, a fighter plane capable of defending the world. As the extraterrestrials begin to invade, Billy, Penny, and their comrades begin their attempt to save the human race from the alien menace.
Previous Episode
Episode x; Sep 15, 2019
Previous Episodes 1x6: Super-Weapon Sortie! Battle at Earth's Final Hour! 1x5: Extreme Offense and Defense! Solve the 1x4: The Aliens' Trap! 1x3: The Invasion's Evil Influence! The G-Reactor Won't Operate! 1x2: Appearance of the Fortress Island! Metropolitan X's Critical Moment! 1x1: Mysterious Flying-Saucer Invasion! Sky Knight Takes Off!

View All Episodes
Related News
TVMaze