Series Overview
Rating
imDb Rating: 7.2 (37 Votes)
Metascore: N/A
Plot
Ever wonder WHY a game is good? Or why it's bad? I'm ProJared, and I'll tell you why. Emphasis on RPGs and retro games most people have never heard of.
Details
Rated: N/A
Released: 17 Sep 2010
Runtime: N/A
Genre: Comedy, Talk-Show
Director: N/A
Writer: N/A
Actors: Jared Knabenbauer
Language: English
Country: N/A
Awards: N/A
Total Seasons: 9
Previous Episode
Final Fantasy V
Episode 11x1; Dec 01, 2019
Previous Episodes 11x1: Final Fantasy V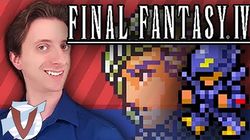 10x4: Final Fantasy IV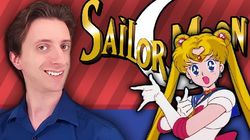 10x3: Sailor Moon Games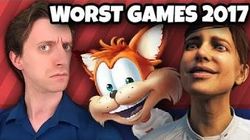 10x2: TOP TEN WORST GAMES of 2017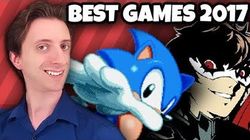 10x1: TOP TEN GAMES of 2017


9x26: Dungeons & Dragons Cartoon


9x25: Top Ten Scariest Retro Enemies (From Non-Horror Games) 9x24: Super Mario Odyssey Review 9x23: Update! - New House, What Was Lost, and Thank Yous!

View All Episodes
Skip to:
Season 1
| Episode No. | No. Overall | Title | Airdate | Runtime | Summary |
| --- | --- | --- | --- | --- | --- |
| 1 | 1 | Two Worlds | 2010-09-17 | 16 | |
| 2 | 2 | PlayStation Move | 2010-11-21 | 13 | |
| 3 | 3 | Kinect | 2010-12-26 | 15 | |
Season 2
| Episode No. | No. Overall | Title | Airdate | Runtime | Summary |
| --- | --- | --- | --- | --- | --- |
| 1 | 4 | Two Worlds II | 2011-02-22 | 13 | |
| 2 | 5 | Drake of the 99 Dragons | 2011-12-11 | | |
Season 3
| Episode No. | No. Overall | Title | Airdate | Runtime | Summary |
| --- | --- | --- | --- | --- | --- |
| 1 | 6 | Blackthorne | 2012-03-12 | | |
| 2 | 7 | Quest 64 | 2012-06-28 | | |
| 3 | 8 | Hydlide | 2012-08-17 | | |
| 4 | 9 | Dr. Quandary | 2012-10-11 | | |
| 5 | 10 | Alone in the Dark (360) | 2012-11-03 | 19 | |
| 6 | 11 | Dragon Ball Z: Sagas | 2012-12-13 | | |
| 7 | 12 | Top Ten Games of 2012 | 2012-12-26 | 10 | |
Season 4
| Episode No. | No. Overall | Title | Airdate | Runtime | Summary |
| --- | --- | --- | --- | --- | --- |
| 1 | 13 | Top Ten Worst Games of 2012 | 2013-01-01 | 10 | |
| 2 | 14 | Pocky & Rocky | 2013-02-12 | 9 | |
| 3 | 15 | Final Fantasy Mystic Quest | 2013-03-13 | | |
| 4 | 16 | Super Hydlide | 2013-06-23 | | |
| 5 | 17 | Haven & Hearth | 2013-07-12 | 7 | |
| 6 | 18 | Virtual Hydlide | 2013-09-04 | | |
| 7 | 19 | Top Ten Bees in Video Games! | 2013-10-04 | 13 | |
| 8 | 20 | Top Ten Games of 2013 | 2013-12-23 | 9 | |
| 9 | 21 | Top Ten Worst Games of 2013 | 2013-12-30 | 13 | |
Season 5
| Episode No. | No. Overall | Title | Airdate | Runtime | Summary |
| --- | --- | --- | --- | --- | --- |
| 1 | 22 | SimAnt | 2014-01-25 | | |
| 2 | 23 | Worst Console Ever | 2014-02-23 | | |
| 3 | 24 | Sonic Blast Man II | 2014-04-24 | | |
| 4 | 25 | Top Ten JRPGs NOT from Square Enix | 2014-06-06 | | |
| 5 | 26 | King's Knight | 2014-08-02 | | |
| 6 | 27 | Magic: the Gathering | 2014-10-22 | | |
Season 6
| Episode No. | No. Overall | Title | Airdate | Runtime | Summary |
| --- | --- | --- | --- | --- | --- |
| 1 | 28 | Top Ten Games of 2014 | 2015-01-01 | 12 | |
| 2 | 29 | Top Ten WORST Games of 2014 | 2015-01-01 | 14 | |
| 3 | 30 | 500,000 Thank Yous | 2015-01-18 | 5 | |
| 4 | 31 | Super Bonk | 2015-02-09 | | |
| 5 | 32 | Top Ten Dicks in Gaming | 2015-04-01 | 3 | |
| 6 | 33 | Sonic Adventure 2 | 2015-04-17 | | |
| 7 | 34 | Mortal Kombat Kartoons | 2015-05-15 | | |
| 8 | 35 | Tamagotchi | 2015-06-26 | | |
| 9 | 36 | Mega Man X7 | 2015-07-18 | 19 | |
| 10 | 37 | Chrono Trigger | 2015-08-27 | 23 | |
| 11 | 38 | Oscar | 2015-09-20 | 12 | |
| 12 | 39 | Donkey Kong Country Cartoon | 2015-10-15 | 13 | |
| 13 | 40 | High Seas Trader | 2015-11-07 | 11 | |
| 14 | 41 | Star Wars: Shadows of the Empire | 2015-11-21 | 17 | |
| 15 | 42 | Dungeons & Dragons Rules Cyclopedia | 2015-12-04 | 12 | |
| 16 | 43 | Dungeons & Dragons: Tower of Doom | 2015-12-25 | 11 | |
Season 7
| Episode No. | No. Overall | Title | Airdate | Runtime | Summary |
| --- | --- | --- | --- | --- | --- |
| 1 | 44 | Top Five Games of 2015 | 2016-01-25 | 7 | |
| 2 | 45 | Top Five Worst Games of 2015 | 2016-01-25 | 6 | |
| 3 | 46 | Ride to Hell: Retribution | 2016-02-25 | 15 | |
| 4 | 47 | Stardew Valley | 2016-03-30 | 12 | |
| 5 | 48 | Where in the World is Carmen Sandiego? | 2016-05-09 | 13 | |
| 6 | 49 | Scorched Earth | 2016-07-08 | 11 | |
| 7 | 50 | Final Fantasy: The Spirits Within | 2016-08-18 | 23 | |
| 8 | 51 | Mortal Kombat Mythologies: Sub-Zero | 2016-09-16 | 16 | |
| 9 | 52 | Top Ten WORST Things Final Fantasy Has Done | 2016-10-06 | 12 | |
| 10 | 53 | Alone in the Dark (1992) | 2016-10-22 | 11 | |
| 11 | 54 | Zelda II: The Adventure of Link | 2016-12-01 | 17 | |
Season 8
| Episode No. | No. Overall | Title | Airdate | Runtime | Summary |
| --- | --- | --- | --- | --- | --- |
| 1 | 55 | Top Ten Games of 2016 | 2017-01-05 | 13 | |
| 2 | 56 | Top Ten WORST Games of 2016 | 2017-01-05 | 11 | |
Season 9
| Episode No. | No. Overall | Title | Airdate | Runtime | Summary |
| --- | --- | --- | --- | --- | --- |
| 6 | 57 | Legend of Zelda: Breath of the Wild Spoiler-Free Review | 2017-03-02 | | |
| 7 | 58 | Madden 17 | 2017-04-01 | | |
| 8 | 59 | Kid Klown in Crazy Chase | 2017-04-14 | | |
| 9 | 60 | Final Fantasy | 2017-05-13 | | |
| 10 | 61 | Channel Update | 2017-05-20 | | |
| 11 | 62 | Grading EA's Press Conference E3 2017 | 2017-06-10 | | |
| 12 | 63 | Grading Microsoft's Press Conference E3 2017 | 2017-06-11 | | |
| 13 | 64 | Grading Bethesda's Press Conference E3 2017 | 2017-06-11 | | |
| 14 | 65 | Grading Ubisoft's Press Conference E3 2017 | 2017-06-12 | | |
| 15 | 66 | Grading Sony's Press Conference E3 2017 | 2017-06-12 | | |
| 16 | 67 | Grading Nintendo's Press Conference E3 2017 | 2017-06-13 | | |
| 17 | 68 | MONSTER HUNTER WORLD E3 2017 Impressions | 2017-06-15 | | |
| 18 | 69 | ZOMBIE TACTICS! │ The Walking Dead: No Man's Land | 2016-06-16 | | |
| 19 | 70 | Final Fantasy II | 2017-06-24 | | |
| 20 | 71 | Splatoon 2 Review | 2017-07-27 | | |
| 21 | 72 | Final Fantasy III | 2017-08-31 | | |
| 22 | 73 | No New Videos for a While. Here's Why... | 2017-09-08 | | |
| 23 | 74 | Update! - New House, What Was Lost, and Thank Yous! | 2017-09-28 | | |
| 24 | 75 | Super Mario Odyssey Review | 2017-10-26 | | |
| 25 | 76 | Top Ten Scariest Retro Enemies (From Non-Horror Games) | 2017-10-31 | 11 | |
| 26 | 77 | Dungeons & Dragons Cartoon | 2017-12-30 | 12 | There was D&D Cartoon in 1983! Fear not, Ranger, Barbarian, Magician, Thief, Cavalier, ACROBAT. |
Related News
TVMaze