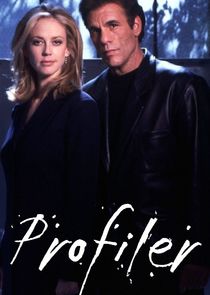 A crime drama following a criminal profiler working with the F.B.I.
Series Overview
Rating
imDb Rating: 7.2 (3,234 Votes)
Metascore: N/A
Plot
Ally Walker stars as Dr. Sam Waters, a detective with the Violent Crimes Task Force, a federal agency which often works with the FBI, ATF, and other crime-solving agencies.
Details
Rated: TV-14
Released: 21 Sep 1996
Runtime: 60 min
Genre: Crime, Drama, Mystery, Thriller
Director: N/A
Writer: Cynthia Saunders
Actors: Robert Davi, Julian McMahon, Roma Maffia, Peter Frechette
Language: English
Country: USA
Awards: Nominated for 2 Primetime Emmys. Another 1 win & 15 nominations.
Total Seasons: 4
Previous Episode
Tsuris
Episode 4x20; Jul 01, 2000
As Rachel continues to be spooked by Marks, she and the team investigate a series of murders of businessmen.
Previous Episodes 4x20: Tsuris 4x19: On Your Marks 4x18: Pianissimo 4x17: Mea Culpa 4x16: House of Cards 4x15: The Long Way Home 4x14: Paradise Lost 4x13: Proteus 4x12: Besieged

View All Episodes
Cast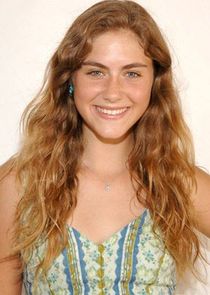 Caitlin Wachs as Chloe Waters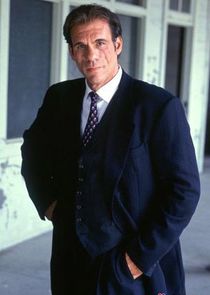 Robert Davi as Bailey Malone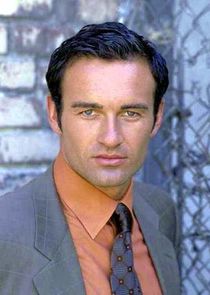 Julian McMahon as John Grant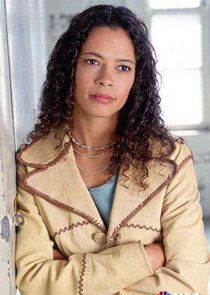 Erica Gimpel as Angel Brown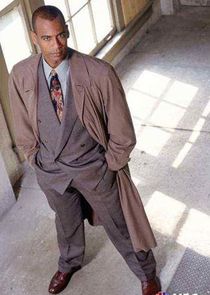 Michael Whaley as Nathan Brubaker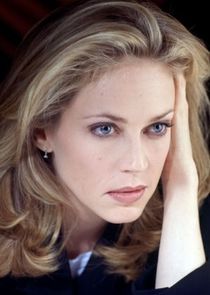 Ally Walker as Dr. Samantha "Sam" Waters
View Full Cast
Recent News
AWS' CodeGuru uses machine learning to automate code reviews
AWS today announced CodeGuru, a new machine learning-based service that automates code reviews based on the data the company has gathered from doing code reviews internally. Developers write the code and simply add CodeGuru to the pull requests. It supports G…
via NewsAPI
View More Related News
Skip to:
Season 1
| Episode No. | No. Overall | Title | Airdate | Runtime | Summary |
| --- | --- | --- | --- | --- | --- |
| 1 | 1 | Insight | 1996-09-21 | 60 | Single Atlanta women are being murdered, but as Sam zeros in on the killer, another serial killer is zeroing in on Sam. |
| 2 | 2 | Ring of Fire | 1996-09-28 | 60 | An arsonist is at work in St. Louis, Atlanta and Nashville; serial killer Jack finds out where Sam lives. |
| 3 | 3 | Unholy Alliance | 1996-10-19 | 60 | The murder of an in-line skater fits the MO of a series of 10-year-old killings, but the man convicted of them is still in prison. |
| 4 | 4 | I'll Be Watching You | 1996-10-26 | 60 | A senator is targeted by a gunman whose trademarks include dolls with their eyes cut out. |
| 5 | 5 | Unsoiled Sovereignty | 1996-11-02 | 60 | While an ecoterrorist fixated on cleanliness is planting bombs around Pittsburgh, Sam fixes an eye on an attractive ATF bomb expert. |
| 6 | 6 | Modus Operandi | 1996-11-09 | 60 | Jack is back in business: he kills the old man who had fixed Sam's toys when she was a girl. |
| 7 | 7 | Night Dreams | 1996-11-16 | 60 | Three women are missing---and two of them were taken from bloody bedrooms where investigators find evidence of a ritual involving candles and the head of a jaguar. |
| 8 | 8 | Cruel and Unusual | 1996-12-14 | 60 | Murder victims are found in cages with dry-cleaning bags over their heads. They'd been tortured, but each in a different way. |
| 9 | 9 | The Sorcerer's Apprentice | 1997-01-04 | 60 | The unit probes arson and murders on Native American reservations; Jack breaks into Bailey's apartment and steals his ID. |
| 10 | 10 | Shattered Silence | 1997-01-11 | 60 | A noted Alabama surgeon is abducted upon his return from a consultation in Russia---two years after his best friend, another renowned physician, disappeared. |
| 11 | 11 | Doppelganger | 1997-01-18 | 60 | A psychiatrist at a hospital for the criminally insane is murdered---in the MO of an inmate, a serial killer who had both motive and opportunity. But Sam, who has a history with the man, doesn't think he did it. |
| 12 | 12 | Learning from the Masters | 1997-02-01 | 60 | Murder victims turn up in strange "poses," after having been garroted and stabbed. Meanwhile, the VCTF's computer system is acting strangely. |
| 13 | 13 | The House That Jack Built | 1997-02-08 | 60 | Jack displays his diabolical handiwork on Grace's husband. But John hits on a way to get to Jack---by hitting on Sam. |
| 14 | 14 | Shadow of Angels (1) | 1997-02-15 | 60 | Just when the agents find Jack's lair, they're sent to probe the murders of two men with ties to a tycoon. |
| 15 | 15 | Shadow of Angels (2) | 1997-02-15 | 60 | The agents probe the murders of two men with ties to a tycoon. Meanwhile, they have Jack in their sight. Or do they? |
| 16 | 16 | Film at Eleven | 1997-03-08 | 60 | An avenging angel kills criminals who have beaten the rap. He also tapes his deeds and sends the tapes to TV stations. |
| 17 | 17 | Crisis | 1997-03-22 | 60 | Terrorists working with a nuclear physicist who's a closet pacifist storm a banquet hall and take the diners hostage. |
| 18 | 18 | Blue Highways | 1997-04-05 | 60 | In the Midwest, a man in a big rig causes head-on collisions involving classic cars, and then "collects" their occupants; in Atlanta, Bailey's daughter starts a new school. |
| 19 | 19 | FTX: Field Training Exercise | 1997-04-12 | 60 | When a "dirty" undercover FBI agent is murdered the Bureau suspects a mole. |
| 20 | 20 | Into the Abyss | 1997-04-26 | 60 | Sam probes a series of murders in which the victims' faces are covered with lace and their mouths manipulated into ghoulish bloody smiles. |
| 21 | 21 | Venom (1) | 1997-05-10 | 60 | A poisoner who's dispatching rich people with toxic creatures is so clever that Jack is beginning to take notice. |
| 22 | 22 | Venom (2) | 1997-05-10 | 60 | The VCTF discovers the identity of the poisoner (as does Jack, of course); and Bailey considers a drastic step after Frances's latest brush with the law. |
Season 2
| Episode No. | No. Overall | Title | Airdate | Runtime | Summary |
| --- | --- | --- | --- | --- | --- |
| 1 | 23 | Ambition in the Blood | 1997-11-01 | 60 | A man who committed 40 murders in Asia in the 1970s escapes from a Calcutta prison and heads for New York. Meanwhile, Sam's suspected of a murder herself, and Bailey's near death after being shot by his daughter. |
| 2 | 24 | Primal Scream | 1997-11-08 | 60 | A vicious killer, who works only in the rain, beats his victims severely, then picks up their bodies and hurls them. Meanwhile, Jack plays Henry Higgins to a parolee. |
| 3 | 25 | It Cuts Both Ways | 1997-11-15 | 60 | Jack's back, but with changes to his MO; Bailey's new boss is the ex-husband of a woman he's been seeing; George receives an offer he'll have a hard time refusing. |
| 4 | 26 | Second Best | 1997-11-22 | 60 | Coop reenters Sam's life when the VCTF requests his services in tracking a bomber; Frances has been caught and the DA is throwing the book at her. |
| 5 | 27 | Power Corrupts | 1997-12-06 | 60 | Cleanliness isn't next to godliness: one murder victim is found with soap in his mouth and another has been "scrubbed to death." |
| 6 | 28 | Old Acquaintance | 1997-12-12 | 60 | Jill kills a boutique clerk to please Jack, while Sam, who's grieving over Coop's murder, is persuaded to go to a college reunion---where a classmate is murdered. |
| 7 | 29 | Jack Be Nimble, Jack Be Quick | 1998-01-03 | 60 | The VCTF corners Jack, but he escapes---despite being shot by Sam. Meanwhile, Frances turns 18. |
| 8 | 30 | Victims of Victims | 1998-01-10 | 60 | While the VCTF puzzles over a string of North Carolina murders, Jack recuperates at the home of his mother and Sam's in-laws visit her. |
| 9 | 31 | Birthright | 1998-01-17 | 60 | Two men---one in Ohio, the other in New Jersey---are murdered on their 32nd birthdays. Both were killed by a stalker who had been following them their whole lives. Elsewhere, Sam has a run-in with her mother-in-law. |
| 10 | 32 | Dying to Live | 1998-01-31 | 60 | A mercy killer (of sorts) is harvesting organs for transplantation purposes---then killing the "donors." Meanwhile, Bailey learns from Behar that he's the target of a probe; and Chloe tells Sam that someone has been taking pictures of her in school. |
| 11 | 33 | Ties That Bind | 1998-02-07 | 60 | While the VCTF is preoccupied with break-ins in which the occupants were murdered, Sam's mother-in-law proceeds with her effort to gain custody of Chloe; and Frances tells Bailey that she's been sleeping with John Grant. |
| 12 | 34 | Shoot to Kill | 1998-03-07 | 60 | A sniper targets drivers stuck in traffic jams, and with each shooting positions himself farther away from his victim. He also leaves a "message": a replica of an ancient Greek urn. Meanwhile, John can't figure out why Handleman is out to get him. |
| 13 | 35 | Bloodlust | 1998-03-14 | 60 | The bodies of three young men are discovered; all had been beaten and, it turns out, all had been desperate for money. Sam suspects that they were losers in staged fights to the death. |
| 14 | 36 | Every Five Minutes | 1998-03-21 | 60 | While Sam and Bailey track a rapist on the Florida Panhandle, John and Marcus find a guy who can lead them to Sharon Lesher. |
| 15 | 37 | Breaking Point | 1998-03-28 | 60 | A man who's certain that his son was unjustly convicted of murder kidnaps Angel and threatens to kill her unless the VCTF "proves" that his son is innocent. |
| 16 | 38 | Lethal Obsession | 1998-04-04 | 60 | A kidnapper kills an Atlanta city councilman even though the ransom was paid. It seems he wants attention, not money---particularly from one TV reporter. Meanwhile, Jack begins his efforts to spring Jill from jail. |
| 17 | 39 | Cycle of Violence | 1998-04-11 | 60 | A "new-age ax murderer" targets abusive people, hacks and burns them, and places crystals in their hands---the MO of an avenging comic-book heroine. |
| 18 | 40 | Die Beautiful | 1998-05-02 | 60 | The VCTF is called in on a year-old murder case. The victim: an 18-year-old beauty-pageant veteran. The prime suspects: her parents. Meanwhile, Jack challenges the VCTF to "a game." |
| 19 | 41 | The Root of All Evil (1) | 1998-05-09 | 60 | While Jack schemes to get to the imprisoned Jill, a hooded figure who's obsessed with corruption is setting off explosions around the country. Also: Sam has an unsatisfying meeting---her first in 10 years---with her father. |
| 20 | 42 | The Root of All Evil (2) | 1998-05-09 | 60 | While the agents zero in on the hooded bomber, Sam has an unpleasant meeting with her father. Meanwhile, Jack wants to spring Jill. |
Season 3
| Episode No. | No. Overall | Title | Airdate | Runtime | Summary |
| --- | --- | --- | --- | --- | --- |
| 1 | 43 | Coronation | 1998-10-17 | 60 | The VCTF tracks Jack to his---and Sam's---home town from the prison where Sam had killed Jill. But they're not really tracking Jack---he's luring them. |
| 2 | 44 | Cravings | 1998-10-24 | 60 | A rapist-killer abducts young women engaged to successful men. Most are found with a single slug in the base of their skulls---and with inner-ear damage. |
| 3 | 45 | Do the Right Thing | 1998-10-31 | 60 | The VCTF probes three murders in which the victims had been castrated. Meanwhile, Sam is attracted to Jack's prosecutor. |
| 4 | 46 | Double Vision | 1998-11-07 | 60 | Ten women are found dead in Alabama. The killer? "He's a hunter," Sam surmises, but she can't nail her profile and that bugs her. |
| 5 | 47 | The Sum of Her Parts | 1998-11-14 | 60 | In Newark, N.J., a killer cuts the hands off one victim and decapitates another. Both are women but have nothing else in common. |
| 6 | 48 | The Monster Within | 1998-11-21 | 60 | The VCTF is summoned to Allentown, Pa., where the FBI's man on the scene is spinning his wheels on a serial-murder case in which the killer burns his victims' faces. |
| 7 | 49 | Perfect Helen | 1998-12-05 | 60 | Someone's digging up Jewish graves in George's home town, but Sam doesn't think it's a hate crime. |
| 8 | 50 | Home for the Homicide | 1998-12-12 | 60 | It's Christmas in rural Georgia, where an ax-murderer finishes the jobs by taking swatches of the victims' clothing. In Atlanta, Sam trims the tree with her new beau. |
| 9 | 51 | All in the Family | 1999-01-02 | 60 | A prosecutor wants to tie four murders in an Annapolis, Md., bar to a drug kingpin, but Sam thinks otherwise. |
| 10 | 52 | Ceremony of Innocence | 1999-01-09 | 60 | The day before convicted killer Martin Fizer is scheduled to be executed a murder is committed in the same fashion---and with the same gun---as Fizer's had been. |
| 11 | 53 | Where or When | 1999-01-16 | 60 | In Los Angeles, three men have been murdered---by hand---and their bodies dumped near the sites of 1940s and '50s Hollywood landmarks. And at VCTF headquarters, George finds something disturbing on Donald Lucas's computer. |
| 12 | 54 | Inheritance | 1999-02-06 | 60 | A serial killer targets victims in the South who are all roughly the same age and have the same blood disorder; Sam learns her father's secret. |
| 13 | 55 | Heads, You Lose | 1999-02-13 | 60 | In Miami, models are losing their heads, courtesy of a killer with a chip on his shoulder (and surgical tools). |
| 14 | 56 | Otis, California | 1999-02-20 | 60 | Having hacked onto the Internet from prison, Lucas has contacted someone in a small northern-California town. "You think he has a disciple?" Bailey asks Sam. |
| 15 | 57 | Spree of Love | 1999-02-27 | 60 | A 32-year-old woman is abducted---or is she?---from her children's soccer field by a 16-year-old boy. Meanwhile, Bailey is increasingly tense as his wife's remarriage approaches. |
| 16 | 58 | Burnt Offerings | 1999-03-20 | 60 | An arsonist who is setting fatal fires in Sam's Atlanta neighborhood has a modus operandi involving dead birds. |
| 17 | 59 | Three Carat Crisis | 1999-04-03 | 60 | Sam and Bailey (who's shopping for a present for his ex-wife) are held hostage in a jewelry store after a botched holdup. |
| 18 | 60 | Seduction | 1999-04-10 | 60 | The bodies of rich people are washing ashore in Palm Beach, Fla., with a finger missing. The only other thing they have in common: the same investment firm. |
| 19 | 61 | Grand Master (2) | 1999-05-08 | 60 | Sam calls in Jarod of "The Pretender" to pursue the mastermind behind a series of kidnappings. |
| 20 | 62 | Las Brisas | 1999-05-15 | 60 | Sam is at the trial of her husband's killer and on the trail of a murderer in Mexico. |
| 21 | 63 | What's Love Got to Do with It? | 1999-06-05 | 60 | While Sam tries to find the key to the mind of a serial killer, an FBI agent working with Bailey insists that she's able to control the ex-boyfriend who's stalking her. |
Season 4
| Episode No. | No. Overall | Title | Airdate | Runtime | Summary |
| --- | --- | --- | --- | --- | --- |
| 1 | 64 | Reunion (1) | 1999-09-25 | 60 | A new profiler is called in to help locate Sam, who was abducted by Jack, the bogus sheriff. |
| 2 | 65 | Reunion (2) | 1999-10-02 | 60 | More killings occur that resemble Jack's original murders and the relationship between Sam and Chloe is examined. |
| 3 | 66 | Blind Eye | 1999-10-30 | 60 | In her first case as the new profiler, Rachel Burke is on the trail of a serial killer whose victims are left deliberately posed. |
| 4 | 67 | Old Ghosts | 1999-11-06 | 60 | Bailey revisits a 15-year-old serial-murder case, from which the bodies have just been found. Soon after he and Rachel arrive in town, another murder occurs and an abduction takes place. |
| 5 | 68 | Infidelity | 1999-11-13 | 60 | Rachel and the team investigate a series of killings wherein each of the victims had recently been involved in an extra-marital liason. |
| 6 | 69 | To Serve & Protect | 1999-12-04 | 60 | Rachel and her colleagues travel to St. Louis to try to solve three killings that have occurred in as many weeks. |
| 7 | 70 | Original Sin | 1999-12-11 | 60 | Rachel attempts to solve the murders of a number of brunette women in their early 30s. |
| 8 | 71 | Train Man | 2000-01-08 | 60 | After an eighth victim is claimed by a killer who travels in boxcars, Rachel and the team go to Arizona, the scene of the latest murder. |
| 9 | 72 | Quid Pro Quo | 2000-01-15 | 60 | Rachel forms a bond with a mob boss, whose only daughter has become the latest victim of a serial killer. |
| 10 | 73 | Clean Sweep (2) | 2000-02-05 | 60 | Jarod returns to help Rachel and Bailey solve two new murders. |
| 11 | 74 | Random Act | 2000-02-12 | 60 | During a convenience-store robbery, John's girlfriend is badly wounded and he shoots one of the crooks. |
| 12 | 75 | Besieged | 2000-02-19 | 60 | While speaking on a campus radio at her alma mater, Rachel receives a telephone call from a rapist, whom she then tries to track down. |
| 13 | 76 | Proteus | 2000-02-26 | 60 | While the team searches for a killer, Rachel is faced with a charge of moral turpitude for a past incident involving Grant. |
| 14 | 77 | Paradise Lost | 2000-03-11 | 60 | The murders of a woman and her two daughters in a national park lead Rachel and her colleagues to the path of their killer. |
| 15 | 78 | The Long Way Home | 2000-03-18 | 60 | While Rachel is on the trail of a serial kidnapper she once prosecuted, she's also concerned about her brother, who's run away from rehab. |
| 16 | 79 | House of Cards | 2000-03-25 | 60 | After a sniper opens fire at a public park and kills several people, Rachel tries to find a pattern to the shootings. |
| 17 | 80 | Mea Culpa | 2000-04-22 | 60 | The team investigates the abduction of a 12-year-old from a diner and links it to three recent murders; at the same time, someone ransacks Rachel's home. |
| 18 | 81 | Pianissimo | 2000-04-29 | 60 | As the team tries to determine the facts regarding a pianist's death, "The Pretender" returns to help Rachel, who's being harassed by a missing FBI agent. |
| 19 | 82 | On Your Marks | 2000-05-06 | 60 | While Rachel and the team investigate the murders of two men who seem to have no backgrounds, Marks persists in his plot for revenge. |
| 20 | 83 | Tsuris | 2000-07-01 | 60 | As Rachel continues to be spooked by Marks, she and the team investigate a series of murders of businessmen. |
Series Cast
| | | | |
| --- | --- | --- | --- |
| | Caitlin Wachs | as Chloe Waters | |
| | Robert Davi | as Bailey Malone | |
| | Julian McMahon | as John Grant | |
| | Erica Gimpel | as Angel Brown | |
| | Michael Whaley | as Nathan Brubaker | |
| | Ally Walker | as Dr. Samantha "Sam" Waters | |
| | Heather McComb | as Frances Malone | |
| | Mark Rolston | as Donald Lucas | |
| | Traci Lords | as Sharon Lesher | |
| | Jamie Luner | as Rachel Burke | |
| | Peter Frechette | as George Fraley | |
| | Roma Maffia | as Grace Alvarez | |
| | Dennis Christopher | as Jack of All Trades | |
| | Dennis Christopher | as Albert Newquay | |
Series Crew
| | Position | Name |
| --- | --- | --- |
| | Creator | Cynthia Saunders |
Related News
TVMaze