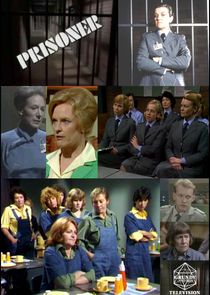 Prisoner is an Australian soap opera, set in the Wentworth Detention Centre, a fictional women's prison. In the United States and United Kingdom it was billed as Prisoner: Cell Block H, and in Canada as Prisoner: Cell Block H and/or Caged Women. The series was produced by the Reg Grundy Organisation in Australia, and aired on Network Ten, running 692 episodes from 27 February 1979 to 11 December 1986, after originally only devised as a 16 part series.
Series Overview
Rating
imDb Rating: 8.2 (1,505 Votes)
Metascore: N/A
Plot
The lives of women behind bars in a female prison.
Details
Rated: N/A
Released: 08 Aug 1979
Runtime: 50 min
Genre: Crime, Drama
Director: N/A
Writer: N/A
Actors: Elspeth Ballantyne, Betty Bobbitt, Sheila Florance, Maggie Kirkpatrick
Language: English
Country: Australia
Awards: 10 wins.
Total Seasons: 1
Previous Episode
Episode 692
Episode 8x104; Dec 11, 1986
Previous Episodes 8x104: Episode 692 8x103: Episode 691 8x102: Episode 690 8x101: Episode 689 8x100: Episode 688 8x99: Episode 687 8x98: Episode 686 8x97: Episode 685 8x96: Episode 684

View All Episodes
Cast
Fiona Spence as Vera 'Vinegar Tits' Bennett
Barry Quin as Greg Miller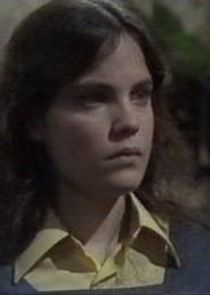 Sigrid Thornton as Roslyn Coulson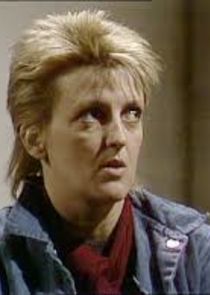 Jane Clifton as Margot Gaffney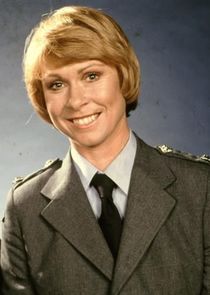 Elspeth Ballantyne as Meg Jackson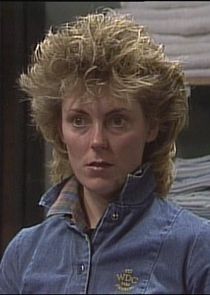 Louise Siversen as Lou Kelly
View Full Cast
Skip to:
Season 1
| Episode No. | No. Overall | Title | Airdate | Runtime | Summary |
| --- | --- | --- | --- | --- | --- |
| 1 | 1 | Episode 1 | 1979-02-27 | 60 | |
| 2 | 2 | Episode 2 | 1979-02-27 | 60 | |
| 3 | 3 | Episode 3 | 1979-02-28 | 60 | |
| 4 | 4 | Episode 4 | 1979-03-06 | 60 | |
| 5 | 5 | Episode 5 | 1979-03-07 | 60 | |
| 6 | 6 | Episode 6 | 1979-03-13 | 60 | |
| 7 | 7 | Episode 7 | 1979-03-14 | 60 | |
| 8 | 8 | Episode 8 | 1979-03-20 | 60 | |
| 9 | 9 | Episode 9 | 1979-03-21 | 60 | |
| 10 | 10 | Episode 10 | 1979-03-27 | 60 | |
| 11 | 11 | Episode 11 | 1979-03-28 | 60 | |
| 12 | 12 | Episode 12 | 1979-04-03 | 60 | |
| 13 | 13 | Episode 13 | 1979-04-04 | 60 | |
| 14 | 14 | Episode 14 | 1979-04-10 | 60 | |
| 15 | 15 | Episode 15 | 1979-04-11 | 60 | |
| 16 | 16 | Episode 16 | 1979-04-17 | 60 | |
| 17 | 17 | Episode 17 | 1979-04-18 | 60 | |
| 18 | 18 | Episode 18 | 1979-04-24 | 60 | |
| 19 | 19 | Episode 19 | 1979-04-25 | 60 | |
| 20 | 20 | Episode 20 | 1979-05-01 | 60 | |
| 21 | 21 | Episode 21 | 1979-05-02 | 60 | |
| 22 | 22 | Episode 22 | 1979-05-08 | 60 | |
| 23 | 23 | Episode 23 | 1979-05-09 | 60 | |
| 24 | 24 | Episode 24 | 1979-05-15 | 60 | |
| 25 | 25 | Episode 25 | 1979-05-16 | 60 | |
| 26 | 26 | Episode 26 | 1979-05-22 | 60 | |
| 27 | 27 | Episode 27 | 1979-05-23 | 60 | |
| 28 | 28 | Episode 28 | 1979-05-29 | 60 | |
| 29 | 29 | Episode 29 | 1979-05-30 | 60 | |
| 30 | 30 | Episode 30 | 1979-06-05 | 60 | |
| 31 | 31 | Episode 31 | 1979-06-06 | 60 | |
| 32 | 32 | Episode 32 | 1979-06-12 | 60 | |
| 33 | 33 | Episode 33 | 1979-06-12 | 60 | |
| 34 | 34 | Episode 34 | 1979-06-19 | 60 | |
| 35 | 35 | Episode 35 | 1979-06-20 | 60 | |
| 36 | 36 | Episode 36 | 1979-06-26 | 60 | |
| 37 | 37 | Episode 37 | 1979-06-27 | 60 | |
| 38 | 38 | Episode 38 | 1979-07-03 | 60 | |
| 39 | 39 | Episode 39 | 1979-07-04 | 60 | |
| 40 | 40 | Episode 40 | 1979-07-10 | 60 | |
| 41 | 41 | Episode 41 | 1979-07-11 | 60 | |
| 42 | 42 | Episode 42 | 1979-07-17 | 60 | |
| 43 | 43 | Episode 43 | 1979-07-18 | 60 | |
| 44 | 44 | Episode 44 | 1979-07-24 | 60 | |
| 45 | 45 | Episode 45 | 1979-07-25 | 60 | |
| 46 | 46 | Episode 46 | 1979-07-31 | 60 | |
| 47 | 47 | Episode 47 | 1979-08-01 | 60 | |
| 48 | 48 | Episode 48 | 1979-08-07 | 60 | |
| 49 | 49 | Episode 49 | 1979-08-08 | 60 | |
| 50 | 50 | Episode 50 | 1979-08-14 | 60 | |
| 51 | 51 | Episode 51 | 1979-08-15 | 60 | |
| 52 | 52 | Episode 52 | 1979-08-21 | 60 | |
| 53 | 53 | Episode 53 | 1979-08-22 | 60 | |
| 54 | 54 | Episode 54 | 1979-08-28 | 60 | |
| 55 | 55 | Episode 55 | 1979-08-29 | 60 | |
| 56 | 56 | Episode 56 | 1979-09-04 | 60 | |
| 57 | 57 | Episode 57 | 1979-09-05 | 60 | |
| 58 | 58 | Episode 58 | 1979-09-11 | 60 | |
| 59 | 59 | Episode 59 | 1979-09-12 | 60 | |
| 60 | 60 | Episode 60 | 1979-09-18 | 60 | |
| 61 | 61 | Episode 61 | 1979-09-19 | 60 | |
| 62 | 62 | Episode 62 | 1979-09-25 | 60 | |
| 63 | 63 | Episode 63 | 1979-09-26 | 60 | |
| 64 | 64 | Episode 64 | 1979-10-02 | 60 | |
| 65 | 65 | Episode 65 | 1979-10-03 | 60 | |
| 66 | 66 | Episode 66 | 1979-10-16 | 60 | |
| 67 | 67 | Episode 67 | 1979-10-17 | 60 | |
| 68 | 68 | Episode 68 | 1979-10-23 | 60 | |
| 69 | 69 | Episode 69 | 1979-10-24 | 60 | |
| 70 | 70 | Episode 70 | 1979-10-30 | 60 | |
| 71 | 71 | Episode 71 | 1979-10-31 | 60 | |
| 72 | 72 | Episode 72 | 1979-11-06 | 60 | |
| 73 | 73 | Episode 73 | 1979-11-07 | 60 | |
| 74 | 74 | Episode 74 | 1979-11-13 | 60 | |
| 75 | 75 | Episode 75 | 1979-11-14 | 60 | |
| 76 | 76 | Episode 76 | 1979-11-20 | 60 | |
| 77 | 77 | Episode 77 | 1979-11-21 | 60 | |
| 78 | 78 | Episode 78 | 1979-11-27 | 60 | |
| 79 | 79 | Episode 79 | 1979-11-28 | 60 | |
| 80 | 80 | Episode 80 | 1980-01-22 | 60 | |
| 81 | 81 | Episode 81 | 1980-01-23 | 60 | |
| 82 | 82 | Episode 82 | 1980-01-29 | 60 | |
Series Cast
| | | | |
| --- | --- | --- | --- |
| | Fiona Spence | as Vera 'Vinegar Tits' Bennett | |
| | Barry Quin | as Greg Miller | |
| | Sigrid Thornton | as Roslyn Coulson | |
| | Jane Clifton | as Margot Gaffney | |
| | Elspeth Ballantyne | as Meg Jackson | |
| | Louise Siversen | as Lou Kelly | |
| | Janet Andrewartha | as Reb Keane | |
| | Gerard Maguire | as Jim 'Fletch The Letch' Fletcher | |
| | Carol Burns | as Franky Doyle | |
| | Jim Smillie | as Steve Wilson | |
| | Kerry Armstrong | as Lynn Warner | |
| | Brian Bannan | as Terry Harrison | |
| | Jude Kuring | as Noeline Burke | |
| | Lesley Baker | as Monica Ferguson | |
| | Val Lehman | as Bea Smith | |
| | Judith McGrath | as Colleen 'Po-Face' Powell | |
| | Mary Ward | as 'Mum' Brooks | |
| | Colette Mann | as Doreen Anderson | |
| | Maggie Kirkpatrick | as Joan 'The Freak' Ferguson | |
| | Peta Toppano | as Karen Travers | |
| | Sheila Florance | as Lizzie Birdsworth | |
| | Maggie Millar | as Marie Winter | |
| | Andy Anderson | as Rick Manning | |
| | Amanda Muggleton | as Chrissie Latham | |
| | Margaret Laurence | as Marilyn Mason | |
| | Billie Hammerberg | as May Collins | |
| | Patsy King | as Erica Davidson | |
| | Tina Bursill | as Sonia Stevens | |
| | Christine Amor | as Jean Vernon | |
| | Pepe Trevor | as Lexie Patterson | |
| | Richard Moir | as Eddie Cook | |
Related News
TVMaze