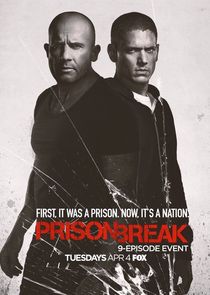 Lincoln Burrows is currently on death row and scheduled to die in a few months for an assassination his younger brother Michael is convinced he did not commit. With no other options and time winding down, Michael takes drastic measures to get himself incarcerated alongside his brother in Fox River State Penitentiary. Once he's inside, Michael - a structural engineer with the blueprints for the prison - begins to execute an elaborate plan to break Lincoln out and prove him innocent. When Michael arrives at Fox River State Penitentiary, he meets the prison denizens who will, unknowingly, help in his escape plans - his cellmate, the lovelorn Sucre; beautiful prison doctor Dr. Sara Tancredi, who happens to be the governor's daughter; former mob boss John Abruzzi; and Warden Henry Pope. Meanwhile, outside the prison walls, the brothers' childhood friend and Lincoln's lost love, attorney Veronica Donovan, works within the law to free them; Lincoln's teenage son LJ may be going down a path similar to his convicted father's; and Secret Service Agent Paul Kellerman's investigation into Lincoln's case proves that there may be a national conspiracy.
Series Overview
Rating
imDb Rating: 8.3 (440,789 Votes)
Metascore: N/A
Plot
Due to a political conspiracy, an innocent man is sent to death row and his only hope is his brother, who makes it his mission to deliberately get himself sent to the same prison in order to break the both of them out, from the inside.
Details
Rated: TV-14
Released: 29 Aug 2005
Runtime: 44 min
Genre: Action, Crime, Drama, Mystery, Thriller
Director: N/A
Writer: Paul Scheuring
Actors: Dominic Purcell, Wentworth Miller, Robert Knepper, Amaury Nolasco
Language: English, Arabic, Spanish
Country: UK, USA
Awards: Nominated for 2 Golden Globes. Another 8 wins & 31 nominations.
Total Seasons: 5
Previous Episode
Behind the Eyes
Episode 5x9; May 30, 2017
Dangerous threats keep Michael and Lincoln fighting to protect Sara and Mike. Meanwhile, Poseidon continues to try and outsmart Michael and the rest of the gang, which leads them to the ultimate showdown, and not everyone makes it out alive.
Previous Episodes

5x9: Behind the Eyes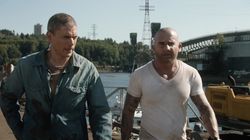 5x8: Progeny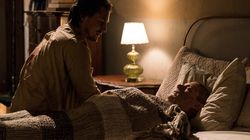 5x7: Wine-Dark Sea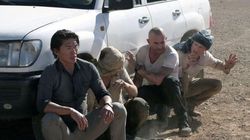 5x6: Phaecia


5x5: Contingency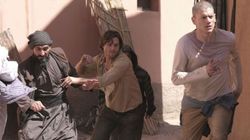 5x4: The Prisoner's Dilemma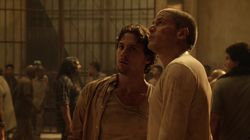 5x3: The Liar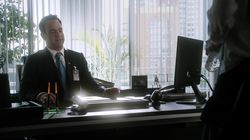 5x2: Kaniel Outis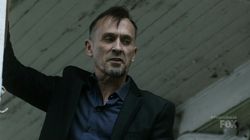 5x1: Ogygia

View All Episodes
Cast
Wentworth Miller as Michael Scofield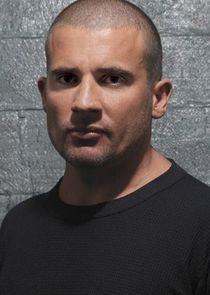 Dominic Purcell as Lincoln "Linc" Burrows
Robert Knepper as Theodore "T-Bag" Bagwell
Amaury Nolasco as Fernando Sucre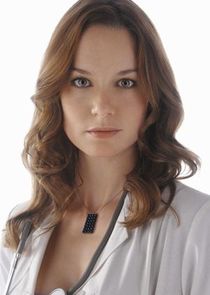 Sarah Wayne Callies as Sara Tancredi
Wade Williams as Brad Bellick
View Full Cast
Skip to:
Season 1
| Episode No. | No. Overall | Title | Airdate | Runtime | Summary |
| --- | --- | --- | --- | --- | --- |
| 1 | 1 | Pilot | 2005-08-29 | 60 | Lincoln Burrows is currently on death row and scheduled to die in a few months for an assassination his younger brother Michael is convinced he did not commit. With no other options and time winding down, Michael takes drastic measures to get himself incarcerated alongside his brother in Fox River State Penitentiary. Once he's inside, Michael - a structural engineer with the blueprints for the prison - begins to execute an elaborate plan to break Lincoln out and prove him innocent. When Michael arrives at Fox River State Penitentiary, he meets the prison denizens who will, unknowingly, help in his escape plans - his cellmate, the lovelorn Sucre; beautiful prison doctor Dr. Sara Tancredi, who happens to be the governor's daughter; former mob boss John Abruzzi; and Warden Henry Pope. Meanwhile, outside the prison walls, the brothers' childhood friend and Lincoln's lost love, attorney Veronica Donovan, works within the law to free them; Lincoln's teenage son LJ may be going down a path similar to his convicted father's; and Secret Service Agent Paul Kellerman's investigation into Lincoln's case proves that there may be a national conspiracy. |
| 2 | 2 | Allen | 2005-08-29 | 60 | Michael seeks help of his fellow prison inhabitants to execute his escape plans. |
| 3 | 3 | Cell Test | 2005-09-05 | 60 | Time is running out, and Michael must enlist the help of his cellmate, Sucre, to help execute his elaborate escape plan. Once Sucre realizes what Michael is up to, however, he decides that he doesn't want any part of it and asks for a cell transfer. Michael's new cellmate, Haywire, is trouble like his name. Unable to continue with his plan, Michael fears the worst. Meanwhile, Veronica's suspicions are growing as she meets a woman who may be able to help stop Lincoln's execution. |
| 4 | 4 | Cute Poison | 2005-09-12 | 60 | Seeing isn't believing when Haywire develops a fascination with Michael's elaborate torso tattoo, which further delays Michael's timetable for escape. Sucre has a change of heart when an unexpected visitor informs him of Maricruz's affairs. Lincoln's nightmares about his execution intensify. Veronica goes on the defense for Lincoln as she teams with an advocacy lawyer who may be more than interested in justice. |
| 5 | 5 | English, Fitz or Percy | 2005-09-19 | 60 | Kellerman and Hale pay a visit to Warden Pope, whose past may not be as angelic as it appears; Michael learns he may be getting out of Fox River much sooner than he expected - without Lincoln; Veronica and Nick's investigation to prove Lincoln's innocence makes Veronica doubt whom she can really trust; Michael must raise the roof as another piece of his escape plan. |
| 6 | 6 | Riots, Drills and the Devil (1) | 2005-09-26 | 60 | Michael turns up the heat to break through to the other side (of his cell wall). Unbeknownst to Lincoln, outside forces plan to move up his execution day. Veronica and Nick track a lead to Washington, DC. A full scale riot in the prison threatens the lives of inmates and employees alike and gives T-Bag an opportunity to uncover a startling secret. |
| 7 | 7 | Riots, Drills and the Devil (2) | 2005-10-03 | 60 | As the full-scale riot escalates, Michael faces a difficult decision regarding the life of Dr. Sara; Abruzzi and Sucre team up to break the devil's back; T-Bag tastes blood in his quest to be included in the escape plan; Lincoln has a potentially fatal confrontation; and Veronica and Nick track a lead to Washington, DC. |
| 8 | 8 | The Old Head | 2005-10-24 | 60 | Michael's plan hits a snag when he discovers an old storage shed crucial to the escape has been turned into the guard's break room. Veronica and Nick get an explosive warning to back off their investigation to prove Lincoln's innocence; LJ goes on the run; the conspiracy claims three more lives; the identity of the mystery woman calling the shots is revealed. |
| 9 | 9 | Tweener | 2005-10-31 | 60 | Abruzzi finds himself demoted in the prison hierarchy, placing the entire escape plan at risk; when T-Bag's latest relationship sours and he targets a new 'fish,' Michael is torn between wanting to protect the new kid and T-Bag's threats that he will reveal the escape plan to the guards if Michael interferes; in the aftermath of the double murder, LJ runs for his life; the inmates digs themselves into a hole with the latest part of the plan. |
| 10 | 10 | Sleight of Hand | 2005-11-07 | 60 | In order to get Abruzzi back in command of the prison's work detail (and the escape plan back on track), Michael must finally give up Fibonnaci's location (and life) to Philly Falzone; Kellerman and Hale get a little unwanted 'help' to track down a missing LJ; Veronica and Nick uncover evidence against the man Lincoln was convicted of murdering; Michael and Dr. Sara grow closer; And the escape gang grows by one. |
| 11 | 11 | And Then There Were 7 | 2005-11-14 | 60 | The escape gang and Dr. Sara are shocked when they learn the identity of Michael's latest visitor, who brings with her a priceless piece of the plan; Captain Bellick's suspicions are aroused; Tweener's pickpocketing skills get Michael back some valuable time. Quinn tracks Veronica, Nick and LJ to the cabin in the woods and Kellerman and Hale have a life-threatening difference of opinion. |
| 12 | 12 | Odd Man Out | 2005-11-21 | 60 | With proof that his escape plan is working, Michael gets suited up to overcome the vertical limits of his last obstacle. Back in PI, as the escape attempt draws near, the group tries to reduce their number by one and targets T-Bag, who has some insurance in his pocket. Outside the prison walls, LJ slips away to attend his mother's funeral, which is also attended by her murderer. Veronica gets a call from an unlikely source who sheds light on the night of Terrence Steadman's assassination. |
| 13 | 13 | End of the Tunnel | 2005-11-28 | 60 | With Lincoln's execution scheduled for the following day, Veronica comes out of hiding to reach out to him and gains a newsworthy ally in the process. Kellerman makes the ultimate sacrifice to preserve the conspiracy. Michael must find a way to get Lincoln out of Solitary confinement in time for the escape that evening. The inmates risk everything as they attempt the escape. |
| 14 | 14 | The Rat | 2006-03-20 | 60 | With the escape attempt a failure, the inmates must make their way back to their cells without being detected. Dr. Sara asks the Governor for fatherly forgiveness; Veronica and Nick make a final plea to the judge overseeing Lincoln's case; and with only hours until Lincoln's execution, Michael devises an electrifying plan to keep him alive. |
| 15 | 15 | By the Skin and the Teeth | 2006-03-27 | 60 | A face from the past haunts Lincoln on his execution day; Veronica raises the dead to prove Lincoln's innocence; Michael takes guard duty in formulating a new escape plan; and a mystery man sheds light on the conspiracy. |
| 16 | 16 | Brother's Keeper | 2006-04-03 | 60 | A series of flashbacks to three years ago unveils how Lincoln, Sucre, T-Bag, C-Note and Dr. Sara landed in Fox River State Penitentiary, and what drove Michael to craft his elaborate plan to break his condemned sibling out of the prison. |
| 17 | 17 | J-Cat | 2006-04-10 | 60 | As Michael struggles to remember missing pieces of the prison schematics, Warden Pope places him in solitary when he refuses to name names. |
| 18 | 18 | Bluff | 2006-04-17 | 60 | Transferred to the psych ward, Michael tries to clear Haywire's head and jog his memory of the missing piece of the blueprint tattoo; Bellick wants to auction off Michael's cell to the highest bidder; C-Note and T-Bag must team up in a high-stakes poker game, while Sucre's cousin Manche seems to hold all the cards. |
| 19 | 19 | The Key | 2006-04-24 | 60 | The mystery man reveals himself to Lincoln as well as his connection to some bad company; when Michael realizes Sara holds the key to the escape plan, he takes their relationship to another level; Fox River turns into a mob scene when a familiar face returns; Tweener must choose sides; and Bellick may finally discover the "hole" truth. |
| 20 | 20 | Tonight | 2006-05-01 | 60 | Westmoreland uses Bellick to plug a hole in the escape plan, which forces Michael to move up the breakout timetable. A fearful Tweener pledges his loyalty to Michael and in return may get out of jail for free; Michael feels that he has no choice but to involve Sara in the plan and must betray his father figure; and Veronica finds her life in jeopardy from her closest ally, who has a surprising connection to a Fox River inmate. |
| 21 | 21 | Go | 2006-05-08 | 60 | Dr. Sara questions if she should leave a light on and the door open for Michael, who must betray the Pope in order to carry out his escape plan. Veronica finds evidence that points her to Montana, but realizes that her closest ally may actually be her greatest enemy. Michael, Lincoln and the other inmates make a break for it, but after the alarm is sounded, find out who will make it over the wall, who will be left behind and who will leave the prison in a body bag. |
| 22 | 22 | Flight | 2006-05-15 | 60 | With the escape in motion, Michael, Lincoln and the inmates take flight outside the prison walls, risking life and limb to evade capture. Warden Pope and Captain Bellick embark on a relentless pursuit to capture the escapees; the Vice President fears she will lose her command as well as her life; and Veronica tracks down the most significant piece of evidence to prove Lincoln's innocence. |
Season 2
| Episode No. | No. Overall | Title | Airdate | Runtime | Summary |
| --- | --- | --- | --- | --- | --- |
| 1 | 23 | Manhunt | 2006-08-21 | 60 | Picking up eight hours after their escape from Fox River, Michael, Lincoln, Sucre, Abruzzi and C-Note are on the run for their lives as a vengeful Bellick leads the prison guards seeking to capture their escaped quarry; Dr. Sara is in critical condition from her overdose; Veronica finds herself a prisoner with Terrance; T-Bag tries to get the upper hand while fleeing from the authorities; and a new take-charge FBI investigator proves to be Scofield's match. |
| 2 | 24 | Otis | 2006-08-28 | 60 | Abruzzi, Sucre and C-Note make a run for it on their own; Michael and Lincoln plan another breakout - this time to rescue a jailed LJ, whom Mahone targets in his quest to capture the escaped cons; Bellick and Warden Pope face a jury of their peers regarding the prison escape; Tweener hitches a ride with the college crowd; and T-Bag takes drastic measures to get the upper hand. |
| 3 | 25 | Scan | 2006-09-04 | 60 | Michael and Lincoln experience car trouble as Mahone's pursuit of them goes up in flames; Sucre hits the road to stop Maricruz from taking a gamble; C-Note is determined to reunite with his wife and daughter despite their surveillance; a familiar face keeps a close eye on Sara, who finds the tables turned on her; determined to cash in on the prison break, Bellick partners with an unlikely ally. |
| 4 | 26 | First Down | 2006-09-11 | 60 | Bellick shacks up with Michael, Lincoln and Nika in hopes of discovering Westmoreland's hidden $5 million; a family learns the dangers of hitchhiking when they pick up a stranded T-Bag; Abruzzi rejoins the family and is determined to get his revenge on Fibonnoci; Kellerman makes his move on Sara, who gets a phone call she has been waiting for; and Mahone finally gets his man. |
| 5 | 27 | Map 1213 | 2006-09-18 | 60 | Mahone takes a sudden interest in the "myth" of DB Cooper and receives a special delivery at FBI headquarters; Michael and Lincoln are determined to be the first to find the location of Westmoreland's Double K ranch in Utah; T-Bag hopes his memory doesn't fail him; C-Note has a bumpy train ride; Sucre races to Las Vegas to stop Maricruz's wedding; Kellerman gets his foot in (Sara's) door. |
| 6 | 28 | Subdivision | 2006-09-25 | 60 | Michael and Lincoln go house-hunting in Utah to find Westmoreland's hidden money; T-Bag shows his particular brand of Southern hospitality; Haywire finally re-surfaces; Sucre finds a familiar face on the road; Mahone's interest in the legend of DB Cooper leads him closer to the escapees. |
| 7 | 29 | Buried | 2006-10-02 | 60 | Lincoln is determined to reunite with LJ, who is suspicious of his good fortune in Arizona; Michael, C-Note, Sucre and T-Bag's hunt for buried treasure finally pays off; Kellerman has a change of heart just as Sara is targeted by The Company; and Mahone forces Tweener to make a deadly choice. |
| 8 | 30 | Dead Fall | 2006-10-23 | 60 | Michael has his hands full when Sucre turns traitor and escapes with the newly found $5 million; Mahone is investigated by Internal Affairs regarding Tweener's death; Lincoln is determined to reunite with LJ, but may be walking into The Company's trap; and Sara must fight for her life when the conspiracy tries to make history repeat itself. |
| 9 | 31 | Unearthed | 2006-10-30 | 60 | Michael puts the moves on Mahone's wife in hopes of digging up dirt on his pursuer. Lincoln and LJ have an uneasy road trip; C-Note's wife must choose between her husband and daughter; and T-Bag gets an unwelcome surprise while looking for a lost love. |
| 10 | 32 | Rendezvous | 2006-11-06 | 60 | Michael and Sara's reunion is anything but romantic as Mahone and Kellerman are determined to keep them apart - permanently; Lincoln receives some help from a father figure as LJ meets a long-lost relative; Sucre plans a getaway with Maricruz; and T-Bag runs into a familiar face while holding the key to his freedom. |
| 11 | 33 | Bolshoi Booze | 2006-11-13 | 60 | Lincoln must say goodbye to yet another loved one as he attempts to reunite with Michael; Michael's attempt to secure a getaway plane is grounded; Mahone deciphers a crucial puzzle piece; T-Bag gets his revenge on his tormentors; and Sara and Kellerman have a tense face-off that leaves one of them gasping for their last breath. |
| 12 | 34 | Disconnect | 2006-11-20 | 60 | A family reunion brings up painful memories of Michael's childhood; Mahone tracks an injured Coyote to lead him to the getaway plane; C-Note gets a taste of some bad medicine; and Bellick and Kellerman get the third degree from the women in their lives. |
| 13 | 35 | The Killing Box | 2006-11-27 | 60 | T-Bag goes postal to track down a missing Mrs. Hollander. Sucre's escape plane faces deadly turbulence. Bellick has the tables turned on him upon his return to Fox River Penitentiary. Michael and Lincoln are taken into custody to be transported back to Fox River, forcing Mahone and Kellerman to take drastic measures to ensure that the brothers make it to the prison morgue instead of their cells. And a surprising ally changes the game for everyone. |
| 14 | 36 | John Doe | 2007-01-22 | 60 | Michael, Lincoln and Kellerman face several roadblocks as they attempt to capture a protected Terrance Steadman; tragedy strikes the Mahone family; Bellick turns sour when a fellow inmate turns sweet on him; C-Note faces life on the run as a single parent; and T-Bag forces the Hollander family to play house with him. |
| 15 | 37 | The Message | 2007-01-29 | 60 | Michael, Lincoln and Kellerman takes the airwaves hostage as they attempt to evade the authorities and get a message to a missing Sara; Bellick gets a surprise visit in Fox River's infirmary; Haywire resurfaces and lands in more trouble; Sucre takes his good Samaritan for a ride. |
| 16 | 38 | Chicago | 2007-02-05 | 60 | Michael and Sara become more than 'strangers on a train' en route to confront the President; Mahone recruits an new ally in his attempts to capture the fugitives; T-Bag puts on a happy face when the welcome wagon arrives; and a fourth escapee takes a fall. |
| 17 | 39 | Bad Blood | 2007-02-19 | 60 | Michael and Sara realize that Warden Pope (guest star Stacy Keach) is the key to recovering information that will bring down 'The Company'; Mahone corners another escapee; C-Note fears for his daughter's life; Sucre learns the dangers of hitchhiking en route to reuniting with Maricruz; and T-Bag walks down memory lane when he takes the Hollander family to his childhood home. |
| 18 | 40 | Wash | 2007-02-26 | 60 | Lincoln, Michael and Sara find the evidence they need to expose the conspiracy; Mahone forces one of the escapees to draw Michael and Lincoln out into the open; T-Bag's visit to a psychiatrist's office is more than therapeutic; Bellick is dispatched south of the border; and Kellerman sets his sights on the President. |
| 19 | 41 | Sweet Caroline | 2007-03-05 | 60 | As Kellerman prepares for an assassination, Michael is determined to confront the President and expose her secrets recorded on the audiotape. Mahone plays a tense waiting game with Sara. T-Bag's lost luggage may prove a windfall for Bellick and Sucre. C-Note's drastic actions leave him hanging. |
| 20 | 42 | Panama | 2007-03-19 | 60 | Sara weighs sacrificing herself in order for Michael and Lincoln to set sail to freedom; T-Bag's reign of terror continues south of the border as Bellick forces Sucre to track down the missing money; Mahone's actions finally catch up with him; and an escapee finally tastes freedom. |
| 21 | 43 | Fin Del Camino | 2007-03-26 | 60 | Michael is determined to get his hands on T-Bag as much as Bellick is determined to get his hands on the millions; Lincoln and Mahone square off; Sara faces judgment day as Kellerman decides his own fate. |
| 22 | 44 | Sona | 2007-04-02 | 60 | Michael races against the clock to rescue Lincoln and beat Mahone at his own end game; Sucre risks his life to save a missing Maricruz; Kellerman's testimony at Sara's trial proves deadly; and T-Bag and Bellick find themselves up a Panamanian river. |
Season 3
| Episode No. | No. Overall | Title | Airdate | Runtime | Summary |
| --- | --- | --- | --- | --- | --- |
| 1 | 45 | Orientación | 2007-09-17 | 60 | The season opener finds Michael Scofield in Sona, a hellish and deadly Panamanian prison where a previous riot has forced all authority out and has left the prisoners in charge of their own lives (and deaths). With the fate of his loved ones hanging in the balance, Michael must to find Whistler, a mysterious fellow inmate hiding within the prison's sewer system, in order to break him out from a prison from which there is no way out. Meanwhile, Lincoln searches for a missing Sara and receives troubling news about LJ on "Orientacion." |
| 2 | 46 | Fire/Water | 2007-09-24 | 60 | Michael races to find a hidden Whistler before Mahone; searching for clues outside the prison, Lincoln runs into an old friend and makes a new one; T-Bag slithers his way into Lechero's graces as the prisoners threaten a revolt due to the lack of agua (water). |
| 3 | 47 | Call Waiting | 2007-10-01 | 60 | Determined to speak with Sara, Michael enlists T-Bag's help to get to the only phone in Sona: Lechero's; Lincoln attempts a daring rescue; Whistler comes clean to Michael, just as Mahone is tempted to fall back on a dirty habit; and Bellick makes an enemy while attempting to get back on his feet. |
| 4 | 48 | Good Fences | 2007-10-08 | 60 | After his failed attempt to rescue LJ and Sara, Lincoln receives a deadly warning from The Company; Michael formulates an electrifying escape plan from Sona; Mahone is haunted by a face from the past; and T-Bag crawls up the ladder as Bellick lands in hot water with Lechero. |
| 5 | 49 | Interference | 2007-10-22 | 60 | A new inmate enters Sona, unnerving Whistler and raising Michael's suspicions; Lincoln plans an ocean getaway with Sofia as Susan moves up the escape timetable; T-Bag tempts his fate with his latest attraction; and Sucre attempts to get the goods into Sona. |
| 6 | 50 | Photo Finish | 2007-11-05 | 60 | When an inmate is found murdered, Whistler becomes the prime suspect and Michael must prove his innocence in order to save his life; Michael demands evidence from Susan that Sara is alive, or he will cancel the escape; Lincoln and Sofia monitor the guards' morning rituals; Mahone gets an offer that may get him a ticket out of Sona. |
| 7 | 51 | Vamonos | 2007-11-05 | 60 | Everything goes wrong for Michael as he tries to create a diversion. Lincoln tries to outsmart Susan who has his son. Sucre offers his assistance to Lincoln. |
| 8 | 52 | Bang and Burn | 2007-11-12 | 60 | Susan takes the escape into her own hands, leaving Michael's life hanging in the balance; Lechero reveals a secret buried beneath Sona; Sofia uncovers more of Whistler's past; Mahone's freedom hinges on his testimony; and Lincoln and Sucre are targeted by The Company. |
| 9 | 53 | Boxed In | 2008-01-14 | 60 | After raising the suspicions of the Panamanian Army, Michael sweats out solitary Sona-style while Bellick weathers the fight of his life. Susan sets her sights on Sucre as T-Bag schemes his way into the escape. |
| 10 | 54 | Dirt Nap | 2008-01-21 | 60 | When Lechero loses his authority over Sona, Sammy causes Michael's escape plan to come crashing down. T-Bag pressures Bellick to one more fight that will likely be his last. Lincoln and Sucre plan an explosive end for Susan. |
| 11 | 55 | Under and Out | 2008-02-04 | 60 | Heavy rains force Michael to move up the escape timetable and break out of Sona that evening. Another inmate joins in on the escape, and T-Bag and Lechero form an alliance as Bellick hopes to form one with Mahone. Lincoln and Sucre help bring the lights down on Sona. |
| 12 | 56 | Hell or High Water | 2008-02-11 | 60 | Michael and his fellow inmates make their break from Sona, but the escape doesn't go as planned for all of them. |
| 13 | 57 | The Art of the Deal | 2008-02-18 | 60 | Michael & Lincoln must handover Whistler to Susan so they can save LJ and Sofia's lives; Mahone seizes a golden opportunity; T-Bag shows Sona who's boss; a familiar face enters Sona as another leaves it in a body bag. |
Season 4
| Episode No. | No. Overall | Title | Airdate | Runtime | Summary |
| --- | --- | --- | --- | --- | --- |
| 1 | 58 | Scylla | 2008-09-01 | 60 | Michael uncovers unbelievable news in Los Angeles when he seeks revenge against Whistler and Gretchen for Sara's death. Michael and Lincoln are reunited with the gang and receive an offer from a Homeland Security Agent they cannot refuse. Mahone suffers a devastating loss, and T-Bag is deserted during his flight to freedom. |
| 2 | 59 | Breaking and Entering | 2008-09-01 | 60 | Michael, Lincoln and the others get a new team member, Roland, and work to copy the data card. Wyatt continues his quest to find the brothers. T-Bag makes his way north. |
| 3 | 60 | Shut Down | 2008-09-08 | 60 | Michael and the team have one day to find the next cardholder or they risk going back to prison. Mahone seeks revenge on Wyatt who is attempting to extract info on Sara's whereabouts, while T-Bag finds the gateway to his new identity and future. |
| 4 | 61 | Eagles and Angels | 2008-09-15 | 60 | Michael, Lincoln and Sucre must crash a police benefit to obtain the next card key. Reeling from another death, Sara falls back into an old habit. T-Bag arouses suspicion and runs into some old "friends" his first day on the job. |
| 5 | 62 | Safe and Sound | 2008-09-22 | 60 | The search for the next card key holder brings Michael and Lincoln to the Treasury Department. Sucre and Bellick track T-Bag, who arouses suspicions and forms an uneasy alliance at his new job. Wyatt uses his personal touch with Gretchen. |
| 6 | 63 | Blow Out | 2008-09-29 | 60 | Michael and the gang track a key card holder to a racetrack while Mahone gets caught with something invaluable. Gretchen has a family reunion, and Self lands on Wyatt's radar. T-Bag begins to unravel Whistler's code. |
| 7 | 64 | Five the Hard Way | 2008-10-06 | 60 | Lincoln takes members of the team to Las Vegas where Sucre gets an indecent proposal. Sara learns about Michael's condition, and Roland pushes his luck too far. Gretchen teams up with T-Bag who makes an offer to Michael he cannot refuse. Meanwhile, the secrets in Whistler's bird book are finally revealed. |
| 8 | 65 | The Price | 2008-10-20 | 60 | Lincoln and Sucre target Pad Man to obtain the sixth and final card key, and Gretchen gives Sara an opportunity to settle the score. Michael and Roland each make deals with different devils, while a team member finds himself on the wrong end of a bullet. |
| 9 | 66 | Greatness Achieved | 2008-11-03 | 60 | Wyatt gets a taste of his own medicine, and Mahone finds some resolution. T-Bag scrambles when the police investigate his missing co-worker while Gretchen gets cozy with a Company man. Michael's condition continues to worsen, and a team member makes the ultimate sacrifice while planning the underground break-in for Scylla. |
| 10 | 67 | The Legend | 2008-11-10 | 60 | Michael's medical condition forces Sara to take him to the hospital, and Sucre and Lincoln get themselves into an explosive situation. Mahone has designs on the Company's architect while Agent Self meets with a surprising ally. |
| 11 | 68 | Quiet Riot | 2008-11-17 | 60 | Michael races against time and his ailing health to break into the Company headquarters to steal Scylla, but the break-in's success lies with Sucre. Gretchen dresses up for a meeting with the General and one final attempt to get the last card key. T-Bag must make a decision to leave his criminal ways for good. |
| 12 | 69 | Selfless | 2008-11-24 | 60 | The search for Scylla comes to a shocking end as Sara takes a hostage, T-Bag and Gretchen have their last stand at Gate, and Michael and Lincoln come face-to-face with the General and are betrayed by one of their own. |
| 13 | 70 | Deal or No Deal | 2008-12-01 | 60 | Michael must hold the team together after they are betrayed by one of their own. T-Bag gets a new partner who blackmails Gretchen into finding a buyer for Scylla. |
| 14 | 71 | Just Business | 2008-12-08 | 60 | Michael and Lincoln race to get Scylla back from Gretchen and her new partner who are just as determined to get a missing piece of the puzzle from the brothers. Meanwhile, Mahone meets with an old colleague who is torn between friendship and duty, and T-Bag's faith is put to the test while holding Gretchen's family hostage. |
| 15 | 72 | Going Under | 2008-12-15 | 60 | Michael gets medical attention from the most unlikely of places, and Charles Westmoreland returns to help uncover the true meaning of Scylla. Meanwhile, Lincoln and Sucre race to stop Gretchen before Scylla is lost forever. |
| 16 | 73 | The Sunshine State | 2008-12-22 | 60 | Lincoln and his new partners arrive in Miami to recover Scylla from its shocking new owner, and Sara searches for a missing Michael who learns some surprising info about his past. Meanwhile, a double-crossing leads to a death and an arrest. |
| 17 | 74 | The Mother Lode | 2009-04-17 | 60 | Michael and Sara learn the dangers of hitchhiking as they make their way to Miami, and Lincoln meets with Christina who informs him of her plans to take over the Company. Meanwhile, Pad Man feels the heat from an new enemy, and T-Bag and Self's search for Scylla leads to an unexpected discovery. |
| 18 | 75 | VS. | 2009-04-24 | 60 | Michael and Lincoln square-off over Scylla as Christina orders a kill shot and set sets her plan in motion. Sara receives some unexpected news, T-Bag causes a scene at the Indian Embassy and Pad Man's paranoia leads to a death. |
| 19 | 76 | S.O.B. | 2009-05-01 | 60 | Michael has an uneasy reunion with Christina, who drops a bombshell regarding Lincoln. Lincoln races to stop Christina's deadly master plan. T-Bag must prove he is a Company man. |
| 20 | 77 | Cowboys and Indians | 2009-05-08 | 60 | Pandemonium erupts at the hotel following the assassination, and Christina puts the final pieces of her plan together. Meanwhile, the General makes good on his threat, and Michael is forced to choose between saving either Lincoln or Sara. |
| 21 | 78 | Rate of Exchange | 2009-05-15 | 60 | In the series finale, familiar faces return to help Michael with his last shot at getting Scylla in the proper hands and dismantling The Company once and for all. |
| 22 | 79 | Killing Your Number | 2009-05-15 | 60 | After the general catches the brothers and raises the stakes by abducting more of their relatives, Michael escapes with Scylla. |
Season 5
| Episode No. | No. Overall | Title | Airdate | Runtime | Summary |
| --- | --- | --- | --- | --- | --- |
| 1 | 80 | Ogygia | 2017-04-04 | 60 | In the season premiere clues surface that suggest a previously thought-to-be-dead Michael may be alive. Lincoln and Sara, Michael's wife until he was presumed dead, reunite to engineer the series' biggest escape ever, as three of Fox River State Penitentiary's most notorious escapees, Sucre, T-Bag and C-Note, are pulled back into the action. |
| 2 | 81 | Kaniel Outis | 2017-04-11 | 60 | As Lincoln and C-Note search for the "Sheik of Light," Michael and his cellmate, Whip, attempt an escape from Ogygia. Meanwhile, Sara's investigation into Michael's reappearance leads her to the state department and an uneasy reunion with Paul Kellerman. |
| 3 | 82 | The Liar | 2017-04-18 | 60 | When T-Bag ambushes Sara, he warns her that two of Poseidon's henchmen, Van Gogh and A&W, may be following her. Meanwhile, Lincoln attempts to retrieve his confiscated passport to escape Yemen, and Michael plans his next move. |
| 4 | 83 | The Prisoner's Dilemma | 2017-04-25 | 60 | Michael, Whip and Ja make their last attempt to break from Ogygia, but must make a deal with the devil to do so. Lincoln races against the clock to help with the escape, as T-Bag meets with Kellerman to gather more info on Michael's resurrection. |
| 5 | 84 | Contingency | 2017-05-02 | 60 | Lincoln becomes frustrated as he tries to understand what really happened to Michael. C-Note has a new escape plan, but fears it will not be executed quickly enough, as Cyclops is trailing closely behind. Meanwhile, Sara struggles with the idea that Michael may be alive. |
| 6 | 85 | Phaecia | 2017-05-09 | 60 | As Michael, Lincoln and the remaining Ogygia gang try to escape Yemen, they find themselves racing though the desert from a vengeful Cyclops. Meanwhile, A&W and Van Gogh question their roles as their pursuit of the escapees leads them to...Graceland. |
| 7 | 86 | Wine-Dark Sea | 2017-05-16 | 60 | Sara becomes fearful of her family's safety when she discovers the real reason that Michael faked his own death. In the meantime, Michael and Lincoln continue to try find a way home with the help of Sucre, and the real identity of Poseidon is revealed. |
| 8 | 87 | Progeny | 2017-05-23 | 60 | When Sara and her son's safety is threatened, Michael and Lincoln recruit the help of Sheba and C-Note to try and catch Poseidon. Meanwhile, Whip goes on a separate mission and T-Bag reveals a secret. |
| 9 | 88 | Behind the Eyes | 2017-05-30 | 60 | Dangerous threats keep Michael and Lincoln fighting to protect Sara and Mike. Meanwhile, Poseidon continues to try and outsmart Michael and the rest of the gang, which leads them to the ultimate showdown, and not everyone makes it out alive. |
Series Cast
| | | | |
| --- | --- | --- | --- |
| | Wentworth Miller | as Michael Scofield | |
| | Dominic Purcell | as Lincoln "Linc" Burrows | |
| | Robert Knepper | as Theodore "T-Bag" Bagwell | |
| | Amaury Nolasco | as Fernando Sucre | |
| | Sarah Wayne Callies | as Sara Tancredi | |
| | Wade Williams | as Brad Bellick | |
| | William Fichtner | as Alexander "Alex" Mahone | |
| | Paul Adelstein | as Paul Kellerman | |
| | Rockmond Dunbar | as Benjamin Miles "C-Note" Franklin | |
| | Jodi Lyn O'Keefe | as Gretchen Morgan | |
| | Marshall Allman | as LJ Burrows | |
| | Robin Tunney | as Veronica Donovan | |
| | Michael Rapaport | as Don Self | |
| | Peter Stormare | as John Abruzzi | |
| | Danay García | as Sofia Lugo | |
| | Robert Wisdom | as Norman "Lechero" St. John | |
| | Chris Vance | as James Whistler | |
| | Augustus Prew | as David "Whip" Martin | |
| | Inbar Lavi | as Sheba | |
| | Mark Feuerstein | as Jacob Anton Ness | |
Series Crew
| | Position | Name |
| --- | --- | --- |
| | Executive Producer | Marty Adelstein |
| | Executive Producer | Matt Olmstead |
| | Consulting Producer | Marti Noxon |
| | Creator | Paul Scheuring |
| | Executive Producer | Paul Scheuring |
| | Executive Producer | Michael Pavone |
| | Executive Producer | Neal H. Moritz |
| | Executive Producer | Dawn Parouse |
| | Executive Producer | Brett Ratner |
| | Editor | Mark Helfrich |
| | Production Designer | Gary Frutkoff |
| | Editor | Etienne des Lauriers |
| | Editor | Eric Seaburn |
| | Director Of Photography | Robert LaBonge |
| | Editor | James Coblentz |
| | Music | Ramin Djawadi |
| | Director Of Photography | Fernando Argüelles |
| | Director Of Photography | Jeffrey C. Mygatt |
| | Director Of Photography | Chris Manley |
| | Director Of Photography | Robbie Greenberg |
| | Director Of Photography | Dante Spinotti |
| | Director Of Photography | Rick Anderson |
| | Editor | Scott Eilers |
| | Editor | Warren Bowman |
| | Editor | Kaja Fehr |
| | Editor | Dino DeLorenzo |
| | Editor | Gregory T. Evans |
| | Casting | Scott Genkinger |
| | Casting | Junie Lowry-Johnson |
| | Casting | Debbie George |
| | Casting | Wendy O'Brien |
| | Casting | John Papsidera |
| | Production Designer | Philip Leonard |
| | Production Designer | Gary Baugh |
| | Set Decorator | Larry Leonard |
| | Set Decorator | Lisa Wolff |
| | Set Decorator | Jackie Carr |
| | Set Decorator | Daniel B. Clancy |
| | Costume Designer | Taneia Lednicky |
| | Costume Designer | Susan Kaufmann |
| | Costume Designer | Betsy Heimann |
| | Makeup Department Head | Nanette Moore |
| | Hair Department Head | Melizah Anguiano |
| | Key Hair Stylist | Linda Rizzuto |
| | Makeup Artist | Heather Henry |
| | Key Makeup Artist | Suzi Ostos |
| | Key Makeup Artist | Bret Mardock |
| | Key Makeup Artist | Jamie Sue Weiss |
| | Hair Department Head | Carl Bailey |
| | Makeup Artist | Lun Yé Hodges |
| | Special Effects Makeup Designer | Gil Romero |
Related News
TVMaze