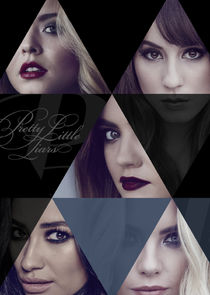 Rosewood is a perfect little town. So quiet and pristine, you'd never guess it holds so many secrets. Some of the ugliest ones belong to the prettiest girls in town: Aria, Spencer, Hanna and Emily, four friends whose darkest secrets have been unraveling since Alison, the Queen Bee of their group disappeared. As the mystery surrounding Ali's disappearance resurfaces, the girls begin getting messages from a mysterious "A," who they quickly realize is out to get them. Now, after years of tormenting and numerous shocking revelations, the Liars are united and ready to kick some "A" and uncover the truth! No longer just wanting to sit by and wait for "A's" latest cruel attack, Aria, Emily, Hanna and Spencer take matters into their own hands and try to finally put a stop to their tormentor. As relationships are put to the test, new and old secrets are revealed and the stakes are raised higher than ever before as the Liars come closer to the truth. Will all of their sacrifices be worth it in the end?
Series Overview
Rating
imDb Rating: 7.4 (147,220 Votes)
Metascore: N/A
Plot
Four friends band together against an anonymous foe who threatens to reveal their darkest secrets, while also investigating the disappearance of their best friend.
Details
Rated: TV-14
Released: 08 Jun 2010
Runtime: 44 min
Genre: Drama, Mystery, Romance, Thriller
Director: N/A
Writer: I. Marlene King
Actors: Troian Bellisario, Ashley Benson, Lucy Hale, Shay Mitchell
Language: English
Country: USA
Awards: 45 wins & 46 nominations.
Total Seasons: 7
Previous Episode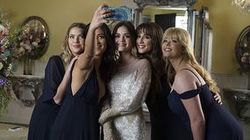 'Til Death Do Us Part
Episode 7x20; Jun 27, 2017
All is revealed as the ultimate endgame comes to light.
Previous Episodes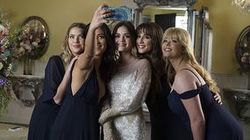 7x20: 'Til Death Do Us Part


7x19: Farewell, My Lovely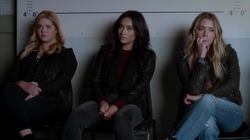 7x18: Choose or Lose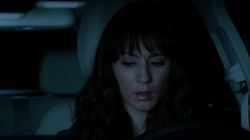 7x17: Driving Miss Crazy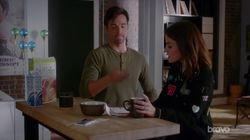 7x16: The Glove That Rocks the Cradle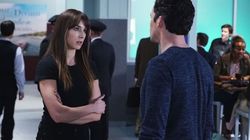 7x15: In the Eye Abides the Heart


7x14: Power Play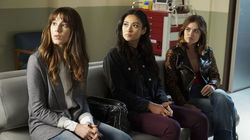 7x13: Hold Your Piece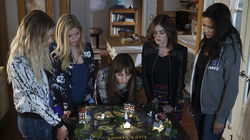 7x12: These Boots Were Made for Stalking

View All Episodes
Cast
Troian Bellisario as Spencer Hastings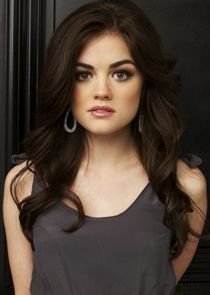 Lucy Hale as Aria Montgomery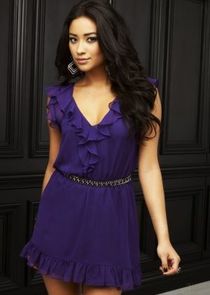 Shay Mitchell as Emily Fields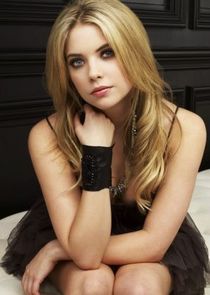 Ashley Benson as Hanna Marin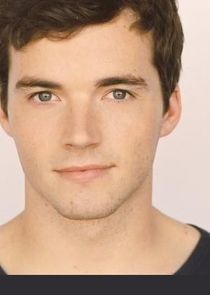 Ian Harding as Ezra Fitz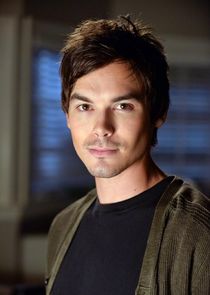 Tyler Blackburn as Caleb Rivers
View Full Cast
Skip to:
Season 1
Episode No.
No. Overall
Title
Airdate
Runtime
Summary
1
1
Pilot
2010-06-08
60

The series premiere of a drama about four estranged friends reuniting because of mysterious messages that suggest their missing friend is watching them. First up: Each girl receives a message about a personal secret she wants no one else to know. Among those secrets: a father's affair; some shoplifting charges; an attraction to a sister's fiancé; and an attraction to a female neighbor.

2
2
The Jenna Thing
2010-06-15
60

The circumstances surrounding Alison's disappearance continue to haunt Aria, Emily, Spencer and Hanna, as questions arise about the night she went missing. To complicate matters, Jenna's return to Rosewood makes the girls face an unpleasant past and an incident that sealed their friendship forever. Can the girls face what has taken place in their past, especially since "A" won't let them forget?

Meanwhile temptation is everywhere they look, as Aria tries her hardest to stay away from Ezra and Spencer won't shy away from her sister's fiancé, Wren.

3
3
To Kill a Mocking Girl
2010-06-22
60

Det. Wilden looks for answers as he uses his connection to Hanna and Ashley to his advantage. Meanwhile, the girls honor Alison; Aria runs into her dad's ex-mistress; Spencer deals with Melissa's vengeance; and Emily sees a new side of Toby.

4
4
Can You Hear Me Now?
2010-06-29
60

The girls try to put an end to "A" by blocking unknown users in their e-mails and texts. Meanwhile, various surprises await them, including a gift from a potential love interest, unsolicited advice and unwarranted academic recognition.

5
5
Reality Bites Me
2010-07-06
60

The girls deal with the repercussions of ignoring "A" and remain troubled by her lipstick message. Meanwhile, a new boy arrives on the scene; and various romances face challenges, thrive or remain in limbo.

6
6
There's No Place Like Homecoming
2010-07-13
60

Some ugly secrets cast a shadow on the school's homecoming dance, and one girl's surprising date choice may complicate things for her. The band 2AM Club performs at the dance.

7
7
The Homecoming Hangover
2010-07-20
60

The girls deal with the fallout from the homecoming dance as they mull over a secret about Toby. Meanwhile, Aria starts getting troubling text messages from someone besides "A."

8
8
Please, Do Talk About Me When I'm Gone
2010-07-27
60

Alison's brother returns to town and thwarts the girls' plans for her memorial service. Meanwhile, Det. Wilden reappears on the scene; and Hanna's home life threatens her social status at school.

9
9
The Perfect Storm
2010-08-03
60

The girls are stuck at school when a storm hits town on SAT day, and though the testing is postponed, the girls are still stressed about lingering personal problems. Elsewhere, Byron seeks parenting tips from Ashley as his marriage continues to crumble.

10
10
Keep Your Friends Close
2010-08-10
60

The girls go on an upscale camping trip for a classmate's birthday party, and a text suggests that "A" may be in attendance as well. Meanwhile, the FBI comes to town after new evidence about Alison's case surfaces; and financial strains weigh on Ashley.

11
11
Moments Later
2011-01-03
60

Hanna is taken to the hospital in the wake of the hit-and-run, and her friends lean on each other and retrace everything that's happened to them since "A" entered their lives.

12
12
Salt Meets Wound
2011-01-10
60

Hanna mends in a wheelchair upon her release from the hospital. Meanwhile, Aria and Fitz think someone knows about their relationship; Spencer's romance with Alex hits a snag; and Emily invites Maya to dine with her family.

13
13
Know Your Frenemies
2011-01-17
60

"A" tempts Hanna to return to her old criminal ways. Meanwhile, Noel continues to go after Ezra; Emily's mother stops pretending to accept Maya; Spencer adjusts to her sister's marriage; and the girls get some surprising assistance.

14
14
Careful What U Wish 4
2011-01-24
60

A wish comes true for one of the girls, but surprising consequences follow.

15
15
If at First You Don't Succeed, Lie, Lie Again
2011-01-31
60

Emily returns to the swim team and faces competition from a jealous teammate. Elsewhere, Aria and Ezra attempt to go on a date in public; and Spencer confronts an ugly part of her past when she asks Jason for some details about the night Ali died.

16
16
Je Suis une Amie
2011-02-07
60

Emily wants to swim the coveted anchor leg in a meet, but she has to battle Paige for it. Meanwhile, Hanna must repay Caleb for a favor; and Spencer has ulterior motives when taking on a tutoring job.

17
17
The New Normal
2011-02-14
60

Aria's father has a parent-teacher conference with Ezra. Elsewhere, one girl lets down her guard with an untrustworthy person; and a wrongly accused individual finds a friend.

18
18
The Badass Seed
2011-02-21
60

Stress takes its toll on the girls as they scrutinize suspects in Alison's murder, including a classmate with a grudge, a secretive brother-in-law and the ever-mysterious "A." Meanwhile, Aria uses the school play as a way to bond with Ezra.

19
19
A Person of Interest
2011-02-28
60

The police think the girls are fabricating stories when they make claims about Ian. Meanwhile, some clandestine relationships flourish, and others flounder.

20
20
Someone to Watch Over Me
2011-03-07
60

Spencer looks increasingly guilty. Meanwhile, the girls realize that other people in town are keeping secrets.

21
21
Monsters in the End
2011-03-14
60

Off. Reynolds keeps a close watch on the girls as Rosewood celebrates Founders' Day. Meanwhile, the girls hide their feelings and the status of certain relationships, such as Hanna's love for the boy who broke her heart and Spencer's friendship with Toby.

22
22
For Whom the Bell Tolls
2011-03-21
60

In the first-season finale, the girls recruit an unexpected ally to assist them in stopping "A."
Season 2
| Episode No. | No. Overall | Title | Airdate | Runtime | Summary |
| --- | --- | --- | --- | --- | --- |
| 1 | 23 | It's Alive | 2011-06-14 | 60 | In the second-season premiere, the girls face the fallout from what happened with Ian at the church, and their parents have them talk with a therapist (Annabeth Gish). Meanwhile, Caleb returns to see Hanna; and Spencer is told that Toby is off-limits. |
| 2 | 24 | The Goodbye Look | 2011-06-21 | 60 | Emily reluctantly prepares to relocate to Texas until she meets with a college athletic scout. Meanwhile, Hanna deals with her father's return; Spencer puts on a brave face as Toby plans to leave Rosewood; and Aria is torn about letting Ezra go. |
| 3 | 25 | My Name is Trouble | 2011-06-28 | 60 | Aria takes a pottery class at a nearby college, putting her in proximity to Ezra---and Jenna. Elsewhere, Emily manipulates the truth about her swimming prospects; Hanna tries to join the yearbook staff; and Spencer grows suspicious of Jason and Melissa. |
| 4 | 26 | Blind Dates | 2011-07-05 | 60 | Hanna assists Lucas with his dating life. Meanwhile, some of Aria's buried memories resurface when she runs into Jason; Spencer worries about Melissa's secretive exchanges with Ian; and Emily's mom can't keep the scholarship news a secret. |
| 5 | 27 | The Devil You Know | 2011-07-12 | 60 | Spencer unexpectedly finds her parents in her corner. Meanwhile, Hanna gains insight into Caleb when his foster mom shows up; Aria and Ezra adjust to going public with their relationship; and Emily is certain that danger still looms for her and her pals. |
| 6 | 28 | Never Letting Go | 2011-07-19 | 60 | Alison's mom comes back to town and asks the girls to take part in a charity fashion show, which Mona helps run when Spencer gets too busy. Meanwhile, Aria works on stirring Jason's memory; and Emily questions the open dating policy she has with Samara. |
| 7 | 29 | Surface Tension | 2011-07-26 | 60 | Emily doesn't feel at home after moving. Meanwhile, Aria finds Ezra and Jason competing for her affections; Hanna is displeased with Caleb's indifference to his shady transactions; and Spencer's dad reacts unexpectedly after Toby uncovers something. |
| 8 | 30 | Save the Date | 2011-08-02 | 60 | Mounting tension takes its toll on Emily, who winds up in the hospital. Meanwhile, Spencer and Aria try to link a broken field-hockey stick to Alison's demise; and Hanna deals with her dad's impending wedding and Caleb's possible departure. |
| 9 | 31 | Picture This | 2011-08-09 | 60 | Spencer resolves to uncover what Jason's hiding at his house, and Emily tags along with her. Meanwhile, Aria wrestles with the increasing attraction she feels toward Jason; and Caleb's family problems help Hanna reexamine her relationship with her dad. |
| 10 | 32 | Touched by an 'A'-ngel | 2011-08-16 | 60 | Aria feels torn about how to view Jason when Spencer and Emily paint him in a negative light. Meanwhile, Hanna makes an effort to get along with her future stepsister; and mounting pressure from "A" drives Emily close to the edge. |
| 11 | 33 | I Must Confess | 2011-08-23 | 60 | With Emily pushed to her limits, the girls finally confide in Dr. Sullivan about "A." Meanwhile, Hanna's grandmother (Betty Buckley) arrives in Rosewood as Tom's wedding nears. |
| 12 | 34 | Over My Dead Body | 2011-08-30 | 60 | A vengeful "A" punishes the girls for talking to Dr. Sullivan, whose life is in danger unless the girls obey "A" by completing a series of tasks that will bring pain to themselves and their loved ones. |
| 13 | 35 | The First Secret | 2011-10-19 | 60 | The Halloween before Alison vanished finds her facing a possible usurper to her queen-bee throne. Meanwhile, Aria uncovers something surprising about her dad; and Spencer struggles with her class-election campaign as she deals with parental disapproval. |
| 14 | 36 | Through Many Dangers, Toils and Snares | 2012-01-02 | 60 | The girls' friendship decays following their arrest as they grow hostile toward each other and freeze out Emily. |
| 15 | 37 | A Hot Piece of 'A' | 2012-01-09 | 60 | Hanna's friends want to use Caleb's computer skills to help them uncover A's identity, but Hanna is hesitant to involve him and instead throws him a surprise party. Meanwhile, Aria and Ezra face the consequences of divulging their secret romance. |
| 16 | 38 | Let the Water Hold Me Down | 2012-01-16 | 60 | Caleb is desperate to locate a missing Lucas, but Hanna isn't, and her attitude about the situation confuses him. Elsewhere, Spencer's latest lead regarding "A" takes her somewhere surprising. |
| 17 | 39 | The Blond Leading the Blind | 2012-01-23 | 60 | Spencer and Hanna worry about their boyfriends' safety, fearing "A" sees the boys as targets. Meanwhile, Ezra avoids Aria's phone calls, so she devises a plan to get an answer from him. |
| 18 | 40 | A Kiss Before Lying | 2012-01-30 | 60 | Hanna believes her pals are acting chilly toward her because of her stance regarding Caleb. Meanwhile, Emily has high hopes for her mom's visit to town; and Hanna's stepsister enrolls in the girls' school. |
| 19 | 41 | The Naked Truth | 2012-02-06 | 60 | The girls' school holds a truth-themed event, during which Aria questions Holden and Spencer tries to uncover the connection between Jason and her father. Meanwhile, an unexpected ally aids Emily in her quest to get reinstated on the swim team. |
| 20 | 42 | CTRL:A | 2012-02-13 | 60 | The police confiscate Caleb's computer, and Hanna worries that "A" planted something incriminating on it. Elsewhere, Aria uncovers a secret of Holden's while her father expresses skepticism about their romance. |
| 21 | 43 | Breaking the Code | 2012-02-20 | 60 | "A" begins tormenting someone new. Meanwhile, Spencer seeks solace from the drama within her family, so she turns to Wren; and an opportunity opens for Ezra, but it may put distance between him and Aria. |
| 22 | 44 | Father Knows Best | 2012-02-27 | 60 | Trust issues and feelings of guilt emerge at the town's annual father-daughter dance, where one dad is a no-show. Elsewhere, Ashley gets surprising assistance as she tries to uncover what Hanna's been doing. |
| 23 | 45 | Eye of the Beholder | 2012-03-05 | 60 | The girls meet Duncan, a guy from Alison's past, and hope he can help them piece together things about her. Meanwhile, Toby comes back to town, and danger follows him; and Jason gives the girls a bag containing Alison's personal effects. |
| 24 | 46 | If These Dolls Could Talk | 2012-03-12 | 60 | The girls go to a dilapidated doll hospital, where they meet a knowledgeable, but not forthcoming, little boy. Elsewhere, Jenna's surgery has the potential to bring about many changes. |
| 25 | 47 | UnmAsked | 2012-03-19 | 60 | In the second-season finale, the girls uncover the identity of "A" at a masquerade party. |
Season 3
| Episode No. | No. Overall | Title | Airdate | Runtime | Summary |
| --- | --- | --- | --- | --- | --- |
| 1 | 48 | It Happened 'That Night' | 2012-06-05 | 60 | In the third-season opener, the girls reunite after a summer apart and struggle to move past Mona's revelation and Maya's death. Before long, another surprising event rattles the town. |
| 2 | 49 | Blood is the New Black | 2012-06-12 | 60 | A new "A" toys with the girls, using elevated stakes. Spencer and Hanna investigate this new foe, who turns one of Aria's past mistakes into ammunition and whose fearful actions have put Emily in a fragile state. |
| 3 | 50 | Kingdom of the Blind | 2012-06-19 | 60 | Spencer is curious about why Garrett is her mom's client, so she investigates and uncovers a family secret. Elsewhere, Emily receives unexpected news about her English test; and Aria has an ulterior motive for assisting Jenna. |
| 4 | 51 | Birds of a Feather | 2012-06-26 | 60 | Caleb doesn't understand why Hanna is visiting Mona, and this tempts Hanna to tell him the truth. Meanwhile, Aria considers sharing details about her dad's dating life with her mom; Spencer seeks answers about Melissa; and Emily meets Maya's cousin. |
| 5 | 52 | That Girl is Poison | 2012-07-10 | 60 | Aria and Emily search for "A" at Jenna's lavish birthday party. Meanwhile, Spencer keeps an eye on Garrett, who's out of jail visiting his sick mother; and a brokenhearted Hanna uncovers a surprise. |
| 6 | 53 | The Remains of the 'A' | 2012-07-17 | 60 | Hanna attempts to find out who's assisting Garrett. Meanwhile, Spencer seeks Jason's help; Emily has another flashback, which points her toward a suspect; and Aria wonders why Ezra is suddenly rolling in dough. |
| 7 | 54 | Crazy | 2012-07-24 | 60 | A conversation with a detective leads Hanna to think she's being framed by "A," so Aria seeks assistance from Mona. Elsewhere, a person from Ali and Jason's past shows up in town unexpectedly. |
| 8 | 55 | Stolen Kisses | 2012-07-31 | 60 | Emily seeks answers about the night she was drugged, and she tries to reconcile with Paige. Meanwhile, Aria meets Ezra's mom and gains insight into his past; Hanna attempts to help Mona; and Spencer asks Caleb to hack into a Web site for her. |
| 9 | 56 | The Kahn Game | 2012-08-07 | 60 | Spencer and Aria attend the Kahn brothers' party and engage in an intense game about truthfulness with Jenna. Elsewhere, Hanna receives another text regarding Caleb from "A." |
| 10 | 57 | What Lies Beneath | 2012-08-14 | 60 | Hanna and Emily seek clues about Maya at the Kahns' cabin in the woods. Meanwhile, Spencer investigates Noel; and Aria tries to process the details she's learned about Ezra's background. |
| 11 | 58 | Single Fright Female | 2012-08-21 | 60 | Spencer uncovers Paige's violent past with Alison and warns Emily about her, but Emily is reluctant to take her advice. Meanwhile, Aria attempts to help Ezra put his past behind him, but this proves to be more difficult than she anticipated. |
| 12 | 59 | The Lady Killer | 2012-08-28 | 60 | Maya's murder trial gets underway, and Emily can't withstand the media attention surrounding it. "A" then extends an olive branch to the girls, who are skeptical about the sincerity of this offer; and someone close to the girls betrays them. |
| 13 | 60 | This is a Dark Ride | 2012-10-23 | 60 | The girls attend a Halloween party on a train, where they encounter unexpected guests, as well as surprising tricks from "A." |
| 14 | 61 | She's Better Now | 2013-01-08 | 60 | Mona is released from the sanitarium and returns to school, but she faces an uphill battle in which she must prove to Hanna, Aria, Emily and Spencer that she has transformed and can be trusted. |
| 15 | 62 | Mona-Mania | 2013-01-15 | 60 | Aria, Emily and Spencer think Mona has regressed to her old bad behavior, but they have no proof, and Hanna has doubts about their claim. Meanwhile, Aria's suspicions about her dad intensify when something important vanishes from her room. |
| 16 | 63 | Misery Loves Company | 2013-01-22 | 60 | Meredith takes care of an ill Aria, but Hanna and Emily are suspicious of Meredith's motives. Elsewhere, Spencer arranges a surprise for Toby on their anniversary. |
| 17 | 64 | Out of the Frying Pan, Into the Inferno | 2013-01-29 | 60 | Aria wants to tell Ezra about his son, but she worries that the news might damage her relationship. Elsewhere, Hanna is convinced that Caleb is keeping a secret from her; and Spencer decides she's done with game playing. |
| 18 | 65 | Dead to Me | 2013-02-05 | 60 | The girls are divided about going to Ali's memorial service. Elsewhere, Emily deals with unresolved feelings about Nate's death. |
| 19 | 66 | What Becomes of the Broken-Hearted | 2013-02-12 | 60 | A heartbroken Spencer directs her anger toward Mona. Meanwhile, Hanna tries to reunite Caleb and his dad; Aria bonds with Wes; and Emily and Jason attempt to figure out what happened on Ali's trip to the Jersey Shore. |
| 20 | 67 | Hot Water | 2013-02-19 | 60 | The girls look into Det. Wilden's background, but he finds out and tries to stop them. Meanwhile, Spencer seeks support from a friend. |
| 21 | 68 | Out of Sight, Out of Mind | 2013-02-26 | 60 | Hanna helps Ashley in the wake of her mom's hit-and-run and ponders if "A" was involved in the incident. Meanwhile, Emily is not receptive to Spencer's warnings; and Aria must accept Ezra's new role as a father. |
| 22 | 69 | Will the Circle Be Unbroken? | 2013-03-05 | 60 | Aria, Emily and Hanna search for Spencer, unsure if she went off on her own or if "A" is behind her disappearance, and their concern grows when they discover Spencer's family has no idea where she is. Meanwhile, Emily meets Olympian Missy Franklin. |
| 23 | 70 | I'm Your Puppet | 2013-03-12 | 60 | Emily wants to help Spencer by proving her wrong. Meanwhile, Spencer researches Mona's stint in the sanitarium; Aria has doubts about her relationship with Ezra in light of his parental obligations; and Hanna is forced to deal with Caleb's family drama. |
| 24 | 71 | A dAngerous gAme | 2013-03-19 | 60 | In the third-season finale, Spencer returns home and claims she's fine, but her friends have doubts about whether she's fully recovered. Meanwhile, surprising revelations surface. |
Season 4
| Episode No. | No. Overall | Title | Airdate | Runtime | Summary |
| --- | --- | --- | --- | --- | --- |
| 1 | 72 | 'A' is for A-L-I-V-E | 2013-06-11 | 60 | In the fourth-season opener, the girls team up with Mona to try to understand "A" better. Meanwhile, Aria doesn't look forward to seeing Ezra after their breakup; Emily makes plans for her future; and "A" charts a new course for Toby. |
| 2 | 73 | Turn of the Shoe | 2013-06-18 | 60 | "A" almost kills Mona. Meanwhile, Aria takes self-defense lessons; Alison's mom gives Hanna a parrot; Toby reveals a poignant secret to Spencer; and Hanna uncovers something surprising about her mother. |
| 3 | 74 | Cat's Cradle | 2013-06-25 | 60 | The girls are curious about Melissa's return visit to Rosewood. Meanwhile, Hanna meets with Det. Holbrook in an attempt to help her mom; a clue left by Ali leads the girls to an eerie mask maker; and Emily's mother is targeted by "A." |
| 4 | 75 | Face Time | 2013-07-02 | 60 | A new detective arrives in town and questions the girls about Wilden's death. Meanwhile, Emily worries about the problems "A" is causing for her parents; Hanna is reluctant to accept Caleb's help; and Spencer sets a trap for her sister. |
| 5 | 76 | Gamma Zeta Die! | 2013-07-09 | 60 | Spencer and Emily tour a college for different reasons: Spencer digs into Ali's link to the school, while Emily ponders her academic future. Elsewhere, Aria and her brother have a disagreement regarding their parents; Hanna uncovers something disturbing among her mom's things. |
| 6 | 77 | Under the Gun | 2013-07-16 | 60 | Hanna lands in trouble while trying to protect her mom. Meanwhile, Emily attempts to assist Hanna, but this displeases "A"; Spencer and Toby head to Ravenswood, which turns out to be a very unusual town; and Shana shows up in some unexpected places. |
| 7 | 78 | Crash and Burn, Girl! | 2013-07-23 | 60 | Caleb and Toby work together to investigate "A" and the incident involving the lodge fire. Meanwhile, Hanna tries to pretend that she's fine, but her pals worry about her; Aria finds Mike's behavior troubling; and Ezra's unsure of his role in Ari's life. |
| 8 | 79 | The Guilty Girl's Handbook | 2013-07-30 | 60 | Hanna joins forces with Mona to help Ashley, despite Caleb's objections. Elsewhere, Spencer looks into Wilden's connection to another death; Emily reconnects with Zoe; and Jake helps Aria gain insight into her brother's new attitude. |
| 9 | 80 | Into the Deep | 2013-08-06 | 60 | Paige throws Emily a surprise birthday party with unexpected guests: Jenna and Shana. Meanwhile, Mona helps out Hanna and Ashley; Ezra receives some upsetting news; and Emily meets with a prestigious swimming coach. |
| 10 | 81 | The Mirror Has Three Faces | 2013-08-13 | 60 | Mrs. DiLaurentis asks Emily to move into Alison's old room. Meanwhile, Ashley's good luck changes; Ezra gets more bad news about his son; Aria tries to take an interest in Jake's hobbies; and "A" toys with a vulnerable Toby. |
| 11 | 82 | Bring Down the Hoe | 2013-08-20 | 60 | The girls try to corner "A" at their school's hoedown. Meanwhile, Hanna is stalked by a classmate who has an explosive secret; Ezra seeks help from Aria just as she decides to commit to Jake; and "A" continues to manipulate Toby by promising to reveal info about his mom's death. |
| 12 | 83 | Now You See Me, Now You Don't | 2013-08-27 | 60 | After receiving an intriguing riddle from "A," the girls embark on a road trip to Ravenswood, where they are surrounded by familiar faces. Later, one of the foursome disappears during a magic show; and a shocking discovery could mean war. Elsewhere, Hanna's joy over reuniting with her mother is cut short; and Toby uncovers something surprising about Wren. |
| 13 | 84 | Grave New World | 2013-10-22 | 60 | The girls don Edwardian wear and head to a cemetery party to see if Ali is still alive, because a clue left by "A" suggests that she might be. Meanwhile, Caleb travels to Ravenswood and encounters a kindred spirit on his journey. |
| 14 | 85 | Who's in the Box? | 2014-01-07 | 60 | The girls try to figure out who's buried in Alison's grave. Meanwhile, Caleb visits Rosewood; Ezra arranges some secret meetings; and Emily struggles to come to terms with the revelation that Alison is alive. |
| 15 | 86 | Love ShAck, Baby | 2014-01-14 | 60 | The girls read Ali's diary and attempt to crack its code, but this proves difficult, especially because it's full of deeply personal stories about all of them. Meanwhile, communication between Spencer's dad and Ali's mom arouses suspicion in Spencer. |
| 16 | 87 | Close Encounters | 2014-01-21 | 60 | Shana returns to town with a message from Ali, as well as an invitation for Emily to meet with Ali, but the girls question Shana's trustworthiness. Meanwhile, matters of the heart affect Aria and Hanna. |
| 17 | 88 | Bite Your Tongue | 2014-01-28 | 60 | Aria's brother befriends Mona, but Aria disapproves. Elsewhere, Spencer digs into a new lead from Ali's diary and uncovers something shocking; Hanna's love of crime novels leads her to investigate Ali's grave; and Emily's dad grows worried about her. |
| 18 | 89 | Hot for Teacher | 2014-02-04 | 60 | Spencer struggles to sleep and Hanna worries about her as her behavior gets eccentric. Elsewhere, Emily tries to mend fences with Alison; and Aria's many fibs begin to weigh on her. |
| 19 | 90 | Shadow Play | 2014-02-11 | 60 | A frazzled Spencer envisions her life as a 1940s film noir as she searches for Ali and tries to find answers to her many questions. |
| 20 | 91 | Free Fall | 2014-02-18 | 60 | Spencer wants to share her doubts about Ezra with Aria, but Ezra brings up her addiction problem first, undermining her credibility with her friends. |
| 21 | 92 | She's Come Undone | 2014-02-25 | 60 | Aria begins to fall apart after learning of Ezra's betrayal, and she doesn't know whom to trust. Meanwhile, Spencer tries to show Toby and her family that she can fight her addiction without going to rehab; and Paige gets fed up with Emily's secrets. |
| 22 | 93 | Cover for Me | 2014-03-04 | 60 | Emily confronts Ezra and Mona as she looks for answers. Elsewhere, Hanna tracks a new lead in Alison's case after she speaks with the police; and Spencer and Aria turn to new men as they try to pick up the pieces of their lives. |
| 23 | 94 | Unbridled | 2014-03-11 | 60 | The girls take part in a bridal fashion show for charity in order to get closer to Ali's mom, who they suspect may be hiding some secrets. Meanwhile, Ella and Jason return to town; Aria continues to cope with her heartbreak; and Hanna tries dating again. |
| 24 | 95 | 'A' is for Answers | 2014-03-18 | 60 | In the fourth-season finale, the girls get answers about Ali and the night she vanished after they come face-to-face with her. |
Season 5
| Episode No. | No. Overall | Title | Airdate | Runtime | Summary |
| --- | --- | --- | --- | --- | --- |
| 1 | 96 | EscApe from New York | 2014-06-10 | 60 | In the fifth-season opener, a wounded Ezra heads the hospital, where Aria stays by his side because his knowledge about "A" puts him in additional peril. Meanwhile, her friends set a trap for "A" and are surprised by who wanders into it. |
| 2 | 97 | Whirly Girlie | 2014-06-17 | 60 | Alison distrusts her family, but she must reside with them. Meanwhile, the girls adjust to Alison's return; recent occurrences trouble Aria; and questions surface when Mrs. DiLaurentis can't be found. |
| 3 | 98 | Surfing the Aftershocks | 2014-06-24 | 60 | Alison has trouble dealing with her mom's death, and her friends must go along with her newest lie. Meanwhile, Spencer and Emily try to piece together info about Jason; and Hanna questions her own identity in the wake of Alison's return. |
| 4 | 99 | Thrown from the Ride | 2014-07-01 | 60 | Ali wants to reclaim her leadership role in the gang, but the other girls aren't too keen on this. Meanwhile, students at Rosewood High await Ali's return; and as Aria sinks deeper into her depression, she finds comfort from someone unexpected. |
| 5 | 100 | Miss Me x 100 | 2014-07-08 | 60 | Alison returns to school with her chin up and a goal of righting past wrongs, but Mona and her crew are not in a forgiving mood. Meanwhile, Caleb comes back to town, and so does an old enemy. |
| 6 | 101 | Run, Ali, Run | 2014-07-15 | 60 | Ali is frazzled and considers leaving Rosewood for her safety, but her pals want her to stay so they can protect her. Elsewhere, Caleb questions whether coming back to town was the right thing to do; and Ezra commits to finding answers through research. |
| 7 | 102 | The Silence of E. Lamb | 2014-07-22 | 60 | Aria does volunteer work at a mental hospital and crosses paths with an aggressive patient. Meanwhile, Spencer borrows some of Ezra's spy tools; Ali clashes with Caleb, which makes things awkward for Hanna; and Emily's mom invites Ali to dinner. |
| 8 | 103 | Scream for Me | 2014-07-29 | 60 | The Marins take in Alison while her father is out of town, leading Hanna to drink more heavily. Meanwhile, Aria proves to be a neglectful maid of honor to her mother; and Spencer and Emily attempt to identify the dead girl in Alison's grave. |
| 9 | 104 | March of Crimes | 2014-08-05 | 60 | Hanna's drinking escalates, and Aria suspects Hanna lied to her while she was drunk. Elsewhere, Emily looks for a connection between Alison and Noel; and Spencer uncovers something unexpected at her eye doctor's office. |
| 10 | 105 | A Dark Ali | 2014-08-12 | 60 | Ali may hurt an innocent man and walk into A's trap if she lies about who abducted her, so Emily tries to persuade her to do the right thing while Spencer devises a backup plan. Elsewhere, Hanna attempts to lead a more ordinary life. |
| 11 | 106 | No One Here Can Love or Understand Me | 2014-08-19 | 60 | Melissa reveals secrets to Spencer about the night Ali vanished. Meanwhile, Emily wants Ezra to help her uncover Cyrus' link to Ali; and Caleb's drinking problem has Hanna turning to Spencer and Toby for assistance. |
| 12 | 107 | Taking This One to the Grave | 2014-08-26 | 60 | Feeling trapped by Alison and "A," the PLLs turn to an unlikely person for help. |
| 13 | 108 | How the 'A' Stole Christmas | 2014-12-09 | 60 | The girls don't feel merry at Christmastime because Spencer's murder charge looms over them, but things perk up when they see an opportunity to gather evidence to clear her name. Elsewhere, a ghostly presence visits Alison. |
| 14 | 109 | Through a Glass, Darkly | 2015-01-06 | 60 | The girls seek justice for Mona and grow determined to find evidence that will incriminate Alison, using any means necessary. Meanwhile, Paige and Emily reach a turning point in their relationship; and Aria becomes concerned about her future. |
| 15 | 110 | Fresh Meat | 2015-01-13 | 60 | Toby faces an ethical dilemma regarding some evidence at the police department and Spencer's lack of trust in the police. Meanwhile, Emily and Aria face scenarios they cannot control, so they resort to extreme measures. |
| 16 | 111 | Over a Barrel | 2015-01-20 | 60 | A search for Mona's laptop gets underway, and it may lead Spencer and Caleb to break Toby's rules. Meanwhile, Aria gets sidetracked when she's about to come clean to Ezra; and Hanna tries to keep her mom's secret when Pastor Ted returns. |
| 17 | 112 | The Bin of Sin | 2015-01-27 | 60 | "A" wants to frame Hanna for Mona's murder, so Hanna's pals devise a plan to get her out of trouble, but Hanna refuses to take the easy way out. Meanwhile, Aria makes an admission to Ezra; and Spencer's behavior causes problems for Toby at work. |
| 18 | 113 | Oh, What Hard Luck Stories They All Hand Me | 2015-02-03 | 60 | Spencer bonds with Jonny and lets her walls down. Meanwhile, Talia continues to perplex Emily; Hanna investigates Mona's pal Lesli; Mike's actions worry Aria; and Holbrook returns to Rosewood. |
| 19 | 114 | Out, Damned Spot | 2015-02-10 | 60 | Aria seeks tutoring help from Andrew to improve her grades. Meanwhile, Spencer assists Jonny with a project; Hanna asks her father for financial assistance with college; and Mike's behavior at the school blood drive troubles the girls. |
| 20 | 115 | Pretty Isn't the Point | 2015-02-17 | 60 | Hanna hires a coach to help with her beauty-pageant goals, and she also turns to Emily for guidance. Meanwhile, Aria worries if Mike's linked to Mona's death, so she asks Andrew to keep an eye on him; and Spencer assists Jonny with an illegal activity. |
| 21 | 116 | Bloody Hell | 2015-02-24 | 60 | The girls talk to Alison and try to get her out of jail after uncovering Mike's connection to Mona. Meanwhile, Spencer travels to London for a college interview; and Alison turns to someone unexpected for assistance with her murder trial. |
| 22 | 117 | To Plea or Not to Plea | 2015-03-03 | 60 | Ali considers a plea deal, but it incriminates someone else, so the girls try to help her and Mike, as well as themselves. Elsewhere, Spencer unwinds while on a night out in London. |
| 23 | 118 | The Melody Lingers On | 2015-03-10 | 60 | Alison's trial gets underway and her confidence is rattled as lies are exposed. Meanwhile, Hanna's friends try to free her by investigating clues left by either Mona or "A." |
| 24 | 119 | I'm a Good Girl, I Am | 2015-03-17 | 60 | An unexpected witness shows up and rattles the girls as Alison's trial draws to a close. |
| 25 | 120 | Welcome to the Dollhouse | 2015-03-24 | 60 | "A" has always had fun playing with Aria, Emily, Hanna and Spencer, but now "they" have the biggest game to date in store for the girls. As shocking secrets come to light and the biggest clue to the "A" mystery is revealed, is this one plAydate the Liars can survive? |
Season 6
Episode No.
No. Overall
Title
Airdate
Runtime
Summary
1
121
Game on, Charles
2015-06-02
60

Moments after where the season five finale left off, Aria, Emily, Hanna, Spencer and Mona are trapped outside of Charles' Dollhouse with nowhere to go and must now deal with an angry tormentor. Just when the Liars thought Charles couldn't get any worse, his games take a more demented and darker turn. As the girls struggle to survive, the puzzle of Charles' story begins to come together.

Meanwhile, Ezra, Caleb and Toby continue the fight to find the girls with or without Rosewood P.D.'s help.

2
122
Songs of Innocence
2015-06-09
60

The girls' lives have been turned upside down by their captivity and each one of them is looking for answers to make sense of their ordeal. Aria focuses on Andrew by trying to figure out who this boy really is while Emily tries to connect with a new friend. In true Spencer fashion, she is on a mission to get answers about Charles from Ali and Jason. Hanna wants to bring the four friends back together so they can move past what happened in the Dollhouse.

3
123
Songs of Experience
2015-06-16
60

The girls' lives have been turned upside down by their captivity and each one of them is looking for answers to make sense of their ordeal. Aria focuses on Andrew by trying to figure out who this boy really is while Emily tries to connect with a new friend. In true Spencer fashion, she is on a mission to get answers about Charles from Ali and Jason. Hanna wants to bring the four friends back together so they can move past what happened in the Dollhouse.

4
124
Don't Look Now
2015-06-23
60

After lying to Alison and Jason about Charles, Kenneth comes clean about the family's connection to the young boy. While he won't give much detail about Charles' past, he say's enough to give the PLLs a clue of where to look for the missing pieces - Radley Sanitarium. With Radley now closed and the files shipped off to be shredded, the girls must act fast before all traces of Charles' past disappear.

5
125
She's No Angel
2015-06-30
60

Mona returns to Rosewood in a very fragile state as she must answer to the police for faking her death. Matters only get worse when she is confronted by Lesli's sister about Lesli's inadvertent involvement in Mona's plot. Hanna is determined to help Mona out, not only to reassure her she is safe from Alison but also to try and repair Mona's friendship with Lesli. Emily tries to help Sara with her troubled home life by encouraging her to explore the possibility of emancipation. Spencer, on the other hand, finds help from someone from her past.

6
126
No Stone Unturned
2015-07-14
60

The girls zero in on Lesli as their hooded tormentor, but they want proof before going to the cops. Meanwhile, Emily receives an unexpected offer from a friend; and Spencer's family push her to make a big decision.

7
127
O Brother, Where Art Thou
2015-07-21
60

There are mixed emotions in the DiLaurentis household when Charles declares he is coming home for his birthday. Mr. DiLaurentis wants to quickly get out of town to hide Ali and Jason from their brother, while Jason sees this as an opportunity to finally validate all of the early childhood memories he has of "Charlie." The PLLs are just as split with Spencer and Hanna seeing this as the best chance they have to capture Charles, while Emily and Aria want to stay as far from him as possible. Will Jason be reunited with his brother, or is this just another of "A's" traps?.

8
128
FrAmed
2015-07-28
60

After their latest run-in with Charles, tensions are at an all-time high with the PLLs and the town of Rosewood. Aria's big moment of seeing her work displayed in an art gallery is in jeopardy as Ella is determined to keep her safe at home. Hanna is still uncomfortable with the unexpected scholarship money and is determined to give it back, even if that means ruining her chances at going to her school of choice. And to top it off, the one normal high-school rite of passage the girls are looking forward to is in danger as Rosewood High is considering not letting the PLLs attend prom due to security issues.

9
129
Last Dance
2015-08-04
60

It is prom time at Rosewood High, except for Alison, Aria, Emily, Hanna and Spencer who have been banned due to "security" concerns. As the girls see this as the final humiliating blow to their high school careers, the girls' mothers try to make the best of a bad situation by offering a home prom in Spencer's barn. At first reluctant, the PLLs agree and try to make the best out of a bad situation. But one to never miss a formal, Charles has other plans in store to make this a night they will never forget.

10
130
Game Over, Charles
2015-08-11
60

Who killed Toby's mother? Who hit Alison in the head with the rock the night she went missing? Who is Red Coat? Who killed Bethany? Who is the Black Widow? Why has "A" been targeting the PLLs all this time? After years of torture, Alison, Aria, Emily, Hanna and Spencer finally come face-to-face with their tormentor and learn the story of how and why Charles became "A.".

11
131
Of Late I Think of Rosewood
2016-01-12
60

After years of tormenting and numerous shocking revelations, the Liars finally uncovered the true identity of "A" in the summer finale of season six. Now, five years later, the girls have each pursued their own paths and have started adjusting to a life without "A," when something happens in Rosewood that forces them to go back to where it all started. Torn between their old habits and their new lives, the events in Rosewood compel the Liars to join forces once again, as relationships are put to the test and secrets are revealed. Having matured over the past few years, these are not the same girls who left Rosewood. As new lies emerge - how will they push forward without going back?.

12
132
Charlotte's Web
2016-01-19
60

As the girls are forced to stay in Rosewood, questions about the new mystery surface. A restless Aria starts to look suspicious as she heads back to Boston a little too quickly. But could Aria really be the one behind this? As Spencer, Emily and Hanna find themselves back in familiar territory, they aren't happy with going about solving this puzzle "the old way.".

13
133
The Gloves Are On
2016-01-26
60

Aria, Emily, Hanna and Spencer find themselves back in familiar territory with the Rosewood P.D. knocking at their doors looking for answers and their actions now affecting the loved ones around them. With her mother's job on the line, Hanna tries to come up with an alibi that could save all four of them with the help of her old high school friend, Lucas. Meanwhile, Emily comes clean about the last five years, and Aria goes the extra mile to keep Ezra's second book in play with her boss.

14
134
New Guys, New Lies
2016-02-02
60

With the ROSEWOOD P.D. breathing down Hanna's neck about The Radley security footage, she opts to confess the truth to those closest to her in hopes they can help. Aria continues to search for answers, with help from Emily, on whether Ezra is as guilty as he seems. Spencer works together with Caleb to track down the new threat. Meanwhile, there is awkwardness all around when new love interests emerge and old ones resurface.

15
135
Do Not Disturb
2016-02-09
60

In order to prove Sara Harvey is behind the threats, Team Sparia reunites to find evidence of Sara's involvement before they go to the cops. Caleb puts together a plan with Hanna to fight back against the new stalker by using the security footage tapes. Meanwhile, Aria gets unexpected news from her family, and Ali comforts Emily in her time of need.

16
136
Where Somebody Waits for Me
2016-02-16
60

While new discoveries are made in the investigation of Charlotte's murder, the truth begins to emerge about the Liars' personal lives. Spencer is concerned to learn her mother is keeping a secret of her own. Aria confesses to Liam how deeply she's involved with Ezra's book. Ali admits that she and Elliott are more than just friends. Mona reveals where her true allegiances lie. Caleb, Spencer and Hanna deal with the complications of new relationships.

17
137
We've All Got Baggage
2016-02-23
60

As romantic relationships move forward, the Liars investigate a new suspect in the murder case. With Ezra back in Rosewood, Aria must tell him the truth about her involvement with his book. Spencer and Caleb deal with a media leak that affects the campaign. Hanna takes a look at her life after an incident at work. Emily gets harassed by the stalker while she continues the search for Sara.

18
138
Burn This
2016-03-01
60

After the stalker nearly killed Emily, the Liars begin to take the threats more seriously and attempt to keep their mouths shut to prevent any further harm. Caleb must deal with the collateral damage of taking the blame for the leak about Yvonne; Spencer tries to comfort him and get him to tell the truth. Emily goes on a mission to track down who came after her. Aria and Ezra move forward with the novel.

19
139
Did You Miss Me?
2016-03-08
60

After Alison is confronted with a sudden, mysterious jeopardy, the Liars decide to take things into their own hands for a counterattack. Hanna and Caleb work together to develop a plan to come face-to-face with the tormentor. Emily and Spencer team up to investigate if Mona had any involvement with the murder. Aria and Ezra continue to work on the book though it might be more difficult than anticipated.

20
140
Hush, Hush, Sweet Liars
2016-03-15
60

With the stalker threatening to kill all of them if they don't divulge Charlotte's killer by the election, the PLLs and company, at wit's end, must boldly fight back. As Spencer and Toby work together to catch Sara Harvey, Yvonne wonders where Toby's true affections lie. Ezra finishes the last chapter of his book, finally ready to say goodbye to Nicole; Aria comforts him during this emotional time and old feelings bubble to the surface. While Caleb works intently on his plan to protect Hanna, they reflect on what could have been.
Season 7
| Episode No. | No. Overall | Title | Airdate | Runtime | Summary |
| --- | --- | --- | --- | --- | --- |
| 1 | 141 | Tick Tock, Bitches | 2016-06-21 | 60 | After Hanna's shocking abduction by "Uber A," the PLLs and company desperately race against the clock to save one of their own. The only way to do this is by handing over evidence of Charlotte's real murderer to "Uber A." In order to do so, the girls must decide what blatant lines they are willing to cross that they have never breached before; and once they cross that line, there is no turning back. |
| 2 | 142 | Bedlam | 2016-06-28 | 60 | With the fallout of Hanna's abduction still weighing heavily on the PLLs, the Liars begin to grow suspicious of Elliott Rollins as Ali's condition worsens. Tensions rise between Liam, Aria and Ezra as they work on the book together. Spencer and Caleb are on edge, as neither of them want to talk about the awkward elephant in the room. Meanwhile, Emily receives a disturbing phone call and tries to find a way to see Ali. |
| 3 | 143 | The Talented Mr. Rollins | 2016-07-05 | 60 | Still reeling from the trauma of Hanna's abduction and dark fate, the Liars must shift their focus to another one of their own. In order to protect Alison from Uber A's threats, the PLLs snap into action at a chance to rescue her from the hospital. However, in doing so, they make a deadly mistake that changes everything. |
| 4 | 144 | Hit and Run, Run, Run | 2016-07-12 | 60 | The PLLs try to cover up their mistake and, in turn, end up straining their relationships with their respective bed buddies by keeping them in the dark. |
| 5 | 145 | Along Comes Mary | 2016-07-19 | 60 | Jenna returns to Rosewood and befriends another one of the Liars' enemies, making her the PLL's number one suspect for Uber A. In order to leave the psychiatric hospital, Ali must be released into the care of a relative, leaving her under the suspicious watch of Mary Drake. Spencer enlists Hanna's help to search for Caleb as he's missing in action. Aria and Emily stumble upon a secret apartment they hope will lead them to more answers. |
| 6 | 146 | Wanted: Dead or Alive | 2016-08-02 | 60 | The Rosewood P.D. begins to unravel the Liars' cover-up, which leads them to question Rollins' death altogether. Hanna deals with an inward battle on whether or not to tell the cops the truth, while Ezria struggles with an awkwardness in their relationship. Jenna reveals part of her plot and a new partner she is in cahoots with. Ali learns that the Liars gave her up as Charlotte's killer in order to free Hanna, which does not go over well. |
| 7 | 147 | Original G'A'ngsters | 2016-08-09 | 60 | Jason returns to Rosewood to warn Ali not to trust Mary. Meanwhile, the ladies make a discovery about Mary and Mrs. DiLaurentis that leads them to a storm cellar; Ezra gets a call about someone from his past; and Noel Kahn becomes a prime suspect. |
| 8 | 148 | Exes and OMGs | 2016-08-16 | 60 | Emily's up for a position as swim coach at Rosewood High, but her ex Paige is also in the running for the job. Meanwhile, Hanna has a vision the ladies are in danger; the gals locate the doctor who delivered Mary's baby; and Ali returns to work. |
| 9 | 149 | The Wrath of Kahn | 2016-08-23 | 60 | One of the ladies goes rogue to find proof that Noel Kahn is Uber A, while the others search for evidence to back her theory. Meanwhile, Emily turns to Paige for comfort; and Jason and Aria team up to uncover the truth behind Mary's past. |
| 10 | 150 | The Darkest Knight | 2016-08-30 | 60 | The ladies engage in an altercation against old foes that ends fatally. Meanwhile, one liar learns a secret about her past; and another gal makes a discovery about her future. |
| 11 | 151 | Playtime | 2017-04-18 | 60 | Spencer focuses on learning more about her connection to Mary Drake, while Aria and Ezra figure out what their future may hold now that Nicole is back in the picture. Mona helps Hanna get her fashion career back on track, and Emily struggles to balance things between Ali and Paige now that the three of them are working at Rosewood High. Meanwhile, A.D. has a special delivery for the Liars, one that reveals the final endgame. The Liars realize this latest gift pushes things to a whole new level. |
| 12 | 152 | These Boots Were Made for Stalking | 2017-04-25 | 60 | Emily butts heads with teenager Addison, who appears to be a new version of high school Ali, and who may be connected to a familiar foe. Spencer confronts her mother about keeping family secrets. Aria confides in Holden about her relationship with Ezra, while Spencer turns to Detective Furey for help. And Jenna stirs up even more trouble when she returns to Rosewood with some insight into Noel Kahn and recent events. |
| 13 | 153 | Hold Your Piece | 2017-05-02 | 60 | Hanna is sure Jenna is to blame for a recent professional setback and is forced to bring Caleb up to speed on current events. Aria and Emily team up to investigate Sydney for more information about Jenna and her connection to A.D. Spencer grows closer to Detective Furey, while Aria struggles with her current situation with Ezra. Hanna's turn at the game is more intense than she bargained for and leads to shocking consequences. |
| 14 | 154 | Power Play | 2017-05-09 | 60 | Ali's turn at the game forces her to face a monumental personal decision, made even more difficult when A.D. triggers Ali to remember a forgotten trauma. Spencer has a long overdue conversation with her father about his past sins and recent whereabouts. Emily continues to navigate working at Rosewood High with both Ali and Paige, especially when Ali comes to a troubling realization about her pregnancy, and Paige makes a big decision. Aria continues to question the fate of her relationship with Ezra and bristles under A.D.'s taunts. And, in the search for Mary Drake, Hanna and Spencer run into a familiar face with a shocking secret. |
| 15 | 155 | In the Eye Abides the Heart | 2017-05-23 | 60 | After being blackmailed by A.D., one of the Liars begins to supply info to the dark side in order to protect those closest to her. Detective Furey questions how much the PLLs know about what happened to Archer Dunhill. Aria tries to issue an ultimatum to Ezra in regards to Nicole, while Emily struggles with how to support Ali. Spencer goes to elaborate lengths to meet up with Mary Drake and encounters Wren. After learning something surprising about Lucas, Hanna sets out to prove her friend is innocent and uncovers even more troubling info. And another person is brought in on the secret of A.D.'s game. |
| 16 | 156 | The Glove That Rocks the Cradle | 2017-05-30 | 60 | As Detective Furey closes in on uncovering what happened to Archer Dunhill, the Liars team up to protect one of their own. Hanna continues to struggle with the idea that Lucas might be connected to A.D. even in the face of more evidence. Emily surprises Ali with a heartfelt gesture that is undone by A.D. machinations; and the Liars gain insight into where the idea for the game originated. |
| 17 | 157 | Driving Miss Crazy | 2017-06-06 | 60 | In the episode "Driving Miss Crazy," with Mona making inroads in the game, Emily reluctantly teams up with her to investigate. Ashley returns to Rosewood to check on Hanna after learning some frightening information and asks Caleb what his intentions are with her daughter. Meanwhile, Spencer's family reels from A.D.'s latest taunt, leaving Spencer more confused than ever about who to trust. Ezra notices Aria's change in attitude and fears he may have lost her; and A.D.'s machinations cause Aria to have a terrifying nightmare. |
| 18 | 158 | Choose or Lose | 2017-06-13 | 60 | In the episode "Choose or Lose," the Rosewood PD turn up the heat on the Liars, causing loved ones to try and close ranks. Aria's recent collaboration with A.D. comes to the attention of a surprising source. A.D. presents the PLLs with a choice designed to drive a wedge between them. Meanwhile, everyone tries to find a bit of happiness before all hell breaks loose. Toby returns to Rosewood, and Aria makes a horrifying discovery. |
| 19 | 159 | Farewell, My Lovely | 2017-06-20 | 60 | The Liars gear up for a confrontation with A.D.; Spencer, Hanna and Caleb discover new information regarding Charlotte's death; Mary Drake returns with a gift for Spencer and Alison. |
| 20 | 160 | 'Til Death Do Us Part | 2017-06-27 | 120 | All is revealed as the ultimate endgame comes to light. |
Series Cast
| | | | |
| --- | --- | --- | --- |
| | Troian Bellisario | as Spencer Hastings | |
| | Lucy Hale | as Aria Montgomery | |
| | Shay Mitchell | as Emily Fields | |
| | Ashley Benson | as Hanna Marin | |
| | Ian Harding | as Ezra Fitz | |
| | Tyler Blackburn | as Caleb Rivers | |
| | Janel Parrish | as Mona Vanderwaal | |
| | Sasha Pieterse | as Alison DiLaurentis | |
| | Laura Leighton | as Ashley Marin | |
| | Holly Marie Combs | as Ella Montgomery | |
| | Chad Lowe | as Byron Montgomery | |
| | Bianca Lawson | as Maya St. Germain | |
| | Andrea Parker | as Mary Drake | |
Series Crew
| | Position | Name |
| --- | --- | --- |
| | Executive Producer | Leslie Morgenstein |
| | Executive Producer | Bob Levy |
| | Consulting Producer | Jan Oxenberg |
| | Supervising Producer | Bryan M. Holdman |
| | Executive Producer | Oliver Goldstick |
| | Co-Executive Producer | Lisa Cochran-Neilan |
| | Co-Producer | Maya Goldsmith |
| | Associate Producer | Hynndie Wali |
| | Co-Producer | Hynndie Wali |
| | Associate Producer | Dana Gonzales |
| | Co-Producer | Josh Bank |
| | Executive Producer | Charlie Craig |
| | "A" Camera Focus Puller | I. Marlene King |
| | Creator | I. Marlene King |
| | Executive Producer | I. Marlene King |
| | Consulting Producer | Joseph Dougherty |
| | Executive Producer | Joseph Dougherty |
Related News
TVMaze