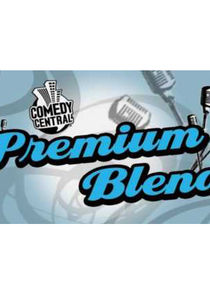 Premium Blend is a stand-up comedy show on Comedy Central. Each episode features stand-up routines by four different guest comedians. Premium Blend premiered in 1997 and features a different host each year.
Series Overview
Rating
imDb Rating: 5.9 (93 Votes)
Metascore: N/A
Plot
Season 6 is hosted by Wanda Sykes and infused with all the excitement of a night at the clubs, this isn't ordinary stand-up; it's Premium Blend.
Details
Rated: N/A
Released: 29 Nov 1997
Runtime: 30 min
Genre: Comedy
Director: N/A
Writer: Paul Miller
Actors: Jamie Kennedy, Kathy Griffin, David Alan Grier, D.L. Hughley
Language: English
Country: USA
Awards: N/A
Total Seasons: 8
Previous Episode
Episode 810
Episode 8x12; Apr 08, 2005
Previous Episodes 8x12: Episode 810 8x11: Episode 809 8x10: Episode 806 8x9: Episode 804 8x8: Episode 802 8x7: Episode 805 8x6: Episode 803 8x5: Episode 808 8x4: Episode 811

View All Episodes
Recent News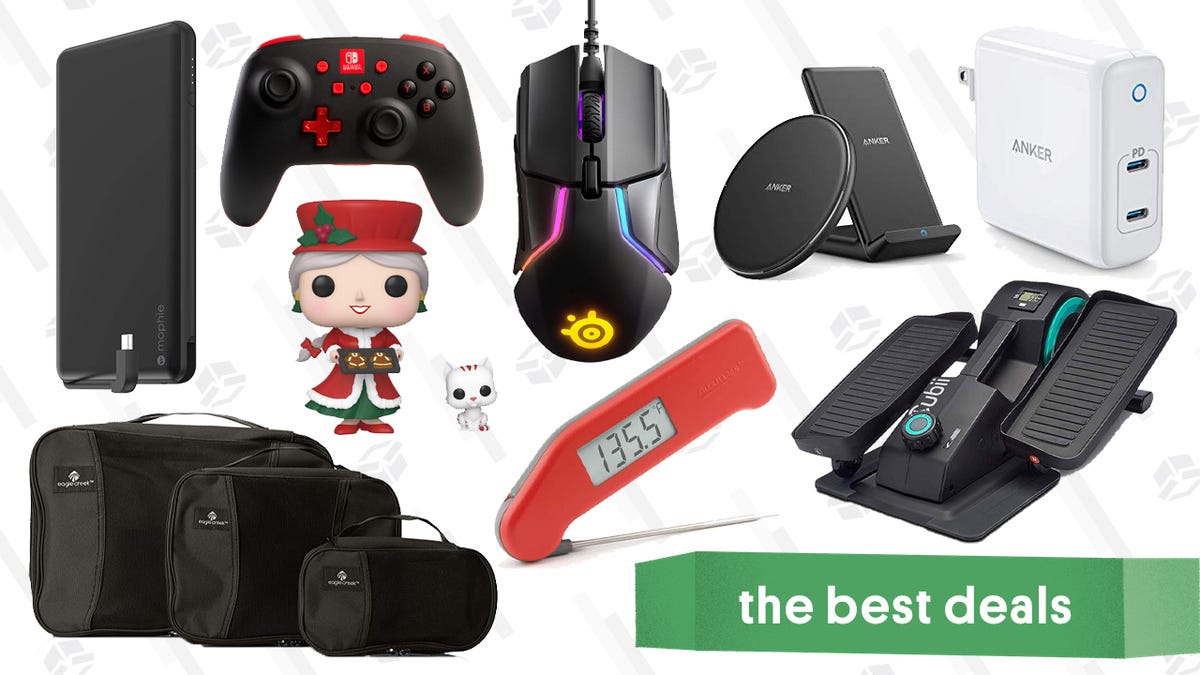 The Snapdragon 865 will amp up camera performance early next year
It's time once again for Qualcomm to unleash a slew of new chips from its annual Tech Summit in Hawaii, and after we got a quick preview yesterday of what to expect, we're now getting the details of the latest Snapdragon products. In addition to unveiling its…
via NewsAPI
View More Related News
Related Videos
Skip to:
Season 1
| Episode No. | No. Overall | Title | Airdate | Runtime | Summary |
| --- | --- | --- | --- | --- | --- |
| 1 | 1 | Episode 101 | 1997-11-29 | 30 | |
| 2 | 2 | Episode 102 | 1997-12-06 | 30 | |
| 3 | 3 | Episode 103 | 1997-12-13 | 30 | |
| 4 | 4 | Episode 104 | 1997-12-20 | 30 | |
| 5 | 5 | Episode 105 | 1997-12-27 | 30 | |
Season 2
| Episode No. | No. Overall | Title | Airdate | Runtime | Summary |
| --- | --- | --- | --- | --- | --- |
| 1 | 6 | Episode 2002 | 1998-05-23 | 30 | |
| 2 | 7 | Episode 206 | 1998-05-30 | 30 | |
| 3 | 8 | Episode 205 | 1998-06-06 | 30 | |
| 4 | 9 | Episode 202 | 1998-06-13 | 30 | |
| 5 | 10 | Episode 203 | 1998-06-20 | 30 | |
| 6 | 11 | Episode 201 | 1998-06-27 | 30 | |
| 7 | 12 | Episode 204 | 1998-07-04 | 30 | |
| 8 | 13 | Episode 2001 | 1998-09-05 | 30 | |
Season 3
| Episode No. | No. Overall | Title | Airdate | Runtime | Summary |
| --- | --- | --- | --- | --- | --- |
| 1 | 14 | Episode 302 | 1999-12-07 | 30 | |
| 2 | 15 | Episode 309 | 1999-12-14 | 30 | |
| 3 | 16 | Episode 301 | 1999-12-21 | 30 | |
| 4 | 17 | Episode 303 | 1999-12-28 | 30 | |
| 5 | 18 | Episode 307 | 2000-01-04 | 30 | |
| 6 | 19 | Episode 306 | 2000-01-11 | 30 | |
| 7 | 20 | Episode 305 | 2000-01-18 | 30 | |
| 8 | 21 | Episode 310 | 2000-01-25 | 30 | |
| 9 | 22 | Episode 304 | 2000-02-01 | 30 | |
| 10 | 23 | Episode 311 | 2000-02-08 | 30 | |
| 11 | 24 | Episode 308 | 2000-02-15 | 30 | |
| 12 | 25 | Episode 312 | 2000-02-22 | 30 | |
Season 4
| Episode No. | No. Overall | Title | Airdate | Runtime | Summary |
| --- | --- | --- | --- | --- | --- |
| 1 | 26 | Episode 404 | 2000-12-04 | 30 | |
| 2 | 27 | Episode 409 | 2000-12-11 | 30 | |
| 3 | 28 | Episode 410 | 2000-12-18 | 30 | |
| 4 | 29 | Episode 406 | 2000-12-25 | 30 | |
| 5 | 30 | Episode 401 | 2001-01-01 | 30 | |
| 6 | 31 | Episode 405 | 2001-01-08 | 30 | |
| 7 | 32 | Episode 403 | 2001-01-12 | 30 | |
| 8 | 33 | Episode 402 | 2001-01-15 | 30 | |
| 9 | 34 | Episode 407 | 2001-01-19 | 30 | |
| 10 | 35 | Episode 408 | 2001-01-26 | 30 | |
| 11 | 36 | Episode 411 | 2001-02-02 | 30 | |
| 12 | 37 | Episode 412 | 2001-02-09 | 30 | |
Season 5
| Episode No. | No. Overall | Title | Airdate | Runtime | Summary |
| --- | --- | --- | --- | --- | --- |
| 1 | 38 | Episode 509 | 2001-10-05 | 30 | |
| 2 | 39 | Episode 502 | 2001-10-12 | 30 | |
| 3 | 40 | Episode 504 | 2001-10-19 | 30 | |
| 4 | 41 | Episode 503 | 2001-10-26 | 30 | |
| 5 | 42 | Episode 505 | 2001-11-02 | 30 | |
| 6 | 43 | Episode 506 | 2001-11-09 | 30 | |
| 7 | 44 | Episode 508 | 2001-11-16 | 30 | |
| 8 | 45 | Episode 501 | 2001-11-23 | 30 | |
| 9 | 46 | Episode 510 | 2001-11-30 | 30 | |
| 10 | 47 | Episode 507 | 2001-12-14 | 30 | |
| 11 | 48 | Episode 511 | 2001-12-21 | 30 | |
| 12 | 49 | Episode 512 | 2001-12-28 | 30 | |
Season 6
| Episode No. | No. Overall | Title | Airdate | Runtime | Summary |
| --- | --- | --- | --- | --- | --- |
| 1 | 50 | Episode 601 | 2002-10-26 | 30 | |
| 2 | 51 | Episode 603 | 2002-11-02 | 30 | |
| 3 | 52 | Episode 604 | 2002-11-09 | 30 | |
| 4 | 53 | Episode 605 | 2002-11-16 | 30 | |
| 5 | 54 | Episode 607 | 2002-11-23 | 30 | |
| 6 | 55 | Episode 606 | 2002-12-07 | 30 | |
| 7 | 56 | Episode 608 | 2002-12-14 | 30 | |
| 8 | 57 | Episode 602 | 2002-12-21 | 30 | |
| 9 | 58 | Episode 609 | 2002-12-28 | 30 | |
| 10 | 59 | Episode 610 | 2003-01-03 | 30 | |
| 11 | 60 | Episode 611 | 2003-01-17 | 30 | |
| 12 | 61 | Episode 612 | 2003-01-24 | 30 | |
Season 7
| Episode No. | No. Overall | Title | Airdate | Runtime | Summary |
| --- | --- | --- | --- | --- | --- |
| 1 | 62 | Episode 701 | 2003-11-28 | 30 | |
| 2 | 63 | Episode 704 | 2003-12-05 | 30 | |
| 3 | 64 | Episode 703 | 2003-12-12 | 30 | |
| 4 | 65 | Episode 706 | 2003-12-19 | 30 | |
| 5 | 66 | Episode 707 | 2004-01-02 | 30 | |
| 6 | 67 | Episode 705 | 2004-01-02 | 30 | |
| 7 | 68 | Episode 708 | 2004-01-09 | 30 | |
| 8 | 69 | Episode 709 | 2004-01-09 | 30 | |
| 9 | 70 | Episode 710 | 2004-01-16 | 30 | |
| 10 | 71 | Episode 711 | 2004-01-16 | 30 | |
| 11 | 72 | Episode 712 | 2004-01-23 | 30 | |
| 12 | 73 | Episode 702 | 2004-01-23 | 30 | |
Season 8
| Episode No. | No. Overall | Title | Airdate | Runtime | Summary |
| --- | --- | --- | --- | --- | --- |
| 1 | 74 | Episode 801 | 2004-11-19 | 30 | |
| 2 | 75 | Episode 812 | 2004-12-03 | 30 | |
| 3 | 76 | Episode 807 | 2004-12-10 | 30 | |
| 4 | 77 | Episode 811 | 2005-01-07 | 30 | |
| 5 | 78 | Episode 808 | 2005-01-14 | 30 | |
| 6 | 79 | Episode 803 | 2005-01-21 | 30 | |
| 7 | 80 | Episode 805 | 2005-01-28 | 30 | |
| 8 | 81 | Episode 802 | 2005-02-04 | 30 | |
| 9 | 82 | Episode 804 | 2005-03-04 | 30 | |
| 10 | 83 | Episode 806 | 2005-03-25 | 30 | |
| 11 | 84 | Episode 809 | 2005-04-01 | 30 | |
| 12 | 85 | Episode 810 | 2005-04-08 | 30 | |
Related News
TVMaze