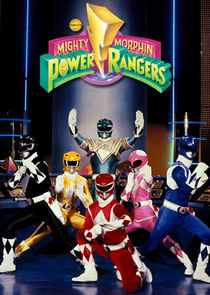 Power Rangers is a children's television series adapted from the Japanese tokusatsu Super Sentai Series. A team of five high school students are selected by Zordon to battle evil. Using martial arts, special weapons, and gigantic robots called "Zords", they protect their city Angel Grove from monsters and witches.
Series Overview
Rating
imDb Rating: 6.4 (19,557 Votes)
Metascore: N/A
Plot
A team of teenagers with attitude are recruited to save Angel Grove from the evil witch, Rita Repulsa, and later, Lord Zedd, Emperor of all he sees, and their horde of monsters.
Details
Rated: TV-Y7
Released: 28 Aug 1993
Runtime: 30 min
Genre: Action, Adventure, Family, Fantasy, Sci-Fi
Director: N/A
Writer: Shuki Levy, Haim Saban
Actors: Richard Steven Horvitz, David Yost, Ed Neil, David J. Fielding
Language: English
Country: USA, Japan
Awards: 3 nominations.
Total Seasons: 3
Next Episode
Episode 9
Episode 27x9; Aug 29, 2020
Previous Episode
Boxed In
Episode 27x21; Apr 18, 2020
The Pan Global Games have arrived in Coral Harbor, but Ranger duties prevents the teens from attending any of the events.
Episodes 27x22: Episode 21 27x21: Boxed In 27x20: Episode 20 27x19: Episode 19 27x18: Episode 18 27x17: Episode 17 27x16: Episode 16 27x15: Episode 15 27x14: Episode 14

View All Episodes
Cast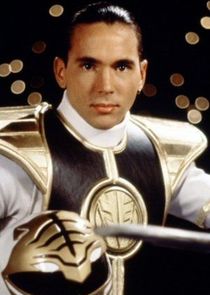 Jason David Frank as Tommy Oliver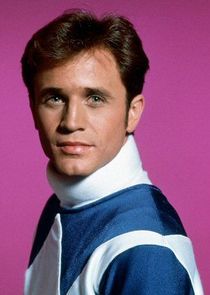 David Yost as Billy Cranston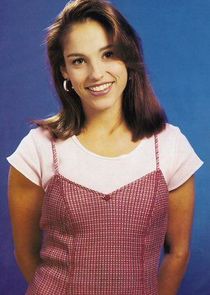 Amy Jo Johnson as Kimberly Hart
Paul Schrier as Farkas 'Bulk' Bulkmeier
Jason Narvy as Eugene 'Skull' Skullovitch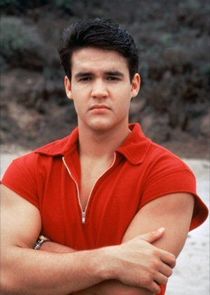 Austin St. John as Jason Scott
View Full Cast
Skip to:
Season 1
| Episode No. | No. Overall | Title | Airdate | Runtime | Summary |
| --- | --- | --- | --- | --- | --- |
| 1 | 1 | Day of the Dumpster | 1993-08-28 | 25 | |
| 2 | 2 | Food Fight | 1993-09-04 | 25 | |
| 3 | 3 | High Five | 1993-09-07 | 25 | |
| 4 | 4 | Teamwork | 1993-09-08 | 25 | |
| 5 | 5 | A Pressing Engagement | 1993-09-09 | 25 | |
| 6 | 6 | Different Drum | 1993-09-10 | 25 | |
| 7 | 7 | Big Sisters | 1993-09-13 | 25 | |
| 8 | 8 | I, Eye Guy | 1993-09-14 | 25 | |
| 9 | 9 | For Whom the Bell Trolls | 1993-09-15 | 25 | |
| 10 | 10 | Happy Birthday, Zack | 1993-09-16 | 25 | |
| 11 | 11 | No Clowning Around | 1993-09-17 | 25 | |
| 12 | 12 | Power Ranger Punks | 1993-09-20 | 25 | |
| 13 | 13 | Peace, Love, and Woe | 1993-09-21 | 25 | |
| 14 | 14 | Foul Play in the Sky | 1993-09-22 | 25 | |
| 15 | 15 | Dark Warrior | 1993-09-28 | 25 | Billy is inspired by Trini's Uncle Howard - a brilliant scientist and expert in martial arts. |
| 16 | 16 | Switching Places | 1993-10-04 | 25 | Billy shows Kimberly a new machine he made that is supposed to transport people from one spot to another. Curious to see how well it works, they both get inside and end up switching bodies instead! Bulk and Skull show up and get inside later that day, unbeknown st to Billy or Kimberly and they switch bodies too and accidentally break the machine! Now Billy(in Kimberly's body) must fix the machine so that they can be restored. |
| 17 | 17 | Green with Evil (1): Out of Control | 1993-10-05 | 25 | |
| 18 | 18 | Green with Evil (2): Jason's Battle | 1993-10-06 | 25 | |
| 19 | 19 | Green with Evil (3): The Rescue | 1993-10-07 | 25 | |
| 20 | 20 | Green with Evil (4): Eclipsing Megazord | 1993-10-08 | 25 | |
| 21 | 21 | Green with Evil (5): Breaking the Spell | 1993-10-09 | 25 | |
| 22 | 22 | The Trouble with Shellshock | 1993-10-11 | 25 | |
| 23 | 23 | Itsy Bitsy Spider | 1993-10-12 | 25 | |
| 24 | 24 | The Spit Flower | 1993-10-19 | 25 | |
| 25 | 25 | Gung Ho! (2) | 1993-10-25 | 25 | |
| 26 | 26 | Life's a Masquerade (1) | 1993-10-30 | 25 | |
| 27 | 27 | Wheel of Misfortune | 1993-11-01 | 25 | |
| 28 | 28 | Island of Illusion (1) | 1993-11-02 | 25 | |
| 29 | 29 | Island of Illusion (2) | 1993-11-03 | 25 | |
| 30 | 30 | The Rockstar | 1993-11-04 | 25 | |
| 31 | 31 | Calamity Kimberly | 1993-11-05 | 25 | |
| 32 | 32 | A Star Is Born | 1993-11-15 | 25 | |
| 33 | 33 | The Yolk's on You! | 1993-11-16 | 25 | |
| 34 | 34 | The Green Candle (1) | 1993-11-17 | 25 | |
| 35 | 35 | The Green Candle (2) | 1993-11-18 | 25 | |
| 36 | 36 | Birds of a Feather | 1993-11-22 | 25 | |
| 37 | 37 | Clean-Up Club | 1993-11-23 | 25 | |
| 38 | 38 | A Bad Reflection on You | 1993-11-27 | 25 | |
| 39 | 39 | Doomsday (1) | 1993-11-29 | 25 | |
| 40 | 40 | Doomsday (2) | 1993-11-30 | 25 | |
| 41 | 41 | Rita's Seed of Evil | 1994-02-07 | 25 | |
| 42 | 42 | A Pig Surprise | 1994-02-08 | 25 | |
| 43 | 43 | Something Fishy | 1994-02-09 | 25 | |
| 44 | 44 | Lions and Blizzards | 1994-02-10 | 25 | |
| 45 | 45 | To Flea or Not to Flee | 1994-02-15 | 25 | |
| 46 | 46 | Reign of the Jellyfish | 1994-02-16 | 25 | |
| 47 | 47 | Crystal of Nightmares | 1994-02-14 | 25 | |
| 48 | 48 | Plague of the Mantis | 1994-02-17 | 25 | |
| 49 | 49 | Return of an Old Friend (1) | 1994-02-28 | 25 | |
| 50 | 50 | Return of an Old Friend (2) | 1994-03-01 | 25 | |
| 51 | 51 | Grumble Bee | 1994-04-28 | 25 | |
| 52 | 52 | Two Heads Are Better Than One | 1994-04-29 | 25 | |
| 53 | 53 | Fowl Play | 1994-05-02 | 25 | |
| 54 | 54 | Trick or Treat | 1994-05-03 | 25 | |
| 55 | 55 | Second Chance | 1994-05-04 | 25 | |
| 56 | 56 | On Fins and Needles | 1994-05-05 | 25 | |
| 57 | 57 | Enter... The Lizzinator | 1994-05-06 | 25 | |
| 58 | 58 | Football Season | 1994-05-09 | 25 | |
| 59 | 59 | Mighty Morphin' Mutants | 1994-05-16 | 25 | |
| 60 | 60 | An Oyster Stew | 1994-05-23 | 25 | |
Season 2
| Episode No. | No. Overall | Title | Airdate | Runtime | Summary |
| --- | --- | --- | --- | --- | --- |
| 1 | 61 | The Mutiny (1) | 1994-07-21 | 25 | |
| 2 | 62 | The Mutiny (2) | 1994-07-29 | 25 | |
| 3 | 63 | The Mutiny (3) | 1994-08-05 | 25 | |
| 4 | 64 | The Wanna-Be Ranger | 1994-09-13 | 25 | |
| 5 | 65 | Putty on the Brain | 1994-09-14 | 25 | |
| 6 | 66 | Bloom of Doom | 1994-09-17 | 25 | |
| 7 | 67 | The Green Dream | 1994-09-19 | 25 | |
| 8 | 68 | The Power Stealer | 1994-09-20 | 25 | |
| 9 | 69 | The Beetle Invasion | 1994-09-21 | 25 | |
| 10 | 70 | Welcome to Venus Island | 1994-09-24 | 25 | |
| 11 | 71 | The Song of Guitardo | 1994-09-26 | 25 | |
| 12 | 72 | Green No More (1) | 1994-09-27 | 25 | |
| 13 | 73 | Green No More (2) | 1994-09-28 | 25 | |
| 14 | 74 | Missing Green | 1994-10-03 | 25 | |
| 15 | 75 | Orchestral Maneuvers in the Park | 1994-10-04 | 25 | |
| 16 | 76 | Beauty and the Beast | 1994-10-10 | 25 | |
| 17 | 77 | White Light (1) | 1994-10-17 | 25 | |
| 18 | 78 | White Light (2) | 1994-10-18 | 25 | |
| 19 | 79 | Two for One | 1994-10-24 | 25 | |
| 20 | 80 | Opposites Attract | 1994-10-25 | 25 | |
| 21 | 81 | Zedd's Monster Mash | 1994-10-28 | 25 | |
| 22 | 82 | The Ninja Encounter (1) | 1994-11-02 | 25 | |
| 23 | 83 | The Ninja Encounter (2) | 1994-11-03 | 25 | |
| 24 | 84 | The Ninja Encounter (3) | 1994-11-04 | 25 | |
| 25 | 85 | A Monster of Global Proportions | 1994-11-05 | 25 | |
| 26 | 86 | Zedd Waves | 1994-11-07 | 25 | |
| 27 | 87 | The Power Transfer (1) | 1994-11-08 | 25 | |
| 28 | 88 | The Power Transfer (2) | 1994-11-09 | 25 | |
| 29 | 89 | Goldar's Vice-Versa | 1994-11-12 | 25 | |
| 30 | 90 | Mirror of Regret | 1994-11-14 | 25 | |
| 31 | 91 | When Is a Ranger Not a Ranger? | 1994-11-15 | 25 | |
| 32 | 92 | Rocky Just Wants to Have Fun | 1994-11-16 | 25 | |
| 33 | 93 | Lights, Camera, Action | 1994-11-17 | 25 | |
| 34 | 94 | Where There's Smoke, There's Fire | 1994-11-21 | 25 | |
| 35 | 95 | Scavenger Hunt | 1994-11-22 | 25 | |
| 36 | 96 | The Great Bookala Escape | 1994-11-23 | 25 | |
| 37 | 97 | Forever Friends | 1994-11-28 | 25 | |
| 38 | 98 | A Reel Fish Story | 1994-11-29 | 25 | |
| 39 | 99 | Rangers Back in Time (1) | 1995-02-04 | 25 | |
| 40 | 100 | Rangers Back in Time (2) | 1995-02-11 | 25 | |
| 41 | 101 | The Wedding (1) | 1995-02-13 | 25 | |
| 42 | 102 | The Wedding (2) | 1995-02-14 | 25 | |
| 43 | 103 | The Wedding (3) | 1995-02-15 | 25 | |
| 44 | 104 | Return of the Green Ranger (1) | 1995-02-20 | 25 | |
| 45 | 105 | Return of the Green Ranger (2) | 1995-02-21 | 25 | |
| 46 | 106 | Return of the Green Ranger (3) | 1995-02-22 | 25 | |
| 47 | 107 | Best Man for the Job | 1995-04-29 | 25 | |
| 48 | 108 | Storybook Rangers (1) | 1995-05-01 | 25 | |
| 49 | 109 | Storybook Rangers (2) | 1995-05-02 | 25 | |
| 50 | 110 | Wild West Rangers (1) | 1995-05-08 | 25 | |
| 51 | 111 | Wild West Rangers (2) | 1995-05-09 | 25 | |
| 52 | 112 | Blue Ranger Gone Bad | 1995-05-20 | 25 | |
Season 3
| Episode No. | No. Overall | Title | Airdate | Runtime | Summary |
| --- | --- | --- | --- | --- | --- |
| 1 | 113 | A Friend in Need (1) | 1995-09-02 | 25 | The Rangers travel to Edenoi to check on Alpha's creator, when they encounter the Masked Rider, who believes they have come to harm him. |
| 2 | 114 | A Friend in Need (2) | 1995-09-09 | 25 | |
| 3 | 115 | A Friend in Need (3) | 1995-09-09 | 25 | |
| 4 | 116 | Ninja Quest (1) | 1995-09-11 | 25 | |
| 5 | 117 | Ninja Quest (2) | 1995-09-12 | 25 | |
| 6 | 118 | Ninja Quest (3) | 1995-09-13 | 25 | |
| 7 | 119 | Ninja Quest (4) | 1995-09-14 | 25 | |
| 8 | 120 | A Brush with Destiny | 1995-09-18 | 25 | |
| 9 | 121 | Passing the Lantern | 1995-09-19 | 25 | |
| 10 | 122 | Wizard for a Day | 1995-09-20 | 25 | |
| 11 | 123 | Fourth Down and Long | 1995-09-23 | 25 | |
| 12 | 124 | Stop the Hate Master (1) | 1995-09-25 | 25 | |
| 13 | 125 | Stop the Hate Master (2) | 1995-09-26 | 25 | |
| 14 | 126 | Final Face-Off | 1995-10-02 | 25 | |
| 15 | 127 | The Potion Notion | 1995-10-09 | 25 | |
| 16 | 128 | A Ranger Catastrophe (1) | 1995-10-16 | 25 | |
| 17 | 129 | A Ranger Catastrophe (2) | 1995-10-17 | 25 | |
| 18 | 130 | Changing of the Zords (1) | 1995-10-31 | 25 | |
| 19 | 131 | Changing of the Zords (2) | 1995-11-01 | 25 | |
| 20 | 132 | Changing of the Zords (3) | 1995-11-02 | 25 | |
| 21 | 133 | Follow That Cab! | 1995-11-04 | 25 | |
| 22 | 134 | A Different Shade of Pink (1) | 1995-11-06 | 25 | |
| 23 | 135 | A Different Shade of Pink (2) | 1995-11-07 | 25 | |
| 24 | 136 | A Different Shade of Pink (3) | 1995-11-08 | 25 | |
| 25 | 137 | Rita's Pita | 1995-11-11 | 25 | |
| 26 | 138 | Another Brick in the Wall | 1995-11-13 | 25 | |
| 27 | 139 | A Chimp in Charge | 1995-11-18 | 25 | |
| 28 | 140 | Master Vile and the Metallic Armor (1) | 1995-11-20 | 25 | |
| 29 | 141 | Master Vile and the Metallic Armor (2) | 1995-11-21 | 25 | |
| 30 | 142 | Master Vile and the Metallic Armor (3) | 1995-11-22 | 25 | |
| 31 | 143 | I'm Dreaming of a White Ranger | 1995-11-23 | 25 | |
| 32 | 144 | The Sound of Dischordia | 1995-11-25 | 25 | Master Vile uses Dischordia to try to control the Pink and Yellow Rangers with her voice. |
| 33 | 145 | Rangers in Reverse | 1995-11-27 | 25 | Master Vile turns back time in an attempt to gain control of Earth and turn the Rangers into children. |
| 34 | 146 | Alien Rangers of Aquitar (1) | 1996-02-05 | 25 | |
| 35 | 147 | Alien Rangers of Aquitar (2) | 1996-02-06 | 25 | |
| 36 | 148 | Climb Every Fountain | 1996-02-07 | 25 | |
| 37 | 149 | The Alien Trap | 1996-02-08 | 25 | |
| 38 | 150 | Attack of the 60' Bulk | 1996-02-10 | 25 | |
| 39 | 151 | Water You Thinking? | 1996-02-12 | 25 | |
| 40 | 152 | Along Came a Spider | 1996-02-13 | 25 | |
| 41 | 153 | Sowing the Seas of Evil | 1996-02-14 | 25 | |
| 42 | 154 | Hogday Afternoon (1) | 1996-02-15 | 25 | |
| 43 | 155 | Hogday Afternoon (2) | 1996-02-17 | 25 | |
Series Cast
| | | | |
| --- | --- | --- | --- |
| | Jason David Frank | as Tommy Oliver | |
| | David Yost | as Billy Cranston | |
| | Amy Jo Johnson | as Kimberly Hart | |
| | Paul Schrier | as Farkas 'Bulk' Bulkmeier | |
| | Jason Narvy | as Eugene 'Skull' Skullovitch | |
| | Austin St. John | as Jason Scott | |
| | Walter Jones | as Zack Taylor | |
| | Thuy Trang | as Trini Kwan | |
| | Gregg Bullock | as Lt. Jerome B. Stone | |
| | Selwyn Ward | as T.J. Johnson | |
| | Patricia Ja Lee | as Cassie Chan | |
| | Roger Velasco | as Carlos Valerte | |
| | Tracy Lynn Cruz | as Ashley Hammond | |
| | Johnny Yong Bosch | as Adam Park | |
| | Catherine Sutherland | as Katherine 'Kat' Hillard | |
| | Nakia Burrise | as Tanya Sloan | |
| | David Fielding | as Zordon | |
| | Danny Slavin | as Leo Corbett | |
| | Steve Cardenas | as Rocky DeSantos | |
| | Jason Faunt | as Wes Collins | |
| | Yoshi Sudarso | as Koda | |
| | Christopher Khayman Lee | as Andros | |
| | Archie Kao | as Kai Chen | |
| | Cerina Vincent | as Maya | |
| | Carol Hoyt | as Divatox | |
| | Hilary Shepard | as Divatox | |
| | Blake Foster | as Justin Stewart | |
| | Reggie Rolle | as Damon Henderson | |
| | Sean C.W. Johnson | as Carter Grayson | |
| | Brittany Anne Pirtle | as Emily | |
| | Camille Hyde | as Shelby Watkins | |
| | William Shewfelt | as Brody Romero | |
| | Brennan Mejia | as Tyler Navarro | |
| | Michael Taber | as Riley Griffin | |
| | James Davies | as Chase Randall | |
| | Nico Greetham | as Calvin Maxwell | |
| | Zoë Robins | as Hayley Roster | |
| | Peter Adrian Sudarso | as Preston Tien | |
| | Chrysti Ane | as Sarah Thompson | |
| | Caleb Bendit | as Monty | |
| | Claire Blackwelder | as Kendall Morgan | |
| | Alison MacInnis | as Dana Mitchell | |
| | Alex Heartman | as Jayden Shiba | |
| | Hector David, Jr | as Mike | |
| | Chris Sean Reid | as Victor Vincent | |
| | Erin Cahill | as Jennifer Scotts | |
| | Kevin Kleinberg | as Trip Regis | |
| | Deborah Estelle Philips | as Katie Walker | |
| | Michael Copon | as Lucas Kendall | |
| | Ciara Hanna | as Gia Moran | |
| | Melody Perkins | as Astronema | |
| | Erika Fong | as Mia | |
| | Najee De-Tiege | as Kevin | |
| | Michael Chaturantabut | as Chad Lee | |
| | Sasha Williams | as Kelsey Winslow | |
| | Keith Robinson | as Joel Rawlings | |
| | Emma Lahana | as Kira Ford | |
| | Andrew Gray | as Troy Burrows | |
| | Azim Rizk | as Jake Holling | |
| | Christina Masterson | as Emma Goodall | |
| | John M. Loudermilk | as Noah Carver | |
| | Rene Naufahu | as Mentor Ji | |
| | Richard Genelle | as Ernie | |
| | Matt Austin | as Bridge Carson | |
| | Kelson Henderson | as Mick Kanic | |
| | Sally Martin | as Tori Hanson | |
| | James Napier | as Connor McKnight | |
| | Kevin Duhaney | as Ethan James | |
| | John Tui | as Anubis "Doggie" Cruger | |
| | Ricardo Medina, Jr. | as Cole Evans | |
| | Alyson Kiperman | as Lt. Taylor Earhardt | |
| | Phillip Jeanmarie | as Max Cooper | |
| | Jessica Rey | as Alyssa Enrile | |
| | Jack Guzman | as Danny Delgado | |
| | Brandon Jay McLaren | as Jack Landors | |
| | Monica May | as Elizabeth 'Z' Delgado | |
| | Chris Violette | as Schuyler 'Sky' Tate | |
| | Alycia Purrott | as Sydney Drew | |
| | Michelle Langstone | as Katherine "Kat" Manx | |
| | Pua Magasiva | as Shane Clarke | |
| | Jason Chan | as Cameron Watanabe | |
| | Ann Marie Crouch | as Princess Shayla | |
| | Katrina Devine | as Marah | |
| | Jordi Webber | as Levi Weston | |
| | Katrina Browne | as Kapri | |
| | Grant McFarland | as Lothor | |
| | Glenn McMillan | as Dustin Brooks | |
| | Ron Roggé | as Captain William Mitchell | |
| | Latham Gaines | as Mesogog | |
| | Davi Santos | as Ivan | |
| | Jennifer L. Yen | as Vypra | |
| | Amy Miller | as Trakeena | |
| | Rene Naufahu | as Emperor Grumm | |
| | Miriama Smith | as Elsa | |
| | Kate Sheldon | as Nadira | |
| | Katrina Devine | as Cassidy Cornell | |
| | Tom Hern | as Devin Del Valle | |
| | Sin Wong | as Toxica | |
| | Adam Tuominen | as Hunter Bradley | |
| | Jorge Vargas | as Blake Bradley | |
| | Jeffrey Parazzo | as Trent Fernandez | |
| | Richard Brancatisano | as Xander Bly | |
| | Ari Boyland | as Flynn McAllistair | |
| | Daniel Ewing | as Dillon | |
| | James Gaylyn | as Col. Mason Truman | |
| | Milo Cawthorne | as Ziggy Grover | |
| | Vernon G. Wells | as Ransik | |
| | Eka Darville | as Scott Truman | |
| | Rose McIver | as Summer Landsdown | |
| | Angie Diaz | as Vida Rocca | |
| | Nic Sampson | as Charlie "Chip" Thorn | |
| | Peta Rutter | as Udonna | |
| | Adelaide Kane | as Tenaya 7 | |
| | Olivia Tennet | as Dr. K | |
| | Rorrie D. Travis | as Devon Daniels | |
| | Jasmeet Baduwalia | as Ravi Shaw | |
| | Jacqueline Scislowski | as Zoey Reeves | |
| | Abraham Rodriguez | as Nate Silva | |
| | Firass Dirani | as Nick Russell | |
| | Valerie Vernon | as Kendrix Morgan | |
| | Melanie Vallejo | as Madison Rocca | |
| | Felix Ryan | as Spike Skullovitch | |
| | Colby Strong | as Blaze | |
| | Monica Louwerens | as Angela Fairweather | |
| | Cosme Flores | as Ben Burke | |
| | Antonia Prebble | as Clare | |
| | Steven Skyler | as Antonio Garcia | |
| | Liana Ramirez | as Roxy | |
| | Kristina Ho | as Betty Burke | |
| | Dan Southworth | as Eric Myers | |
| | Andrew Laing | as Venjix | |
| | Russell Lawrence | as Mike Corbett | |
| | Ilia Volok | as Master Org | |
| | Philip Andrew | as Merrick Baliton | |
| | Barnie Duncan | as Toby Slambrook | |
| | Ricardo Medina, Jr. | as Deker | |
| | Kelson Henderson | as Phineas | |
| | Li Ming Hu | as Gemma | |
| | Shailesh Prajapati | as Ernie (PRMF) | |
| | Mike Ginn | as Gem | |
| | Latham Gaines | as Dr. Anton Mercer | |
| | John Tui | as Daggeron | |
| | Jason Smith | as Casey Rhodes | |
| | Edward Albert | as Mr. Collins | |
| | Kelson Henderson | as Boom | |
| | Jack Banning | as Prof. Phenomenous Ingenious | |
| | Anna Hutchison | as Lily Chilman | |
| | Aljin Abella | as Theo Martin | |
| | David de Lautour | as Robert 'RJ' James | |
| | Holly Shanahan | as Camille | |
| | Bede Skinner | as Jarrod / Dai Shi | |
| | Barnie Duncan | as Piggy | |
| | Cameron Jebo | as Orion | |
| | Melody Perkins | as Karone | |
| | Ian Harcourt | as Mr. Burley | |
| | Justin Nimmo | as Zhane | |
| | Sarah Thomson | as Fran | |
| | Josephine Davison | as Morgana | |
| | Rhett Fisher | as Ryan Mitchell | |
| | Olivia James-Baird | as Mora | |
| | Caitlin Murphy | as Ronny Robinson | |
| | James Maclurcan | as Mack Hartford | |
| | Samuell Benta | as Will Aston | |
| | Rhoda Mae Montemayor | as Rose Ortiz | |
| | Gareth Yuen | as Dax Lo | |
| | Miriama Smith | as Principal Randall | |
| | David Weatherley | as Spencer | |
| | Rod Lousich | as Andrew Hartford | |
| | Gerald Urquhart | as Flurious | |
| | Kelson Henderson | as Norg | |
| | Dwayne Cameron | as Tyzonn | |
| | Nikolai Nikolaeff | as Dominic Hargan | |
| | Kimberley Crossman | as Lauren Shiba | |
| | Ria Vandervis | as Miratrix | |
| | Karan Ashley | as Aisha Campbell | |
Series Crew
| | Position | Name |
| --- | --- | --- |
| | Creator | Haim Saban |
| | Creator | Shuki Levy |
| | Executive Producer | Koichi Sakamoto |
| | Executive Producer | Jonathan Tzachor |
| | Executive Producer | Douglas Sloan |
| | Executive Producer | Sally Campbell |
| | Executive Producer | Bruce Kalish |
| | Executive Producer | Eddie Guzelian |
| | Co-Executive Producer | Greg Aronowitz |
| | Supervising Producer | Scott Page-Pagter |
| | Co-Producer | Brian Casentini |
| | Co-Producer | Elie Dekel |
| | Co-Producer | Jackie Marchand |
| | Co-Producer | Ann Austen |
Related News
TVMaze