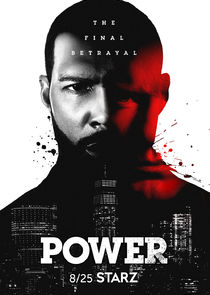 Power tells the story of James "Ghost" St. Patrick, a wealthy New York City nightclub owner who caters to the city's elite. He wants to build an empire, turn the club into a Fortune 500 business, but there's just one problem: Ghost is living a double life. When he is not in the club, he is the kingpin of the most lucrative drug network in New York for a very high-level clientele. His marriage, family and business all become unknowingly threatened as he is tempted to leave his criminal life behind and become the rags-to-riches businessman he wants to be most of all.
Series Overview
Rating
imDb Rating: 8.2 (34,255 Votes)
Metascore: N/A
Plot
James "Ghost" St. Patrick, a wealthy New York night club owner who has it all, catering to the city's elite and dreaming big, lives a double life as a drug kingpin.
Details
Rated: TV-MA
Released: N/A
Runtime: 50 min
Genre: Crime, Drama
Director: N/A
Writer: Courtney A. Kemp
Actors: Omari Hardwick, Lela Loren, Naturi Naughton, Joseph Sikora
Language: English
Country: USA
Awards: 2 wins & 16 nominations.
Total Seasons: 6
Next Episode
Still DRE
Episode 6x11; Jan 05, 2020
Previous Episode
No One Can Stop Me
Episode 6x10; Nov 03, 2019
Ghost is on top of the world. Meanwhile the Feds work to prove St. Patrick is guilty for the murder of Terry Silver. But when Ghost makes a political move, it triggers resentment from his many enemies.
Episodes 6x14: Reversal of Fortune 6x13: It's All Your Fault 6x12: He Always Wins 6x11: Still DRE


6x10: No One Can Stop Me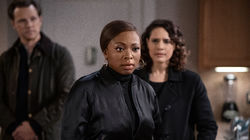 6x9: Scorched Earth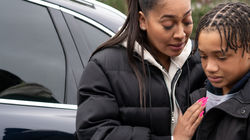 6x8: Deal with the Devil


6x7: Like Father, Like Son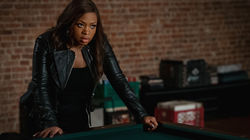 6x6: Inside Man

View All Episodes
Cast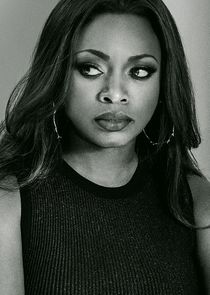 Naturi Naughton as Tasha St. Patrick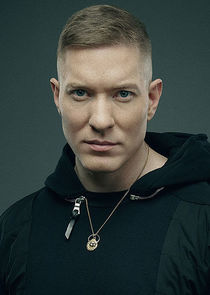 Joseph Sikora as Tommy Egan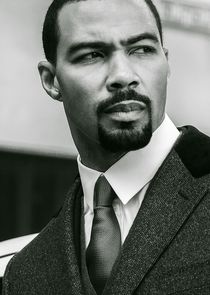 Omari Hardwick as James "Ghost" St. Patrick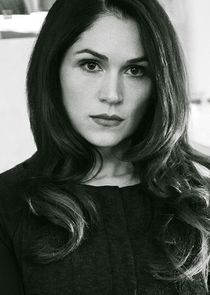 Lela Loren as Angela Valdes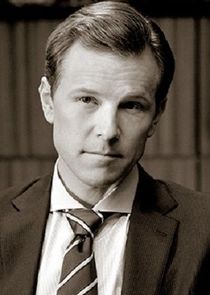 Shane Johnson as Cooper Saxe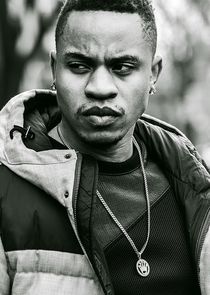 Rotimi Akinosho as Dre
View Full Cast
Skip to:
Season 1
| Episode No. | No. Overall | Title | Airdate | Runtime | Summary |
| --- | --- | --- | --- | --- | --- |
| 1 | 1 | Not Exactly How We Planned | 2014-06-07 | 60 | James "Ghost" St. Patrick opens Truth nightclub, hoping its success will let him leave his life as a NYC drug kingpin. But a run-in with a past love and a drug-related attack threaten him. |
| 2 | 2 | Whoever He Is | 2014-06-14 | 60 | Ghost and Tommy respond to the attacks on the drug business, Ghost's wife Tasha laments his new club career, and Ghost rekindles his relationship with Angela - a US Attorney chasing Ghost's distributor. |
| 3 | 3 | This Is Real | 2014-06-21 | 60 | A model's near-death in Truth jeopardizes the club's future. The rift between Ghost and Tasha over the nightclub widens. Ghost is reminded that pursuing Angela - and a legit life - could endanger his family. |
| 4 | 4 | Who Are You? | 2014-06-28 | 60 | Ghost and Tommy plan to gather their network of gang leaders while Angela plans surveillance for the same meeting. The mystery assailant strikes again. Ghost admits to Angela that he's married with children. |
| 5 | 5 | I Gotta Go | 2014-07-12 | 60 | Concerned over Ghost's attitude, Tasha interferes with club business. Ghost and Angela pursue their affair. Tommy dates a club employee. Ghost and Tommy agree that gang leader Ruiz is behind the attacks. |
| 6 | 6 | Who You With? | 2014-07-19 | 60 | Tommy makes peace with Ruiz while Angela has one of Ruiz's gang wired. Ghost forgets Tasha's birthday. Ghost and Angela confront the reality of their affair. Ghost's driver speaks too candidly to Tasha. |
| 7 | 7 | Loyalty | 2014-07-26 | 60 | Tasha sees Angela for the first time. Ghost learns a friend may be behind the hits while Angela races to stop the next attack. Ghost makes a commitment to Angela. The mastermind behind the attacks is revealed. |
| 8 | 8 | Best Laid Plans | 2014-08-02 | 60 | Ghost plans a huge party at Think, hoping to expand out of NYC and the drug world. Pink Sneakers attempts to murder Ghost. Ghost makes a big decision in an attempt to achieve his dream of going legit. |
Season 2
| Episode No. | No. Overall | Title | Airdate | Runtime | Summary |
| --- | --- | --- | --- | --- | --- |
| 1 | 9 | Consequences | 2015-06-06 | 60 | In the Season 2 premiere, Ghost gathers himself after the botched attempt on his life, and gears up to increase his participation in the drug business. Meanwhile, Tommy takes a powder upon hearing that Angela is with the feds. |
| 2 | 10 | No Friends on the Street | 2015-06-13 | 60 | Tommy signs on to assist Ghost in expanding the drug trade, but has a serious condition that must first be met, while Ghost is surprised to learn about Kanan getting out of jail. |
| 3 | 11 | Like We're Any Other Couple | 2015-06-20 | 60 | Ghost brings Angela to Miami, where they indulge in the fantasy of being a couple, but reality brings them back to earth. Back in New York, Tommy and Kanan bond. |
| 4 | 12 | You're the Only Person I Can Trust | 2015-06-27 | 60 | Ghost battles to win back his club and must deal with those standing in the way. |
| 5 | 13 | Who You Are and Who You Want to Be | 2015-07-11 | 60 | Ghost and Tommy are under the gun in trying to deal all the product in order to pay Lobos, unaware that Holly is being grilled by the FBI. |
| 6 | 14 | Why Her? | 2015-07-18 | 60 | After the revelation that Ghost and Jamie are the same man, Angela seeks proof; the drug syndicate picks up a new member; and Tasha protects her future by making the ultimate sacrifice. |
| 7 | 15 | You're Not the Man | 2015-07-25 | 60 | A talk with the feds puts Tommy on edge about Holly's disappearance, while Ghost and Tasha try to rein him in. Meanwhile, Angela appears to have bought Ghost's explanation. |
| 8 | 16 | Three Moves Ahead | 2015-08-01 | 60 | Lobos' fending off a rival drug cartel and federal authorities impacts Ghost and Tommy; and Ghost hustles to get out from under Lobos' thumb before Angela strikes. |
| 9 | 17 | Time's Up | 2015-08-08 | 60 | Angela and the feds push Tommy to flip on Lobos or spend his life in prison, while Ghost considers doing the honorable thing, but the consequences could prove steep. |
| 10 | 18 | Ghost Is Dead | 2015-08-15 | 60 | Members of Ghost's organization are turning up dead, and each body hits closer to home for him and Tommy as the threat of Kanan and Angela's investigation becomes more imminent. |
Season 3
| Episode No. | No. Overall | Title | Airdate | Runtime | Summary |
| --- | --- | --- | --- | --- | --- |
| 1 | 19 | Call Me James | 2016-07-17 | 60 | Out of the drug game, James is ready to leave "Ghost" behind. Angela must decide between love and honor. Tasha reels from the death of Shawn. Tommy is forced to make some bold moves. |
| 2 | 20 | It's Never Over | 2016-07-24 | 60 | Ghost scrambles to tie up loose ends while he deals with new nightlife competition. Tommy confronts Tasha, as she and Angela must learn to coexist. Tommy gains an advisor in his returned love, Holly. |
| 3 | 21 | I Got This on Lock | 2016-07-31 | 60 | Ghost is offered an opportunity to take the clubs to the next level; Tommy reunites with Tasha in a scheme, while he also attempts to keep a contact under control. |
| 4 | 22 | Don't Worry, Baby | 2016-08-07 | 60 | As the opportunity to expand the clubs evolves, Ghost is spread even thinner between Angela, the kids, business, and Tommy. Tommy struggles with a decision, Kanan gets back into the life, and Angela faces doubts. |
| 5 | 23 | Help Me | 2016-08-14 | 60 | Tommy goes gunning for the culprit who tried to kill him; Greg pressures Ruiz to give up the 'Ghost,' as Angela tries to keep them at bay. Meanwhile, Proctor brings a new problem to the fore for Ghost to deal with. |
| 6 | 24 | The Right Decision | 2016-08-21 | 60 | Tommy and Ghost get back together to take on a ruthless foe and enlist Tasha in hopes of evading detection by Angela and her team. Later, Tommy soldiers on, but Ghost comes undone at a vital juncture. |
| 7 | 25 | Don't Go | 2016-08-28 | 60 | Angela is left staggered after the breakup, but must rally to take on a difficult situation at work; Ghost scrambles to hold onto the club deal, while he and Tommy get reacclimated to the game. Also, Dre learns just what the La Arana card means. |
| 8 | 26 | Trust Me | 2016-09-04 | 60 | Mike and Angela hunt for the mole. Angela gets a lead, while she must solidify Tommy's alibi. Tasha receives a warning as Tariq makes a dangerous new friend. Milan issues an edict to push a new product. |
| 9 | 27 | I Call the Shots | 2016-09-18 | 60 | Angela searches for the mole; Ghost works to regain the club deal; Kanan exerts a dark influence upon Tariq; Milan warns Tommy about the price of betrayal. |
| 10 | 28 | In My Best Interest | 2016-09-25 | 60 | While in the middle of throwing the party of a lifetime, Ghost must slip away to retrieve evidence; Tasha's attempt to save her family requires she enter an unlikely alliance, while Tommy contemplates a move that will impact everyone's present and future. |
Season 4
| Episode No. | No. Overall | Title | Airdate | Runtime | Summary |
| --- | --- | --- | --- | --- | --- |
| 1 | 29 | When I Get Out | 2017-06-25 | 60 | In the Season 4 premiere, Ghost's arrest for the murder of Agent Knox leaves him facing threats from a number of sources, while Tasha scrambles to raise bail as the Feds build a case. Meanwhile, Tommy tries to get comfortable in his new role and seeks help recovering Tariq. |
| 2 | 30 | Things Are Going to Get Worse | 2017-07-02 | 60 | Ghost faces harassment; Proctor works to protect his client; the team discusses strategy for taking down St. Patrick; Tommy struggles to let go of his old duties; and Tasha tells the kids what's going on. |
| 3 | 31 | The Kind of Man You Are | 2017-07-09 | 60 | The prosecutors turn up the heat, forcing Tommy to execute a plan that diverts their attention. Teresi learns information about Ghost and begins a blackmail scheme. And in his father's absence, Tariq seeks out Kanan. |
| 4 | 32 | We're in This Together | 2017-07-16 | 60 | Mak brings Angela back onto the prosecution team and gives her a task that brings her face-to-face with Tasha. Julio struggles to manage the primeras below him and Tommy's behavior. Tariq continues running with Kanan. |
| 5 | 33 | Don't Thank Me | 2017-07-23 | 60 | With tensions high, Silver warns Ghost that Tasha may have to testify. Meanwhile, now aware of Ghost's innocence, Angela struggles to find a way to stop the prosecution. And Teresi sets a plan in motion to eliminate Ghost. |
| 6 | 34 | New Man | 2017-07-30 | 60 | Returning to Truth - Ghost finds himself trapped in a new business venture. Tommy escapes to Chicago for a meeting that takes a turn. And with Ghost released, Jukebox and Kanan revisit their plan to kidnap Tariq. |
| 7 | 35 | You Lied to My Face | 2017-08-06 | 60 | As Ghost moves forward with his new business, the St. Patrick family is thrust into the public eye. Tasha seeks out Silver and their relationship deepens. When Tommy returns, Dre talks himself into a promotion. |
| 8 | 36 | It's Done | 2017-08-13 | 60 | When Ghost sees the location for the business is in a gang-infested, he re-teams with Tommy to clean it up. As Tommy threatens war, his organization starts to destabilize. And, unhappy, Tariq looks to some old friends. |
| 9 | 37 | That Ain't Me | 2017-08-20 | 60 | When Ghost realises he's getting screwed in his new business deal, he starts playing dirty in the clean world. After meeting her new boss, Angela explores her other options. Dre makes big moves against Tommy's organisation. Tommy gets proof about his family that paints Kate in a whole new light. And with people after him and his life spinning out of control, Tariq hatches a plan to escape. |
| 10 | 38 | You Can't Fix This | 2017-09-03 | 60 | When tragedy befalls the St. Patrick family, Ghost and Tommy seek retribution. Tasha tries to keep things together at home. Meanwhile, Angela uses her own skills resources to figure out what Ghost is hiding. |
Season 5
| Episode No. | No. Overall | Title | Airdate | Runtime | Summary |
| --- | --- | --- | --- | --- | --- |
| 1 | 39 | Everyone Is Implicated | 2018-07-01 | 60 | James "Ghost" St. Patrick forms a dangerous alliance with his brother-in-arms, Tommy, and mortal enemy Kanan. Angela is implicated in murder and turns to an unlikely ally. Tasha enlists LaKeisha to protect Tariq. |
| 2 | 40 | Damage Control | 2018-07-08 | 60 | The St. Patrick family grieves Raina while the AUSA's office discusses taking down "Ghost" and ending Angela's career. Councilman Tate exploits Raina's death. Dre maintains order within his organization. |
| 3 | 41 | Are We on the Same Team? | 2018-07-15 | 60 | Ghost and Tasha butt heads on how to grieve; Angela pursues the Jimenez Cartel while Kanan goes after Dre's organization; Tommy confides in LaKeisha about his relationship with Teresi, complicating everyone's lives. |
| 4 | 42 | Second Chances | 2018-07-22 | 60 | Tensions run high when Jason returns. Ghost warns Tommy about Teresi while he hatches a plan with Kanan to rid Tommy of his new family. Angela gets closer to arresting the Jimenez Cartel. Kanan forms an unlikely alliance. |
| 5 | 43 | Happy Birthday | 2018-07-29 | 60 | The St. Patricks celebrate Tariq's birthday without Raina. Ghost is on the outs with Tate and learns Dre is ready to replace him in the legitimate world. Kanan drops Tariq at school, bonding over their mistrust of Ghost. |
| 6 | 44 | A Changed Man? | 2018-08-05 | 60 | After his spiritual awakening with Rev. Macedon, Ghost confesses his sins to Angela; Angela preps Tasha for federal questioning; Ghost must break his business deal with Tommy when Truth is audited by the IRS. |
| 7 | 45 | The Devil Inside | 2018-08-12 | 60 | Ghost, Tommy and Kanan move forward with their task to kill the heads of the Jimenez Cartel. Donovan warns Angela that her own office is after her. LaKeisha lets slip that Teresi is Tommy's father. |
| 8 | 46 | A Friend of the Family | 2018-08-26 | 60 | The AUSA turns up the heat on Ghost and implicates his inner circle in on a RICO. Ghost and Tommy plan to frame Dre for the murder of Raymond Jones, Raina's killer, while Angela and Tasha enact a plan of their own. |
| 9 | 47 | There's a Snitch Among Us | 2018-09-02 | 60 | Angela's arrest of Alicia Jimenez gives her a solid win as Head of Criminal, but she soon discovers plans that would undercut her career. Ghost tasks Tommy in killing a snitch, which hits a little too close to home, changing all of their lives forever. |
| 10 | 48 | When This Is Over | 2018-09-09 | 60 | When the RICO case comes crashing down, Angela breaks ranks to form her own A-team with surprising allies. LaKeisha takes a stand of her own while Ghost, Tommy, Tasha, and Angela race against the clock to prove their innocence. |
Season 6
| Episode No. | No. Overall | Title | Airdate | Runtime | Summary |
| --- | --- | --- | --- | --- | --- |
| 1 | 49 | Murderers | 2019-08-25 | 57 | Ghost seeks vengeance due to the ill will of Tommy Egan. Tasha vows to get even with Ghost for the murder of Terry Silver. Tariq and Tommy mourn an old friend. The AUSA's Office is under new leadership. |
| 2 | 50 | Whose Side Are You On | 2019-09-01 | 60 | Tommy and "Ghost" receive incentives to turn against each other, Councilman Tate holds an intense press conference and Angela's sister looks for answers. |
| 3 | 51 | Forgot About Dre | 2019-09-08 | 60 | Dre remains in Fed custody. Jason tasks Tommy and Ghost to kidnap Alicia Jiminez. Tommy teaches LaKeisha the drug game. Tariq's business begins to flourish. Tasha has a business plan of her own. |
| 4 | 52 | Why Is Tommy Still Alive? | 2019-09-15 | 60 | Tasha sparks a new flame. Ghost utilizes his resources in an attempt to kill Tommy. Tariq's in over his head with the Italians and Dre forms an unlikely alliance. Proctor hatches a plan to gain custody of his daughter. |
| 5 | 53 | King's Gambit | 2019-09-22 | 60 | Tasha revisits old habits when she begins to recruit soldiers for her new empire. Tariq pulls a ruse on Vincent. Proctor warns Tommy about a snitch. Ghost plans to take care of the snitch on his own terms. |
| 6 | 54 | Inside Man | 2019-09-29 | 60 | After being duped by Tariq, Vincent holds Tariq hostage. Ghost and Tommy call a temporary truce in order to face a common enemy. Tasha puts her differences to the side and turns to an unlikely ally for help. |
| 7 | 55 | Like Father, Like Son | 2019-10-06 | 60 | As the St. Patrick family is reunited, Ghost and Tasha butt heads on how to raise Tariq. LaKeisha creates new enemies within Tommy's organization. Jason tasks Ghost and Tommy to work together. |
| 8 | 56 | Deal with the Devil | 2019-10-13 | 60 | The Feds turn the heat up on Tommy and scare LaKeisha into cooperating. Ghost discontinues a relationship with an ally. Tasha confronts a snitch, which hits a little too close to home. |
| 9 | 57 | Scorched Earth | 2019-10-27 | 60 | As Ghost and Tommy move forward with their plan to kill Jason, Tommy enacts a plan of his own. Dre uses a ruse to force Tommy's organization to rebel against him. Tommy battles the kin of one of his past victims. |
| 10 | 58 | No One Can Stop Me | 2019-11-03 | 65 | Ghost is on top of the world. Meanwhile the Feds work to prove St. Patrick is guilty for the murder of Terry Silver. But when Ghost makes a political move, it triggers resentment from his many enemies. |
| 11 | 59 | Still DRE | 2020-01-05 | 60 | |
| 12 | 60 | He Always Wins | 2020-01-12 | 60 | |
| 13 | 61 | It's All Your Fault | 2020-01-19 | 60 | |
| 14 | 62 | Reversal of Fortune | 2020-01-26 | 60 | |
Series Cast
| | | | |
| --- | --- | --- | --- |
| | Naturi Naughton | as Tasha St. Patrick | |
| | Joseph Sikora | as Tommy Egan | |
| | Omari Hardwick | as James "Ghost" St. Patrick | |
| | Lela Loren | as Angela Valdes | |
| | Shane Johnson | as Cooper Saxe | |
| | Rotimi Akinosho | as Dre | |
| | Michael Rainey Jr. | as Tariq St. Patrick | |
| | 50 Cent | as Kanan | |
| | Jerry Ferrara | as Joe Proctor | |
| | J.R. Ramirez | as Julio | |
| | La La Anthony | as LaKeisha Grant | |
| | Andy Bean | as Greg Knox | |
| | David Fumero | as Mike Sandoval | |
| | Lucy Walters | as Holly | |
| | Luis Antonio Ramos | as Carlos Ruiz | |
| | Larenz Tate | as Councilman Tate | |
| | Sung Kang | as Assistant U.S. Attorney John Mak | |
| | Matt Cedeño | as Cristobal | |
| | William Sadler | as Tony Teresi | |
| | Adam Huss | as Josh Kantos | |
| | Brandon Victor Dixon | as Terry Silver | |
| | Sinqua Walls | as Shawn | |
| | Michael J Ferguson | as 2-Bit | |
| | Mike Dopud | as Jason Micic | |
| | Callan Mulvey | as Dean | |
| | Cynthia Addai Robinson | as Ramona Garrity | |
| | Monique Gabriela Curnen | as Det. Blanca Rodriguez | |
| | Evan Handler | as Jacob Warner | |
| | Kathrine Narducci | as Frankie Lavarro | |
| | Greg Serano | as Juan Julio Medina | |
Series Crew
| | Position | Name |
| --- | --- | --- |
| | Creator | Courtney Kemp Agboh |
Related News
TVMaze