Based on the award-winning comedy of Josh Thomas, the six-part series Please Like Me is about cavoodles, custard tarts, boyfriends and girlfriends. Mostly, though, it's about growing up quickly and realising that your parents are not heroes, but big dopes with no idea what's going on – just like you.
Series Overview
Rating
imDb Rating: 8.5 (12,477 Votes)
Metascore: N/A
Plot
After breaking up with his girlfriend, Josh comes to the realization that he is homosexual. With the support of his now ex girlfriend Claire, and his best friend and house mate Tom, Josh ...
Details
Rated: TV-MA
Released: 28 Feb 2013
Runtime: 29 min
Genre: Comedy, Drama, Romance
Director: N/A
Writer: N/A
Actors: Josh Thomas, Thomas Ward, John, Debra Lawrance
Language: English
Country: Australia
Awards: 9 wins & 25 nominations.
Total Seasons: 4
Previous Episode
Souvlaki
Episode 4x6; Dec 14, 2016
It's the end of an era as Josh, Tom & Ella move out of their share house & find domestic bliss is hard to come by. Josh confronts Claire & weighs up whether a pasta maker or a therapist will best solve his problems.
Previous Episodes

4x6: Souvlaki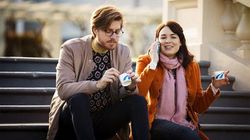 4x5: Burrito Bowl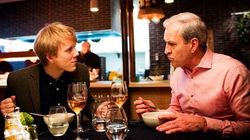 4x4: Degustation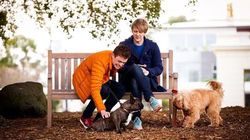 4x3: Beluga Caviar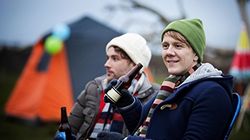 4x2: Porridge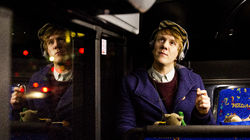 4x1: Babaganoush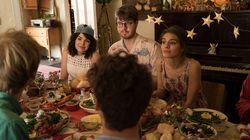 3x10: Christmas Trifle


3x9: Champagne


3x8: Amoxicillin

View All Episodes
Cast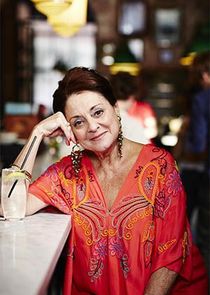 Denise Drysdale as Ginger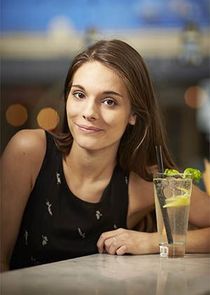 Caitlin Stasey as Claire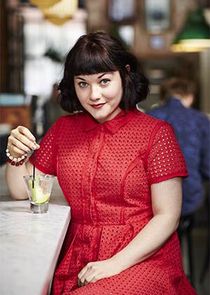 Nikita Leigh-Pritchard as Niamh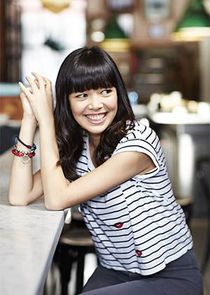 Charlotte Nicdao as Jenny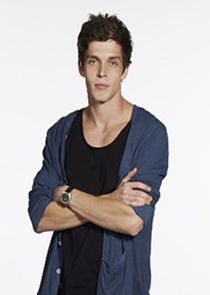 Wade Briggs as Geoffrey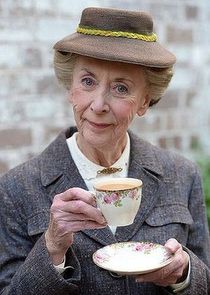 Judi Farr as Aunty Peg
View Full Cast
Recent News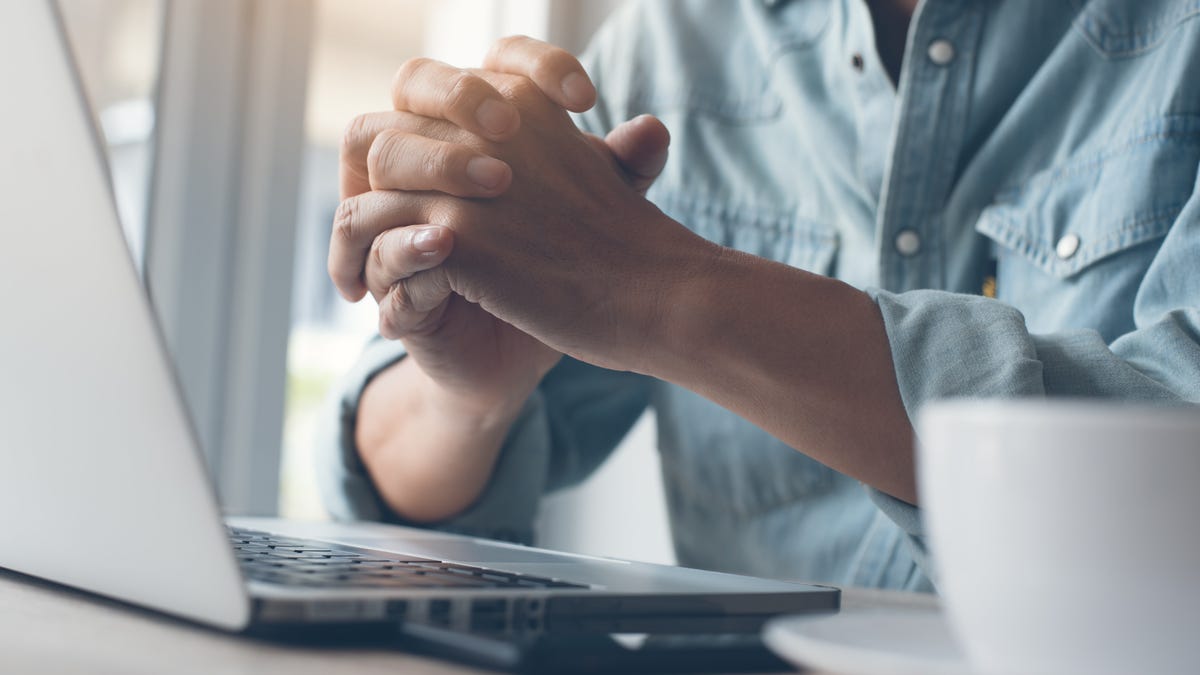 How to Follow Up on a Job Interview (Without Being Annoying)
Interviewing for a potential job is stress-inducing enough itself, without even considering the whole follow-up process. What if you think it went well but you don't hear back from anyone? Sometimes this is a sign of bad news, and sometimes it isn't. You want…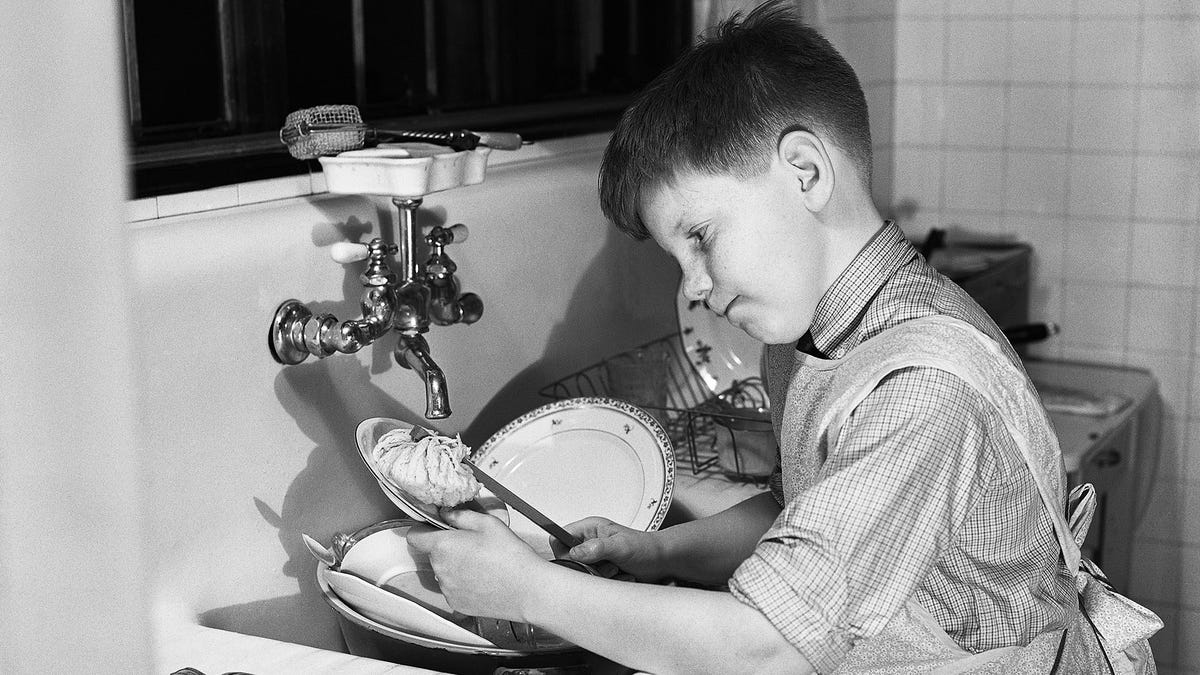 How to make Thanksgiving cleanup suck less
My family has pretty much every dish covered for Thanksgiving dinner. Out of a need to feel responsible, I have assigned myself two critical jobs every Thanksgiving: baking two pumpkin pies strictly adherent to the Libby's canned pumpkin recipe, and cleaning…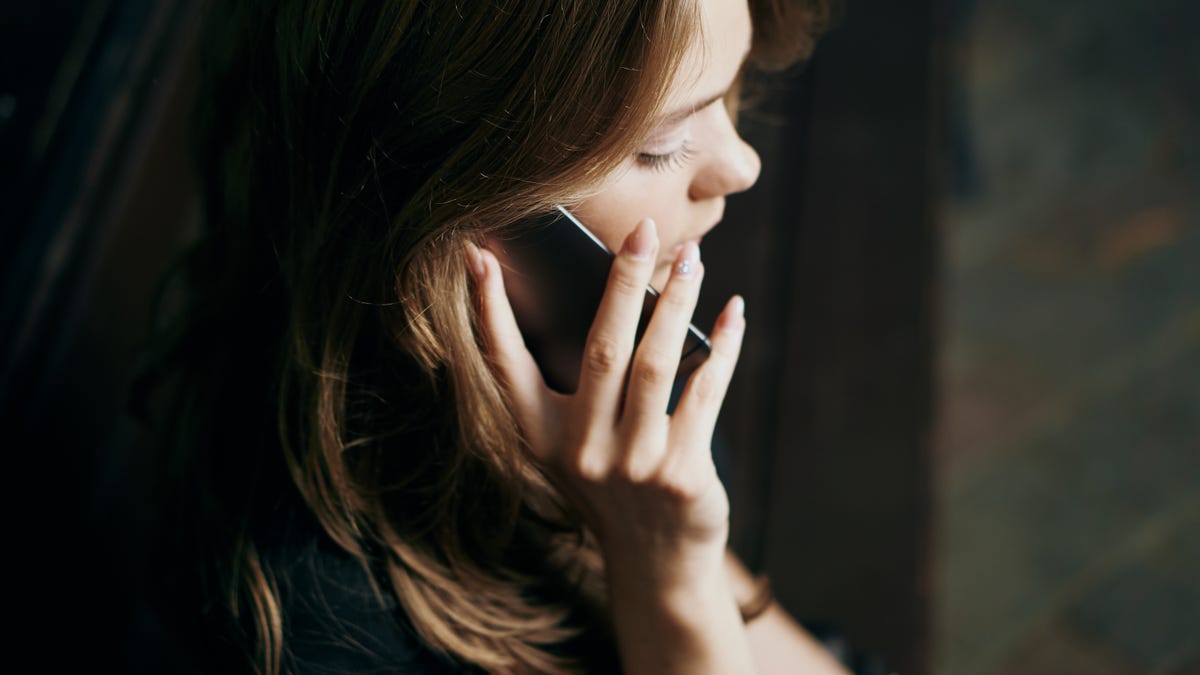 What to Do When Debt Collectors Keep Calling for Someone Else
I've had the same phone number since 2003, and my father used the same phone number for at least five years prior to that. As far as my personal identity goes, my phone number ranks higher than my first AOL Instant Messenger username and somewhere just below …
via NewsAPI
View More Related News
Skip to:
Season 1
| Episode No. | No. Overall | Title | Airdate | Runtime | Summary |
| --- | --- | --- | --- | --- | --- |
| 1 | 1 | Rhubarb and Custard | 2013-02-28 | 30 | When Josh's girlfriend, Claire, dumps him and tells him she's pretty sure he's gay, he's mostly worried that the sundae for two that's just arrived at their table is suddenly pretty humiliating. Josh seeks out his best mate Tom who is planning to dump his own overbearing girlfriend, Niamh. They're interrupted when Tom's good looking colleague Geoffrey arrives. Geoffrey is upset and in need of someone to talk to. Josh has no idea how to deal with emotions, but he does know where the pop rocks are kept, so he and Geoffrey hit it off immediately. When Geoffrey not only invites himself to dinner, but also invites himself to stay for the night, Josh is terrified. |
| 2 | 2 | French Toast | 2013-02-28 | 30 | As Josh tries to process a BIG night in his adult life, he discovers his mother Rose has overdosed on painkillers and is in hospital. With his mum in a fragile state, it looks like Josh might have to move back in to the family home to keep an eye on her. Josh's dad Alan is so convinced he's responsible for his ex-wife's predicament he insists on dropping his younger girlfriend Mae at the corner store before visiting Josh at the family home, in case he upsets Rose. Josh seems to be taking a different approach to his mum's recovery, and after throwing things at her to get her out of bed, he leaves her at her psychiatrist's appointment and heads off to visit Tom at his office. He runs into Geoffrey, who is keen to pick up where they left off before and invites Josh out on a date. |
| 3 | 3 | Portuguese Custard Tarts | 2013-03-07 | 30 | When the God-fearing Aunty Peg catches Josh and Geoffrey making out, she wastes no time blackmailing Josh into going to church with her. Tom and his overbearing girlfriend, Niamh, get into a huge fight and Tom finally admits he's had enough. Josh receives a drunken phone call from his dad, desperate for Josh to rescue him and his new sports car. Alan gets to meet Geoffrey, who has no qualms telling Alan the truth about his relationship with Josh. Back at Tom's house, things are getting steamy between Tom and Josh's ex-girlfriend, Claire, but their night of passion is interrupted when Josh and Geoffrey arrive with a drunken father in tow. The next morning, somehow everyone agrees to go to church, where they find themselves listening to a priest delivering a fire and brimstone anti-gay sermon. Suddenly outraged, the usually pious and often prickly Aunty Peg rises to her feet to defend Josh and unwittingly outs him to his mum in the process. Afterwards, Josh is desperate for the focus to be taken off him, and right on cue, Tom arrives with some big news. |
| 4 | 4 | All You Can Eat | 2013-03-14 | 30 | Josh has decided that Geoffrey is just too intense and has broken up with him. Meanwhile, Rose has decided she wants to try online dating. With some tips from Josh, it doesn't take her long to land a date. She meets Rod, an affable but not-very-interesting Rotarian with very few redeeming features, who takes her to an all-you-can-eat buffet restaurant for their first date. With his mum out on a date, Josh and Tom hijack Claire from a costume party and decide to head out for the sort of fun night they used to have before partners got in the way. But Josh hadn't counted on the budding romance between his only two friends. Josh does his best to make himself scarce by chatting to a nice guy at the bar. Everything looks to be going his way, until the bar guy's friends, who clearly don't approve of Josh, step in. A crestfallen Josh returns home alone, but his night may not be over. |
| 5 | 5 | Spanish Eggs | 2013-03-21 | 30 | Rose confronts Alan about his younger girlfriend, Mae, which sparks a heated argument. Geoffrey surprises Josh with tickets for the footy. Josh tries to be polite and involved, but it's clear that he's out of his depth. Geoffrey, meanwhile, is having the time of his life barracking for his team. He gets carried away and finds himself and Josh ejected from the game. The humiliation is too much for Josh, and it's over between them... again. Meanwhile the arguing between Rose and Alan rages out onto the street, until Aunty Peg unwittingly puts an end to it all. |
| 6 | 6 | Horrible Sandwiches | 2013-03-28 | 30 | Josh's 21st birthday is lost among preparations for a funeral. When Alan drops by to check up on Rose, he's pleased that she seems the most stable she's ever been. She is active, focused and surprisingly calm, and she insists on meeting Mae and inviting her to the funeral. In church, Claire entertains Rose with embarrassing stories about Josh to keep her distracted before the service. Niamh also arrives uninvited and sits up the back with Geoffrey, who has no choice but to comfort her. Back at Rose's house, the wake is an awkward affair. Dad has found himself in a conversation with Rod that can't be anything but a disaster, Niamh is annoying everybody, and Josh is happy for Geoffrey to be there, even though they have just broken up. While Rose's celebrations for Josh's birthday don't quite go according to plan, it's definitely going to be a birthday Josh won't forget. |
Season 2
| Episode No. | No. Overall | Title | Airdate | Runtime | Summary |
| --- | --- | --- | --- | --- | --- |
| 1 | 7 | Milk | 2014-08-12 | 30 | Josh attempts babysitting his new sister and charming his new housemate. As his house fills with semi-clothed twenty-somethings and drunk, wary parents, Mum arrives with a sobering surprise. |
| 2 | 8 | Ham | 2014-08-19 | 30 | Tom meets a cute girl, Josh meets an odd boy, and a beer pong game gets really weird at a party. Mum is admitted to a psych hospital; Josh meets her fellow patients and feels strangely at home. |
| 3 | 9 | Parmigiana | 2014-08-26 | 30 | Josh is in a tizz as he prepares for a surprise date with Geoffrey; Arnold checks into mum's hospital; dad and Mae panic over Grace's poo, and Tom finds himself in a bizarre love triangle. |
| 4 | 10 | Gang Keow Wan | 2014-09-02 | 30 | Niamh finds out about Jenny, Hannah joins a choir, Mum gets some shattering news, and Josh has a disastrous date, before an accident brings a car trip with Patrick to an unexpected end. |
| 5 | 11 | Sausage Sizzle | 2014-09-09 | 30 | A plumbing misadventure leaves Josh short of cash. Claire returns home. Mum and Ginger have a fight and Jenny's school play provides a backdrop for romance and humiliation. |
| 6 | 12 | Lapin La Cocotte | 2014-09-16 | 30 | Patrick stomps on Josh's heart. A funeral leads to a disturbing encounter for Tom and Josh takes the psych patients on a trip to the zoo. |
| 7 | 13 | Scroggin | 2014-09-23 | 30 | Mum and Josh go hiking in Tasmania. There are some funny and revealing times. Mum cries herself to sleep a lot and gets trapped in a waterhole. |
| 8 | 14 | Truffled Mac and Cheese | 2014-09-30 | 30 | Patrick moves out. Tom eats Josh's truffled mac and cheese, so Josh barricades him in his room all day. Arnold reveals something personal to Josh. Dad forces Josh to find a job. |
| 9 | 15 | Skinny Latte | 2014-10-07 | 30 | At Josh's first day on the job, tempers rise. Dad tells Josh he wants to propose to Mae. Arnold's psychiatrist insists Josh and Arnold can only go on a 'safe date'. Complications ensue. |
| 10 | 16 | Margherita | 2014-10-14 | 30 | Josh and Arnold go clubbing and run into an out-of-it Patrick. Tom orders a prostitute, Arnold has an anxiety attack, and Dad finally proposes to Mae. |
Season 3
| Episode No. | No. Overall | Title | Airdate | Runtime | Summary |
| --- | --- | --- | --- | --- | --- |
| 1 | 17 | Eggplant | 2015-10-15 | 30 | Josh is surprised to find he's living in a romcom. Despite grand romantic gestures, elaborate dates and barely edible vegetarian meals, he still can't seem to win Arnold over, even with the help of his friends and family. |
| 2 | 18 | Simple Carbohydrates | 2015-10-22 | 30 | Bread causes friction between Josh and Tom. Arnold workshops his plan to come out to his parents. Mae and Dad have their biggest fight yet. Sick of staying at home, Mum and Hannah have a big night out. |
| 3 | 19 | Croquembouche | 2015-10-29 | 30 | At Arnold's birthday party, Josh, Tom and Hannah finally meet Arnold's rich and charming parents, but Arnold's coming out announcement doesn't go as planned. Dad tries to deal with Mae's revelation. |
| 4 | 20 | Natural Spring Water | 2015-11-05 | 30 | Josh, Tom and Arnold have a night to remember as they experiment with drugs, head to a nightclub, meet the intriguing Ella and end up spending a long and surprising night in hospital. |
| 5 | 21 | Coq au Vin | 2015-11-12 | 30 | As the boys recover from their big night, Claire arrives home from Berlin. Josh finally admits that his pet chicken, Adele, is a rooster - but will this mean she ends up becoming the welcome home dinner? |
| 6 | 22 | Pancakes with Faces | 2015-11-19 | 30 | As Tom & Ella make a nervous trip to the dentist, Josh & Claire have to deal with a decision that makes them realise they're growing up fast. Mum plots revenge when she learns Stuart is still seeing his wife. |
| 7 | 23 | Puff Pastry Pizza | 2015-11-26 | 30 | While Arnold is away, Josh takes advantage of his new "open relationship" status by hooking up with a stranger. Tom challenges Josh and Claire to smash his piñata, which is full of secrets from their past. |
| 8 | 24 | Amoxicillin | 2015-12-03 | 30 | Josh agrees to visit Ben in hospital before his brain surgery, but keeps it a secret from Arnold. Tom discovers he has chlamydia and goes to ridiculous lengths to try and treat Ella without losing her. |
| 9 | 25 | Champagne | 2015-12-10 | 30 | Josh, Tom, Claire, Ella and Arnold find themselves stuck in the cabin of a giant observation wheel with only jealousy, tension, secrets and champagne to keep them company. |
| 10 | 26 | Christmas Trifle | 2015-12-17 | 30 | Christmas orphans Tom, Arnold, Ella, Claire and Hannah gather around the table at Josh's for a festive lunch. But warm punch and a vomiting John set the tone for a Christmas they'll never forget. |
Season 4
| Episode No. | No. Overall | Title | Airdate | Runtime | Summary |
| --- | --- | --- | --- | --- | --- |
| 1 | 27 | Babaganoush | 2016-11-09 | 30 | A threesome goes wrong, teddy bears' lives are threatened, a lovers' tiff makes a family barbecue awkward, and a revelation over a chocolate quinoa slice makes Josh realise he's had it up to here with things. |
| 2 | 28 | Porridge | 2016-11-16 | 30 | A camping trip to celebrate Hannah's birthday goes pear-shaped. Josh and his friends face stormy weather, dampened spirits, a treasure hunt, a dead body and fireworks - both in the sky and in their tent. |
| 3 | 29 | Beluga Caviar | 2016-11-23 | 30 | Josh is single and ready to mingle, but a string of dating disasters has him wondering if it's all worth it. Meanwhile, Hannah has taken up boxing, while Mum seems to have taken up fighting - with anyone about anything. |
| 4 | 30 | Degustation | 2016-11-30 | 30 | Josh takes his divorced Mum & Dad to a cutting edge degustation dinner. As they work their way through fifteen delicious & intimidating courses, wine is consumed, emotions run high & secrets are spilled. |
| 5 | 31 | Burrito Bowl | 2016-12-07 | 30 | Josh reconnects with his first boyfriend, Geoffrey, who shows Josh some surprising new tricks. As Dad gets excited about a low-carb diet, Ella has a health scare. She encounters an extremely hot doctor making Tom jealous. |
| 6 | 32 | Souvlaki | 2016-12-14 | 30 | It's the end of an era as Josh, Tom & Ella move out of their share house & find domestic bliss is hard to come by. Josh confronts Claire & weighs up whether a pasta maker or a therapist will best solve his problems. |
Series Cast
| | | | |
| --- | --- | --- | --- |
| | Denise Drysdale | as Ginger | |
| | Caitlin Stasey | as Claire | |
| | Nikita Leigh-Pritchard | as Niamh | |
| | Charlotte Nicdao | as Jenny | |
| | Wade Briggs | as Geoffrey | |
| | Judi Farr | as Aunty Peg | |
| | David Roberts | as Alan (Dad) | |
| | Josh Thomas | as Josh | |
| | Debra Lawrance | as Rose (Mum) | |
| | Thomas Ward | as Tom | |
| | Keegan Joyce | as Arnold | |
| | Charles Cottier | as Patrick | |
| | Renee Lim | as Mae | |
| | Hannah Gadsby | as Hannah | |
Related News
TVMaze