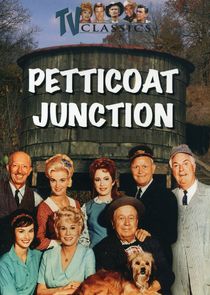 The small farming community of Hooterville provided the setting for this highly successful rural situation comedy. Kate Bradley was the widowed owner of the only transient housing in town, the Shady Rest Hotel. Helping her run the hotel were her three beautiful daughters, Billie Jo, Bobbie Jo, and Betty Jo. Also assisting was the girls' lazy Uncle Joe, who had assumed the title of manager. In addition to her involvement with the hotel, the romantic lives of her daughters, and her association with the townspeople, Kate was constantly at odds with Homer Bedlow, vice-president of the C.F. & W. Railroad. Homer was determined to close down the steam-driven branch of the railroad that ran through Hooterville, scrap its lone engine (the Cannonball), and put its two engineers (Charlie Pratt and Floyd Smoot) out of jobs.
Series Overview
Rating
imDb Rating: 7.0 (2,205 Votes)
Metascore: N/A
Plot
The misadventures of the family staff of The Shady Rest Hotel and their neighbors of Hooterville.
Details
Rated: TV-G
Released: 24 Sep 1963
Runtime: 30 min
Genre: Comedy
Director: N/A
Writer: Paul Henning
Actors: Edgar Buchanan, Linda Henning, Bea Benaderet, Frank Cady
Language: English
Country: USA
Awards: N/A
Total Seasons: 6
Previous Episode
Betty Jo's Business
Episode 7x26; Apr 04, 1970
Previous Episodes 7x26: Betty Jo's Business 7x25: No, No, You Can't Take Her Away 7x24: Love Rears Its Ugly Head 7x23: Last Train to Pixley 7x22: Whiplash, Whiplash 7x21: Spare That Cottage 7x20: Susan B. Anthony, I Love You 7x19: Steve's Uncle George 7x18: The Valley's New Owner

View All Episodes
Cast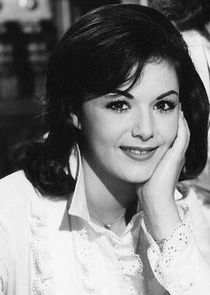 Pat Woodell as Bobbie Jo Bradley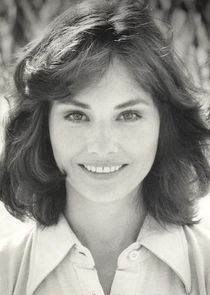 Lori Saunders as Bobbie Jo Bradley
Mike Minor as Steve Elliott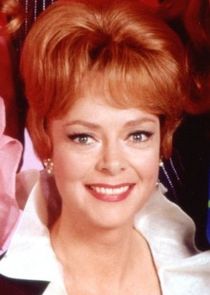 June Lockhart as Dr. Janet Craig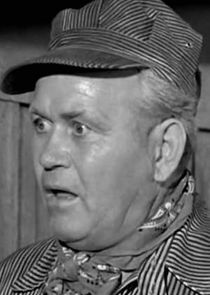 Rufe Davis as Floyd Smoot
Frank Cady as Sam Drucker
View Full Cast
Skip to:
Season 1
| Episode No. | No. Overall | Title | Airdate | Runtime | Summary |
| --- | --- | --- | --- | --- | --- |
| 1 | 1 | Spur Line to Shady Rest (1) | 1963-09-24 | 30 | |
| 2 | 2 | Quick, Hide the Railroad (2) | 1963-10-01 | 30 | |
| 3 | 3 | The President Who Came to Dinner (1) | 1963-10-08 | 30 | |
| 4 | 4 | Is There a Doctor in the Roundhouse? (2) | 1963-10-15 | 30 | |
| 5 | 5 | The Courtship of Floyd Smoot | 1963-10-22 | 30 | |
| 6 | 6 | Please Buy My Violets | 1963-10-29 | 30 | |
| 7 | 7 | The Ringer | 1963-11-05 | 30 | |
| 8 | 8 | Kate's Recipe for Hot Rhubarb | 1963-11-12 | 30 | |
| 9 | 9 | The Little Train Robbery | 1963-11-19 | 30 | |
| 10 | 10 | Bedloe Strikes Again | 1963-11-26 | 30 | |
| 11 | 11 | Uncle Joe's Replacement | 1963-12-03 | 30 | |
| 12 | 12 | Honeymoon Hotel | 1963-12-10 | 30 | |
| 13 | 13 | A Night at the Hooterville Hilton | 1963-12-17 | 30 | |
| 14 | 14 | Cannonball Christmas | 1963-12-24 | 30 | |
| 15 | 15 | Herbie Gets Drafted | 1963-12-31 | 30 | |
| 16 | 16 | Bobbie Jo and the Beatnik | 1964-01-07 | 30 | |
| 17 | 17 | My Daughter the Doctor (1) | 1964-01-14 | 30 | |
| 18 | 18 | Hooterville vs. Hollywood (2) | 1964-01-21 | 30 | |
| 19 | 19 | Visit From a Big Star | 1964-01-28 | 30 | |
| 20 | 20 | Last Chance Farm | 1964-02-04 | 30 | |
| 21 | 21 | The Very Old Antique | 1964-02-11 | 30 | |
| 22 | 22 | The Art Game | 1964-02-18 | 30 | |
| 23 | 23 | Betty Jo's First Love | 1964-02-25 | 30 | |
| 24 | 24 | Behind All Silver, There's a Cloud Lining | 1964-03-03 | 30 | |
| 25 | 25 | The Talent Contest | 1964-03-10 | 30 | |
| 26 | 26 | Kate and the Manpower Problem | 1964-03-17 | 30 | |
| 27 | 27 | The Ladybugs | 1964-03-24 | 30 | |
| 28 | 28 | The Hooterville Flivverball | 1964-03-31 | 30 | |
| 29 | 29 | Kate the Stockholder | 1964-04-07 | 30 | |
| 30 | 30 | Kate and the Dowager | 1964-04-14 | 30 | |
| 31 | 31 | Charley Abandons the Cannonball | 1964-04-21 | 30 | |
| 32 | 32 | Dog Days at Shady Rest | 1964-04-28 | 30 | |
| 33 | 33 | A Millionaire for Kate | 1964-05-05 | 30 | |
| 34 | 34 | Bedloe and Son | 1964-05-12 | 30 | |
| 35 | 35 | Local Girl Makes Good | 1964-05-19 | 30 | |
| 36 | 36 | Cave Woman (1) | 1964-05-26 | 30 | |
| 37 | 37 | Kate Flat on Her Back (2) | 1964-06-02 | 30 | |
| 38 | 38 | The Genghis Keane Story | 1964-06-09 | 30 | |
Season 2
| Episode No. | No. Overall | Title | Airdate | Runtime | Summary |
| --- | --- | --- | --- | --- | --- |
| 1 | 39 | Betty Jo's Dog | 1964-09-22 | 30 | |
| 2 | 40 | Race Against the Stork | 1964-09-29 | 30 | |
| 3 | 41 | Have Library, Will Travel | 1964-10-06 | 30 | |
| 4 | 42 | The Umquaw Strip | 1964-10-13 | 30 | |
| 5 | 43 | As Hooterville Goes | 1964-10-27 | 30 | |
| 6 | 44 | My Dog the Actor | 1964-11-10 | 30 | |
| 7 | 45 | The Great Buffalo Hunt | 1964-11-17 | 30 | |
| 8 | 46 | Betty Jo's Pen Pal | 1964-11-24 | 30 | |
| 9 | 47 | Bedloe's Nightmare | 1964-12-01 | 30 | |
| 10 | 48 | Kate's Bachelor Butter | 1964-12-08 | 30 | |
| 11 | 49 | Mother of the Bride | 1964-12-15 | 30 | |
| 12 | 50 | The Lost Patrol | 1964-12-29 | 30 | |
| 13 | 51 | Smoke-Eaters | 1965-01-05 | 30 | |
| 14 | 52 | The Curse of Chester W. Farnsworth | 1965-01-12 | 30 | |
| 15 | 53 | There's No Flame Like an Old Flame | 1965-01-19 | 30 | |
| 16 | 54 | Billie Jo's First Job | 1965-01-26 | 30 | |
| 17 | 55 | A Matter of Communication | 1965-02-02 | 30 | |
| 18 | 56 | Kate Bradley, Girl Volunteer | 1965-02-09 | 30 | |
| 19 | 57 | Hooterville Crime Wave | 1965-02-16 | 30 | |
| 20 | 58 | For the Birds | 1965-02-23 | 30 | |
| 21 | 59 | Modern Merchandising | 1965-03-02 | 30 | |
| 22 | 60 | Visit from the Governor | 1965-03-09 | 30 | |
| 23 | 61 | A Borderline Story | 1965-03-16 | 30 | |
| 24 | 62 | The Shady Rest Hotel Corporation | 1965-03-23 | 30 | |
| 25 | 63 | A Tale of Two Dogs | 1965-03-30 | 30 | |
| 26 | 64 | The Black Box | 1965-04-06 | 30 | |
| 27 | 65 | Bedloe's Most Fiendish Scheme (1) | 1965-04-13 | 30 | |
| 28 | 66 | Bedloe Gets His Comeuppance (2) | 1965-04-20 | 30 | |
| 29 | 67 | The Mayor of Hooterville | 1965-04-27 | 30 | |
| 30 | 68 | Who's Afraid of the Big Bad Jinx? | 1965-05-04 | 30 | |
| 31 | 69 | The Chicken Killer | 1965-05-11 | 30 | |
| 32 | 70 | Why Girls Leave Home | 1965-05-18 | 30 | |
| 33 | 71 | There's No Stove Like an Old Stove | 1965-05-25 | 30 | |
| 34 | 72 | The Brontosaurus Caper | 1965-06-01 | 30 | |
| 35 | 73 | The Hairbrained Scheme | 1965-06-08 | 30 | |
| 36 | 74 | There's No Business with Show Business | 1965-06-15 | 30 | |
Season 3
| Episode No. | No. Overall | Title | Airdate | Runtime | Summary |
| --- | --- | --- | --- | --- | --- |
| 1 | 75 | Dear Minerva | 1965-09-14 | 30 | |
| 2 | 76 | The Baffling Raffle | 1965-09-21 | 30 | |
| 3 | 77 | The Dog Turns Playboy | 1965-09-28 | 30 | |
| 4 | 78 | The Good Luck Ring | 1965-10-05 | 30 | |
| 5 | 79 | Joe Carson, General Contractor | 1965-10-12 | 30 | |
| 6 | 80 | Bobbie Jo's Sorority | 1965-10-26 | 30 | |
| 7 | 81 | A Doctor in the House | 1965-11-02 | 30 | |
| 8 | 82 | Hooterville A-Go-Go | 1965-11-09 | 30 | |
| 9 | 83 | Hooterville Hurricane | 1965-11-16 | 30 | |
| 10 | 84 | Betty Jo Goes to New York | 1965-11-23 | 30 | |
| 11 | 85 | Bedloe's Successor | 1965-11-30 | 30 | |
| 12 | 86 | The Crowded Wedding Ring | 1965-12-07 | 30 | |
| 13 | 87 | Uncle Joe Plays Post Office | 1965-12-14 | 30 | |
| 14 | 88 | What's a Trajectory? | 1965-12-21 | 30 | |
| 15 | 89 | The Butler Did It | 1965-12-28 | 30 | |
| 16 | 90 | Better Never Than Late | 1966-01-04 | 30 | |
| 17 | 91 | Betty Jo Catches the Bouquet | 1966-01-11 | 30 | |
| 18 | 92 | Billie Jo's Independence Day | 1966-01-18 | 30 | |
| 19 | 93 | Yogurt, Anyone? | 1966-01-25 | 30 | |
| 20 | 94 | Only Boy in the Class | 1966-02-01 | 30 | |
| 21 | 95 | The County Fair | 1966-02-08 | 30 | |
| 22 | 96 | Jury at the Shady Rest | 1966-02-15 | 30 | |
| 23 | 97 | The Invisible Mr. Dobble | 1966-02-22 | 30 | |
| 24 | 98 | It's Not the Principle, It's the Money | 1966-03-01 | 30 | |
| 25 | 99 | War of the Hotels | 1966-03-08 | 30 | |
| 26 | 100 | The Windfall | 1966-03-15 | 30 | |
| 27 | 101 | Second Honeymoon | 1966-03-22 | 30 | |
| 28 | 102 | Kate Sells the Hotel | 1966-03-29 | 30 | |
| 29 | 103 | Kate Bradley, Peacemaker | 1966-04-05 | 30 | |
| 30 | 104 | Whatever Happened to Betty Jo? | 1966-04-12 | 30 | |
| 31 | 105 | Every Bachelor Should Have a Family | 1966-04-19 | 30 | |
| 32 | 106 | The Young Matchmakers | 1966-04-26 | 30 | |
| 33 | 107 | Hooterville Valley Project | 1966-05-03 | 30 | |
| 34 | 108 | Betty Jo's Bike | 1966-05-10 | 30 | |
Season 4
| Episode No. | No. Overall | Title | Airdate | Runtime | Summary |
| --- | --- | --- | --- | --- | --- |
| 1 | 109 | Young Love | 1966-09-13 | 30 | |
| 2 | 110 | Birdman of Shady Rest (1) | 1966-09-20 | 30 | |
| 3 | 111 | Hooterville, You're All Heart (2) | 1966-09-27 | 30 | |
| 4 | 112 | He Loves Us, He Loves Us Not | 1966-10-04 | 30 | |
| 5 | 113 | The All-Night Party | 1966-10-11 | 30 | |
| 6 | 114 | Cannonball, Inc. | 1966-10-18 | 30 | |
| 7 | 115 | Kate Grounds Selma Plout | 1966-10-25 | 30 | |
| 8 | 116 | The Almost Annual Charity Show | 1966-11-01 | 30 | |
| 9 | 117 | How Bugged Was My Valley | 1966-11-15 | 30 | |
| 10 | 118 | Twenty-Five Years Too Late | 1966-11-22 | 30 | |
| 11 | 119 | The Runt Strikes Back | 1966-11-29 | 30 | |
| 12 | 120 | Is There a Doctor in the Valley? | 1966-12-13 | 30 | |
| 13 | 121 | The Santa Claus Special | 1966-12-20 | 30 | |
| 14 | 122 | My Daughter the Secretary | 1966-12-27 | 30 | |
| 15 | 123 | The Rise and Fall of a Tycoon | 1967-01-03 | 30 | |
| 16 | 124 | His Highness the Dog | 1967-01-17 | 30 | |
| 17 | 125 | Girls! Girls! Girls! | 1967-01-24 | 30 | |
| 18 | 126 | Temperance, Temperance | 1967-01-31 | 30 | |
| 19 | 127 | A Star is Born | 1967-02-07 | 30 | |
| 20 | 128 | Shoplifter at the Shady Rest | 1967-02-14 | 30 | |
| 21 | 129 | Don't Call Us | 1967-02-21 | 30 | |
| 22 | 130 | Hey, Look Me Over | 1967-02-28 | 30 | |
| 23 | 131 | That's Max??? | 1967-03-07 | 30 | |
| 24 | 132 | The Fishing Derby | 1967-03-14 | 30 | |
| 25 | 133 | Kate's Big Deal | 1967-03-21 | 30 | |
| 26 | 134 | Author! Author! | 1967-03-28 | 30 | |
| 27 | 135 | Steve's Ol' Buddy | 1967-04-04 | 30 | |
| 28 | 136 | That Was the Night That Was | 1967-04-11 | 30 | |
| 29 | 137 | The Eternal Rectangle | 1967-04-18 | 30 | |
| 30 | 138 | Kate's Cousin Mae | 1967-04-25 | 30 | |
| 31 | 139 | A House Divided | 1967-05-02 | 30 | |
| 32 | 140 | Go Away, Fat | 1967-05-09 | 30 | |
Season 5
| Episode No. | No. Overall | Title | Airdate | Runtime | Summary |
| --- | --- | --- | --- | --- | --- |
| 1 | 141 | Is This My Daughter? | 1967-09-09 | 30 | |
| 2 | 142 | It's Not Easy to Be a Mother | 1967-09-16 | 30 | |
| 3 | 143 | One Dozen Roses | 1967-09-23 | 30 | |
| 4 | 144 | You Know I Can't Hear You When the Thunder is Clapping | 1967-09-30 | 30 | |
| 5 | 145 | Pop Goes the Question | 1967-10-07 | 30 | |
| 6 | 146 | A Cottage for Two | 1967-10-14 | 30 | |
| 7 | 147 | Mind If We Join Your Wedding | 1967-10-21 | 30 | |
| 8 | 148 | Meet the In-Laws | 1967-10-28 | 30 | |
| 9 | 149 | With This Gown I Thee Wed | 1967-11-04 | 30 | |
| 10 | 150 | Hawaii Calling | 1967-11-11 | 30 | |
| 11 | 151 | Kate's Birthday | 1967-11-18 | 30 | |
| 12 | 152 | The Honeymoon is Over | 1967-11-25 | 30 | |
| 13 | 153 | A Horse On You, Mr. Bedloe | 1967-12-02 | 30 | |
| 14 | 154 | Kate's Day in Court | 1967-12-09 | 30 | |
| 15 | 155 | Uncle Joe and the Master Plan | 1967-12-16 | 30 | |
| 16 | 156 | All That Buzzes Ain't Bees | 1967-12-23 | 30 | |
| 17 | 157 | All Sales Final | 1967-12-30 | 30 | |
| 18 | 158 | The Power of the Press | 1968-01-06 | 30 | |
| 19 | 159 | Steve, the Apple Polisher | 1968-01-13 | 30 | |
| 20 | 160 | The Barber Shop Quartet | 1968-01-20 | 30 | |
| 21 | 161 | Higgins Come Home | 1968-01-27 | 30 | |
| 22 | 162 | Girl of Our Dreams | 1968-02-03 | 30 | |
| 23 | 163 | Uncle Joe Runs the Hotel | 1968-02-10 | 30 | |
| 24 | 164 | Billie Jo's First Record | 1968-02-17 | 30 | |
| 25 | 165 | Mae's Helping Hand | 1968-02-24 | 30 | |
| 26 | 166 | Bad Day at Shady Rest | 1968-03-02 | 30 | |
| 27 | 167 | Cannonball for Sale | 1968-03-09 | 30 | |
| 28 | 168 | My Pal Sam | 1968-03-16 | 30 | |
| 29 | 169 | Ring-a-Ding-Ding | 1968-03-23 | 30 | |
| 30 | 170 | Kate's Homecoming | 1968-03-30 | 30 | |
Season 6
| Episode No. | No. Overall | Title | Airdate | Runtime | Summary |
| --- | --- | --- | --- | --- | --- |
| 1 | 171 | Birthplace of a Future President | 1968-09-28 | 30 | |
| 2 | 172 | The Singing Sweethearts | 1968-10-05 | 30 | |
| 3 | 173 | Only a Husband | 1968-10-19 | 30 | |
| 4 | 174 | The Valley Has a Baby | 1968-10-26 | 30 | |
| 5 | 175 | Granny, the Baby Expert | 1968-11-02 | 30 | |
| 6 | 176 | Wings | 1968-11-09 | 30 | |
| 7 | 177 | The Lady Doctor | 1968-11-16 | 30 | |
| 8 | 178 | The Sneaky Ways of a Woman Who is Both Beautiful and Smart | 1968-11-23 | 30 | |
| 9 | 179 | The Strange Case of Joseph P. Carson | 1968-11-30 | 30 | |
| 10 | 180 | Bye, Bye, Doctor | 1968-12-07 | 30 | |
| 11 | 181 | First Night Out | 1968-12-14 | 30 | |
| 12 | 182 | A Cake from Granny | 1968-12-21 | 30 | |
| 13 | 183 | The Feminine Mistake | 1968-12-28 | 30 | |
| 14 | 184 | The Ballad of the Everyday Housewife | 1969-01-04 | 30 | |
| 15 | 185 | The Christening | 1969-01-11 | 30 | |
| 16 | 186 | Billie Jo and the Big Big Star | 1969-01-18 | 30 | |
| 17 | 187 | Steve's New Job | 1969-01-25 | 30 | |
| 18 | 188 | The Cannonball Bookmobile | 1969-02-01 | 30 | |
| 19 | 189 | A Man Called Cyrus Plout | 1969-02-08 | 30 | |
| 20 | 190 | Joe Saves the Post Office | 1969-02-15 | 30 | |
| 21 | 191 | I'm Allergic to Daddy | 1969-02-22 | 30 | |
| 22 | 192 | Uncle Joe Retires | 1969-03-01 | 30 | |
| 23 | 193 | The Organ Fund | 1969-03-08 | 30 | |
| 24 | 194 | The Great Race | 1969-03-15 | 30 | |
| 25 | 195 | Tune in Next Year | 1969-03-22 | 30 | |
| 26 | 196 | By the Book | 1969-03-29 | 30 | |
Series Cast
| | | | |
| --- | --- | --- | --- |
| | Pat Woodell | as Bobbie Jo Bradley | |
| | Lori Saunders | as Bobbie Jo Bradley | |
| | Mike Minor | as Steve Elliott | |
| | June Lockhart | as Dr. Janet Craig | |
| | Rufe Davis | as Floyd Smoot | |
| | Frank Cady | as Sam Drucker | |
| | Smiley Burnette | as Charley Pratt | |
| | Bea Benaderet | as Kate Bradley | |
| | Edgar Buchanan | as Uncle Joe Carson | |
| | Linda Henning | as Betty Jo Bradley Elliott | |
| | Jeannine Riley | as Billie Jo Bradley | |
| | Gunilla Hutton | as Billie Jo Bradley | |
| | Meredith MacRae | as Billie Jo Bradley | |
Series Crew
| | Position | Name |
| --- | --- | --- |
| | Executive Producer | Jay Sommers |
| | Associate Producer | Guy Scarpitta |
| | Creator | Paul Henning |
| | Executive Producer | Charles Stewart |
Related News
TVMaze