You are being watched. The government has a secret system, a machine that spies on you every hour of every day. I know because I built it. I designed the Machine to detect acts of terror but it sees everything. Violent crimes involving ordinary people. People like you. Crimes the government considered "irrelevant". They wouldn't act so I decided I would. But I needed a partner. Someone with the skills to intervene. Hunted by the authorities, we work in secret. You'll never find us. But victim or perpetrator, if your number is up, we'll find you.
Series Overview
Rating
imDb Rating: 8.4 (154,411 Votes)
Metascore: N/A
Plot
An ex-assassin and a wealthy programmer save lives via a surveillance AI that sends them the identities of civilians involved in impending crimes. However, the details of the crimes--including the civilians' roles--are left a mystery.
Details
Rated: TV-14
Released: 22 Sep 2011
Runtime: 43 min
Genre: Action, Crime, Drama, Mystery, Sci-Fi, Thriller
Director: N/A
Writer: Jonathan Nolan
Actors: Jim Caviezel, Kevin Chapman, Michael Emerson, Amy Acker
Language: English
Country: USA
Awards: Nominated for 1 Primetime Emmy. Another 8 wins & 18 nominations.
Total Seasons: 5
Previous Episode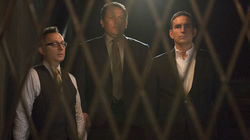 return 0
Episode 5x13; Jun 21, 2016
As Finch's virus spreads, destroying both Samaritan and the Machine, Samaritan makes one last desperate attempt to preserve itself and the team undertakes one last mission to stop it... and not everyone will survive.
Previous Episodes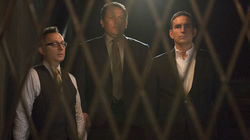 5x13: return 0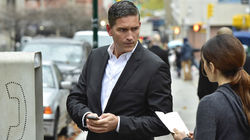 5x12: .exe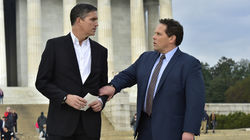 5x11: Synecdoche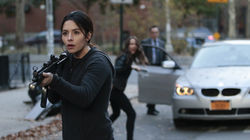 5x10: The Day the World Went Away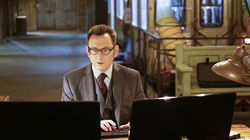 5x9: Sotto Voce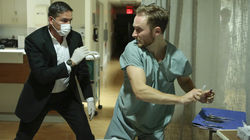 5x8: Reassortment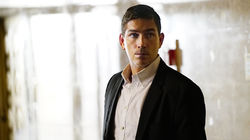 5x7: QSO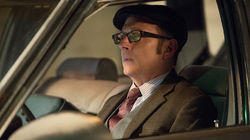 5x6: A More Perfect Union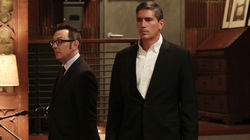 5x5: ShotSeeker

View All Episodes
Cast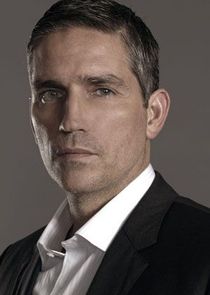 James Caviezel as John Reese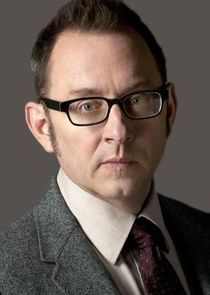 Michael Emerson as Harold Finch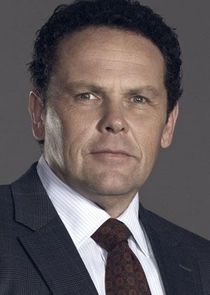 Kevin Chapman as Lionel Fusco
Taraji P. Henson as Jocelyn "Joss" Carter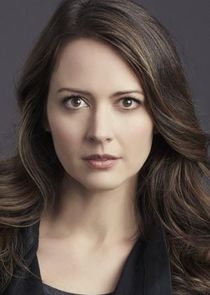 Amy Acker as Samantha "Root" Groves
Sarah Shahi as Sameen Shaw
View Full Cast
Skip to:
Season 1
Episode No.
No. Overall
Title
Airdate
Runtime
Summary
1
1
Pilot
2011-09-22
60

John Reese is a former CIA operative living off the grid in NYC. When Reese is hauled into NYPD's 8th Precinct for a skirmish on the subway, he's bailed out by a man he doesn't know: Mr. Finch, a mysterious billionaire. Finch offers Reese a choice: stay on the streets and drink himself to death -- or join him in his mission to stop violent crimes before they happen. Finch has access to a secret source of information, one that identifies people who are about to be involved in violent crimes. There's just one catch: he doesn't know if these people will be the victims or the perpetrators. Skeptical but intrigued, Reese agrees to help. Together, Reese and Finch work to discover what danger is about to befall Assistant District Attorney Diane Hansen. Their actions garner the unwanted attention of NYPD homicide detective Carter -- a dedicated veteran cop who's not fond of vigilantes -- and Detective Fusco, a precinct detective who stands in the way of Reese's plans.

2
2
Ghosts
2011-09-29
60

Finch gives Reese another social security number from the machine -- another chance to stop something terrible from happening. But there's something strange about this number. It belongs to Theresa Whitaker -- a teenage girl who was murdered two years ago. Finch claims his machine is never wrong. So why is it pointing them toward someone that it's too late to save? What does the machine know that they don't? With Detective Carter still hunting them down, Reese and Finch begin to find out what really happened to Theresa -- and discover that they might still have a chance to be there in time.

3
3
Mission Creep
2011-10-06
60

Reese goes undercover to find the threat surrounding the next person on Finch's list: a young army veteran named Joey Durban. Fresh out of the service, Joey seems to be adjusting well to life back home. He has a good job, a beautiful girlfriend, and his whole life ahead of him. But Reese and Finch soon discover that even though Joey's off the battlefield, he's still putting himself in the line of fire. It seems Joey and his army buddies are using the skills they learned in combat to commit daring heists in New York. According to Finch's machine, Joey's about to kill or be killed -- so Reese infiltrates the group to find out which. With Detective Carter hot on his trail, Reese is closer to getting captured than ever before as he goes on a high-risk mission that puts his life -- and Finch's -- in danger.

4
4
Cura Te Ipsum
2011-10-13
60

Reese and Finch surveil their latest POI, Dr. Megan Tillman, while she's on call and after hours to unravel the threat surrounding the promising young physician.

5
5
Judgement
2011-10-20
60

When the Machine produces the social security number of a judge renowned for his tough sentencing, Reese and Finch have the added challenge of investigating a POI who wants nothing to do with their brand of vigilante justice.

6
6
The Fix
2011-10-27
60

Reese is captivated by their newest POI - a beautiful, shrewd and remarkably resourceful woman.

7
7
Witness
2011-11-03
60

Finch gets the number belonging to Charlie Burton, a high school history teacher in Brighton Beach, Brooklyn, and an unlucky witness to a Russian mafia murder. Reese, with no time to spare, rushes to Charlie's side and whisks him out of danger just as the mob descends on his apartment to silence him for good. But they can't shake the Russians that easily. In hot pursuit, the shooters chase them into the infamous Double B High Rises -- a city housing project that has fallen into disrepair and is now home to thugs and illegal enterprises. Reese must find a way to escape the Double B's with Charlie and get him safely across the river into Carter's hands so that Charlie can testify to what he saw and bring justice to the victim of the murder. But the mafia is dead set on killing Charlie and will stop at nothing to make sure that Charlie doesn't make it out of the Double B's alive. And when Reese loses contact with Finch, Finch must look to Detective Fusco for help.

8
8
Foe
2011-11-17
60

Reese and Finch receive the number for Wallace Negel -- a mysterious man who hasn't had a single electronic transaction in his name since 1989. But as they dig for more details, they begin to suspect that Negel is not who he seems. Reese knows a cover identity when he sees one. This man is a spy. When bodies start to turn up, Reese and Finch need to figure out how they are connected to this agent and why he has returned to New York City after so much time. In this game of spy vs. spy, the old school operator matches his spycraft against Reese and Finch's neo-technology. We also learn more about Reese's early days in the CIA and his relationship to a mysterious woman named Stanton.

9
9
Get Carter
2011-12-08
60

Reese and Finch's game of cat and mouse with Detective Carter becomes infinitely more complicated when The Machine declares that she is their newest POI.

10
10
Number Crunch
2011-12-15
60

­The machine gives Finch 4 numbers almost simultaneously, which means the POI's are probably connected. When they find the first number murdered, Reese enlists Finch and Fusco to help keep the others safe. Unfortunately Finch isn't able to get there in time for the second victim. Reese figures out that the remaining two numbers are foster sisters and manages to rescue them from an attempt on their life. Finch determines that all four seemingly unconnected people met at the scene of a car accident and they did something to make them targets.

11
11
Super
2012-01-12
60

Reese is confined to a wheelchair recovering from his gunshot wound, but Finch sets him up in an apartment where he's to keep an eye on the Super, who is their latest POI. Also, Finch approaches Carter and gives her a POI to show her what they do.

12
12
Legacy
2012-01-19
60

When Carter finally comes face-to-face with Reese, he urges her to join forces to help with their latest POI, a scrappy young woman from the wrong side of the tracks who turned her life around and became a lawyer.

13
13
Root Cause
2012-02-02
60

­

Reese and Finch's latest POI is a down-on-his-luck man who may have reached his breaking point. As the case evolves, the duo calls upon a former POI for help, the resourceful and well-connected Zoe.

14
14
Wolf and Cub
2012-02-09
60

The Machine identifies Darren, a teenager whose brother was just murdered, as the next POI. Meanwhile, Finch is growing concerned that the son of his former business partner is dangerously close to finding out about The Machine.

15
15
Blue Code
2012-02-16
60

Reese infiltrates a group that specializes in couriering contraband in order to get close to their POI, the #2 in the operation. He's surprised to learn that his POI is an NYPD detective in deep cover.

16
16
Risk
2012-02-23
60

The Machine leads Reese and Finch to Wall Street when a sharp young trader at a major investment bank becomes embroiled in a multi-million dollar financial scam.

17
17
Baby Blue
2012-03-08
60

When The Machine spits out the number of a 6-month-old baby, Reese and Finch turn into overly protective parents - with an arsenal at their disposal. Meanwhile, when Elias resurfaces, Detective Carter begins to question her new allegiance with Reese and Finch.

18
18
Identity Crisis
2012-03-29
60

Finch and Reese are stymied to find their most recent POI is actually two different people. One is a beautiful woman who is an art dealer who is worried because she thinks someone is following her. The other is a man who was badly beaten and seems to be running an MDMA factory.

19
19
Flesh and Blood
2012-04-05
60

When The Machine spits out five numbers, naming the Don of each of New York's crime families, Reese and Finch suspect Elias is planning to eliminate his competition.

20
20
Matsya Nyaya
2012-04-26
60

The Machine's latest mark puts Reese undercover as part of an armored truck crew, a case that brings back memories of his last CIA mission and painful decisions he was forced to make.

21
21
Many Happy Returns
2012-05-03
60

It's Reese's birthday, and Finch gifts him with a day off - especially when he realizes that The Machine's latest number is sure to revive painful memories.

22
22
No Good Deed
2012-05-10
60

The newest POI's curiosity could spell his doom when he finds himself embroiled in a dark government conspiracy - one that Finch is all too familiar with. Meanwhile, Reese uncovers something revealing about Finch's past.

23
23
Firewall
2012-05-17
60

When a psychologist's number comes up, Reese must protect her from one of her patients while eluding capture by the FBI, who are closing in fast. Meanwhile, Finch receives an unwelcome visit from an old acquaintance.
Season 2
| Episode No. | No. Overall | Title | Airdate | Runtime | Summary |
| --- | --- | --- | --- | --- | --- |
| 1 | 24 | The Contingency | 2012-09-27 | 60 | With Finch missing - kidnapped by his hacker nemesis, Root, in last season's finale cliffhanger - Reese enlists Detectives Carter and Fusco to get his friend back. |
| 2 | 25 | Bad Code | 2012-10-04 | 60 | The Machine delivers the number of a cold case that leads Reese ever closer to catching up with Finch and his kidnapper, Root. |
| 3 | 26 | Masquerade | 2012-10-18 | 60 | With Finch back in the Library, Reese returns to field work, only to face his toughest case yet - protecting the privileged daughter of a Brazilian diplomat. |
| 4 | 27 | Triggerman | 2012-10-25 | 60 | When The Machine gives them the number of a mob enforcer whose life becomes endangered, Reese and Finch must decide whether to intervene or allow karma to balance the scales of justice. Meanwhile, Finch seeks aid from an unlikely source. |
| 5 | 28 | Bury the Lede | 2012-11-01 | 60 | Reese must protect an investigative journalist through surreptitious means to avoid becoming part of her story. |
| 6 | 29 | The High Road | 2012-11-08 | 60 | Reese goes undercover in an idyllic neighborhood when The Machine's latest number sends him to the suburbs. |
| 7 | 30 | Critical | 2012-11-15 | 60 | The Machine gives Finch and Reese the number of a brilliant surgeon, but they soon discover that a resourceful third party has raised the stakes for this POI, forcing them to turn to an unlikely source for help. |
| 8 | 31 | 'Til Death | 2012-11-29 | 60 | The team is spread thin when a husband and wife's numbers both come up. |
| 9 | 32 | C.O.D. | 2012-12-06 | 60 | Finch and Reese's surveillance skills are pushed to the limit when a New York City cab driver's number comes up and any one of his passengers could be involved in the impending crime. |
| 10 | 33 | Shadow Box | 2012-12-13 | 60 | While the FBI refocuses their efforts to catch "The Man in the Suit," Reese's latest POI becomes a personal quest after he learns that she's the sister of a soldier who was killed in action. |
| 11 | 34 | 2πR | 2013-01-03 | 60 | Finch goes undercover as a high school substitute teacher to protect a teen genius POI as Carter undertakes a dangerous mission to stop the FBI from determining that an imprisoned Reese is the "Man In a Suit". |
| 12 | 35 | Prisoner's Dilemma | 2013-01-10 | 60 | While Carter engages in mental warfare with the FBI to help Reese evade Agent Donnelly's narrowing focus, Reese crosses paths with foes both old and new. Meanwhile, Det. Fusco is forced to fly solo to help the team's newest POI: supermodel Karolina Kurkova. |
| 13 | 36 | Dead Reckoning | 2013-01-31 | 60 | Reese is abducted by an old acquaintance planning a massive act of cyber-warfare that could lead to Reese's death. |
| 14 | 37 | One Percent | 2013-02-07 | 60 | Reese and Finch meet their match in a tech billionaire POI whose curiosity and limitless resources threaten to expose their identities and sabotage their efforts to save his life. |
| 15 | 38 | Booked Solid | 2013-02-14 | 60 | Reese and Finch race to save a hotel maid's life but find themselves surrounded by more suspects than they may be able to eliminate when they realize any guest or staff member could be her potential killer. Meanwhile, Detective Carter weighs a major offer from the FBI. |
| 16 | 39 | Relevance | 2013-02-21 | 60 | A lethal and sexy government operative who tracks and stops terrorist threats before they occur finds herself on the run - and the new focus of Reese and Finch's attention. However, their pursuit proves to be their most formidable when they discover that her remarkable skillset equals their own. |
| 17 | 40 | Proteus | 2013-03-07 | 60 | After The Machine gives Reese and Finch six numbers at once, their search for clues leads them to a coastal town where they are forced to ride out a storm with a group of locals in a police station. However, as the weather rages outside, a sinister situation arises inside when they realize there is an unidentified killer hiding among them. |
| 18 | 41 | All In | 2013-03-14 | 60 | When an elderly gambler's number comes up, Reese and Finch head to Atlantic City to delve beneath the surface of their POI's seemingly ordinary life for answers. In New York, Carter's crusade to clear a fellow detective's name brings her perilously close to discovering the remaining HR faction within the department. |
| 19 | 42 | Trojan Horse | 2013-04-04 | 60 | When the number of a leading tech executive comes up, Finch infiltrates her corporation to gather intel but can't determine whether she is working in her company's best interest or planning to destroy it from the inside. Meanwhile, Carter continues to question Detective Beecher's integrity after he provides incriminating information about a fellow detective. |
| 20 | 43 | In Extremis | 2013-04-25 | 60 | When a luminary in the world of medicine is poisoned, Reese and Finch have just 24 hours to determine the deadly toxin he was given and find the person behind the attack. Meanwhile, Detective Fusco's past corruption catches up with him when an informant gives the Internal Affairs Bureau the crucial information they need to send him to prison. |
| 21 | 44 | Zero Day | 2013-05-02 | 60 | Reese and Finch realize that a virus has rendered The Machine erratic, causing it to issue numbers irregularly. As they race against the viral countdown, the team searches for a tech millionaire so elusive no one has ever seen him. Also, Detective Carter's mission to bring Cal Beecher's murderer to justice lands her squarely within the sights of the HR criminal organization. |
| 22 | 45 | God Mode | 2013-05-09 | 60 | Reese & Finch team up with surprising allies in a race to save The Machine from Root and the mysterious international organization Decima, who have both re-emerged with dangerous agendas. As the POI team faces off against enemies old and new, the nature of Finch's relationship with former partner Nathan Ingram is revealed along with his original motivation for wanting to save The Machine's irrelevant numbers. Meanwhile, in her mission to bring Cal Beecher's murderer to justice, Detective Carter finds herself up against the criminal organization known as HR. |
Season 3
| Episode No. | No. Overall | Title | Airdate | Runtime | Summary |
| --- | --- | --- | --- | --- | --- |
| 1 | 46 | Liberty | 2013-09-24 | 60 | The Machine, now completely self-governed with its whereabouts unknown, resumes giving Finch its "irrelevant" numbers for people in danger, which include a U.S. naval officer in town for Fleet Week. However, with so many sailors flooding the streets of New York City, finding the officer in time presents an even bigger challenge for Reese and Shaw. Meanwhile, Carter has been demoted to a patrol officer as a result of her being set up by the corrupt police crime organization HR, and sets a plan in motion to eradicate them for good. Also, Root tests the boundaries of her new asylum surroundings. |
| 2 | 47 | Nothing to Hide | 2013-10-01 | 60 | The number comes up for an Internet entrepreneur in the business of eliminating people's privacy, but finds his own being rapidly stripped away. As his life spirals out of control, Reese tries to protect him while Finch calls on Shaw, Carter and Fusco for help finding whoever is after him. Meanwhile, Carter finds herself unexpectedly paired with new rookie partner, Mike Laskey. |
| 3 | 48 | Lady Killer | 2013-10-08 | 60 | Reese and Finch enlist the help of Carter, Shaw and Zoe Morgan, who use their feminine wiles to bait a chameleon playboy who is either a predator or someone else's imminent prey. Meanwhile, The Machine helps Root to plot an escape from her psych ward confinement before a dangerous enemy can track her down. |
| 4 | 49 | Reasonable Doubt | 2013-10-15 | 60 | The team gets the number of a prominent New York lawyer and has to determine whether she orchestrated the death of her recently murdered husband, or if she is being framed. Meanwhile, Carter faces an issue with her new partner, Laskey, after he spots her with Reese, aka "The Man in the Suit". |
| 5 | 50 | Razgovor | 2013-10-22 | 60 | When Shaw is tasked to stay close to a 10-year-old identified by The Machine, she grudgingly develops respect for the young girl's skills in surveillance and realizes it could be the very reason why her number has come up. Meanwhile, Carter's mission to bring the crime organization HR to justice risks exposure. |
| 6 | 51 | Mors Praematura | 2013-10-29 | 60 | Freed from her psych ward confinement, Root receives a directive from The Machine that requires Shaw's assistance - by any means necessary - and takes extreme measures to gain her compliance. Also, Reese and Finch look for clues as to why a mild-mannered estate investigator's number has come up. |
| 7 | 52 | The Perfect Mark | 2013-11-05 | 60 | The number comes up of a hypnotherapist whose life, upon investigation by the POI team, suggests he is more than just a master of the mind. Meanwhile, Carter tracks an antiquities dealer whose business is connected to the crime organization HR. |
| 8 | 53 | Endgame | 2013-11-12 | 60 | The POI team's war with HR nears a boiling point when Finch receives 38 numbers at once from The Machine. He discovers they are connected to an unknown player who is inciting an all-out war between the crime organization and the Russian mob. Meanwhile, a window into Carter's past is seen through flashbacks with her son's father. |
| 9 | 54 | The Crossing | 2013-11-19 | 60 | Danger closes in when the battle to bring the crime organization HR to justice reaches new heights. Also, when The Machine suddenly gives out Reese's number, the POI team faces their greatest threat yet. |
| 10 | 55 | The Devil's Share | 2013-11-26 | 60 | As the POI team seeks justice for Carter's murder, Finch realizes one of his team members may go one step too far in order to end the war with HR. Also, The Machine gives out the number for NYPD Officer Patrick Simmons, one of the crime organization's key players. |
| 11 | 56 | Lethe | 2013-12-17 | 60 | Flashbacks to Finch's adolescence provide insight into his creation of The Machine. Also, the team receives the number of an already dying man, and Reese leaves the POI team behind in the aftermath of the war with the crime organization, HR. |
| 12 | 57 | Aletheia | 2014-01-07 | 60 | Multiple enemies converge on the POI team as they protect a dying man with a connection to Finch's past whose number has come up. They struggle to keep their enemies at bay without Reese, who has left the team and their mission behind following the tragic war with HR. However, being down one man could have catastrophic repercussions for the team. |
| 13 | 58 | 4C | 2014-01-14 | 60 | Reese boards an international flight in an attempt to put the team and the past behind him, but is angered when he realizes his travel plans have been manipulated. |
| 14 | 59 | Provenance | 2014-02-04 | 60 | Reese rejoins Finch in New York, but when the team receives the number of a highly skilled antiquities thief, a surprising turn of events finds them planning a heist which could land them all in jail. |
| 15 | 60 | Last Call | 2014-02-25 | 60 | Finch goes undercover in an emergency call center to protect a 911 operator, but it soon becomes clear that the threat reaches further than the team could have anticipated. |
| 16 | 61 | RAM | 2014-03-04 | 60 | The secrets of Finch's operation before he enlisted Reese are revealed, including shocking ties to present-day events. |
| 17 | 62 | / | 2014-03-18 | 60 | The Machine assigns Root to seek out a janitor with a mysterious past, but when her very presence puts his life in danger, Finch also receives his number. |
| 18 | 63 | Allegiance | 2014-03-25 | 60 | Finch and Reese must delve into the murky waters of international politics when they are given the number of a former government contractor who is stalking a UN diplomat. Also, an enemy attempts to gain an upper hand on Root. |
| 19 | 64 | Most Likely To... | 2014-04-01 | 60 | Reese and Shaw pose as alumni at a high school reunion in order to keep eyes on the latest POI. Meanwhile, Finch and Fusco travel to Washington, D.C., to investigate the motivations behind Vigilance's latest attack. |
| 20 | 65 | Death Benefit | 2014-04-15 | 60 | Reese poses as a Secret Service agent to get close to the latest POI, a U.S. congressman who may hold the key to derailing Decima's plans to bring a second Machine online. |
| 21 | 66 | Beta | 2014-04-29 | 60 | As Decima uses Samaritan's feeds to hunt Reese and Shaw, Greer exploits Finch's greatest weakness in an attempt to lure him out of hiding: his love for his former fiancée, Grace Hendricks. |
| 22 | 67 | A House Divided | 2014-05-06 | 60 | When an unknown entity prevents The Machine from seeing the full picture of an impending catastrophic event, it sends the team five separate numbers to help them piece together the bigger picture. Meanwhile, Root's team of hackers arrives in New York. |
| 23 | 68 | Deus Ex Machina | 2014-05-13 | 60 | The team takes desperate actions in its race to prevent the malevolent AI program Samaritan from coming online and making them its first targets. Meanwhile, the months-long battle with the anti-surveillance terrorist group Vigilance comes to a shocking conclusion. |
Season 4
| Episode No. | No. Overall | Title | Airdate | Runtime | Summary |
| --- | --- | --- | --- | --- | --- |
| 1 | 69 | Panopticon | 2014-09-23 | 60 | Forced to take on new identities created by Root, the team tries to adapt to their new lives. However, some find it hard to ignore The Machine's numbers, which puts them all at risk of being detected by Samaritan. |
| 2 | 70 | Nautilus | 2014-09-30 | 60 | Although Finch insists that he no longer wishes to help with new numbers, his interest is piqued when Reese learns that the newest POI is a brilliant college student engaged in a mysterious, life-and-death scavenger hunt. |
| 3 | 71 | Wingman | 2014-10-07 | 60 | Finch recruits Fusco to stick close to the latest POI, a professional "wingman," but learning how to approach women soon becomes the least of his worries. Meanwhile, Reese must find a way to play by the rules at his new day job as The Machine sends Finch and Root on a mysterious errand,. |
| 4 | 72 | Brotherhood | 2014-10-14 | 60 | Reese's cover job as a detective at the NYPD becomes complicated when the young brother and sister he's protecting become targets of a gang investigation. |
| 5 | 73 | Prophets | 2014-10-21 | 60 | Finch is suspicious when a gifted political pollster's number comes up at the same time that his typically ironclad predictions go wrong, and believes that the two events are linked. Meanwhile, Reese is sidelined by a direct order from Captain Moreno. |
| 6 | 74 | Pretenders | 2014-10-28 | 60 | Reese, Shaw and Fusco must protect a unassuming office worker who stumbles into a dangerous conspiracy while moonlighting as fake detective. Meanwhile, Finch travels to Hong Kong as part of his academic cover identity. |
| 7 | 75 | Honor Among Thieves | 2014-11-11 | 60 | Shaw joins a team of international thieves in order to keep tabs on the latest POI, but an unexpected turn of events puts her in danger of being detected by Samaritan. Also, Finch and Root undertake a dangerous sabotage mission. |
| 8 | 76 | Point of Origin | 2014-11-18 | 60 | Reese volunteers as an NYPD police academy instructor in order to keep an eye on a talented young officer whose suspicious actions make him question her motives. Meanwhile, Martine - armed with information from Samaritan - hunts a member of the team. |
| 9 | 77 | The Devil You Know | 2014-11-25 | 60 | Reese and Finch are caught in a power struggle for control of the city's gangs when Elias is targeted by Dominic, the ambitious leader of the Brotherhood. Meanwhile, Root and Shaw disagree over how to handle a new threat from Samaritan. |
| 10 | 78 | The Cold War | 2014-12-16 | 60 | Samaritan shows its power by erasing crime from the city for a day in an attempt to force The Machine out of hiding. |
| 11 | 79 | If-Then-Else | 2015-01-06 | 60 | Samaritan launches a cyber-attack on the stock exchange, leaving the team with no choice but to embark on a possible suicide mission in a desperate attempt to stop a global economic catastrophe. |
| 12 | 80 | Control-Alt-Delete | 2015-01-13 | 60 | Control, who oversees the handling of relevant numbers for the government, begins to question the methods and intentions of the Samaritan program. Also, alarming news reports of a pair of vigilantes rampaging through the Northeast begin to surface. |
| 13 | 81 | M.I.A. | 2015-02-03 | 60 | Reese and Root's hunt for Shaw takes them to a small town in upstate New York where it becomes apparent that not everything is as idyllic as it seems. Also, Fusco teams with a former POI to tackle the newest number. |
| 14 | 82 | Guilty | 2015-02-10 | 60 | When the Machine arranges for Finch to sit on the jury of a murder trial, he begins to suspect that a fellow juror is set to rig the proceedings. Meanwhile, Reese begins to open up to the department's therapist. |
| 15 | 83 | Q&A | 2015-02-17 | 60 | Reese tries to protect a software programmer with a mysterious second life, but it's unclear which side of her life the threat is coming from. Meanwhile, Claire, a young hacker who Finch tried to protect from Samaritan, reaches out to him for aid. |
| 16 | 84 | Blunt | 2015-02-24 | 60 | Reese and Finch must protect Harper, a street-smart grifter, when her plan to steal cash from a medical marijuana dispensary goes up in smoke. |
| 17 | 85 | Karma | 2015-03-10 | 60 | Reese and Finch try to protect a psychologist whose unorthodox methods for helping his patients find closure could cost him dearly. Meanwhile, flashbacks reveal Finch's fragile state in the days following the bombing that killed his best friend, Nathan Ingram. |
| 18 | 86 | Skip | 2015-03-24 | 60 | Reese must protect a bounty hunter who refuses to let the potential threat to her life deter her from the relentless pursuit of her target. Also, Finch tries to set the plan he began in Shanghai in motion. |
| 19 | 87 | Search and Destroy | 2015-04-07 | 60 | Reese and Finch scramble to protect a software CEO when his behavior becomes increasingly erratic following a hacker attack that reveals all his secrets and unravels his life. |
| 20 | 88 | Terra Incognita | 2015-04-14 | 60 | Reese finds himself on a perilous personal journey when he takes on a homicide case Detective Carter was never able to close. |
| 21 | 89 | Asylum | 2015-04-28 | 60 | Reese and Fusco get caught in the war between the two newest POIs, rival crime bosses Elias and Dominic. Also, a tantalizing clue to Shaw's whereabouts leads Finch and Root into a possible trap, and Control goes rogue to uncover the true intentions of the Samaritan program. |
| 22 | 90 | YHWH | 2015-05-05 | 60 | Finch and Root race to save The Machine, which has been located by the rival AI, Samaritan, while Reese is caught in the middle of the final showdown between rival crime bosses Elias and Dominic. |
Season 5
| Episode No. | No. Overall | Title | Airdate | Runtime | Summary |
| --- | --- | --- | --- | --- | --- |
| 1 | 91 | B.S.O.D. | 2016-05-03 | 60 | It's a race against time as Reese and Finch try to get the dying Machine to the subway station so that they can decompress it to a server capable of holding its memory. Meanwhile, Root turns to an old friend for identity papers as Decima agents close in on her, and Fusco deals with IAB in the aftermath of Dominic and Elias's deaths. |
| 2 | 92 | SNAFU | 2016-05-09 | 60 | Finch and Root try to deal with the Machine's reboot, but it flags them--and Reese--as threats due to their violent histories. Meanwhile, Reese and Fusco try to deal with an escalating increase in Numbers... and not all of them are real. |
| 3 | 93 | Truth Be Told | 2016-05-10 | 60 | Past and present collide when the team's newest Number is investigating the death of his brother... who Reese killed when he worked for the CIA. |
| 4 | 94 | 6,741 | 2016-05-16 | 60 | Sameen escapes from Decima and reunites with the team, but is plagued by strange visions and searing headaches. She soon realizes that something is seriously wrong... and there's only one way out. |
| 5 | 95 | ShotSeeker | 2016-05-17 | 60 | Reese protects an NYPD analyst whose investigation into a software glitch has drawn the attention of Samaritan. Also, Reese and Fusco are threatened by an ally of Elias's, who is looking to avenge his friend's death. |
| 6 | 96 | A More Perfect Union | 2016-05-23 | 60 | The Machine sends Reese and Finch to a wedding to protect a pair of POIs before their nuptials. Also, Fusco becomes angry at being kept in the dark by the team and takes it upon himself to investigate a string of missing person reports. |
| 7 | 97 | QSO | 2016-05-24 | 60 | Root goes undercover at a radio station to protect the host of a conspiracy theory show who stumbles upon information that could get him killed. Also, Samaritan's agents try to convince a member of the team that their goals are noble. |
| 8 | 98 | Reassortment | 2016-05-24 | 60 | Reese and Finch become trapped in a hospital that becomes ground zero for a deadly viral outbreak. Also, Samaritan's newest recruit has second thoughts and Shaw continues to struggle with reality. |
| 9 | 99 | Sotto Voce | 2016-05-30 | 60 | The mysterious criminal mastermind known as "The Voice" returns and traps Reese and Fusco in their own precinct with several armed gang members and the latest POI. Also, Root makes a shocking discovery. |
| 10 | 100 | The Day the World Went Away | 2016-05-31 | 60 | Finch's number comes up when a fatal error blows his cover identity and sets off a deadly series of escalating encounters with Samaritan's operatives. |
| 11 | 101 | Synecdoche | 2016-06-07 | 60 | The team must unravel a conspiracy and stay ahead of the Secret Service when the President of the United States becomes their newest POI. Also, Finch separates himself from the team and considers taking drastic action to combat Samaritan. |
| 12 | 102 | .exe | 2016-06-14 | 60 | As Reese and Shaw race to catch up with Finch, he infiltrates a maximum-security government facility in a desperate mission which could mean the end for not only Samaritan, but for himself and The Machine as well. |
| 13 | 103 | return 0 | 2016-06-21 | 60 | As Finch's virus spreads, destroying both Samaritan and the Machine, Samaritan makes one last desperate attempt to preserve itself and the team undertakes one last mission to stop it... and not everyone will survive. |
Series Cast
| | | | |
| --- | --- | --- | --- |
| | James Caviezel | as John Reese | |
| | Michael Emerson | as Harold Finch | |
| | Kevin Chapman | as Lionel Fusco | |
| | Taraji P. Henson | as Jocelyn "Joss" Carter | |
| | Amy Acker | as Samantha "Root" Groves | |
| | Sarah Shahi | as Sameen Shaw | |
| | Amy Acker | as The Machine | |
Series Crew
| | Position | Name |
| --- | --- | --- |
| | Creator | Jonathan Nolan |
| | Executive Producer | Jonathan Nolan |
| | Executive Producer | David Semel |
| | Executive Producer | Greg Plageman |
| | Executive Producer | Bryan Burk |
| | Executive Producer | J.J. Abrams |
| | Co-Executive Producer | Denise Thé |
| | Co-Producer | Denise Thé |
| | Executive Producer | Denise Thé |
| | Supervising Producer | Denise Thé |
| | Co-Executive Producer | Ashley Gable |
| | Co-Executive Producer | Amanda Segel |
| | Supervising Producer | Amanda Segel |
| | Co-Executive Producer | Patrick Harbinson |
| | Co-Executive Producer | Richard J. Lewis |
| | Co-Executive Producer | David Slack |
| | Co-Executive Producer | Kathy Lingg |
| | Co-Producer | Stephen Semel |
| | Supervising Producer | Stephen Semel |
| | Co-Executive Producer | Melissa Scrivner Love |
| | Co-Producer | Melissa Scrivner Love |
| | Supervising Producer | Melissa Scrivner Love |
| | Supervising Producer | Amy Berg |
| | Associate Producer | Noreen O'Toole |
| | Co-Producer | Noreen O'Toole |
| | Co-Producer | Erik Mountain |
| | Supervising Producer | Erik Mountain |
| | Associate Producer | Joshua Levey |
| | Co-Producer | Joshua Levey |
| | Supervising Producer | Joshua Levey |
| | Associate Producer | Chris Risner |
| | Associate Producer | Ben Brafman |
| | Producer | Athena Wickham |
| | Music | Ramin Djawadi |
| | Co-Executive Producer | Chris Fisher |
| | Executive Producer | Chris Fisher |
| | Editor | Mark Conte |
| | Production Designer | Rick Butler |
| | Director Of Photography | David Insley |
| | Producer | Margot Lulick |
| | Editor | Ryan Malanaphy |
| | Editor | Lola Popovac |
| | Editor | L.B. Brodie |
Related News
TVMaze