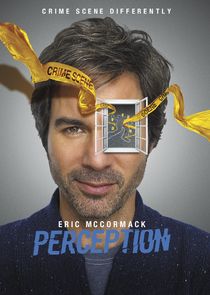 One of the most unique crime solvers on television, eccentric neuroscience professor Dr. Daniel Pierce, is recruited by the FBI to help solve complex cases. Dr. Pierce possesses an intimate knowledge of human behavior and a masterful understanding of the way the mind works. Although Pierce's mind may be brilliant, it's also damaged, as he suffers from paranoid schizophrenia.
Series Overview
Rating
imDb Rating: 7.5 (17,982 Votes)
Metascore: N/A
Plot
Dr. Daniel Pierce is an eccentric neuropsychiatrist who uses his unique outlook to help the federal government solve complex criminal cases.
Details
Rated: TV-14
Released: 09 Jul 2012
Runtime: 42 min
Genre: Crime, Drama, Mystery, Thriller
Director: N/A
Writer: Kenneth Biller, Michael Sussman
Actors: Eric McCormack, Rachael Leigh Cook, Kelly Rowan, Arjay Smith
Language: English
Country: USA
Awards: 2 wins & 4 nominations.
Total Seasons: 3
Previous Episode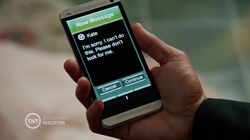 Run
Episode 3x15; Mar 17, 2015
When Moretti goes missing the day of her wedding, Pierce and Donnie set off in pursuit of the runaway bride. They soon learn that Kate has been abducted by a dangerous person from Pierce's own past. Now, Pierce and Donnie must risk everything to save Moretti before it's too late.
Previous Episodes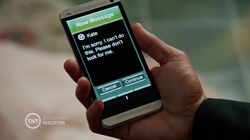 3x15: Run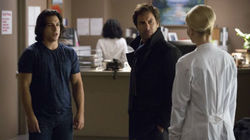 3x14: Romeo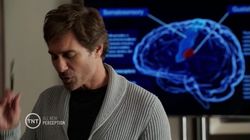 3x13: Mirror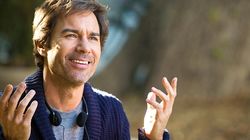 3x12: Meat


3x11: Brainstorm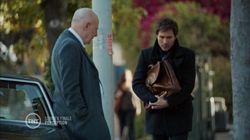 3x10: Dirty


3x9: Silence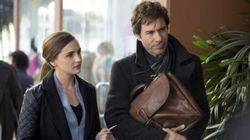 3x8: Prologue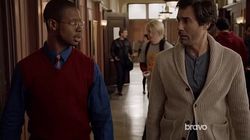 3x7: Bolero

View All Episodes
Cast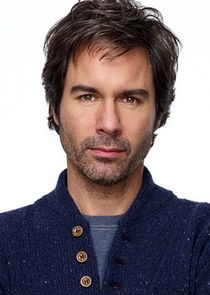 Eric McCormack as Dr. Daniel Pierce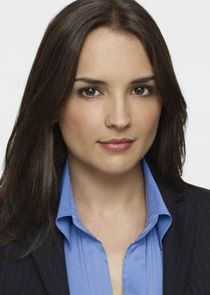 Rachael Leigh Cook as FBI Agent Katherine Rose "Kate" Moretti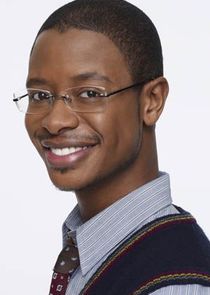 Arjay Smith as Max Lewicki
LeVar Burton as Paul Haley
Scott Wolf as Donald 'Donnie' Ryan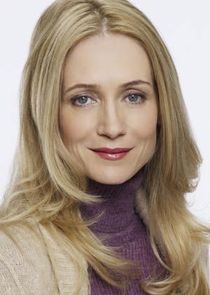 Kelly Rowan as Natalie Vincent
View Full Cast
Skip to:
Season 1
| Episode No. | No. Overall | Title | Airdate | Runtime | Summary |
| --- | --- | --- | --- | --- | --- |
| 1 | 1 | Pilot | 2012-07-09 | 60 | An offbeat neuroscience professor suffering from paranoid schizophrenia works with the FBI to crack intricate cases in this crime drama. In the series premiere, the professor zeros in on the death of a pharmaceutical executive. |
| 2 | 2 | Faces | 2012-07-16 | 60 | Pierce is enlisted to help crack the case of a murdered mail-order bride. A twist marks the investigation when it's discovered the prime suspect suffers from an unusual condition. Elsewhere, Moretti is drawn to a handsome new professor. |
| 3 | 3 | 86'd | 2012-07-23 | 60 | Pierce and Moretti spring into action when a serial killer from 1986 returns and begins murdering again. Moretti receives advice about the case from her father, who investigated the original killing spree. |
| 4 | 4 | Cipher | 2012-07-30 | 60 | Pierce scrambles to crack a coded newspaper message left by someone possibly connected to a murder. |
| 5 | 5 | The Messenger | 2012-08-06 | 60 | Pierce and Moretti investigate the murder of a young man who was a member of a cult. Elsewhere, Pierce scores a university award for his research. |
| 6 | 6 | Lovesick | 2012-08-20 | 60 | Pierce is enlisted to help the FBI investigate the slaying of a therapist. Elsewhere, Moretti inches closer to Professor Hathaway; and Haley uses Pierce as a pawn to get funding for a new building. |
| 7 | 7 | Nemesis | 2012-08-27 | 60 | Pierce investigates a case revolving around a schizophrenic. Meanwhile, Moretti tries to impress her new FBI boss. |
| 8 | 8 | Kilimanjaro | 2012-09-03 | 60 | Pierce and Moretti investigate the slaying of a female college student, but the case soon forces Pierce to face truths from his past. Meanwhile, Moretti reconsiders her relationship with Dr. Hathaway. |
| 9 | 9 | Shadow | 2012-09-10 | 60 | A conspiracy theory swirls about an effort to cover up the murder of a senator. Pierce is on the case, but he begins to suspect that seemingly trustworthy people are plotting against him. |
| 10 | 10 | Light | 2012-09-17 | 60 | New evidence emerges that gives credibility to Pierce's conspiracy theory. Meanwhile, Pierce is forced to confront truths about Natalie. |
Season 2
| Episode No. | No. Overall | Title | Airdate | Runtime | Summary |
| --- | --- | --- | --- | --- | --- |
| 1 | 11 | Ch-Ch-Changes | 2013-06-25 | 60 | Agent Kate Moretti asks Dr. Daniel Pierce to determine the mental competency of a man being retried for murder. But the trial takes a shocking and unexpected turn when Pierce's findings question whether the person standing trial is the same person he was six years ago. Meanwhile, Moretti is unpleasantly surprised to discover that the Assistant U.S. Attorney prosecuting the case is her soon-to-be-ex-husband Donnie Ryan. |
| 2 | 12 | Alienation | 2013-07-02 | 60 | Pierce and Moretti take on an extraterrestrial case when a woman reports that aliens have abducted her husband. When Pierce and Moretti arrive to investigate, however, they make a startling discovery. Meanwhile, things heat up between Pierce and his real-life girlfriend, Caroline, but his relationship could be jeopardized if he can't get his imaginary girlfriend, Natalie, out of his mind. |
| 3 | 13 | Blindness | 2013-07-09 | 60 | When a series of bizarre public murders occur, Pierce realizes that the killer is trying to send a message about inattentional blindness, but Donnie doubts this theory. Pierce has a trick up his sleeve that can prove his point, and they must scramble to piece together the clues before the clever killer can make any more examples out of innocent victims. |
| 4 | 14 | Toxic | 2013-07-16 | 60 | Pierce accepts an invitation to work on a case from a renowned environmental activist concerning a chain of abnormal neurological reactions in a group of young girls. However, upon examining the girls, Pierce discovers that a dark secret is at the root of their ailments. Meanwhile, Moretti questions Pierce's motives in working on a case without her. |
| 5 | 15 | Caleidoscope | 2013-07-23 | 60 | Pierce and Morretti plunge into virtual reality to solve the murder of Kurt Simpson, a man who spent most of his time in a massive multiplayer online game called Caleidoscope. After creating an avatar of himself to investigate the crime, Pierce struggles more than ever to distinguish between reality and fantasy. |
| 6 | 16 | Defective | 2013-07-30 | 60 | New brain device to control tremors seems to have a defect that turns out to be far more serious than a technical malfunction, and Pierce partners with Donnie to investigate. Their unlikely alliance is tested when the case escalates to murder. Meanwhile, Lewicki learns a valuable lesson about dating. |
| 7 | 17 | Neuropositive | 2013-08-06 | 60 | When Moretti receives a deathbed confession about the hit-and-run murder of a teenager from 1992, she calls on Pierce to determine the ailing man's credibility. The case becomes complicated, however, when the alleged killer's physician, Dr. Hutchins, reveals that his patient's tumor has mysteriously disappeared. Pierce and Moretti must dig deeper into the past to uncover the truth behind a shocking series of apparent homicides. |
| 8 | 18 | Asylum | 2013-08-13 | 60 | Pierce investigates a gruesome stabbing at a psychiatric hospital. Guided by his hallucination of Sigmund Freud, Pierce becomes convinced the hospital is full of dark secrets. |
| 9 | 19 | Wounded | 2013-08-20 | 60 | Donnie tries to help a war hero suffering from a neurological disorder, but what starts out as a good deed ends up having major implications. Meanwhile, Pierce gets an unexpected surprise when a fling from his past shows up. |
| 10 | 20 | Warriors | 2013-08-27 | 60 | Morretti faces criminal charges after taking things into her own hands while working on a dangerous case. Pierce and Donnie strive to clear her name, but as conflicting evidence builds, even Kate begins to question her own innocence. |
| 11 | 21 | Curveball | 2014-02-25 | 60 | With the help of his hallucination, Hall of Famer Mordecai "Three Finger" Brown, Pierce fights for an autistic teen under interrogation for murder. Meanwhile, Dean Haley turns on the charm in order to convince a neuroscience prodigy to attend CLMU. |
| 12 | 22 | Brotherhood | 2014-03-04 | 60 | Pierce and Lewicki are caught off guard when Lewicki's brother Kenny shows up unannounced. In an unwelcome turn of events, Kenny is named the key suspect in a homicide case, leaving Pierce torn between helping a friend and serving justice. Meanwhile, Lewicki is approached with a tantalizing offer that makes him question Pierce's loyalty to him. |
| 13 | 23 | Cobra | 2014-03-11 | 60 | Tensions arise between the CIA and FBI after Pierce receives a tip that the CIA might be assassinating U.S. citizens. Things become more complicated when one of Pierce's close friends is murdered. Meanwhile, Moretti tries to overcome her trust issues with Donnie. |
| 14 | 24 | Obsession | 2014-03-18 | 60 | Pierce's mental stability is questioned and his job threatened when he is accused of stalking his ex-girlfriend, Caroline Newsome. As the situation escalates, Moretti works to find the real stalker with help from a visiting inspector from Canada. |
Season 3
| Episode No. | No. Overall | Title | Airdate | Runtime | Summary |
| --- | --- | --- | --- | --- | --- |
| 1 | 25 | Paris | 2014-06-17 | 60 | Dr. Daniel Pierce's picture-perfect new life in Paris is suddenly turned upside down after he is approached by the FBI legat to help with a dangerous international case. Meanwhile, his assistant Max Lewicki and Dean Paul Haley plot to get Pierce to return to Chicago. |
| 2 | 26 | Painless | 2014-06-24 | 60 | When a prosecutor mysteriously drops dead in the middle of a courtroom, Pierce and Moretti go on the hunt for a killer. Meanwhile, Moretti and Donnie make some decisions about their future. |
| 3 | 27 | Shiver | 2014-07-01 | 60 | After a young victim with a developmental disorder is taken hostage in a bank robbery, Moretti brings in Pierce to interview the boy. When they finally track down the culprits, they discover the case is about much more than money. Meanwhile, Pierce's estranged father James pays him a visit. |
| 4 | 28 | Possession | 2014-07-08 | 60 | Moretti calls on Pierce to examine Elena Douglas, a woman who has confessed to murder and claims to be possessed by the Devil. Meanwhile, Donnie and Moretti's wedding plans hit a bump in the road. |
| 5 | 29 | Eternity | 2014-07-15 | 60 | When renowned neuroscientist Landon Jennings is found dead, Moretti and Pierce must figure out how someone could have gained access to his impenetrable study in order to kill him. Lewicki finds himself with twice the work when Pierce's father James moves in with them. |
| 6 | 30 | Inconceivable | 2014-07-22 | 60 | When an infant is reported stolen, Moretti hunts down the kidnapper and makes a very bizarre discovery. As Pierce and Moretti investigate a related murder, they find that there might be another child out there who needs their help. Meanwhile, Donnie and Moretti discuss their future together when Donnie looks into buying a house in the suburbs. Featuring guest star Jeff Branson. |
| 7 | 31 | Bolero | 2014-07-29 | 60 | After Pierce witnesses a gallery owner die during a seizure caused by a video installation, he convinces Moretti that it was actually a murder. Their search for the killer puts them in the middle of a brazen art heist. As Pierce works on the case, he is forced to re-examine his relationship with Natalie. Featuring guest star Francesca Eastwood. |
| 8 | 32 | Prologue | 2014-08-05 | 60 | After a missing FBI agent turns up dead, Pierce is forced to face the one case he was never able to solve. When they discover that the killer is still out there, Pierce agrees to help Moretti, against the wishes of his therapist, Dr. Rosenthal, who believes it will only exacerbate Pierce's condition. |
| 9 | 33 | Silence | 2014-08-12 | 60 | Donnie and Moretti are caught in the crossfire when a sniper shoots up the lobby of the Federal Building. When Pierce determines that the shooter is afraid of Extreme Low Frequency radio waves, he and Moretti take a trip to the Quiet Zone in Virginia, where they think the shooter is hiding out. Meanwhile, an alluring woman named Shelby Buchanan courts Donnie to run for political office. |
| 10 | 34 | Dirty | 2014-08-19 | 60 | When Donnie finds himself in a compromising situation, he calls Pierce for help. As the evidence begins to stack against Donnie, Pierce and Moretti struggle with their own fears and doubts, as they work to solve the case. During the chaos, Pierce must deal with his father after he assaults someone at the assisted living facility. |
| 11 | 35 | Brainstorm | 2015-02-17 | 60 | After Dr. Daniel Pierce suffers a traumatic injury, his father, James, and his friend Paul Haley have to make a difficult choice on whether to allow Pierce to undergo a high-risk surgery. Meanwhile, Pierce works to solve a different kind of murder case that has him questioning everything he sees and hears. |
| 12 | 36 | Meat | 2015-02-24 | 60 | When the owners of a meat company are brutally murdered, Agent Kate Moretti goes undercover to investigate an animal rights group suspected of foul play. Meanwhile, as Pierce helps solve the case, he considers making a deeply personal confession to Kate. |
| 13 | 37 | Mirror | 2015-03-03 | 60 | Pierce and Moretti undercover an international scandal while investigating the murders of a Bangladeshi diplomat and a Chicago reporter. Distracted by the case, Moretti struggles with preparations for her upcoming wedding to Donnie and turns to Pierce for help. |
| 14 | 38 | Romeo | 2015-03-10 | 60 | After a student is found murdered, Pierce tries to find the killer while defending the victim's boyfriend, who is believed to be mentally ill and guilty of the crime. Meanwhile, Pierce must confront his feelings as Kate and Donnie prepare for their wedding day. |
| 15 | 39 | Run | 2015-03-17 | 60 | When Moretti goes missing the day of her wedding, Pierce and Donnie set off in pursuit of the runaway bride. They soon learn that Kate has been abducted by a dangerous person from Pierce's own past. Now, Pierce and Donnie must risk everything to save Moretti before it's too late. |
Series Cast
| | | | |
| --- | --- | --- | --- |
| | Eric McCormack | as Dr. Daniel Pierce | |
| | Rachael Leigh Cook | as FBI Agent Katherine Rose "Kate" Moretti | |
| | Arjay Smith | as Max Lewicki | |
| | LeVar Burton | as Paul Haley | |
| | Scott Wolf | as Donald 'Donnie' Ryan | |
| | Kelly Rowan | as Natalie Vincent | |
| | Kelly Rowan | as Caroline Newsome | |
Series Crew
| | Position | Name |
| --- | --- | --- |
| | Associate Producer | Tim Scanlan |
| | Co-Executive Producer | Sean Whitesell |
| | Co-Executive Producer | Jonathan Abrahams |
| | Supervising Producer | Jonathan Abrahams |
| | Co-Executive Producer | Amanda Green |
| | Executive Producer | Amanda Green |
| | Executive Producer | Alan Poul |
| | Creator | Kenneth Biller |
| | Executive Producer | Kenneth Biller |
| | Associate Producer | Blake McCormick |
| | Co-Executive Producer | Mike Sussman |
| | Creator | Mike Sussman |
| | Executive Producer | Mike Sussman |
| | Co-Executive Producer | Stephen Tolkin |
| | Co-Producer | Jason Ning |
| | Supervising Producer | Jason Ning |
| | Co-Producer | Cleve Landsberg |
| | Associate Producer | Nicole Carrasco |
Related News
TVMaze