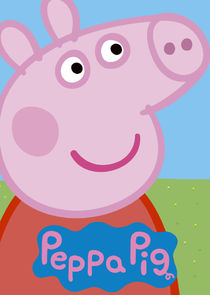 Peppa Pig is a loveable, cheeky little piggy who lives with her little brother George, Mummy Pig and Daddy Pig. Peppa's favourite things include playing games, dressing up, days out and jumping in muddy puddles. Her adventures always end happily with loud snorts of laughter.
Series Overview
Rating
imDb Rating: 6.2 (2,835 Votes)
Metascore: N/A
Plot
A little pig named Peppa and her little brother George have journeys everyday with their family and friends.
Details
Rated: TV-Y
Released: 31 May 2004
Runtime: 9 min
Genre: Animation, Short, Family
Director: N/A
Writer: Neville Astley, Mark Baker
Actors: John Sparkes, Morwenna Banks, Richard Ridings, Oliver May
Language: English, Welsh
Country: UK
Awards: 2 wins & 1 nomination.
Total Seasons: 5
Previous Episode
Buried Treasure
Episode 6x25; Aug 16, 2019
Previous Episodes 6x25: Buried Treasure 6x24: Bat and Ball 6x23: Super Potato Movie 6x22: Bird Spotting 6x21: Roman Day 6x20: TV Land 6x19: Pizza! Pizza! 6x18: The Petting Farm 6x17: Grandpa Pig's birthday

View All Episodes
Recent News
YouTube Kids launches on the web
Kid-friendly YouTube content now has its own website, youtubekids.com. The website will offer a similar experience to the existing YouTube Kids mobile app, where parents will be able to direct their child to videos that are age-appropriate, as well as track t…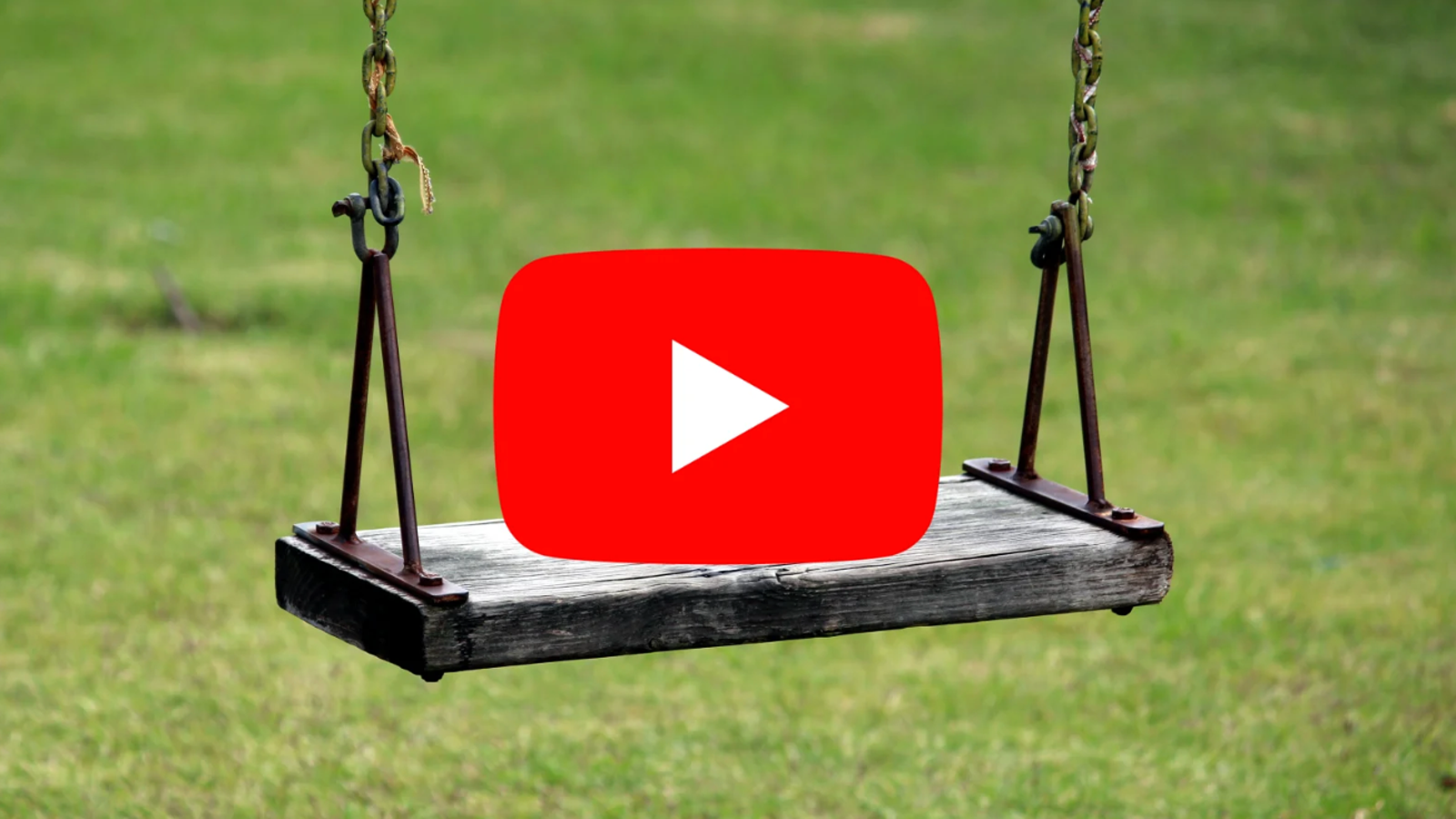 via NewsAPI
View More Related News
Skip to:
Season 1
| Episode No. | No. Overall | Title | Airdate | Runtime | Summary |
| --- | --- | --- | --- | --- | --- |
| 1 | 1 | Muddy Puddles | 2004-05-31 | 5 | |
| 2 | 2 | Mr. Dinosaur is Lost | 2004-06-01 | 5 | |
| 3 | 3 | Best Friend | 2004-06-02 | 5 | |
| 4 | 4 | Polly Parrot | 2004-06-03 | 5 | |
| 5 | 5 | Hide and Seek | 2004-06-04 | 5 | |
| 6 | 6 | The Playgroup | 2004-06-06 | 5 | |
| 7 | 7 | Mummy Pig at Work | 2004-06-07 | 5 | |
| 8 | 8 | Piggy in the Middle | 2004-06-08 | 5 | |
| 9 | 9 | Daddy Loses His Glasses | 2004-06-09 | 5 | |
| 10 | 10 | Gardening | 2004-06-10 | 5 | |
| 11 | 11 | Hiccups | 2004-06-11 | 5 | |
| 12 | 12 | Bicycles | 2004-06-13 | 5 | |
| 13 | 13 | Secrets | 2004-06-14 | 5 | |
| 14 | 14 | Flying a Kite | 2004-06-15 | 5 | |
| 15 | 15 | Picnic | 2004-06-16 | 5 | |
| 16 | 16 | Musical Instruments | 2004-06-17 | 5 | |
| 17 | 17 | Frogs and Worms and Butterflies | 2004-06-18 | 5 | |
| 18 | 18 | Dressing Up | 2004-06-20 | 5 | |
| 19 | 19 | New Shoes | 2004-06-21 | 5 | |
| 20 | 20 | The School Fete | 2004-06-22 | 5 | |
| 21 | 21 | Mummy Pig's Birthday | 2004-06-23 | 5 | |
| 22 | 22 | The Tooth Fairy | 2004-06-24 | 5 | |
| 23 | 23 | The New Car | 2004-06-25 | 5 | |
| 24 | 24 | Treasure Hunt | 2004-06-27 | 5 | |
| 25 | 25 | Not Very Well | 2004-06-28 | 5 | |
| 26 | 26 | Snow | 2004-06-29 | 5 | |
| 27 | 27 | Windy Castle | 2004-06-30 | 5 | |
| 28 | 28 | My Cousin Chloé | 2004-07-01 | 5 | |
| 29 | 29 | Pancakes | 2004-07-02 | 5 | |
| 30 | 30 | Babysitting | 2004-07-04 | 5 | |
| 31 | 31 | Ballet Lesson | 2004-07-05 | 5 | |
| 32 | 32 | Thunderstorm | 2004-07-06 | 5 | |
| 33 | 33 | Cleaning the Car | 2004-07-07 | 5 | |
| 34 | 34 | Lunch | 2004-07-08 | 5 | |
| 35 | 35 | Camping | 2004-07-09 | 5 | |
| 36 | 36 | The Sleepy Princess | 2004-10-28 | 5 | |
| 37 | 37 | The Tree House | 2004-10-29 | 5 | |
| 38 | 38 | Fancy Dress Party | 2004-10-31 | 5 | |
| 39 | 39 | The Museum | 2004-11-01 | 5 | |
| 40 | 40 | Very Hot Day | 2004-11-02 | 5 | |
| 41 | 41 | Chloé's Puppet Show | 2004-11-03 | 5 | |
| 42 | 42 | Daddy Gets Fit | 2004-11-04 | 5 | |
| 43 | 43 | Tidying Up | 2004-11-05 | 5 | |
| 44 | 44 | The Playground | 2004-11-07 | 5 | |
| 45 | 45 | Daddy Puts Up a Picture | 2004-11-08 | 5 | |
| 46 | 46 | At the Beach | 2004-11-09 | 5 | |
| 47 | 47 | Mister Skinnylegs | 2004-11-10 | 5 | |
| 48 | 48 | Grandpa Pig's Boat | 2004-11-11 | 5 | |
| 49 | 49 | Shopping | 2004-11-12 | 5 | |
| 50 | 50 | My Birthday Party | 2004-11-28 | 5 | |
| 51 | 51 | Daddy's Movie Camera | 2004-11-29 | 5 | |
| 52 | 52 | School Play | 2004-11-30 | 5 | |
Season 2
| Episode No. | No. Overall | Title | Airdate | Runtime | Summary |
| --- | --- | --- | --- | --- | --- |
| 1 | 53 | Bubbles | 2006-09-04 | 5 | |
| 2 | 54 | Emily Elephant | 2006-09-05 | 5 | |
| 3 | 55 | Polly's Holiday | 2006-09-06 | 5 | |
| 4 | 56 | Teddy's Day Out | 2006-09-07 | 5 | |
| 5 | 57 | Mysteries | 2006-09-08 | 5 | |
| 6 | 58 | George's Friend | 2006-09-11 | 5 | |
| 7 | 59 | Mr. Scarecrow | 2006-09-12 | 5 | |
| 8 | 60 | Windy Autumn Day | 2006-09-13 | 5 | |
| 9 | 61 | The Time Capsule | 2006-09-14 | 5 | |
| 10 | 62 | Rock Pools | 2006-09-15 | 5 | |
| 11 | 63 | Recycling | 2006-09-18 | 5 | |
| 12 | 64 | The Boat Pond | 2006-09-19 | 5 | |
| 13 | 65 | Traffic Jam | 2006-09-20 | 5 | |
| 14 | 66 | Bedtime | 2006-09-21 | 5 | |
| 15 | 67 | Sports Day | 2006-12-25 | 5 | |
| 16 | 68 | The Eye Test | 2006-12-26 | 5 | |
| 17 | 69 | Granddad Dog's Garage | 2006-12-27 | 5 | |
| 18 | 70 | Foggy Day | 2006-12-28 | 5 | |
| 19 | 71 | Jumble Sale | 2006-12-29 | 5 | |
| 20 | 72 | Swimming | 2007-01-01 | 5 | |
| 21 | 73 | Tiny Creatures | 2007-01-02 | 5 | |
| 22 | 74 | Daddy Pig's Office | 2007-01-03 | 5 | |
| 23 | 75 | Pirate Island | 2007-01-04 | 5 | |
| 24 | 76 | George Catches a Cold | 2007-01-05 | 5 | |
| 25 | 77 | The Balloon Ride | 2007-01-08 | 5 | |
| 26 | 78 | George's Birthday | 2007-01-09 | 5 | |
| 27 | 79 | The Long Grass | 2007-03-05 | 5 | |
| 28 | 80 | Zoë Zebra the Postman's Daughter | 2007-03-06 | 5 | |
| 29 | 81 | Painting | 2007-03-07 | 5 | |
| 30 | 82 | Cuckoo Clock | 2007-03-08 | 5 | |
| 31 | 83 | The Baby Piggy | 2007-03-09 | 5 | |
| 32 | 84 | Grandpa's Little Train | 2007-03-12 | 5 | |
| 33 | 85 | The Cycle Ride | 2007-03-13 | 5 | |
| 34 | 86 | Ice Skating | 2007-03-14 | 5 | |
| 35 | 87 | The Dentist | 2007-03-15 | 5 | |
| 36 | 88 | Dens | 2007-03-16 | 5 | |
| 37 | 89 | Pretend Friend | 2007-03-19 | 5 | |
| 38 | 90 | School Bus Trip | 2007-03-20 | 5 | |
| 39 | 91 | Rebecca Rabbit | 2007-03-21 | 5 | |
| 40 | 92 | Nature Trail | 2007-03-22 | 5 | |
| 41 | 93 | Pen Pal | 2007-06-05 | 5 | |
| 42 | 94 | Granny and Grandpa's Attic | 2007-06-06 | 5 | |
| 43 | 95 | The Quarrel | 2007-06-07 | 5 | |
| 44 | 96 | The Toy Cupboard | 2007-06-08 | 5 | |
| 45 | 97 | School Camp | 2007-06-11 | 5 | |
| 46 | 98 | Captain Daddy Pig | 2007-06-12 | 5 | |
| 47 | 99 | The Powercut | 2007-06-13 | 5 | |
| 48 | 100 | Bouncy Ball | 2007-06-14 | 5 | |
| 49 | 101 | Stars | 2007-06-15 | 5 | |
| 50 | 102 | Daddy Pig's Birthday | 2007-06-18 | 5 | |
| 51 | 103 | Sleepover | 2007-06-19 | 5 | |
| 52 | 104 | Cold Winter Day | 2007-06-20 | 5 | |
Season 3
| Episode No. | No. Overall | Title | Airdate | Runtime | Summary |
| --- | --- | --- | --- | --- | --- |
| 1 | 105 | Work and Play | 2010-11-13 | 5 | |
| 2 | 106 | The Rainbow | 2010-11-13 | 5 | |
| 3 | 107 | Pedro's Cough | 2010-11-13 | 5 | |
| 4 | 108 | The Library | 2010-11-13 | 5 | |
| 5 | 109 | The Camper Van | 2010-11-13 | 5 | |
| 6 | 110 | Camping Holiday | 2010-11-13 | 5 | |
| 7 | 111 | Compost | 2010-11-13 | 5 | |
| 8 | 112 | Richard Rabbit Comes to Play | 2010-11-13 | 5 | |
| 9 | 113 | Fun Run | 2010-11-13 | 5 | |
| 10 | 114 | Washing | 2010-11-13 | 5 | |
| 11 | 115 | Polly's Boat Trip | 2010-11-13 | 5 | |
| 12 | 116 | Delphine Donkey | 2010-11-13 | 5 | |
| 13 | 117 | The Fire Engine | 2010-11-13 | 5 | |
| 14 | 118 | Princess Peppa | 2009-11-02 | 5 | |
| 15 | 119 | Teddy Playgroup | 2009-11-03 | 5 | |
| 16 | 120 | Danny's Pirate Party | 2009-11-04 | 5 | |
| 17 | 121 | Mr. Potato Comes to Town | 2010-11-13 | 5 | |
| 18 | 122 | The Train Ride | 2010-11-13 | 5 | |
| 19 | 123 | Granny Pig's Chickens | 2010-11-13 | 5 | |
| 20 | 124 | Talent Day | 2009-11-10 | 5 | |
| 21 | 125 | A Trip to the Moon | 2009-11-11 | 5 | |
| 22 | 126 | Grandpa at the Playground | 2009-11-12 | 5 | |
| 23 | 127 | Goldie the Fish | 2009-11-13 | 5 | |
| 24 | 128 | Funfair | 2009-11-16 | 5 | |
| 25 | 129 | Numbers | 2009-11-17 | 5 | |
| 26 | 130 | Digging Up the Road | 2009-11-18 | 5 | |
| 27 | 131 | Freddy Fox | 2010-09-24 | 5 | |
| 28 | 132 | Whistling | 2010-09-24 | 5 | |
| 29 | 133 | Doctor Hamster's Tortoise | 2010-09-27 | 5 | |
| 30 | 134 | Sun, Sea and Snow | 2010-09-27 | 5 | |
| 31 | 135 | Grandpa Pig's Computer | 2010-09-28 | 5 | |
| 32 | 136 | Hospital | 2010-09-28 | 5 | |
| 33 | 137 | Spring | 2010-09-29 | 5 | |
| 34 | 138 | Miss Rabbit's Helicopter | 2010-09-29 | 5 | |
| 35 | 139 | Baby Alexander | 2010-09-30 | 5 | |
| 36 | 140 | Grampy Rabbit's Lighthouse | 2010-09-30 | 5 | |
| 37 | 141 | Miss Rabbit's Day Off | 2010-10-01 | 5 | |
| 38 | 142 | The Secret Club | 2010-11-19 | 5 | |
| 39 | 143 | Grampy Rabbit's Boatyard | 2010-11-20 | 5 | |
| 40 | 144 | Shake, Rattle and Bang | 2010-11-20 | 5 | |
| 41 | 145 | Champion Daddy Pig | 2010-11-21 | 5 | |
| 42 | 146 | Chatterbox | 2010-11-21 | 5 | |
| 43 | 147 | Mr. Fox's Van | 2010-11-22 | 5 | |
| 44 | 148 | Chloé's Big Friends | 2010-11-22 | 5 | |
| 45 | 149 | Gym Class | 2010-11-23 | 5 | |
| 46 | 150 | The Blackberry Bush | 2010-11-23 | 5 | |
| 47 | 151 | Pottery | 2010-11-24 | 5 | |
| 48 | 152 | Paper Aeroplanes | 2010-11-24 | 5 | |
| 49 | 153 | Edmond Elephant's Birthday | 2010-11-25 | 5 | |
| 50 | 154 | The Biggest Muddy Puddle in the World | 2010-11-25 | 5 | |
| 51 | 155 | Santa's Grotto | 2010-12-17 | 5 | |
| 52 | 156 | Santa's Visit | 2010-12-17 | 5 | |
Season 4
| Episode No. | No. Overall | Title | Airdate | Runtime | Summary |
| --- | --- | --- | --- | --- | --- |
| 1 | 157 | Potato City | 2011-05-23 | 5 | |
| 2 | 158 | The New House | 2011-05-23 | 5 | |
| 3 | 159 | Basketball | 2011-05-24 | 5 | |
| 4 | 160 | Horsey Twinkle Toes | 2011-05-24 | 5 | |
| 5 | 161 | Naughty Tortoise | 2011-05-25 | 5 | |
| 6 | 162 | Mr. Fox's Shop | 2011-05-25 | 5 | |
| 7 | 163 | Shadows | 2011-05-26 | 5 | |
| 8 | 164 | International Day | 2011-05-26 | 5 | |
| 9 | 165 | The Rainy Day Game | 2011-05-27 | 5 | |
| 10 | 166 | Mummy Rabbit's Bump | 2011-05-27 | 5 | |
| 11 | 167 | Pedro the Cowboy | 2011-05-30 | 5 | |
| 12 | 168 | Peppa and George's Garden | 2011-05-30 | 5 | |
| 13 | 169 | The Flying Vet | 2011-05-31 | 5 | |
| 14 | 170 | Kylie Kangaroo | 2011-11-09 | 5 | |
| 15 | 171 | Captain Daddy Dog | 2011-12-16 | 5 | |
| 16 | 172 | Grampy Rabbit's Dinosaur Park | 2011-12-16 | 5 | |
| 17 | 173 | Bedtime Story | 2011-12-19 | 5 | |
| 18 | 174 | Lost Keys | 2011-12-19 | 5 | |
| 19 | 175 | George's New Dinosaur | 2011-12-20 | 5 | |
| 20 | 176 | Grandpa Pig's Train to the Rescue | 2011-12-20 | 5 | |
| 21 | 177 | The Pet Competition | 2011-12-21 | 5 | |
| 22 | 178 | Spider Web | 2011-12-21 | 5 | |
| 23 | 179 | The Noisy Night | 2011-12-22 | 5 | |
| 24 | 180 | The Wishing Well | 2011-12-22 | 5 | |
| 25 | 181 | Mr. Potato's Christmas Show | 2011-12-23 | 5 | |
| 26 | 182 | Madame Gazelle's Leaving Party | 2011-12-23 | 5 | |
| 27 | 183 | The Queen | 2012-06-04 | 5 | |
| 28 | 184 | Desert Island | 2012-06-05 | 5 | |
| 29 | 185 | Perfume | 2012-06-06 | 5 | |
| 30 | 186 | The Children's Fete | 2012-06-07 | 5 | |
| 31 | 187 | The Aquarium | 2012-06-08 | 5 | |
| 32 | 188 | George's Racing Car | 2012-06-11 | 5 | |
| 33 | 189 | The Little Boat | 2012-06-12 | 5 | |
| 34 | 190 | The Sandpit | 2012-06-13 | 5 | |
| 35 | 191 | Night Animals | 2012-06-14 | 5 | |
| 36 | 192 | Flying on Holiday | 2012-06-15 | 5 | |
| 37 | 193 | The Holiday House | 2012-06-18 | 5 | |
| 38 | 194 | Holiday in the Sun | 2012-06-19 | 5 | |
| 39 | 195 | The End of the Holiday | 2012-06-20 | 5 | |
| 40 | 196 | Mirrors | 2012-12-12 | 5 | |
| 41 | 197 | Pedro is Late | 2012-12-13 | 5 | |
| 42 | 198 | Garden Games | 2012-12-14 | 5 | |
| 43 | 199 | Going Boating | 2012-12-17 | 5 | |
| 44 | 200 | Mr. Bull in a China Shop | 2012-12-18 | 5 | |
| 45 | 201 | Fruit | 2012-12-19 | 5 | |
| 46 | 202 | George's Balloon | 2012-12-20 | 5 | |
| 47 | 203 | Peppa's Circus | 2012-12-21 | 5 | |
| 48 | 204 | The Fish Pond | 2012-12-24 | 5 | |
| 49 | 205 | Snowy Mountain | 2012-12-25 | 5 | |
| 50 | 206 | Grampy Rabbit in Space | 2012-12-26 | 5 | |
| 51 | 207 | The Olden Days | 2012-12-27 | 5 | |
| 52 | 208 | Pirate Treasure | 2012-12-28 | 5 | |
Season 5
| Episode No. | No. Overall | Title | Airdate | Runtime | Summary |
| --- | --- | --- | --- | --- | --- |
| 1 | 209 | Pretend Playing | 2016-10-24 | 10 | Popular preschool animated series about a lovable piglet and her family. When Peppa's bike gets a flat tyre that needs mending, Peppa and her friends have fun riding their imaginary bikes and jumping in pretend muddy puddles! |
| 2 | 210 | Castle | 2016-10-25 | 10 | Popular preschool animated series about a lovable piglet and her family. Mummy and Daddy Pig take Peppa and George to a castle to feast on medieval banquets, play King and Queen and even meet a dragon. It's George's favourite day ever! |
| 3 | 211 | Miss Rabbit's Taxi | 2016-10-26 | 10 | Popular preschool animated series about a lovable piglet and her family. Miss Rabbit takes Peppa and the family in her taxi to Granny and Grandpa Pig's house to drop off their shopping, but that's not the last trip of the day for her! |
| 4 | 212 | Scooters | 2016-10-27 | 10 | Daddy Pig takes Peppa and George to school on scooters. |
| 5 | 213 | Pumpkin Competition | 2016-10-28 | 10 | It's Halloween and Peppa helps Grandpa Pig carve a pumpkin. |
| 6 | 214 | Gerald Giraffe | 2016-10-31 | 10 | Gerald Giraffe is new to the playgroup. |
| 7 | 215 | Parachute Jump | 2017-03-26 | 10 | Peppa volunteers Mummy Pig to do a parachute jump. |
| 8 | 216 | Easter Bunny | 2017-04-15 | 10 | Can Peppa and her friends find the chocolate eggs? |
| 9 | 217 | Simple Science | 2017-07-24 | 10 | How many children does it take to pick up Madame Gazelle? |
| 10 | 218 | School Project | 2017-07-25 | 10 | Mummy and Daddy Pig help Peppa to make her school project. |
| 11 | 219 | Mummy Pig's Book | 2017-07-26 | 10 | Peppa and George lose some of Mummy Pig's book. |
| 12 | 220 | Grandpa Pig's Greenhouse | 2017-07-27 | 10 | Peppa and George explore salad ingredients in the greenhouse. |
| 13 | 221 | Molly Mole | 2017-07-28 | 10 | |
| 14 | 222 | Move to the Music | 2017-07-31 | 10 | Madame Gazelle gets Peppa and her playgroup friends to dance to all different styles of music. |
| 15 | 223 | London | 2017-08-01 | 10 | |
| 16 | 224 | The Police | 2017-08-02 | 10 | When the Police visit the school, officers Panda and Squirrel teach Peppa and her friends all about bicycle safety. |
| 17 | 225 | The Zoo | 2017-08-03 | 10 | |
| 18 | 226 | Canal Boat | 2017-08-04 | 10 | |
| 19 | 227 | Australia Part 1 - The Outback | 2017-08-07 | 10 | |
| 20 | 228 | Australia Part 2 - Surfing | 2017-08-08 | 10 | |
| 21 | 229 | Australia Part 3 - The Great Barrier Reef | 2017-08-09 | 10 | |
| 22 | 230 | Australia Part 4 - The Boomerang | 2017-08-10 | 10 | |
| 23 | 231 | Nursery Rhymes | 2017-09-04 | 10 | |
| 24 | 232 | Masks | 2017-09-05 | 10 | |
| 25 | 233 | Digger World | 2017-09-06 | 10 | |
| 26 | 234 | The Doll Hospital | 2017-09-07 | 10 | |
| 27 | 235 | Wendy Wolf's Birthday | 2017-09-08 | 10 | |
| 28 | 236 | George's Woolly Hat | 2017-09-11 | 10 | |
| 29 | 237 | Sailing Boat | 2017-09-12 | 10 | |
| 30 | 238 | Soft Play | 2017-09-13 | 10 | |
| 31 | 239 | The Market | 2017-09-14 | 10 | |
| 32 | 240 | Father Christmas | 2017-12-07 | 10 | |
| 33 | 241 | Peppa Goes To Paris | 2018-04-09 | 10 | |
| 34 | 242 | Grandpa Pig's Pond | 2018-04-09 | 10 | |
| 35 | 243 | Once Upon a Time | 2018-04-10 | 10 | |
| 36 | 244 | Police Station | 2018-04-19 | 10 | |
| 37 | 245 | When I Grow Up | 2018-04-11 | 10 | |
| 38 | 246 | The Ambulance | 2018-05-02 | 10 | Dr. Brown Bear comes to visit the playgroup and teach all of the children what to do when there's been an accident. |
| 39 | 247 | Doctors | 2018-05-03 | 10 | Tiddles the Tortoise gets stuck in a tree and falls onto Pedro Pony's nose when he tries to rescue him! This sets off a chain of events, with visits by Doctor Brown Bear, Doctor Hamster and Doctor Pony to save the day! |
| 40 | 248 | Super Potato | 2018-05-04 | 10 | Mr. Potato has come to visit the playgroup and he's brought along his superhero friend, Super Potato! |
| 41 | 249 | Grampy Rabbit's Hovercraft | 2018-05-10 | 10 | |
| 42 | 250 | Playgroup Star | 2018-05-11 | 10 | |
| 43 | 251 | The Carnival | 2018-09-10 | 10 | |
| 44 | 252 | Mr. Bull's New Road | 2018-09-11 | 10 | |
| 45 | 253 | Caves | 2018-09-12 | 10 | |
| 46 | 254 | Grandpa's Toy Plane | 2018-09-13 | 10 | |
| 47 | 255 | George's New Clothes | 2018-09-14 | 10 | |
| 48 | 256 | Madame Gazelle's House | 2018-09-17 | 10 | The Peppa family soon realizes that Madame Gazelle's house is being pushed over by a tall tree. |
| 49 | 257 | Long Train Journey | 2018-09-18 | 10 | When Daddy Pig receives a letter saying that he must go away on business to test some very important concrete, Peppa, Mummy and George decide to go along too. They all enjoy the very long train journey, snoozing and singing to pass the time. |
| 50 | 258 | Suzy Goes Away | 2018-09-19 | 10 | Mummy Sheep learns that she has got a new job, which means moving far away! Peppa and Suzy wonder how they can stay best friends? Peppa gives Suzy some presents to remember her by, before a surprising change for Mummy Sheep changes everything. |
| 51 | 259 | Tiny Land | 2018-09-20 | 10 | Peppa has a day out with her family and Suzy Sheep, visiting Tiny Land. They see tiny dinosaurs, their favourite tiny landmarks and even a tiny Miss Rabbit doing even more jobs! |
| 52 | 260 | Stamps | 2018-09-21 | 10 | Grandpa Pig shows Peppa and George his extensive stamp collection, which inspires them to send a postcard of their own! But when Grandpa gets a very special stamp in the post, he misplaces it. Where can it be? |
Related News
TVMaze