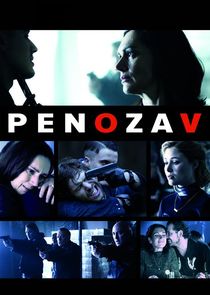 Housewife Carmen van Walraven is forced to take over her family's criminal business when her husband is assassinated for trying to snitch.
Series Overview
Rating
imDb Rating: 8.3 (2,906 Votes)
Metascore: N/A
Plot
After her husband is assassinated, housewife Carmen reluctantly has to take charge of the criminal business of her family.
Details
Rated: N/A
Released: 12 Sep 2010
Runtime: 45 min
Genre: Crime, Drama
Director: N/A
Writer: Diederik Van Rooijen, Pieter Bart Korthuis
Actors: Monic Hendrickx, Sigrid ten Napel, Stijn Taverne, Niels Gomperts
Language: Dutch
Country: Netherlands
Awards: 3 wins & 3 nominations.
Total Seasons: 5
Previous Episode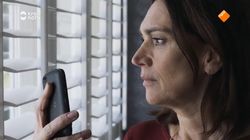 Aflevering 10
Episode 5x10; Oct 29, 2017
When Barry is out of the game, Leon has a free path to get what he wants. Carmen tries to prevent that, but is caught in a more complicated situation. She is forced to make one of her most important decisions.
Previous Episodes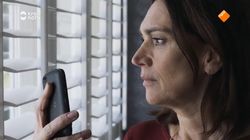 5x10: Aflevering 10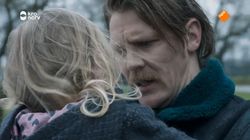 5x9: Aflevering 9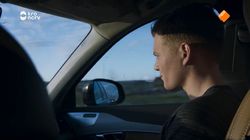 5x8: Aflevering 8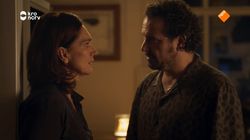 5x7: Aflevering 7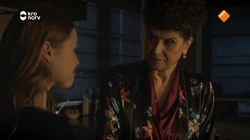 5x6: Aflevering 6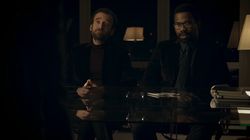 5x5: Aflevering 5


5x4: Aflevering 4


5x3: Aflevering 3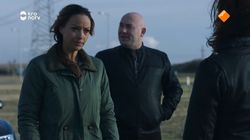 5x2: Mislukt plan

View All Episodes
Cast
Sigrid Ten Napel as Natalie van Walraven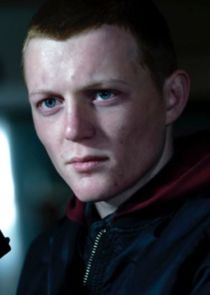 Stijn Taverne as Boris van Walraven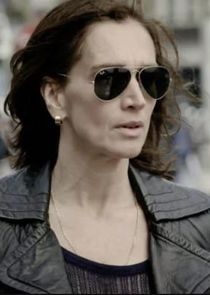 Monic Hendrickx as Carmen van Walraven-de Rue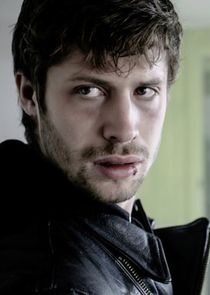 Niels Gomperts as Lucien van Walraven
Olga Zuiderhoek as Fiep Homoet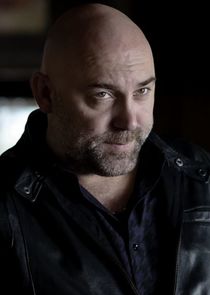 Loek Peters as Berry Reitens
View Full Cast
Skip to:
Season 1
| Episode No. | No. Overall | Title | Airdate | Runtime | Summary |
| --- | --- | --- | --- | --- | --- |
| 1 | 1 | Het begin | 2010-09-12 | 50 | When Boris threatens a classmate with his father's gun, Carmen had enough of it. Carmen demands Frans to quit with his dirty business or she will request a divorce. This threat of Carmen was at a bad time as he was already in big troubles together with Irwan and Steven as they stole a stash of Christian Schiller. |
| 2 | 2 | Onaangename verrassingen | 2010-09-19 | 50 | Carmen is desperate once Frans has been liquidated, but detective Jim Leeflang has made contact with her. He investigates the liquidation. Carmen is surprised to hear that Frans was about to snitch about his network in exchange for protection. Frans is in hospital, Irwan has been arrested and Steven is left alone. |
| 3 | 3 | Onder druk gezet | 2010-09-26 | 50 | Carmen visits Irwan in prison for her questions to be answered. Irwan suspects something and warns Carmen, and not to lose their business that took them years to build, while he tells her that she is temporarily in charge of ''De Winkel''. Carmen refuses as she has to deal with a traumatized Boris and a rebellious Natalie. Carmen's trust in Steven is gone and this seems to have huge consequences for Steven once there appears a creditor. |
| 4 | 4 | Confrontaties | 2010-10-03 | 50 | Carmen is about to start a confrontation with Christian Schiller and makes some disagreeable discoveries. Luther is used as a bodyguard for Carmen and is trying to help Boris. Steven is losing it with no salary and creditors are claiming all things worth to claim. |
| 5 | 5 | Onderling wantrouwen | 2010-10-10 | 50 | Carmen made an one-time deal with Schiller for one transport. Carmen needs Steven, but once their guy within is gone, it appears to be failing. Although it gives Carmen a double agenda, when she asks Luther to watch Steven. As the friendship between Carmen and Steven is tearing apart, it weakens the friendship with Sandrina too. |
| 6 | 6 | Geen weg terug | 2010-10-17 | 50 | Natalie is gone and Carmen wants to cancel Schiller's transport. Carmen doesn't know who's she is able to trust or not, she starts to suspect Steven and Schiller. Steven ended up in intensive care and is questioned by detective Leeflang. Leeflang offers him a protection in exchange for information. Steven tries to play a game with Carmen to tell her that someone has been talking to the police. Now it is a battle for Carmen and Steven to protect their transport to safety. |
| 7 | 7 | Aan de top van de misdaad | 2010-10-24 | 50 | Carmen has made a definite choice to sideline Steven and is now as only leader in charge of the 'De Winkel', but making this choice, Leeflang is now checking her every movement 24/7. Once Schiller comes back for another transport, there's only one way to get out of this. With the help of Marleen, Carmen tries to flea with her children. Steven is totally grounded and will perform one last plan to fight his way to the top. |
| 8 | 8 | Het uur van de waarheid | 2010-10-31 | 50 | After the death of Marleen, the family 'De Rue' is mourning. Irwan has been furloughed and decides to take his revanche. Johan keeps Carmen responsible for her death and don't want any contact anymore with the family ''De Rue''. Carmen finds her answers and knows the killer of her husband. Once all puzzle pieces fits, she made a rigorous decision. |
Season 2
| Episode No. | No. Overall | Title | Airdate | Runtime | Summary |
| --- | --- | --- | --- | --- | --- |
| 1 | 9 | Terug van weggeweest (1) | 2012-11-25 | 50 | Carmen started a new life with a new name (Carmen van der Zee). There was no contact with family and friends since she left. However Carmen lives closer than everyone thought she was. She is happier than ever before and enjoys her rest, but this is just an illusion, which is about to be disturbed. |
| 2 | 10 | Terug van weggeweest (2) | 2012-11-25 | 50 | Justice wants Carmen as main witness in their case against Irwan and Henk Ooms, because she was the one in possession of the USB and gave it to them. Meanwhile Irwan is arranging different business in prison and this will have consequences for Carmen, while she is trying to make a good deal with her lawyer. There's no way out for Carmen than a real confrontation in court against her brother. |
| 3 | 11 | Op de Dodenlijst | 2012-12-02 | 50 | Carmen has a meeting with her old friend Sandrina, which tells her that Hanneke is pregnant and married to Irwan. Hanneke is happy to pick up Irwan, but didn't count for the arrival of Berry, who was waiting for Irwan too to settle some old business. Irwan will have a lot of pressure and knows that he needs Carmen supported by the last wish of his dying father. |
| 4 | 12 | Zoektoch naar de Waarheid | 2012-12-09 | 50 | Berry is threatening Hanneke and John for now too. Once John discovers that Carmen is actually Carmen van Walraven, he doesn't want any contact with her. Because of a killing attempt on John, Carmen becomes more suspicious. Luther is coming to side with her which gives her mixed feelings. Once Natalie told Carmen that she's going to quit school and start to work in Amsterdam, she decides to visit Ooms. |
| 5 | 13 | Zware tijden | 2012-12-16 | 50 | Carmen forgot Boris his birthday due to all pressure. She promised to make it up with him with a fantastic birthday diner, which she will cancel as well once she knows that Irwan has disappeared. Hanneke is about to give birth and suspects Carmen to know of Irwan's kidnapping. Carmen searches for him, while Irwan is desperately trying to escape and to arrange his money to pay them off. |
| 6 | 14 | Wie is de Volgende? | 2012-12-23 | 50 | Everyone fears that Irwan is dead as he is still missing and nobody knows where he might be. Carmen made contact with Reina as he has still their stash in possession. Hanneke is becoming more suspicious towards Carmen and her involvement of Irwan's disappearance and this tears their friendship apart. Andre receives some bad news that his cancer treatment isn't working on him and that he won't be living for long anymore. |
| 7 | 15 | Zwijgrecht | 2012-12-30 | 50 | Carmen suddenly wakes up as a police squad arrests her. Justine hopes Carmen would talk. Luther has the task to put pressure on Moes, so Natalie would leave him. Carmen hopes Natalie would return to home, but she decides to choose a different path. Justine is informed about the failed suicide attempt of Natalie and tries to blackmail Carmen. |
| 8 | 16 | Beschermengel | 2013-01-06 | 50 | Cause Justine withheld some fatal information, court could do nothing, but to release Carmen. Due to her release she manages to be on time for the funeral of Irwan and faces Hanneke, her father and Henk Ooms. Carmen has no way out once she notices that Ooms kidnapped Simon Zwart. Natalie has been sent to a clinic and doesn't want to see her mother. |
| 9 | 17 | Uit de Hand Gelopen | 2013-01-13 | 50 | Carmen knows she won't be safe if her conflict with Ooms isn't solved. She send John and the boys to the Ardene for a nice weekend, so she could handle as free as she wants. Together with Sandrina she decides to kidnap the daughter of Ooms, Pamela and her two children. When Carmen pressures Ooms to exchange the kids, Sandrina has to take care of Pamela, but both actions end up in a miserable disaster. |
| 10 | 18 | Diep in de problemen | 2013-01-20 | 50 | Carmen is in bigger trouble than before with the death of Pamela. She tries to save Sandrina to protect her involvement. Meanwhile Carmen can't count on anyone, because everyone she could rely on is either dead or in prison. Even Justice doesn't want to get involved with her anymore. Carmen has to try everything in her last confrontation with Ooms. |
Season 3
| Episode No. | No. Overall | Title | Airdate | Runtime | Summary |
| --- | --- | --- | --- | --- | --- |
| 1 | 19 | Gevaar op de loer | 2013-09-29 | 50 | Carmen is doing well with her cocaine business, bought a new house together with John, the boys and little Irwan. Lucien and Nathalie are living in the big city and Justice seems to be quiet. |
| 2 | 20 | Pijnlijke ontvoering | 2013-10-06 | 50 | When Reina has been kidnapped, Carmen finds out that her daughter Nathalie and her son Lucien has been in relationship with two members of her own organization. Boris and Koen are facing consequences of their stupid nightly joyride, but Carmen is not aware of that. Carmen knows that their rivaling cartel is trying to steal a transport via Reina, but not only Zarko is a difficult opponent, even a few members within her organization are not trustworthy and justice knows more than she thought. |
| 3 | 21 | Duistere geheimen | 2013-10-13 | 50 | Carmen lost her cocaine and she needs Luther's help right now, which has just been released out of prison. Lucien finds a weapon to free Reina. The relationship between Natalie & Storm is becoming more serious. |
| 4 | 22 | Verraders en verklikkers | 2013-10-20 | 50 | Carmen is certain she has a mole in her organization and suspects Storm. John is arrested at home for not stopping after a collision. He has an alibi, but can't tell the location of the car. Boris wants to tell the truth, but Koen is against it. Lucien is very angry at his mother when he found out that Reina is dead. |
| 5 | 23 | Ontsnapt aan de dood | 2013-10-27 | 50 | Carmen is on a collision course with the Mexican drugs cartel and faces them on Leidseplein (Amsterdam). Justice is aware of their arrival. Sandrina is confronted by Van Zon with an black page of her past. Boris and Koen are picked up by the Police for a statement of their collision. |
| 6 | 24 | Onderduiken en opbiechten? | 2013-11-03 | 50 | Carmen dives below on an old houseboat ever by French and decision to give itself to further danger for her family. Call them Jim Laguna to an appointment and let Luther protect children and do research on Storm. But then comes Saini from prison. |
| 7 | 25 | Bezoek van jeugdzorg | 2013-11-10 | 50 | Carmen wants to flee abroad, but first consider they a plan to get the drugs out of the hands of Justice. Natalie caught Berry in the hospital when attempting to Storm to kill. Laguna brings her doubt about her mother. As Carmen at the talk with youth care may be present, is for John enough. |
| 8 | 26 | Vuile machtspelletjes | 2013-11-17 | 50 | Carmen tries Berry and Milo back on her side, but Berry are not easily spawn. Boris visits the boy they've hit and hear there from Natalie why he had to remain silent about the collision of Carmen. Of Zon reveals that he wants to settle an old account with Carmen: the death of Pamela uncles. |
| 9 | 27 | Gewelddadige tegenslagen | 2013-11-24 | 50 | Carmen is about parental authority to be put and asks Luther to Junior safety, while its flight plan work out. Of Zon keeps Sandrina taken hostage in the park where ever Pamela was detained and allows Carmen an ultimatum. Storm wakes up from his coma to the delight of Natalie. Boris left collects his sentence. |
| 10 | 28 | Poging om te vluchten | 2013-12-01 | 50 | Jim Leeflang has the hunt on Carmen opened. Speedy Carmens kidnaps children and demands the six hundred kilos of coke in Exchange for their lives. FIEP turns to Luther in a desperate attempt to thwart that Carmen and her grandchildren must flee the country: is he prepared one last time a member of the family to lay? |
Season 4
| Episode No. | No. Overall | Title | Airdate | Runtime | Summary |
| --- | --- | --- | --- | --- | --- |
| 1 | 29 | De Weduwe Loopt Weer | 2015-09-13 | 50 | Carmen has survived the attack and wakes up from her coma |
| 2 | 30 | Dubbele moord | 2015-09-20 | 50 | Carmen's sudden release was a surprise and happiness, which is celebrated by her family, but it is a black day too as Boris is still gone. Meanwhile Carmen has to be silent about her infiltration into the Mexican cartel. Carmen is involving her family and friends without questioning them into her business, even Sandrina. Together with her, they contact Jack van Zon. Nathalie doesn't understand her mother's choices and Lucien seems to be lucky in love again. |
| 3 | 31 | Waar is mijn zoon? | 2015-09-27 | 50 | Carmen suspects the Mexican cartel for the murder of John and Koen. She wants a meeting, but finds out that the Mexicans do not trust her. El Almarillo wants Carmen to bring a small amount of cocaine to Holland as test, to know if Carmen has the power and transport to arrange that. Carmen can't lie anymore and tells her family the truth about her job for Justice. Jack decides to invest in Carmen's business and Boris has to make a choice. |
| 4 | 32 | Wanhopige zoektocht | 2015-10-04 | 50 | El Almarillo suspects Carmen of infiltration. He gives her a second test. Luther advises Carmen from within the prison. Carmen is aware that the Mexicans have nothing to do with the disappearance of Boris. Carmen receives a tip of Boris where-bouts, but is he willing to return back to Carmen? Fiep is still trying to find Carmen's money via Simon. Sandrina receives orders from Carmen to pick up a delivery, but is unexpectedly visited by Jack. |
| 5 | 33 | Gevaarlijke ontmoeting | 2015-10-11 | 50 | Berry finds Boris with Coach where he is about to receive training. The Mexicans find their evidence that Carmen is an infiltrator. She decides to make a deal with them and to play Justine. Natalie is helping her mother with resistance, but she has a secret too. Everything seems to go well..... Meanwhile they need to do their best to safe their cocaine delivery. |
| 6 | 34 | Chaos in de onderwereld | 2015-10-18 | 50 | After Boris killed 'El Amarillo', he is cheered by 'Coach' and becomes a full member of their gang. The coke of Carmen, which she needs to deliver, has been stolen by an anonymous person and she has to do her best to track it. The track leads to a person she thought she could trust. |
| 7 | 35 | Geheimen ontrafeld | 2015-10-25 | 50 | Luther goes to the Mexicans as collateral for the stash of Coke, which is meant for the Mexicans. Carmen has 24 hours to bring it and once she delivers it, she becomes entangled in a brutal confrontation. |
| 8 | 36 | Gedreven tot waanzin | 2015-11-01 | 50 | Boris has disappeared again and Berry has been beaten up. The confontration between the Mexicans and the other gang has huge consequences. Carmen's mother Fiep finds out the truth behind the attack on Carmen and together with Luther she's looking for revenge. Carmen, together with Luther and Storm, are searching for Boris. The trail leads to a seedy sex club in Belgium. Lucien finds out the true intentions of Aisha. And what is 'Van Zon' planning? |
| 9 | 37 | Duistere familiebanden | 2015-11-08 | 50 | |
| 10 | 38 | Heftige Ontknoping | 2015-11-15 | 50 | |
Season 5
| Episode No. | No. Overall | Title | Airdate | Runtime | Summary |
| --- | --- | --- | --- | --- | --- |
| 1 | 39 | Pensioen | 2017-08-27 | 50 | During the birthday party of Boris at night, trouble starts to arise in the harbour causing Carmen to choose her priorities. The shop is doing well and she prepares herself for a nice retirement. |
| 2 | 40 | Mislukt plan | 2017-09-03 | 50 | Carmen works actively with an XTC dealer and his son to hunt down those kidnappers, but isn't this making a deal with the devil himself? After the kidnapping, Storm has a change of heart about the job he is doing for Carmen. |
| 3 | 41 | Aflevering 3 | 2017-09-10 | 50 | Carmen is furious when a new container is entering without cocaine. She's playing with fire, but the question is whether the Mexicans are really responsible for it. Who is targeting Carmen's position? |
| 4 | 42 | Aflevering 4 | 2017-09-17 | 50 | A wrong type of cocaine has been spread and hits the production line of Van Walraven. Carmen is hurt and demands answers. Storm is losing his trust and wants to leave, but is Natalie agreeing to it? |
| 5 | 43 | Aflevering 5 | 2017-09-24 | 50 | When Carmen finds out who'se blocking her, her issue seems to be solved. The lawyer gets blackmailed and requests help from the cartel to appease the persistent agitation. |
| 6 | 44 | Aflevering 6 | 2017-10-01 | 50 | The arrival of the cartel and Leon's interference requires Carmen to handle quickly to secure her position, but she wonders whether it's worth it. After Lisa's death, Boris is out for revenge. |
| 7 | 45 | Aflevering 7 | 2017-10-08 | 50 | Boris his action brings Carmen in trouble with Marcus, while they've just made a deal to work together. Storm informs Leeflang, while Carmen is trying to complete their deal with the cartel. |
| 8 | 46 | Aflevering 8 | 2017-10-15 | 50 | While Boris is brought to safety, the Cartel has suddenly an increasing interest in MDMA. Carmen's only option is to work with Marcus, but is he willing to work with her? Natalie wonders what Storm has been up to lately. |
| 9 | 47 | Aflevering 9 | 2017-10-22 | 50 | When Carmen hears about Storm his secret plan, she makes a decision which surprises both friend and enemy. While she is trying to hold her family together, Leon is trying to get the upper hand. |
| 10 | 48 | Aflevering 10 | 2017-10-29 | 50 | When Barry is out of the game, Leon has a free path to get what he wants. Carmen tries to prevent that, but is caught in a more complicated situation. She is forced to make one of her most important decisions. |
Series Cast
| | | | |
| --- | --- | --- | --- |
| | Sigrid Ten Napel | as Natalie van Walraven | |
| | Stijn Taverne | as Boris van Walraven | |
| | Monic Hendrickx | as Carmen van Walraven-de Rue | |
| | Niels Gomperts | as Lucien van Walraven | |
| | Olga Zuiderhoek | as Fiep Homoet | |
| | Loek Peters | as Berry Reitens | |
| | Raymond Thiry | as Nicolaas Luther | |
| | Hayo Bruins | as Jim Leeflang | |
| | Medina Schuurman | as Sandrina Breusink-Ritchie | |
| | Gijs Naber | as Lucas 'Storm' Albema | |
| | Jacqueline Blom | as Justine de Heer | |
| | Marcel Musters | as Simon Zwart | |
| | Eric Corton | as John de Weerdt | |
| | Joost Koning | as Koen de Weerdt | |
| | Tom Jansen | as André de Rue | |
| | Peggy Jane De Schepper | as Hanneke de Rue-Bannink | |
| | Peter Blok | as Jack van Zon | |
| | Fedja van Huêt | as Irwan de Rue | |
| | Willem Nijholt | as Henk Ooms | |
| | Axel Daeseleire | as Marcus Vos | |
| | Jacob Derwig | as Sjaak 'Coach' Westermaat | |
| | Marcel Hensema | as Steven Breusink | |
| | Thomas Acda | as Frans van Walraven | |
| | Barry Atsma | as Maik Kneefel | |
Series Crew
| | Position | Name |
| --- | --- | --- |
| | Creator | Diederik van Rooijen |
Related News
TVMaze