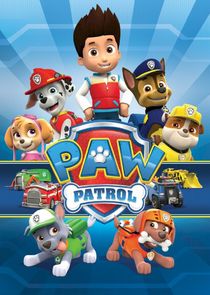 Paw Patrol stars a pack of six heroic rescue pups - Chase, Marshall, Rocky, Rubble, Zuma and Skye - who are led by a tech-savvy boy named Ryder. Together they work hard to protect the Adventure Bay community believing, "no job is too big, no pup is too small!" The series features a curriculum that focuses on citizenship, social skills and problem-solving.
Series Overview
Rating
imDb Rating: 6.5 (1,549 Votes)
Metascore: N/A
Plot
Led by a boy named Ryder, a team of six playful rescue dogs use their individual talents to protect the seaside town of Adventure Bay. The pups are occasionally joined by newer helpers: Cap'n Turbot, Robo-Dog, Everest, and Tracker.
Details
Rated: TV-Y
Released: 01 Aug 2013
Runtime: 23 min
Genre: Animation, Action, Adventure, Comedy, Family, Sport
Director: N/A
Writer: Keith Chapman
Actors: Kallan Holley, Devan Cohen, Ron Pardo, Samuel Faraci
Language: English
Country: USA, Canada
Awards: 14 wins & 25 nominations.
Total Seasons: 6
Previous Episode
Pups Save the Birdwatching Turbots
Episode 6x24; Sep 05, 2019
Cap'n Turbot and Francois chirp need help when a bird-watching contest leaves them up in the air
Previous Episodes 6x24: Pups Save the Birdwatching Turbots 6x23: Pups Save the Land Pirates 6x22: Pups Save Breakfast 6x21: Pups Save a Manatee 6x20: Pups Save Chickaletta's Egg 6x19: Pups Save Bedtime 6x18: Mighty Pups, Super Paws: Pups Stop Harold's Deep Freeze 6x17: Mighty Pups, Super Paws: Pups Save a Giant Chicken 6x16: Mighty Pups, Super Paws: Pups Meet The Mighty Twins

View All Episodes
Cast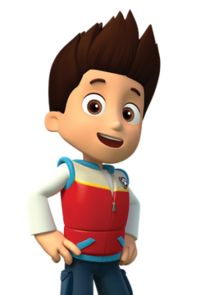 Jaxon Mercey as Ryder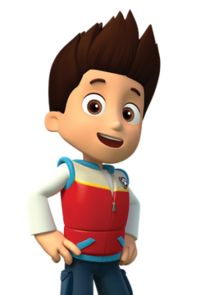 Owen Mason as Ryder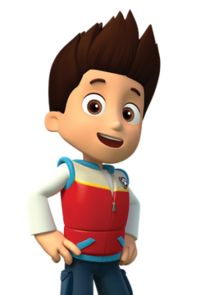 Elijha Hammill as Ryder
Ron Pardo as Cap'n Turbot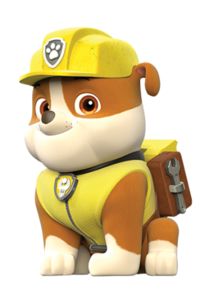 Devan Cohen as Rubble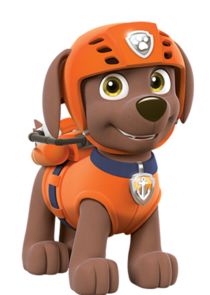 Alex Thorne as Zuma
View Full Cast
Skip to:
Season 1
| Episode No. | No. Overall | Title | Airdate | Runtime | Summary |
| --- | --- | --- | --- | --- | --- |
| 1 | 1 | Pups Make a Splash | 2013-08-27 | 30 | |
| 2 | 2 | Pups Fall Festival | 2013-08-27 | 30 | |
| 3 | 3 | Pup Pup Boogie | 2013-08-19 | 30 | |
| 4 | 4 | Pups in a Fog | 2013-08-19 | 30 | |
| 5 | 5 | Pups and the Kitty-tastrophe | 2013-08-12 | 30 | |
| 6 | 6 | Pups Save a Train | 2013-08-12 | 30 | |
| 7 | 7 | Pups Save the Circus | 2013-08-21 | 30 | |
| 8 | 8 | Pup a Doodle Do | 2013-08-21 | 30 | |
| 9 | 9 | Pup Pup Goose | 2013-08-22 | 30 | |
| 10 | 10 | Pup Pup and Away | 2013-08-22 | 30 | |
| 11 | 11 | Pups Pit Crew | 2013-08-26 | 30 | |
| 12 | 12 | Pups Fight Fire | 2013-08-26 | 30 | |
| 13 | 13 | Pups Save the Bunnies | 2013-08-28 | 30 | |
| 14 | 14 | Puptacular | 2013-08-28 | 30 | |
| 15 | 15 | Pups Save the Bay | 2013-09-16 | 30 | |
| 16 | 16 | Pups Save a Goodway | 2013-09-16 | 30 | |
| 17 | 17 | Pups Get a Rubble | 2013-09-18 | 30 | |
| 18 | 18 | Pups Save a Walrus | 2013-09-18 | 30 | |
| 19 | 19 | Pups Save the Treats | 2013-09-30 | 30 | |
| 20 | 20 | Pups Get a Lift | 2013-09-30 | 30 | |
| 21 | 21 | Pups Save a Hoedown | 2013-10-02 | 30 | |
| 22 | 22 | Pups Save Alex | 2013-10-02 | 30 | |
| 23 | 23 | Pups and the Ghost Pirate | 2013-10-24 | 30 | |
| 24 | 24 | Pups Save a School Day | 2013-11-12 | 30 | |
| 25 | 25 | Pups Turn on the Lights | 2013-11-12 | 30 | |
| 26 | 26 | Pups Save a Pool Day | 2013-11-13 | 30 | |
| 27 | 27 | Circus Pupformers | 2013-11-13 | 30 | |
| 28 | 28 | Pups Save the Sea Turtles | 2013-08-20 | 30 | |
| 29 | 29 | Pups and the Very Big Baby | 2013-08-20 | 30 | |
| 30 | 30 | Pups Save Christmas | 2013-12-12 | 30 | |
| 31 | 31 | Pups on Ice | 2014-01-08 | 30 | |
| 32 | 32 | Pups and the Snow Monster | 2014-01-08 | 30 | |
| 33 | 33 | Pups Save a Super Pup | 2014-01-10 | 30 | |
| 34 | 34 | Pups Save Ryder's Robot | 2014-01-10 | 30 | |
| 35 | 35 | Pups Go All Monkey | 2014-03-05 | 30 | |
| 36 | 36 | Pups Save a Hoot | 2014-03-05 | 30 | |
| 37 | 37 | Pups Save a Bat | 2014-03-07 | 30 | |
| 38 | 38 | Pups Save a Toof | 2014-03-07 | 30 | |
| 39 | 39 | Pups Save the Easter Egg Hunt | 2014-04-14 | 30 | |
| 40 | 40 | Pups and the Lighthouse Boogie | 2014-05-06 | 30 | |
| 41 | 41 | Pups Save Ryder | 2014-05-06 | 30 | |
| 42 | 42 | Pups Great Race | 2014-05-07 | 30 | |
| 43 | 43 | Pups Take the Cake | 2014-05-07 | 30 | |
| 44 | 44 | Pups Save the Camping Trip | 2014-05-27 | 30 | |
| 45 | 45 | Pups and the Trouble with Turtles | 2014-05-27 | 30 | |
| 46 | 46 | Pups and the Beanstalk | 2014-05-29 | 30 | |
| 47 | 47 | Pups Save the Turbots | 2014-05-29 | 30 | |
Season 2
Episode No.
No. Overall
Title
Airdate
Runtime
Summary
1
48
Pups Save the Space Alien
2014-08-13
30
2
49
Pups Save a Flying Frog
2014-08-13
30
3
50
Pups and the Pirate Treasure
2014-08-18
30
4
51
Pups Save the Penguins
2014-08-22
30
5
52
Pups Save a Dolphin Pup
2014-08-22
30
6
53
Pups Save Jake
2014-09-16
30
7
54
Pups Save the Parade
2014-09-16
30
8
55
Pups Save the Diving Bell
2014-09-17
30
9
56
Pups Save the Beavers
2014-09-17
30
10
57
Pups Save a Ghost
2014-10-20
30
11
58
Pups Save a Show
2014-10-20
30
12
59
Pups Save an Ace
2014-10-22
30
13
60
Pups Save a Wedding
2014-10-22
30
14
61
The New Pup
2014-11-14
30
15
62
Pups' Jungle Trouble
2014-11-18
30
16
63
Pups Save a Herd
2014-11-18
30
17
64
Pups and the Big Freeze
2014-11-20
30
18
65
Pups Save a Basketball Game
2014-11-20
30
19
66
Pups Save a Talent Show
2015-01-06
30
20
67
Pups Save the Corn Roast
2015-01-06
30
21
68
Pups Leave Marshall Home Alone
2015-01-08
30
22
69
Pups Save the Deer
2015-01-08
30
23
70
Pups Save a Friend
2015-02-13
30
24
71
Pups Save a Stowaway
2015-02-13
30
25
72
Pups Save the Parrot
2015-03-02
30
26
73
Pups Save the Queen Bee
2015-03-02
30
27
74
Pups' Adventures in Babysitting
2015-03-04
30
28
75
Pups Save the Fireworks
2015-03-04
30
29
76
Pups Save an Elephant Family
2015-03-06
30

The pups go on a safari and wind up reuniting a family of elephants.

A group of rowdy kittens wreak havoc on the town.


30
77
Pups and the Mischievous Kittens
2015-03-06
30
31
78
Pups Save a Mer-Pup
2015-03-20
30
32
79
Pups Save a Sniffle
2015-04-07
30
33
80
Pups and the Ghost Cabin
2015-04-07
30
34
81
Pups Save an Adventure
2015-04-09
30
35
82
Pups Save a Surprise
2015-04-09
30
36
83
Pups Save the Mayor's Race
2015-05-12
30
37
84
Pups Save an Outlaw's Loot
2015-05-12
30
38
85
Pups Save Walinda
2015-05-14
30
39
86
Pups Save a Big Bone
2015-05-14
30
40
87
Pups Save a Floundering Francois
2015-05-29
30
41
88
Pups Save the Pop-Up Penguins
2015-05-29
30
42
89
Pups Save a Pizza
2015-08-24
15
43
90
Pups Save Skye
2015-08-24
15
44
91
Pups Save the Woof and Roll Show
2015-09-18
15

Luke Stars is coming to Adventure Bay! The whole town is looking forward to the pop stars show, especially Rubble and a star struck Mayor Goodway. On the big day, the pups wake up to a mess as a storm has blown the whole town apart, including the stage. The Paw Patrol is busy at work fixing the stage and corralling the eager audience when Luke calls to say the bridge is out. Ryder sends Zuma and Skye to airlift Luke and his equipment from one side of the bridge to safety of Ryder's ATV, then to the stage where he wows the audience, with a little help from Rubble.

45
92
Pups Save an Eagle
2015-09-18
15

While enjoying a hike in the woods, Mayor Goodway's backpack slips down the side of a cliff, with Chickaletta in it! The backpack is perched way out on a limb, with an eagles nest not far away and Mayor Goodway is sure Chickaletta will be the eagles lunch! Ryder calls Chase to winch the backpack and EMT Marshall just in case the chicken falls. No sooner do the pups rescue Chickaletta than they discover the eagle is caught in twine and tied to her own nest. Skye swallows all her fear and rescues the eagle by executing some sneaky maneuvers to get close enough to bite the twine to free the majestic bird. That pups gotta fly!

46
93
Pups Bark with Dinosaurs
2015-10-02
15

The Paw Patrol is on a big excavation dig in the jungle with Cap'n Turbot looking for dinosaur fossils when they unearth 3 fossilized eggs. Before they know what's happening the eggs start to hatch and there are three baby pterodactyls running around Adventure Bay! It's all paws on board for this rescue as Ryder sends the pups to catch the dinos. Just as they're doing that Mayor Goodway and Mr. Porter call to report a Utahraptor is destroying Mr. Porters restaurant, and eating everything in sight! And as soon as they get this news, another call comes in, there's a Triceratop on the railway tracks!! Paw Patrol is on a Roll. Rubble befriends and coaxes the baby Triceratop off the tracks and even gets that dino to help rescue one of the baby pterodactyls. As Chase, Skye and Marshall collect the other two hatchlings, Rocky rigs his peanut dispenser to deploy liver sausages luring the hungry Utahraptor home to the jungle. Soon all the prehistoric creatures are back where they should be, just in time for Rubble to wake from his most vivid dream ever.

47
94
Pup-Fu!
2015-10-16
30

Sensei Yumi is teaching all the pups the ancient art of Pup-Fu. The Paw Patrol and the mischievous kittens from Mayor Humdinger's Kit-tastrophe Crew are both competing for their belts when they come across an ancient scroll that holds all the secrets of the art. Mayor Humdinger steals the scroll and the Paw Patrol is called upon to find and return it to back to Sensei Yumi. It can be dangerous in the wrong hands, so Chase's drone tracks the sneaky Mayor to his secret lair, while Zuma helps them enter by a hidden cave in the water. Super Pup-Fu student Marshall sneaks in quiet as a mouse and together they get the scroll back where it's supposed to be.

48
95
Pups Save a Snowboard Competition
2015-10-23
30
49
96
Pups Save a Chicken of the Sea
2015-10-23
15
Season 3
| Episode No. | No. Overall | Title | Airdate | Runtime | Summary |
| --- | --- | --- | --- | --- | --- |
| 1 | 97 | Pups Find a Genie | 2015-11-20 | 15 | |
| 2 | 98 | Pups Save a Tightrope Walker | 2015-11-20 | 15 | |
| 3 | 99 | Pups Save the Soccer Game | 2016-01-22 | 15 | |
| 4 | 100 | Pups Save a Lucky Collar | 2016-01-22 | 15 | |
| 5 | 101 | Pups Save a Goldrush | 2016-01-26 | 15 | |
| 6 | 102 | Pups Save the Paw Patroller | 2016-01-26 | 15 | |
| 7 | 103 | Pups Take It to the Sky | 2016-01-29 | 15 | |
| 8 | 104 | Pups Save Friendship Day | 2016-02-12 | 15 | |
| 9 | 105 | Pups Save Alex's Mini-Patrol | 2016-03-22 | 15 | |
| 10 | 106 | Pups Save a Lost Tooth | 2016-03-22 | 15 | |
| 11 | 107 | Pups Save Daring Danny X | 2016-03-24 | 15 | |
| 12 | 108 | Pups in a Fix | 2016-03-24 | 15 | |
| 13 | 109 | Pups Save a Dragon | 2016-04-21 | 15 | |
| 14 | 110 | Pups Save Three Little Pigs | 2016-04-21 | 15 | |
| 15 | 111 | Pups Save Apollo | 2016-03-31 | 15 | |
| 16 | 112 | Pups Save the Hippos | 2016-03-31 | 15 | |
| 17 | 113 | Pups Save Apollo | 2016-05-03 | 15 | |
| 18 | 114 | Pups Save the Polar Bears | 2016-05-05 | 15 | |
| 19 | 115 | A Pup in Sheep's Clothing | 2016-05-05 | 15 | |
| 20 | 116 | Pups Save a School Bus | 2016-05-24 | 15 | |
| 21 | 117 | Pups Save the Songbirds | 2016-05-24 | 15 | |
| 22 | 118 | Pups Save Old Trusty | 2016-05-26 | 15 | |
| 23 | 119 | Pups Save a Pony | 2016-05-26 | 15 | |
| 24 | 120 | All Star Pups! | 2016-08-22 | 15 | It's monkey mayhem as pups play kickball against Raimondo's team, until an eagle steals the ball that is. |
| 25 | 121 | Pups Save Sports Day | 2016-08-22 | 15 | Everest and Skye face the big bird and save the game. The All Star Pups are ready to compete in the summer sports day when Daring Danny X turns the field into an ice rink! |
| 26 | 122 | Tracker Joins the Pups! | 2016-09-16 | 30 | |
| 27 | 123 | Merpups Save the Turbots | 2016-09-16 | 30 | |
| 28 | 124 | Pups Save a Robosaurus | 2016-10-10 | 15 | |
| 29 | 125 | Pups Save a Film Festival | 2016-10-10 | 15 | |
| 30 | 126 | Pups Save a Stinky Flower | 2016-10-18 | 15 | |
| 31 | 127 | Pups Save a Monkey-Naut | 2016-10-18 | 15 | |
| 32 | 128 | Pups Bear-ly Save Danny | 2016-10-20 | 15 | |
| 33 | 129 | Pups Save the Mayor's Tulips | 2016-10-20 | 15 | |
| 34 | 130 | Pups Get Growing | 2016-09-17 | 15 | |
| 35 | 131 | Pups Save a Space Toy | 2016-09-17 | 15 | |
| 36 | 132 | Pups in a Jam | 2016-08-21 | 15 | |
| 37 | 133 | Pups Save a Windsurfing Pig | 2016-08-21 | 15 | |
| 38 | 134 | Pups Get Skunked | 2016-09-24 | 15 | |
| 39 | 135 | Pups and a Whale of a Tale | 2016-09-24 | 15 | |
| 40 | 136 | Pups Save the Gliding Turbots | 2016-11-29 | 15 | |
| 41 | 137 | Pups Save a Plane | 2016-11-29 | 15 | |
| 42 | 138 | The Pups Winter Wonder Show | 2016-12-02 | 15 | |
| 43 | 139 | Pups Save a Giant Plant | 2017-01-20 | 15 | |
| 44 | 140 | Pups Get Stuck | 2017-01-20 | 15 | |
| 45 | 141 | Pups Raise the Paw Patroller | 2017-01-24 | 15 | |
| 46 | 142 | Pups Save the Crows | 2017-01-24 | 15 | |
| 47 | 143 | Pups Save Floating Friends | 2017-01-26 | 15 | |
| 48 | 144 | Pups Save a Satellite | 2017-01-26 | 15 | |
Season 4
| Episode No. | No. Overall | Title | Airdate | Runtime | Summary |
| --- | --- | --- | --- | --- | --- |
| 1 | 145 | Pups Save a Blimp | 2017-02-06 | 15 | Cap'n Turbot's weather blimp is taken by Mayor Humdinger, who plans to use it to change the weather in Foggy Bottom. |
| 2 | 146 | Pups Save a Chili Cook-Off | 2017-02-06 | 15 | Mr. Porter's stove explodes right before the chili cook-off. |
| 3 | 147 | Pups Save a Teeny Tiny Penguin | 2017-02-08 | 15 | Everest and Jake try to rescue a little penguin and end up floating out to sea on a homemade bridge. |
| 4 | 148 | Pups Save the Cat Show | 2017-02-08 | 15 | Katie's kittens are all covered in mud and running amuck, so the pups must round them up before the Cat Show is ruined. |
| 5 | 149 | Mission Paw: Quest for the Crown | 2017-03-24 | 15 | |
| 6 | 150 | Pups Save a Playful Dragon | 2017-04-07 | 15 | |
| 7 | 151 | Pups Save the Critters | 2017-04-07 | 15 | |
| 8 | 152 | Royally Spooked! | 2017-04-14 | 15 | |
| 9 | 153 | Pups Save Monkey-dinger | 2017-04-14 | 15 | |
| 10 | 154 | Pups Save Jake's Cake | 2017-04-21 | 15 | Ryder and the pups must help get a surprise birthday cake up to Jake's cabin. |
| 11 | 155 | Pups Save a Wild Ride | 2017-04-21 | 15 | The PAW Patrol must come to the rescue when Alex and Daring Danny X snowboard toward Risky Ridge. |
| 12 | 156 | Pups Save a Sleepover | 2017-04-28 | 15 | Farmer Al's animals go missing during a sleepover. |
| 13 | 157 | Pups Save the Carnival | 2017-04-28 | 15 | Cornelius escapes from the pig ride at the carnival, and all the prizes have gone missing too. |
| 14 | 158 | Pups Save the Flying Food | 2017-05-12 | 15 | |
| 15 | 159 | Pups Save a Ferris Wheel | 2017-05-12 | 15 | |
| 16 | 160 | Mission PAW: Pups Save the Royal Throne | 2017-05-26 | 30 | |
| 17 | 161 | Pups Save Big Hairy | 2017-07-01 | 15 | A huge monkey follows the Paw Patrol home. |
| 18 | 162 | Pups Save a Flying Kitty | 2017-07-01 | 15 | Skye must conquer her fear of eagles on a high altitude rescue mission. |
| 19 | 163 | Pups Save a Sleepwalking Bear | 2017-07-01 | 15 | |
| 20 | 164 | Pups Save Dude Ranch Danny | 2017-07-01 | 15 | |
| 21 | 165 | Pups Save a Plane | 2017-07-03 | 20 | Mayor Goodway's first flying lesson. |
| 22 | 166 | Pups Save an Ace | 2017-07-03 | 20 | A stunt pilot has engine trouble. |
| 23 | 167 | Pups Save Daring Danny X | 2017-07-03 | 20 | Daring Danny X attempts a jump over Rattle Snake Canyon |
| 24 | 168 | Pups and a Whale of a Tale | 2017-07-03 | 15 | The pups help a baby whale. |
| 25 | 169 | Pups Save the Polar Bears | 2017-07-03 | 15 | The pups rescue lost polar bear cubs. |
| 26 | 170 | Pups Save a Baby Octopus | 2017-07-07 | 30 | The Sea Patrol must save the day when a baby octopus gets separated from its mother and sinks the Flounder. |
| 27 | 171 | Mission PAW | 2017-08-11 | 90 | A collection of the PAW Patrol's Mission PAW rescues. |
| 28 | 172 | Pups Save the Runaway Kitties | 2017-08-21 | 15 | The Kit-trastrophe crew gets into the poufy shampoo, and they are blown away. |
| 29 | 173 | Pups Save Tiny Marshall | 2017-08-21 | 15 | Marshall dreams he gets shrunk. |
| 30 | 174 | Pups Chill Out | 2017-08-23 | 15 | Roger's frozen food delivery truck gets stuck in a ditch. |
| 31 | 175 | Pups Save Farmer Alex | 2017-08-23 | 15 | Farmer Yumi's animals stampede toward town. |
| 32 | 176 | Sea Patrol: Pups Save a Shark | 2017-09-08 | 15 | |
| 33 | 177 | Sea Patrol: Pups Save the Pier | 2017-09-08 | 15 | |
| 34 | 178 | Pups Save a Space Rock | 2017-09-19 | 15 | |
| 35 | 179 | Pups Save a Good Mayor | 2017-09-19 | 15 | |
| 36 | 180 | Pups Save a City Kitty | 2017-09-21 | 15 | |
| 37 | 181 | Pups Save a Cloud Surfer | 2017-09-21 | 15 | |
| 38 | 182 | Pups Save a Sleepwalking Bear | 2017-10-06 | 15 | |
| 39 | 183 | Pups Save Dude Ranch Danny | 2017-10-06 | 15 | |
| 40 | 184 | Pups Party with Bats | 2017-10-20 | 15 | |
| 41 | 185 | Pups Save Sensei Yumi | 2017-10-20 | 15 | |
| 42 | 186 | Pups Save the Mail | 2017-10-27 | 15 | |
| 43 | 187 | Pups Save a Frog Mayor | 2017-10-27 | 15 | |
| 44 | 188 | Sea Patrol: Pups Save a Frozen Flounder | 2017-11-06 | 15 | |
| 45 | 189 | Sea Patrol: Pups Save a Narwhal | 2017-11-06 | 15 | |
| 46 | 190 | Pups Save Puplantis | 2018-01-15 | 15 | Sid Swashbuckle the Pirate and his first pup mate Arrby steal the giant pearl-making shell that gives Puplantis its magic. |
| 47 | 191 | Pups Save Francois the Penguin | 2018-01-30 | 15 | |
| 48 | 192 | Pups Save Daring Danny's Hippo | 2018-01-30 | 15 | |
| 49 | 193 | Pups Save Baby Humdinger | 2018-02-01 | 15 | |
| 50 | 194 | Pups Save a Pinata | 2018-02-01 | 15 | |
Season 5
| Episode No. | No. Overall | Title | Airdate | Runtime | Summary |
| --- | --- | --- | --- | --- | --- |
| 1 | 195 | Pups Save the Kitty Rescue Crew | 2018-02-06 | 15 | |
| 2 | 196 | Pups Save an Ostrich | 2018-02-06 | 15 | |
| 3 | 197 | Pups Save Big Paw | 2018-02-08 | 15 | |
| 4 | 198 | Pups Save a Hum-Mover | 2018-02-08 | 15 | |
| 5 | 199 | Sea Patrol: Pups Save the Sunken Sloop | 2018-02-19 | 15 | |
| 6 | 200 | Sea Patrol: Pups Save a Wigglywhale | 2018-02-19 | 15 | |
| 7 | 201 | Pups Save Luke Stars | 2018-03-06 | 15 | |
| 8 | 202 | Pups Save Chicken Day | 2018-03-06 | 15 | |
| 9 | 203 | Pups Save a High Flying Skye | 2018-03-08 | 15 | |
| 10 | 204 | Pups Go for the Gold | 2018-03-08 | 15 | |
| 11 | 205 | Sea Patrol: Pups Save the Flying Diving Bell | 2018-04-20 | 15 | |
| 12 | 206 | Sea Patrol: Pups Save a Soggy Farm | 2018-04-20 | 15 | |
| 13 | 207 | Pups Save the Butterflies | 2018-05-03 | 15 | Chickaletta is stuck on a runaway drone and mysterious butterflies cause chaos all around Adventure Bay. |
| 14 | 208 | Pups Save an Underground Chicken | 2018-05-03 | 15 | The statue of Chickaletta has been stolen! |
| 15 | 209 | Mission PAW: Pups Save the Castle | 2018-05-11 | 15 | As the PAW Patrol enjoyed, King of the Castle, in Barkingburg has broke apart. The Princess has just ruined the castle. |
| 16 | 210 | Sea Patrol: Pups Save Captain Ryder | 2018-05-11 | 15 | While at the Surfing Board, Ryder discovers that whale is on the edge of a water! He attempts to rescue Whale, but gets stranded himself in the process. He calls the pups for help, but Garbie kicks his pup-pad down the cliff side! Now the pups have to save Captain Ryder and a whale. |
| 17 | 211 | Sea Patrol: Pups Save Their Pirated Sea Patroller | 2018-05-25 | 15 | |
| 18 | 212 | Ultimate Rescue: Pups Save the Royal Kitties | 2018-06-22 | 15 | |
| 19 | 213 | Pups Save the Pawpaws | 2018-06-28 | 15 | |
| 20 | 214 | Pups Save a Popped Top | 2018-06-28 | 15 | |
| 21 | 215 | Pups Save the Snowshoeing Goodways | 2018-07-17 | 15 | |
| 22 | 216 | Pups Save a Duck Pond | 2018-07-17 | 15 | |
| 23 | 217 | Sea Patrol: Pups Save Tilly Turbot | 2018-07-19 | 15 | |
| 24 | 218 | Pups Save an Upset Elephant | 2018-07-19 | 15 | |
| 25 | 219 | Ultimate Rescue: Pups Save the Tigers | 2018-08-10 | 15 | |
| 26 | 220 | Rocky Saves Himself | 2018-09-03 | 15 | |
| 27 | 221 | Pups and the Mystery of the Driverless Snocat | 2018-09-03 | 15 | |
| 28 | 222 | Ultimate Rescue: Pups Save the Movie Monster! | 2018-09-21 | 15 | |
| 29 | 223 | Pups Save the Trick-or-Treaters | 2018-10-08 | 15 | |
| 30 | 224 | Pups Save an Out of Control Mini Patrol | 2018-10-08 | 15 | |
| 31 | 225 | Pups and the Werepuppy! | 2018-10-12 | 15 | |
| 32 | 226 | Pups Save a Sleepwalking Mayor | 2018-10-12 | 15 | |
| 33 | 227 | Mission Paw: Pups Save a Royal Concert | 2018-10-26 | 15 | |
| 34 | 228 | Mission Paw: Pups Save the Princess' Pals | 2018-10-26 | 15 | |
| 35 | 229 | Mighty Pups | 2018-11-12 | 15 | |
| 36 | 230 | Pups Rescue Thanksgiving | 2018-11-21 | 15 | |
| 37 | 231 | Pups Save a Windy Bay | 2018-11-21 | 15 | |
| 38 | 232 | Ultimate Rescue: Pups Save a Swamp Creature | 2018-11-30 | 15 | |
| 39 | 233 | Ultimate Rescue: Pups and the Hidden Golden Bones | 2018-11-30 | 15 | |
| 40 | 234 | Pups Save a Cuckoo Clock | 2018-11-16 | 15 | |
| 41 | 235 | Pups Save Ms. Marjorie's House | 2018-11-16 | 15 | |
| 42 | 236 | Pups Save a Frozen Camp-Out | 2018-12-14 | 15 | |
| 43 | 237 | Pups Save the Fizzy Pickles | 2018-12-14 | 15 | |
| 44 | 238 | Save a Mascot | 2018-12-31 | 15 | |
| 45 | 239 | Pups Save a Pluck-o-matic | 2018-12-31 | 15 | |
| 46 | 240 | Ultimate Rescue: Pups Save a Runaway Stargazer | 2019-01-21 | 15 | |
| 47 | 241 | Pups Save Ace's Birthday Surprise | 2019-01-25 | 15 | |
| 48 | 242 | Pups Save a Tower of Pizza | 2019-01-25 | 15 | |
| 51 | 243 | Pups Save the Jungle Penguins | 2019-02-22 | 15 | |
| 52 | 244 | Pups Save a Freighter | 2019-02-22 | 15 | |
Season 6
| Episode No. | No. Overall | Title | Airdate | Runtime | Summary |
| --- | --- | --- | --- | --- | --- |
| 1 | 245 | Pups Save the Jungle Penguins | 2019-02-22 | 15 | |
| 2 | 246 | Pups Save a Freighter | 2019-02-22 | 15 | |
| 3 | 247 | Ultimate Rescue: Pups Stop a Meltdown | 2019-03-04 | 15 | |
| 4 | 248 | Ultimate Rescue: Pups and the Mystery of the Missing Cell Phones | 2019-03-04 | 15 | |
| 5 | 249 | Pups Save a Melon Festival | 2019-03-15 | 15 | |
| 6 | 250 | Pups Save a Cow | 2019-03-15 | 15 | |
| 7 | 251 | Ultimate Rescue: Pups Save the Mountain Climbers | 2019-04-19 | 15 | |
| 8 | 252 | Ultimate Rescue: Pup Save Captain Gordy | 2019-04-19 | 15 | |
| 9 | 253 | Pups Save the Honey | 2019-04-26 | 15 | |
| 10 | 254 | Pups Save Mayor Goodway's Purse | 2019-04-25 | 15 | |
| 11 | 255 | Pups And The Stinky Bubble Trouble | 2019-05-03 | 15 | |
| 12 | 256 | Pups Save The Baby Ostriches | 2019-05-03 | 15 | |
| 13 | 257 | Pups Save Gustavo's Guitar | 2019-05-27 | 15 | Gustavo Goodway's guitar is missing. The pups need to find it before tonight's campfire concert! |
| 14 | 258 | Pups Save The Yoga Goats | 2019-05-27 | 15 | Farmer Yumi's new Yoga Goat class is a hit, until her goats go missing! The PAW Patrol must find the goats and return them safely to Yumi's farm. |
| 15 | 259 | Mighty Pups, Super Paws: When Super Kitties Attack | 2019-06-28 | 15 | The Kitty Catastrophe crew gets super powers, and now those little kittens are causing big problems all over town! It'll take the Mighty Pups and their Super Paws to stop them and restore order to Adventure Bay! |
| 16 | 260 | Mighty Pups, Super Paws: Pups Meet The Mighty Twins | 2019-07-26 | 15 | Super-bandit Ladybird shrieks havoc in Adventure Bay taking all of the town's treasures – including Mayor Goodway! The Mighty Pups team up with new super pals The Mighty Twins to save the day – and the Mayor - in this super heroic adventure! |
| 17 | 261 | Mighty Pups, Super Paws: Pups Save a Giant Chicken | 2019-09-02 | 15 | The Ladybird is back and Chickaletta has super powers! The Mighty Twins join the Mighty Pups to save a Giant Chicken and the town. |
| 18 | 262 | Mighty Pups, Super Paws: Pups Stop Harold's Deep Freeze | 2019-09-02 | 15 | The Mighty Pups have to stop Harold Humdinger before he puts Adventure Bay in a deep freeze so he can become mayor. |
| 19 | 263 | Pups Save Bedtime | 2019-09-03 | 15 | The Turbots are trapped somewhere in the jungle. They tried to call the PAW Patrol, but their phone cut out! |
| 20 | 264 | Pups Save Chickaletta's Egg | 2019-09-03 | 15 | Chickaletta has laid an egg, but it rolled away and is heading through town. The PAW Patrol has to catch it before it breaks! |
| 21 | 265 | Pups Save a Manatee | 2019-09-04 | 15 | Farmer Al and Farmer Yumi need help from the PAW Patrol to a get a manatee to the swamp! |
| 22 | 266 | Pups Save Breakfast | 2019-09-04 | 15 | Mr. Porter and Alex are in a sticky situation - they're up to their ears in maple syrup! It's up to the PAW Patrol to save the Porter's and Breakfast! |
| 23 | 267 | Pups Save the Land Pirates | 2019-09-05 | 15 | Pirates Alex, Julia, Julius and Chick-ARR-letta, are sent sailing into the desert and get lost! It's up to the PAW Patrol to save these Land pirates. |
| 24 | 268 | Pups Save the Birdwatching Turbots | 2019-09-05 | 15 | Cap'n Turbot and Francois chirp need help when a bird-watching contest leaves them up in the air |
Series Cast
| | | | |
| --- | --- | --- | --- |
| | Jaxon Mercey | as Ryder | |
| | Owen Mason | as Ryder | |
| | Elijha Hammill | as Ryder | |
| | Ron Pardo | as Cap'n Turbot | |
| | Devan Cohen | as Rubble | |
| | Alex Thorne | as Zuma | |
| | Stuart Ralston | as Rocky | |
| | Tristan Samuel | as Chase | |
| | Kallan Holley | as Skye | |
| | Gage Munroe | as Marshall | |
| | Katherine Forrester | as Katie | |
Series Crew
| | Position | Name |
| --- | --- | --- |
| | Executive Producer | Jennifer Dodge |
| | Executive Producer | Ronnen Harary |
| | Executive Producer | Keith Chapman |
| | Executive Producer | Scott Kraft |
| | Supervising Producer | Patricia R. Burns |
Related News
TVMaze