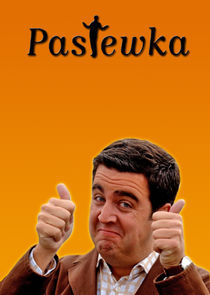 In the comedy series Pastewka, Bastian Pastewka plays Bastian Pastewka in stories of everyday life. Stories that could happen in in real life. Bastian is a lovable douchebag with blossoming imagination, the unconditional desire to always do everything right, a few little quirks and the talent to say the right thing - in most inappropriate moments.
Series Overview
Rating
imDb Rating: 7.8 (2,610 Votes)
Metascore: N/A
Plot
A show about the fictional everyday adventures of real-life comedian Bastian Pastewka. He experiences funny, strange and embarrassing moments often caused by his lies.
Details
Rated: N/A
Released: 09 Sep 2005
Runtime: 23 min
Genre: Comedy
Director: N/A
Writer: N/A
Actors: Bastian Pastewka, Sonsee Neu, Bettina Lamprecht, Matthias Matschke
Language: German
Country: Germany
Awards: 5 wins & 11 nominations.
Total Seasons: 9
Previous Episode
Licht am Horizont
Episode 9x10; Jan 25, 2019
Previous Episodes 9x10: Licht am Horizont 9x9: Herzensdinge 9x8: Nur das Schicksal kennt den Weg 9x7: Und keiner darf es wissen 9x6: Labyrinth der Gefühle 9x5: Ein dunkles Geheimnis 9x4: Schmerzende Gedanken 9x3: Schatten der Vergangenheit 9x2: Unverhofftes Wiedersehen

View All Episodes
Cast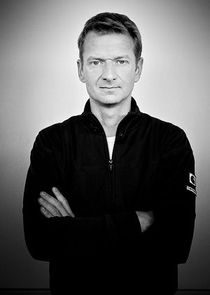 Michael Kessler as Michael Kessler
Dietrich Hollinderbäumer as Volker Pastewka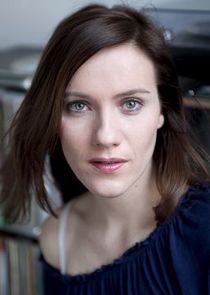 Bettina Lamprecht as Svenja Bruck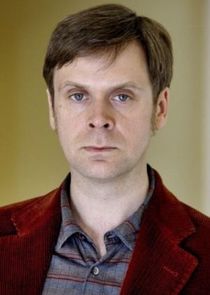 Matthias Matschke as Hagen Pastewka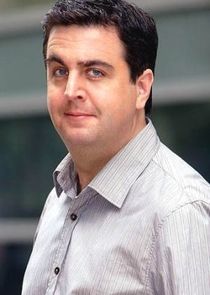 Bastian Pastewka as Bastian Pastewka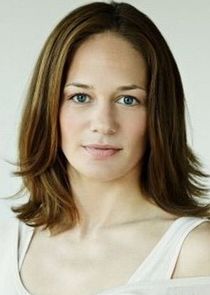 Sonsee Neu as Annemarie "Anne" Leifert
View Full Cast
Skip to:
Season 1
| Episode No. | No. Overall | Title | Airdate | Runtime | Summary |
| --- | --- | --- | --- | --- | --- |
| 1 | 1 | Der Unfall | 2005-09-09 | 30 | |
| 2 | 2 | Der Personalausweis | 2005-09-16 | 30 | |
| 3 | 3 | Der Besuch | 2005-09-23 | 30 | |
| 4 | 4 | Der Kinoabend | 2005-09-30 | 30 | |
| 5 | 5 | Der Mietvertrag | 2005-10-07 | 30 | |
| 6 | 6 | Der Flohmarkt | 2005-10-14 | 30 | |
| 7 | 7 | Die Preisverleihung | 2005-10-21 | 30 | |
| 8 | 8 | Der Test | 2005-10-28 | 30 | |
Season 2
| Episode No. | No. Overall | Title | Airdate | Runtime | Summary |
| --- | --- | --- | --- | --- | --- |
| 1 | 9 | Der Gutschein | 2006-09-08 | 30 | |
| 2 | 10 | Die Strategie der Schnecke | 2006-09-15 | 30 | |
| 3 | 11 | Der Einzug | 2006-09-22 | 30 | |
| 4 | 12 | Der Werbetrailer (1) | 2006-09-29 | 30 | |
| 5 | 13 | Der Werbetrailer (2) | 2006-10-06 | 30 | |
| 6 | 14 | Das Fitness-Studio | 2006-10-13 | 30 | |
| 7 | 15 | Die Hochzeit | 2006-10-20 | 30 | |
| 8 | 16 | Das Praktikum | 2006-10-27 | 30 | |
| 9 | 17 | Die Einweihungsparty | 2006-11-03 | 30 | |
Season 3
| Episode No. | No. Overall | Title | Airdate | Runtime | Summary |
| --- | --- | --- | --- | --- | --- |
| 1 | 18 | Die Schönheits OP | 2007-11-02 | 30 | |
| 2 | 19 | Der Wecker | 2007-11-09 | 30 | |
| 3 | 20 | Die Saunabürste | 2007-11-16 | 30 | |
| 4 | 21 | Die rätselhafte Elsa | 2007-11-23 | 30 | |
| 5 | 22 | Mein Freund Jo | 2007-11-30 | 30 | |
| 6 | 23 | Der Tricorder | 2007-12-07 | 30 | |
| 7 | 24 | Das Wunder von München | 2007-12-14 | 30 | |
| 8 | 25 | Der Kochkurs | 2007-12-21 | 30 | |
| 9 | 26 | Ein Tag mit Frau Bruck | 2007-12-28 | 30 | |
Season 4
| Episode No. | No. Overall | Title | Airdate | Runtime | Summary |
| --- | --- | --- | --- | --- | --- |
| 1 | 27 | Der Pusher | 2009-10-30 | 30 | |
| 2 | 28 | Der Spender | 2009-11-06 | 30 | |
| 3 | 29 | Das Experiment | 2009-11-13 | 30 | |
| 4 | 30 | Die WG | 2009-11-20 | 30 | |
| 5 | 31 | Der Priester | 2009-11-27 | 30 | |
| 6 | 32 | Das Knöllchen | 2010-01-08 | 30 | |
| 7 | 33 | Der Aufzug | 2010-01-15 | 30 | |
| 8 | 34 | Der Pilates-Kurs | 2010-01-22 | 30 | |
| 9 | 35 | Der Tarif | 2010-01-29 | 30 | |
| 10 | 36 | Der große Kessler | 2010-02-05 | 30 | |
| 11 | 37 | Der Kratzer | 2010-02-12 | 30 | |
| 12 | 38 | Der Brühwürfel | 2010-02-19 | 30 | |
Season 5
| Episode No. | No. Overall | Title | Airdate | Runtime | Summary |
| --- | --- | --- | --- | --- | --- |
| 1 | 39 | Das Angebot | 2011-02-18 | 30 | |
| 2 | 40 | Die Entschuldigung | 2011-02-25 | 30 | |
| 3 | 41 | Die Sitcom | 2011-03-04 | 30 | |
| 4 | 42 | Der Piepser | 2011-03-11 | 30 | |
| 5 | 43 | Das Brot | 2011-03-18 | 30 | |
| 6 | 44 | Der Marathon | 2011-03-25 | 30 | |
| 7 | 45 | Die Laudatio | 2011-04-01 | 30 | |
| 8 | 46 | Das Gewitter | 2011-04-08 | 30 | |
| 9 | 47 | Die Alarmanlage | 2011-04-15 | 30 | |
| 10 | 48 | Der Antrag | 2011-04-29 | 30 | |
Season 6
| Episode No. | No. Overall | Title | Airdate | Runtime | Summary |
| --- | --- | --- | --- | --- | --- |
| 1 | 49 | Der Hausmeister | 2012-09-21 | 30 | |
| 2 | 50 | Der Magnet | 2012-09-28 | 30 | |
| 3 | 51 | Die Lesung | 2012-10-05 | 30 | |
| 4 | 52 | Die SMS | 2012-10-12 | 30 | |
| 5 | 53 | Der Masseur | 2012-10-19 | 30 | |
| 6 | 54 | Der Parkausweis | 2012-10-26 | 30 | |
| 7 | 55 | Der Trip – Teil 1 | 2012-11-02 | 30 | |
| 8 | 56 | Der Trip – Teil 2 | 2012-11-09 | 30 | |
| 9 | 57 | Der Kommissar | 2012-11-16 | 30 | |
| 10 | 58 | Der Junggesellenabschied | 2012-11-23 | 30 | |
Season 7
| Episode No. | No. Overall | Title | Airdate | Runtime | Summary |
| --- | --- | --- | --- | --- | --- |
| 1 | 59 | Die Zeremonie | 2014-09-05 | 30 | |
| 2 | 60 | Der Joker | 2014-09-12 | 30 | |
| 3 | 61 | Der Fluch | 2014-09-12 | 30 | |
| 4 | 62 | Der Nachruf | 2014-09-19 | 30 | |
| 5 | 63 | Der Bescheid | 2014-09-19 | 30 | |
| 6 | 64 | Der Patient | 2014-09-26 | 30 | |
| 7 | 65 | Der Standup | 2014-09-26 | 30 | |
| 8 | 66 | Die Ohrfeige | 2014-10-10 | 30 | |
| 9 | 67 | Die neue Serie | 2014-10-10 | 30 | |
Season 8
| Episode No. | No. Overall | Title | Airdate | Runtime | Summary |
| --- | --- | --- | --- | --- | --- |
| 1 | 68 | Folge 1 | | 30 | |
| 2 | 69 | Der Camper | 2018-01-26 | | |
| 3 | 70 | Die Vollmacht | 2018-01-26 | | |
| 4 | 71 | Das Lied von Hals und Nase | 2018-01-26 | | |
| 5 | 72 | Der Elternabend | 2018-01-26 | | |
| 6 | 73 | Die Lotion | 2018-01-26 | | |
| 7 | 74 | Eine Nacht zum Vergessen | 2018-01-26 | | |
| 8 | 75 | Das letzte Date | 2018-01-26 | | |
| 9 | 76 | Die neue Nummer | 2018-01-26 | | |
| 10 | 77 | Der Ersthelfer | 2018-01-26 | | |
Season 9
| Episode No. | No. Overall | Title | Airdate | Runtime | Summary |
| --- | --- | --- | --- | --- | --- |
| 1 | 78 | Ein Engel für alle Fälle | 2019-01-25 | | |
| 2 | 79 | Unverhofftes Wiedersehen | 2019-01-25 | 26 | |
| 3 | 80 | Schatten der Vergangenheit | 2019-01-25 | 27 | |
| 4 | 81 | Schmerzende Gedanken | 2019-01-25 | 26 | |
| 5 | 82 | Ein dunkles Geheimnis | 2019-01-25 | 27 | |
| 6 | 83 | Labyrinth der Gefühle | 2019-01-25 | 27 | |
| 7 | 84 | Und keiner darf es wissen | 2019-01-25 | 28 | |
| 8 | 85 | Nur das Schicksal kennt den Weg | 2019-01-25 | 30 | |
| 9 | 86 | Herzensdinge | 2019-01-25 | 29 | |
| 10 | 87 | Licht am Horizont | 2019-01-25 | 28 | |
Series Cast
| | | | |
| --- | --- | --- | --- |
| | Michael Kessler | as Michael Kessler | |
| | Dietrich Hollinderbäumer | as Volker Pastewka | |
| | Bettina Lamprecht | as Svenja Bruck | |
| | Matthias Matschke | as Hagen Pastewka | |
| | Bastian Pastewka | as Bastian Pastewka | |
| | Sonsee Neu | as Annemarie "Anne" Leifert | |
| | Sabine Vitua | as Regine Hold | |
| | Cristina do Rego | as Kimberly "Kim" Pastewka | |
Related News
TVMaze