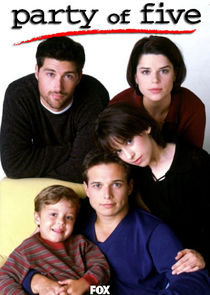 In Party of Five, five children orphaned by their parent's fatal auto accident seek to make their way in San Francisco.
Series Overview
Rating
imDb Rating: 6.8 (8,637 Votes)
Metascore: N/A
Plot
5 siblings raise each other following their parents' untimely deaths.
Details
Rated: TV-PG
Released: 12 Sep 1994
Runtime: 60 min
Genre: Drama, Family
Director: N/A
Writer: Christopher Keyser, Amy Lippman
Actors: Scott Wolf, Matthew Fox, Neve Campbell, Lacey Chabert
Language: English
Country: USA
Awards: Won 1 Golden Globe. Another 5 wins & 36 nominations.
Total Seasons: 6
Previous Episode
...That Ends Well (2)
Episode 6x24; May 03, 2000
Previous Episodes 6x24: ...That Ends Well (2) 6x23: All's Well... (1) 6x22: Falling Forward 6x21: Taboo or Not Taboo 6x20: Great Expectations 6x19: Isn't It Romantic 6x18: Too Cool for School 6x17: Getting There 6x16: Blast from the Past

View All Episodes
Cast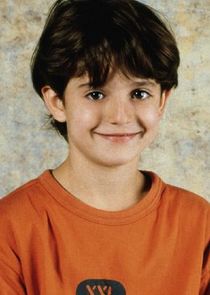 Jacob Smith as Owen Salinger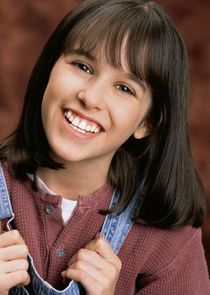 Lacey Chabert as Claudia Salinger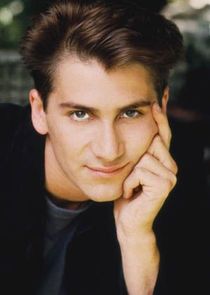 Michael Goorjian as Justin Thompson
Matthew Fox as Charlie Salinger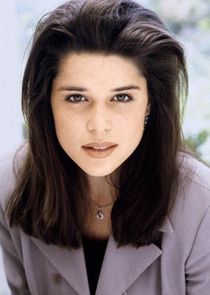 Neve Campbell as Julia Salinger
Paula Devicq as Kirsten Bennett
View Full Cast
Recent News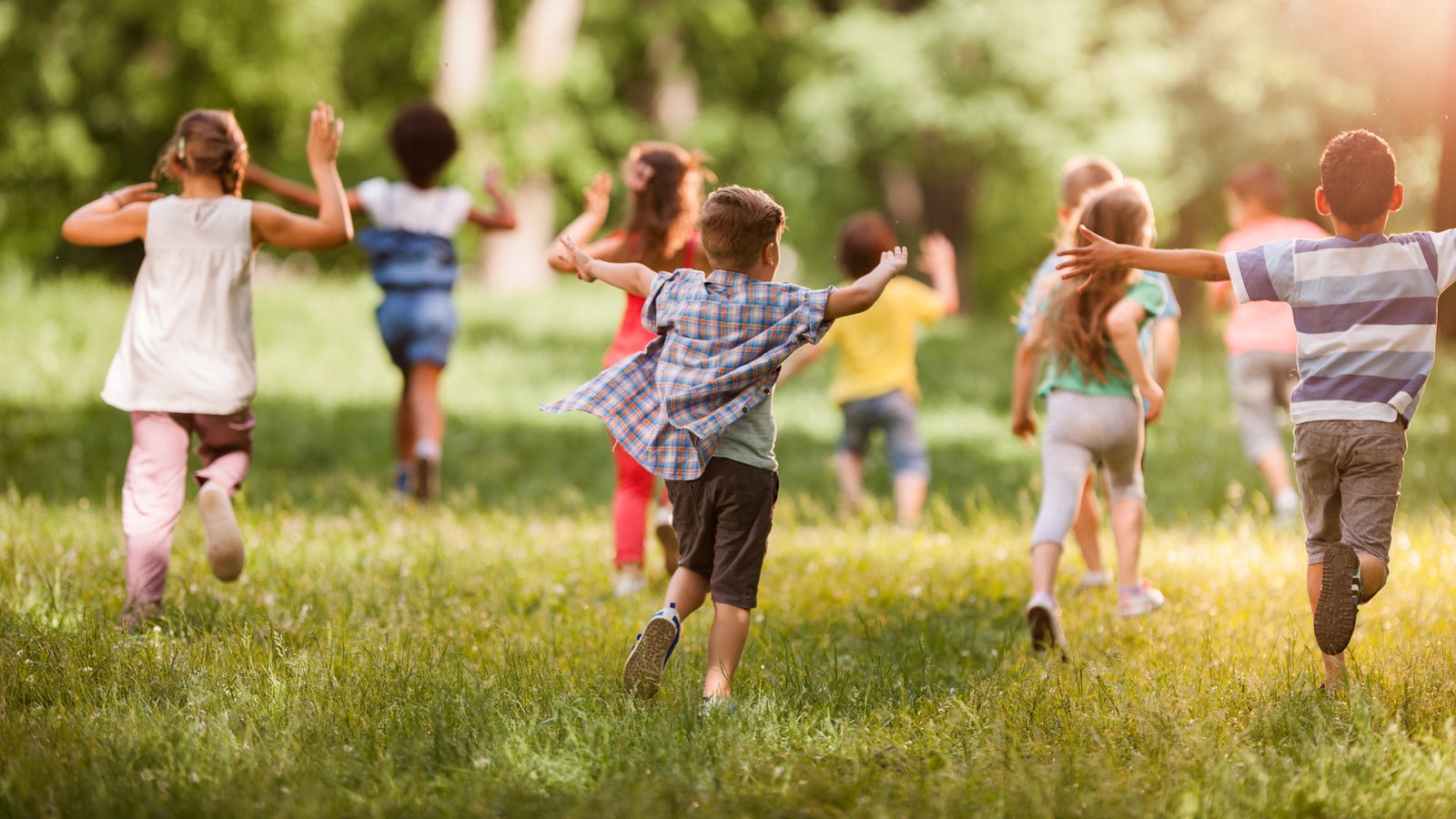 How to Calm Rowdy Kids, According to Teachers
The idea of throwing a party for a gaggle of your kid's friends sounds great in theory, but dealing with an additional five (six? Eight? A dozen?) children requires a special set of skills—the very kind a teacher has, in spades. Read more...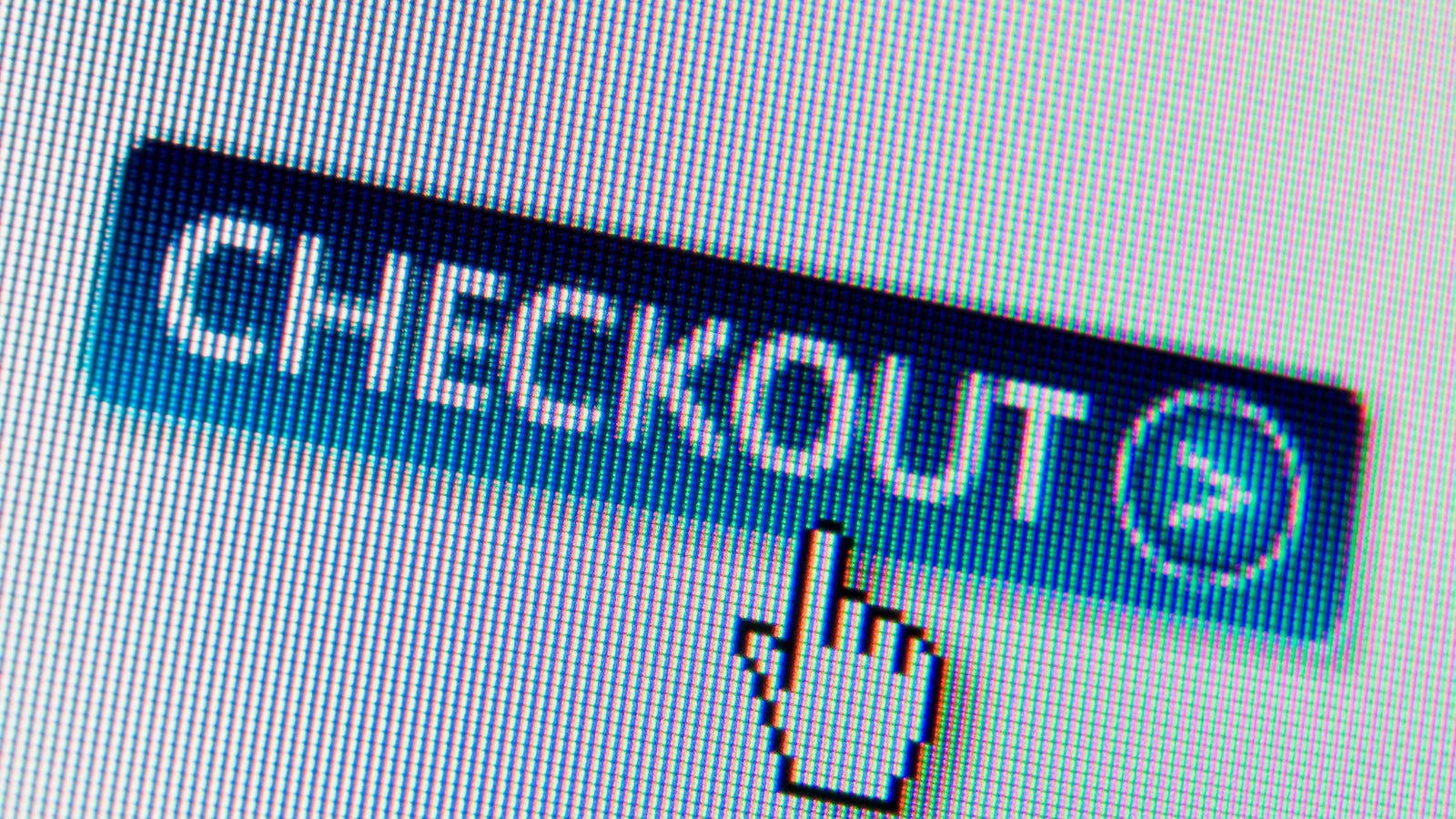 The Five Best Price Tracking Tools
Figuring out the best time to buy something requires constant watch over ever-fluctuating online prices, and some knowledge of how prices have changed in the past. Luckily, you don't have to figure it all out yourself—there are great tools to help you do it. …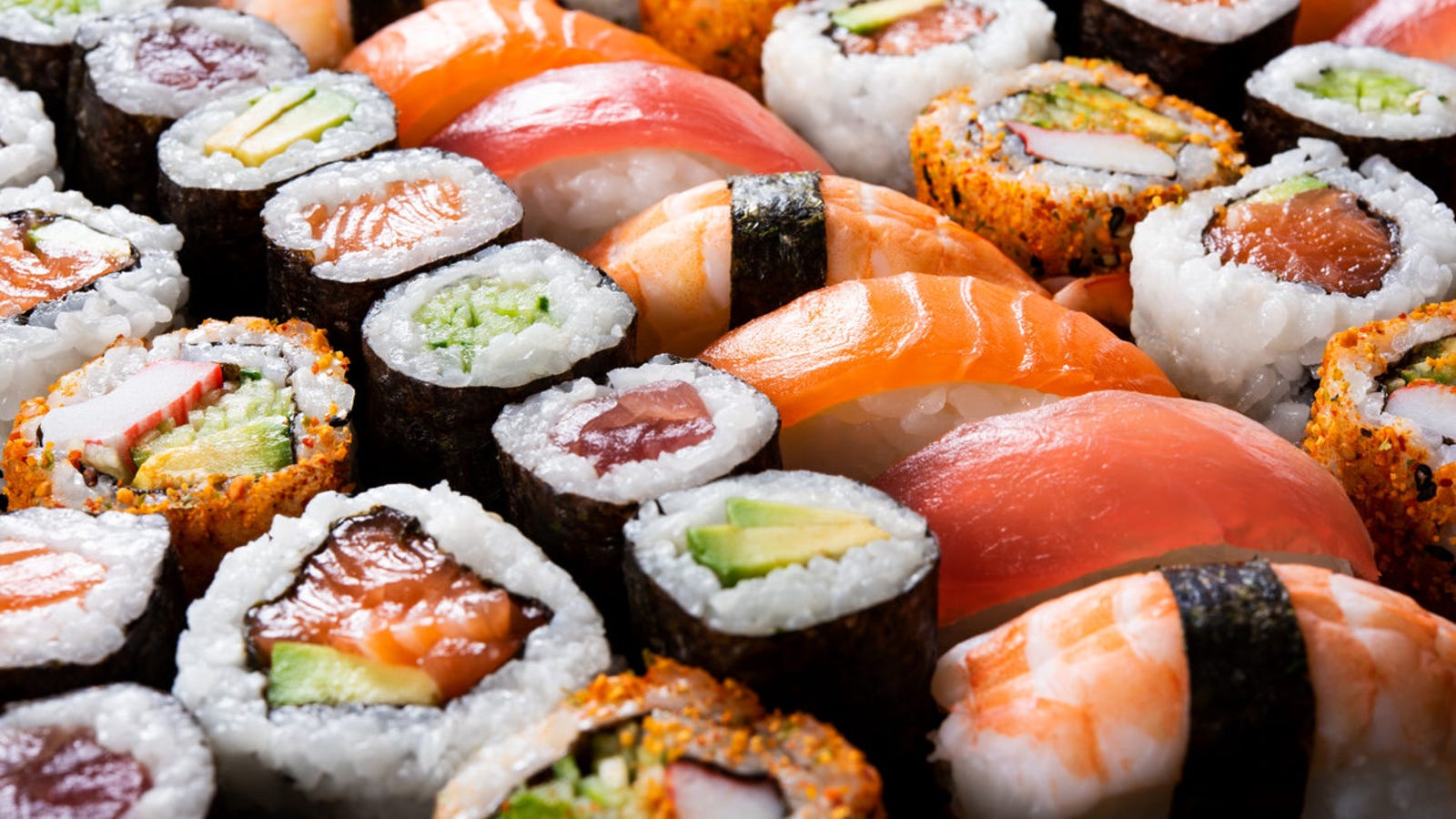 How to survive an all-you-can-eat sushi buffet
Ah, sushi—that most delicate and indulgent of dinners (or, if you're an absolute daredevil with a death wish, the most dangerous thing to grab from a Walgreen's end cap). Sushi places have been a staple in America since the 80s; born from post-war cultural cr…
via NewsAPI
View More Related News
Skip to:
Season 1
| Episode No. | No. Overall | Title | Airdate | Runtime | Summary |
| --- | --- | --- | --- | --- | --- |
| 1 | 1 | Pilot | 1994-09-12 | 60 | The five Salinger siblings struggle to make ends meet following the deaths of their parents, but Charlie is unsteady with the purse strings. |
| 2 | 2 | Homework | 1994-09-19 | 60 | Bailey tries to break the ice with Kirsten; Julia's on thin ice at school; and Claudia searches for their long-lost grandfather. |
| 3 | 3 | Good Sports | 1994-09-26 | 60 | Julia offers the Salinger home as a party pad for her friends; Bailey risks getting kicked off the football team; Charlie's noble act backfires. |
| 4 | 4 | Worth Waiting For | 1994-10-03 | 60 | Claudia has questions about sex---and so does Julia; things heat up between Kirsten and Charlie. |
| 5 | 5 | All's Fair | 1994-10-10 | 60 | Charlie squirms when an old girlfriend returns; Bailey tires of being Kate's friend; Julia lies about her age, as does Claudia. |
| 6 | 6 | Fathers and Sons | 1994-10-17 | 60 | Charlie has a hard time trying to fill his father's shoes; the family takes in Julia's ex-boyfriend, who's running from an abusive stepdad; and Bailey makes a bad first impression on Kate's dad. |
| 7 | 7 | Much Ado | 1994-10-24 | 60 | A solar eclipse casts a shadow of gloom over Claudia's plans and foreshadows a family crisis; and Charlie's confession clouds Kirsten's hopes. |
| 8 | 8 | Kiss Me Kate | 1994-11-02 | 60 | As Julia's priorities change, responsibility falls to Charlie, who's saddled with his own priorities. Meanwhile, Bailey can't accept Kate's decision about intimacy. |
| 9 | 9 | Something Out of Nothing | 1994-11-07 | 60 | The Salingers welcome a houseguest, a free-spirited friend of their mother's, who makes everyone feel special; and Claudia's dreams are dashed by a confession from Ross. |
| 10 | 10 | Thanksgiving | 1994-11-14 | 60 | Thanksgiving brings back troubling memories for the Salingers, whose grief is compounded by news that the drunken driver who killed their parents has been paroled. |
| 11 | 11 | Private Lives | 1994-11-21 | 60 | When a social worker visits unexpectedly, Claudia is missing, Julia's in a revealing outfit, and Charlie is doing another disappearing act. |
| 12 | 12 | Games People Play | 1994-11-28 | 60 | Relationships are put to the test as Kate knocks the wind out of Bailey's sails, Kirsten challenges Charlie's one-track mind, Morgan comes clean with Julia, and Artie tires of Claudia's attention-getting techniques. |
| 13 | 13 | Grownups | 1994-12-12 | 60 | Charlie takes a great leap of faith with Kirsten; passion overpowers friendship for Bailey and Jill; Claudia feels unprepared for the internal and external changes facing her; and Julia feels responsible for Morgan's desperate condition. |
| 14 | 14 | Not Fade Away | 1995-01-04 | 60 | Kirsten moves into Charlie's room and gets the cold shoulder from Julia. Meanwhile, Julia finds an old journal of her mother's hinting of an affair with a colleague; Bailey takes risks to please Jill; and Claudia considers converting to Judaism. |
| 15 | 15 | It's Not Easy Being Green | 1995-01-11 | 60 | Charlie questions Kirsten's relationship with her advisor; envy wrecks Claudia's relationship with Artie; and Bailey's relationship with best-friend Will takes a back seat to Jill. |
| 16 | 16 | Aftershocks | 1995-01-18 | 60 | An earthquake leaves Claudia trembling and Jill babbling, but Charlie suspects Jill has a drug problem; and Julia's relationship with Justin shakes the foundation of her friendship with Libby. |
| 17 | 17 | In Loco Parentis | 1995-02-01 | 60 | Jill doesn't seem to want Bailey's help; Julia alienates Justin by getting chummy with his mom. |
| 18 | 18 | Who Cares? | 1995-02-15 | 60 | Everyone is too busy to celebrate Claudia's birthday: Bailey is in L.A. searching for Jill, Julia sets an unrealistic songwriting deadline, and business picks up for Charlie. |
| 19 | 19 | Brother's Keeper | 1995-02-22 | 60 | Charlie's once-in-a-lifetime job opportunity threatens to break up the family; Bailey and Julia end up in the same math class; and Ross pushes Claudia to a more advanced violin teacher. |
| 20 | 20 | The Trouble with Charlie | 1995-03-01 | 60 | Kate surprises Bailey with a return visit, as does Jill; Charlie's decisions get no respect; and Julia's creative writing humiliates her siblings. |
| 21 | 21 | All-Nighters | 1995-03-08 | 60 | Charlie discovers that he's needed more than ever at home; Bailey interferes with Jill's planning of a school dance marathon; and Julia is in no rush to have sex with Justin. |
| 22 | 22 | The Ides of March | 1995-03-15 | 60 | Jill's drug problems lead to a tragedy; Jill's brother rejects Julia's kind gestures; Ross tries to adopt a child; Charlie plans a surprise. |
Season 2
| Episode No. | No. Overall | Title | Airdate | Runtime | Summary |
| --- | --- | --- | --- | --- | --- |
| 1 | 23 | Ready or Not | 1995-09-27 | 60 | A surprise visit from an old girlfriend threatens to destroy Charlie's relationship with Kirsten. |
| 2 | 24 | Falsies | 1995-10-04 | 60 | Pamela's change of heart leaves Charlie and Kirsten torn about their future; Julia and Justin become the "poster kids for the kissing cause". |
| 3 | 25 | Dearly Beloved | 1995-10-18 | 60 | Charlie and Kirsten plan a hasty retreat as friends and family take over their wedding plans; Justin catches Julia in lies about her whereabouts; Sarah urges Bailey to run for school office. |
| 4 | 26 | Have No Fear | 1995-10-25 | 60 | Julia considers going all the way with Griffin; a medical crisis has Charlie searching for a replacement for Joe; another medical emergency leaves Bailey full of regret and fear. |
| 5 | 27 | Change Partners ... and Dance | 1995-11-01 | 60 | A fortuneteller's prediction sends Kirsten and Charlie to ballroom-dancing lessons; Bailey gets off on the wrong foot with Sarah; Julia is stood up by Griffin; and Claudia takes a spill at a skating rink. |
| 6 | 28 | Analogies | 1995-11-08 | 60 | A surprise visit from Kirsten's parents results in angry clashes; Claudia warms to Griffin; and Bailey's need for encouragement is met with a mediocre response from his siblings. |
| 7 | 29 | Where There's Smoke | 1995-11-15 | 60 | Charlie lands on the hot seat following a fire at the restaurant; Julia stands by her man despite his betrayal; Will sets his sights on Sarah. |
| 8 | 30 | Best Laid Plans | 1995-11-22 | 60 | Plans go awry at Charlie's bachelor party after the groom-to-be encounters a needy woman whose husband is cheating on her; Julia forces a confrontation with Justin. |
| 9 | 31 | The Wedding | 1995-12-13 | 60 | Charlie and Kirsten's wedding day arrives with a flurry of second thoughts for Charlie---leading to a crisis that everyone must weather. |
| 10 | 32 | Grand Delusions | 1995-12-20 | 60 | With little to celebrate at home, Charlie seeks understanding---and forgiveness---elsewhere; Sarah seeks understanding from Bailey; Claudia experiences young love. |
| 11 | 33 | Unfair Advantage | 1996-01-03 | 60 | A favorite teacher betrays Julia's trust; Charlie misreads a fun-loving employee; Sarah seems to be using Bailey to punish her parents. |
| 12 | 34 | Hold on Tight | 1996-01-10 | 60 | Justin and Sarah are thrust into the middle of an argument between Julia and Bailey; Kirsten and Charlie fall back into familiarity; and Claudia reconsiders pursuing her violin studies. |
| 13 | 35 | Poor Substitutes | 1996-01-17 | 60 | Owen fails to meet Charlie's expectations for pre-school; Sarah considers visiting her biological mother; Julia bonds with Justin's British friend; and Kirsten tries to move on with her life. |
| 14 | 36 | Strange Bedfellows | 1996-01-24 | 60 | Justin's parents disapprove of Julia and Justin's sexual involvement; Charlie takes an interest in Claudia's math teacher; and Will introduces his chatty new girlfriend. |
| 15 | 37 | Benefactors | 1996-01-31 | 60 | Bailey finds himself at the mercy of a mysterious benefactor; Charlie becomes distracted by an affectionate client; a desperate Julia turns to an ardent tutor. |
| 16 | 38 | Comings and Goings | 1996-02-07 | 60 | Claudia warms to Jake, while Julia eyes him with suspicion; Sarah meets with a series of disappointments; and Charlie gets a taste of his own medicine. |
| 17 | 39 | Valentine's Day | 1996-02-14 | 60 | Griffin's return takes the wind out of Justin's sails; Sarah's Valentine's Day plans don't involve Bailey; Charlie whisks Kathleen away from her harried world. |
| 18 | 40 | Before and After | 1996-02-21 | 60 | Julia shuts out Justin in her rush to have her problem "taken care of"; Bailey and Sarah anticipate intimacy; and Jake encourages Claudia to face the music concerning her damaged violin. |
| 19 | 41 | Altered States | 1996-02-28 | 60 | Julia turns to an old friend for comfort; Sarah's sexy new attitude turns off Bailey; Charlie feels increasingly trapped by Kathleen. |
| 20 | 42 | Happily Ever After | 1996-03-20 | 60 | Bailey issues a painful ultimatum after discovering more truths about Jake; Charlie's lies backfire; and Justin and Julia drift further apart. |
| 21 | 43 | Spring Breaks (1) | 1996-03-27 | 60 | Thanks to Charlie, the family stands to lose their father's restaurant. So Charlie turns to Jake---and to ex-fiancée Kirsten---for support. |
| 22 | 44 | Spring Breaks (2) | 1996-03-27 | 60 | The family could lose their father's restaurant. |
Season 3
| Episode No. | No. Overall | Title | Airdate | Runtime | Summary |
| --- | --- | --- | --- | --- | --- |
| 1 | 45 | Summer Fun, Summer Not | 1996-08-21 | 60 | |
| 2 | 46 | Going, Going, Gone | 1996-08-28 | 60 | |
| 3 | 47 | Short Cuts | 1996-09-04 | 60 | |
| 4 | 48 | Deal With It | 1996-09-11 | 60 | |
| 5 | 49 | Mixed Signals | 1996-09-18 | 60 | |
| 6 | 50 | Going Home | 1996-09-25 | 60 | |
| 7 | 51 | Personal Demons | 1996-10-30 | 60 | |
| 8 | 52 | Not So Fast | 1996-11-06 | 60 | |
| 9 | 53 | Gimme Shelter | 1996-11-13 | 60 | |
| 10 | 54 | Close to You | 1996-11-20 | 60 | |
| 11 | 55 | I Do | 1996-11-27 | 60 | |
| 12 | 56 | Desperate Measures | 1996-12-11 | 60 | |
| 13 | 57 | Christmas | 1996-12-18 | 60 | |
| 14 | 58 | Life's Too Short | 1997-01-08 | 60 | |
| 15 | 59 | Significant Others | 1997-01-15 | 60 | |
| 16 | 60 | I Declare | 1997-01-22 | 60 | |
| 17 | 61 | Misery Loves Company | 1997-01-29 | 60 | |
| 18 | 62 | MYOB | 1997-02-05 | 60 | |
| 19 | 63 | Point of No Return | 1997-02-12 | 60 | |
| 20 | 64 | Intervention | 1997-02-19 | 60 | |
| 21 | 65 | Hitting Bottom | 1997-02-26 | 60 | |
| 22 | 66 | Leap of Faith | 1997-03-05 | 60 | |
| 23 | 67 | Promises, Promises | 1997-03-19 | 60 | |
| 24 | 68 | A Little Faith | 1997-03-26 | 60 | |
| 25 | 69 | You Win Some, You Lose Some | 1997-04-02 | 60 | |
Season 4
| Episode No. | No. Overall | Title | Airdate | Runtime | Summary |
| --- | --- | --- | --- | --- | --- |
| 1 | 70 | What a Drag | 1997-09-17 | 60 | |
| 2 | 71 | Past Imperfect | 1997-09-24 | 60 | |
| 3 | 72 | Handicaps | 1997-10-01 | 60 | |
| 4 | 73 | Zap | 1997-10-15 | 60 | |
| 5 | 74 | Fight or Flight | 1997-10-22 | 60 | |
| 6 | 75 | Immediate Family | 1997-10-29 | 60 | |
| 7 | 76 | Positive Attitude | 1997-11-05 | 60 | |
| 8 | 77 | Sickness, Health / Richer, Poorer | 1997-11-12 | 60 | |
| 9 | 78 | Truth Be Told | 1997-11-19 | 60 | |
| 10 | 79 | Adjustments | 1997-12-03 | 60 | |
| 11 | 80 | S'Wunnerful Life | 1997-12-10 | 60 | |
| 12 | 81 | Empty Shoes | 1998-01-07 | 60 | |
| 13 | 82 | Parent Trap | 1998-01-14 | 60 | |
| 14 | 83 | Of Human Bonding | 1998-01-21 | 60 | |
| 15 | 84 | Here and Now | 1998-01-28 | 60 | |
| 16 | 85 | I Give Up | 1998-02-04 | 60 | |
| 17 | 86 | Of Sound Mind and Body | 1998-02-11 | 60 | |
| 18 | 87 | True or False | 1998-02-25 | 60 | |
| 19 | 88 | Go Away | 1998-03-04 | 60 | |
| 20 | 89 | Square One (1) | 1998-04-22 | 60 | |
| 21 | 90 | Free and Clear (2) | 1998-04-22 | 60 | |
| 22 | 91 | Opposites Distract | 1998-04-29 | 60 | |
| 23 | 92 | Fools Rush In | 1998-05-06 | 60 | |
| 24 | 93 | Fools Rush Out | 1998-05-13 | 60 | |
Season 5
| Episode No. | No. Overall | Title | Airdate | Runtime | Summary |
| --- | --- | --- | --- | --- | --- |
| 1 | 94 | Moving On | 1998-09-16 | 60 | |
| 2 | 95 | Separation Anxiety | 1998-09-23 | 60 | |
| 3 | 96 | Naming Names | 1998-09-30 | 60 | |
| 4 | 97 | A Mid-Semester's Night Dream | 1998-10-28 | 60 | |
| 5 | 98 | The Baby | 1998-11-04 | 60 | |
| 6 | 99 | Forgive and/or Forget | 1998-11-11 | 60 | |
| 7 | 100 | Tender Age | 1998-11-18 | 60 | |
| 8 | 101 | Love and War | 1998-12-02 | 60 | |
| 9 | 102 | Gifts | 1998-12-09 | 60 | |
| 10 | 103 | One Christmas to Go | 1998-12-16 | 60 | |
| 11 | 104 | Rings of Saturn | 1999-01-13 | 60 | |
| 12 | 105 | Witness for the Persecution | 1999-01-20 | 60 | |
| 13 | 106 | Fillmore Street | 1999-01-27 | 60 | |
| 14 | 107 | Stand by Me | 1999-02-03 | 60 | |
| 15 | 108 | Whatever Works | 1999-02-10 | 60 | |
| 16 | 109 | Party of Freud | 1999-02-17 | 60 | |
| 17 | 110 | fam-i-ly | 1999-03-03 | 60 | |
| 18 | 111 | Driven to Extremes | 1999-03-10 | 60 | |
| 19 | 112 | Judgment Day | 1999-03-17 | 60 | |
| 20 | 113 | The Wish | 1999-04-14 | 60 | |
| 21 | 114 | Get Back | 1999-04-21 | 60 | |
| 22 | 115 | Fragile | 1999-04-28 | 60 | |
| 23 | 116 | I'll Show You Mine | 1999-05-05 | 60 | |
| 24 | 117 | Haunted | 1999-05-12 | 60 | |
| 25 | 118 | Otherwise Engaged | 1999-05-19 | 60 | |
Season 6
| Episode No. | No. Overall | Title | Airdate | Runtime | Summary |
| --- | --- | --- | --- | --- | --- |
| 1 | 119 | Don't Let Go | 1999-10-05 | 60 | |
| 2 | 120 | Naked | 1999-10-12 | 60 | |
| 3 | 121 | Bye, Bye, Love | 1999-10-19 | 60 | |
| 4 | 122 | Wrestling Demons | 1999-10-26 | 60 | |
| 5 | 123 | The Shortest Distance | 1999-11-02 | 60 | |
| 6 | 124 | Too Close | 1999-11-09 | 60 | |
| 7 | 125 | We Gather Together | 1999-11-16 | 60 | |
| 8 | 126 | Faith, Hope and Charity | 1999-11-30 | 60 | |
| 9 | 127 | Ties That Bind | 1999-12-07 | 60 | |
| 10 | 128 | Dog Day After New Year | 2000-01-11 | 60 | |
| 11 | 129 | Fear and Loathing | 2000-01-18 | 60 | |
| 12 | 130 | Bad Behavior | 2000-01-25 | 60 | |
| 13 | 131 | The Declaration of Co-Dependence | 2000-02-01 | 60 | |
| 14 | 132 | One for the Road | 2000-02-08 | 60 | |
| 15 | 133 | What If ... | 2000-02-22 | 60 | |
| 16 | 134 | Blast from the Past | 2000-03-14 | 60 | |
| 17 | 135 | Getting There | 2000-03-21 | 60 | |
| 18 | 136 | Too Cool for School | 2000-04-04 | 60 | |
| 19 | 137 | Isn't It Romantic | 2000-04-11 | 60 | |
| 20 | 138 | Great Expectations | 2000-04-18 | 60 | |
| 21 | 139 | Taboo or Not Taboo | 2000-04-19 | 60 | |
| 22 | 140 | Falling Forward | 2000-04-26 | 60 | |
| 23 | 141 | All's Well... (1) | 2000-05-03 | 60 | |
| 24 | 142 | ...That Ends Well (2) | 2000-05-03 | 60 | |
Series Cast
| | | | |
| --- | --- | --- | --- |
| | Jacob Smith | as Owen Salinger | |
| | Lacey Chabert | as Claudia Salinger | |
| | Michael Goorjian | as Justin Thompson | |
| | Matthew Fox | as Charlie Salinger | |
| | Neve Campbell | as Julia Salinger | |
| | Paula Devicq | as Kirsten Bennett | |
| | Jeremy London | as Griffin Holbrook | |
| | Jennifer Aspen | as Daphne Jablonsky | |
| | Taylor Porter | as Owen Salinger | |
| | Scott Grimes | as Will McCorkle | |
| | Alexondra Lee | as Callie Martel | |
| | Scott Wolf | as Bailey Salinger | |
| | Jennifer Love Hewitt | as Sarah Reeves Merrin | |
Series Crew
| | Position | Name |
| --- | --- | --- |
| | Creator | Amy Lippman |
| | Supervising Producer | Ken Topolsky |
| | Creator | Christopher Keyser |
Related News
TVMaze