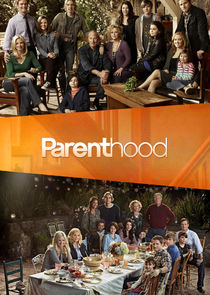 Parenthood is the critically acclaimed one-hour drama inspired by the box office hit of the same name. This reimagined and updated Universal Television/Imagine Entertainment production follows the trials and tribulations of the very large, colorful and imperfect Braverman family. Sarah Braverman is a single mother with two kids - the bright but rebellious Amber who is living on her own, and sullen and sensitive Drew who returns to Berkeley this year.
Series Overview
Rating
imDb Rating: 8.2 (28,546 Votes)
Metascore: N/A
Plot
The lives and tragedies of the Braverman family tree.
Details
Rated: TV-PG
Released: 02 Mar 2010
Runtime: 60 min
Genre: Comedy, Drama
Director: N/A
Writer: Jason Katims
Actors: Peter Krause, Lauren Graham, Dax Shepard, Monica Potter
Language: English
Country: USA
Awards: Nominated for 1 Golden Globe. Another 15 wins & 37 nominations.
Total Seasons: 6
Previous Episode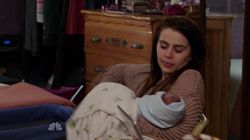 May God Bless and Keep You Always
Episode 6x13; Jan 29, 2015
In the excitement of her big day, Sarah surrounds herself with the original Braverman clan. Meanwhile, Hank approaches Zeek for his blessing and asks Drew for a special favor. Amber adjusts to life as a new mom with a little help from her grandparents. Julia and Joel get a phone call that forces a life-changing decision. Max gets his first job, while Crosby and Adam reach an understanding about the Luncheonette. Kristina presents Adam with a new plan for the future of Chambers Academy, and for their family.
Previous Episodes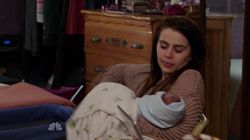 6x13: May God Bless and Keep You Always


6x12: We Made It Through the Night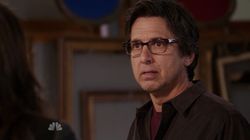 6x11: Let's Go Home


6x10: How Did We Get Here?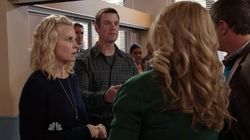 6x9: Lean In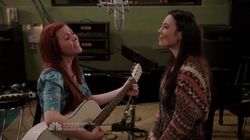 6x8: Aaron Brownstein Must Be Stopped


6x7: These Are the Times We Live In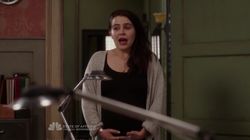 6x6: Too Big to Fail


6x5: The Scale of Affection Is Fluid

View All Episodes
Cast
Dax Shepard as Crosby Braverman
Peter Krause as Adam Braverman
Lauren Graham as Sarah Braverman
Erika Christensen as Julia Braverman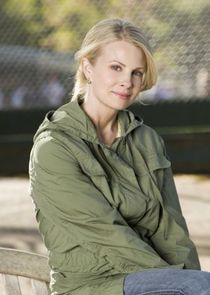 Monica Potter as Kristina Braverman
Mae Whitman as Amber Holt
View Full Cast
Recent News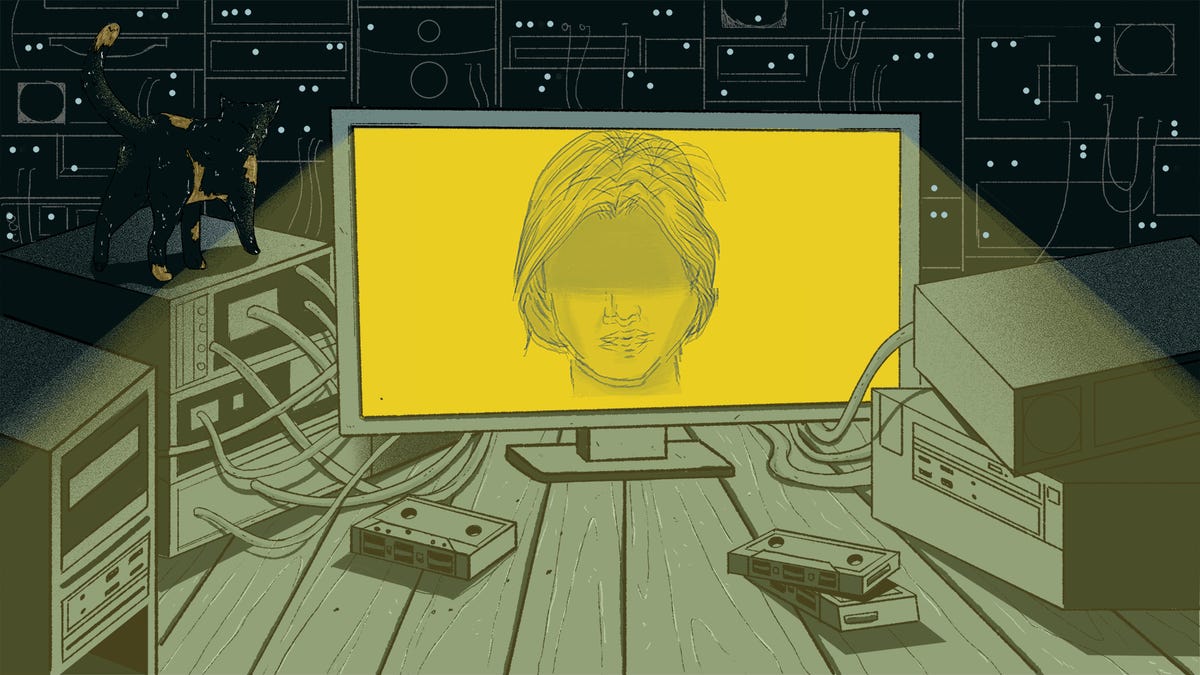 The Unforgetting Machine
Five weeks before Theresa Greenwood vanished, the 64-year-old retiree invited me into her home, let me scratch her cat's chin, and asked me if I wanted to see into the past. The question was only a courtesy: I had flown 2,800 miles to try out the machine she …
via NewsAPI
View More Related News
Skip to:
Season 1
| Episode No. | No. Overall | Title | Airdate | Runtime | Summary |
| --- | --- | --- | --- | --- | --- |
| 1 | 1 | Pilot | 2010-03-02 | 60 | From Executive Producers Ron Howard, Brian Grazer and Jason Katims, "Parenthood" introduces us to the very large, very colorful and imperfect Braverman family. Single mother Sarah and her two children Amber and Drew are moving back home with her parents Zeek and Camille. Sarah's sister and complete antithesis, Julia is a successful corporate attorney trying to juggle work and motherhood, alongside her stay-at-home husband, Joel. Commitment-phobe Crosby, Sarah's younger brother, must accept adult responsibility when an old flame Jasmine shows up unexpectedly. Meanwhile, Adam, the oldest Braverman sibling, his wife Kristina and teenage daughter, Haddie, learn that their eccentric son and Haddie's little brother, Max, is diagnosed with Asperger's Syndrome. Although each sibling and family has its own share of life to grapple with, perhaps this reunion is the push they need to help each other pick up the pieces and focus on the everyday challenges that families face while raising children and starting over. |
| 2 | 2 | Man vs. Possum | 2010-03-09 | 60 | Adam and Kristina come to terms with the fact that their son may have Asperger's Syndrome. Sarah is on the job hunt and Zeek pushes her to dream big. Meanwhile, Crosby bonds with his newly discovered son and Julia deals with a aggravating mom from Sydney's school. |
| 3 | 3 | The Deep End of the Pool | 2010-03-16 | 60 | After Max gets kicked out of school, Adam and Kristina explore the best educational options for their son. Sarah hits a wall when she ends things with Jim and succumbs to car problems. Meanwhile, Crosby spends a fun-filled day with Jabbar and Julia realizes that she's missing out on her daughter's life. |
| 4 | 4 | Wassup | 2010-03-23 | 60 | Adam and Kristina use questionable tactics to find out about Haddie's secret relationship. Sarah doesn't know how to talk to Drew when he starts showing signs of becoming a man. Meanwhile, Jabbar has a little accident while under Crosby's watch and Julia and Joel are hesitant to let Amber baby-sit for them. |
| 5 | 5 | The Situation | 2010-03-30 | 60 | When Max re-joins the baseball team, Drew helps Adam connect with his son. Sarah strikes up a friendship with Amber's English teacher, Mr. Cyr. Meanwhile, Crosby feels the pressure to have a baby sooner than he expected and Julia tries to teach Sydney how to stand up for herself. |
| 6 | 6 | The Big O | 2010-04-06 | 60 | Kristina's constant worrying affects her and Adam's sex life, and the worrying only gets worse when Max starts working with Gaby, a young behavioral aide. Sarah debates whether she should go out on a date with Amber's teacher Mr. Cyr. Meanwhile, Crosby tries to muster up the courage to tell his parents about Jabbar and Julia gets jealous of a mom in Joel's playgroup. |
| 7 | 7 | What's Goin' on Down There? | 2010-04-13 | 60 | Adam wants to spend time with his family but has trouble juggling their multiple schedules, especially while Gaby continues to work with Max. Sarah's relationship with Mr. Cyr is going better than expected, making her wonder if she should tell Amber about them. Haddie spends Career Day at Julia's law firm, but her assignment causes Julia and Kristina to re-evaluate their respective career choices. Meanwhile, Crosby navigates the world of single parent dating. |
| 8 | 8 | Rubber Band Ball | 2010-04-20 | 60 | The Braverman family is on high alert when Amber's ex-boyfriend Damien arrives from Fresno. Zeek takes Adam on a road trip for investment advice and some father-son bonding. Meanwhile, Julia and Joel worry that Sydney might be suffering from Asperger's and Crosby wants to help plan Jabbar's birthday party. |
| 9 | 9 | Perchance to Dream | 2010-04-27 | 60 | Adam has his hands full when Kristina goes back to work and leaves him with Max and Haddie for the weekend. Along with taking care of his own kids, Adam gives Drew girl advice when a school dance approaches. Sarah tries to get Amber excited about college by taking her to an event on campus and unexpectedly runs into an ex. Meanwhile, Julia attempts to teach Sydney a lesson about lying and Crosby takes Jasmine on a real date without Jabbar. |
| 10 | 10 | Namaste No More | 2010-05-04 | 60 | When Crosby and Jasmine's relationship heats up, they have to decide how to explain it to Jabbar. Elsewhere, Adam and Kristina are on the search for friends but find that the process is more difficult than they thought. Sarah learns about Zeek's financial problems. Meanwhile, Julia becomes the new coach of Sydney's soccer team and Haddie goes to Amber for advice when her boyfriend starts pressuring her into having sex. |
| 11 | 11 | Solace | 2010-05-11 | 60 | Zeek makes his presence known while crashing with Adam and Kristina. Elsewhere, Camille focuses on her art instead of focusing on her husband. Trying to get her father out of debt, Julia enlists the help of her old college flame much to Joel's chagrin. Meanwhile, Amber feels guilty about betraying Haddie and Crosby thinks about settling down with Jasmine and Jabbar. |
| 12 | 12 | Team Braverman | 2010-05-18 | 60 | A family walk for autism is jeopardized when Sarah and Adam disagree over their daughters' behavior. Haddie and Amber's secret anger comes to a head and splits the family in two. Elsewhere, Julia tries to help Zeek by arranging a dinner meeting for him. Meanwhile, Crosby risks losing Jasmine to New York after she auditions for a dance company. |
| 13 | 13 | Lost and Found | 2010-05-25 | 60 | Tensions run high for Sarah and Amber leading Sarah to meet with Mr. Cyr to discuss her complex daughter. Elsewhere, Crosby must decide whether to move with his new family or stay with his old one. Zeek tries to win his way back into Camille's heart. Meanwhile, Julia is forced to be on the Angel committee at Sydney's school but is nonplussed when she has to take care of a single mom recovering from a breast augmentation. |
Season 2
| Episode No. | No. Overall | Title | Airdate | Runtime | Summary |
| --- | --- | --- | --- | --- | --- |
| 1 | 14 | I Hear You, I See You | 2010-09-14 | 60 | In the season two premiere Adam is overwhelmed by family needs and increasing demands at work from boss Gordon Flint. Zeek is overly confident in his "fix-it" skills as he tries to repair a leak in the barn and Joel is enlisted by the family to help. Elsewhere, Sarah tries to find her place in the world as Crosby prepares for a visit from Jasmine and Jabbar. Meanwhile, Kristina tries to teach Haddie how to drive and, along with behavioral aide Gaby, help their son Max through a crisis. |
| 2 | 15 | No Good Deed | 2010-09-21 | 60 | Adam offers an internship position to Sarah at T&S Footwear. Meanwhile, Kristina helps Suze Lessing through her divorce by babysitting Noel. Julia commits to a play date for Sydney that threatens her other friendships. Elsewhere, Jasmine and Crosby debate where Jabbar should live when Jasmine takes a new job. |
| 3 | 16 | I'm Cooler Than You Think | 2010-09-28 | 60 | Amber starts spending a lot of time with her new friend Kelsey which makes Sarah jealous. Sarah's coworker, Mike, gives her advice on the situation. Elsewhere, Julia pushes Joel for another baby. Meanwhile, Adam struggles with his relationship with Max. |
| 4 | 17 | Date Night | 2010-10-05 | 60 | Kristina learns some alarming statistics about the divorce rate of parents living with autistic children and as a result schedules a date night with Adam to keep their marriage alive. Meanwhile, Sarah sees Drew with a girl and offers him unsolicited love advice. Haddie runs for student council president and enlists her family's help with her campaign. Crosby behavior gets the best of him and he learns an important lesson about being a father. |
| 5 | 18 | The Booth Job | 2010-10-12 | 60 | Kristina goes to an Asperger's support group alone and later tries to convince Adam to join her. Meanwhile, Crosby and Jasmine enlist Julia's help in getting Jabbar accepted at Sydney's school. Sarah's performance at the shoe booth exceeds Gordon's expectations, causing him to make an unexpected move. Elsewhere, Zeek and Camille sign up for ballroom dancing classes with hopes of connecting on a deeper level. |
| 6 | 19 | Orange Alert | 2010-10-19 | 60 | Zeek once again tries to go overboard with the Halloween celebration and is upset when Haddie, Amber and Drew refuse to join in the fun. Meanwhile, Adam and Kristina are nervous about Max's new plans for the holiday. Sarah's relationship with Gordon gets complicated after she confronts him about their kiss. Elsewhere, Julia struggles with her belief in women's rights when Sydney chooses a costume she doesn't approve of. |
| 7 | 20 | Seven Names | 2010-10-26 | 60 | In the midst of a financial crisis, Adam must make an important decision that will alter the company 's future. Jasmine and Crosby announce their future plans to Jabbar, who reacts surprisingly to the news. Meanwhile, Sarah and Amber argue over Amber's incessant partying with her new found friend. Sarah experiences challenges at work and even deeper issues with Gordon. Elsewhere, Camille joins Haddie for community service. |
| 8 | 21 | If This Boat Is a Rockin' | 2010-11-09 | 60 | Adam confronts a man in defense of Max. Crosby and Jasmine delve into domestic discussions, beginning with the selling of Crosby's boat. Meanwhile, Sarah and Gordon spend an afternoon together, which carries on until sunrise the next morning, creating tension with Amber and Drew. Elsewhere, Haddie discovers intriguing information about Alex. |
| 9 | 22 | Put Yourself Out There | 2010-11-16 | 60 | Sarah convinces Amber to meet with an important colleague of Gordon's. Meanwhile, Kristina frantically attempts to obtain a birthday invite for troublesome Max. Camille takes a class with the man she once had an affair with, making Zeke jealous. Elsewhere, Crosby and Joel band together to direct Jabbar's school play. Haddie's relationship with an unexpected love interest deepens. |
| 10 | 23 | Happy Thanksgiving | 2010-11-23 | 60 | Adam fears his future, and he is torn between his job and family after surprising news from Gordon. While preparing Thanksgiving dinner, Camille and Amber share a bonding moment. Meanwhile, Drew feels uncomfortable about his mom, bringing Gordon to dinner. Crosby tries to impress his future mother-in-law. Elsewhere, Julia tries to embrace her domestic side by making pies for dinner, but snaps at Sydney. M |
| 11 | 24 | Damage Control | 2011-01-04 | 60 | Crosby has trouble teaching Jabbar to clean his room. Meanwhile, Zeke finds Drew drinking beer with guys from school. Adam and Kristina get to know Alex at dinner with Haddie and Max. Joel and Julia explain death to Sydney. |
| 12 | 25 | Meet the New Boss | 2011-01-11 | 60 | Adam tries to cope with the idea of a new boss and is concerned about the stability of his job. Kristina tries winning Haddie over as she seeks comfort in Amber when she realizes her parents refuse to accept her decision. Meanwhile, Crosby is attempting to overcome a few obstacles of his own as a coordinator of a kindergarten performance at Jabbar's school. Amber is taking on the challenge of performing at an open mic night, but she is surprised by who her biggest critic is. |
| 13 | 26 | Opening Night | 2011-01-18 | 60 | Kristina and Adam catch Haddie sneaking around with Alex and forbid her from seeing him anymore. Sarah faces a new challenge when Drew tells her he needs to sell five hundred dollars worth of wrapping paper. Meanwhile, Crosby and Jasmine have to deal with Jabbar's bad case of stage fright right before the school play. |
| 14 | 27 | A House Divided | 2011-02-01 | 60 | Kristina refuses to accept Haddie's, relationship with Alex, causing her to move in with her grandparents. Sarah puts her foot down at work and demands a higher salary to pay for Amber's tuition. Meanwhile, Max makes a camping trip with Zeek extremely difficult. Julia throws a bachelorette party for Jasmine welcoming her to the Braverman tribe, while Adam gets more than he bargained for during a meeting with Crosby, shocking the entire family. |
| 15 | 28 | Just Go Home | 2011-02-08 | 60 | Sarah and Adam discuss a situation with Haddie. Meanwhile, Haddie, Amber and Max run into Alex. Crosby and Jasmine meet with her reverend for pre-marital counseling. Elsewhere, Drew meets his father, Seth, for breakfast. |
| 16 | 29 | Amazing Andy and His Wonderful World of Bugs | 2011-02-15 | 60 | Kristina and Adam throw Max a birthday party, hosted by Amazing Andy, a man who lives with Aspergers. Crosby and Jasmine deal with an issue that could change the fate of their relationship. Drew and Seth continue to strengthen their bond. Meanwhile, Julia and Joel work on adding to the family. |
| 17 | 30 | Do Not Sleep with Your Autistic Nephew's Therapist | 2011-02-22 | 60 | Crosby pays the price for a mistake that will change his relationships with those closest to him. Adam gets annoyed with Alex's frequent visits. Meanwhile, Adam and Kristina are then forced to deal with a huge problem that will affect Max's progress. Elsewhere, Drew is hit with some disappointing news from his father, while Sydney makes a decision that her parents, Julia and Joel, are supportive of. |
| 18 | 31 | Qualities and Difficulties | 2011-03-01 | 60 | Adam and Kristina find it difficult to talk to Max about his Asperger's Syndrome and come to Dr. Pelickan for guidance. Sarah revisits her relationship with Mark Cyr when she goes to him for help with her latest project. Elsewhere, Crosby attempts to mend his relationship with Jasmine, while Julia and Joel prepare to celebrate their eight-year anniversary. |
| 19 | 32 | Taking the Leap | 2011-03-29 | 60 | Adam and Kristina have an unexpected meeting with the principal of Max's school. Jabbar is selected "Star of the Week" by his elementary school, causing Crosby and Jasmine to work together, creating nostalgia for their past. Meanwhile, Amber encounters a speed bump while working in her new job. Elsewhere, Joel and Julia receive troubling news after a series of medical check ups and Zeek's old friend, Gilliam T. Blount, shows interest in Sarah's play. S |
| 20 | 33 | New Plan | 2011-04-05 | 60 | Crosby does everything he can to get Jasmine back. Meanwhile, Adam is nervous about Haddie going to prom with Alex, as Julia tries to spend more time with Sydney. Elsewhere, Sarah works on improving her script while also trying to focus on Amber's future. T |
| 21 | 34 | Slipping Away | 2011-04-12 | 60 | Amber quits her job and begins to fall down a dangerous and destructive path. Crosby works with Joel to mend his relationship with Jasmine. Meanwhile, Kristina and Adam overhear a disturbing phone call, which strains their relationship with Haddie. Elsewhere, Sarah makes progress with her stage play with the help of Zeek's, old friend Gilliam T. Blount. |
| 22 | 35 | Hard Times Come Again No More | 2011-04-19 | 60 | Sarah and the rest of the Braverman family worry about Amber's well-being after an accident. Meanwhile, Max 's behavior upsets Adam, and Julia unexpectedly plays a big role in a woman's labor and delivery. Also, Kristina helps with Haddie's transition into womanhood and Crosby tries to convince Jasmine to visit his new proprerty. |
Season 3
| Episode No. | No. Overall | Title | Airdate | Runtime | Summary |
| --- | --- | --- | --- | --- | --- |
| 1 | 36 | I Don't Want to Do This Without You | 2011-09-13 | 60 | Sarah celebrates a milestone birthday and leans on Mr.Cyr for emotional support, while Amber makes an independent move from her family. Unemployed, Adam feels the stress of providing for his pregnant wife and family and ponders a new business venture with Crosby. Julia becomes frustrated with the adoption process and dreams up a bizarre scenario. Meanwhile Haddie's boyfriend Alex reveals hidden information to Julia. |
| 2 | 37 | Hey, If You're Not Using That Baby... | 2011-09-20 | 60 | Kristina is concerned over Max's well-being as he attends a mainstream public school. Sarah and Mark Cyr define and grow their relationship while Haddie and Alex may be drifting apart. Meanwhile, the stress of the adoption process causes Julia to act irrationally, and Adam changes his career plans. |
| 3 | 38 | Step Right Up | 2011-09-27 | 60 | Amber revels in her new independence, while Sarah strives to remain a part of her life. Crosby is unsure how he feels about Jasmine dating and she wonders if she now fits in the Braverman family. Meanwhile, Kristina is concerned about Crosby and Adam's new business venture. Also, Alex receives good news and Zeek imparts relationship advice to Drew. |
| 4 | 39 | Clear Skies from Here on Out | 2011-10-04 | 60 | Zeek lands his first commercial, prompting Camille to reflect on her own achievements. Sarah and Mark take their friendship to a new level while Haddie and Alex grow apart. Meanwhile, Crosby and Adam disagree over a minor parenting crisis, Drew's first date with Amy doesn't go as planned and Jabbar and Max hit a rough patch in their friendship. |
| 5 | 40 | Nora | 2011-10-11 | 60 | Kristina is rushed to the hospital by an unlikely accomplice, while Julia and Joel receive positive news on a possible addition to their family. Jasmine's choice of suitors begins to affect Crosby, while Sarah's ex, Seth, threatens to disrupt her relationship with Mark. Meanwhile, Amber begins to understand Max's mind and helps him mend his friendship with Jabbar. |
| 6 | 41 | Tales from the Luncheonette | 2011-10-18 | 60 | Kristina exhausts herself by diving back into supermom mode while Adam and Crosby prepare their new music studio, in hopes of impressing their first potential client, Cee Lo Green. Meanwhile, Zeek plants doubts in Julia and Joel's adoption plan and Drew takes advice from Amber to move forward with Amy. Meanwhile, Mark Cyr continues to feel uneasy with Seth's involvement in Sarah's life. |
| 7 | 42 | Forced Family Fun | 2011-11-01 | 60 | Sensing her family growing apart, Kristina demands a family night that doesn't go as she had expected. Crosby fears Jasmine's new date will replace him as Jabbar's father. Julia oversteps her boundaries with Zoe and Zeek continues to have mixed emotions about Sarah's involvement with Seth. |
| 8 | 43 | In-Between | 2011-11-08 | 60 | After offering to let Seth stay at her apartment once he is released from rehab, Amber begins to understand what Sarah has been going through all these years; Meanwhile, Adam attempts to get intimate with Kristina for the first time since Nora's birth; Elsewhere, Crosby struggles with the prospect of a new father figure in Jabbar's life; and Drew and Amy take their relationship to a new level. |
| 9 | 44 | Sore Loser | 2011-11-15 | 60 | During an intense game of Braverman charades, Joel and Julia come to the realization they may have spoiled Sydney. Meanwhile, Adam and Crosby celebrate a new client at The Luncheonette and Adam experiences an awkward moment with Rachel. Also, Kristina is concerned about Max's new friends at school, and Drew reaps the consequences of disobeying Sarah's rules. |
| 10 | 45 | Mr. Honesty | 2011-11-22 | 60 | An inappropriate moment at work disrupts Adam and Kristina's marriage. Meanwhile, Crosby and Jasmine reconnect after clearing up Jabbar's misunderstanding of their relationship. In an attempt to boost his college applications, Drew seeks out extracurricular activities and Amber is uncertain about her future. Also, a meeting with Zoe's boyfriend may jeopardize Julia and Joel's adoption plan. |
| 11 | 46 | Missing | 2011-11-29 | 60 | Kristina and Adam become overwhelmed with their work schedules and put Max's well being in danger. Also, Kristina offers Amber a new opportunity, and Crosby and Jasmine struggle to deal with their complicated relationship. Meanwhile, Julia tries to keep her distance from Zoe; Sarah and Mark think deeper into their future. |
| 12 | 47 | Road Trip | 2012-01-03 | 60 | Seeking his mother's approval, Zeek demands the entire family caravan on a road trip where they encounter many road blocks along the way. While spending time on the road, Adam connects with Haddie, Sarah confronts an embarrassing issue with Drew and Julia learns to appreciate Crosby's odd personality. Meanwhile, Kristina struggles to enforce a harsh punishment she gave to Max for acting out. |
| 13 | 48 | Just Smile | 2012-01-10 | 60 | Crosby is frustrated when Adam becomes the focus for a local newspaper's piece on the Luncheonette. Meanwhile, Amber struggles to find her place in a new job and Sarah becomes overwhelmed with thoughts of having a baby. Also, Julia and Joel try to resist interfering in Zoe's personal life. |
| 14 | 49 | It Is What It Is | 2012-01-17 | 60 | Zeek receives startling news from his doctor while Crosby moves toward a new relationship. Amber excels at her job, but becomes confused over her boss' actions; Adam and Kristina worry over the costs to send Haddie to the college of her choice, and Julia grows concerned Zoe is beginning to change her mind about giving up her baby for adoption. |
| 15 | 50 | Politics | 2012-02-07 | 60 | Mark invites Sarah to a friend's engagement party which stirs up a serious conversation about a baby in their future. Meanwhile, Amber receives a job promotion but questions her own qualifications, Adam and Crosby clash over business strategy for The Luncheonette and Zoe's behavior causes Julia and Joel to question their adoption agreement. |
| 16 | 51 | Tough Love | 2012-02-14 | 60 | Julia struggles to detach herself from getting too involved in Zoe's life, Kristina reacts to Amber and Bob Little's plans to go off on a weekend business trip together and Max tries to use his Asperger's as an excuse to get out of P.E. Meanwhile, Sarah and Mark's plan to have a baby elicits an unexpected reaction from Drew. |
| 17 | 52 | Remember Me, I'm the One Who Loves You | 2012-02-21 | 60 | Julia and Joel head to the hospital for the birth of their son. Meanwhile, Sarah considers the possibility of a new life in New York with Mark, Adam and Crosby receive an extraordinary offer to sell The Luncheonette, and Jasmine and Crosby reconcile their past during a camp out with Jabbar. |
| 18 | 53 | My Brother's Wedding | 2012-02-28 | 60 | The Bravermans come together to celebrate a momentous event while Julia and Joel strive to overcome the emotional rollercoaster adopting a child has put them through. Also, Crosby and Adam decide on the fate of The Luncheonette and Sarah makes a difficult decision about her future. |
Season 4
| Episode No. | No. Overall | Title | Airdate | Runtime | Summary |
| --- | --- | --- | --- | --- | --- |
| 1 | 54 | Family Portrait | 2012-09-11 | 60 | The Braverman family gathers for a family portrait before Haddie departs for college, while Kristina, Adam and Max have a hard time digesting the new change. Meanwhile, Julia and Joel struggle to adjust to their newly adopted son's behavior and worry about their family's future. Newlyweds Jasmine and Crosby disagree on the spiritual beliefs they should teach Jabbar. Mark proves his commitment to Sarah by altering a Braverman tradition, while she attempts to prove her worth as an assistant to photographer Hank Rizzoli. Also, Amber navigates a new job at The Luncheonette. |
| 2 | 55 | Left Field | 2012-09-18 | 60 | As the family adapts to their new son, Julia communicates her love in an unusual way to Victor. Meanwhile Crosby and Jasmine work as a couple to add structure and boundaries to their marriage. Also, Sarah's new boss Hank unexpectedly helps her understand Drew's feelings. And Kristina convinces Adam to fill a missing void in the household and receives news that may change her life forever. |
| 3 | 56 | Everything Is Not Okay | 2012-09-25 | 60 | Kristina and Adam cope with emotional news and turn to family and new friends for support. Meanwhile, Zeek's behavior with his grandchildren triggers doubts concerning his health and Sarah confronts her new boss and receives an unexpected outcome. Also, Max attempts to adapt to a new school, but may lose his only friend in the process. |
| 4 | 57 | The Talk | 2012-10-02 | 60 | Jasmine and Crosby work as a parenting unit to teach Jabbar an emotional lesson earlier than expected which may change the family dynamic. Despite Adam's reservations, Kristina encourages Max to extend himself even though she may be too preoccupied to help him. Sarah becomes more sensitive to her new boss Hank while entertaining his daughter, and Zeek finds a potential friend in young Ryan York. Victor attempts an after school activity and gives Julia and Joel a glimpse of their future family. |
| 5 | 58 | There's Something I Need to Tell You | 2012-10-09 | 60 | Kristina divulges her health news to the family, who rally around her. Meanwhile mounting anxiety and a work incident force Julia to prioritize her life and make a huge decision and Joel becomes nervous for Victor's performance at his first baseball game. Sarah is caught in a sensitive moment with Hank and demands a conversation. Also, Crosby questions his ownership share in the Luncheonette. |
| 6 | 59 | I'll Be Right Here | 2012-10-23 | 60 | Kristina is at a loss when she learns Max must give his speech in his bid for class president on the same day as her surgery as Adam struggles to contain his nervous energy. Meanwhile, Drew is upset with Sarah's decision to move them into Mark's apartment, Joel is concerned for Julia's health and well-being as she attempts to be "super mom," and Ryan asks Amber out on a date. |
| 7 | 60 | Together | 2012-11-13 | 60 | Adam and Kristina struggle to balance the pressures of daily life combined with her ongoing treatment. Camille and Crosby take on additional responsibility to alleviate the couple's burdens. Amber and Ryan's relationship develops causing Sarah and Zeek to be concerned. Zeek knows too much about Ryan's past and worries about his granddaughter. Meanwhile, Julia continues to focus on Victor's happiness and how to better connect with her new son. Drew tries to connect with Amy after their recent break up. |
| 8 | 61 | One More Weekend with You | 2012-11-20 | 60 | Crosby and Jasmine continue to adjust to life as a married couple as they organize an event for Jabbar's school. Amber learns more about Ryan's past during a spontaneous road trip. Adam and Kristina plan a sleepover for Max. Meanwhile, Julia and Joel try to accommodate the differing needs of Victor and Sydney. Sarah and Mark encounter a parenting dilemma that sparks questions about their relationship. |
| 9 | 62 | You Can't Always Get What You Want | 2012-11-27 | 60 | Julia adjusts to her new role as a stay at home mom while supporting Joel's ambitions. Crosby encounters a disruptive neighbor that may threaten the future of the Luncheonette. Sarah and Mark disagree about parenting and relationship issues. Max is forced to make a difficult decision as the new student council President while Kristina and Adam encourage him to take advantage of new experiences. Amber tries to help Ryan with his career. |
| 10 | 63 | Trouble in Candyland | 2012-12-04 | 60 | Sarah puts her energy into helping Hank mend his relationship with his family, leaving Mark increasingly impatient with his status in Sarah's life. Julia is concerned with Victor's frustration with school and seeks advice from Kristina on how to provide encouragement. Joel reluctantly hires Ryan on his construction site despite Ryan's lack of experience. Crosby and Adam enter a legal battle to save the Luncheonette while attempting to record an album for Academy Award winning musician Glen Hansard. |
| 11 | 64 | What to My Wondering Eyes | 2012-12-11 | 60 | The holiday incites a mix of emotions as Adam and Kristina experience a health scare while Crosby and Jasmine celebrate their first Christmas together as a family. Sarah is torn between her feelings for Mark and her evolving relationship with Hank. Amber and Ryan face challenges in their relationship. Meanwhile, Zeek helps to restore belief in a childhood hero. |
| 12 | 65 | Keep on Rowing | 2013-01-01 | 60 | Jasmine and Crosby help a family member who is experiencing money problems. Kristina surprises Adam with a new look and a spontaneous night on the town. Sarah and Hank experience an interesting evening together. Meanwhile, Victor is disappointed after Julia gives him news about his mother. |
| 13 | 66 | Small Victories | 2013-01-08 | 60 | Drew and Amy receive news that will forever change their relationship, leading Mark to express his concerns to Sarah. Adam and Kristina are presented with new parenting dilemmas as they help Max navigate through life as a teenager. Crosby is growing increasingly impatient with his mother-in-law Renee causing conflict with Jasmine. Victor is confrontational towards Julia and Joel causing them to question their parenting abilities. |
| 14 | 67 | One Step Forward, Two Steps Back | 2013-01-15 | 60 | As Victor's adoption deadline draws near, Julia and Joel contemplate the long term effects of this decision. Renee oversteps her boundaries and intrudes on Crosby and Jasmine. Upon advice offered by Zeek and Amber, Ryan seeks to make amends with Joel. Meanwhile, Mark and Sarah discuss their relationship, concerning Hank. Kristina supports Max with a unique campaign. |
| 15 | 68 | Because You're My Sister | 2013-01-22 | 60 | In the fourth season finale, Jasmine and Crosby plan an anniversary get away and receive exciting news. Kristina and Adam prepare for the next phase of her treatment. Drew learns the results of his college applications. Amber and Ryan discuss the future of their relationship. Joel and Julia plan an event for the entire Braverman family. Meanwhile, Sarah is forced to make a decision about her relationships with Mark and Hank. |
Season 5
| Episode No. | No. Overall | Title | Airdate | Runtime | Summary |
| --- | --- | --- | --- | --- | --- |
| 1 | 69 | It Has to Be Now | 2013-09-26 | 60 | Jasmine and Crosby's unnamed newborn causes quite a stir in their house and serves as a Braverman family magnet. While Adam and Kristina reset their life after her cancer ordeal, she quickly decides to take on another kind of fight, and Joel and Julia face personal and professional challenges. Hank moves back to town, unbeknownst to Sarah and Amber welcomes her soldier boyfriend home. |
| 2 | 70 | All Aboard Who's Coming Aboard | 2013-10-03 | 60 | An Amber alert rocks the Braverman family while Jasmine and Crosby have to walk on egg shells as the baby's crying begins to take a toll on Jabbar too. Julia meets a school parent volunteer Ed Bliss and finds they have a lot in common. Meanwhile Adam and Kristina's "wedge" issue could be the campaign itself. Hank makes a surprise visit to Sarah but leaves her with some advice on how to have an important talk with Amber, however, Adam's opinion on the subject is in direct opposition. Zeek does not want to talk with Camille about the next stage of their life. |
| 3 | 71 | Nipple Confusion | 2013-10-10 | 60 | Crosby and Jasmine find parenthood the second time around to be twice as tough, while Kristina's campaign with the ever-presence of Heather creates a new dynamic with Adam. Meanwhile additional pressures push Joel and Julia in potentially problematic directions and Sarah seeks help and comfort from Hank. And Zeek tries to steer Camille to his way of thinking about what to do with the storied Braverman house. |
| 4 | 72 | In Dreams Begin Responsibilities | 2013-10-17 | 60 | Another of Adam's comfort zones is challenged by Kristina's campaign, while Sarah and Amber struggle to talk to one another about the wedding. Drew tries to get closer to new friend Natalie and Zeek gets a chance to provide big teaching moments to grandkids Sydney and Victor, especially Victor. Crosby handles high-maintenance rockstar Oliver Rome. |
| 5 | 73 | Let's Be Mad Together | 2013-10-24 | 60 | Max's photography knows no bounds while Joel struggles for boundaries with Peet. Adam and Crosby too must set boundaries with the band for the betterment of their new business. Meanwhile Julia and Camille have something in common that does not make them happy. And Sarah talks toe-to-toe with Ryan and Amber. |
| 6 | 74 | The M Word | 2013-10-31 | 60 | Sarah and Amber struggle with the wedding bell blues while Julia and Joel try to keep it all together. Kristina and Adam hit the campaign trail hard and enlist Team Braverman to go door-to-door, while Jasmine helps usher in a new era for Crosby and his band on the run. Zeek gives Camille a little of what she wants. |
| 7 | 75 | Speaking of Baggage | 2013-11-07 | 60 | Kristina shares an inspirational story with Amber about her relationship with Adam while Amber's brother, Drew, has fallen hard for his new classmate Natalie. Meanwhile, Julia is getting Ed's undivided attention as Joel is busy on the job. Also, Zeek bachelors it up when he is left home alone and Max's new interest in photography leads him to find some pictures from Hank's past with Sarah. |
| 8 | 76 | The Ring | 2013-11-14 | 60 | The family watches out for Zeek, but he ends up giving Sarah some much needed advice. Tension rises in Julia's household when she receives some unsettling news from Victor's school. The media uncovers some skeletons in Kristina's closet that attract unwanted media attention on Adam. Meanwhile Amber makes a tough decision that rocks the boat with Ryan. |
| 9 | 77 | Election Day | 2013-11-21 | 60 | Election day stirs up emotions amongst the family- Jasmine and Crosby use the election as a teaching moment for Jabbar, while Kristina and Adam keep hopes high. Julia and Joel deal with Victor's reservations and Amber has some of her own, when the band asks her to sing guide vocals. Meanwhile Sarah helps Hank with a family affair. |
| 10 | 78 | All That's Left Is the Hugging | 2013-12-12 | 60 | Amber addresses Ryan about his issues with her hanging out with the band and struggles on whether or not to lean on Sarah for support. Drew asks his uncle Crosby for advice on girls. Meanwhile, Julia and Joel put their best foot forward for their family's sake and Adam shows his support for his wife Kristina. |
| 11 | 79 | Promises | 2014-01-02 | 60 | Julia gets confronted by Ed and Joel steps in. Zeek makes a new friend while Camille is away. Drew remembers old feelings and Natalie gets jealous. Carl attends a fundraiser with Sarah and she is pleasantly surprised to learn more about him. |
| 12 | 80 | Stay a Little Longer | 2014-01-09 | 60 | Sarah gets some good news about a job, which prompts Hank to question her. Crosby opens his house to Oliver Rome after the band hits a breaking point and Jasmine is less than thrilled. Meanwhile, Joel and Peet work closely to finish their project and Amber deals with an extremely painful reality. |
| 13 | 81 | Jump Ball | 2014-01-16 | 60 | Camille returns home to an ecstatic Zeek, but not everyone makes an appearance at her welcome home party. Joel continues to spend long hours at work and away from Julia. Hank spends time with Adam and confronts his problems, while Amber runs away from hers. |
| 14 | 82 | You've Got Mold | 2014-01-23 | 60 | Sarah starts her new project with Hank, meanwhile Kristina becomes the community counselor. Crosby discovers mold in his house and Jasmine isn't pleased. Julia and Joel decide to explain to Sydney and Victor what has been going on. |
| 15 | 83 | Just Like Home | 2014-02-27 | 60 | Julia leans on her siblings for support during this trying time with Joel. Jasmine and Crosby move in with Zeek and Camille while their house is under repair. Meanwhile, Drew confides in Amber for advice on girls. |
| 16 | 84 | The Enchanting Mr. Knight | 2014-03-06 | 60 | Kristina goes in for a checkup, but that doesn't stop her from starting a new adventure. Amber encourages Drew to move on from his past, while Julia struggles to let go of hers. Sarah gets an appealing offer from Carl, but decides her work is more important. Hank admits that feelings are still lingering for an old relationship. |
| 17 | 85 | Limbo | 2014-03-13 | 60 | Jasmine and Crosby disagree over a crucial point in Aida's upbringing. Julia finds out some unsettling news about Joel, but then is pleasantly surprised by his final decision. Sarah and Hank continue to work together, but Max is interrupting their flow, which causes Kristina and Adam to intervene. |
| 18 | 86 | The Offer | 2014-03-20 | 60 | Joel misunderstands where to pick up Victor from baseball and old feelings of abandonment overtake his thoughts. Sarah is anxiously awaiting a response from the ad agency on her final project. Amber tries to talk Drew into taking his life back. Max goes on a class trip and struggles to understand his classmates. |
| 19 | 87 | Fraud Alert | 2014-03-27 | 60 | Joel and Sarah celebrate the completion of their work projects, but Max has low morale after his school field trip ended with some bitter feelings so Adam takes him on an adventure to clear his head. Sydney and Victor are also struggling to stay positive, so Amber tries to surprise them with a new activity. |
| 20 | 88 | Cold Feet | 2014-04-03 | 60 | Zeek and Camille finally agree on what to do with the house. Julia jumps back into work helping out Kristina and Adam, but is struggling on how to proceed in her personal life. Sarah discovers what her children have been up to and puts her foot down with Drew. |
| 21 | 89 | I'm Still Here | 2014-04-10 | 60 | Crosby finds himself in a tough housing situation and reaches out to Joel for help. Julia musters up the courage to talk with Sarah about her current situation. Kristina receives some devastating news and puts all her energy into fighting for the charter school, meanwhile Amber also hears of unsettling news and Hank steps up to the plate. |
| 22 | 90 | The Pontiac | 2014-04-17 | 60 | Haddie comes home for the summer, while Adam and Crosby reminisce about their childhood and also reenact some childish antics. Amber reunites with Ryan and struggles to let him go, meanwhile Sarah finally addresses Hank's request. Victor conquers his fears and Julia and Joel are there to support him, while Zeek surprises him with a driving lesson. Drew realizes a mistake and goes after what he wants. |
Season 6
| Episode No. | No. Overall | Title | Airdate | Runtime | Summary |
| --- | --- | --- | --- | --- | --- |
| 1 | 91 | Vegas | 2014-09-25 | 60 | Sarah steals Zeek away on a birthday trip to Las Vegas, and what unfolds will set the Bravermans on a dramatic season-long course. Amber faces a life change and grapples with how to navigate the new landscape of adulthood. Two days before opening, Adam and Kristina's charter school is far from ready, and the whole family springs into action to help complete the construction. |
| 2 | 92 | Happy Birthday, Zeek | 2014-10-02 | 60 | Kristina struggles to accommodate the individual needs of her Chambers Academy students, and Adam gets roped into the chaos when the school's lunch vendor quits on the spot. Zeek faces a tough decision about his health, and amidst strong opinions from the other siblings, Crosby supports his dad. Joel and Julia meet with Sydney's teacher when girl drama erupts at school. Sarah wrestles with her ambivalence about Amber's big news. |
| 3 | 93 | The Waiting Room | 2014-10-09 | 60 | Camille and the kids anxiously await news about Zeek. Julia confronts Joel about their relationship status. Amber decides to face her future and Drew supports her. Sarah tries to bond with Ruby and finds herself in a sticky blended family situation. When the Luncheonette gets some unfortunate news, work pressures mount atop all the family stress, and Adam is in worst-case-scenario mode. Emotionally wracked Crosby seeks an escape. |
| 4 | 94 | A Potpourri of Freaks | 2014-10-16 | 60 | Max meets a new friend who means more to him than Kristina and Adam initially expect. After an awkward run-in with Sandy, Sarah tries to understand her place in Ruby's life, and conflict-averse Hank must test out his diplomacy skills. Julia and Joel fear that the uncertainty of their separation is harming their children. Crosby tries to avert crisis at the Lunchonette by chasing down Oliver, who has gone off-the-grid. |
| 5 | 95 | The Scale of Affection Is Fluid | 2014-10-23 | 60 | Max gathers intel on his new friend in search of common ground. Though Kristina fears he'll get his heart broken, he is more determined than ever to pursue this new relationship -- especially after some botched advice from Adam. Amber makes an unexpected connection and finds herself smitten. Julia's new love interest shows up at the family BBQ and runs into Joel. Crosby lets loose with Zeek and Jasmine grows concerned about her husband. |
| 6 | 96 | Too Big to Fail | 2014-10-30 | 60 | Business is slow at the Luncheonette, and Crosby feels the financial pressure. He fears that he'll disappoint Jabbar until Jasmine comes to the rescue. Hank and Sarah plan an ill-fated game night that fails to win over Ruby, |
| 7 | 97 | These Are the Times We Live In | 2014-11-06 | 60 | Amber hopes to prove herself as a future mother when she agrees to babysit Max and Nora, but the results are disastrous. Sarah comes to Amber's side for support. Joel and Julia make strides toward a final decision on their relationship. Hank has a heart-to-heart with Sandy, who is surprised and moved by how Hank has grown. Meanwhile, Drew is guilted into hanging out with Zeek, and an unexpected adventure draws Drew away from his studies. |
| 8 | 98 | Aaron Brownstein Must Be Stopped | 2014-11-13 | 60 | After a heartbreaking discovery, Max wages a propaganda campaign against another Chambers Academy student. Kristina shields Max from punishment at school, but she can't save him from the pain of young love. Amidst financial troubles at the Luncheonette, Jasmine takes a job to support her family, and Crosby feels like a failure. Hank must put his foot down when Ruby abuses his trust. Amber suffers some pregnancy pains with Crosby by her side. |
| 9 | 99 | Lean In | 2014-11-20 | 60 | Tension between Dylan and Max reaches a fever pitch at the Chambers' Academy Open House. Kristina and Adam find themselves tangled in the conflict. Hank is thrilled to see Ruby excited about her school play, but an unexpected encounter with Mark Cyr rocks the boat. Meanwhile, Zeek recruits Drew for help with a secret mission. |
| 10 | 100 | How Did We Get Here? | 2015-01-08 | 60 | Zeek is rushed to the hospital and the entire family hurries to his side. As Adam and Crosby nervously await news of Zeek's health, a serious emergency at The Luncheonette pulls them away. At the hospital, Joel sticks by Julia, offering unwavering support, and further blurring the lines of their relationship. |
| 11 | 101 | Let's Go Home | 2015-01-15 | 60 | Zeek and Camille discover a bundle of old rolls of film, and they ask Max to develop the mysterious photos. Sarah overanalyzes Hank's offer with Julia, and the sisters spew their relationship fears. Adam decides the future of the Luncheonette with Crosby, but Jasmine unexpectedly intervenes. |
| 12 | 102 | We Made It Through the Night | 2015-01-22 | 60 | Camille and Zeek make a decision concerning Zeek's health. Sarah makes a big decision and shares some good news with her dad. Adam and Crosby clash over differing business opinions, and Adam stands his ground, deepening the tension between the brothers. Amber rushes to the hospital with labor pains, and the Bravermans flock to her side. |
| 13 | 103 | May God Bless and Keep You Always | 2015-01-29 | 60 | In the excitement of her big day, Sarah surrounds herself with the original Braverman clan. Meanwhile, Hank approaches Zeek for his blessing and asks Drew for a special favor. Amber adjusts to life as a new mom with a little help from her grandparents. Julia and Joel get a phone call that forces a life-changing decision. Max gets his first job, while Crosby and Adam reach an understanding about the Luncheonette. Kristina presents Adam with a new plan for the future of Chambers Academy, and for their family. |
Series Cast
| | | | |
| --- | --- | --- | --- |
| | Dax Shepard | as Crosby Braverman | |
| | Peter Krause | as Adam Braverman | |
| | Lauren Graham | as Sarah Braverman | |
| | Erika Christensen | as Julia Braverman | |
| | Monica Potter | as Kristina Braverman | |
| | Mae Whitman | as Amber Holt | |
| | Sam Jaeger | as Joel Graham | |
| | Craig T. Nelson | as Zeek Braverman | |
| | Max Burkholder | as Max Braverman | |
| | Tyree Brown | as Jabbar Trussell | |
| | Miles Heizer | as Drew Holt | |
| | Joy Bryant | as Jasmine Trussell | |
| | Savannah Paige Rae | as Sydney Graham | |
| | Bonnie Bedelia | as Camille Braverman | |
| | Sarah Ramos | as Haddie Braverman | |
| | Xolo Maridueña | as Victor Graham | |
Series Crew
| | Position | Name |
| --- | --- | --- |
| | Co-Executive Producer | Tyler Bensinger |
| | Creator | Jason Katims |
| | Executive Producer | Jason Katims |
| | Executive Producer | Brian Grazer |
| | Executive Producer | Ron Howard |
| | Executive Producer | David Nevins |
| | Co-Executive Producer | Lawrence Trilling |
| | Executive Producer | Lawrence Trilling |
| | Co-Executive Producer | Bridget Carpenter |
| | Co-Executive Producer | Kerry Ehrin |
| | Co-Executive Producer | David Hudgins |
| | Co-Executive Producer | Becky Hartman Edwards |
| | Co-Executive Producer | Jeff Greenstein |
| | Supervising Producer | Lauren Schmidt |
| | Supervising Producer | Sarah Watson |
| | Co-Producer | Patrick Ward |
| | Consulting Producer | Jan Oxenberg |
| | Associate Producer | Devin Rich |
| | Production Assistant | John O'Connor |
Related News
TVMaze