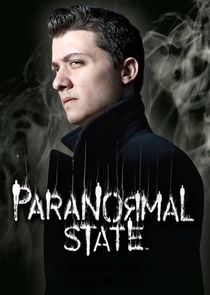 Paranormal State was an American paranormal reality television series that aired on the A&E Network. The program follows and stars the Pennsylvania State University Paranormal Research Society, a student-led college club. The show features the group's investigations of alleged paranormal phenomena at reportedly haunted locations.
Series Overview
Rating
imDb Rating: 5.3 (2,369 Votes)
Metascore: N/A
Plot
Story follows members of the famous Penn State Paranormal Research Society as they investigate strange and unusual phenomena across the country. Story also features their hectic lives as college students and faculty.
Details
Rated: N/A
Released: 10 Dec 2007
Runtime: 30 min
Genre: Reality-TV
Director: N/A
Writer: N/A
Actors: Ryan Buell, Chip Coffey, Heather Taddy, Eilfie Music
Language: English
Country: USA
Awards: N/A
Total Seasons: 6
Previous Episode
If I Should Die...
Episode 6x8; May 02, 2011
Paranormal investigator Ken Arrington joins the PRS team on an investigation of a demonically possessed family home in Huntington, Indiana.
Previous Episodes 6x8: If I Should Die... 6x7: Get Out of This House 6x6: Southern Discomfort at Sweetwater Mansion 6x5: Vendetta 6x4: Devil's Hostage 6x3: Permission to Do Harm 6x2: Hostage to Fear 6x1: Haunting Connection 5x13: Bedroom Eyes

View All Episodes
Recent News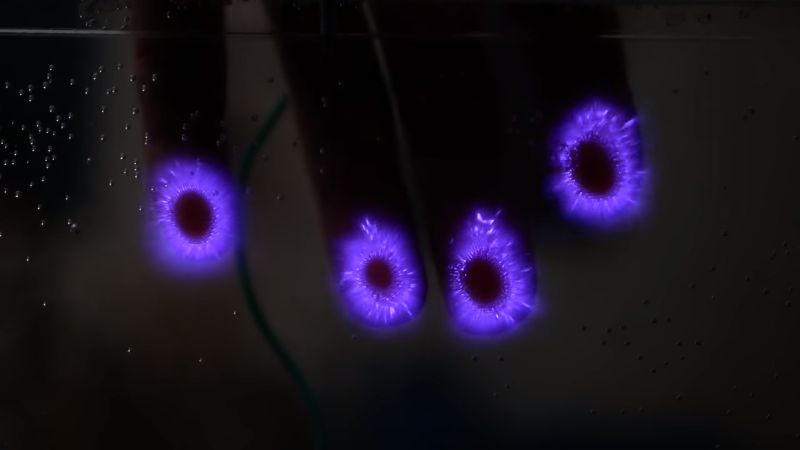 Simple Acrylic Plates Make Kirlian Photography a Breeze
We know, we know – "Kirlian photography" is a term loaded with pseudoscientific baggage. Paranormal researchers have longed claimed that Kirlian photography can explore the mood or emotional state of a subject through the "aura", an energy field said to surro…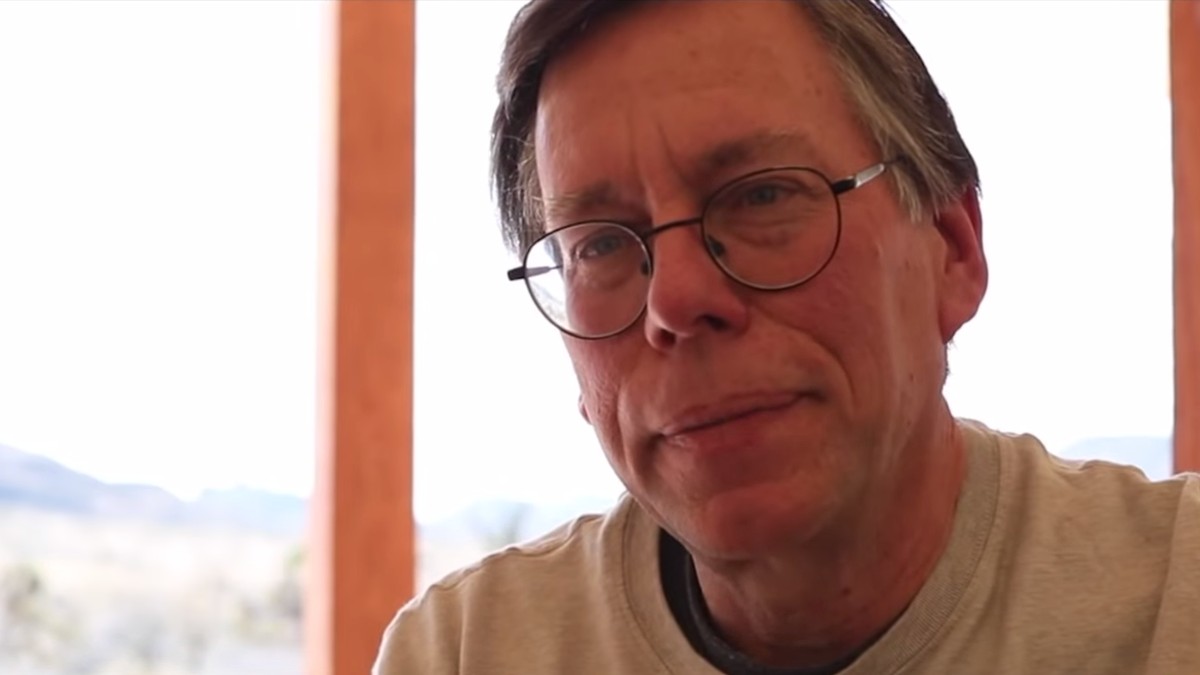 via NewsAPI
View More Related News
Skip to:
Season 1
| Episode No. | No. Overall | Title | Airdate | Runtime | Summary |
| --- | --- | --- | --- | --- | --- |
| 1 | 1 | Sixth Sense | 2007-12-10 | 30 | PRS investigates after a mother calls, who is worried about her son. |
| 2 | 2 | The Name | 2007-12-10 | 30 | PRS helps a single mother experiencing activity in a home that was once the site of brutal murders. |
| 3 | 3 | The Devil in Syracuse | 2007-12-17 | 30 | Ryan assembles his top investigators in preparation for facing the demon that has been following him. |
| 4 | 4 | Dark Man | 2007-12-17 | 30 | PRS head to a grieving woman's farmhouse where she suspects her late son fell victim to the "Dark Man". |
| 5 | 5 | Vegas | 2007-12-31 | 30 | PRS travels to Las Vegas to investigate a 14-year-old medium who claims to be visited by a spirit called "Emily." |
| 6 | 6 | Pet Cemetary | 2008-01-07 | 30 | PRS investigate the haunting of a woma and her dog in Waterboro, Maine. |
| 7 | 7 | The Cemetery | 2008-01-07 | 30 | The PRS visits a graveyard where a jealous spirit haunts the caretaker's new wife. |
| 8 | 8 | Man of the House | 2008-01-14 | 30 | PRS help a woman and her grandson, who have encountered a former tenant named Alfred. |
| 9 | 9 | Beer, Wine and Spirits | 2008-01-14 | 30 | Katrina and Heather work on a case in which a Prohibition-era ghost haunts a bar. |
| 10 | 10 | Shape Shifter | 2008-01-21 | 30 | A winged creature with sharpe teeth attacks a woman and her daughter; a local shaman warns the PRS team that there is a shape-shifting spirit on the loose. |
| 11 | 11 | Paranormal Intervention | 2008-01-21 | 30 | PRS calls in Lorraine Warren to try to help a woman stop her obsession with taping voices of the dead every night. |
| 12 | 12 | School House Haunting | 2008-01-28 | 30 | PRS travels to Massachusetts to investigate an old schoolhouse believed to be haunted by children's voices. |
| 13 | 13 | The Haunted Piano | 2008-02-04 | 30 | After antiques collectors bring a certain piano into their home, Lorraine Warren lends her expertise to dismantle and destroy the instrument. |
| 14 | 14 | The Woman in the Window | 2008-02-11 | 30 | PRS help a family whose home was once part of the underground railroad. |
| 15 | 15 | Requiem | 2008-02-18 | 30 | PRS head to Allentown, PA., to investigate a 19th-century home and barn belonging to a young woman and her mother. |
| 16 | 16 | The Asylum | 2008-02-25 | 30 | PRS explores a New York State prison that was once a mental asylum. |
| 17 | 17 | Mothman | 2008-03-03 | 30 | PRS travels to Point Pleasant, W. Va., to investigate the mysterious Mothman. |
| 18 | 18 | Freshman Fear | 2008-03-10 | 30 | PRS investigates the claim of a student who says she has seen a ghost in her dorm room. |
| 19 | 19 | The Knickerbocker | 2008-03-17 | 30 | PRS investigates a report of strange noises and phantom children at the Knickerbocker Hotel in Linesville, PA. |
| 20 | 20 | The Sensitive | 2008-03-24 | 30 | Black mists that may have demonic influence haunt a girl; Chip Coffey joins the team on the case and makes a psychic connection. |
Season 2
| Episode No. | No. Overall | Title | Airdate | Runtime | Summary |
| --- | --- | --- | --- | --- | --- |
| 1 | 21 | Good vs. Evil | 2008-07-28 | 30 | PRS's investigation of paranormal activity in a home in Western Pennsylvania turns up a connection to New Orleans. |
| 2 | 22 | Family Ties | 2008-07-28 | 30 | PRS investigate the apparition of an old woman who haunts a family in Petersburg, VA. |
| 3 | 23 | Haunted Ranch | 2008-08-04 | 30 | |
| 4 | 24 | Shadows & Smoke | 2008-08-04 | 30 | A woman in Parkville, MD., calls on the services of agents when her roommate claims to have been attacked by a poltergeist. |
| 5 | 25 | Hell's Gate | 2008-08-11 | 30 | A dark force creates a living hell for a York, PA., family; one member of the family fears for his mental and physcial health. |
| 6 | 26 | The Ladder | 2008-08-18 | 30 | A family in Shrewbury, Mass., has been haunted by a menacing spirit for 40 years. |
| 7 | 27 | The Messenger | 2008-08-25 | 30 | A family's dream home becomes a nightmare when they witness the shadowy figure of a headless man; PRS investigates an accident to try to find answers. |
| 8 | 28 | Hide and Seek | 2008-09-01 | 30 | A presence harasses a woman and her 9 year old son in Newburgh, Ind; a trap door in the basement reveals items from the past. |
| 9 | 29 | The Glove | 2008-09-08 | 30 | |
| 10 | 30 | The Fire | 2008-09-15 | 30 | |
| 11 | 31 | First Contact | 2008-09-29 | 30 | |
| 12 | 32 | I Am Six | 2008-10-27 | 30 | |
Season 3
| Episode No. | No. Overall | Title | Airdate | Runtime | Summary |
| --- | --- | --- | --- | --- | --- |
| 1 | 33 | Desperate Households | 2009-01-19 | 30 | A family realizes it isn't alone after moving into a dream home in suburban New Jersey; Ryan and the team dig for answers in the backyard. |
| 2 | 34 | Laws of Attraction | 2009-01-19 | 30 | |
| 3 | 35 | Lady Vampire | 2009-01-26 | 30 | A mother and her 5-yer-old daughter are haunted by a hag they call 'Lady Vampire'; Ryan and the team use a controversial new device. |
| 4 | 36 | Room & Board | 2009-01-26 | 30 | |
| 5 | 37 | Church of the Damned | 2009-02-02 | 30 | PRS investigate menacing activity in a church; Ryan is attacked by a demon. |
| 6 | 38 | The Firehouse | 2009-02-02 | 30 | |
| 7 | 39 | The Anniversary | 2009-02-09 | 30 | |
| 8 | 40 | The Sickness | 2009-02-16 | 30 | |
| 9 | 41 | The Drowned | 2009-02-23 | 30 | A family is frightened out of its seaside home; family members report seeing children with purple lips and hear strange noises coming from a nearby creek. |
| 10 | 42 | The Fury | 2009-03-02 | 30 | A family's quiet life has been turned upside down; the husband has seen a floating head and has been attacked by a knife, the wife has been burned and the two girls have been tormented by premonitions. |
| 11 | 43 | The Basement | 2009-03-16 | 30 | A woman and her daughter are being tormented by moving chairs, apparitions and the sounds of chains and doors locking. |
| 12 | 44 | Room 37 | 2009-03-23 | 30 | The owners of a historic bed and breakfast report seeing apparitions of a man and hearing whistling throughout the hotel. |
| 13 | 45 | The Soul Collector | 2009-03-30 | 30 | A woman buys a home from an antique doll collector; a figure in black terrifies the woman and her daughter. |
| 14 | 46 | The Lady in White | 2009-04-06 | 30 | A family builds a new cabin for regufe from the alleged supernatural activity in their home; the investigation turns up a possible link to a 100-year-old legend. |
| 15 | 47 | The Possession: Return of Six | 2009-04-13 | 30 | |
| 16 | 48 | The Raven | 2009-04-20 | 30 | Debra and Gil invite the PRS team to investigate their seaside home in Delaware; Debra fears that an evil entity may harm her. |
| 17 | 49 | Ghosts of Gettysburg | 2009-04-27 | 30 | A civil War buff and his wife stir up more than memories when they start renovating a historic bed and breakfast. |
| 18 | 50 | Three Like Mine | 2009-05-04 | 30 | An Indiana family with three kids is harassed nightly; The team investigate a client's personal connection to the paranormal. |
| 19 | 51 | Dead and Back | 2009-05-11 | 30 | |
| 20 | 52 | Devil's Nest | 2009-05-18 | 30 | |
Season 4
| Episode No. | No. Overall | Title | Airdate | Runtime | Summary |
| --- | --- | --- | --- | --- | --- |
| 1 | 53 | Suicide Possession | 2009-12-15 | 30 | |
| 2 | 54 | Invitation to Evil | 2009-12-22 | 30 | The team tries to help a couple besieged by a purported shadow demon in their North Carolina home. |
| 3 | 55 | Dead Legends | 2009-12-22 | 30 | Guests flee a hotel in Pennsylvania amid reports of paranormal activity, drawing the attention of the investigative team. |
| 4 | 56 | Boy Pushed Me | 2009-12-29 | 30 | |
| 5 | 57 | Haunted Sex Dungeon | 2009-12-29 | 30 | The team investigates an Indian massacre that might have left a curse on the land occupied by a sprawling mansion on Detroit's Grayhaven Island. |
| 6 | 58 | Dark Practice | 2010-01-05 | 30 | A woman is terrified by a dark hooded figure spotted in her West Virginia home that reportedly tormented her physician husband just before his violent death. |
| 7 | 59 | Satan's Soldier | 2010-01-05 | 30 | A couple cannot sleep through the night in their Indiana home due to all the racket of unseen forces. |
| 8 | 60 | Darkness Falls | 2010-01-12 | 30 | |
| 9 | 61 | Shadow Caster | 2010-01-19 | 30 | The team heads to an Alabama home where the inhabitants have seen shadow figures, been touched and have recorded a voice telling them to leave. |
| 10 | 62 | Night Terrors | 2010-01-26 | 30 | |
| 11 | 63 | Lost Souls | 2010-02-02 | 30 | |
| 12 | 64 | Devil in Jersey | 2010-02-09 | 30 | PRS and a cryptozoologist go to New Jersey to investigate the 'Jersey Devil'. |
Season 5
| Episode No. | No. Overall | Title | Airdate | Runtime | Summary |
| --- | --- | --- | --- | --- | --- |
| 1 | 65 | The Death Room | 2010-10-17 | 30 | The PRS has a case in Ryan's hometown of Sumter, South Carolina where they help the new owner of the Hodge Plantation uncover their property's dark history which leads to revealing some painful family secrets as well. |
| 2 | 66 | They Only Come Out at Night | 2010-10-17 | 30 | The PRS goes to Weymouth, Massachusetts to help the family of a police officer who are ready to flee their home after claims of being physically terrorized by a menacing spirit. |
| 3 | 67 | Lockup | 2010-10-24 | 30 | The PRS has a two night investigation in a purportedly haunted Charleston, South Carolina jail where they learn the spirits of former slaves are still being held against their will by the long lasting wounds of social injustice. |
| 4 | 68 | Ghost on the Tracks | 2010-10-24 | 30 | The PRS investigate "Dave and Micheal's Salon" in Berlin, New Jersey only to find that a deadly accident on a nearby train track may be the source of the paranormal activity. When stories of a young mother's murder/suicide come to light, the team tries to figure out if it's fact or urban legend. |
| 5 | 69 | Supernatural Seduction | 2010-10-31 | 30 | The PRS investigate the Campbell House, a bed and breakfast in Eugene, Oregon, where female guests have claimed to have had sexual encounters with an incubus-like spirit that may be tied to a family tragedy. With activity focusing around the women on the team, investigator Katrina invites the entity to lie in bed with her. |
| 6 | 70 | Return of the Dead: Glove II | 2010-10-31 | 30 | The PRS return to the Kucera home in Daisytown, Pennsylvania, where paranormal activity has intensified after the team's first investigation. They had discovered a phantom glove print on a wall and linked it to homeowner Lisa's abusive Great Grandfather. |
| 7 | 71 | Paranormal Detour | 2010-11-07 | 30 | With time off between cases, the PRS visit a random town, picking St. Helens, Oregon, They visit the local historic society for info on the paranormal hotspots and investigate the Klondike Restaurant where a murder may have taken place. |
| 8 | 72 | Ghosts of the Forgotten | 2010-11-07 | 30 | Ryan's friend Eilfie asks him and the team to investigate the historic Lake County Poor House in Painesville, Ohio, which once served as a dumping ground for society's outcasts and the mentally ill. After a relatively quiet dead time, Ryan tries a sensory deprivation technique called the Ganzfeld experiment in an attempt to stir up paranormal activity. |
| 9 | 73 | Who is the Lurking Man? | 2010-11-14 | 30 | The PRS go to Newcastle, California to investigate allegedly strong, paranormal activity at a home already cleared out by its terrified occupants. Ryan believes the home's location near Native American land may be reason for the haunting, and that the family may have invited the activity upon themselves. |
| 10 | 74 | Do Bad Things | 2010-11-14 | 30 | The PRS helps a Miamisburg, Ohio woman named Heather who believes an evil presence in her family home contributed to the suicide of her sister Missy and generated aggressive behavior in her two brothers — the later two claim disembodied voices told them to harm themselves and commit murder. |
| 11 | 75 | Dwelling of the Dead | 2010-11-21 | 30 | The PRS are called to help a single-mother and young son who claim to have been physically assaulted by an evil spirit in their home. Note: This episode aired before the premiere of the new Paranormal State: The New Class spin-off series. |
| 12 | 76 | Haunted Homecoming | 2010-11-28 | 30 | The PRS returns to Sumter, South Carolina, Ryan's hometown, to investigate the case of a boy tragically shot and killed by a teenager while trick-or-treating on Halloween. |
| 13 | 77 | Bedroom Eyes | 2010-11-28 | 30 | The PRS team helps a rural Pennsylvania family who believes their new farm to be haunted. |
Season 6
| Episode No. | No. Overall | Title | Airdate | Runtime | Summary |
| --- | --- | --- | --- | --- | --- |
| 1 | 78 | Haunting Connection | 2011-04-11 | 30 | The PRS is called in to help a young mother named Kimberley who believes she is being tormented by the spirit of teenage girl who was raped and murdered in her neighborhood years ago — which is still an unsolved case. |
| 2 | 79 | Hostage to Fear | 2011-04-11 | 30 | The PRS help a New Ringgold, Pennsylvania family who has been dealing with paranormal activity for some time, but the team realizes they have become prisoners in their own home and investigate the history of the property to seek the answers that will help the family. |
| 3 | 80 | Permission to Do Harm | 2011-04-18 | 30 | The PRS helps a Needmore, Pennsylvania family allegedly plagued by poltergeist activity that has a connection to a mirror, but when the team learns the hostile spirit is haunting the children's dreams they seek the blessing of a priest to drive the entity from the home. |
| 4 | 81 | Devil's Hostage | 2011-04-18 | 30 | The PRS helps a woman who claims to have been scratched by an evil entity that could be the Devil himself, but when the woman's credibility comes into question, a struggle of another kind emerges for Ryan and the rest of the team. |
| 5 | 82 | Vendetta | 2011-04-25 | 30 | The PRS takes a case in the Poconos Mountains of Pennsylvania to help a client who claims that when her boyfriend moved in, a vengeful paranormal presence moved in with him. |
| 6 | 83 | Southern Discomfort at Sweetwater Mansion | 2011-04-25 | 30 | The PRS investigate the Sweetwater Mansion in Florence, Alabama. The caretaker and volunteers at the property share their stories of paranormal activity and a dark past is discovered, possibly revealing the roots of the haunting and identifying the alleged spirits lingering within. |
| 7 | 84 | Get Out of This House | 2011-05-02 | 30 | The PRS investigate the home of a Monroeville, Pennsylvania family tormented by a hostile entity, but when it is learned that the client may have unwittingly invited the entity in, they work urgently to rid the presence from the home. |
| 8 | 85 | If I Should Die... | 2011-05-02 | 30 | Paranormal investigator Ken Arrington joins the PRS team on an investigation of a demonically possessed family home in Huntington, Indiana. |
Series Cast
| | | | |
| --- | --- | --- | --- |
| | Ryan Buell | as Ryan Buell | |
Related News
TVMaze