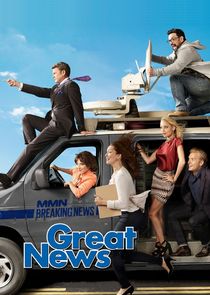 Getting along with some colleagues can be rough, but working with your mom? That's a whole other story. When Katie, an up-and-coming news producer, finds out her overbearing mom has rejoined the workforce as an intern at Katie's TV station, it might just be the worst news ever. But, with her biggest cheerleader at her side, Katie might finally get the recognition she deserves!
Series Overview
Rating
imDb Rating: 7.0 (4,646 Votes)
Metascore: N/A
Plot
A New Jersey mom puts her relationship with her daughter to the test when she lands an internship at her new job, which comes with many challenges.
Details
Rated: TV-14
Released: 25 Apr 2017
Runtime: 22 min
Genre: Comedy
Director: N/A
Writer: Tracey Wigfield
Actors: Briga Heelan, Andrea Martin, Adam Campbell, Nicole Richie
Language: English
Country: USA
Awards: 1 win.
Total Seasons: 2
Previous Episode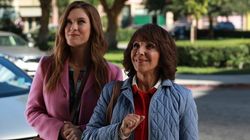 Early Retirement
Episode 2x13; Jan 25, 2018
Diana St. Tropez returns with good news for "The Breakdown" staff: Fenton Pelt has agreed to drop his lawsuit on the condition that Chuck Pierce deliver a humiliating on-air apology and resign from news forever. Chuck, defeated, agrees, until Portia reminds him why he got into journalism in the first place. With Chuck's final broadcast approaching, Katie convinces Carol to reunite for one last job, and they race against the clock to find the one person in New Jersey who could disprove Fenton Pelt's claims and save the show.
Previous Episodes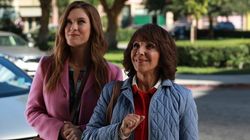 2x13: Early Retirement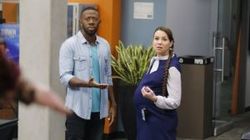 2x12: The Fast Track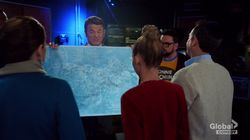 2x11: Competing Offer


2x10: Catfight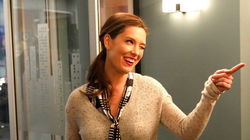 2x9: Love Is Dead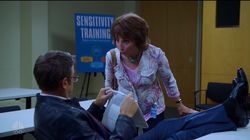 2x8: Sensitivity Training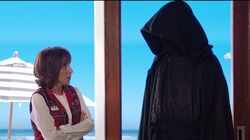 2x7: A Christmas Carol Wendelson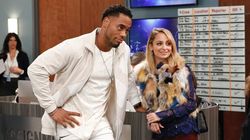 2x6: Pool Show


2x5: Night of the Living Screen

View All Episodes
Cast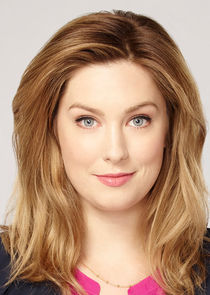 Briga Heelan as Katie Wendelson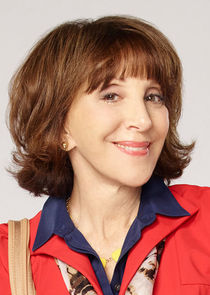 Andrea Martin as Carol Wendelson
Adam Campbell as Greg Walsh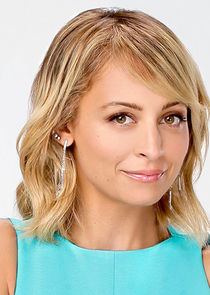 Nicole Richie as Portia Scott-Griffith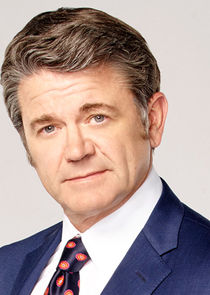 John Michael Higgins as Chuck Pierce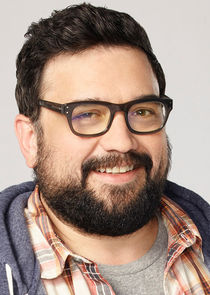 Horatio Sanz as Justin
View Full Cast
Skip to:
Season 1
| Episode No. | No. Overall | Title | Airdate | Runtime | Summary |
| --- | --- | --- | --- | --- | --- |
| 1 | 1 | Pilot | 2017-04-25 | 30 | Cable news producer Katie is horrified when her mom, Carol, gets an internship at The Breakdown; Katie hits a roadblock while producing a big story. |
| 2 | 2 | Bear Attack | 2017-04-25 | 30 | Carol worries when Katie volunteers to cover a story involving a bear on the loose; Greg tries to get Chuck and Portia to do some friendly bantering at the end of the show. |
| 3 | 3 | Chuck Pierce is Blind | 2017-05-02 | 30 | Chuck is having cataract surgery and, for the first time ever, must miss a day of work. Carol, eager to shirk her overwhelming intern duties, offers to take care of him. Meanwhile, Katie is excited for a peaceful day but with Chuck gone, Greg is reluctant to be the bad guy. As a result, "The Breakdown" descends into chaos as Greg is forced to say yes to Portia, Justin and everyone else's "great ideas for the show." |
| 4 | 4 | War is Hell | 2017-05-02 | 30 | Katie's secret war reporter boyfriend, Trip, is back in town and working at the MMN offices. Despite Katie's best efforts, Carol quickly uncovers the covert relationship using a plan she stole from "Days of Our Lives". Meanwhile, Chuck, feeling threatened by Trip, is determined to return to the field. Greg and Justin support the idea until they find footage of Chuck's time as a war reporter in the '90s. |
| 5 | 5 | Snowmageddon of the Century | 2017-05-09 | 30 | After organizing a poorly attended staff karaoke night, Carol is convinced that everyone at "The Breakdown" needs some office bonding time. When Greg refuses to help, Carol enlists the help of God, causing a huge snowstorm to trap everyone in the building overnight. Chuck takes an interest in working with Katie, which Portia convinces Katie is romantic. Carol saves the day when she breaks into the offices of competitor "Morning Wined Up with Kelly and Mary Kelly" and steals all the morning show's wine. |
| 6 | 6 | Serial Arsonist | 2017-05-09 | 30 | When a field reporter at "The Breakdown" is exposed as an arsonist, Katie gets an opportunity to appear on the air. Carol, embracing the role of stage mom, becomes obsessed with propelling Katie to fame. Katie must choose between her personal ambitions and making her mother happy. Meanwhile, Chuck, jealous of Portia's many creative pursuits, tries to compose a new theme song for the show. |
| 7 | 7 | The Red Door | 2017-05-16 | 30 | Carol is excited when Chuck asks her to wait for the cable guy at his townhouse, until Chuck gives an ominous warning that tests her curiosity. Meanwhile, Portia's phone gets hacked and Katie struggles not to read her private emails. |
| 8 | 8 | Celebrity Hacking Scandal | 2017-05-16 | 30 | Katie secretly investigates a celebrity phone hacking ring behind Greg's back. In Katie's absence, Carol falls into producing a piece on her favorite phone game, "Biscuit Blitz." Meanwhile, Chuck gets in hot water when Portia accuses him of mansplaining. |
| 9 | 9 | Carol Has a Bully | 2017-05-23 | 30 | Carol has a midterm she must pass in order to keep her internship. Katie needs to choose between helping her mom and focusing on her hacking story, which she can't seem to crack. Meanwhile, Greg's wealthy estranged grandmother pays a visit to the office. Chuck finds her cold and cruel, but almost immediately falls in love with her. |
| 10 | 10 | Carol's Eleven | 2017-05-23 | 30 | Katie makes a huge discovery about the story she's been chasing and, with the help of Carol and the rest of the staff, concocts a scheme to get the story out. Greg struggles with balancing his conflicting loyalties to his family, co-workers and conscience. |
Season 2
| Episode No. | No. Overall | Title | Airdate | Runtime | Summary |
| --- | --- | --- | --- | --- | --- |
| 1 | 11 | Boardroom Bitch | 2017-09-28 | 30 | The Breakdown gets a new boss, Diana St. Tropez, a tough business lady with big plans to bring their outdated news program into the 21st century. Katie is thrilled since this is exactly the kind of strong, professional female role model she hoped for, but Carol is immediately wary of this new influence in Katie's life. Meanwhile, Chuck has trouble adapting to Diana's idea for a new panel segment of screaming pundits. |
| 2 | 12 | Squad Feud | 2017-10-05 | 30 | Diana sets Katie off on a mission to take the job at the station that she wants, but when Katie tries to be executive producer for the day, she soon realizes that Greg has it much harder than she realized. Meanwhile, Carol uses Greg and Katie's workplace competition as an opportunity to push the two of them together. After Diana insults Portia on a women-in-business panel, Portia declares a "squad feud" that forces their two very different worlds together. |
| 3 | 13 | Honeypot | 2017-10-12 | 30 | Diana has been promoted again, this time to the head of the corporation that owns MMN, but before she leaves she finds herself embroiled in a sexual harassment scandal. This leaves Katie unsure who to believe - her mentor or her friends in the office. Carol becomes head intern and struggles to prove to the other interns, and herself, that she deserves the job. |
| 4 | 14 | Award Show | 2017-10-19 | 30 | For the first time in years, "The Breakdown" has been nominated for an American Journalism Award. Katie is looking forward to spending the night as a peer with the very reporters she has admired her whole life. Fearing her mother will ruin it, Katie tries to stop Carol from attending but is unsuccessful when Carol secures a position as a seat-filler. Katie is stuck babysitting her mom all night but gets distracted by Jeremy, a handsome New York Times reporter who looks down on cable news. Chuck is excited to reunite with all of his old anchormen friends, especially Len Archer. |
| 5 | 15 | Night of the Living Screen | 2017-10-26 | 30 | Katie realizes that while she has been working her way up at MMN, her friends, including Jessica, have been getting married, having kids, and buying houses in New Jersey. Feeling pressure to impress them on Instagram with the hip New York City lifestyle that she has chosen instead, she lucks into going to a very cool Halloween party with Portia. Meanwhile, Chuck has been asked to use a new smart screen on the show, and in an attempt to get out of this seemingly impossible task, tries to convince Carol that it is possessed. |
| 6 | 16 | Pool Show | 2017-11-02 | 30 | Jeremy invites Katie to do some "real reporting" and go on a stakeout with him. Carol is suspicious and kidnaps Greg to stake out the stakeout. The two discover that it may not be all business between Jeremy and Katie. Chuck meets Carvell, who is Portia's fiancé, and the two of them form an unlikely friendship. |
| 7 | 17 | A Christmas Carol Wendelson | 2017-12-21 | 30 | Carol finds herself in a reverse "Christmas Carol" during which she learns that she has too much Christmas spirit and is driving everyone around her insane. Meanwhile, Chuck's estranged son, Petey, visits the office and Katie, who has been charged with babysitting him, tries to get the father and son to reconnect. |
| 8 | 18 | Sensitivity Training | 2017-12-21 | 30 | Carol and Chuck don't think they should have to attend Sensitivity Training and decide to teach the rest of the "snowflakes in the office" a lesson. Katie is excited about her new boyfriend, Jeremy, but Portia suspects Katie might just be a sidepiece. |
| 9 | 19 | Love Is Dead | 2017-12-28 | 30 | Carol is devastated to learn that her parents are getting a divorce after 70 years of marriage. Katie, still hurting from her breakup with Jeremy, is convinced that love is dead, but Carol is determined to prove that it's never too late to have a happy ending. Meanwhile, Chuck discovers that the reason for Justin's newfound happiness is the cute new barista at the coffee shop and proceeds to compete for her affection at the expense of his and Justin's friendship. |
| 10 | 20 | Catfight | 2018-01-04 | 30 | Frustrated by Greg and Katie's adorable office flirtation, Carol invites Greg's girlfriend, Cat, to work in an attempt to show Katie her competition and get her to admit her feelings for her boss. But Carol's plan backfires when she is won over by Cat's charms, sending Katie into a jealous spiral. Meanwhile, Chuck finds himself an unwitting champion of the alt-right. |
| 11 | 21 | Competing Offer | 2018-01-11 | 30 | When "The Breakdown" staff finds themselves embroiled in a lawsuit with eccentric billionaire Fenton Pelt, Chuck is convinced he can solve the problem. But when Chuck's attempts to save the show backfire, he enlists the gang's help to pull off an elaborate heist. Meanwhile, after realizing that she has feelings for Greg, Katie is determined not to make a move on her unavailable boss. Her intentions are put to the test, however, when Diana St. Tropez demands that the two spend the night together fact-checking a story. |
| 12 | 22 | The Fast Track | 2018-01-18 | 30 | After an explosive fight with her daughter, Carol is excited about her new position at "Morning Wined Up," but is disappointed to realize that the job offers less responsibility than she had hoped. Katie is determined to bring down Fenton Pelt, the billionaire suing "The Breakdown," despite specific orders from Greg and the network's attorney to leave him alone. When Katie's rousing speech about journalistic integrity fails to inspire anyone but Chuck, who has been suspended from the show, she reluctantly joins forces, only to find that his investigative skills aren't what they used to be. |
| 13 | 23 | Early Retirement | 2018-01-25 | 30 | Diana St. Tropez returns with good news for "The Breakdown" staff: Fenton Pelt has agreed to drop his lawsuit on the condition that Chuck Pierce deliver a humiliating on-air apology and resign from news forever. Chuck, defeated, agrees, until Portia reminds him why he got into journalism in the first place. With Chuck's final broadcast approaching, Katie convinces Carol to reunite for one last job, and they race against the clock to find the one person in New Jersey who could disprove Fenton Pelt's claims and save the show. |
Series Cast
| | | | |
| --- | --- | --- | --- |
| | Briga Heelan | as Katie Wendelson | |
| | Andrea Martin | as Carol Wendelson | |
| | Adam Campbell | as Greg Walsh | |
| | Nicole Richie | as Portia Scott-Griffith | |
| | John Michael Higgins | as Chuck Pierce | |
| | Horatio Sanz | as Justin | |
Series Crew
| | Position | Name |
| --- | --- | --- |
| | Executive Producer | Jack Burditt |
| | Executive Producer | David Miner |
| | Executive Producer | Beth McCarthy-Miller |
| | Creator | Tracey Wigfield |
| | Executive Producer | Tracey Wigfield |
| | Co-Executive Producer | Dylan Morgan |
| | Producer | Sam Means |
| | Co-Producer | Amy Hubbs |
| | Producer | Amy Hubbs |
| | Associate Producer | Ryan Kavner |
| | Co-Executive Producer | Jessica Goldstein |
| | Co-Executive Producer | Chrissy Pietrosh |
| | Co-Executive Producer | Franco E. Bario |
| | Producer | Franco E. Bario |
| | Associate Producer | Ben Raymond |
| | Co-Producer | Ben Raymond |
| | Producer | Dara Schnapper |
| | Executive Producer | Robert Carlock |
| | Executive Producer | Tina Fey |
| | Music | Jeff Richmond |
| | Co-Executive Producer | Eric Gurian |
| | Co-Executive Producer | Josh Siegal |
| | Associate Producer | Tony Hicks |
| | Consulting Producer | Robert Padnick |
| | Co-Executive Producer | Ben Dougan |
| | Consulting Producer | Ben Dougan |
| | Consulting Producer | Hayes Davenport |
| | Casting | Julie Ashton-Barson |
| | Casting | Cindy Tolan |
| | Music Editor | Jason Tregoe Newman |
| | Re-Recording Mixer | Peter Nusbaum |
| | Producer | Jerry Kupfer |
| | Supervising Sound Editor | Jason Brennan |
| | Re-Recording Mixer | Tony Pipitone |
| | Music | Giancarlo Vulcano |
| | Music Editor | Giancarlo Vulcano |
| | Music Editor | Jason Ryterband |
| | Re-Recording Mixer | Whitney Purple |
| | Co-Producer | Jason Saville |
Related News
TVMaze