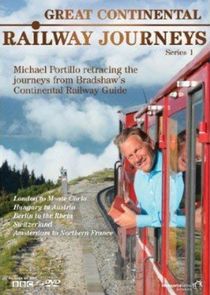 Michael Portillo travels on the great train routes of Europe, as he retraces the journeys featured in George Bradshaw's 1913 Continental Railway Guide.
Series Overview
Rating
imDb Rating: 8.2 (233 Votes)
Metascore: N/A
Plot
Michael Portillo travels across the European continent with his handy Bradshaw guide book. Looking at history and trying 21st century things that changed since before The Great War...
Details
Rated: N/A
Released: 08 Nov 2012
Runtime: 60 min
Genre: Documentary
Director: N/A
Writer: N/A
Actors: Michael Portillo
Language: English
Country: UK
Awards: N/A
Total Seasons: 6
Previous Episode
Batumi to Baku
Episode 6x2; Mar 15, 2018
Steered by his 1913 Continental Railway Guide, Michael Portillo travels one of the most stunning rail routes of the world, through the former Russian empire from the Black Sea to the Caspian Sea, taking in present-day Georgia and Azerbaijan. Following the historic Trans-Caucasus Railway, Michael begins in the port of Batumi on the dazzling Caucasian Riviera. He savours the soul of Georgia in its wine and discovers a surprise 19th-century tea plantation in the West Georgian countryside. The seat of power beckons in Kutaisi, home to the wonderful glass dome built for the Parliament of Georgia when it moved here from the capital, Tbilisi, in 2012. At the medieval convent of Gelati Michael sees how magnificent frescoes are being painstakingly restored and finds out about the most powerful king in Georgian history.
Previous Episodes 6x2: Batumi to Baku 6x1: Kiev to Odessa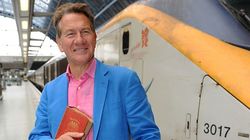 5x6: Rotterdam to Utrecht 5x5: Riga to Tampere 5x4: Genoa to the Brenner Pass 5x3: Tangier to Marrakech 5x2: Zermatt to Geneva 5x1: Transylvania to the Black Sea 4x6: Barcelona to Mallorca

View All Episodes
Skip to:
Season 1
| Episode No. | No. Overall | Title | Airdate | Runtime | Summary |
| --- | --- | --- | --- | --- | --- |
| 1 | 1 | London to Monte Carlo | 2012-11-08 | 60 | |
| 2 | 2 | Hungary to Austria | 2012-11-15 | 60 | |
| 3 | 3 | Berlin to the Rhein | 2012-11-22 | 60 | |
| 4 | 4 | Switzerland | 2012-11-29 | 60 | |
| 5 | 5 | Amsterdam to Northern France | 2012-12-06 | 60 | |
Season 2
| Episode No. | No. Overall | Title | Airdate | Runtime | Summary |
| --- | --- | --- | --- | --- | --- |
| 1 | 6 | Madrid to Gibraltar | 2013-10-27 | 60 | |
| 2 | 7 | Turin to Venice | 2013-11-03 | 60 | |
| 3 | 8 | Dresden to Kiel | 2013-11-10 | 60 | |
| 4 | 9 | Copenhagen to Oslo | 2013-11-17 | 60 | |
| 5 | 10 | Prague to Munich | 2013-11-24 | 60 | |
| 6 | 11 | Bordeaux to Bilbao | 2013-12-01 | 60 | |
Season 3
| Episode No. | No. Overall | Title | Airdate | Runtime | Summary |
| --- | --- | --- | --- | --- | --- |
| 1 | 12 | Tula to St Petersburg | 2014-11-05 | 60 | |
| 2 | 13 | Rome to Taormina | 2014-11-12 | 60 | |
| 3 | 14 | Warsaw to Krakow | 2014-11-19 | 60 | |
| 4 | 15 | La Coruna to Lisbon | 2014-11-26 | 60 | |
| 5 | 16 | Haifa to the Negev | 2014-12-03 | 60 | |
| 6 | 17 | Lyon to Marseille | 2014-12-10 | 60 | |
Season 4
Episode No.
No. Overall
Title
Airdate
Runtime
Summary
1
18
Sofia to Istanbul
2015-10-16
60

Bradshaw's 1913 Continental Railway Guide in hand, Michael Portillo travels east through the Balkans along the most exotic section of the Orient Express. His destination is Istanbul, a multi-ethnic city where Europe and Asia meet via an underground railway.

A century ago, Michael's journey would have been interrupted by hostilities, for which train services were suspended. Today, the route remains a chequered one but for a happier reason - a new European railway network is being constructed and engineering work is underway.

His journey begins in Sofia, where he discovers the then newly independent orthodox Christian nation, which had broken free of the decaying Ottoman Empire. In the ancient city of Plovdiv, Michael discovers a Roman amphitheatre built in the 2nd century AD and still in use today. Bulgarian independence is traditionally celebrated with a typically Thracian dance, which is not as simple as they make it look.

Further east in the beautiful region of Rumelia, in fields surrounded by the Balkan mountains, Michael picks roses with the flower girls to produce precious rose oil in a 100-year-old distillery. A trip in a works train to oversee the electrification and straightening of the new £300 million section of line between Parvomay and Svilengrad culminates in a chance to drive the train on the tracks of the Orient Express.

Across the border in Turkey, Michael visits Edirne, a former capital of the Ottoman Empire and gets to grips with the 3,000-year-old tradition of oil wrestling. Arriving in Istanbul, Michael orients himself with a trip on the Bosphorus - a much-coveted stretch of water - finds out about Turkish delight and crosses from Europe to Asia on the Marmaray metro line which now joins the two continents.

2
19
Vienna to Trieste
2015-10-23
60

Armed with his 1913 railway guide, Michael Portillo travels the Habsburg imperial line from Vienna across the awe-inspiring Semmering Pass, a handmade railway line blasted through the Alps.

His journey takes him through a patchwork of nations which a century ago formed part of the Austro Hungarian empire. His destination is the Adriatic port of Trieste.

In Vienna, he encounters a pre-Cold War spy and hears for himself the concert that caused a riot in 1913. At the winter sports resort of Semmering, rails of a slippier kind prove hard to navigate when Michael takes to a toboggan.

In Austria's second city, Graz, Michael ventures underground at the Lurgrotte Caves to find out about a famous turn of the century rescue operation.

Over the border in the former imperial territory of Slovenia, Michael discovers how an earthquake in Ljubljana encouraged its citizens to assert their national identity in architecture and art. In high spirits, with the help of the local liquor, Michael says Nosdraviya to Slovenia and heads south.

Arriving in Italy at the empire's southern port of Trieste, Michael savours the imported coffee which fuelled the café culture of its elegant capital, Vienna.

3
20
Pisa to Lake Garda
2015-10-30
60

Bradshaw's 1913 Continental Railway Guide in hand, Michael Portillo makes a grand tour of a favourite Edwardian destination - Italy - where he experiences first-hand the nation's need for speed in a state-of-the-art Maserati sports car.

Michael discovers from a British engineer how the Leaning Tower of Pisa was rescued from near collapse. In Carrara, he finds out how the marble used by Michelangelo is still quarried today and is invited to chip away at a contemporary sculpture. In Bologna, he embarks on a doomed search for spaghetti bolognese... until a cookery teacher takes pity on him and shows him how to make a much more authentic tagliatelle al ragu.

Following in the footsteps of Bradshaw's travellers, Michael explores the cradle of the Renaissance through Edwardian eyes but learns in Florence that the tourists' 'Italietta' was far removed from the new Italy envisaged by the futurists of the time.

Heading north to Gargnano, Michael discovers the romantic hideaway of one of Britain's most famous writers, DH Lawrence, whose affair with his professor's wife scandalised his home country.

Michael ends his journey in futuristic style with a high-speed boat trip across Lake Garda.

4
21
Athens to Thessaloniki
2015-11-13
60

Armed with his 1913 Continental Railway Guide, Michael Portillo embarks on a Greek odyssey from Athens's port of Piraeus north to the city of Thessaloniki, captured the year before from the Ottoman Turks, who had ruled much of Greece for 400 years.

Exploring the Acropolis and delighting in the tastes of moussaka and baklava, Michael discovers the many influences at play in the creation of modern Greece - from its classical past to the oriental Ottomans and the great European powers of Britain, France and Russia.

Along the way, Michael discovers the parlous state of Greek finances at the time of his guidebook. He learns how an aristocratic English poet became a Greek national hero and relives Greek athletic victory at the first modern Olympic games.

Travelling through the Corinth Canal, Michael finds out about the surprisingly ancient origins of the modern railway. In Delphi, he discovers how at the turn of the 20th century an entire village was removed in order to excavate the site of the oracle.

Boarding one of the narrowest gauge railways in the world, the Little Train of Pelion, Michael travels to the village of Milies, where he learns about the place of the Orthodox church in Greek national life. Michael ends his journey in Thessaloniki, where Greece's King George I was assassinated in 1913.

5
22
The Black Forest to Hannover
2015-11-20
60

Armed with his 1913 Continental Railway Guide, Michael Portillo ventures deep into the Black Forest on a quest to discover the essence of Germany and discovers how Hansel and Gretel helped to unify the nation. A humbling masterclass in carving cuckoo clocks shows him how the nation's reputation for quality and reliability in manufacturing was established from the early 18th century.

A romantic stop at the ruined Schloss in Heidelberg follows before Michael gets an insider's guide to share dealing on the Frankfurt Stock Exchange.

At Goettingen University, Michael discovers two sides of student life at the turn of the 20th century - the duelling fraternities and the groundbreaking scientists who laid the foundation for Germany's world class transport technology today. Braving the force of the Goettingen wind tunnel, Michael investigates the track where model trains are fired at up to 360km per hour.

6
23
Barcelona to Mallorca
2015-11-27
60
Season 5
Episode No.
No. Overall
Title
Airdate
Runtime
Summary
1
24
Transylvania to the Black Sea
2016-09-20
60

With Bradshaw's 1913 Continental Railway Guide in hand, Michael Portillo ventures east through Romania. He encounters a bloodsucking vampire in Transylvania and brown bears in the Carpathian forest before visiting a fairy tale castle with modern conveniences in Sinaia, striking oil in Ploesti, tapping into the nation's musical soul in Bucharest and loading cargo from a 100-foot crane in Constanta. Travelling through what was, at the turn of the 20th century, one of Europe's youngest nations, Michael sinks his teeth into a Victorian gothic best seller and uncovers an unlikely fellow fan of his Bradshaw's.

2
25
Zermatt to Geneva
2016-09-27
60

Armed with his 1913 railway guide, Michael Portillo travels from the Swiss Alps to the shores of Lake Geneva. Along the way, he is caught up in a war zone with the Red Cross and rescued from an avalanche by a St Bernard puppy. He takes to the skies in a vintage bi-plane to retrace the epic journey of the pioneering pilot who was first to fly over the Alps and tries his hand at watchmaking, James Bond style.

3
26
Tangier to Marrakech
2016-10-04
60

Michael Portillo leaves Europe behind to take in the sights, smells and tastes of north Africa as he travels from the Mediterranean port of Tangier to the Berber city of Marrakech. With his 1913 guidebook in hand, he discovers in Tangier how this once proudly independent nation fell under the control of the French as rival European powers scrambled to extend their empires in Africa. At Asilah, Michael lends a hand with the construction of Morocco's new ú3 billion high-speed railway line to Casablanca. In Fez, he dodges the donkeys and learns how to make lamb tagine before being scrubbed down in a traditional hammam.

4
27
Genoa to the Brenner Pass
2016-10-11
60

Michael Portillo embarks on an action-packed adventure from the Italian Riviera to the Austrian Alps with his Bradshaw's 1913 Guidebook in hand. Along the way, our man of the match discovers how an Edwardian Briton brought 'the beautiful game' to the historic port of Genoa. Michael is ambushed by singers of the city's legendary trallalero and learns to whip up a mean pesto genovese. Michael takes the train as it clings to the cliffs along the Riviera Di Levanti to reach the picturesque and remote villages of the Cinque Terre, now a UNESCO World Heritage Site and a national park. A fishing trip in the bay affords spectacular views of the villages from the water. At an important Italian naval base, Michael discovers how Italy's imperial ambitions put her at the forefront of modern aerial warfare.

5
28
Riga to Tampere
2016-10-18
60

Armed with his 1913 Bradshaw's Continental Railway Guide, Michael Portillo ventures to the northernmost reaches of Europe, where he braves the freezing temperatures of the Baltic Sea and finds peace paddling a canoe on the lakes of Finland. On his journey from the Latvian capital, Riga, to the Manchester of Finland, Tampere, Michael encounters medieval knights in Tallinn, grills sausages in Helsinki and samples cloudberry liqueur in a hot tub by the light of Finland's midnight sun.

A hundred years ago, Latvia, Estonia and Finland were part of the Russian Tsar's vast empire, but as Michael discovers, each country had a vibrant identity and culture of its own. Aboard a beautifully restored tram built in 1901, Michael finds that Riga in 1913 was one of the Russian empire's most important cities, where industry was booming but workers unhappy with their lot were rebelling.

After a picnic of chewy dried fish and beer on board a Soviet-era train, Michael arrives in Estonia, where in the magical setting of a ruined 13th-century cathedral, he hears a choir sing the nation's most important song and learns how, more recently, the Baltic countries demonstrated their desire for independence from the Soviet Union with a singing revolution.

Seasoned members of the Tallinn Ice Swimming Club introduce Michael to their sport before he crosses the Baltic Sea by ferry to Helsinki, where he discovers the music of the great Finnish composer Jean Sibelius and learns how his masterpiece Finlandia spurred Finns toward their independence.

North of Helsinki in Tampere, Michael takes to the water again to explore one of Finland's 180,000 lakes.

6
29
Rotterdam to Utrecht
2016-10-25
60

Steered by his 1913 Bradshaw's Continental Railway Guide, Michael Portillo heads for the Netherlands, where he roots around the world's largest flower auction in Haarlem, operates a crane in Europe's largest container port, Rotterdam, and investigates Amsterdam's famous red-light district.

Following in the footsteps of early-20th-century British tourists, Michael tours this compact country, which boasted a mighty navy and a global empire to rival that of Britain. He discovers the magnificent art and architecture of the Dutch Golden Age and marvels at the engineering ingenuity of this fiercely independent nation.

In Rotterdam, Michael finds the 'great commercial activity' mentioned in his guidebook has reached epic proportions through the port's automated terminal. He takes a water taxi along the New Maas river to the windmills of Kinderdijk to see how the Dutch conquered the waters which threaten their land.

In Delft, Michael learns how the city came to specialise in pottery and finds out the secrets of its success. Michael is in his element in the Hague as he discovers the beautiful government buildings known as the Binnenhof and begins to understand the origins of the Netherlands' famous reputation for tolerance.

In Haarlem, Michael goes behind the scenes to see how 21 million stems and two million potted plants are auctioned every day from a vast complex roughly the size of Monaco.

Plucking up Dutch courage, Michael takes to two wheels in Amsterdam's fast-moving cycle lanes and heads for the Indies district, where he samples a delicious 'rijstafel' of dishes from the Dutch empire.

Arriving in Utrecht, Michael discovers the main hub of the Dutch railway network and its busiest station. He finds that the first constitution of the Netherlands was signed here and hears what the locals think about Dutch tolerance today.
Season 6
| Episode No. | No. Overall | Title | Airdate | Runtime | Summary |
| --- | --- | --- | --- | --- | --- |
| 1 | 30 | Kiev to Odessa | 2018-03-08 | 60 | With his Bradshaw's 1913 Continental Railway Guide in hand, Michael Portillo ventures east to a land which a century ago was part of the Russian Empire and today is the independent state of Ukraine. Beginning in the capital Kiev, Michael explores the city described in his century-old Bradshaw as the Jerusalem of Russia. At Kiev's beautiful St Sophia Cathedral he seeks to understand the history behind Ukraine's current conflict with its vast neighbour and discovers how Ukraine adopted Orthodox Christianity. |
| 2 | 31 | Batumi to Baku | 2018-03-15 | 60 | Steered by his 1913 Continental Railway Guide, Michael Portillo travels one of the most stunning rail routes of the world, through the former Russian empire from the Black Sea to the Caspian Sea, taking in present-day Georgia and Azerbaijan. Following the historic Trans-Caucasus Railway, Michael begins in the port of Batumi on the dazzling Caucasian Riviera. He savours the soul of Georgia in its wine and discovers a surprise 19th-century tea plantation in the West Georgian countryside. The seat of power beckons in Kutaisi, home to the wonderful glass dome built for the Parliament of Georgia when it moved here from the capital, Tbilisi, in 2012. At the medieval convent of Gelati Michael sees how magnificent frescoes are being painstakingly restored and finds out about the most powerful king in Georgian history. |
Series Cast
| | | | |
| --- | --- | --- | --- |
| | Michael Portillo | as Presenter | |
Series Crew
| | Position | Name |
| --- | --- | --- |
| | Executive Producer | John Comerford |
Related News
BEST 250 ADVENTURES OF THE 20TH CENTURY – HILOBROW
simonf (Hilobrow.com)
Afterwards
Article preview:
As HILOBROW readers know, since 2014 I've endeavored to identify, read or re-read, and offer a few helpful notes on the best 10 adventure novels, comics, and story collections published during each y… [+296244 chars]
What's on? 20 top telly tips for Friday May 22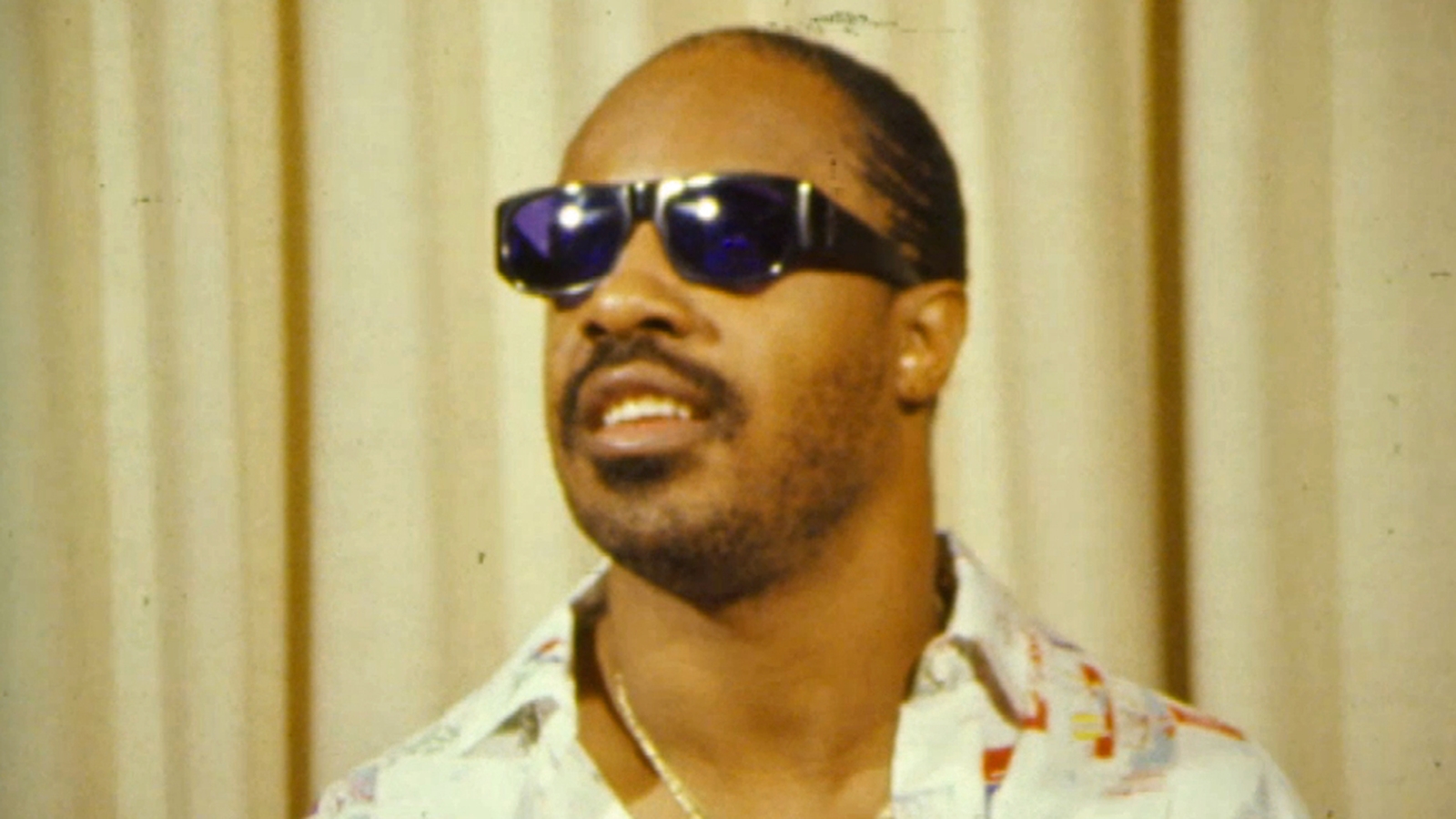 John Byrne (RTE)
The great Stevie Wonder is the music focus on BBC Four, The Late Late Show MORE
Article preview:
The great Stevie Wonder is the music focus on BBC Four, The Late Late Show MORE Pick of the Day Stevie Wonder: A Musical History, 10.00pm, BBC Four A genius whose songs and music have permeated po… [+8873 chars]
TVMaze