Twin brother and sister Dipper and Mabel Pines are in for an unexpected adventure when they spend the summer with their great Uncle in the mysterious town of Gravity Falls, Oregon.
Series Overview
Rating
imDb Rating: 8.9 (57,673 Votes)
Metascore: N/A
Plot
Twin siblings Dipper and Mabel Pines spend the summer at their great-uncle's tourist trap in the enigmatic Gravity Falls, Oregon.
Details
Rated: TV-Y7
Released: 15 Jun 2012
Runtime: 23 min
Genre: Animation, Short, Action, Adventure, Comedy, Family, Fantasy, Mystery, Sci-Fi
Director: N/A
Writer: Alex Hirsch
Actors: Jason Ritter, Alex Hirsch, Kristen Schaal, Linda Cardellini
Language: English
Country: USA
Awards: Won 2 Primetime Emmys. Another 11 wins & 33 nominations.
Total Seasons: 2
Previous Episode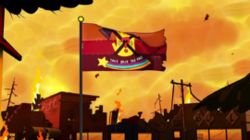 Weirdmageddon (3): Take Back the Falls
Episode 2x20; Feb 15, 2016
Ford discovers Bill's true motives and a final confrontation with Bill leads to the Pines family's ultimate fate and greatest sacrifice.
Previous Episodes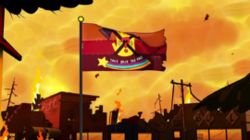 2x20: Weirdmageddon (3): Take Back the Falls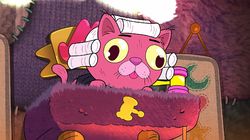 2x19: Weirdmageddon (2): Escape from Reality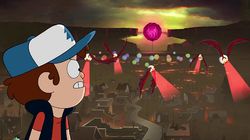 2x18: Weirdmageddon (1)


2x17: Dipper and Mabel vs. the Future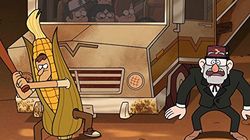 2x16: Roadside Attraction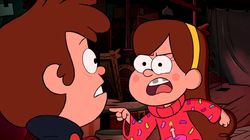 2x15: The Last Mabelcorn


2x14: The Stanchurian Candidate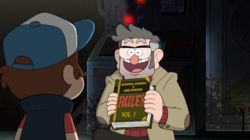 2x13: Dungeons, Dungeons, & More Dungeons


2x12: A Tale of Two Stans

View All Episodes
Cast
Jason Ritter as Dipper Pines
Alex Hirsch as Grunkle Stan
Alex Hirsch as Soos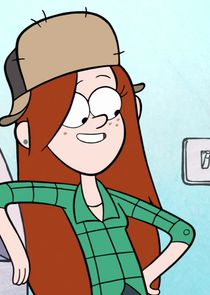 Linda Cardellini as Wendy
Kristen Schaal as Mabel Pines
View Full Cast
Recent News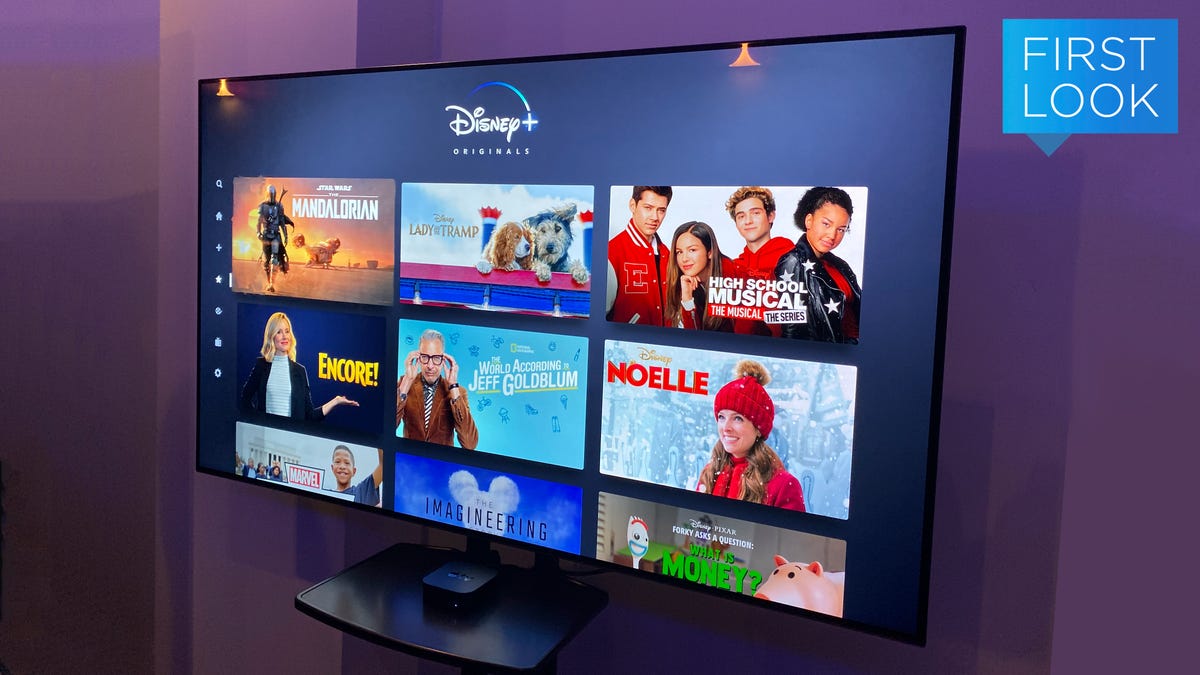 Everything to Know About Disney+
Over a year after it was first announced, Disney+ is finally here and full of cartoons, superheroes, and space wizards for you to gawk at. Last week, Gizmodo got a chance to check out the new streaming service app in its final form and speak with the team beh…
via NewsAPI
View More Related News
Skip to:
Season 1
| Episode No. | No. Overall | Title | Airdate | Runtime | Summary |
| --- | --- | --- | --- | --- | --- |
| 1 | 1 | Tourist Trapped | 2012-06-15 | 30 | When Dipper and Mabel Pines arrive to spend their summer break in the remote town of Gravity Falls, Mabel's suspiciously weird new boyfriend causes the twins to come face to face with the town's strange and uncanny secrets. |
| 2 | 2 | The Legend of the Gobblewonker | 2012-06-29 | 30 | When Dipper and Mabel hear rumors that a lake monster lives at the bottom of the local lake, they enlist Soos to take them on a boating expedition to prove that it really does exist, instead of going with Stan Pines to go fishing. |
| 3 | 3 | Headhunters | 2012-06-30 | 30 | When someone tampers with Mabel's life-size wax statue, she and Dipper set out to find the culprit. Meanwhile, Grunkle Stan mourns over the loss of his wax doppelganger. |
| 4 | 4 | The Hand That Rocks the Mabel | 2012-07-06 | 30 | Dipper and Mabel discover their seemingly cherubic new neighbor, Lil' Gideon, happens to be the town's adored psychic. But when Dipper convinces Mabel to go on a date with Gideon to question his authenticity, she soon learns that his cuteness can fade all too quickly. |
| 5 | 5 | The Inconveniencing | 2012-07-13 | 30 | When Dipper tries to impress Wendy by acting older than he really is, he's invited to join a group of teenagers that leads to an old abandoned convenience store that may be haunted. Mabel tags along for the ride but gets sidetracked when she sees a discontinued line of flavored candies that sends her on an unexpected adventure. |
| 6 | 6 | Dipper vs. Manliness | 2012-07-20 | 30 | In a quest to attain manliness, Dipper ventures into the forest to battle the notorious Multi-Bear. Meanwhile, Mabel tries to teach Grunkle Stan how to be attractive to women, particularly the waitress in the local diner, Lazy Susan,. |
| 7 | 7 | Double Dipper | 2012-08-10 | 30 | |
| 8 | 8 | Irrational Treasure | 2012-08-17 | 30 | When Dipper and Mabel discover evidence that the reported town founder is a hoax, they set out to expose the historical cover-up and prove that Mabel's silliness is not a bad thing. |
| 9 | 9 | The Time Traveler's Pig | 2012-08-24 | 30 | When Dipper wishes he could go back in time and undo a mistake he made, he discovers there is a time machine that can help him do just that. Meanwhile, it's love at first sight for Mabel when she wins a pet pig at the fair. |
| 10 | 10 | Fight Fighters | 2012-09-14 | 30 | After being challenged to a video game battle by Wendy's boyfriend Robbie, Dipper is shocked when his favorite playable fighter, Rumble McSkirmish, comes to life to defend him. But Dipper soon loses control over Rumble McSkirmish and has to find a way to stop him. |
| 11 | 11 | Little Dipper | 2012-09-28 | 30 | Dipper feels self-conscious that Mabel is taller than him and is becoming the alpha twin, so he seeks out a magic way to grow himself the same height. Meanwhile, Lil' Gideon takes advantage of Dipper's and Mabel's height discrepancies. |
| 12 | 12 | Summerween | 2012-10-05 | 30 | It's Gravity Falls' version of Halloween in Summer with Jack-o-Melons and lots of trick-or-treating. Dipper and Mabel are excited to join in on the fun, but when Wendy casually mentions that trick-or-treating is for kids, Dipper's whole outlook on the evening changes. The night gets even more complicated when a monster that Dipper accidentally insulted makes them fulfill his candy quota by night's end or else he will eat them. |
| 13 | 13 | Boss Mabel | 2013-02-15 | 30 | When Mabel questions the way Stan runs the Shack, he challenges her to a bet - whoever can make the most money in three days wins the chance to run the Shack however they wish for the rest of the summer. Mabel takes the bet and implements a new bossing method that coddles her employees and gives them the freedom to follow their hopes and dreams. Unfortunately, the results are not as expected and Mabel finds herself just trying to get back some normalcy. Meanwhile, Grunkle Stan sets off to win big money on a television game show. |
| 14 | 14 | Bottomless Pit! | 2013-03-01 | 30 | When Stan, Dipper, Mabel and Soos find themselves falling into a bottomless pit, they each decide to tell a different story to pass the time. |
| 15 | 15 | The Deep End | 2013-03-15 | 30 | When Mabel befriends a cute Merman trapped in the deep end of the public pool, she's determined to return him to his family in the ocean - even though that means her whirlwind. |
| 16 | 16 | Carpet Diem | 2013-04-05 | 30 | When Dipper discovers a hidden room inside the Mystery Shack, he is happy to claim it as his own space, but there is one problem - Mabel wants the room too. The duo compete to win the room with a contest that gets even trickier when they learn the room's carpet has electric body swapping properties. |
| 17 | 17 | Boyz Crazy | 2013-04-19 | 30 | When Mabel discovers that her favorite boy band is actually a bunch of imprisoned clones, she sets them free, only to decide on keeping them for herself. Meanwhile, Dipper is convinced that Robbie plans to brainwash Wendy with a secret message hidden inside one of his songs. |
| 18 | 18 | Land Before Swine | 2013-06-28 | 30 | When a prehistoric beast snatches Mabel's beloved pig Waddles, the Pines family must journey to a land trapped in time to rescue him. |
| 19 | 19 | Dreamscaperers | 2013-07-12 | 30 | Dipper, Mabel and Soos must travel through Grunkle Stan's mind to defeat a tricky dream demon summoned by Lil Gideon. |
| 20 | 20 | Gideon Rises | 2013-08-02 | 30 | After 'Lil Gideon swindles the Mystery Shack away from Stan, everything in Gravity Falls appears to be even more west of weird - Dipper, Mabel and Grunkle Stan are forced to move in with Soos and his grandmother, while the town remains enamored with Gideon's charm. Meanwhile, Grunkle Stan isn't certain he can take care of the twins and is considering sending them back home. With their summer in Gravity Falls threatening to come to an end, Mabel and Dipper decide to take on Gideon and win back their home. |
Season 2
| Episode No. | No. Overall | Title | Airdate | Runtime | Summary |
| --- | --- | --- | --- | --- | --- |
| 1 | 21 | Scary-Oke | 2014-08-01 | 30 | The Pines family resolves to get back to normal after the Li'l Gideon incident. They throw a "Mystery Shack is Back" party, but some unwelcome guests crash the celebration. |
| 2 | 22 | Into the Bunker | 2014-08-04 | 30 | Dipper's secret journal pages lead him and the gang to the author's hidden bunker where they find themselves face-to-face with a mysterious figure from Gravity Falls' lore. |
| 3 | 23 | The Golf War | 2014-08-11 | 30 | After being belittled by Pacifica one too many times, Mabel challenges her to a miniature golf-off which gets a tad out of control when some local residents offer their help. |
| 4 | 24 | Sock Opera | 2014-09-08 | 30 | Mabel decides to put on a sock puppet rock opera to impress a local puppeteer, but her show goes awry when Dipper's drive to uncover journal secrets leads to a supernatural disaster. |
| 5 | 25 | Soos and the Real Girl | 2014-09-22 | 30 | Soos needs a date for his cousin Reggie's engagement party and looks to a dating simulator game to help him talk to girls. |
| 6 | 26 | Little Gift Shop of Horrors | 2014-10-04 | 30 | In three separate mysterious tales, Stan is cursed by a Witch, Waddles accidentally eats a bowl of brain-enhancing jelly and builds a machine that allows him to speak for the first time, and Mabel faces her fear of Claymotion. |
| 7 | 27 | Society of the Blind Eye | 2014-10-27 | 30 | The kids, along with Old Man McGucket's help, discover there is a secret society in Gravity Falls. |
| 8 | 28 | Blendin's Game | 2014-11-10 | 30 | Blendin Blandin returns to fight Dipper and Mabel in a futuristic battle that could trap the two of them forever in time jail. |
| 9 | 29 | The Love God | 2014-11-26 | 30 | Mabel takes matchmaking too far when she steals a love potion from a real love god. |
| 10 | 30 | Northwest Mansion Noir | 2015-02-16 | 30 | Pacifica enlists Dipper's help to rid the Northwest Mansion of a ghost before he wreaks havoc on her fancy party. Nathan Fillion reprises his role as Pacifica's father, Preston Northwest. |
| 11 | 31 | Not What He Seems | 2015-03-09 | 30 | After government agents take Stan into custody, Dipper and Mabel question how much they really know about their Grunkle Stan. Nick Offerman guest stars as Agent Powers. |
| 12 | 32 | A Tale of Two Stans | 2015-07-13 | 30 | Cornered underneath the Mystery Shack, Stan must finally reveal the secrets of his past and his mysterious portal to Dipper and Mabel. Academy Award winner J.K. Simmons ("Whiplash") recurs as Stan's twin brother. |
| 13 | 33 | Dungeons, Dungeons, & More Dungeons | 2015-08-03 | 30 | Dipper finds an unlikely friend to join him with his newest obsession, a board game called "Dungeons, Dungeons & More Dungeons.". |
| 14 | 34 | The Stanchurian Candidate | 2015-08-24 | 30 | When Grunkle Stan decides to run for mayor, Dipper and Mabel have their work cut out for them trying to turn their gaffe-prone uncle into the perfect candidate. |
| 15 | 35 | The Last Mabelcorn | 2015-09-07 | 30 | A new threat leads Mabel to venture into the enchanted realm of the unicorns. Meanwhile, Dipper learns an unexpected twist about the enigmatic Bill Cipher. |
| 16 | 36 | Roadside Attraction | 2015-09-21 | 30 | Grunkle Stan takes the kids with him on a road-trip to sabotage all the other tourist traps in Oregon. |
| 17 | 37 | Dipper and Mabel vs. the Future | 2015-10-12 | 30 | Mabel decides to plan for her and Dipper's 13th birthday party. |
| 18 | 38 | Weirdmageddon (1) | 2015-10-26 | 30 | Bill has returned to take down the Pines family. But this time he has brought some of his friends with him. |
| 19 | 39 | Weirdmageddon (2): Escape from Reality | 2015-11-23 | 30 | Dipper, Soos and Wendy must save Mabel from a strange new world, while Bill's forces plan their next move. |
| 20 | 40 | Weirdmageddon (3): Take Back the Falls | 2016-02-15 | 44 | Ford discovers Bill's true motives and a final confrontation with Bill leads to the Pines family's ultimate fate and greatest sacrifice. |
Series Cast
| | | | |
| --- | --- | --- | --- |
| | Jason Ritter | as Dipper Pines | |
| | Alex Hirsch | as Grunkle Stan | |
| | Alex Hirsch | as Soos | |
| | Linda Cardellini | as Wendy | |
| | Kristen Schaal | as Mabel Pines | |
Series Crew
| | Position | Name |
| --- | --- | --- |
| | Creator | Alex Hirsch |
Related News
TVMaze