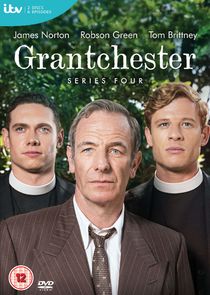 Eavesdropping on the life of Sidney Chambers, a charismatic, charming, crime-fighting clergyman, and his partner in crime Police Inspector Geordie Keating, became a highlight for the audience who revelled in their on screen partnership. Geordie's plain-speaking, down to earth approach to policing complemented Sidney's more gentle technique of coaxing information from witnesses and suspects. Their unlikely pairing became a true friendship as each offered a different insight into the crimes they unravelled.
Series Overview
Rating
imDb Rating: 7.9 (8,863 Votes)
Metascore: N/A
Plot
A Cambridgeshire clergyman finds himself investigating a series of mysterious wrongdoings in his small village of Grantchester.
Details
Rated: TV-14
Released: 18 Jan 2015
Runtime: 45 min
Genre: Crime, Drama, Mystery
Director: N/A
Writer: Daisy Coulam
Actors: Robson Green, Tessa Peake-Jones, Al Weaver, Kacey Ainsworth
Language: English
Country: UK
Awards: 1 nomination.
Total Seasons: 5
Previous Episode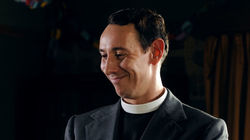 Episode 6
Episode 5x6; Feb 14, 2020
When a woman is found dead, laid out in the shape of a crucifix on Jesus Green, Will and Geordie discover the ring on her finger proves she was married to God – and a former nun at an oppressive convent. And as Geordie and Larry both agree - there's nothing scarier than a nun...
Previous Episodes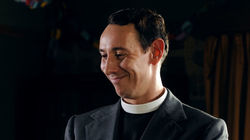 5x6: Episode 6


5x5: Episode 5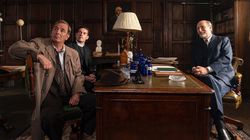 5x4: Episode 4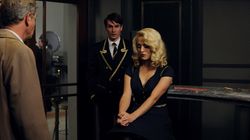 5x3: Episode 3


5x2: Episode 2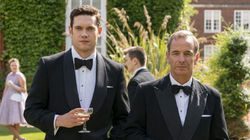 5x1: Episode 1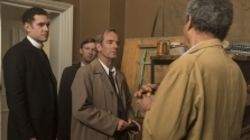 4x6: Episode 6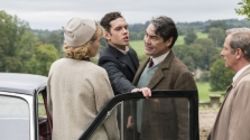 4x5: Episode 5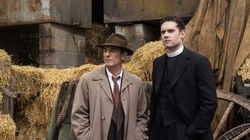 4x4: Episode 4

View All Episodes
Cast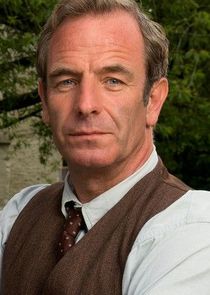 Robson Green as Police Inspector Geordie Keating
Tessa Peake-Jones as Mrs. Sylvia Maguire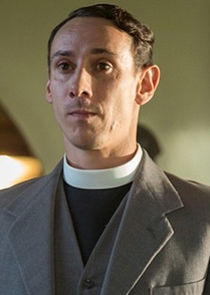 Al Weaver as Leonard Finch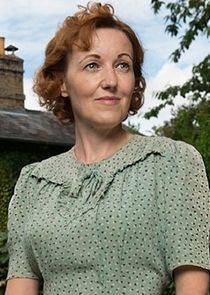 Kacey Ainsworth as Cathy Keating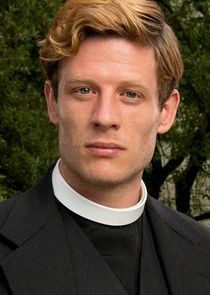 James Norton as Sidney Chambers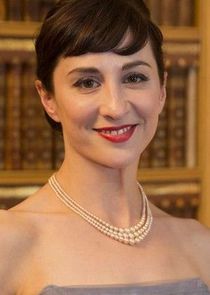 Morven Christie as Amanda Kendall
View Full Cast
Skip to:
Season 1
| Episode No. | No. Overall | Title | Airdate | Runtime | Summary |
| --- | --- | --- | --- | --- | --- |
| 1 | 1 | Episode 1 | 2014-10-06 | 60 | Detective drama set in a 1950s Cambridgeshire village, where local vicar Sidney Chambers (James Norton) develops a sideline in sleuthing - with the initially reluctant help of grumpy DI Geordie Keating (Robson Green). The cleric's first case finds him presiding over the funeral of a solicitor, who is believed to have taken his own life. However, the dead man's mistress has a different theory - and feeling unable to go to the police, she asks Sidney to examine it for her. He uncovers evidence that the suicide was staged, but while he's busy delving into the personal life of the victim, will the vicar miss his own big chance with Amanda Kendall (Morven Christie), the woman he secretly loves? |
| 2 | 2 | Episode 2 | 2014-10-13 | 60 | Poor Sidney. His sister Jen bullies him into attending Amanda's engagement dinner - seeing the love of his life celebrate her betrothal to another man is the last thing the village vicar wants. He sinks a few too many drinks in a bid to make the evening more palatable, but it doesn't work - in fact, nobody at the event seems happy. Tensions rise between Amanda and Jen's old school friends, and then matters erupt when Jen's boyfriend Johnny (Ukweli Roach, Starlings) is accused of stealing Amanda's engagement ring. Later, the unfortunate chap is accused of murdering one of his fellow guests, and evidence at the scene of the crime seems to back up the theory. But Sidney isn't convinced - can he unmask the real killer? |
| 3 | 3 | Episode 3 | 2014-10-20 | 60 | A heartbroken Sidney agrees to help parishioner Isabel prepare for her wedding to Arthur, the new man in town, but the bride's stubborn mother, Daisy, proves to be a big impediment to the occasion as she believes the groom is out to kill her. When Daisy is then found dead, Mrs Maguire calls in Geordie to investigate, and Sidney finds himself dragged into the case - despite vowing to leave police business behind. While the victim seems to have died of natural causes, Arthur and Isabel are pushing for a fast cremation, suggesting the couple have something to hide. |
| 4 | 4 | Episode 4 | 2014-10-27 | 60 | Sidney is woken in the early hours by a fire in the village and, putting his life on the line, races to rescue Marion Taylor from the burning house, much to the relief of her husband Dominic. But there are questions surrounding the blaze - was it really an accident, and why was Marion so reluctant to leave? Normally Sidney would turn to Geordie to help solve a mystery like this, but he finds the detective is far from his usual self. When Dominic is then found stabbed to death, it's Geordie's junior, Atkins, who is sent to head up the case - and he's not exactly a fan of interfering vicars. |
| 5 | 5 | Episode 5 | 2014-11-03 | 60 | Sidney takes Geordie to Johnny Johnson's London jazz club, hoping to leave their worries in Grantchester for the night, but the backstage murder of Johnny's sister Claudette puts paid to that. When Archie, the victim's father and owner of the club, calls in a police officer pal to crack the case, Geordie immediately detects the copper is corrupt, while Sidney makes an important discovery about Claudette that she had kept hidden from all but those closest to her. As every lead seems to come back to Archie's violent past, recriminations within the family begin to play out. |
| 6 | 6 | Episode 6 | 2014-11-10 | 60 | With Amanda and Guy's wedding fast approaching, and his betrayal of Hildegard still fresh in his mind, Sidney is thrown deep into crisis, and the murder of a local cop doesn't help matters as he allows himself to become drawn into another case with Geordie. However, tragedy strikes as the duo close in on the killer, and with Geordie's life hanging in the balance, the clergyman finds himself cut out of the investigation as the police close ranks. But that doesn't stop him enlisting the help of Mrs Maguire and Leonard in a daring mission to gather information on the man who shot his partner. |
Season 2
Episode No.
No. Overall
Title
Airdate
Runtime
Summary
1
7
Episode 1
2016-03-02
60

It's 1954, and just outside the Cambridgeshire village of Grantchester, local vicar Sidney Chambers is enjoying a glorious picnic with his best friend, DI Geordie Keating, Geordie's family, Sidney's shy curate Leonard Finch and their grumpy housekeeper Mrs Maguire. Walking home, their happy day is cut short when DC Phil Wilkinson arrests Sidney – and the charge is sexual assault.

Doting father Harding Redmond is the source of the accusation, horrified at the claims made in the diary of his teenage daughter, Abigail [Gracie Brooke], who has now gone missing, along with the diary itself. After being grilled by DCI Benson, Sidney sets out to prove his innocence, but not before the Archdeacon sends Sidney's old friend Reverend Sam Milburn [Andrew Knott] over from the neighbouring parish to check up on him.

Questioning Abigail's friends at the village youth club, Sidney discovers she had recently spent time with local photographer Daniel Marlowe. Sidney and Geordie discover Daniel's studio is empty – except for the lifeless body of Abigail.

With Daniel missing, Sidney and Geordie talk to local teenager Gary Bell, who had previously been accused by Abigail's father of inappropriate behaviour toward her, as well as her family and friends. However, as more and more secrets begin to surface about Abigail's life, it becomes clear that no one knew her as well as they thought. Only by finding her missing diary can Sidney and Geordie pinpoint exactly who was responsible for her death – but will the answer damage their friendship forever?

2
8
Episode 2
2016-03-09
60

Geordie and Cathy [Kacey Ainsworth] are on a mission to find Sidney a girlfriend – but nobody seems to be good enough for the choosy vicar. Geordie's plans are further thwarted when Sidney's old flame, Amanda Hopkins [Morven Christie] arrives in Grantchester while Guy is away on business.

Geordie calls on Sidney for help following an apparent suicide at Sidney's old Cambridge College. Valentine Lyall, a fellow at Corpus Christi, has been found dead: the result of a long fall from the spire of King's College chapel. His wife, Mya [Lourdes Faberes], is consoled by Valentine's star pupil, Kit Bartlett [Matthew Tennyson] who used to partake in daredevil climbs of the college buildings alongside his mentor. But both are convinced that Valentine was too happy and content for it to be suicide.

Kit's alibi is Russian Tutor, Professor Raban [Tim McMullan], who is mentoring a chippy student and wannabe Marxist called Rory Crompton [Josh Bolt] when Sidney and Geordie arrive to question him. They receive an even cooler welcome from Master Giles Montgomery [Nigel Planer] who remembers Sidney from his student days – and still resents him for an unmentioned past transgression.

It appears to be a case of a night climbing misadventure until they discover a student witness who saw someone push Lyall to his death. Hastily burnt papers and unexplained bloody handkerchiefs lead Sidney and Geordie deeper and deeper into a web of espionage and secrets. Who is the mysterious woman watching them? Why is Geordie so unnerved by this case? And will police secretary Margaret Ward [Seline Hizli] finally be the woman to break Sidney's run of bad dates?

3
9
Episode 3
2016-03-16
60

After thoroughly modern Margaret's visits to the vicarage start leaving Mrs Maguire's nose out of joint, Sidney is hoping for a distraction – which arrives in the unexpected form of a young man sat alone in the church and covered in blood. The man is Theo Graham [Jeremy Newmark Jones], and he confesses to Sidney and Geordie that he attacked and killed his landlord, Eric Whittaker [Michael Shaeffer]. But when Sidney and Geordie call on the Boarding House that Eric ran, they find the alleged victim alive and well, along with his teenage daughter Joan [Rosie Day] and her step-mother Vivian [Liz White]. Eric believes Theo is a fantasist. Back at the station, despite his protestations that Eric will come after him, Geordie sends the young man on his way. Hours later, however, witnessed by Sidney and Geordie, Eric is killed in a hit and run.

Sidney comforts Vivian at the hospital, but back at the boarding house he finds her relationship with Joan to be strained – all the more so when Joan learns of her father's death. When Theo arrives to claim his belongings, Sidney ends up chasing him from the boarding house, but the pursuit ends when Theo slashes Sidney with a knife.

As Vivian tends to Sidney's wounds, he becomes drawn deeper and deeper into the twisted emotional world of the boarding house. Who is Vivian trying to protect? What does seemingly shy and single boarder Raymond [John Voce] really want? And how far will Sidney have to go to uncover the killer.

With Leonard distracted by secretive trips to the cinema and Geordie compelled to deal with a surprising shoplifter, who is watching Sidney's back?

4
10
Episode 4
2016-03-23
60

As the trial of local teen Gary Bell approaches, Sidney and Geordie find themselves at loggerheads regarding his guilt – not even building a go-kart together can get them to see eye to eye. Sidney's mind is taken off these matters when he finds the anxious Reggie Lawson [Paul Nicholls] at the graveside of his dead wife, Anna. Convinced that she still haunts his home and stable yards following her suicide he implores Sidney to come to his estate, Kingsbrook and perform an exorcism for him.

Believing this to be a husband's desperate grief, Sidney goes with Reggie to investigate his claims. There he meets Reggie's new wife Kitty [Eliza Hope Bennett], their housekeeper Mrs. Elton [Jenny Ogilvie] and Anna's brother, Laszlo Herzl [Elliot Levey]. With Anna's signature perfume still hanging in the air, a painting falling from the wall of its own accord and a horse fatally kicking out after being spooked, Reggie's fears seem to have some foundation, although Kitty is quick to point out their coincidental nature. After offering prayers and council, Sidney leaves hoping that his words have given Reggie some solace. But that night, Geordie summons Sidney back to Kingsbrook: Reggie has hanged himself in the exact same spot as Anna died.

Meanwhile, the Redmond's and Sidney's parishoners are unhappy when Sidney stands as a witness for the defence in Gary's case. Are his principles going to cost him his flock? With Sidney's sister Jen [Fiona Button] throwing a party in London, it's a chance for Sidney to escape and take Margaret out on his arm. But when Amanda shows up with Guy [Tom Austen], it's clear that his own feelings are still conflicted.

At least investigating Reggie's death gives Sidney and Geordie a shared goal again. Why would Reggie take his life when his finest horse is set to triumph at the next race? And with an almost identical suicide to his late wife, why are some of the key details different? But is one shared case enough to get these best friends back on track - especially after Sidney takes the stand? Whatever the outcome of the trial - and the case - Sidney seems set on a course of action that threatens his friendship with Geordie...

5
11
Episode 5
2016-03-30
60

Sidney is the only friend Gary Bell has left as he waits for news about whether he will be offered a reprieve. Sidney is determined that whatever his fate, he will stand by his side – even if certain members of the village object. Meanwhile, Geordie and Phil visit the hospital where Rita Jones [Tanya Franks] recovers from the latest beating dealt out by her violent husband Eddie [Matthew Jure]. But with her children needing a breadwinner, Rita refuses to press charges. Rita's eldest son lets the two detectives into the hovel they call a family home. When they discover some recently stolen goods, it appears they finally have all they need to collar Eddie. But the man doesn't go quietly, fighting with Phil and winding up Geordie as he's carted to the cells. The next morning, Geordie's wife Cathy calls on Sidney: Geordie didn't come home last night. And when Sidney arrives at the station he finds his friend with his knuckles bruised, and Eddie, dead on a stretcher.

When DCI Benson questions Geordie's innocence, Sidney leaps to his friend's defence. But Geordie has been behaving strangely of late, and no one else can verify his whereabouts when Eddie was killed. At the vicarage, Leonard and Mrs Maguire are at each other's throats as an ill judged remark about Mrs Maguire's love life, and the accidental loss of some sentimental postcards leaves both feeling raw and misunderstood.

As Gary Bell waits to discover his fate, Sidney seeks to avoid a further injustice taking place. But as he digs deeper he finds himself questioning precisely whether he really knows Geordie as well as he thought. Could Geordie have beaten Eddie to death? Will Sidney keep the faith in his friend? And will Gary avoid the hangman's noose?

6
12
Episode 6
2016-04-06
60

Sidney Chambers has given up. Following the difficult events of the past few weeks, he is drinking like never before, and even worse, seems to have entirely stopped caring about his responsibilities as a clergyman. With Mrs Maguire and Leonard both deeply worried about him, it is left to them to try and find a way to help their friend before it is too late. But with Geordie and Amanda seemingly unwilling to help, and with an attempt to remove Sidney from the vicarage seemingly gathering strength, things are not looking good.

However, when old friend Reverend Sam Milburn returns to the parish, Sidney is thrown into even greater emotional turmoil. Claiming to be seeking forgiveness for his crimes, Sam's return leaves Sidney torn. Is Sam really here to seek forgiveness? And is it even within Sidney's gift to forgive him for crimes committed against others? Matters are complicated further when Harding and Agatha discover that Sam has returned to the village. With Harding making threats against his life, Sam flees. But when evidence of a struggle is later found, Sidney fears the worst may have happened – could Harding have murdered Sam?

Meanwhile, as Leonard continues to wrestle with his feelings for Daniel, he also struggles to make sense of a life-changing proposal from the Archdeacon. And a visit from Mrs Maguire leads to Amanda having a heart to heart with Guy.

With Sam missing, Sidney and Geordie are forced, once again, to investigate a crime together. However, when they uncover a dark secret about Sam, Sidney's fragile emotional state is pushed even further, putting even greater strain on the investigation. With tensions between the two of them at an all-time high, will they be able to put their differences to one side for long enough to stop a murder being committed?
Season 3
Episode No.
No. Overall
Title
Airdate
Runtime
Summary
1
13
Episode 1
2017-04-23
60

It's 1955 in Grantchester, local vicar Sidney Chambers [James Norton] meets with the new archdeacon, Gabriel Atubo. Acknowledging that Gabriel's predecessor was dispatched under some controversy and embarrassment, Gabriel questions whether he can rely on Sidney to rebuild trust in the church and lead by example. Sidney reassures him he can be counted on.

2
14
Episode 2
2017-04-30
60

A village cricket match - Grantchester vs Whittlesford - brings the community together. Sidney and Geordie form a batting partnership and they swat away everything the Whittlesford bowlers can throw at them until Geordie spots Margaret in the crowd and falls foul of a thundering Yorker!

3
15
Episode 3
2017-05-07
60

A quiet day in Cambridge is thrown into disarray as Leonard and his new lady friend Hilary are witness to an armed robbery at the post office. With a gun pointed in his face, Leonard attempts to talk down the masked culprit and receives a strike to the head for his bravery.

Back from a morning run, Sidney is joined by former flame Amanda at the vicarage. Having agreed not to take their relationship forward, they exchange pleasantries but keep their distance. As Amanda leaves, Mrs Maguire encourages Sidney to stay strong. Sidney's longing for Amanda only worsens when he later sees her with estranged husband, Guy. Could Amanda be contemplating a return to her old life?

As Leonard is hailed a hero, Sidney and Geordie investigate the post office robbery and it soon becomes clear, this is the first of many. As the robberies become more violent, Sidney and Geordie must work quickly to unmask Cambridgeshire's very own Bonnie and Clyde.

4
16
Episode 4
2017-05-14
60

After a guilt-induced sermon about desire and duty, Sidney questions himself about Amanda. He wants to resist but soon finds himself in an embrace with her, which is spotted by Leonard who berates Sidney for being such a hypocrite.

Meanwhile, Mrs Maguire is shocked when she is met by a visitor on her morning walk – the face from the past leaves her rattled to the core and she enlists Sidney's help in dealing with her emotions.

5
17
Episode 5
2017-05-21
60

Having left his Grantchester life behind to do some soul searching, vicar Sidney Chambers finds himself heading toward a Romani travellers' camp in Lincolnshire.

Having tracked down the culprit, Sidney tells himself he is there to retrieve Mrs Maguire's life savings from the man who stole them but it soon becomes apparent, Sidney is just running from his old life and has no idea what he is going to do.

Seduced by the intoxicating, welcoming community he finds himself in Sidney begins to wonder if he'll ever return home. But murder is never far from Sidney's door and when one of the community is killed, Sidney the 'outsider' is suspect number one.

6
18
Episode 6
2017-05-28
60

On a Sunday morning in Grantchester, Sidney visits the Archdeacon to discuss his resignation. Sidney has lost his faith in a church that won't allow him to be married to the woman he loves. With a heavy heart the Archdeacon tells Sidney he must go away and write a resignation letter in order to make it official.
Season 4
Episode No.
No. Overall
Title
Airdate
Runtime
Summary
1
19
Episode 1
2019-01-11
60

It's 1956 and with Amanda long gone, Sidney's life now revolves around the church services and the interminable meetings of the Parochial Council and their plans for a village fete. He yearns for some excitement, and Geordie has noticed that Sidney's devil-may-care attitude feels increasingly like a death wish.

Sidney Chambers attends a talk by the Reverend Nathaniel Todd, a key part of the Civil Rights movement in America. During the event, protesters disrupt Todd's speech and release fireworks, causing the audience to panic and leading to a crush as dozens of people try to escape through a locked door. In the chaos, a man is stabbed and killed by an unseen assailant. The murder sees racial tensions spike and Geordie is called in to investigate.

2
20
Episode 2
2019-01-18
60

With Violet gone, Sidney loses himself in drink. He wakes on the vicarage couch after a seriously heavy drinking session. It transpires that he was the last person to see a young woman alive but Sidney struggles to remember her final words. Mrs C and Leonard worry about his behaviour but Sidney shrugs off their concern. On his own, his smile fades – he feels wretched, lost and badly misses Violet.

3
21
Episode 3
2019-01-25
60

Geordie suspects foul play when computer laboratory head Professor Simms keels over and dies from mercury poisoning. It seems the deceased recently spent the night in the lab with someone other than his wife, possibly a fellow educated man. Geordie seeks advice from Leonard, and the pair start to uncover the surprisingly messy love lives of Simms' colleagues. Elsewhere, Cathy is brutally tricked, Will returns to Grantchester and Mrs C makes a shocking discovery.

4
22
Episode 4
2019-02-01
60

Will is preparing to be installed as the new vicar of Grantchester and Mrs C is anxious about his relaxed attitude. But that's just Will's nature – as he tells the Archdeacon, he's never been more sure of anything. The clock is ticking for Will to uncover the truth and help the family heal, but his own troubled past threatens to colour his view of the case – and Geordie realises his new friend has demons of his own.

5
23
Episode 5
2019-02-08
60

Will is settling into the new routines of his life in Grantchester: sermons and services in the church, working the punch bag at the gym, and suffering sniping comments from Leonard in the vicarage.

But then an unexpected phone call summons Will back home, and he asks Geordie for his help: Will's father has got himself into some trouble. It's a chance for Geordie to discover where Will really comes from, and it's not what he expected, taking him into a very unfamiliar – and unfriendly – world.

Will hasn't been home in a while, running from a past he wants to forget. But you can't outrun it forever, and when one vicious beating leads to a grisly murder at a sprawling ancestral home, scandal threatens to engulf the Davenport Family, and life will never be the same for Will again.

6
24
Episode 6
2019-02-15
60

Will, reeling from his family tragedy and daunted by the choice he now faces, seeks distraction in Geordie's world. A curious new case unfolds: the murder of a Teddy Boy at a dance hall, which Geordie concludes is proof that the country's truly gone to the dogs. It's a view fuelled by the impotence he now feels regarding Cathy's troubles at work and his daughter Esme's teenage rebellion.

Away from her life at the vicarage, Mrs C is feeling lost, while Cathy is left shaken by another encounter at work. Leonard is adrift, hiding at Daniel's house and reeling from his encounter with Will. Can Grantchester's new vicar, already dealing with demons of his own, calm Geordie's anger long enough to uncover who was really behind the boy's death?
Season 5
Episode No.
No. Overall
Title
Airdate
Runtime
Summary
1
25
Episode 1
2020-01-10
60

It's Spring Ball season, which is proving to be less 'dinner and dancing' and more 'disturbing the peace'. When a student from a prestigious all-female college is found dead, Will and Geordie must infiltrate the murky world of campus politics and university societies to find the killer.

2
26
Episode 2
2020-01-17
60

Will and Leonard witness a deadly and deliberate hit-and-run in Grantchester. Geordie traces the car to a pair of decidedly dysfunctional brothers whose house lies far off the beaten path. The victim's wife, his employee and the two brothers are all damaged characters caught in a web of lies and betrayals, and it's not just secrets that are hiding within the brothers' grounds.

3
27
Episode 3
2020-01-24
60

After a bumpy start to their relationship, Will and journalist Ellie go on their first date with a trip to the 'flicks'. But a scream from the projection booth cuts the romance short as they discover a brutal murder has taken place within the cinema.

4
28
Episode 4
2020-01-31
60

When a young man is found dead and stark naked out on the Fens, Will and Geordie discover ties to a Cambridge research project experimenting with mind altering drugs. 

As the case gets murkier, Will's own feelings of guilt about his father's death and his conflicted feelings about Ellie start to take their toll. Is he prepared to delve deep within himself to find the answers? With everything else in his life seemingly in the pits, he'll need the help of his friends to figure this one out.

Similarly, the Keatings face one of their toughest decisions yet, after a catastrophically awkward dinner party leaves more than just the baked alaska burnt around the edges. Will Cathy finally tell Geordie the truth about her mother?

And with the Chapman feud showing no sign of relenting, Leonard must try to convince Mrs C that there's good in the world, but will the most wilful woman in the parish ever come round?

5
29
Episode 5
2020-02-07
60

As Geordie and Will head to a charity boxing match at Vic's gym, both men put on a brave face and hide the worries haunting them both. Geordie's hoping for a 'manly' night at the fight, with Jack and Leonard joining in the fun: an escape from the problems at home and the strain of the job. And Will revels in the night as well, this place giving him the purpose he so desperately needs...

It's a full house at the gym as Matthew and Luke face off in the ring, seemingly proving Vic's belief that given a second chance, anyone can turn their life around. But after a match takes an unexpected twist, Will wonders if he's misjudged Matthew all along... 

Meanwhile Leonard tries to reunite the warring Chapmans, who seem determined never to see eye-to-eye again.

6
30
Episode 6
2020-02-14
60

When a woman is found dead, laid out in the shape of a crucifix on Jesus Green, Will and Geordie discover the ring on her finger proves she was married to God – and a former nun at an oppressive convent. And as Geordie and Larry both agree - there's nothing scarier than a nun...
Series Cast
| | | | |
| --- | --- | --- | --- |
| | Robson Green | as Police Inspector Geordie Keating | |
| | Tessa Peake-Jones | as Mrs. Sylvia Maguire | |
| | Al Weaver | as Leonard Finch | |
| | Kacey Ainsworth | as Cathy Keating | |
| | James Norton | as Sidney Chambers | |
| | Morven Christie | as Amanda Kendall | |
| | Tom Brittney | as Will Davenport | |
Series Crew
| | Position | Name |
| --- | --- | --- |
| | Developer | Daisy Coulam |
| | Editor | David Fisher |
| | Based on the Novel Of | James Runcie |
Related News
TVMaze