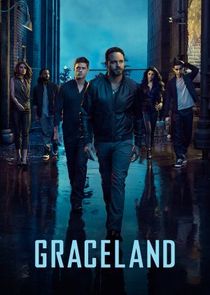 Every year, the top graduates from the FBI Academy move from their classrooms at Quantico to their first assignments in the real world. For Agent Mike Warren, the dream has always been a post in Washington D.C. But the powers that be have other plans, and the young rookie is soon packing his bags for Graceland, a palatial beachfront mansion in Southern California that has become a cross-departmental boarding house for top undercover agents in the FBI, DEA and ICE.
Series Overview
Rating
imDb Rating: 7.7 (15,365 Votes)
Metascore: N/A
Plot
A rookie FBI agent is sent to a house for undercover agents in Southern California, where he is trained by a former legend FBI agent.
Details
Rated: N/A
Released: N/A
Runtime: 42 min
Genre: Action, Crime, Drama
Director: N/A
Writer: Jeff Eastin
Actors: Daniel Sunjata, Aaron Tveit, Vanessa Ferlito, Manny Montana
Language: English
Country: USA
Awards: 1 win & 3 nominations.
Total Seasons: 3
Previous Episode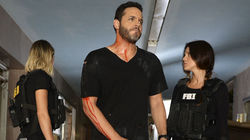 No Old Tigers
Episode 3x13; Sep 17, 2015
In the Season 3 finale, the agents struggle in the aftermath of the gang war; and Briggs tracks down a loose end in order to bring Ari Adamian to justice.
Previous Episodes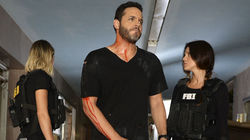 3x13: No Old Tigers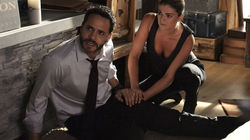 3x12: Dog Catches Car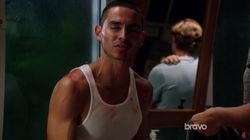 3x11: The Wires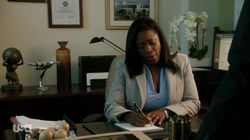 3x10: Master of Weak Ties


3x9: Hand of Glory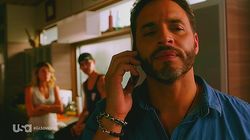 3x8: Savior Complex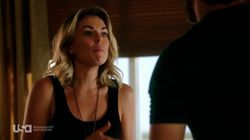 3x7: Bon Voyage


3x6: Sidewinder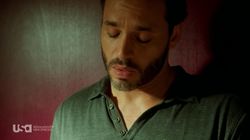 3x5: Piñon Tree

View All Episodes
Cast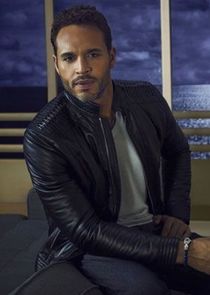 Daniel Sunjata as Paul Briggs
Aaron Tveit as Mike Warren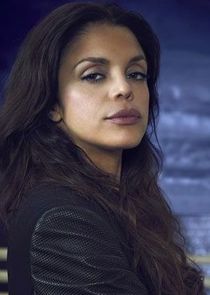 Vanessa Ferlito as Catherine "Charlie" Lopez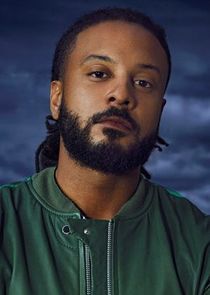 Brandon Jay McLaren as Dale Jakes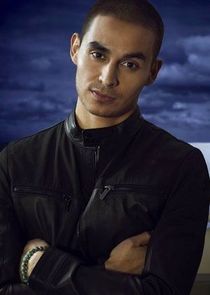 Manny Montana as Joe 'Johnny' Tuturro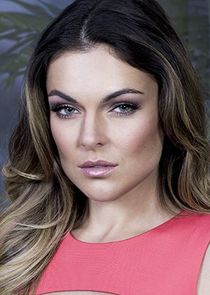 Serinda Swan as Paige Arkin
View Full Cast
Skip to:
Season 1
| Episode No. | No. Overall | Title | Airdate | Runtime | Summary |
| --- | --- | --- | --- | --- | --- |
| 1 | 1 | Pilot | 2013-06-06 | 60 | Every year, the top graduates from the FBI Academy move from their classrooms at Quantico to their first assignments in the real world. For Agent Mike Warren, the dream has always been a post in Washington D.C. But the powers that be have other plans, and the young rookie is soon packing his bags for Graceland, a palatial beachfront mansion in Southern California that has become a cross-departmental boarding house for top undercover agents in the FBI, DEA and ICE. |
| 2 | 2 | Guadalajara Dog | 2013-06-13 | 60 | In the wake of the Russian Shootings, Mike continues to find his footing at Graceland, but the more he settles in to his new life, the more the lines seem to blur. Case in point: a mandated psych evaluation turns out to be a cover for a meeting with Juan Badillo, Mike's control officer in the Briggs investigation. But while Mike is relieved to have some guidance, Juan is cagey with details, simply imploring Mike to "get closer." The question is, how? |
| 3 | 3 | Heat Run | 2013-06-20 | 60 | With Briggs's gun trained on Mike's head, it would appear the meet with Bello has gotten off to a bad start. Yet the move turns out to be a feint; Briggs has intuited that Bello smells a rat, and with some canny improvisation he and Mike manage to deflect suspicion from themselves to Bello's second in command. The brush with death leaves the young agent at once shaken, exhilarated, and more conflicted about his secret mission than before. |
| 4 | 4 | Pizza Box | 2013-06-27 | 60 | When pharmaceutical-grade marijuana turns up in a low level street bust, Paige recruits Jakes and Johnny to investigate Ashika Pearl, a seductive hippie pot farmer who has a history with Graceland's resident customs agent. Jakes warns that Ashika isn't as peace and love as she seems, but when Johnny falls for her flirtation, he soon learns that this bohemian butterfly is actually a black widow. |
| 5 | 5 | O-Mouth | 2013-07-11 | 60 | Briggs and Charlie slip back into former aliases for a meet with a mid level heroin dealer who has connections to a major trafficker known as Odin Rossi, but when Whistler makes a surprise appearance the agents worry that their cover may be compromised. The only way to be sure will be for Charlie to pay a visit to her former CI, but using Whistler leaves her with a guilty conscience. |
| 6 | 6 | Hair of the Dog | 2013-07-18 | 60 | Holed up in a strange apartment, Charlie deals with a double whammy from the heroin hangover and the guilt from Whistler's death. Briggs does his best to nurse her back to health and, for the sake of her career, keep her off the grid, but when Charlie is called in to give her side of the Odin debacle she's faced with an unthinkable choice that could send her tumbling to a new low. |
| 7 | 7 | Goodbye High | 2013-07-25 | 60 | Cornered by Mike at a Narcotics Anonymous meeting, Briggs gives the young rookie the whole truth: as a young agent, Briggs was kidnapped by the Kaza cartel and turned into a heroin junkie before being set free. It's a massive revelation, one that could have devastating consequences not just for Briggs, but also for Graceland and the entire department. |
| 8 | 8 | Bag Man | 2013-08-08 | 60 | While Bello's business hums back to life with an infusion of Odin's product, Mike and the FBI wait and watch for a slip up. Little do they realize that "Odin" is operating right under their noses, and working double time to stay one step ahead. |
| 9 | 9 | Smoke Alarm | 2013-08-15 | 60 | When Jangles makes a gruesome example out of one of Bello's soldiers, the message is clear – war is coming. Bello preaches confidence from his new safe house, but the heavy artillery he brings in for his men tells a different story. |
| 10 | 10 | King's Castle | 2013-08-22 | 60 | With a body at his feet and a bottle at his side, Briggs knows he must bury all traces of his long sought-after revenge. Little does he realize that the man he has killed isn't Jangles, and that there is one piece of evidence out there that can still tie him to murder. |
| 11 | 11 | Happy Endings | 2013-09-05 | 60 | The lies continue to fly as Mike and Briggs dance around each other during the investigation into Juan's disappearance. The two agents soon realize that the job will be too tough to handle on their own, so while Briggs turns to Jakes for some cover, Mike enlists the helps of Paige, whose belief in Briggs's innocence is waning by the minute. |
| 12 | 12 | Pawn | 2013-09-12 | 60 | With the recorder missing and Briggs on the run, tensions finally come to a head at the house, but it isn't until the truth of events are laid bare in front of the brass that the agents truly see just how far off the rails things have gone. Now, with a murder suspect in the wind and a mess on their hands, the higher ups make it clear that if Briggs isn't found, Graceland will be shut down for good. And while Mike isn't ready to throw in the towel just yet, with everyone questioning each other's loyalties he may not have a team to fall back on. |
Season 2
| Episode No. | No. Overall | Title | Airdate | Runtime | Summary |
| --- | --- | --- | --- | --- | --- |
| 1 | 13 | The Line | 2014-06-11 | 60 | When we last left Agent Mike Warren, he was headed to D.C. a hero. As tales of his undercover exploits spread, it didn't take long for the ambitious young agent to parlay his rock star status into a fling with a fetching senior co-worker and a chance to run his own op investigating a bus line that may be the front for drug smuggling across the U.S. border from Mexico. |
| 2 | 14 | Connects | 2014-06-18 | 60 | With Mike in need of some answers, Briggs travels to Mexico for a meet with Caza, a fact that doesn't sit too well with Charlie. |
| 3 | 15 | Tinker Bell | 2014-06-25 | 60 | As pressure from the higher-ups mounts, Mike starts to find that the perks of commanding his own team are not all they're cracked up to be. Take Jakes, whose drinking has begun to make him a liability. With the shame-spiraling customs agent hoping to return to the house, Mike must decide whether to let him back in or keep Zelanski around. |
| 4 | 16 | Magic Number | 2014-07-09 | 60 | Hoping to bolster his bus case with hard evidence, Mike tasks Jakes with taking a job as a depot mechanic. The self-destructive agent's drinking nearly scotches the plan, but when the depot manager shows himself to be a sympathetic spirit, Jakes finds a way to use the wreckage of his life to their advantage. |
| 5 | 17 | H-a-Double-P-Y | 2014-07-16 | 60 | Mike's plans are upended when Jessica arrives at Graceland unannounced to drop a bomb – the case is being shut down at the end of the week. The next Solano bus to come in will effectively be their last, which means that all resources, even those from Paige's sex trafficking operation, will be diverted towards making a bust. With only two days until the next bus arrives, Mike must scramble to prep for the takedown, while also dealing with the tangled romantic web he's woven for himself. |
| 6 | 18 | The Unlucky One | 2014-07-23 | 60 | The Solano case has officially come to a fiery end, and while Jessica prepares to return to DC for a victory lap, Mike keeps a dark secret – he's holding Laurence in custody, hoping for anything that can point him in the direction of the leak that sabotaged the bust. But while he knows Laurence has the answers he needs, he's not quite sure how to get them from him. |
| 7 | 19 | Los Malos | 2014-07-30 | 60 | Dead certain that LAPD Gang Task Force leader Sid Markham is Carlito's contact in the police department, Mike pays the dirty detective a courtesy call to let him know that he's in his sights. |
| 8 | 20 | The Ends | 2014-08-06 | 60 | Briggs continues to get close to Sid Markham as an angle on Solano, but the longer he works with the shady detective the more it becomes clear that Markham isn't the stock villain they've painted him to be. At the same time, Charlie meets Amber, a heist-planning genius who will be the perfect person to help her rob the bank holding Sid's money. But in order to earn Amber's trust, Charlie is going to have to get her hands dirty. |
| 9 | 21 | Gratis | 2014-08-13 | 60 | Johnny arrives at the Solano homestead in Mexico, and as if being undercover in the family compound of a notorious drug cartel isn't bad enough, he must prepare to pitch the FBI's smuggling plan to the Solano patriarch while dealing with his growing feelings for Lucia and fending off the advances of a clearly smitten Carlito. And when the unstable Solano scion's suspicions are aroused, it puts Johnny in a dangerous position a very long way from home. |
| 10 | 22 | The Head of the Pig | 2014-08-20 | 60 | Johnny and Jakes set up a trial run to demonstrate the effectiveness of their delivery system to Carlos Solano, but when their live test doesn't go according to plan, Johnny must watch his back as he tries to convince the cartel leader to give them a second chance. |
| 11 | 23 | Home | 2014-08-27 | 60 | Someone has unearthed the truth about Juan Badillo's murder, and Briggs thinks Sid Markham's hand is the one on the shovel. With Charlie six weeks pregnant, Briggs has no intention of giving up his freedom without a fight, but the person he's hunting for may be closer to home than he realizes. |
| 12 | 24 | Echoes | 2014-09-03 | 60 | With no lies left between them, Briggs fights for his and Charlie's future. But while Charlie won't forgive him, she can't seem to bring herself to turn in the father of her unborn child. |
| 13 | 25 | Faith 7 | 2014-09-10 | 60 | Fighting desperately to hold on to his happy ending with Lucia, Johnny must take his asset-turned-lover back to her family compound in order to return the briefcase before her father realizes it is missing. But Carlito has been watching, and he finally sees his moment to exact the revenge he has been plotting for so long. |
Season 3
| Episode No. | No. Overall | Title | Airdate | Runtime | Summary |
| --- | --- | --- | --- | --- | --- |
| 1 | 26 | B-Positive | 2015-06-25 | 60 | The Season 3 premiere finds the agents working to close out their ongoing cases and repair broken relationships. Briggs, meanwhile, is coerced into taking a high-risk undercover operation within the Armenian Mafia. |
| 2 | 27 | Chester Cheeto | 2015-07-02 | 60 | Briggs tries to keep control of Ari Adamian while Charlie struggles with the decision to terminate her pregnancy. |
| 3 | 28 | Sense Memory | 2015-07-09 | 60 | While Mike's visions and addiction to pain medications start affecting his ability to function in the field, Briggs coaxes a former FBI agent out of retirement to help take down Ari. |
| 4 | 29 | Aha | 2015-07-16 | 60 | When Ari Adamian has no recollection of his actions, Briggs helps the Armenian gangster piece together the disturbing details of his lost night. |
| 5 | 30 | Piñon Tree | 2015-07-23 | 60 | With the house reeling from the death of an agent, Briggs and Johnny make a dangerous deal to free Lucia from Carlito Solano, and Mike's visions lead him to a small-time crook with a dangerous secret. |
| 6 | 31 | Sidewinder | 2015-07-30 | 60 | Mike develops a plan to learn about the contents of Gusti's trunk; and Briggs helps Paige go undercover with the Armenian Mafia's shipping company. |
| 7 | 32 | Bon Voyage | 2015-08-06 | 60 | Charlie tries to pull Amber from Florida; Paige sets up a bust to pull the plug on the Sarkissian organization. |
| 8 | 33 | Savior Complex | 2015-08-13 | 60 | As Charlie and Jakes close in on Germaine, Mike's drug addiction reaches a breaking point when he and Gusti are caught in a dangerous situation. |
| 9 | 34 | Hand of Glory | 2015-08-20 | 60 | While Mike questions Briggs' true motivations in the Sarkissian Case, Charlie devises a new angle to catch Germaine. |
| 10 | 35 | Master of Weak Ties | 2015-08-27 | 60 | As Ari rises up through the ranks of the Armenian mafia, Briggs must dodge new suspicions from his housemates. Back in Florida, Charlie and Jakes move one step closer to taking down Germaine. |
| 11 | 36 | The Wires | 2015-09-03 | 60 | Johnny goes undercover to prevent a gang war, Jakes and Charlie aim to take over Germaine's business, and Mike begins piecing together Briggs' master plan. |
| 12 | 37 | Dog Catches Car | 2015-09-10 | 60 | As the feud between the Sarkissians and a local gang escalates to uncharted heights, Briggs' motives are finally revealed, and Mike's hunt for the Sarin gas holds hundreds of lives in the balance. |
| 13 | 38 | No Old Tigers | 2015-09-17 | 60 | In the Season 3 finale, the agents struggle in the aftermath of the gang war; and Briggs tracks down a loose end in order to bring Ari Adamian to justice. |
Series Cast
| | | | |
| --- | --- | --- | --- |
| | Daniel Sunjata | as Paul Briggs | |
| | Aaron Tveit | as Mike Warren | |
| | Vanessa Ferlito | as Catherine "Charlie" Lopez | |
| | Brandon Jay McLaren | as Dale Jakes | |
| | Manny Montana | as Joe 'Johnny' Tuturro | |
| | Serinda Swan | as Paige Arkin | |
Series Crew
| | Position | Name |
| --- | --- | --- |
| | Co-Executive Producer | Joe Henderson |
| | Creator | Jeff Eastin |
| | Executive Producer | Jeff Eastin |
| | Co-Executive Producer | Stephen Godchaux |
| | Co-Producer | Ed Tapia |
| | Co-Producer | Keira Morrisette |
| | Executive Producer | Sean Daniel |
Related News
TVMaze