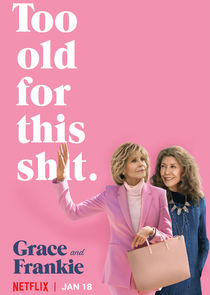 Two nemeses become bonded jilted wives after their husbands reveal they have been having an affair with each other since the 1990s and now plan to get married.
Series Overview
Rating
imDb Rating: 8.3 (30,983 Votes)
Metascore: N/A
Plot
Finding out that their husbands are not just work partners, but have also been romantically involved for the last twenty years, two women with an already strained relationship try to cope with the circumstances together.
Details
Rated: TV-MA
Released: 08 May 2015
Runtime: 30 min
Genre: Comedy
Director: N/A
Writer: Marta Kauffman, Howard J. Morris
Actors: Jane Fonda, Lily Tomlin, Sam Waterston, Martin Sheen
Language: English
Country: USA
Awards: Nominated for 1 Golden Globe. Another 1 win & 36 nominations.
Total Seasons: 5
Previous Episode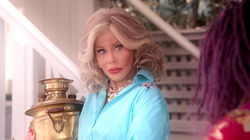 The Alternative
Episode 5x13; Jan 18, 2019
In the wake of their big fight, Grace and Frankie imagine what their lives would be like if they hadn't lived together for the last three years.
Previous Episodes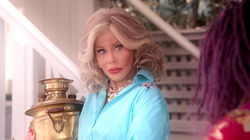 5x13: The Alternative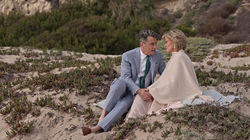 5x12: The Wedding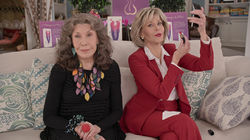 5x11: The Video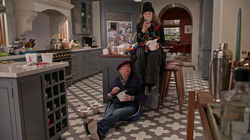 5x10: The Highs


5x9: The Website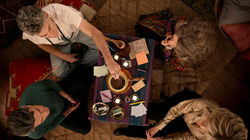 5x8: The Ceremony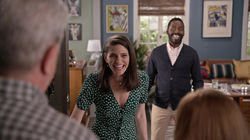 5x7: The Tremor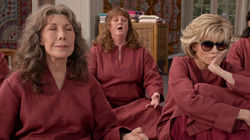 5x6: The Retreat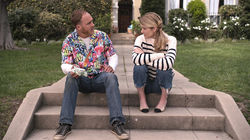 5x5: The Pharmacy

View All Episodes
Cast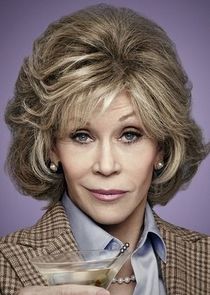 Jane Fonda as Grace Hanson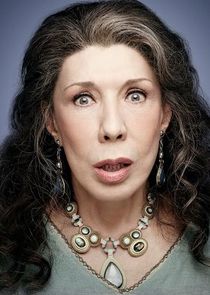 Lily Tomlin as Frankie Bergstein
Martin Sheen as Robert Hanson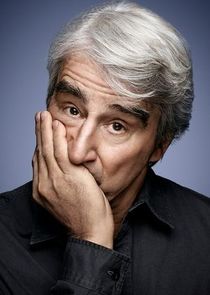 Sam Waterston as Sol Bergstein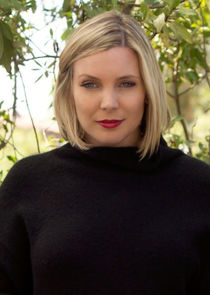 June Diane Raphael as Brianna Hanson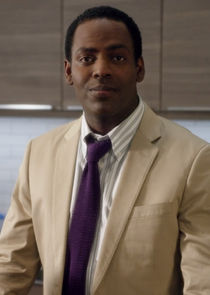 Baron Vaughn as Nwabudike "Bud" Bergstein
View Full Cast
Skip to:
Season 1
| Episode No. | No. Overall | Title | Airdate | Runtime | Summary |
| --- | --- | --- | --- | --- | --- |
| 1 | 1 | The End | 2015-05-08 | 30 | Two nemeses have their lives turned upside down when their husbands unexpectedly announce they want divorces in the premiere of this comedy. |
| 2 | 2 | The Credit Cards | 2015-05-08 | 30 | The messy realities of divorce start to sink in for Grace, Frankie, Robert, Sol and their equally frazzled adult children. |
| 3 | 3 | The Dinner | 2015-05-08 | 30 | Robert and Sol have an awkward dinner party for their children; at the same time, Grace and Frankie make the decision to go back to work. |
| 4 | 4 | The Funeral | 2015-05-08 | 30 | Grace, Frankie, Robert and Sol make their first public appearance since the split at a funeral, which brings out their emotions. |
| 5 | 5 | The Fall | 2015-05-08 | 30 | Grace has an eye-opening experience when she goes out for frozen yogurt with Frankie and Briana on a Saturday night. |
| 6 | 6 | The Earthquake | 2015-05-08 | 30 | Sol takes care of Frankie after an earthquake freaks her out; at the same time, Grace goes on a first date; and Coyote pays Mallory a surprise visit. |
| 7 | 7 | The Spelling Bee | 2015-05-08 | 30 | Frankie, Grace and Briana have unexpected encounters when they try new ways to deal with being single. |
| 8 | 8 | The Sex | 2015-05-08 | 30 | Frankie takes a new look at her Yam Man Jacob; at the same time, Grace and Guy get closer; Sol acts terrified of Briana; and Bud and Coyote have a brotherly chat. |
| 9 | 9 | The Invitation | 2015-05-08 | 30 | Robert learns out about Guy and Grace; Frankie attempts to set boundaries with Sol; and Briana uses Frankie's homemade organic beauty product. |
| 10 | 10 | The Elevator | 2015-05-08 | 30 | Divorce papers are signed, then Frankie, Grace, Sol, Robert and Bud remember a pivotal weekend from five years before. |
| 11 | 11 | The Secrets | 2015-05-08 | 30 | Frankie shares Grace's secret with Sol, which leads to multiple arguments. Meanwhile, Briana gets closer to a coworker. |
| 12 | 12 | The Bachelor Party | 2015-05-08 | 30 | Bud and Coyote ask Briana and Mallory to help them throw Sol and Robert's bachelor party. Meanwhile, Grace is willing to do anything if it will cheer up Frankie. |
| 13 | 13 | The Vows | 2015-05-08 | 30 | As the wedding approaches, Grace and Robert have trouble expressing themselves, while Sol and Frankie finally clear out their old house. |
Season 2
| Episode No. | No. Overall | Title | Airdate | Runtime | Summary |
| --- | --- | --- | --- | --- | --- |
| 1 | 14 | The Wish | 2016-05-06 | 31 | Robert is rushed to hospital after having a heart attack, stopping Sol's plans to tell him about his affair with Frankie. With life-threatening surgery looming, Robert convinces Sol to marry him, and Grace and Frankie are forced to help, despite their own guilt about the infidelity. It's not long before the children find out too. Mallory has some big news. |
| 2 | 15 | The Vitamix | 2016-05-06 | 28 | Grace and Frankie agree to go to Robert and Sol's house ahead of them coming home, but it brings up bitter memories for both of them. Brianna, Mallory and Bud help Sol deal with Robert's health insurance, while Mallory breaks the news to her father that she is pregnant with twins. |
| 3 | 16 | The Negotiation | 2016-05-06 | 29 | Negotiations between Frankie and Brianna over her Yam lube get tough, while Frankie also reconnects with her former flame Jacob. Grace competes with her rival granny for Mallory's children's affection. |
| 4 | 17 | The Road Trip | 2016-05-06 | 27 | Frankie convinces Grace to track down her former flame, Phil, who Grace had an affair with many years earlier. However, the reunion doesn't go well. Sol is racked with guilt as he continues to lie to Robert. |
| 5 | 18 | The Test | 2016-05-06 | 28 | Frankie struggles with trying and failing to pass her driving test. Grace attempts to reconnect with old friends, but realizes that she has moved on from that part of her life now. |
| 6 | 19 | The Chicken | 2016-05-06 | 32 | Unable to keep his lie any longer, Sol admits to Robert that he slept with Frankie, and he furiously throws his new husband out. Grace coaches a young bartender in trying to get her a job at Brianna's business. Frankie is conflicted over Jacob's desire for romance. |
| 7 | 20 | The Boar | 2016-05-06 | 30 | When Sol turns up at the beach house having been kicked out by Robert, Frankie instead turns to Jacob and opens up about how she feels. Grace is panicked when she gets a message from Phil, despite their bad reunion. |
| 8 | 21 | The Anchor | 2016-05-06 | 33 | Frankie takes a furious stand against Brianna and her non-eco-friendly plans for her Yam lube. Phil and Grace go for lunch, but he drops the bombshell that he is still married, though his wife is very ill. Robert continues to reject a despairing Sol. |
| 9 | 22 | The Goodbyes | 2016-05-06 | 31 | Coyote's birth mother arrives in town, and a family lunch with Frankie and Sol goes disastrously wrong. Grace is adamant she can't be with a married Phil, but her desire gets the better of her. Robert meets a new friend at the dog park. |
| 10 | 23 | The Loophole | 2016-05-06 | 31 | Grace and Phil enjoy a passionate night together, but complications arise as his wife goes missing. When Grace is forced to face the woman she has betrayed more than once, it becomes too much for her and she ends things. Sol and Robert square off against each other when they get involved in Frankie and Brianna's lube battle. |
| 11 | 24 | The Bender | 2016-05-06 | 29 | Grace goes on a massive bender after her painful breakup with Phil, and crosses a line when Frankie tries to help her. Coyote and Bud meet Jacob. Frankie is reunited with Babe, an old friend, but she drops a bombshell; she has terminal cancer. Robert and Sol discuss how to move forward now that they are back together. |
| 12 | 25 | The Party | 2016-05-06 | 31 | Grace is shocked when Frankie reveals Babe has asked her to help her die after a party to end all parties. Can a dying Babe reunite the warring women? Sol and Robert decide to sell their house to start afresh. |
| 13 | 26 | The Coup | 2016-05-06 | 29 | Gifts from a departed Babe prompt Grace and Frankie to reevaluate their lives. After a disastrous birthday party for Bud when they are once again faced with their ex-husbands' incompetence, they announce they are going into business making vibrators - much to the horror of their children. |
Season 3
| Episode No. | No. Overall | Title | Airdate | Runtime | Summary |
| --- | --- | --- | --- | --- | --- |
| 1 | 27 | The Art Show | 2017-03-24 | 30 | Grace and Frankie try to get a bank loan to help start their new business. Frankie's art show is rife with family tensions and minor dramas. |
| 2 | 28 | The Incubator | 2017-03-24 | 30 | Grace and Frankie pitch their business plan at a hip startup incubator. Grace fights with Jacob. Sol and Robert play hooky from work. |
| 3 | 29 | The Focus Group | 2017-03-24 | 30 | Grace and Frankie put together a focus group to test their vibrator prototype, but things go awry. Robert and Sol audition for a play. |
| 4 | 30 | The Burglary | 2017-03-24 | 30 | After they're robbed, Frankie is rattled, but Grace has a secret. With Robert in rehearsals and making new friends, Sol feels left out. |
| 5 | 31 | The Gun | 2017-03-24 | 30 | Furious about Grace's revelation, Frankie refuses to make up with her. In the wake of his fight with Sol, Robert decides to come out to his mother. |
| 6 | 32 | The Pot | 2017-03-24 | 30 | Frankie refuses to go home, and all the kids are dragged into Grace and Frankie's fight. Grace, Brianna and Mallory smoke Frankie's pot together. |
| 7 | 33 | The Floor | 2017-03-24 | 30 | The ladies hurt their backs and can't get off the floor. Coyote looks for a new home. Robert frets over unresolved issues with his mom. |
| 8 | 34 | The Alert | 2017-03-24 | 30 | Grace and Frankie launch their business, and Bud brings gifts they're reluctant to accept. Sol is upset that Bud wants to fire a longtime employee. |
| 9 | 35 | The Apology | 2017-03-24 | 30 | Jacob shares something with Frankie that upsets her. Everyone rallies around Robert when his mother dies. Mallory confides in Brianna. |
| 10 | 36 | The Labels | 2017-03-24 | 30 | Sol and Robert pitch in when Grace and Frankie are overwhelmed with orders. Bud is thrown for a loop by his girlfriend's interest in the Ménage à Moi. |
| 11 | 37 | The Other Vibrator | 2017-03-24 | 30 | Grace and Frankie send a cease and desist letter to the company that stole their idea. A homophobic church group protests Robert's play rehearsals. |
| 12 | 38 | The Musical | 2017-03-24 | 30 | Grace wants Frankie to go to the hospital after a medical incident, but Frankie insists on alternative healing. The protests disrupt Robert's play. |
| 13 | 39 | The Sign | 2017-03-24 | 30 | Grace and Frankie face a lawsuit. Sol fights back against the homophobic play protesters. Frankie mulls over a move that would change everything. |
Season 4
| Episode No. | No. Overall | Title | Airdate | Runtime | Summary |
| --- | --- | --- | --- | --- | --- |
| 1 | 40 | The Lodger | 2018-01-19 | 28 | Frankie feels left out of Grace's new friendship with Sheree, her new lodger. Sol and Robert are arrested. Bud and Allison throw a gender-reveal party. |
| 2 | 41 | The Scavengender Hunt | 2018-01-19 | 30 | Frankie shares what she discovered about Sheree to a skeptical Grace. Bud sends everyone on a scavenger hunt. Frankie makes a big decision. |
| 3 | 42 | The Tappy | 2018-01-19 | 30 | Grace and Frankie try to help Sheree get her house back... using both legal and illegal methods. Robert is nominated for a Tappy acting award. |
| 4 | 43 | The Expiration Date | 2018-01-19 | 30 | Grace fears her relationship has reached its expiration date. Frankie faces an existential crisis when she learns she's been declared legally dead. |
| 5 | 44 | The Pop-Ups | 2018-01-19 | 31 | Grace and Frankie hold vibrator pop-up sales at a senior center and a college. Sol and Robert have a disagreement. Bud and Allison hit a roadblock. |
| 6 | 45 | The Hinge | 2018-01-19 | 32 | Frankie reconnects with someone important from her past. Despite problems with her knee, Grace refuses to slow down. Robert tries to make amends. |
| 7 | 46 | The Landline | 2018-01-19 | 29 | Frankie and Sol have a blast devising a plan to get Frankie declared legally alive again. Grace faces some truths at a funeral she attends with robert. |
| 8 | 47 | The Lockdown | 2018-01-19 | 27 | Frankie convinces Allison to have a home birth. Grace and Frankie wind up stuck with a bickering Robert and Sol when there's a neighborhood lockdown. |
| 9 | 48 | The Knee | 2018-01-19 | 28 | Nick helps Grace while she's recovering from surgery. Jacob gets upset with Frankie because she wants to spend all their couple time with the baby. |
| 10 | 49 | The Death Stick | 2018-01-19 | 30 | Robert and Sol begin therapy. Grace and Frankie get a surprise when they bring gifts to a fan of their vibrators. Brianna's nemesis makes an offer. |
| 11 | 50 | The Tub | 2018-01-19 | 30 | Grace hires a contractor to fix an issue at the beach house. Sol's new friendship makes Robert uncomfortable. Frankie gets lost with the baby. |
| 12 | 51 | The Rats | 2018-01-19 | 27 | As Grace and Frankie deal with a major disaster in their home, they each keep secrets from other family members. Everyone attends Robert's play. |
| 13 | 52 | The Home | 2018-01-19 | 30 | Prompted by their children, Grace and Frankie make a change. Robert and Sol channel some fresh energy into their marriage. |
Season 5
| Episode No. | No. Overall | Title | Airdate | Runtime | Summary |
| --- | --- | --- | --- | --- | --- |
| 1 | 53 | The House | 2019-01-18 | 29 | Grace and Frankie visit the beach house while their worried kids try to track them down. Robert and Sol are caught in an embarrassing situation. |
| 2 | 54 | The Squat | 2019-01-18 | 29 | Refusing to leave the beach house, Grace and Frankie get support from their ex-husbands -- who are having their own issues with an unexpected visitor. |
| 3 | 55 | The Aide | 2019-01-18 | 29 | Bud convinces Frankie to hire a home health aide. Grace fumes when she learns about Brianna's changes to Say Grace. Robert hopes to influence Peter. |
| 4 | 56 | The Crosswalk | 2019-01-18 | 30 | Grace and Brianna clash at work as Grace faces a tough day. With Joan-Margaret's help, Frankie fights ageism. Peter's casting decision shocks Robert. |
| 5 | 57 | The Pharmacy | 2019-01-18 | 28 | An unexpected encounter sparks regret in Grace. Sol acts cagey about his new dog's origins. A stranger's ambush of Coyote leads to a revelation. |
| 6 | 58 | The Retreat | 2019-01-18 | 33 | Frankie takes Grace on a girls trip, which isn't exactly the spa retreat Grace was expecting. Mallory goes on a date. An old friend rebuffs Frankie. |
| 7 | 59 | The Tremor | 2019-01-18 | 28 | While Frankie worries she's lost her authenticity, Grace frets about Frankie's health. Bud's first meeting with Allison's father goes downhill fast. |
| 8 | 60 | The Ceremony | 2019-01-18 | 29 | Robert feels out of place with the younger guys at rehearsals. Grace doesn't like the new man in Frankie's life. Brianna must make a difficult choice. |
| 9 | 61 | The Website | 2019-01-18 | 29 | When the Vybrant website goes down, Grace and Frankie must negotiate with a demanding man from Walden Villas. Sol becomes more assertive. |
| 10 | 62 | The Highs | 2019-01-18 | 27 | Grace takes extreme measures to keep up her hectic schedule. Sol and Frankie have a disagreement about Coyote. Frankie bonds with Robert over edibles. |
| 11 | 63 | The Video | 2019-01-18 | 31 | While Frankie tries to dig herself out of the business mess she created, Grace comes up with a different solution. Brianna goes to bat for Barry. |
| 12 | 64 | The Wedding | 2019-01-18 | 31 | Grace returns to town to find that Frankie has everything under control. Bud and Allison's wedding day arrives, but not without some family drama. |
| 13 | 65 | The Alternative | 2019-01-18 | 29 | In the wake of their big fight, Grace and Frankie imagine what their lives would be like if they hadn't lived together for the last three years. |
Series Cast
| | | | |
| --- | --- | --- | --- |
| | Jane Fonda | as Grace Hanson | |
| | Lily Tomlin | as Frankie Bergstein | |
| | Martin Sheen | as Robert Hanson | |
| | Sam Waterston | as Sol Bergstein | |
| | June Diane Raphael | as Brianna Hanson | |
| | Baron Vaughn | as Nwabudike "Bud" Bergstein | |
| | Ethan Embry | as Coyote Bergstein | |
| | Brooklyn Decker | as Mallory | |
Series Crew
| | Position | Name |
| --- | --- | --- |
| | Co-Producer | Joan Van Horn |
| | Unit Production Manager | Joan Van Horn |
| | Co-Producer | Suzanne Lauer |
| | Executive Producer | Lily Tomlin |
| | Co-Executive Producer | John Hoffman |
| | Executive Producer | John Hoffman |
| | Co-Producer | Nancy Fichman |
| | Producer | Nancy Fichman |
| | Co-Producer | Jennifer Hoppe |
| | Producer | Jennifer Hoppe |
| | Executive Producer | Jane Fonda |
| | Co-Executive Producer | Barry Safchik |
| | Co-Executive Producer | Michael Platt |
| | Co-Producer | Billy Finnegan |
| | Executive Producer | Billy Finnegan |
| | Supervising Producer | Billy Finnegan |
| | Producer | Billy Finnegan |
| | Co-Executive Producer | Wil Calhoun |
| | Creator | Marta Kauffman |
| | Executive Producer | Marta Kauffman |
| | Co-Executive Producer | Alexa Junge |
| | Executive Producer | Alexa Junge |
| | Co-Producer | Steven Mesner |
| | Producer | Jeff Freilich |
| | Executive Producer | Dana Goldberg |
| | Executive Producer | Marcy Ross |
| | Creator | Howard J. Morris |
| | Executive Producer | Howard J. Morris |
| | Associate Producer | Jesse Schiller |
| | Co-Producer | Jesse Schiller |
| | Co-Executive Producer | Randall Keenan Winston |
| | Associate Producer | Robert Boles |
| | Producer | Jacquelyn Reingold |
| | Executive Producer | Tate Taylor |
| | Executive Producer | Paula Weinstein |
| | Casting | Tracy Lilienfield |
| | Co-Executive Producer | Robbie Tollin |
| | Executive Producer | Robbie Tollin |
| | Producer | Robbie Tollin |
| | Associate Producer | Hannah KS |
| | Co-Producer | Hannah KS |
| | Producer | Hannah KS |
| | Co-Producer | Gretchen Enders |
| | Co-Producer | Julieanne Smolinski |
| | Executive Story Editor | Julieanne Smolinski |
| | Producer | Julieanne Smolinski |
| | Co-Producer | David Budin |
| | Executive Story Editor | David Budin |
| | Co-Producer | Brendan McCarthy |
| | Executive Story Editor | Brendan McCarthy |
| | Music Supervisor | Thomas Golubic |
| | Co-Producer | Julie Durk |
| | Supervising Producer | Julie Durk |
| | Producer | Julie Durk |
| | Director Of Photography | Gale Tattersall |
| | Production Designer | Devorah Herbert |
| | Music | Sam KS |
| | Music | Michael Skloff |
| | Music Editor | Bruno Roussel |
| | Supervising Sound Editor | Rod O'Brien |
| | Re-Recording Mixer | Joe Earle |
| | Re-Recording Mixer | Doug Andham |
| | Music Supervisor | Michelle Johnson |
| | Re-Recording Mixer | Kenji Nakai |
| | Executive Producer | David Ellison |
| | Editor | Sarah Lucky |
Related News
TVMaze