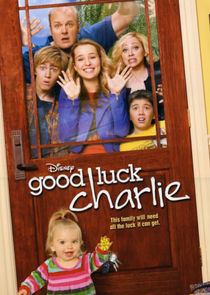 The series follows two teenagers, Teddy and PJ Duncan and their 10-year-old brother, Gabe whose parents enlist their help when they return to work after the birth of their fourth child, Charlotte (nicknamed "Charlie"). With their parents juggling full time careers, they pitch in, getting very familiar with baby formula, burps, clothes, and babysitting while navigating typical teenage life. In each episode, Teddy creates a personalized video diary for Charlie. Each video will chronicle Teddy's daily adventures and mishaps for Charlie to use as advice when her big sister is no longer living at home.
Series Overview
Rating
imDb Rating: 7.0 (16,572 Votes)
Metascore: N/A
Plot
The Duncan family are adjusting to the surprise birth of their fourth child, Charlie. When parents Amy and Bob return to work they put their latest addition in the care of her three older siblings.
Details
Rated: TV-G
Released: 04 Apr 2010
Runtime: 22 min
Genre: Comedy, Drama, Family
Director: N/A
Writer: Phil Baker, Drew Vaupen
Actors: Bridgit Mendler, Leigh-Allyn Baker, Bradley Steven Perry, Mia Talerico
Language: English
Country: USA
Awards: Nominated for 3 Primetime Emmys. Another 4 wins & 20 nominations.
Total Seasons: 4
Previous Episode
Good-Bye Charlie (2)
Episode 4x21; Feb 16, 2014
Previous Episodes 4x21: Good-Bye Charlie (2) 4x20: Good-Bye Charlie (1) 4x19: Down a Tree 4x18: Accepted 4x17: Good Luck Jessie: NYC Christmas 4x16: Bob's Beau-Be-Gone 4x15: Sister, Sister 4x14: Fright Knight 4x13: Weekend in Vegas

View All Episodes
Cast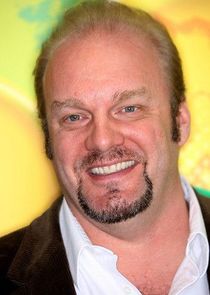 Eric Allan Kramer as Bob Duncan
Leigh-Allyn Baker as Amy Duncan
Bridgit Mendler as Teddy Duncan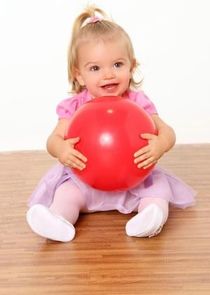 Mia Talerico as Charlotte "Charlie" Duncan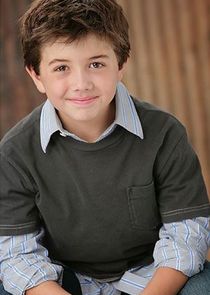 Bradley Steven Perry as Gabe Duncan
Jason Dolley as P.J. Duncan
View Full Cast
Skip to:
Season 1
| Episode No. | No. Overall | Title | Airdate | Runtime | Summary |
| --- | --- | --- | --- | --- | --- |
| 1 | 1 | Study Date | 2010-04-04 | 30 | When Bob has an accident, the kids must take care of him and Charlie while avoiding their mother. |
| 2 | 2 | Baby Come Back | 2010-04-11 | 30 | Teddy encourages Amy and Bob to go on a date while the kids watch Charlie. |
| 3 | 3 | The Curious Case of Mr.Dabney | 2010-04-18 | 30 | PJ and Gabe investigate their neighbor; Teddy is annoyed at Ivy. |
| 4 | 4 | Double Whammy | 2010-04-25 | 30 | Teddy becomes the school mascot; Charlie takes her first step. |
| 5 | 5 | Dance Off | 2010-05-02 | 30 | |
| 6 | 6 | Charlie Did It! | 2010-05-09 | 30 | |
| 7 | 7 | Butt Dialing Duncans | 2010-05-16 | 30 | |
| 8 | 8 | Charlie is 1 | 2010-05-23 | 30 | |
| 9 | 9 | Up a Tree | 2010-06-06 | 30 | |
| 10 | 10 | Take Mel Out to the Ball Game | 2010-06-13 | 30 | |
| 11 | 11 | Boy Meet Girls | 2010-06-27 | 30 | |
| 12 | 12 | Kit and Kaboodle | 2010-07-11 | 30 | |
| 13 | 13 | Teddy's Little Helper | 2010-08-01 | 30 | |
| 14 | 14 | Blankie Go Bye-Bye | 2010-08-15 | 30 | |
| 15 | 15 | Charlie Goes Viral | 2010-08-29 | 30 | |
| 16 | 16 | Duncans Got Talent | 2010-09-12 | 30 | |
| 17 | 17 | Kwikki Chick | 2010-09-19 | 30 | |
| 18 | 18 | Charlie in Charge | 2010-10-17 | 30 | |
| 19 | 19 | Sleepless in Denver | 2010-10-24 | 30 | |
| 20 | 20 | Girl Bites Dog | 2010-11-14 | 30 | |
| 21 | 21 | Teddy's Broken Heart Club Band | 2010-11-21 | 30 | |
| 22 | 22 | Teddy Rebounds | 2010-11-28 | 30 | |
| 23 | 23 | Pushing Buttons | 2010-12-12 | 30 | |
| 24 | 24 | Snow Show (1) | 2011-01-16 | 30 | |
| 25 | 25 | Snow Show (2) | 2011-01-23 | 30 | |
| 26 | 26 | Driving Mrs. Dabney | 2011-01-30 | 30 | |
Season 2
| Episode No. | No. Overall | Title | Airdate | Runtime | Summary |
| --- | --- | --- | --- | --- | --- |
| 1 | 27 | Charlie Is 2! | 2011-02-20 | 30 | |
| 2 | 28 | Something's Fishy | 2011-02-27 | 30 | |
| 3 | 29 | Let's Potty | 2011-03-06 | 30 | |
| 4 | 30 | Appy Days | 2011-03-13 | 30 | |
| 5 | 31 | Duncan vs. Duncan | 2011-03-20 | 30 | |
| 6 | 32 | A L.A.R.P. in the Park | 2011-03-27 | 30 | |
| 7 | 33 | Battle of the Bands | 2011-04-03 | 30 | |
| 8 | 34 | The Singin' Dancin' Duncans | 2011-04-10 | 30 | |
| 9 | 35 | Teddy's Bear | 2011-04-17 | 30 | |
| 10 | 36 | Meet the Parents | 2011-05-01 | 30 | |
| 11 | 37 | Gabe's 12-1/2 Birthday | 2011-05-08 | 30 | |
| 12 | 38 | The Break Up | 2011-05-15 | 30 | |
| 13 | 39 | Charlie Shakes It Up | 2011-06-05 | 30 | |
| 14 | 40 | Baby's New Shoes | 2011-06-12 | 30 | |
| 15 | 41 | Bye Bye Video Diary | 2011-06-19 | 30 | |
| 16 | 42 | Monkey Business | 2011-06-26 | 30 | |
| 17 | 43 | PJ in the City | 2011-07-10 | 30 | |
| 18 | 44 | Sun Show (1) | 2011-07-24 | 30 | |
| 19 | 45 | Sun Show (2) | 2011-07-31 | 30 | |
| 20 | 46 | Amazing Gracie | 2011-08-07 | 30 | |
| 21 | 47 | Termite Queen | 2011-08-21 | 30 | |
| 22 | 48 | The Bob Duncan Experience | 2011-08-28 | 30 | |
| 23 | 49 | Ditch Day | 2011-09-11 | 30 | |
| 24 | 50 | Alley Oops | 2011-09-25 | 30 | |
| 25 | 51 | Scary Had a Little Lamb | 2011-10-09 | 30 | |
| 26 | 52 | Return to Super Adventure Land | 2011-10-23 | 30 | |
| 27 | 53 | Can You Keep a Secret? | 2011-11-06 | 30 | |
| 28 | 54 | Story Time | 2011-11-13 | 30 | |
| 29 | 55 | It's a Charlie Duncan Thanksgiving | 2011-11-20 | 30 | |
| 30 | 56 | Teddy on Ice | 2011-11-27 | 30 | |
Season 3
| Episode No. | No. Overall | Title | Airdate | Runtime | Summary |
| --- | --- | --- | --- | --- | --- |
| 1 | 57 | Make Room for Baby | 2012-05-06 | 30 | |
| 2 | 58 | Bad Luck Teddy | 2012-05-06 | 30 | |
| 3 | 59 | Amy Needs a Shower | 2012-05-13 | 30 | |
| 4 | 60 | Dress Mess | 2012-05-13 | 30 | |
| 5 | 61 | Catch Me If You Can | 2012-05-20 | 30 | |
| 6 | 62 | Name That Baby | 2012-06-15 | 30 | |
| 7 | 63 | Special Delivery (1) | 2012-06-24 | 30 | |
| 8 | 64 | Special Delivery (2) | 2012-06-24 | 30 | |
| 9 | 65 | Welcome Home | 2012-07-01 | 30 | |
| 10 | 66 | Baby's First Vacation | 2012-07-15 | 30 | |
| 11 | 67 | Wentz's Weather Girls | 2012-07-29 | 30 | |
| 12 | 68 | Baby Steps | 2012-08-12 | 30 | |
| 13 | 69 | T. Wrecks | 2012-08-26 | 30 | |
| 14 | 70 | Teddy and the Bambino | 2012-09-16 | 30 | |
| 15 | 71 | Team Mom | 2012-09-23 | 30 | |
| 16 | 72 | Le Halloween | 2012-10-07 | 30 | |
| 17 | 73 | Guys & Dolls | 2012-10-14 | 30 | |
| 18 | 74 | Nurse Blankenhooper | 2012-10-28 | 30 | |
| 19 | 75 | The Charlie Whisperer | 2012-11-04 | 30 | |
| 20 | 76 | Study Buddy | 2012-11-11 | 30 | |
| 21 | 77 | A Duncan Christmas | 2012-12-02 | 30 | |
| 22 | 78 | All Fall Down (1) | 2013-01-20 | 30 | |
| 23 | 79 | All Fall Down (2) | 2013-01-20 | 30 | |
Season 4
| Episode No. | No. Overall | Title | Airdate | Runtime | Summary |
| --- | --- | --- | --- | --- | --- |
| 1 | 80 | Duncan Dream House | 2013-04-28 | 30 | |
| 2 | 81 | Doppel Date | 2013-05-05 | 30 | |
| 3 | 82 | Demolition Dabney | 2013-05-12 | 30 | |
| 4 | 83 | Go Teddy! | 2013-05-19 | 30 | |
| 5 | 84 | Rock Enroll | 2013-06-02 | 30 | |
| 6 | 85 | The Unusual Suspects | 2013-06-08 | 30 | |
| 7 | 86 | Rat-a-Teddy | 2013-06-23 | 30 | |
| 8 | 87 | Charlie 4, Toby 1 | 2013-07-14 | 30 | |
| 9 | 88 | Futuredrama | 2013-07-28 | 30 | |
| 10 | 89 | Teddy's New Beau | 2013-08-04 | 30 | |
| 11 | 90 | Teddy's Choice | 2013-08-11 | 30 | |
| 12 | 91 | Bug Prom | 2013-09-15 | 30 | |
| 13 | 92 | Weekend in Vegas | 2013-09-22 | 30 | |
| 14 | 93 | Fright Knight | 2013-10-06 | 30 | |
| 15 | 94 | Sister, Sister | 2013-10-13 | 30 | |
| 16 | 95 | Bob's Beau-Be-Gone | 2013-11-10 | 30 | |
| 17 | 96 | Good Luck Jessie: NYC Christmas | 2013-11-29 | 30 | |
| 18 | 97 | Accepted | 2014-01-19 | 30 | |
| 19 | 98 | Down a Tree | 2014-01-26 | 30 | |
| 20 | 99 | Good-Bye Charlie (1) | 2014-02-16 | 30 | |
| 21 | 100 | Good-Bye Charlie (2) | 2014-02-16 | 30 | |
Series Cast
| | | | |
| --- | --- | --- | --- |
| | Eric Allan Kramer | as Bob Duncan | |
| | Leigh-Allyn Baker | as Amy Duncan | |
| | Bridgit Mendler | as Teddy Duncan | |
| | Mia Talerico | as Charlotte "Charlie" Duncan | |
| | Bradley Steven Perry | as Gabe Duncan | |
| | Jason Dolley | as P.J. Duncan | |
| | Gianna Gomez | as Tammy | |
Series Crew
| | Position | Name |
| --- | --- | --- |
| | Co-Executive Producer | Erika Kaestle |
| | Co-Executive Producer | Patrick McCarthy |
| | Creator | Phil Baker |
| | Executive Producer | Phil Baker |
| | Creator | Drew Vaupen |
| | Executive Producer | Drew Vaupen |
| | Co-Executive Producer | Christopher Vane |
| | Consulting Producer | Jim Gerkin |
| | Consulting Producer | Ellen Byron |
| | Consulting Producer | Lissa Kapstrom |
| | Executive Producer | Dan Staley |
Related News
TVMaze