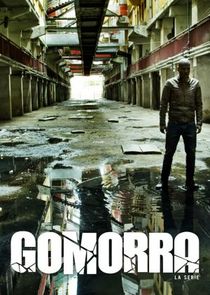 Based on Robert Saviano's bestselling book, this gritty Italian crime drama paints a portrait of the brutal Neapolitan crime organisation the Camorra.
Series Overview
Rating
imDb Rating: 8.7 (25,925 Votes)
Metascore: N/A
Plot
Ciro disregards tradition in his attempt to become the next boss of his crime syndicate. The internal power struggle puts him and his entire family's life at risk.
Details
Rated: TV-MA
Released: N/A
Runtime: 55 min
Genre: Crime, Drama, Thriller
Director: N/A
Writer: Leonardo Fasoli, Stefano Bises, Roberto Saviano, Ludovica Rampoldi, Giovanni Bianconi
Actors: Salvatore Esposito, Marco D'Amore, Cristiana Dell'Anna, Fortunato Cerlino
Language: Italian, Neapolitan
Country: Italy, Germany
Awards: 9 wins & 2 nominations.
Total Seasons: 4
Previous Episode
Episodio 12
Episode 4x12; May 03, 2019
Previous Episodes 4x12: Episodio 12 4x11: Episodio 11 4x10: Episodio 10 4x9: Episodio 9 4x8: Episodio 8 4x7: Episodio 7 4x6: Episodio 6 4x5: Episodio 5 4x4: Episodio 4

View All Episodes
Cast
Fortunato Cerlino as Pietro Savastano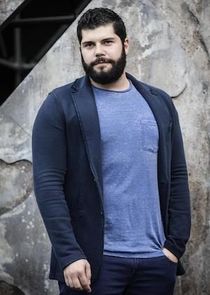 Salvatore Esposito as Gennaro Savastano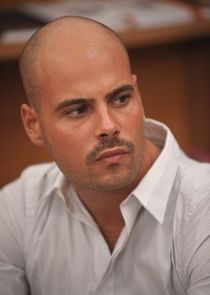 Marco D'Amore as Ciro Di Marzio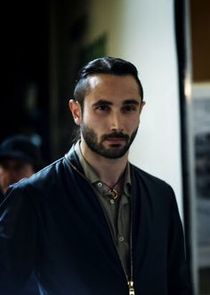 Marco Palvetti as Salvatore Conte
Maria Pia Calzone as Imma Savastano
View Full Cast
Skip to:
Season 1
| Episode No. | No. Overall | Title | Airdate | Runtime | Summary |
| --- | --- | --- | --- | --- | --- |
| 1 | 1 | Il clan dei Savastano | 2014-05-06 | 55 | Ciro Di Marzio, right hand man of clan boss Pietro Savastano, and Ciro's fatherly friend Attilio set fire to Salvatore Conte's home to cut Salvatore down to size – him, the ruthless upcoming contender on the Savastano clan's turf. |
| 2 | 2 | Ti fidi di me? | 2014-05-06 | 55 | Ciro knows the time for revenge has not yet come, for the next major problem he has to deal with is always waiting around the corner. Like the bust of the Savastano cocaine shipment at the port of Naples where the whistleblower must be found. |
| 3 | 3 | L'omm 'e casa | 2014-05-13 | 55 | Behind bars in Poggioreale, the boss Pietro experiences the strict rules of the prison and the cruelty of the Commander. Meanwhile, Cyrus and Genny manage the urgent business of the clan. |
| 4 | 4 | Sangue africano | 2014-05-13 | 55 | With Pietro gone, it is Imma who surprisingly starts to take care of business. With a couple of clever moves and a lot of courage she is suddenly in the pole position. Ciro has to take his orders from her now, with particular concern to her son Genny. |
| 5 | 5 | Il ruggito della leonessa | 2014-05-20 | 55 | Imma convinces Genny to go on a mission to the clan's drug-trafficking sources in Honduras, Ciro leaves for Spain. His assignment is to find Conte and negotiate a truce between the clans. Ciro returns to Naples only to realize nothing is as it was before. |
| 6 | 6 | Roulette spagnola | 2014-05-20 | 55 | Ciro realizes Imma had sent him away to pave her own road to power. Disapproving of the way she runs business, he sets up his own operation, to demean Imma's role within the clan. But Imma has learned quite well how to play the power-game herself. |
| 7 | 7 | Imma contro tutti | 2014-05-27 | 55 | It has become clear that Imma has Pietro's blessing and Ciro realizes that his strategy must once again be to toe the line while Imma starts to restructure the Savastano business empire. But things are bound to change when Genny returns from Honduras. |
| 8 | 8 | La scheda bianca | 2014-05-27 | 55 | Genny has strikingly changed and no longer needs his family or his mentor Ciro. He takes matters into his own hands. Keeping Ciro at a distance, Genny might just have to be careful when he demands subordination and loyalty. Does Ciro have a secret agenda? |
| 9 | 9 | Gelsomina Verde | 2014-06-03 | 55 | Genny plans to lead the gang towards a bright and prosperous future, but Ciro tries to stop this by sending someone to kill Salvatore Conte's right-hand man in Naples. Genny sends out word that he had nothing to do with the hit, fully aware of its potentially disastrous consequences: for him and the entire clan. |
| 10 | 10 | Ora facciamo i Conte | 2014-06-03 | 55 | Major bloodshed, if not all-out war, is imminent as Conte returns to Naples to avenge Giuliano's murder, and Ciro weaves his web further around Genny to distract him from the coup he is plotting. Imma receives a visit from Daniele's desperate mother, who begs her to spare her son's life - but Conte also has him in his sights. |
| 11 | 11 | 100 modi per uccidere | 2014-06-10 | 55 | Genny is cornered when the Savastanos' rivals rally around Conte to help exact revenge for Daniele's death, and he also faces trouble within his own ranks as a deadly battle erupts between his supporters and the old lieutenants. Imma is forced to intervene and manages to establish a fragile order within the clan, as well as realising that Ciro is behind this war. |
| 12 | 12 | Gli Immortali | 2014-06-10 | 55 | War breaks out on the streets of Naples and Ciro flees to Rome with his wife and daughter as both clans barricade themselves in their apartment bunkers, entering into a lethal stalemate. Meanwhile, a vengeful Genny hunts down Ciro, intent on seeking justice for his betrayal. |
Season 2
| Episode No. | No. Overall | Title | Airdate | Runtime | Summary |
| --- | --- | --- | --- | --- | --- |
| 1 | 13 | Vita mia | 2016-05-10 | 55 | |
| 2 | 14 | Lacrime e Sangue | 2016-05-10 | 55 | |
| 3 | 15 | Mea Culpa | 2016-05-17 | 55 | |
| 4 | 16 | Profumo di iena | 2016-05-17 | 55 | |
| 5 | 17 | Occhi negli occhi | 2016-05-24 | 55 | |
| 6 | 18 | 'o Track | 2016-05-24 | 55 | |
| 7 | 19 | Il Principe e il Nano | 2016-05-31 | 55 | |
| 8 | 20 | Divide et Impera | 2016-05-31 | 55 | |
| 9 | 21 | Sette Anni | 2016-06-07 | 55 | |
| 10 | 22 | Fantasmi | 2016-06-07 | 55 | |
| 11 | 23 | Nella gioia e nel dolore | 2016-06-14 | 55 | |
| 12 | 24 | La fine del giorno | 2016-06-14 | 55 | |
Season 3
| Episode No. | No. Overall | Title | Airdate | Runtime | Summary |
| --- | --- | --- | --- | --- | --- |
| 1 | 25 | Viva il Re! | 2017-11-17 | 60 | |
| 2 | 26 | Hasta la muerte | 2017-11-17 | 60 | |
| 3 | 27 | Inferno | 2017-11-24 | 60 | |
| 4 | 28 | Il filo e la Moira | 2017-11-24 | 60 | |
| 5 | 29 | Sangue Blu | 2017-12-01 | 60 | |
| 6 | 30 | Come nascere | 2017-12-01 | 60 | |
| 7 | 31 | Sangue del mio sangue | 2017-12-08 | 60 | |
| 8 | 32 | Guerra aperta | 2017-12-08 | 60 | |
| 9 | 33 | Judas! | 2017-12-15 | 60 | |
| 10 | 34 | Together | 2017-12-15 | 60 | |
| 11 | 35 | Faith | 2017-12-22 | 60 | |
| 12 | 36 | Forever | 2017-12-22 | 60 | |
Season 4
| Episode No. | No. Overall | Title | Airdate | Runtime | Summary |
| --- | --- | --- | --- | --- | --- |
| 1 | 37 | Episodio 1 | 2019-03-29 | 60 | |
| 2 | 38 | Episodio 2 | 2019-03-29 | 60 | |
| 3 | 39 | Episodio 3 | 2019-04-05 | 60 | |
| 4 | 40 | Episodio 4 | 2019-04-05 | 60 | |
| 5 | 41 | Episodio 5 | 2019-04-12 | 60 | |
| 6 | 42 | Episodio 6 | 2019-04-12 | 60 | |
| 7 | 43 | Episodio 7 | 2019-04-19 | 60 | |
| 8 | 44 | Episodio 8 | 2019-04-19 | 60 | |
| 9 | 45 | Episodio 9 | 2019-04-26 | 60 | |
| 10 | 46 | Episodio 10 | 2019-04-26 | 60 | |
| 11 | 47 | Episodio 11 | 2019-05-03 | 60 | |
| 12 | 48 | Episodio 12 | 2019-05-03 | 60 | |
Series Cast
| | | | |
| --- | --- | --- | --- |
| | Fortunato Cerlino | as Pietro Savastano | |
| | Salvatore Esposito | as Gennaro Savastano | |
| | Marco D'Amore | as Ciro Di Marzio | |
| | Marco Palvetti | as Salvatore Conte | |
| | Maria Pia Calzone | as Imma Savastano | |
Series Crew
| | Position | Name |
| --- | --- | --- |
| | Creator | Roberto Saviano |
Related News