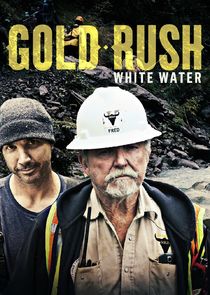 Gold miners Dakota Fred and his son Dustin are back - returning to McKinley Creek Alaska, determined to make a fortune no matter the risk. But to find the big gold payout, they'll put their lives on the line by diving deep beneath the raging waters of one of Alaska's wildest creeks.
Series Overview
Rating
imDb Rating: 6.5 (401 Votes)
Metascore: N/A
Plot
The Dakota Boys put together a team of intrepid divers, mountaineers and bush mechanics to go where no miner has ever managed to explore - the depths of freezing plunge pools in white water...
Details
Rated: N/A
Released: 19 Jan 2018
Runtime: 41 min
Genre: Reality-TV
Director: N/A
Writer: N/A
Actors: Dustin Hurt, Fred Hurt, Paul Richardson, Wes Richardson
Language: English
Country: USA
Awards: N/A
Total Seasons: 3
Previous Episode
Royal Flush
Episode 3x13; Feb 14, 2020
The Dakota boys finish out their season with a record gold haul. Fred discovers a pocket of gold above Thunder Falls. Two miles away, Dustin battles a boulder field. Despite heavy rainfall and raging waters, The Dakota Boys find their biggest nugget.
Previous Episodes 3x13: Royal Flush 3x12: Hands Full of Gold 3x11: Rockfall Ravine 3x10: Cliffhanger 3x9: End of the Rainbow 3x8: Thunder Falls 3x7: Nugget Heaven 3x6: The Gold Cave 3x5: Birthday Gold

View All Episodes
Cast
Fred Hurt as "Dakota Fred" Hurt
Dustin Hurt as Dustin Hurt
View Full Cast
Recent News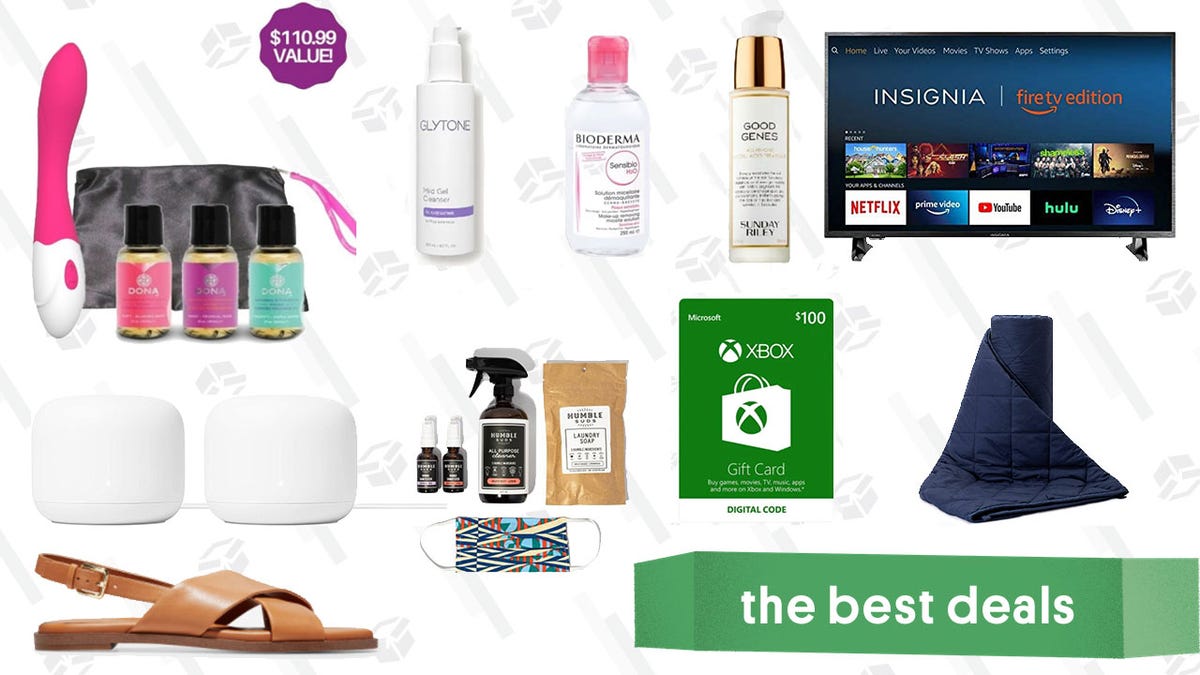 Thursday's Best Deals: Insignia Fire TV, AirPods Pro, Google Nest WiFi, Cole Haan Sale, XBOX Gift Cards, and More
An Insignia Fire TV, a pair of Apple AirPods Pro, XBOX gift cards, a sale on Cole Haan sandals, Google Nest Wifi, and a sale at DermStore lead Thursday's best deals.Read more...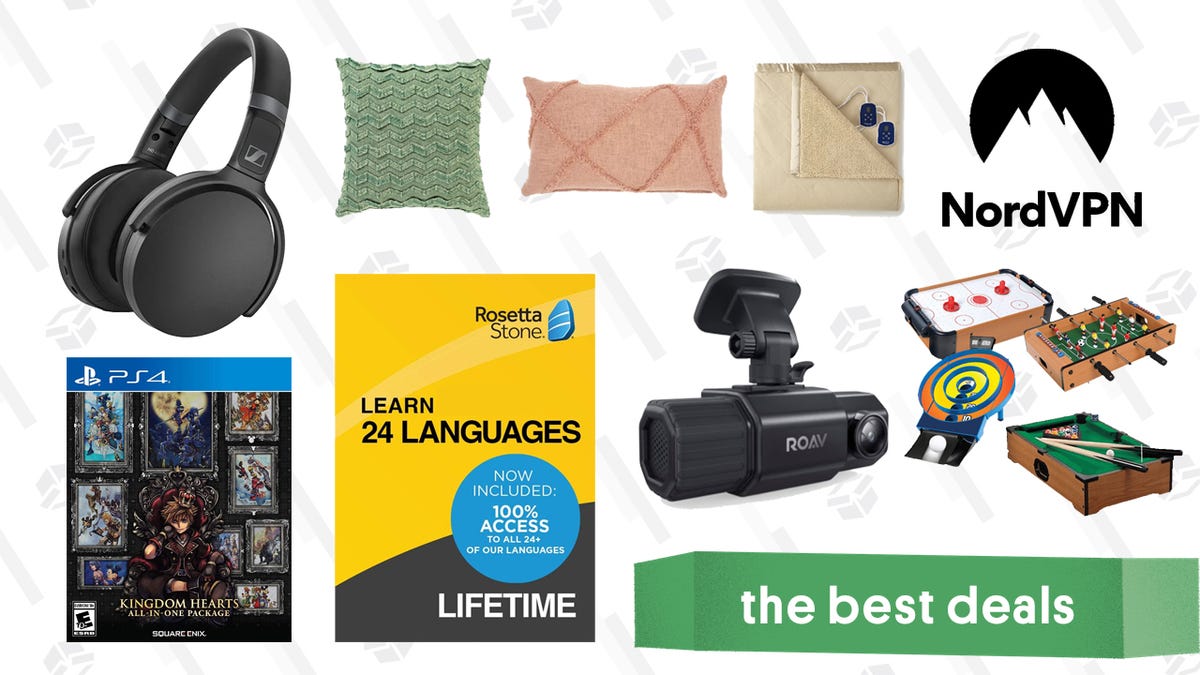 via NewsAPI
View More Related News
Skip to:
Season 1
| Episode No. | No. Overall | Title | Airdate | Runtime | Summary |
| --- | --- | --- | --- | --- | --- |
| 1 | 1 | Between Craziness & Insanity | 2018-01-19 | 60 | The Dakota Boys return to McKinley Creek to dive for millions in gold. But the fierce Alaskan winter has destroyed their mining equipment. Their luck changes when Dustin locates the perfect plunge-pool he believes contains a massive pile of nuggets. |
| 2 | 2 | First Gold | 2018-01-26 | 60 | 'The Dakota Boys' launch their gold dredge. Fred dives in the raging white water, and despite running out of air, the 72-year-old veteran succeeds in finding their first gold. |
| 3 | 3 | Dredge Down | 2018-02-02 | 60 | The first gold nugget promises a monster payday. But when Dustin dives into the danger zone, a torrent where the current moves rocks, a rogue boulder almost costs him his life. |
| 4 | 4 | Boulder Battles | 2018-02-09 | 60 | Fred's ex-boss Todd Hoffman has invested $50,000 in the Dakota Boy's operation. He infuriates Dustin, when he pays a surprise visit in a chopper. |
| 5 | 5 | InLand Tsunami | 2018-02-16 | 60 | 73-year-old Dakota Fred gets married for the fourth time and a landslide upstream threatens to unleash a wall of water that could destroy the dive site and drown the miners. |
| 6 | 6 | Hypothermia | 2018-03-02 | 60 | The Dakota Boys' desperate bid to hit bedrock gold is thwarted when 73-year-old Fred's heating system fails mid-dive and he's is overcome by the glacial Alaskan water. |
| 7 | 7 | The Graboid | 2018-03-09 | 60 | The Dakota Boys are digging down to bedrock gold but when they hit the biggest boulder of the season Dustin is forced to rig a new mechanical solution the Graboid. |
| 8 | 8 | End of Days | 2018-03-16 | 60 | A flash flood racing down McKinley Creek threatens to kill the crew members and destroy their operation, but the Dakota Boys still manage to find more gold than they've got all season. |
Season 2
| Episode No. | No. Overall | Title | Airdate | Runtime | Summary |
| --- | --- | --- | --- | --- | --- |
| 1 | 9 | The Dakotas Strike Back | 2019-01-04 | 60 | Television's most dangerous gold mining is back. The Dakota Boys double down on everything including crew, locations and equipment, while the remote Alaska conditions punish their efforts like never before. |
| 2 | 10 | Burned Alive | 2019-01-11 | 60 | Equipment failure leaves one crew member with life-threatening burns, while the advantage of having two dredges up and running proves successful. |
| 3 | 11 | When Bears Attack | 2019-01-18 | 60 | Above water, a hungry and aggressive apex predator tears through the miners camp, forcing the crew to come together to find a solution. Below water, The crew uses new equipment to speed up their gold recovery. |
| 4 | 12 | Too Close for Comfort | 2019-01-25 | 60 | Moving massive boulders with new equipment might mean the Dakota Boys are finally on the gold. |
| 5 | 13 | The Nugget Trap | 2019-02-01 | 60 | The Dakota Boys finally discover a rich nugget trap, but inadvertently risk the life of a crew member. |
| 6 | 14 | Mckinley, We Have a Problem | 2019-02-08 | 60 | Finding their biggest gold nugget of the season is a great sign, but soon enough heavy rain means flooding and despite the danger, The Dakota Boys still go out and dive. |
| 7 | 15 | Sacrifice & Sabotage | 2019-02-15 | 60 | After being rescued from the water, Dustin is forced to look for a new mine site due to the flood, but he soon finds out that the McKinley site may not be a lost cause after all. |
| 8 | 16 | Landslide | 2019-02-22 | 60 | Digging deeper than ever, there's still no sign of the bedrock gold they were counting on, but just when the crew starts to question Dustin's leadership, his determination pays off. |
| 9 | 17 | The Widow Maker | 2019-03-01 | 60 | The Dakota boys are dredging towards a nugget trap they believe holds a life-changing jackpot of gold. They dredge the width of the creek and bring up more gold than ever. |
| 10 | 18 | Gold Strike | 2019-03-08 | 60 | The crew cleans up and does a final gold weigh-in for the season. Then Dustin leads them to a new mine site he's had his eye on that proves instantly to have massive gold potential. |
| 11 | 19 | Diving Deeper | 2019-03-22 | 60 | The Dakota Boys and their crew members reflect on their wild season and look ahead to what's next. |
Season 3
| Episode No. | No. Overall | Title | Airdate | Runtime | Summary |
| --- | --- | --- | --- | --- | --- |
| 1 | 20 | Two Teams, One Dream | 2019-11-08 | 60 | Fred and Dustin Hurt decide to split up in their hunt for gold in the raging waters of Alaska's Chilkat mountains. While Fred has an ideal spot picked out, Dustin has a big decision to make about his location. |
| 2 | 21 | The Pound Zone | 2019-11-15 | 60 | Dustin's crew finds an ideal claim to mine, but to get down to the gold they have to make it through the waterfall's pound zone. Fred brings in a new miner, only to have his path to bedrock gold is blocked by massive boulders. |
| 3 | 22 | No Guts, No Glory Holes | 2019-11-22 | 60 | Fred and his crew return to the glory hole to complete unfinished business. Dustin's crew strikes gold, but are blocked by massive boulders and must engineer an insane system of winches and pulleys to go deeper and get down to bedrock. |
| 4 | 23 | Enter the Superclaw | 2019-11-29 | 60 | The Dakota boys bank their first gold hauls of the season. Dustin invents a custom super claw to remove massive boulders from his plunge pool. Fred and his crew are confronted by a deadly cable malfunction. |
| 5 | 24 | Birthday Gold | 2019-12-06 | 60 | Dustin's crew is left shorthanded after an unlikely injury, forcing him to take a calculated risk that nearly tums deadly. After his luck tums, Fred's dives on his 76th birthday to decode a bedrock gold mystery. |
| 6 | 25 | The Gold Cave | 2019-12-13 | 60 | Dustin discovers a secret gold cave that could hold millions. Fred and his crew head upstream into a mini-waterfall to find a huge deposit of gold, but first they have to move their 700 lb dredge up dangerous rapids. |
| 7 | 26 | Nugget Heaven | 2019-12-20 | 60 | Dustin Hurt hits bedrock and a pile of nuggets at Rainbow's End. Fred chases the gold upstream into a dangerous new spot, forcing him to rethink his plans. |
| 8 | 27 | Thunder Falls | 2020-01-10 | 60 | Dustin's on the best ground he's dredged when a new discovery opens the door to even more gold. Fred faces a life-and-death situation opening new ground at Thunder Falls. |
| 9 | 28 | End of the Rainbow | 2020-01-17 | 60 | Dustin cleans up with his biggest gold haul yet. At Thunder Falls, engine failure and giant boulders block Fred's path to gold, and as the problems escalate, his life is on the line. |
| 10 | 29 | Cliffhanger | 2020-01-24 | 60 | Dustin takes a gamble to return to a spot just above McKinley Falls for the remainder of the season, but while moving his dredge down the side of a cliff, giant falling rocks threaten his life. |
| 11 | 30 | Rockfall Ravine | 2020-01-31 | 60 | Fred fires his dredge back up and lands his biggest gold haul of the year. Dustin faces an uncertain future and Carlos makes a surprising discovery at the new dive site. |
| 12 | 31 | Hands Full of Gold | 2020-02-07 | 60 | Dakota Fred taps out Thunder Falls with his biggest gold haul. Dustin hits the nugget jackpot at Rockfall Ravine. |
| 13 | 32 | Royal Flush | 2020-02-14 | 60 | The Dakota boys finish out their season with a record gold haul. Fred discovers a pocket of gold above Thunder Falls. Two miles away, Dustin battles a boulder field. Despite heavy rainfall and raging waters, The Dakota Boys find their biggest nugget. |
Series Cast
| | | | |
| --- | --- | --- | --- |
| | Fred Hurt | as "Dakota Fred" Hurt | |
| | Dustin Hurt | as Dustin Hurt | |
Related News
TVMaze