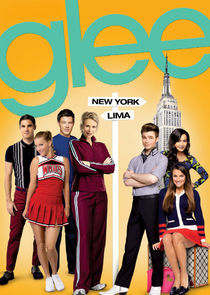 Glee is a musical comedy about a group of ambitious and talented young adults in search of strength, acceptance and, ultimately, their voice.
Series Overview
Rating
imDb Rating: 6.7 (129,077 Votes)
Metascore: N/A
Plot
A group of ambitious misfits try to escape the harsh realities of high school by joining a glee club.
Details
Rated: TV-PG
Released: 19 May 2009
Runtime: 44 min
Genre: Comedy, Drama, Music, Musical
Director: N/A
Writer: Ian Brennan, Brad Falchuk, Ryan Murphy
Actors: Chris Colfer, Jane Lynch, Lea Michele, Matthew Morrison
Language: English
Country: USA
Awards: Won 4 Golden Globes. Another 79 wins & 205 nominations.
Total Seasons: 6
Previous Episode
Dreams Come True
Episode 6x13; Mar 20, 2015
The glee-club members flash forward five years to examine where life took them.
Previous Episodes

6x13: Dreams Come True


6x12: 2009


6x11: We Built This Glee Club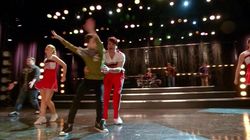 6x10: The Rise and Fall of Sue Sylvester


6x9: Child Star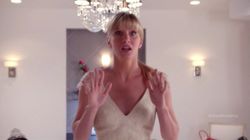 6x8: A Wedding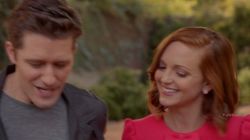 6x7: Transitioning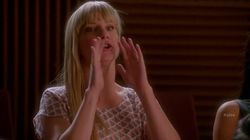 6x6: What the World Needs Now


6x5: The Hurt Locker (2)

View All Episodes
Cast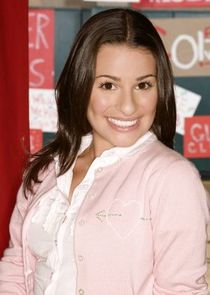 Lea Michele as Rachel Berry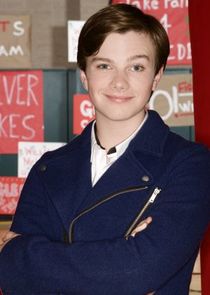 Chris Colfer as Kurt Hummel
Matthew Morrison as Will Schuester
Naya Rivera as Santana Lopez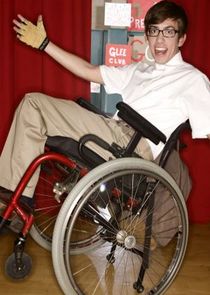 Kevin McHale as Artie Abrams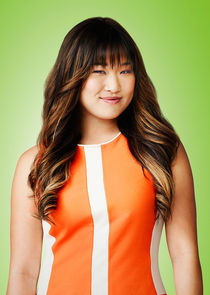 Jenna Ushkowitz as Tina Cohen-Chang
View Full Cast
Skip to:
Season 1
| Episode No. | No. Overall | Title | Airdate | Runtime | Summary |
| --- | --- | --- | --- | --- | --- |
| 1 | 1 | Pilot | 2009-05-19 | 60 | Optimistic high school teacher Will Schuester tries to refuel his own passion while reinventing the McKinley High School's glee club and challenging a group of outcasts to realize their star potential. Going up against McKinley's cruel high school caste system and facing harsh criticism from everyone around him, Will is determined to prove them all wrong. |
| 2 | 2 | Showmance | 2009-09-09 | 60 | The Glee Club performs in front of the school for the first time and pushes their performance to the limits. When Quinn realizes Rachel's realizes her feelings for Finn, she goes to great lengths to keep her man. Meanwhile, Mr. Schuester's wife reveals some surprising news, forcing Will to figure out a new way to make ends meet in "Showmance." |
| 3 | 3 | Acafellas | 2009-09-16 | 60 | Will forms the Acafellas, an all-male acapella vocal group, and spends more time building his own confidence than he does with the glee club. In Will's absence, the glee club decides to hire a well-known choreographer to help coach them to Nationals. Meanwhile, Mercedes is bitten by the love bug, but her feelings aren't reciprocated. When the Acafellas perform for the P.T.A., they get a surprise visit backstage from Josh Groban. |
| 4 | 4 | Preggers | 2009-09-23 | 60 | Kurt takes center stage when he tries out for the football team in order to impress his dad. Sandy and Sue join forces to carry out their plans for destroying the Glee Club. Meanwhile, Quinn and Finn's relationship is tested when they receive some life-changing news. |
| 5 | 5 | The Rhodes Not Taken | 2009-09-30 | 60 | Will thinks the glee club desperately needs more of an edge, so he brings in his former classmate, April Rhodes, to spice things up. Will's plan seems to be going smoothly until he realizes he may be losing a key member of the club. |
| 6 | 6 | Vitamin D | 2009-10-07 | 60 | Will challenges the kids to a healthy dose of competition with boys against girls in a mashup showdown. Meanwhile, Terri takes a job as the school nurse, despite having no medical experience, to keep an eye on Will. |
| 7 | 7 | Throwdown | 2009-10-14 | 60 | To cause dissention among the Glee Club members, Sue forces the students to compete against each other, but the real showdown happens when she and Will get called into the principal's office. Meanwhile, the Glee kids rally to support Quinn after some shocking news is revealed. |
| 8 | 8 | Mash-Up | 2009-10-21 | 60 | Inspired the by the students, Will composes a mash-up for a very special occasion. Meanwhile, in a shocking reversal of roles, McKinley High's cool kids are dethroned in an "icy" fashion, and Sue shows off her softer side. |
| 9 | 9 | Wheels | 2009-11-11 | 60 | When Artie's chances of traveling with the group to Regionals are in question, Will challenges the kids to step out of their comfort zones and experience life from a different point of view. Meanwhile, the Glee Club hosts its first "diva-off" between Kurt and Rachel, and Sue reveals a softer side. |
| 10 | 10 | Ballad | 2009-11-18 | 60 | Mr. Schuester splits the Glee Club into pairs to sing their favorite ballad, but when one kid gets sick, he's forced to step in and winds up in a sticky situation. Meanwhile, Finn and Quinn have to face the music when dinner with her parents goes awry. |
| 11 | 11 | Hairography | 2009-11-25 | 60 | Concerned that Sue is up to no good, Will pays a visit to an instructor of a competing Glee Club to see what information Sue may be leaking, which leads to the club getting a look at their hair-rising competition. Meanwhile, Kurt gives Rachel a makeover to impress Finn, but he may have ulterior motives. |
| 12 | 12 | Mattress | 2009-12-02 | 60 | When the Glee Club is left out of the yearbook because of budget cuts, everyone seems to be relieved that they won't have to suffer the ridicule of years past. Everyone except Rachel, that is, who wants her legacy cemented in print. Meanwhile, Quinn makes it her mission to be in the Cheerios yearbook photo, and Will and Terri's relationship is shaken to its core. |
| 13 | 13 | Sectionals | 2009-12-09 | 60 | Sectionals is finally here for the Glee Club, but when Quinn's secret unravels, the club may not be able to recover in time to compete. Meanwhile, Sue's scheming hits an all-time high, and with Emma and Ken's marriage looming, Will makes a decision that could change his life forever. |
| 14 | 14 | Hell-O | 2010-04-13 | 60 | Fresh off their monumental win at Sectionals, New Directions is on top of the world. With an extra spring in their step, they get to work on new numbers for Regionals. But when Rachel and Finn's budding romance hits a bump in the road after she becomes involved with a competitor, Jesse St. James, it threatens to derail the entire club. Mr. Schuester pays a visit to Shelby Corcoran, coach of Vocal Adrenaline, to confirm Jesse's motives. Meanwhile, Will is newly single, but is he ready to take his relationship with Emma to the next level? And to top it all off, Sue Sylvester returns from her condo in Boca with a renewed focus on destroying Will and disbanding the glee club in "Hell-O". |
| 15 | 15 | The Power of Madonna | 2010-04-20 | 60 | Mr. Schuester is concerned that the girls in the glee club are being disrespected and bullied by the guys. Looking to Madonna and her musical message of equality as inspiration, he challenges the entire team to choose Madonna songs as their next assignment in the hopes that the girls embrace her strength, independence and confidence and that the guys will see the error of their misogynistic ways. The glee club takes the assignment to heart as they perform some of Madonna's greatest hits, including "Express Yourself" and "Like A Prayer." Meanwhile, Kurt and Mercedes give Sue a vote of confidence with a makeover that is definitely in "Vogue". |
| 16 | 16 | Home | 2010-04-27 | 60 | When Kurt sets his dad, Burt, up with an unexpected partner his plan for a nuclear family may backfire. Sue demands that the Cheerios! go on a crazy diet in preparation for a big interview with "Splits" magazine and April Rhodes returns to save Will and the glee club. |
| 17 | 17 | Bad Reputation | 2010-05-04 | 60 | Mr. Schuester starts an investigation when a salacious list about members of the glee club circulates the halls of McKinley High. Meanwhile, Sue is mortified when a video of her performing the Olivia Newton-John classic "Physical" surfaces. |
| 18 | 18 | Laryngitis | 2010-05-11 | 60 | When a sore throat affects Rachel's singing voice, she goes into panic mode. Meanwhile, Kurt tries to change his persona to impress his father, and Puck makes a strategic move to elevate his social status. |
| 19 | 19 | Dream On | 2010-05-18 | 60 | In an episode directed by Emmy Award winner Joss Whedon, Mr. Schuester's former high school nemesis, Bryan Ryan, causes trouble for the glee club. Meanwhile, Rachel struggles with a life-long personal issue, and Artie's dreams take him on an adventure. |
| 20 | 20 | Theatricality | 2010-05-25 | 60 | Mr. Schuester encourages the glee club to express themselves using the music of Lady Gaga. Meanwhile, Rachael has a life-changing encounter, and Tina embraces her inner Goth. |
| 21 | 21 | Funk | 2010-06-01 | 60 | The glee club gets some news that's sure to rattle a few nerves. Meanwhile, Quinn connects with her "funky" side with a little help from Mercedes, and Will gets revenge on Sue. |
| 22 | 22 | Journey to Regionals | 2010-06-08 | 60 | The moment New Directions has been waiting for has finally arrived: it's time for Regionals! But when Sue pulls a fast one on Will and the glee clubbers, their chances at the title could be compromised. Meanwhile, Quinn's life changes forever. |
Season 2
| Episode No. | No. Overall | Title | Airdate | Runtime | Summary |
| --- | --- | --- | --- | --- | --- |
| 1 | 23 | Audition | 2010-09-21 | 60 | After a tough loss at Regionals, the glee club is back as the underdogs of McKinley High. When the school is faced with even more budget cuts, Mr. Schuester pushes the kids to help recruit new members for the club. Rachel and Finn disagree on new recruits, and aren't sure they will be able to come together in perfect harmony. |
| 2 | 24 | Britney/Brittany | 2010-09-28 | 60 | When Brittany and the gang try to convince Mr. Schuester to let them do a Britney Spears number, he is reluctant to go that edgy. Meanwhile, an insecure Will is curious about Emma's new beau, Dr. Carl Howell, so he convinces her to bring him in to talk to the kids about dental hygiene. While the dreamy doc inspires the girls to take their dental health more seriously, Will is left feeling worse than before. |
| 3 | 25 | Grilled Cheesus | 2010-10-05 | 60 | Finn has an existential crisis when he believes he sees the face of Jesus in his grilled cheese sandwich. Meanwhile, the rest of the kids rally around Kurt after he has a crisis of his own that leads to a larger discussion among the group about their own theology. |
| 4 | 26 | Duets | 2010-10-12 | 60 | The glee club works on a duet assignment, and Finn and Rachel plan to throw the competition so that Sam can have a shot at winning. Meanwhile, a love triangle between Mike, Tina and Artie develops. |
| 5 | 27 | The Rocky Horror Glee Show | 2010-10-26 | 60 | Will decides to have the glee club perform "The Rocky Horror Show" for the annual school musical after learning of Emma's newfound love for the cult classic. Despite Sue's usual scheming, the members of New Directions inject their distinctive style to the show's timeless tracks. |
| 6 | 28 | Never Been Kissed | 2010-11-09 | 60 | After Finn and Sam find an unconventional way of controlling their urges, a few glee club members pick up on the strategy and start using it too. But when Coach Beiste gets wind of what they are up to, the glee club has some explaining to do. |
| 7 | 29 | The Substitute | 2010-11-16 | 60 | When Mr. Schuester gets sick, a substitute teacher takes over his Spanish class and the glee club, and winds up winning over the whole New Directions clan. Meanwhile, when Sue fills in for Principal Figgins as McKinley's top dog, she tries to flex her power on campus. |
| 8 | 30 | Furt | 2010-11-23 | 60 | Sue's "Nazi-hunting" mother, Doris shows up in Lima to check in on her girls. Meanwhile, Kurt makes an important decision after getting pushed to his breaking point, and Rachel and Finn take a big step. |
| 9 | 31 | Special Education | 2010-11-30 | 60 | New Directions heads to the big Sectionals competition to go head-to-head against the Warblers and the Hipsters. While trouble brews between some of the young couples, Emma and Carl grow closer. |
| 10 | 32 | A Very Glee Christmas | 2010-12-07 | 60 | Finn tries to bring a little holiday cheer to McKinley High, and Artie discovers that Brittany still believes in Santa. Meanwhile, the teachers pick their Secret Santas, and one manipulative coach rigs the gift-giving in her favor. |
| 11 | 33 | The Sue Sylvester Shuffle | 2011-02-06 | 60 | Mr. Schuester and Coach Beiste devise a plot to bring together the warring glee club and football team factions. Meanwhile, Sue, desperate to win cheerleading Nationals, launches a dangerous plan to bring home a trophy, and the kids of New Directions tackle Michael Jackson's iconic hit "Thriller". |
| 12 | 34 | Silly Love Songs | 2011-02-08 | 60 | Love is in the air at McKinley High when the glee club sets up a kissing booth for Valentine's Day. Things don't go as planned, however, and hearts end up getting broken. |
| 13 | 35 | Comeback | 2011-02-15 | 60 | Rachel tries to launch a comeback into the McKinley High social stratosphere with a little help from Brittany. Meanwhile, Sam starts a tribute band. |
| 14 | 36 | Blame It on the Alcohol | 2011-02-22 | 60 | Principal Figgins teaches the student body about the danger of underage drinking, and the glee club is personally touched by the message. Meanwhile, Mr. Schuester and Coach Beiste indulge in a little fun of their own. |
| 15 | 37 | Sexy | 2011-03-08 | 60 | When free-spirited substitute teacher Holly Holliday fills in for the absent sex-education teacher, she joins forces with Mr. Schuester to teach the kids of New Directions the facts of life. Meanwhile, Emma heads up the Celibacy Club, and she and Dr. Carl address some issues in their personal life. |
| 16 | 38 | Original Song | 2011-03-15 | 60 | With Sue Sylvester coaching Aural Intensity, Blaine and the Warblers' dynamic set list and tough judges Tammy Jean Albertson and Sister Mary Constance, the kids of New Directions decide the only way to win Regionals is to write and perform their own original songs. Meanwhile, Quinn is hell-bent on getting Finn back and ruling McKinley once again. |
| 17 | 39 | A Night of Neglect | 2011-04-19 | 60 | Proving that birds of a feather flock together, when another under-the-radar club at McKinley High needs helps raising funds, the glee club signs up to help. But when Sue hears about the show of support, she moves quickly to put the kibosh on it. Meanwhile, relationships are tested and big decisions will be made. |
| 18 | 40 | Born This Way | 2011-04-26 | 60 | Mr. Schuester teaches the glee club a valuable lesson about self-acceptance and embracing what makes you unique. Meanwhile, Lauren and Quinn go toe-to-toe for the prom queen crown, Ms. Pillsbury confronts her obsessive issues, Rachel struggles with a life-altering decision and Santana has something up her sleeve that could permanently alter the glee club dynamic. |
| 19 | 41 | Rumours | 2011-05-03 | 60 | Sue Sylvester revives the school newspaper and decides to print a few inflammatory blind items. The glee club gains a whole new respect for Sam when they discover some interesting new information about his family life. Meanwhile, April Rhodes returns to Lima and tries to convince Mr. Schuester to hit the road with her. |
| 20 | 42 | Prom Queen | 2011-05-10 | 60 | When the entertainment for prom falls through, Principal Figgins asks New Directions to perform at the dance - much to prom coordinator Sue's dismay. Things get heated as the competition for prom king and queen draws closer. |
| 21 | 43 | Funeral | 2011-05-17 | 60 | New Directions continues to strategize their set list for Nationals with a little help from Jessie St. James. Meanwhile, an unexpected loss rocks the world of one of McKinley's own. |
| 22 | 44 | New York | 2011-05-24 | 60 | The kids of New Directions travel from Lima to New York City to compete in Nationals. While in the Big Apple, they take in all of the sights from Times Square to Broadway to Central Park. |
Season 3
| Episode No. | No. Overall | Title | Airdate | Runtime | Summary |
| --- | --- | --- | --- | --- | --- |
| 1 | 45 | The Purple Piano Project | 2011-09-20 | 60 | Its fall and that means back to school for the students and faculty at McKinley High. The New Directions clan returns after a devastating loss at Nationals, so Mr. Schuester assigns a project to get them back on track. Meanwhile, Sue Sylvester starts her congressional campaign. |
| 2 | 46 | I Am Unicorn | 2011-09-27 | 60 | Shelby Corcoran returns to the halls of McKinley High. Meanwhile, Mr. Schuester initiates a boot camp for some of the members of New Directions. |
| 3 | 47 | Asian F | 2011-10-04 | 60 | Rusty and Rose Pillsbury pay Emma a visit and we get a sneak peek into her deep rooted issues. Meanwhile, Mike Chang struggles with his grades and his parents step in to make sure he stays on track. |
| 4 | 48 | Pot o' Gold | 2011-11-01 | 60 | New foreign exchange student, Rory Flanagan, enrolls at McKinley and crashes with Brittany S. Pierce who thinks he's a leprechaun. Meanwhile, Mercedes attempts to recruit new members to join Shelby Corcoran's newly formed Glee club and Sue's congressional campaign heats up. |
| 5 | 49 | The First Time | 2011-11-08 | 60 | Under Artie's directorial leadership, the kids prepare to perform the school musical "West Side Story." Meanwhile, Finn meets with a recruiter and Coach Beiste has an admirer. |
| 6 | 50 | Mash Off | 2011-11-15 | 60 | Sue starts a smear campaign to take down her biggest competitor for the Congressional seat. Meanwhile, Puck has a crush, and Will and Shelby Corcoran encourage some friendly competition. |
| 7 | 51 | I Kissed a Girl | 2011-11-29 | 60 | As the race for McKinley High President comes to an end, someone is caught trying to fix the results. Meanwhile, Coach Beiste gets up the nerve to challenge Sue Sylvester and things get complicated for Puck and Quinn. |
| 8 | 52 | Hold On to Sixteen | 2011-12-06 | 60 | In an attempt to recruit a few more members, Finn tracks down former teammate Sam Evans and convinces him to come back to the glee club. Tina comes to the defense of Mike and encourages him to pursue his dream while McKinley prepares to host the big sectionals performance. |
| 9 | 53 | Extraordinary Merry Christmas | 2011-12-13 | 60 | When New Directions is asked to perform at two different events - on the same day, at the same time - they have a tough decision to make. Will they choose correctly and spread Christmas cheer, or will their ambition get the best of them? All this and more. |
| 10 | 54 | Yes/No | 2012-01-17 | 60 | When Will tries to plan a special surprise for Emma, he enlists the glee club to help him sweep her off her feet. Meanwhile, Becky sets her sights on Artie, and Finn makes an announcement about his life plans after high school that surprises the glee club. |
| 11 | 55 | Michael | 2012-01-31 | 60 | In a special episode celebrating the music of Michael Jackson, the rivalry between New Directions and the Warblers intensifies en route to Regionals. Meanwhile, Kurt and Rachel receive news regarding their admissions process at NYADA, and things continue to heat up between Sam and Mercedes. |
| 12 | 56 | The Spanish Teacher | 2012-02-07 | 60 | Will assigns the glee club a Spanish singing assignment, and enlists the help of his musically-inclined night school teacher. Meanwhile, Rachel spills the beans to Kurt and Mercedes on Finn's marriage proposal, and Mercedes has love complications of her own. |
| 13 | 57 | Heart | 2012-02-14 | 60 | In honor of Valentine's Day, Will challenges the New Directions to find and perform the world's greatest love songs. Meanwhile, Rachel's two dads Hiram and LeRoy Berry pay a visit to McKinley High. |
| 14 | 58 | On My Way | 2012-02-21 | 60 | Things heat up as the New Directions go head-to-head with the Dalton Academy Warblers at Regionals. |
| 15 | 59 | Big Brother | 2012-04-10 | 60 | Much to Blaine's chagrin, his big-shot Hollywood actor brother, Cooper, comes to visit. |
| 16 | 60 | Saturday Night Glee-ver | 2012-04-17 | 60 | The New Directions pay homage to the movie "Saturday Night Fever" by grooving to disco-infused dance numbers. |
| 17 | 61 | Dance with Somebody | 2012-04-24 | 60 | The glee club pays homage to a true icon when they cover Whitney Houston's greatest hits. Meanwhile, Emma and Will are one step closer to their dream wedding. |
| 18 | 62 | Choke | 2012-05-01 | 60 | Rachel and Kurt finally get their chance to audition for the New York Academy of the Dramatic Arts. Meanwhile, Puck makes a decision about his future after a meeting with his father. |
| 19 | 63 | Prom-asaurus | 2012-05-08 | 60 | Brittany goes into high gear as class president to spearhead the prom. Then, after prom king and queen nominations are announced, the kids kick into campaign mode, and some of the outcasts organize a rival celebration. |
| 20 | 64 | Props | 2012-05-15 | 60 | As the countdown to graduation continues, the kids of New Directions prepare a high-concept routine for Nationals. When Tina bumps her head, the world of New Directions is turned upside down in her eyes. Then, the New Directions perform at Nationals for celebrity judge Lindsay Lohan. |
| 21 | 65 | Nationals | 2012-05-15 | 60 | As the countdown to graduation continues, the kids of New Directions prepare a high-concept routine for Nationals. When Tina bumps her head, the world of New Directions is turned upside down in her eyes. Then, the New Directions perform at Nationals for celebrity judge Lindsay Lohan. |
| 22 | 66 | Goodbye | 2012-05-22 | 60 | In the Season Three finale, graduation is finally here, as McKinley High's class of 2012 looks to the past and present, while contemplating the future. |
Season 4
| Episode No. | No. Overall | Title | Airdate | Runtime | Summary |
| --- | --- | --- | --- | --- | --- |
| 1 | 67 | The New Rachel | 2012-09-13 | 60 | In the season premiere episode, the members of New Directions compete amongst themselves to become the next star of the glee club. During open auditions, a fresh crop of students is introduced, including Marley and Jake Puckerman, Puck's half-brother. Meanwhile, Rachel has a rocky start at NYADA and struggles to please her demanding dance teacher, Cassandra July. She also meets Brody, a handsome upperclassman. |
| 2 | 68 | Britney 2.0 | 2012-09-20 | 60 | Brittany S. Pierce is in a funk and turns to her icon Britney Spears' music for inspiration! Meanwhile, Rachel struggles to adjust to life in New York, but is helped by her newfound NYADA friend, Brody Weston,. |
| 3 | 69 | Makeover | 2012-09-27 | 60 | The campaign showdown begins when Brittany and Blaine go head-to-head for Student Council President. Meanwhile, Kurt gets the internship of his dreams. |
| 4 | 70 | The Break Up | 2012-10-04 | 60 | Rachel and Kurt are caught off-guard when they get unexpected visits in New York City. Meanwhile, Santana and Brittany deal with the long distance between them, and Will and Emma disagree on a new job offer. |
| 5 | 71 | The Role You Were Born to Play | 2012-11-08 | 60 | The school production of "Grease" is underway and Marley, Jake, Kitty and football player Ryder compete to play "Danny" and "Sandy." Meanwhile, former glee clubbers Mercedes and Mike, return to cast the play and Mr. Schuester struggles with a difficult decision. |
| 6 | 72 | Glease | 2012-11-15 | 60 | Rachel and Kurt pay a visit to Lima as the glee club launches its production of "Grease." Meanwhile, Cassandra July returns to shake things up in Rachel's life, and Santana comes back to lend a helping hand. |
| 7 | 73 | Dynamic Duets | 2012-11-22 | 60 | Love triangle heats up among Marley, Jake and Ryder, and Blaine has a run-in with the Warblers. |
| 8 | 74 | Thanksgiving | 2012-11-29 | 60 | It's time for Sectionals, and New Directions receives guidance from some of the recent McKinley graduates who volunteer to mentor the glee club during their Thanksgiving breaks. Meanwhile, Rachel and Kurt have a non-traditional holiday dinner in the Big Apple. |
| 9 | 75 | Swan Song | 2012-12-06 | 60 | As New Directions regroups after Sectionals, Finn ponders his future with the club. Meanwhile, Rachel prepares for the NYADA Winter Showcase, and Kurt gets his shot at redemption with a second audition. |
| 10 | 76 | Glee, Actually | 2012-12-13 | 60 | In an homage to the beloved holiday film "Love, Actually," seemingly separate storylines come together to form one merry GLEE episode. As the end of 2012 draws near, Sam and Brittany live their lives to the fullest before the Mayan Apocalypse occurs. Meanwhile, Jake and Puck spend quality sibling time together for Hanukah, Artie has a holiday dream that changes his outlook on life and Kurt has a Christmas he'll never forget. |
| 11 | 77 | Sadie Hawkins | 2013-01-24 | 60 | The girls of the glee club organize a Sadie Hawkins dance at McKinley High, in which the girls ask out their dates, leading to interesting couplings among the members of New Directions. Meanwhile, Sam is convinced that the Warblers cheated at Sectionals, and he makes it his mission to find the evidence. Also, Kurt attempts to find his niche at NYADA. |
| 12 | 78 | Naked | 2013-01-31 | 60 | The glee club puts together a calendar photo shoot to raise money as they head into Regionals. Meanwhile, Rachel wins a part in a student art film, but the role poses a moral dilemma. |
| 13 | 79 | Diva | 2013-02-07 | 60 | Finn challenges the glee club to find their inner powerhouses for "Diva Week." Meanwhile, in New York, Kurt can no longer take Rachel's arrogant attitude and calls her out, causing tension between the two friends. Also, Emma is in a whirlwind preparing for her upcoming wedding. |
| 14 | 80 | I Do | 2013-02-14 | 60 | Will and Emma's wedding is finally here, and it lands on the day of romance and love: Valentine's Day. The former and current members of New Directions reunite in Lima to celebrate. |
| 15 | 81 | Girls (and Boys) on Film | 2013-03-07 | 60 | As everyone recovers from Will and Emma's wedding, the glee club is given the assignment to sing their favorite song from a movie. Meanwhile in New York, Santana makes herself at home in the loft a little too quickly for Rachel and Kurt's comfort. Also, the members of New Directions sing the hit series' landmark 500th musical performance. |
| 16 | 82 | Feud | 2013-03-14 | 60 | For the first time in glee club history, the students give the teachers, Will and Finn, an assignment to hash out the tension between them. Meanwhile, Santana becomes increasingly suspicious of Brody's side job. |
| 17 | 83 | Guilty Pleasures | 2013-03-21 | 60 | The members of New Directions tackle their musical indulgences - the songs and groups that everyone is too embarrassed to admit that they love -. |
| 18 | 84 | Shooting Star | 2013-04-11 | 60 | The members of New Directions are prepping for Regionals, but when an unthinkable event occurs at McKinley High, perspectives are put into order. |
| 19 | 85 | Sweet Dreams | 2013-04-18 | 60 | When the members of New Directions learn that the theme of this year's Regionals is "Dreams," everyone has his/her own opinion as to what they should sing. Meanwhile, the day has finally come for Rachel to audition for the Broadway revival of "Funny Girl". |
| 20 | 86 | Lights Out | 2013-04-25 | 60 | When the power goes out at McKinley High, Will and Finn enlist the members of New Directions to "unplug" and perform acoustic numbers. Meanwhile, Isabelle Wright asks Kurt to volunteer at the Vogue.com charity event, with Rachel and Santana in tow,. |
| 21 | 87 | Wonder-ful | 2013-05-02 | 60 | The members of New Directions take on the greatest hits of music icon Stevie Wonder. Meanwhile, Artie receives news that could affect his future and his mom. In New York, Rachel prepares for her "Funny Girl" callback. |
| 22 | 88 | All or Nothing | 2013-05-09 | 60 | It's finally time for Regionals, and the glee club is more determined than ever to advance to Nationals. Brittany returns from her MIT trip with a new attitude and Ryder finally has a lead on who is "catfishing" him. |
Season 5
| Episode No. | No. Overall | Title | Airdate | Runtime | Summary |
| --- | --- | --- | --- | --- | --- |
| 1 | 89 | Love, Love, Love | 2013-09-26 | 60 | The members of New Directions are back in action and take on their biggest assignment yet: the Beatles! As Will enlists the kids to pay homage to the classic song catalog from the Fab Four, Blaine and Kurt attempt to answer questions about their future together. Meanwhile, Rachel's New York ambitions take an unexpected turn. |
| 2 | 90 | Tina in the Sky with Diamonds | 2013-10-03 | 60 | As Beatlemania continues at McKinley, it's time for the students to vote for prom queen and king. When Tina receives a nomination, she takes on a fierce attitude that alienates her biggest supporters. Meanwhile, Rachel adjusts to a new attitude of her own, as she and Santana work at a Broadway diner to make ends meet. |
| 3 | 91 | The Quarterback | 2013-10-10 | 60 | The McKinley High family, present and past, join together to remember and celebrate the life of Finn Hudson. |
| 4 | 92 | A Katy or a Gaga | 2013-11-07 | 60 | The members of New Directions tackle their assignment of getting out of their comfort zones and determining whether they're more like "Katy" or "Gaga." Kurt holds auditions for his new band and must decide if he'll let in the overly bold performer, Starchild. Meanwhile, Jake gets closer to Bree as he and Marley grow apart. |
| 5 | 93 | The End of Twerk | 2013-11-14 | 60 | The glee club learns the dance of the hour: twerking. Meanwhile, Marley discovers Jake's relationship with Bree, and Rachel tries to convince Kurt they both should get tattoos. |
| 6 | 94 | Movin' Out | 2013-11-21 | 60 | The New Directions pay homage to the Piano Man: Billy Joel. As graduation looms closer, the seniors make plans for their futures beyond the halls of McKinley. |
| 7 | 95 | Puppet Master | 2013-11-28 | 60 | Blaine believes he has the best plan to win Nationals, but he doesn't take the glee club's criticism too well when the students accuse him of being too controlling. Over in New York, Kurt also runs into control issues when the band disagrees over the venue of their first official gig that Kurt booked. Meanwhile, Sue reveals the story behind her iconic tracksuit and gets in touch with her feminine side. |
| 8 | 96 | Previously Unaired Christmas | 2013-12-05 | 60 | Sue Sylvester introduces the episode as a Christmas special that FOX did not allow to air from last year. The members of New Directions audition for roles in McKinley's living Nativity Scene. Meanwhile in New York, Rachel, Kurt and Santana work as Santa's elves at a mall. |
| 9 | 97 | Frenemies | 2014-02-25 | 60 | Santana auditions and snags the role of Rachel's understudy in "Funny Girl," causing a feud between the roommates. Meanwhile, back in Lima, Tina and Artie compete against each other to be the class valedictorian. |
| 10 | 98 | Trio | 2014-03-04 | 60 | As graduation approaches, Tina, Blaine and Sam band together to hold a senior "lock-in" at school, hoping to savor their last chance at hanging out together. But their plans are thwarted when Becky joins unexpectedly. Meanwhile, in New York, Elliot is stuck in the middle between Rachel and Santana's feud. |
| 11 | 99 | City of Angels | 2014-03-11 | 60 | The members of New Directions travel to sunny Los Angeles to compete in Nationals, and bring with them two very special guests. |
| 12 | 100 | 100 | 2014-03-18 | 60 | Current and past members of New Directions reunite for one final assignment - to reinvent their favorite performances. But these new versions of the series' most iconic tracks should not be seen as goodbye to glee club. On the contrary, they are celebrations of what the club has meant to each and every member. |
| 13 | 101 | New Directions | 2014-03-25 | 60 | As the fate of the glee club becomes a reality, April and Holly plot a plan to save New Directions. Meanwhile, Rachel and Santana attempt to make amends after their blowout fight. |
| 14 | 102 | New New York | 2014-04-01 | 60 | Few months after the end of the glee club, New Directions alumni are adjusting to their new lives in the Big Apple: Blaine and Sam have moved in with Kurt, while Artie experiences difficulties navigating the mean streets of Manhattan. Also, Rachel gets accustomed to being a Broadway star, and Mercedes moves to New York to work on her album. |
| 15 | 103 | Bash | 2014-04-08 | 60 | Rachel takes the next step in committing to her role in "Funny Girl." Meanwhile, Kurt is the victim of an attack because of his sexual preference. |
| 16 | 104 | Tested | 2014-04-15 | 60 | When the boys get tested for STDs, Artie tests positive for a disease and he's forced to tell his sexual partners. Meanwhile, Kurt and Blaine have relationship issues when Blaine puts on his "freshman fifteen". |
| 17 | 105 | Opening Night | 2014-04-22 | 60 | The night has finally arrived for Rachel's Broadway debut in "Funny Girl," and she has very special guests in town to support her career-defining moment. |
| 18 | 106 | The Back-Up Plan | 2014-04-29 | 60 | Rachel jeopardizes her "Funny Girl" lead when she auditions for a television pilot. Meanwhile, Mercedes tries to help get Santana in on her recording deal, and Blaine befriends an older, rich socialite. |
| 19 | 107 | Old Dog, New Tricks | 2014-05-06 | 60 | In an episode written by series star Chris Colfer, Rachel attempts to salvage her reputation among Broadway gossipers by hiring Santana as her publicist and creating a charity for rescue animals. Meanwhile, Kurt nabs the lead role in a retirement home production of "Peter Pan". |
| 20 | 108 | The Untitled Rachel Berry Project | 2014-05-13 | 60 | In the Season Five finale, Rachel meets a famous television writer, whose eccentric personality catches Rachel off guard. Meanwhile, Sam and Mercedes deal with the pressure of commitment as their careers take off, and the time has finally come for Blaine's big showcase with June Dolloway at NYADA. |
Season 6
| Episode No. | No. Overall | Title | Airdate | Runtime | Summary |
| --- | --- | --- | --- | --- | --- |
| 1 | 109 | Loser Like Me | 2015-01-09 | 60 | After Rachel's humiliating failure as TV actress, she comes home to Lima to figure out what she wants to do next. Upon discovering that Sue has banished the arts at McKinley, Rachel takes it upon herself to reinstate and lead the Glee Club. Meanwhile, Blaine, no longer in a relationship with Kurt, has moved home to coach the Warblers while Will is coaching rival Vocal Adrenaline, and Sam is the assistant coach for the McKinley football team. Then Puck, Quinn, Santana, Mercedes, Brittany, Artie and Tina all return to McKinley for Homecoming and help Rachel and Kurt recruit for the new glee club. |
| 2 | 110 | Homecoming | 2015-01-09 | 60 | |
| 3 | 111 | Jagged Little Tapestry | 2015-01-16 | 60 | Rachel and Kurt struggle as they try to rebuild and co-direct the glee club at McKinley. Meanwhile, Sue is concerned when Becky brings her new boyfriend to town. |
| 4 | 112 | The Hurt Locker (1) | 2015-01-23 | 60 | Rachel tries to make a deal with Will, so that his glee club purposefully underperforms at their invitational. Meanwhile, Sue is busy meddling and hypnotizes Sam into making a move on Rachel to throw her off. |
| 5 | 113 | The Hurt Locker (2) | 2015-01-30 | 60 | |
| 6 | 114 | What the World Needs Now | 2015-02-06 | 60 | Brittany and Santana have some family convincing to do. Meanwhile, during a Burt Bacharach tribute week, Mercedes returns to Ohio to convince Rachel to pursue her Broadway dreams. |
| 7 | 115 | Transitioning | 2015-02-13 | 60 | Will takes desperate measures to teach the bullies of Vocal Adrenaline about tolerance. Meanwhile, New Directions rallies to help Rachel transition into her new life when she finds out her childhood home has been sold. |
| 8 | 116 | A Wedding | 2015-02-20 | 60 | The members of New Directions are busy at work planning, planning and planning, while Sue encourages everyone to follow their hearts. |
| 9 | 117 | Child Star | 2015-02-27 | 60 | High-strung, demanding tween requests that the members of New Directions perform at his bar mitzvah, and the glee club must band together for its first public performance. Meanwhile, Spencer pushes Roderick to lose weight. |
| 10 | 118 | The Rise and Fall of Sue Sylvester | 2015-03-06 | 60 | Dalton Academy burns to the ground, and the Warblers must combine with the New Directions to form a super group. Meanwhile, Rachel begs Carmen Tibideaux to let her return to NYADA. |
| 11 | 119 | We Built This Glee Club | 2015-03-13 | 60 | New Directions and the Warblers go head-to-head at sectionals. Meanwhile, Rachel must choose between returning to NYADA and doing another Broadway show with her past love, Jesse St. James,. |
| 12 | 120 | 2009 | 2015-03-20 | 60 | Goes back in time to find out why the original members of New Directions initially signed up for glee club. Then, GLEE flashes forward to see how the character's lives have progressed five years down the road. |
| 13 | 121 | Dreams Come True | 2015-03-20 | 60 | The glee-club members flash forward five years to examine where life took them. |
Series Cast
| | | | |
| --- | --- | --- | --- |
| | Lea Michele | as Rachel Berry | |
| | Chris Colfer | as Kurt Hummel | |
| | Matthew Morrison | as Will Schuester | |
| | Naya Rivera | as Santana Lopez | |
| | Kevin McHale | as Artie Abrams | |
| | Jenna Ushkowitz | as Tina Cohen-Chang | |
| | Amber Riley | as Mercedes Jones | |
| | Jane Lynch | as Sue Sylvester | |
| | Mark Salling | as Noah 'Puck' Puckerman | |
| | Heather Morris | as Brittany Pierce | |
| | Darren Criss | as Blaine Anderson | |
| | Chord Overstreet | as Sam Evans | |
| | Cory Monteith | as Finn Hudson | |
| | Dianna Agron | as Quinn Fabray | |
| | Jayma Mays | as Emma Pillsbury | |
| | Harry Shum, Jr. | as Mike Chang | |
| | Jessalyn Gilsig | as Terri Del Monaco/Schuester | |
| | Becca Tobin | as Kitty Wilde | |
| | Mike O'Malley | as Burt Hummel | |
| | Alex Newell | as Wade "Unique" Adams | |
| | Melissa Benoist | as Marley Rose | |
| | Jacob Artist | as Jake Puckerman | |
| | Blake Jenner | as Ryder Lynn | |
Series Crew
| | Position | Name |
| --- | --- | --- |
| | Creator | Brad Falchuk |
| | Executive Producer | Brad Falchuk |
| | Co-Executive Producer | Ian Brennan |
| | Creator | Ian Brennan |
| | Executive Producer | Ian Brennan |
| | Creator | Ryan Murphy |
| | Executive Producer | Ryan Murphy |
| | Executive Producer | Dante DiLoreto |
| | Co-Executive Producer | Bradley Buecker |
| | Supervising Producer | Bradley Buecker |
| | Co-Executive Producer | Stacy Traub |
| | Supervising Producer | Michael Hitchcock |
| | Co-Producer | Karen Romero |
| | Co-Producer | Zachary Woodlee |
| | Consulting Producer | Joe Keenan |
| | Consulting Producer | Russel Friend |
| | Consulting Producer | Garrett Lerner |
| | Co-Executive Producer | John P. Kousakis |
Related News
TVMaze