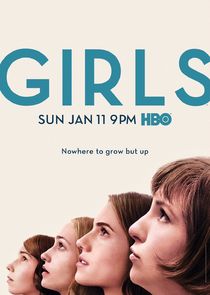 This Emmy winning series is a comic look at the assorted humiliations and rare triumphs of a group of girls in their 20s.
Series Overview
Rating
imDb Rating: 7.3 (61,771 Votes)
Metascore: N/A
Plot
A comedy about the experiences of a group of girls in their early 20s.
Details
Rated: TV-MA
Released: 15 Apr 2012
Runtime: 28 min
Genre: Comedy, Drama
Director: N/A
Writer: Lena Dunham
Actors: Lena Dunham, Allison Williams, Jemima Kirke, Adam Driver
Language: English
Country: USA
Awards: Won 2 Golden Globes. Another 16 wins & 102 nominations.
Total Seasons: 6
Previous Episode
Latching
Episode 6x10; Apr 16, 2017
Marnie surprises Hannah at her home upstate. Admitting that she doesn't have much going on in her life since her band dissolved, Marnie explains she'd like to help Hannah raise the baby. Hannah accepts the offer.
Previous Episodes

6x10: Latching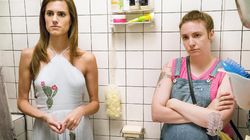 6x9: Goodbye Tour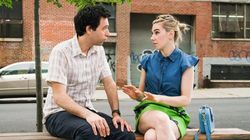 6x8: What Will We Do This Time About Adam?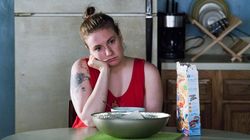 6x7: The Bounce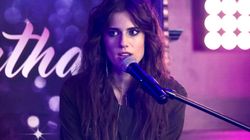 6x6: Full Disclosure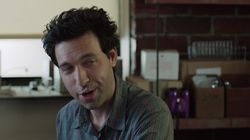 6x5: Gummies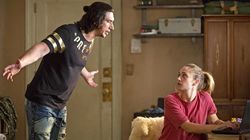 6x4: Painful Evacuation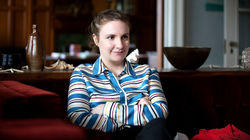 6x3: American Bitch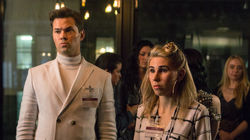 6x2: Hostage Situation

View All Episodes
Cast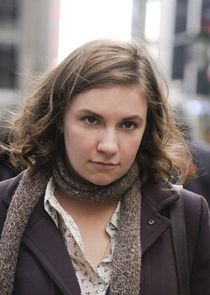 Lena Dunham as Hannah Horvath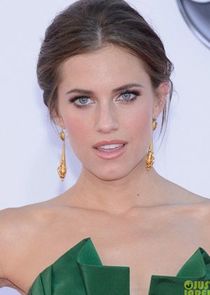 Allison Williams as Marnie Michaels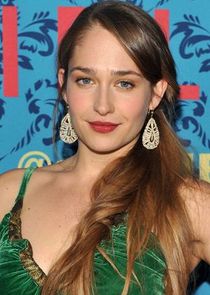 Jemima Kirke as Jessa Johansson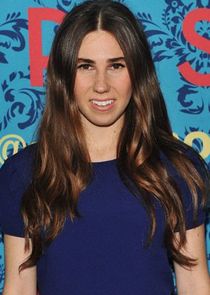 Zosia Mamet as Shoshanna Shapiro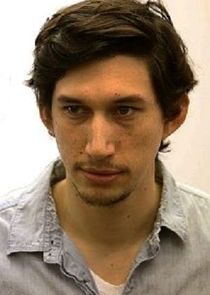 Adam Driver as Adam Sackler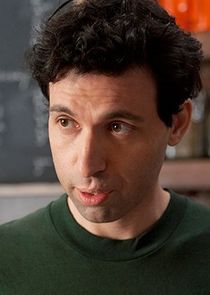 Alex Karpovsky as Ray Ploshansky
View Full Cast
Recent News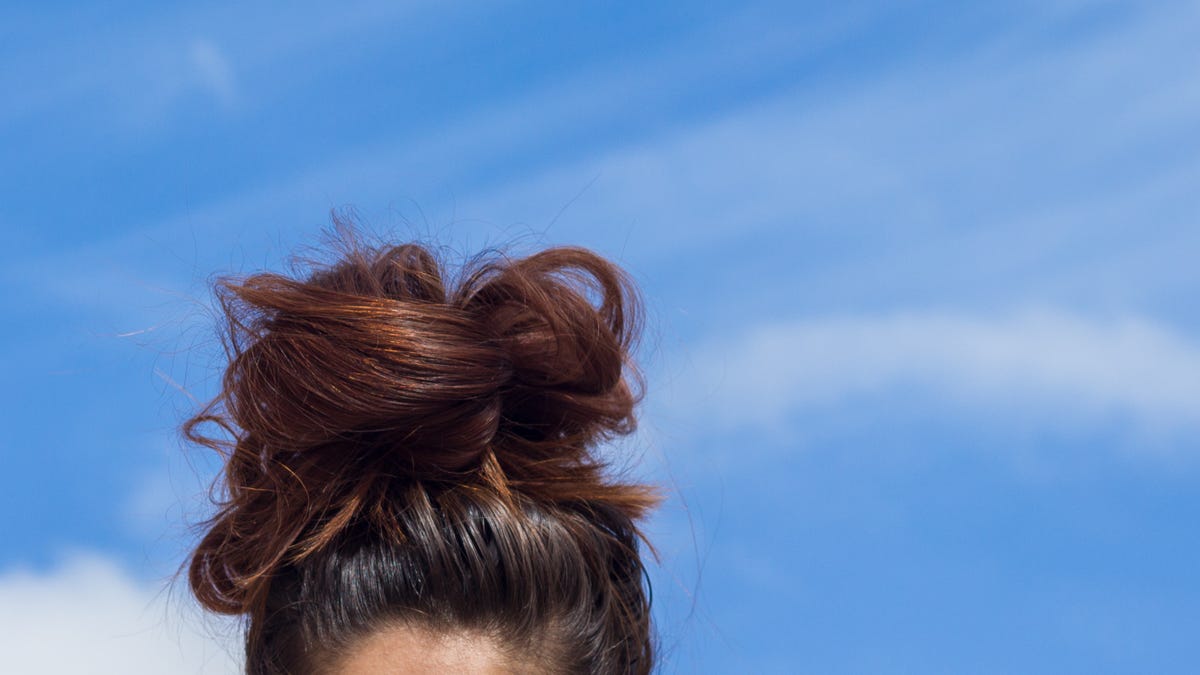 A Parent's Guide to VSCO Girls
If you've noticed that your tween or teen girl has been regularly wearing a uniform of oversized T-shirts, Birkenstock sandals, shell necklaces and messy buns held in place with scrunchies, she may be a VSCO girl—especially if she's been begging for you to sp…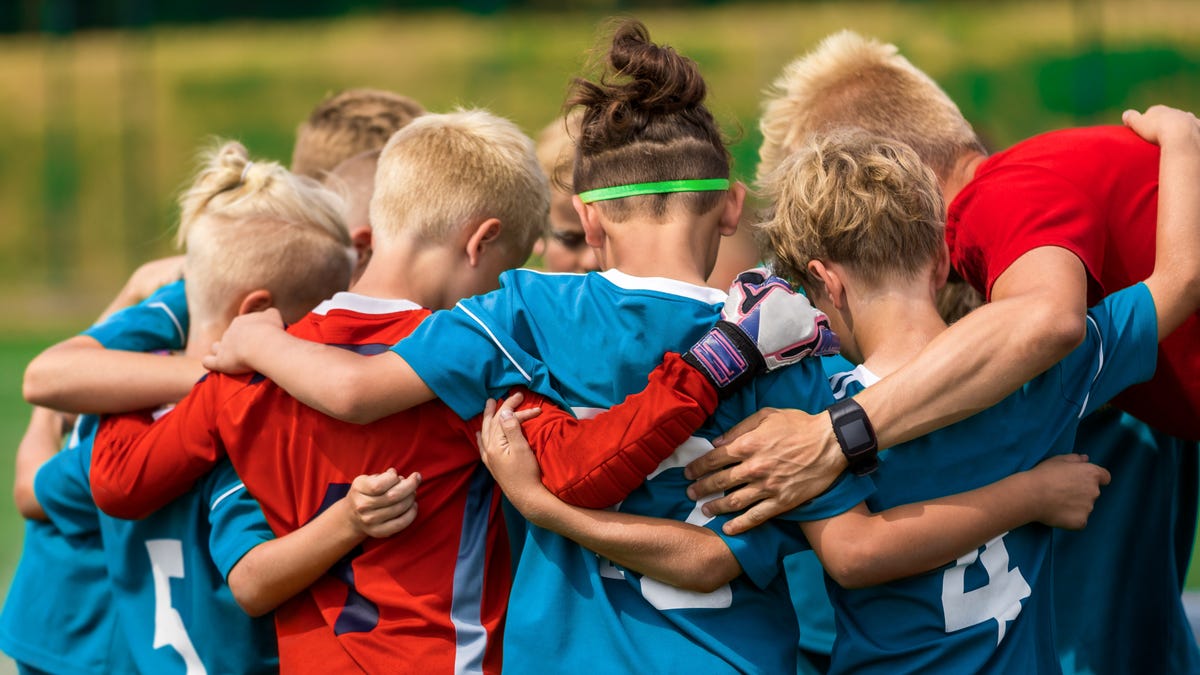 How to Keep Sports Fun For Kids
You always hear that coach before you see them. They're yelling something about being out of position or not running hard enough for the ball. On a recent Saturday morning, the coach on the next field over was yelling at a pair of boys running past that they …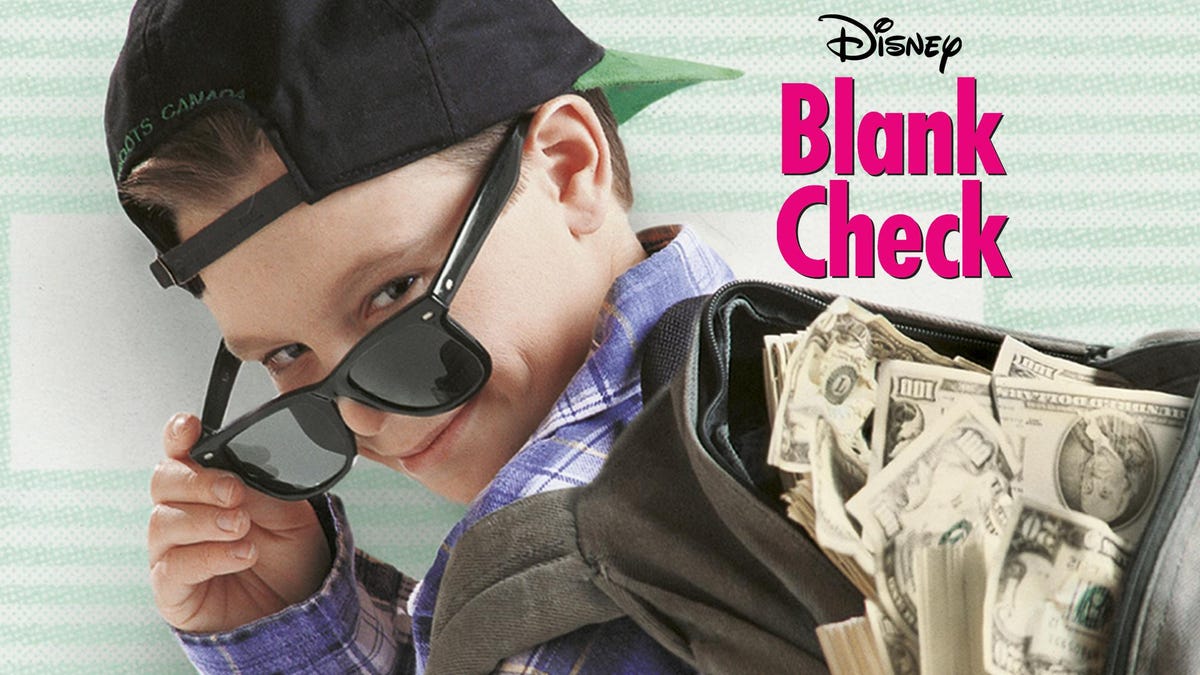 The Best Movies Coming to Disney+
On November 12, Disney will officially launch its streaming service, Disney+, as a competitor against other major platforms like Netflix and Hulu. Read more...
via NewsAPI
View More Related News
Skip to:
Season 1
| Episode No. | No. Overall | Title | Airdate | Runtime | Summary |
| --- | --- | --- | --- | --- | --- |
| 1 | 1 | Pilot | 2012-04-15 | 30 | In the premiere of this comedy about twentysomething women navigating their way through life in New York, Hannah swings and misses at two curves when her parents rescind their financial support and she loses her unpaid internship. Meanwhile, Hannah's roommate, Marnie, throws a dinner party for their nomadic friend Jessa, who's returned from yet another journey. |
| 2 | 2 | Vagina Panic | 2012-04-22 | 30 | An appointment at a women's clinic doesn't go according to Marnie's detailed plans, mostly because Jessa will find any reason not to show up. Meanwhile, Hannah is preoccupied by an STD scare; and Shoshanna makes a startling revelation. |
| 3 | 3 | All Adventurous Women Do | 2012-04-29 | 30 | Hannah contacts her college boyfriend to find out how she contracted an STD, but learns perhaps even more shocking news from him. Meanwhile, Marnie is smitten with a pretentious artist at a gallery opening; and Jessa lands a babysitting job. |
| 4 | 4 | Hannah's Diary | 2012-05-06 | 30 | Adam's risqué text message sends Hannah over the edge; Jessa gets distracted while babysitting; Shoshanna reunites with a guy she knew at camp; Ray and Charlie stick their noses where they don't belong. |
| 5 | 5 | Hard Being Easy | 2012-05-13 | 30 | Hannah tries a different tack with her boss to counter his inappropriate office behavior—she propositions him. Meanwhile, Marnie does some soul-searching about her relationship with Charlie; and Jessa wants the last word with an ex. |
| 6 | 6 | The Return | 2012-05-20 | 30 | Hannah visits her parents in Michigan for their 30th anniversary, and winds up going on a date to a fund-raiser for a local family who suffered a tragic loss. |
| 7 | 7 | Welcome to Bushwick a.k.a. The Crackcident | 2012-05-27 | 30 | At a raging party in the Bushwick section of Brooklyn, Hannah sees a different side of Adam; Jessa lures the sender of an anonymous text message; Marnie finds out what Charlie's been up to for the past two weeks; and Shoshanna gets a hand from Ray when she needs it most. |
| 8 | 8 | Weirdos Need Girlfriends Too | 2012-06-03 | 30 | Marnie and Jessa bond and meet an eligible bachelor who's new in town; Hannah gets to know Adam in ways she could not have imagined. |
| 9 | 9 | Leave Me Alone | 2012-06-10 | 30 | Hannah's resentment of an old rival's literary success leads her to grudgingly accept an invitation to a reading hosted by her former professor, a pair of setbacks about which she could usually complain to Marnie—until now. Meanwhile, Jessa gets a surprise visit from her former boss; and Shoshanna schedules a date with someone she met online. |
| 10 | 10 | She Did | 2012-06-17 | 30 | In the first-season finale, Jessa brings everyone together for a "mystery party," but other surprises are in store when Hannah misjudges Adam's commitment; Marnie tries her free-spirited side on for size; and Shoshanna's quirkiness impresses a suitor. |
Season 2
| Episode No. | No. Overall | Title | Airdate | Runtime | Summary |
| --- | --- | --- | --- | --- | --- |
| 1 | 11 | It's About Time | 2013-01-13 | 30 | Hannah throws a housewarming party with brand-new roommate Elijah, but it's hard to move on when she's still playing nurse to Adam. Marnie gets bad news at work and a visit from her mom ; Shoshanna avoids Ray at the party; and sun-kissed Jessa returns from her honeymoon. |
| 2 | 12 | I Get Ideas | 2013-01-20 | 30 | Hannah gets unsolicited musical attention from heartbroken Adam and displeasing opinions on her writing from Sandy. Elijah questions his sexuality; Marnie makes a career compromise when her curatorial dreams are crushed; Jessa revels in married life; Shoshanna and Ray make magic; and Elijah and Marnie harbor a secret. |
| 3 | 13 | Bad Friend | 2013-01-27 | 30 | On a freelance writing assignment to get out of her comfort zone, Hannah befriends the junkie downstairs and parties hard with Elijah, who reveals an explosive secret. Meanwhile, Marnie has a long awaited run-in with artist Booth Jonathan. |
| 4 | 14 | It's a Shame About Ray | 2013-02-02 | 30 | Hannah hosts a grown-up dinner party to celebrate her writing gig, but her friends' behavior doesn't live up to the setting. Marnie and Audrey square off; Shoshanna realizes she has inadvertently entered a new phase with Ray ; Jessa meets Thomas-John's parents. |
| 5 | 15 | One Man's Trash | 2013-02-10 | 30 | Hannah is surprised to find herself drawn to a good-looking 42-year-old doctor and the trappings of his conventionally successful adult life. |
| 6 | 16 | Boys | 2013-02-17 | 30 | Hannah signs an e-book deal with a dauntingly tight deadline; Marnie plays hostess for Booth Jonathan's art party; Adam coaxes Ray to go on a Staten Island adventure; a depressed Jessa crashes with Hannah. |
| 7 | 17 | Video Games | 2013-02-24 | 30 | Hannah accompanies Jessa upstate to visit Jessa's estranged father, his new-age girlfriend and her virginal teenage son, Frank. |
| 8 | 18 | It's Back | 2013-03-03 | 30 | Hannah tries to hide mounting anxiety about her book from her visiting parents. Marnie is stunned to learn that Charlie has started a successful app company; at AA, Adam meets a boisterous woman who coaxes him into dating her daughter, Natalia ; and Ray's aversion to college parties gives Shoshanna pause. |
| 9 | 19 | On All Fours | 2013-03-10 | 30 | Pressure from Hannah's aggressive publisher and a looming deadline further jeopardize her mental state. Adam and his new girlfriend have their first misunderstanding. At Charlie's work party, Shoshanna avoids Ray, and Marnie makes an unsettling step towards following her dreams. |
| 10 | 20 | Together | 2013-03-17 | 30 | To avoid being sued by her publisher, Hannah must write her book in a single day. Marnie misinterprets Charlie's intentions; Ray makes a career move that he hopes will impress Shoshanna. |
Season 3
| Episode No. | No. Overall | Title | Airdate | Runtime | Summary |
| --- | --- | --- | --- | --- | --- |
| 1 | 21 | Females Only | 2014-01-12 | 30 | Reeling after a nasty run-in with Natalia at Ray's new coffee and pizza place, Hannah and a reluctant Adam host dinner at their apartment with Marnie, who is living at home in New Jersey and still raw from her breakup with Charlie, and Shoshanna, who is alternating nights of sexual freedom with academia after her breakup with Ray. Meanwhile, Jessa pushes buttons, and new friend Jasper illuminates her daddy issues. |
| 2 | 22 | Truth or Dare | 2014-01-12 | 30 | Hannah, Shoshanna and Adam take a road trip to reunite with Jessa, leaving Marnie feeling left out as she moves into her own place. On the trip, Hannah looks futilely for writing inspiration in order to meet her editor's deadline. |
| 3 | 23 | She Said OK | 2014-01-19 | 30 | When Caroline, Adam's eccentric and emotionally toxic sister, shows up unannounced, Hannah offers her a place to stay, despite Adam's protests. Marnie's control-freak tendencies reach full tilt at Hannah's 25th birthday party. Ray settles into his role as manager at the new restaurant, but has a harder time keeping cool around Shoshanna. |
| 4 | 24 | Dead Inside | 2014-01-26 | 30 | Hannah tries to process an untimely death, but seems more concerned about its impact on her eBook deal. Jessa tracks down an old friend she thought was dead. Marnie is horrified to discover a video Charlie posted online. |
| 5 | 25 | Only Child | 2014-02-01 | 30 | Hannah is thrilled to attend an event alongside members of the literary illuminati, until she learns that her eBook deal may be in jeopardy. Later, she tries to help Adam and Caroline work through their anger issues; Jessa makes positive changes; and Ray gives Marnie candid advice. |
| 6 | 26 | Free Snacks | 2014-02-09 | 30 | Hannah gets a job writing advertorials at GQ, but worries that the corporate environment will kill her creative mojo. Shoshanna rethinks her breakup in light of Ray's newfound success, while he and Marnie butt heads over lunch. |
| 7 | 27 | Beach House | 2014-02-16 | 30 | During a Long Island weekend getaway with the girls, Hannah runs into Elijah and invites him and his friends to their beach house, hoping to take the pressure off of Marnie's rigorous schedule for honesty and healing. |
| 8 | 28 | Incidentals | 2014-02-23 | 30 | During a GQ advertorial interview, Patti LuPone warns Hannah that Adam's new career path may cause unexpected problems. Meanwhile, Jessa's boredom at work is interrupted by a surprise visit from an old acquaintance. Later, Hannah is assigned to review the Gramercy Park Hotel, and the group celebrates good news with Adam's new friend Desi, whom Marnie finds particularly captivating. |
| 9 | 29 | Flo | 2014-03-02 | 30 | While visiting her ailing grandmother in the hospital, Hannah is surprised by a strange request from her mother. Later, Hannah shares an uncomfortable drink with Rebecca, her overachieving med student cousin. |
| 10 | 30 | Role-Play | 2014-03-09 | 30 | Alarmed by Adam's indifference when she fails to come home after a night out with co-workers, Hannah worries that the spark may be gone in their relationship. Marnie begins working at Soo Jin's art gallery, though not in the role she expected; later, Desi helps her rediscover her voice. Shoshanna has a surprise for Jessa. |
| 11 | 31 | I Saw You | 2014-03-16 | 30 | Hannah gets a glimpse of some harsh realities when she invites Elijah to join her in her quest to complete an unfinished assignment. Jessa searches for a job. Hannah, Shoshanna and Elijah attend Marnie's open-mic performance. |
| 12 | 32 | Two Plane Rides | 2014-03-23 | 30 | On the day of Adam's opening night, Hannah gets news that could change the direction of her career and their relationship. Marnie chooses an inopportune moment to divulge a secret to Shoshanna, who is dealing with her own unexpected news. Jessa's boss asks for an unusual favor. |
Season 4
| Episode No. | No. Overall | Title | Airdate | Runtime | Summary |
| --- | --- | --- | --- | --- | --- |
| 1 | 33 | Iowa | 2015-01-11 | 30 | After a congratulatory dinner with her parents, Hannah and Adam pack up the last of her boxes and discuss "the plan" for their soon-to-be long-distance relationship. Marnie and Desi perform as part of a jazz brunch for a distracted crowd at a downtown restaurant. Shoshanna signs for her diploma with her parents, who make a bigger deal out of the event than she thinks necessary. Jessa is confronted by Beedie's daughter, Rickie, and later seems nonplussed by Hannah's impending departure. |
| 2 | 34 | Triggering | 2015-01-18 | 30 | In her first days as a grad student, Hannah discovers she can get more for her money, rent-wise, in Iowa. Later, during a video chat, she slyly prods Marnie for intel about Adam. At her first seminar, Hannah warns her fellow workshop writers that her piece might trigger some intense emotions - but doesn't get the feedback she had hoped for. |
| 3 | 35 | Female Author | 2015-01-25 | 30 | With only one class a week, Hannah finds herself doing a lot of nothing in her free time, while a visiting Elijah has become the social butterfly of Iowa. Ray gives Marnie a wake-up call about Desi's true intentions before their meeting with a record label. Shoshanna aces, then blows, a job interview. Adam unwittingly gets drawn into Jessa's chaotic web after an AA meeting. At a poets' party in Iowa, Hannah rants about the undue expectations put on women writers, and takes things too far in critiquing her classmates. |
| 4 | 36 | Cubbies | 2015-02-08 | 30 | Hannah is confronted by her classmates after leaving a non-apology apology letter in their cubbies. After being rejected at yet another job interview, a frustrated Shoshanna spends a day with Ray. Creative and romantic tensions between Marnie and Desi reach a breaking point. |
| 5 | 37 | Sit-In | 2015-02-15 | 30 | Friends try to help Hannah through a crisis; Hannah and Adam have an honest conversation about their relationship. |
| 6 | 38 | Close-Up | 2015-02-22 | 30 | Soul-searching leads Hannah to an epiphany. Meanwhile, another disastrous interview for Shoshanna ends in a positive; Ray attempts to solve his neighborhood noise issue at a community board meeting; Marnie and Desi disagree on how to define their sound; Adam is shocked by a revelation. |
| 7 | 39 | Ask Me My Name | 2015-03-01 | 30 | Hannah goes for drinks with Fran, a new coworker, before attending an unusual art show. Later, she spends time alone with Mimi-Rose, while Adam is unnerved by Ace, Mimi-Rose's friend. Meanwhile, Shoshanna helps Ray with his community board election campaign. |
| 8 | 40 | Tad & Loreen & Avi & Shanaz | 2015-03-08 | 30 | Hannah spends an afternoon with a new young friend; Marnie and Desi fight over money; Jessa gives Shoshanna advice on the art of seduction; Loreen and Tad have a tense dinner party with their friends Avi and Shanaz. |
| 9 | 41 | Daddy Issues | 2015-03-15 | 30 | Hannah's maturity is called into question after she is confronted with a family dilemma; Jessa, Ace, Mimi-Rose and Adam have an awkward encounter; Marnie makes an announcement at Ray's campaign party. |
| 10 | 42 | Home Birth | 2015-03-22 | 30 | Hannah, Adam and Jessa each try to convince Caroline and Laird to forgo their planned home birth. Shoshanna faces a crucial decision when presented with a unique job opportunity. After Marnie and Desi's meeting with a record label exec, Ray lets Desi know what he really thinks of him. |
Season 5
| Episode No. | No. Overall | Title | Airdate | Runtime | Summary |
| --- | --- | --- | --- | --- | --- |
| 1 | 43 | Wedding Day | 2016-02-21 | 30 | Marnie micromanages her upstate wedding to Desi while trying to maintain the facade of the breezy bride, and tasks Shoshanna with kicking out Fran, Hannah's date, so the girls can get ready. Banished to the boys' den, Fran has an awkward moment with Adam. A dejected Ray steps in to help Desi with his wedding-day jitters. |
| 2 | 44 | Good Man | 2016-02-28 | 30 | In New York, an erratic roommate leads Fran to move in with Hannah. Later, Hannah gets an urgent call from her dad, who is trying to navigate a new type of dating. After a run-in at an AA meeting, Adam and Jessa spend the day together. Ray fears that the new cafe across the street is hurting his business. Elijah is hit on by a famous news anchor. |
| 3 | 45 | Japan | 2016-03-06 | 30 | Thriving at her new job in Japan, Shoshanna flirts with the boss, but reminds her work friends that she has a "kind of" boyfriend back in America. Hannah makes a shocking discovery on Fran's phone and struggles with how to react. After viewing Adam's performance on a TV police procedural, Jessa shares her insights into his character. |
| 4 | 46 | Old Loves | 2016-03-13 | 30 | Hannah and Fran disagree about their teaching methods. Marnie fumes over Desi's decision to launch a major construction project in their studio apartment. Jessa pushes Hannah away over an awkward rice-pudding meetup. Elijah gets closer to Dill Harcourt. |
| 5 | 47 | Queen for Two Days | 2016-03-20 | 30 | Hannah and her mom, Loreen, embark on a female-empowerment retreat, where Loreen hopes for clarity in her situation with Tad, and Hannah relishes time away from Fran. In Tokyo, Shoshanna enjoys her budding romance with Yoshi, and gets a surprise visitor from the U.S. Jessa meets up with her sister Minerva and asks for a favor. |
| 6 | 48 | The Panic in Central Park | 2016-03-27 | 30 | Needing space after a fight with Desi, Marnie goes for a walk and has an unexpected run-in with someone from her past. |
| 7 | 49 | Hello Kitty | 2016-04-03 | 30 | Hannah is reprimanded by the school principal, and her response infuriates Fran. At Adam's play, a nervous Jessa worries about seeing Hannah after their fight, and Marnie shares news with Ray. Elijah attends a swanky party at Dill's apartment, where he gets the impression that he might be one of many. |
| 8 | 50 | Homeward Bound | 2016-04-10 | 30 | Stranded after her summer road trip with Fran is cut short, Hannah is rescued by Ray, but their trip back to NYC gets derailed. When he hasn't heard from Caroline, Adam stops by Laird's place and stays to help with the baby. Back from Japan, Shoshanna gets a wakeup call over a sushi lunch. While recording a new song, Marnie is given parameters for her relationship with Desi. |
| 9 | 51 | Love Stories | 2016-04-17 | 30 | After Hannah gives Principal Toby unexpected news, she runs into Tally, her old friend-slash-nemesis. Marnie has an unsettling dream and later tries to work things out with Desi. Noticing that business is suffering at Ray's, Shoshanna offers to help with marketing, performing clandestine research on the competition. Elijah makes his pitch to Dill for their relationship to be exclusive. |
| 10 | 52 | I Love You Baby | 2016-04-17 | 30 | Elijah and Loreen help Hannah with her plan to participate in the Moth Story Slam. Marnie prepares to go on tour with Desi. Shoshanna's idea for an "anti-hipster" Ray's takes off. After helping take care of the baby, Jessa and Adam have an epic fight. |
Season 6
| Episode No. | No. Overall | Title | Airdate | Runtime | Summary |
| --- | --- | --- | --- | --- | --- |
| 1 | 53 | All I Ever Wanted | 2017-02-12 | 45 | Riding a wave of newfound career success, Hannah gets an assignment to write a story about a female surf camp in the Hamptons, where she meets Paul-Louis, an uncomplicated waterski instructor. Hoping to break her old patterns post-divorce, Marnie tells Ray he needs to spend more time at his own place, but Adam and Jessa's intensity drives him out of the apartment. |
| 2 | 54 | Hostage Situation | 2017-02-19 | 30 | Hannah provides cover for Marnie's secret weekender to Poughkeepsie, which she hopes will help clarify an old chapter in her life. Shoshanna enlists Elijah to be her plus-one at a networking event for young professional women, where Jessa's antics lead Shosh to reevaluate her post-college friendships. |
| 3 | 55 | American Bitch | 2017-02-26 | 30 | Hannah has a tense tete-a-tete with Chuck Palmer - an acclaimed author she once greatly admired - about the disturbing allegations swirling around him. |
| 4 | 56 | Painful Evacuation | 2017-03-05 | 30 | Hannah interviews influential writer Ode Montgomery, who offers eye-opening advice on being a woman and a writer. When Adam storms off the set of his latest acting job, Jessa suggests they embark on a creative endeavor of their own. Ray considers the course of his life after a regular at the coffee shop dies suddenly. Marnie is confronted with her narcissism. |
| 5 | 57 | Gummies | 2017-03-12 | 30 | Adam and Jessa begin shooting scenes for their film, but she questions his creative direction. In town to visit Hannah, her mother, Loreen, has a hard time accepting the next phase of her life. Marnie does a less-than-stellar job of being there for a grieving Ray. |
| 6 | 58 | Full Disclosure | 2017-03-19 | 30 | Marnie tries to convince a resistant Desi to follow through with their planned gig at her mom's birthday party in New Jersey. After rebuffing Adam's request to watch his film, Hannah gets advice on an important decision from her dad (Peter Scolari) and his new partner, Keith. Elijah's thespian talents are rekindled when he helps a coworker run lines for an audition. |
| 7 | 59 | The Bounce | 2017-03-26 | 30 | Elijah prepares for an open-call audition for a new Broadway musical, but is thrown off his game by an unexpected visitor. In need of cash, Marnie tries to pawn a family heirloom and gets a wakeup call from an unlikely source. Hannah reconnects with Paul-Louis. |
| 8 | 60 | What Will We Do This Time About Adam? | 2017-04-02 | 30 | Adam comes to Hannah with surprising news. Jessa spends a day off on her own. Shoshanna slogs through helping Ray with his oral-history project, until a fortuitous run-in with Abigail, her old boss, infuses the venture with new energy. |
| 9 | 61 | Goodbye Tour | 2017-04-09 | 30 | After an important meeting, Hannah reaches out to friends for advice, but has trouble reaching Marnie. |
| 10 | 62 | Latching | 2017-04-16 | 30 | Marnie surprises Hannah at her home upstate. Admitting that she doesn't have much going on in her life since her band dissolved, Marnie explains she'd like to help Hannah raise the baby. Hannah accepts the offer. |
Series Cast
| | | | |
| --- | --- | --- | --- |
| | Lena Dunham | as Hannah Horvath | |
| | Allison Williams | as Marnie Michaels | |
| | Jemima Kirke | as Jessa Johansson | |
| | Zosia Mamet | as Shoshanna Shapiro | |
| | Adam Driver | as Adam Sackler | |
| | Alex Karpovsky | as Ray Ploshansky | |
| | Andrew Rannells | as Elijah Krantz | |
| | Ebon Moss-Bachrach | as Desi | |
Series Crew
| | Position | Name |
| --- | --- | --- |
| | Creator | Lena Dunham |
| | Executive Producer | Lena Dunham |
| | Executive Producer | Judd Apatow |
| | Co-Producer | Peter Phillips |
Related News
TVMaze