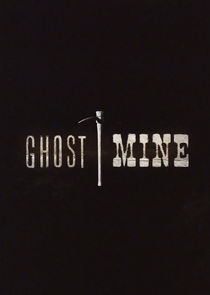 In the remote woods of Sumpter, Oregon lies one of the richest gold mines in the United States that was abandoned 80 years ago when a series of tragedies gave it an infamous reputation for being haunted. Now, a new owner has decided to take on the notorious legend and reopen the mine, assembling a colorful team of miners alongside a pair of experienced paranormal investigators, in hopes of finding a fortune.
Series Overview
Rating
imDb Rating: 6.4 (421 Votes)
Metascore: N/A
Plot
An amalgamation of reality TV with a gold mining aspect and night-vision ghost hunting. The mix of these two sub-genres provide a hand-in-hand approach to the gold mining industry which has traditionally been surrounded by ghost stories.
Details
Rated: N/A
Released: 13 Jan 2013
Runtime: 60 min
Genre: Reality-TV
Director: N/A
Writer: Mark Cronin
Actors: Patrick Doyle, Jamol Eli, Kristen Luman, Jay Verburg
Language: English
Country: USA
Awards: N/A
Total Seasons: 2
Previous Episode
The Final Barrier
Episode 2x12; Nov 20, 2013
Patrick and Kristen along with Stan and Eddie investigate a stone bulkhead which they discover has 3 lots of triangles and believe it to be a Masonic symbol. The miners are faced with a decision when Patrick and Kristen reveal the evidence taken during an investigation which includes what they believe to be a growling noise, they believe what is behind the bulkhead shouldn't be released, and that it may be unsafe for the miners. The miners vote on the issue in the cook shack and decide that the gold is more important and return to the bulkhead to begin work. They are soon joined by Patrick and Kristen, and watch on as Buckett works on the bulkhead, however they hear what appears to be a structural sound and evacuate the mine as it collapses. While outside the miners watch on as the mine collapses and the portal is sealed. The miners reluctantly decide to pack up and leave as the season is coming to an end, but before they do they decide to, along with Patrick and Kristen lay a monument in honor of the miners who may be at the site.
Previous Episodes 2x12: The Final Barrier 2x11: Shadows in the Drift 2x10: Passageway to the Unknown 2x9: Town-wide Terror 2x8: Supercharging the Supernatural 2x7: Massacre at Hell's Canyon 2x6: Mystery Train 2x5: Ghosts of the Geiser Grand 2x4: Wandering Spirits

View All Episodes
Recent News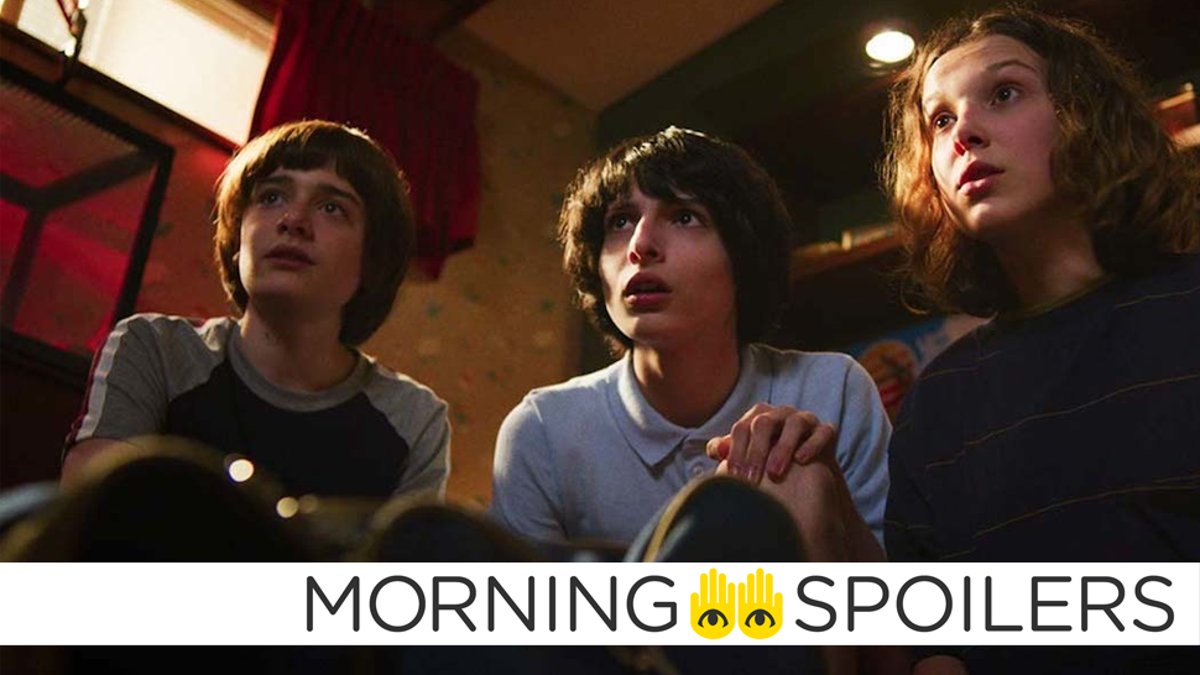 Updates From Stranger Things, Jurassic World 3, and More
Bruce Campbell says a director has been found for a new Evil Dead —and it's not Sam Raimi. Robert Pattinson teases the grey morality of his Batman. Star Wars: The Rise of Skywalker gives us another look at Keri Russell's mysterious bounty hunter. Plus, f-bomb…
Our 15 favorite video games from the 2010s
The past decade has been an embarrassment of entertainment riches — especially in the world of gaming. From cultural phenomena like Pokémon Go and Fortnite to niche favorites like Return of the Obra Dinn, Papers, Please, and Subsurface Circular, an endless ar…
15 spooky stories that will keep you up at night
With Halloween just around the corner, it's time to delve into the dark, the eerie, and the unsettling. What better time to celebrate the scariest holiday of the year other than 12 am on a chilly night? Below are a handful of unsettling stories, some true, so…
via NewsAPI
View More Related News
Skip to:
Season 1
| Episode No. | No. Overall | Title | Airdate | Runtime | Summary |
| --- | --- | --- | --- | --- | --- |
| 1 | 1 | Descent Into Darkness | 2013-01-16 | 60 | In the series premiere, the gold miners and paranormal team head to an abandoned mine along the Elkhorn Mountains in the community of Sumpter. The mine, said to be haunted, was recently reopened by new mine owner Larry Overman. According to Overman, his last crew walked off the job due to the hauntings and their own personal paranormal experiences. |
| 2 | 2 | Disturbance at the Inn | 2013-01-23 | 60 | After a cave-in and one miner's quitting (Duck), the team continues mining for gold. Paranormal investigators Patrick and Kristen use a robotic probe called the "R.I.P.A. 2" ("Remote Investigator of Paranormal Activity") and make a discovery in the eastern tunnel. Through research on the town, they discover that the bed and breakfast they later investigate used to be a hospital that treated injured miners and a masonic temple. This leads them to believe that the whole town, and not just the Crescent Mine, is haunted. |
| 3 | 3 | Vengeful Spirit | 2013-01-30 | 60 | After weeks of working in the mine, the miners finally strike gold; however, power failures occur. Meanwhile, Kristen turns to a local Native American historian for help as she tries to figure out what's going on with the paranormal activity that she avers is being picked up in town. The historian says that "the dredge," an old gold mill built on a riverboat in 1935, had disfigured the land with its 8-mile long hole and scared off all the wildlife. When she and Patrick investigate the dredge, they record what they believe to be a full-bodied apparition of a miner named "Joe." |
| 4 | 4 | Phantom Wind | 2013-02-06 | 60 | While working 16-hour days in the mine, two miners claim to have experienced something that frightens them and seems to be paranormal. After hearing their story, Patrick and Kristen encounter what they term a "phantom wind" that they believe lends proof to the miners' claim. Through research, Patrick learns that on August 13, 1917, a fire broke out in the cook's quarters of the Capital Hotel, and the entire town burned down. So he heads to the local cemetery to see who perished in the blaze and perhaps identify the voice they claim to have captured on their audio recorder, whom they call "Joe." |
| 5 | 5 | Secret Passage | 2013-02-13 | 60 | Patrick and Kristen say they find clues of the mine's connection to the secret society of the Free Masons; they believe there is a secret passage to another tunnel and set out to find it. They say "a mysterious presence" has sent "a threatening message" by disrupting the mine. During a campfire, Dingus' 9-year-old daughter goes missing after reporting a shadowy figure peeking through the trees. Stan tracks down a new mine shaft and quickly has his crew excavate it. |
| 6 | 6 | Gold Fever | 2013-02-20 | 60 | Despite finding large amounts of gold in the Crescent Mine, the miners vote to begin work in the recently discovered mine shaft. However, they are cautioned by Patrick and Kristen, who both believe an evil presence is lurking inside the old tunnel. Their feelings are backed up when they claims to capture a full-figured apparition at the face of the shaft who they think may be guarding the mine. With the mining season coming to an end, the miners start blasting the new mine. They quickly get freaked out when claims of paranormal activity arise, but they still go for the gold. |
Season 2
| Episode No. | No. Overall | Title | Airdate | Runtime | Summary |
| --- | --- | --- | --- | --- | --- |
| 1 | 7 | Return to Darkness | 2013-09-04 | 60 | The miners return to the Crescent Mine and are reunited with Patrick and Kristen, and Richard "Duck" Secord rejoins the team. Meanwhile, as the miners settle into their camp, they then discover that the previously unknown mine discovered during Season 1 had caved in due to an unknown person attempting to dig it out. They then devise a plan to tunnel from the Old Crescent Mine into the Old Unknown Mine to get to the gold. When work begins to excavate the mine, Kristen warns the miners of what might be released as a result of the blasting process. They then discover an unknown room in the mine which they dub 'The Ballroom' and explain that the area had previously been excavated. While searching the area, they find some out-of-place items. Because of this, Patrick and Kristen decide to investigate 'The Ballroom' and discover what they believe to be an entity in the area. Believing he may have seen an intruder in the area, Larry, along with Patrick and Stan, search the area but discover nothing. Patrick, after believing he was being watched, takes several pictures with his full-spectrum camera. While reviewing the pictures, Patrick discovers what he perceives as an anomaly in one and shows his findings to Kristen, who suspects it might be the previously encountered entity "Joe". Patrick and Kristen then decide to do a night time investigation in the woods and use a 100-year-old pickaxe as a trigger object to make contact with what they believe to be an entity in the area. They later present the previously discovered evidence to the miners. While reviewing the pictures taken in the 'Ballroom', Patrick and Kristen discover something they believe to be unknown on the mine wall. |
| 2 | 8 | The Lost Chamber | 2013-09-11 | 60 | |
| 3 | 9 | Phantom Intruder | 2013-09-18 | 60 | |
| 4 | 10 | Wandering Spirits | 2013-09-25 | 60 | |
| 5 | 11 | Ghosts of the Geiser Grand | 2013-10-02 | 60 | |
| 6 | 12 | Mystery Train | 2013-10-09 | 60 | |
| 7 | 13 | Massacre at Hell's Canyon | 2013-10-16 | 60 | |
| 8 | 14 | Supercharging the Supernatural | 2013-10-23 | 60 | |
| 9 | 15 | Town-wide Terror | 2013-10-30 | 60 | |
| 10 | 16 | Passageway to the Unknown | 2013-11-06 | 60 | Kristen and Stan decide to travel to the Octave Mine in Arizona and hear about the history of the mine and local legends from the mines owner. They then decide to investigate the mine and experience what they believe to be paranormal activity, and discover markings on the mine wall of what they believe to be a demon and cross markings. With the investigation now over, they leave the mine and Stan believes the mine to be promising prospect. Meanwhile, at the Crescent Mine Patrick and the miners decide to investigate the newly discovered bulkhead with RIPA, and learn about the Quartz vibrations in the mine. They discover an area of interest and decide to blast the area but inadvertently create a new opening in the side of the mountain. |
| 11 | 17 | Shadows in the Drift | 2013-11-13 | 60 | |
| 12 | 18 | The Final Barrier | 2013-11-20 | 60 | Patrick and Kristen along with Stan and Eddie investigate a stone bulkhead which they discover has 3 lots of triangles and believe it to be a Masonic symbol. The miners are faced with a decision when Patrick and Kristen reveal the evidence taken during an investigation which includes what they believe to be a growling noise, they believe what is behind the bulkhead shouldn't be released, and that it may be unsafe for the miners. The miners vote on the issue in the cook shack and decide that the gold is more important and return to the bulkhead to begin work. They are soon joined by Patrick and Kristen, and watch on as Buckett works on the bulkhead, however they hear what appears to be a structural sound and evacuate the mine as it collapses. While outside the miners watch on as the mine collapses and the portal is sealed. The miners reluctantly decide to pack up and leave as the season is coming to an end, but before they do they decide to, along with Patrick and Kristen lay a monument in honor of the miners who may be at the site. |
Related News
TVMaze