In 1965 the cold war was made a little warmer and a lot funnier due in part to the efforts of an inept, underpaid, overzealous spy: Maxwell Smart, Agent 86. The hit comedy series Get Smart is the creation of comic geniuses Buck Henry and Mel Brooks.
Series Overview
Rating
imDb Rating: 8.2 (10,060 Votes)
Metascore: N/A
Plot
Maxwell Smart, a highly intellectual but bumbling spy working for the CONTROL agency, battles the evil forces of rival spy agency KAOS with the help of his competent partner Agent 99.
Details
Rated: TV-G
Released: 18 Sep 1965
Runtime: 25 min
Genre: Action, Adventure, Comedy, Crime, Family, Mystery, Sci-Fi
Director: N/A
Writer: Mel Brooks, Buck Henry
Actors: Don Adams, Barbara Feldon, Edward Platt, Robert Karvelas
Language: English
Country: USA
Awards: Nominated for 2 Golden Globes. Another 11 wins & 11 nominations.
Total Seasons: 5
Previous Episode
I Am Curiously Yellow
Episode 5x26; May 15, 1970
Previous Episodes 5x26: I Am Curiously Yellow 5x25: Do I Hear a Vaults? 5x24: Hello, Columbus - Goodbye, America 5x23: What's It All About, Algie? 5x22: Smartacus 5x21: And Only Two Ninety-Nine 5x20: How Green Was My Valet 5x19: Witness for the Execution 5x18: The Mess of Adrian Listenger

View All Episodes
Cast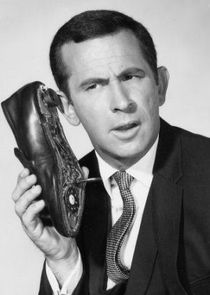 Don Adams as Maxwell Smart
Barbara Feldon as Agent 99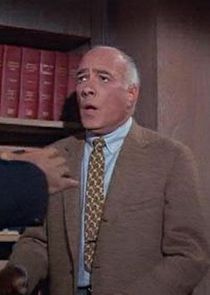 Edward Platt as Chief
View Full Cast
Skip to:
Season 1
| Episode No. | No. Overall | Title | Airdate | Runtime | Summary |
| --- | --- | --- | --- | --- | --- |
| 1 | 1 | Mr. Big | 1965-09-18 | 30 | |
| 2 | 2 | Diplomat's Daughter | 1965-09-25 | 30 | |
| 3 | 3 | School Days | 1965-10-02 | 30 | |
| 4 | 4 | Our Man in Toyland | 1965-10-09 | 30 | |
| 5 | 5 | Now You See Him... Now You Don't | 1965-10-16 | 30 | |
| 6 | 6 | Washington 4, Indians 3 | 1965-10-23 | 30 | |
| 7 | 7 | KAOS in CONTROL | 1965-10-30 | 30 | |
| 8 | 8 | The Day Smart Turned Chicken | 1965-11-06 | 30 | |
| 9 | 9 | Satan Place | 1965-11-13 | 30 | |
| 10 | 10 | Our Man in Leotards | 1965-11-20 | 30 | |
| 11 | 11 | Too Many Chiefs | 1965-11-27 | 30 | |
| 12 | 12 | My Nephew the Spy | 1965-12-04 | 30 | |
| 13 | 13 | Aboard the Orient Express | 1965-12-11 | 30 | |
| 14 | 14 | Weekend Vampire | 1965-12-18 | 30 | |
| 15 | 15 | Survival of the Fattest | 1965-12-25 | 30 | |
| 16 | 16 | Double Agent | 1966-01-08 | 30 | |
| 17 | 17 | Kisses for KAOS | 1966-01-15 | 30 | |
| 18 | 18 | The Dead Spy Scrawls | 1966-01-22 | 30 | |
| 19 | 19 | Back to the Old Drawing Board | 1966-01-29 | 30 | |
| 20 | 20 | All in the Mind | 1966-02-05 | 30 | |
| 21 | 21 | Dear Diary | 1966-02-12 | 30 | |
| 22 | 22 | Smart, the Assassin | 1966-02-19 | 30 | |
| 23 | 23 | I'm Only Human | 1966-02-26 | 30 | |
| 24 | 24 | Stakeout on Blue Mist Mountain | 1966-03-05 | 30 | |
| 25 | 25 | The Amazing Harry Hoo | 1966-03-12 | 30 | |
| 26 | 26 | Hubert's Unfinished Symphony | 1966-03-19 | 30 | |
| 27 | 27 | Ship of Spies (1) | 1966-04-02 | 30 | |
| 28 | 28 | Ship of Spies (2) | 1966-04-09 | 30 | |
| 29 | 29 | Shipment to Beirut | 1966-04-23 | 30 | |
| 30 | 30 | The Last One in is a Rotten Spy | 1966-05-07 | 30 | |
Season 2
| Episode No. | No. Overall | Title | Airdate | Runtime | Summary |
| --- | --- | --- | --- | --- | --- |
| 1 | 31 | Anatomy of a Lover | 1966-09-17 | 30 | |
| 2 | 32 | Strike While the Agent is Hot | 1966-09-24 | 30 | |
| 3 | 33 | A Spy for a Spy | 1966-10-01 | 30 | |
| 4 | 34 | The Only Way to Die | 1966-10-08 | 30 | |
| 5 | 35 | Maxwell Smart, Alias Jimmy Ballantine | 1966-10-15 | 30 | |
| 6 | 36 | Casablanca | 1966-10-22 | 30 | |
| 7 | 37 | The Decoy | 1966-10-29 | 30 | |
| 8 | 38 | Hoo Done It | 1966-11-05 | 30 | |
| 9 | 39 | Rub-a-Dub-Dub . . .Three Spies in a Sub | 1966-11-12 | 30 | |
| 10 | 40 | The Greatest Spy on Earth | 1966-11-19 | 30 | |
| 11 | 41 | Island of the Darned | 1966-11-26 | 30 | |
| 12 | 42 | Bronzefinger | 1966-12-03 | 30 | |
| 13 | 43 | Perils in a Pet Shop | 1966-12-10 | 30 | |
| 14 | 44 | The Whole Tooth and . . . | 1966-12-24 | 30 | |
| 15 | 45 | Kiss of Death | 1966-12-31 | 30 | |
| 16 | 46 | It Takes One to Know One | 1967-01-07 | 30 | |
| 17 | 47 | Someone Down Here Hates Me | 1967-01-14 | 30 | |
| 18 | 48 | Cutback at CONTROL | 1967-01-21 | 30 | |
| 19 | 49 | The Man from YENTA | 1967-01-28 | 30 | |
| 20 | 50 | The Mummy | 1967-02-04 | 30 | |
| 21 | 51 | The Girls from KAOS | 1967-02-11 | 30 | |
| 22 | 52 | Smart Fit the Battle of Jericho | 1967-02-18 | 30 | |
| 23 | 53 | Where-What-How-Who Am I? | 1967-02-25 | 30 | |
| 24 | 54 | The Expendable Agent | 1967-03-04 | 30 | |
| 25 | 55 | How to Succeed in the Spy Business Without Really Trying | 1967-03-11 | 30 | |
| 26 | 56 | Appointment in Sahara | 1967-03-25 | 30 | |
| 27 | 57 | Pussycats Galore | 1967-04-01 | 30 | |
| 28 | 58 | A Man Called Smart (1) | 1967-04-08 | 30 | |
| 29 | 59 | A Man Called Smart (2) | 1967-04-15 | 30 | |
| 30 | 60 | A Man Called Smart (3) | 1967-04-22 | 30 | |
Season 3
| Episode No. | No. Overall | Title | Airdate | Runtime | Summary |
| --- | --- | --- | --- | --- | --- |
| 1 | 61 | The Spy Who Met Himself | 1967-09-16 | 30 | |
| 2 | 62 | Viva Smart | 1967-09-23 | 30 | |
| 3 | 63 | Witness for the Persecution | 1967-10-07 | 30 | |
| 4 | 64 | The Spirit is Willing | 1967-10-14 | 30 | |
| 5 | 65 | Maxwell Smart, Private Eye | 1967-10-21 | 30 | |
| 6 | 66 | Supersonic Boom | 1967-10-28 | 30 | |
| 7 | 67 | One of Our Olives is Missing | 1967-11-04 | 30 | |
| 8 | 68 | When Good Fellows Get Together | 1967-11-18 | 30 | KAOS creates a new robot capable of destroying Hymie. |
| 9 | 69 | Dr. Yes | 1967-11-25 | 30 | |
| 10 | 70 | That Old Gang of Mine | 1967-12-02 | 30 | |
| 11 | 71 | The Mild Ones | 1967-12-09 | 30 | |
| 12 | 72 | Classification: Dead | 1967-12-23 | 30 | |
| 13 | 73 | The Mysterious Dr. T | 1967-12-30 | 30 | |
| 14 | 74 | The King Lives? | 1968-01-06 | 30 | |
| 15 | 75 | The Groovy Guru | 1968-01-13 | 30 | |
| 16 | 76 | The Little Black Book (1) | 1968-01-27 | 30 | |
| 17 | 77 | The Little Black Book (2) | 1968-02-03 | 30 | |
| 18 | 78 | Don't Look Back | 1968-02-10 | 30 | |
| 19 | 79 | 99 Loses CONTROL | 1968-02-17 | 30 | |
| 20 | 80 | The Wax Max | 1968-02-24 | 30 | |
| 21 | 81 | Operation Ridiculous | 1968-03-02 | 30 | |
| 22 | 82 | Spy, Spy, Birdie | 1968-03-09 | 30 | |
| 23 | 83 | Run, Robot, Run | 1968-03-16 | 30 | |
| 24 | 84 | The Hot Line | 1968-03-23 | 30 | |
| 25 | 85 | Die, Spy | 1968-03-30 | 30 | |
| 26 | 86 | The Reluctant Redhead | 1968-04-06 | 30 | |
Season 4
| Episode No. | No. Overall | Title | Airdate | Runtime | Summary |
| --- | --- | --- | --- | --- | --- |
| 1 | 87 | The Impossible Mission | 1968-09-21 | 30 | |
| 2 | 88 | Snoopy Smart vs. the Red Baron | 1968-09-28 | 30 | |
| 3 | 89 | Closely Watched Planes | 1968-10-05 | 30 | |
| 4 | 90 | The Secret of Sam Vittorio | 1968-10-12 | 30 | |
| 5 | 91 | Diamonds Are a Spy's Best Friend | 1968-10-19 | 30 | |
| 6 | 92 | The Worst Best Man | 1968-10-26 | 30 | |
| 7 | 93 | A Tale of Two Tails | 1968-11-02 | 30 | |
| 8 | 94 | The Return of the Ancient Mariner | 1968-11-09 | 30 | |
| 9 | 95 | With Love and Twitches | 1968-11-16 | 30 | |
| 10 | 96 | The Laser Blazer | 1968-11-30 | 30 | |
| 11 | 97 | The Farkas Fracas | 1968-12-07 | 30 | |
| 12 | 98 | Temporarily Out of CONTROL | 1968-12-14 | 30 | |
| 13 | 99 | Schwartz's Island | 1968-12-21 | 30 | |
| 14 | 100 | One Nation Invisible | 1968-12-28 | 30 | |
| 15 | 101 | Hurray for Hollywood | 1969-01-04 | 30 | |
| 16 | 102 | The Day They Raided the Knights | 1969-01-11 | 30 | |
| 17 | 103 | Tequila Mockingbird | 1969-01-18 | 30 | |
| 18 | 104 | I Shot 86 Today | 1969-02-01 | 30 | |
| 19 | 105 | Absorb the Greek | 1969-02-08 | 30 | |
| 20 | 106 | To Sire, with Love (1) | 1969-02-15 | 30 | |
| 21 | 107 | To Sire, with Love (2) | 1969-02-22 | 30 | |
| 22 | 108 | Shock It to Me | 1969-03-01 | 30 | |
| 23 | 109 | Leadside | 1969-03-08 | 30 | |
| 24 | 110 | Greer Window | 1969-03-15 | 30 | |
| 25 | 111 | The Not-So-Great Escape (1) | 1969-03-22 | 30 | |
| 26 | 112 | The Not-So-Great Escape (2) | 1969-03-29 | 30 | |
Season 5
| Episode No. | No. Overall | Title | Airdate | Runtime | Summary |
| --- | --- | --- | --- | --- | --- |
| 1 | 113 | Pheasant Under Glass | 1969-09-26 | 30 | |
| 2 | 114 | Ironhand | 1969-10-03 | 30 | |
| 3 | 115 | Valerie of the Dolls | 1969-10-10 | 30 | |
| 4 | 116 | Widow Often Annie | 1969-10-17 | 30 | |
| 5 | 117 | The Treasure of C. Errol Madre | 1969-10-24 | 30 | |
| 6 | 118 | Smart Fell on Alabama | 1969-10-31 | 30 | |
| 7 | 119 | And Baby Makes Four (1) | 1969-11-07 | 30 | |
| 8 | 120 | And Baby Makes Four (2) | 1969-11-14 | 30 | |
| 9 | 121 | Physician: Impossible | 1969-11-21 | 30 | |
| 10 | 122 | The Apes of Wrath | 1969-11-28 | 30 | |
| 11 | 123 | Age Before Duty | 1969-12-05 | 30 | |
| 12 | 124 | Is This Trip Necessary? | 1969-12-12 | 30 | |
| 13 | 125 | Ice Station Siegfried | 1969-12-19 | 30 | |
| 14 | 126 | Moonlighting Becomes You | 1970-01-02 | 30 | |
| 15 | 127 | House of Max (1) | 1970-01-09 | 30 | |
| 16 | 128 | House of Max (2) | 1970-01-16 | 30 | |
| 17 | 129 | Rebecca of Funny-Folk Farm | 1970-01-23 | 30 | |
| 18 | 130 | The Mess of Adrian Listenger | 1970-01-30 | 30 | |
| 19 | 131 | Witness for the Execution | 1970-02-06 | 30 | |
| 20 | 132 | How Green Was My Valet | 1970-02-13 | 30 | |
| 21 | 133 | And Only Two Ninety-Nine | 1970-02-20 | 30 | |
| 22 | 134 | Smartacus | 1970-02-27 | 30 | |
| 23 | 135 | What's It All About, Algie? | 1970-04-24 | 30 | |
| 24 | 136 | Hello, Columbus - Goodbye, America | 1970-05-01 | 30 | |
| 25 | 137 | Do I Hear a Vaults? | 1970-05-08 | 30 | |
| 26 | 138 | I Am Curiously Yellow | 1970-05-15 | 30 | |
Series Cast
| | | | |
| --- | --- | --- | --- |
| | Don Adams | as Maxwell Smart | |
| | Barbara Feldon | as Agent 99 | |
| | Edward Platt | as Chief | |
Series Crew
| | Position | Name |
| --- | --- | --- |
| | Creator | Buck Henry |
| | Creator | Mel Brooks |
Related News
TVMaze