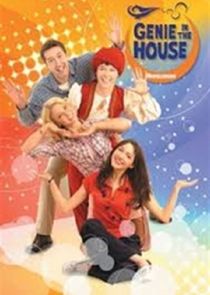 Widower Dad with two teenage daughters move into a new house which contains a lamp with a trainee Genie called Adil. Father has banned any Magic in the house and yet the girls and Adil the Genie find ways to get themselves in to trouble using Adils wish Granting powers.
Series Overview
Rating
imDb Rating: 4.2 (460 Votes)
Metascore: N/A
Plot
Widower dad with 2 teenage daughters move into new house & find a magic lamp with a trainee genie named Adil inside.Dad has banned any magic in the house yet the girls & a genie find ways to get themselves into trouble using Adil's wish-granting powers.
Details
Rated: N/A
Released: 21 May 2006
Runtime: 30 min
Genre: Comedy, Fantasy
Director: N/A
Writer: Steven Bawol
Actors: Victoria Longley, Jordan Metcalfe, Adam Morris, Katie Sheridan
Language: English
Country: UK
Awards: N/A
Total Seasons: 3
Previous Episode
Legend of the Dragon - Part 3
Episode 3x26; Dec 04, 2010
Previous Episodes 3x26: Legend of the Dragon - Part 3 3x25: Legend of the Dragon - Part 2 3x24: Legend of the Dragon - Part 1 3x23: Genie Without a Lamp - Part 2 3x22: Genie Without a Lamp - Part 1 3x21: World Genie Day 3x20: Max Actor 3x19: Don't Tie Me Down 3x18: Our House

View All Episodes
Cast
Katie Sheridan as Sophie Norton
Jordan Metcalfe as Adil
Vicky Longley as Emma Norton
Adam Morris as Phillip Norton
View Full Cast
Recent News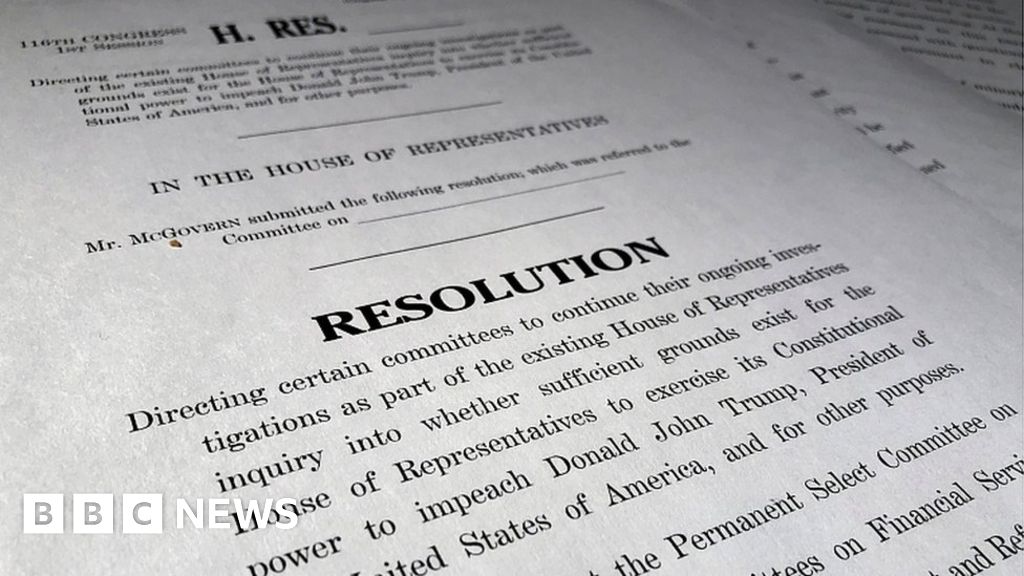 The best garage door openers
When it's raining outside and you're staring at a closed garage door from inside your dry vehicle, you're going to wish you had an automatic garage door opener installed. The Chamberlain WD832KEV garage door opener is reliable, works well, and doesn't have a …
via NewsAPI
View More Related News
Skip to:
Season 1
| Episode No. | No. Overall | Title | Airdate | Runtime | Summary |
| --- | --- | --- | --- | --- | --- |
| 1 | 1 | The Clones | 2006-05-29 | 30 | |
| 2 | 2 | My New Best Friend | 2006-05-30 | 30 | |
| 3 | 3 | Cave Dad | 2006-05-31 | 30 | |
| 4 | 4 | Say Cheese | 2006-06-01 | 30 | |
| 5 | 5 | Puppy Love | 2006-06-02 | 30 | |
| 6 | 6 | Teacher Adil | 2006-06-05 | 30 | |
| 7 | 7 | Girlband | 2006-06-06 | 30 | |
| 8 | 8 | Daddy Cool | 2006-06-07 | 30 | |
| 9 | 9 | Cuckoo in the Lamp | 2006-06-08 | 30 | |
| 10 | 10 | Kidding Around | 2006-06-09 | 30 | |
| 11 | 11 | Rock Me Amadeus | 2006-06-12 | 30 | |
| 12 | 12 | Maxed Out | 2006-06-13 | 30 | |
| 13 | 13 | Gnome Sweet Gnome | 2006-06-14 | 30 | |
| 14 | 14 | Do You Want to Dance? | 2006-10-09 | 30 | |
| 15 | 15 | Control Freak | 2006-10-10 | 30 | |
| 16 | 16 | Living Doll | 2006-10-11 | 30 | |
| 17 | 17 | Game On | 2006-10-12 | 30 | |
| 18 | 18 | Out of Our Minds | 2006-10-16 | 30 | |
| 19 | 19 | For You Spies | 2006-10-17 | 30 | |
| 20 | 20 | Election | 2006-10-18 | 30 | |
| 21 | 21 | No Time Like the Future | 2006-10-19 | 30 | |
| 22 | 22 | Me Me Me | 2006-10-23 | 30 | |
| 23 | 23 | I Love Adil | 2006-10-24 | 30 | |
| 24 | 24 | Mummy Dearest | 2006-10-25 | 30 | |
| 25 | 25 | Witch Way | 2006-10-26 | 30 | |
| 26 | 26 | Emma TV | 2007-05-07 | 30 | |
Season 2
| Episode No. | No. Overall | Title | Airdate | Runtime | Summary |
| --- | --- | --- | --- | --- | --- |
| 1 | 27 | The Blob | 2007-11-05 | 30 | |
| 2 | 28 | I Feel Like Singing | 2007-11-06 | 30 | |
| 3 | 29 | Return of Abdab | 2007-11-07 | 30 | |
| 4 | 30 | Genie Swap | 2007-11-08 | 30 | |
| 5 | 31 | Soap Opera | 2007-11-09 | 30 | |
| 6 | 32 | Eau de Sophie | 2007-11-12 | 30 | |
| 7 | 33 | Juice Wars | 2007-11-13 | 30 | |
| 8 | 34 | Super Max | 2007-11-14 | 30 | |
| 9 | 35 | My Chair Lady | 2007-11-15 | 30 | |
| 10 | 36 | Junior Genie | 2007-11-16 | 30 | |
| 11 | 37 | Double Trouble | 2007-12-05 | 30 | |
| 12 | 38 | Princess Emma | 2007-12-06 | 30 | |
| 13 | 39 | Girls Will Be Boys | 2007-12-07 | 30 | |
| 14 | 40 | Genie Flu | 2007-12-10 | 30 | |
| 15 | 41 | Good Morning, Miss Norton | 2007-12-11 | 30 | |
| 16 | 42 | Drama Queen | 2007-12-12 | 30 | |
| 17 | 43 | Back to the Eighties | 2008-05-21 | 30 | |
| 18 | 44 | Forget About It | 2008-05-22 | 30 | |
| 19 | 45 | Genie of the Year | 2008-05-23 | 30 | |
| 20 | 46 | Bamboozled | 2008-05-24 | 30 | |
| 21 | 47 | Car Wash | 2008-05-25 | 30 | |
| 22 | 48 | Mr. Write | 2008-05-26 | 30 | |
| 23 | 49 | You've Been Framed | 2008-05-27 | 30 | |
| 24 | 50 | Return to Balamkadaar - Part 1 | 2008-05-28 | 30 | |
| 25 | 51 | Return to Balamkadaar - Part 2 | 2008-05-29 | 30 | |
| 26 | 52 | Return to Balamkadaar - Part 3 | 2008-05-30 | 30 | |
Season 3
| Episode No. | No. Overall | Title | Airdate | Runtime | Summary |
| --- | --- | --- | --- | --- | --- |
| 1 | 53 | World of Emma | 2008-11-03 | 30 | |
| 2 | 54 | The Curse of the Genie Ring | 2008-11-04 | 30 | |
| 3 | 55 | Pony Tale | 2009-01-06 | 30 | |
| 4 | 56 | Teacher's Pet | 2008-11-07 | 30 | |
| 5 | 57 | Groovy Kind of Guy | 2008-11-08 | 30 | |
| 6 | 58 | Look to the Future | 2008-11-09 | 30 | |
| 7 | 59 | Genie Hotline | 2008-11-10 | 30 | |
| 8 | 60 | Fame School | 2008-11-20 | 30 | |
| 9 | 61 | Adil Goes to School - Part 1 | 2008-12-31 | 30 | |
| 10 | 62 | Adil Goes to School - Part 2 | 2008-12-31 | 30 | |
| 11 | 63 | At Home with the Hortons | 2009-01-05 | 30 | |
| 12 | 64 | House of Ghosts | 2009-08-10 | 30 | |
| 13 | 65 | Rock On | 2009-08-11 | 30 | |
| 14 | 66 | Sophie Genie | 2009-08-12 | 30 | |
| 15 | 67 | Yo Ho Adil | 2009-08-13 | 30 | |
| 16 | 68 | Rock the Casbah | 2009-08-14 | 30 | |
| 17 | 69 | Flower Power | 2009-08-17 | 30 | |
| 18 | 70 | Our House | 2008-08-18 | 30 | |
| 19 | 71 | Don't Tie Me Down | 2009-08-19 | 30 | |
| 20 | 72 | Max Actor | 2009-08-20 | 30 | |
| 21 | 73 | World Genie Day | 2009-08-21 | 30 | |
| 22 | 74 | Genie Without a Lamp - Part 1 | 2010-02-21 | 30 | |
| 23 | 75 | Genie Without a Lamp - Part 2 | 2010-02-21 | 30 | |
| 24 | 76 | Legend of the Dragon - Part 1 | 2010-12-04 | 30 | |
| 25 | 77 | Legend of the Dragon - Part 2 | 2010-12-04 | 30 | |
| 26 | 78 | Legend of the Dragon - Part 3 | 2010-12-04 | 30 | |
Series Cast
| | | | |
| --- | --- | --- | --- |
| | Katie Sheridan | as Sophie Norton | |
| | Jordan Metcalfe | as Adil | |
| | Vicky Longley | as Emma Norton | |
| | Adam Morris | as Phillip Norton | |
Related News
TVMaze