For 1,000 years, a race of heroic creatures has been frozen in stone -- the victims of human betrayal. Now, with the magic spell broken, these amazing Gargoyles awaken from their slumber to find themselves transported from the moors of Scotland to the bustling metropolis of New York City.
Series Overview
Rating
imDb Rating: 8.0 (12,757 Votes)
Metascore: N/A
Plot
A clan of heroic night creatures pledge to protect modern New York City as they did in Scotland one thousand years earlier.
Details
Rated: TV-PG
Released: 24 Oct 1994
Runtime: 30 min
Genre: Animation, Action, Adventure, Crime, Drama, Family, Fantasy, Mystery, Romance, Thriller
Director: N/A
Writer: Greg Weisman
Actors: Keith David, Salli Richardson-Whitfield, Jeff Bennett, Frank Welker
Language: English
Country: USA
Awards: 1 win & 11 nominations.
Total Seasons: 2
Previous Episode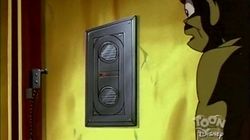 Angels in the Night
Episode 3x13; Feb 22, 1997
The gargoyles are attacked by the Quarrymen, who endanger a train's passengers during the battle.
Previous Episodes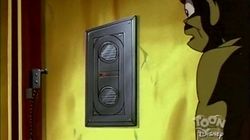 3x13: Angels in the Night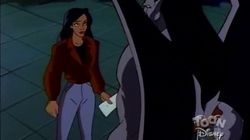 3x12: Seeing Isn't Believing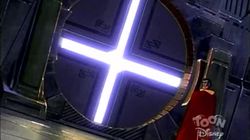 3x11: To Serve Mankind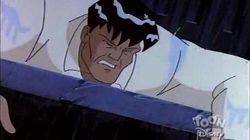 3x10: ...For It May Come True


3x9: Generations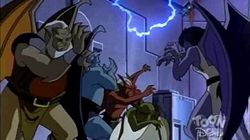 3x8: Genesis Undone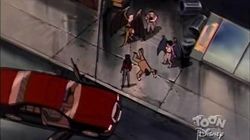 3x7: And Justice for All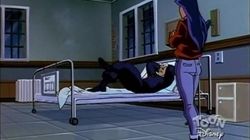 3x6: The Dying of the Light


3x5: A Bronx Tail

View All Episodes
Cast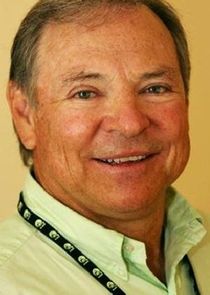 Frank Welker as Bronx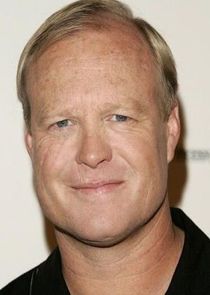 Bill Fagerbakke as Broadway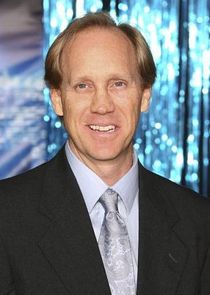 Jeff Bennett as Brooklyn
Jeff Bennett as Owen Burnett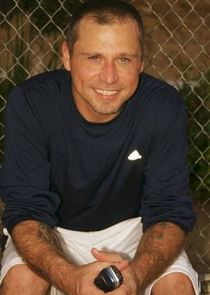 Thom Adcox-Hernandez as Lexington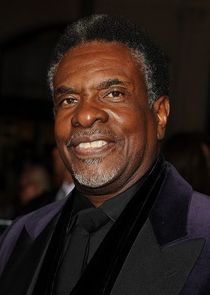 Keith David as Goliath
View Full Cast
Skip to:
Season 1
| Episode No. | No. Overall | Title | Airdate | Runtime | Summary |
| --- | --- | --- | --- | --- | --- |
| 1 | 1 | Awakening (1) | 1994-10-24 | 30 | The gargoyles defend a Scottish castle in 994 that is being attacked by Vikings. |
| 2 | 2 | Awakening (2) | 1994-10-25 | 30 | The gargoyles battle Viking invaders in 994 but end up being cursed to remain stone statues, until a wealthy businessman in the 20th century discovers them. |
| 3 | 3 | Awakening (3) | 1994-10-26 | 30 | The gargoyles come to life in New York and meet their benefactor Xanatos and police officer Maza, and help them search for a stolen disc that was taken from the castle. |
| 4 | 4 | Awakening (4) | 1994-10-27 | 30 | Elisa and Goliath survive an attack in Central Park, and Goliath is reunited with his wife. |
| 5 | 5 | Awakening (5) | 1994-10-28 | 30 | The gargoyles search for stolen discs and are attacked by robotic gargoyles. |
| 6 | 6 | The Thrill of the Hunt | 1994-11-04 | 30 | The gargoyles meet their favorite TV heroes but soon learn that they aren't all they pretend to be. |
| 7 | 7 | Temptation | 1994-11-11 | 30 | Demona tries to convince Brooklyn and Goliath that humans and gargoyles cannot coexist. |
| 8 | 8 | Deadly Force | 1994-11-18 | 30 | Elisa is accidentally shot by Broadway, who takes out his frustration on various criminals. |
| 9 | 9 | Enter MacBeth | 1995-01-06 | 30 | A stranger makes Xanatos an offer for the gargoyles. |
| 10 | 10 | The Edge | 1995-01-13 | 30 | Goliath is framed for a robbery at a museum after a piece of jewelry is stolen. |
| 11 | 11 | Long Way to Morning | 1995-01-20 | 30 | Goliath recalls a mission to save a book of spells while recovering from a wound suffered in a confrontation with Demona. |
| 12 | 12 | Her Brother's Keeper | 1995-01-27 | 30 | Xanatos is the target of an assassin, so hires Elisa's brother to be his bodyguard. |
| 13 | 13 | Reawakening | 1995-02-03 | 30 | Xanatos and Demona create a new gargoyle to battle the already existing creatures. |
Season 2
| Episode No. | No. Overall | Title | Airdate | Runtime | Summary |
| --- | --- | --- | --- | --- | --- |
| 1 | 14 | Leader of the Pack | 1995-09-04 | 30 | |
| 2 | 15 | Metamorphosis | 1995-09-05 | 30 | |
| 3 | 16 | Legion | 1995-09-06 | 30 | |
| 4 | 17 | A Lighthouse in the Sea of Time | 1995-09-07 | 30 | |
| 5 | 18 | The Mirror | 1995-09-11 | 30 | |
| 6 | 19 | The Silver Falcon | 1995-09-12 | 30 | |
| 7 | 20 | Eye of the Beholder | 1995-09-13 | 30 | |
| 8 | 21 | Vows | 1995-09-14 | 30 | |
| 9 | 22 | City of Stone (1) | 1995-09-18 | 30 | |
| 10 | 23 | City of Stone (2) | 1995-09-19 | 30 | |
| 11 | 24 | City of Stone (3) | 1995-09-20 | 30 | |
| 12 | 25 | City of Stone (4) | 1995-09-21 | 30 | Demona casts a spell on the city through a TV broadcast. Voices: Jeff Bennett; Emma Samms. |
| 13 | 26 | High Noon | 1995-09-25 | 30 | |
| 14 | 27 | Outfoxed | 1995-09-28 | 30 | |
| 15 | 28 | The Price | 1995-10-12 | 30 | |
| 16 | 29 | Revelations | 1995-10-26 | 30 | |
| 17 | 30 | Double Jeopardy | 1995-11-06 | 30 | |
| 18 | 31 | Upgrade | 1995-11-09 | 30 | |
| 19 | 32 | Protection | 1995-11-13 | 30 | |
| 20 | 33 | The Cage | 1995-11-16 | 30 | Elisa attempts to restore her relationship with her brother while Goliath tries to find a cure for the mutates. |
| 21 | 34 | Avalon (1) | 1995-11-20 | 30 | A boy asks Goliath to return with him to the mystical island of Avalon to battle the evil Archmage. |
| 22 | 35 | Avalon (2) | 1995-11-21 | 30 | Goliath goes to the mystical island of Avalon to battle the evil Archmage and uncovers disturbing secrets from the past. |
| 23 | 36 | Avalon (3) | 1995-11-22 | 30 | Goliath continues to battle the evil Archmage on the mystical island of Avalon. |
| 24 | 37 | Shadows of the Past | 1995-11-23 | 30 | Goliath recalls painful memories when he revisits Castle Wyvern. |
| 25 | 38 | Heritage | 1995-11-27 | 30 | Goliath and the world tourists attempt to return to Manhattan but are thwarted by Raven the Trickster, one of Oberon's children. |
| 26 | 39 | Monsters | 1995-11-28 | 30 | Sevarius attempts to capture the Loch Ness Monster so he can conduct experiments on the legendary creature. |
| 27 | 40 | Golem | 1995-12-14 | 30 | Goliath visits Prague, where a rabbi attempts to bring a golem to life in order to fight organized crime. |
| 28 | 41 | Sanctuary | 1995-12-18 | 30 | Goliath visits Paris and encounters Demona, Thailog and MacBeth, who are all involved in an evil scheme. |
| 29 | 42 | M.I.A. | 1995-12-21 | 30 | Goliath visits London, where he meets a group of fellow gargoyles and is accused in a death that happened 40 years earlier. |
| 30 | 43 | Grief | 1995-12-28 | 30 | Xanatos seeks immortality by gaining control of a death god in Egypt. |
| 31 | 44 | Kingdom | 1996-02-05 | 30 | Goliath mysteriously disappears, and Brooklyn searches for him. Meanwhile, a power struggle develops among the mutants. |
| 32 | 45 | The Hound of Ulster | 1996-02-06 | 30 | Goliath visits Ireland and is trapped by a banshee who believes Goliath is trying to take her back to Avalon. |
| 33 | 46 | Walkabout | 1996-02-07 | 30 | A nanorobot experiment in Australia goes horribly awry. |
| 34 | 47 | Mark of the Panther | 1996-02-08 | 30 | Goliath and his friends arrive in Nigeria, where they encounter Elisa's mother and discover that panthers are turning into humans. |
| 35 | 48 | Pendragon | 1996-02-12 | 30 | Arthur and Griff search for Excalibur in London. But they are soon summoned to Manhattan, where they battle MacBeth. |
| 36 | 49 | Eye of the Storm | 1996-02-13 | 30 | During a visit to Norway, a one-eyed man tries to take the Eye of Odin from Goliath, who refuses to part with it. |
| 37 | 50 | The New Olympians | 1996-02-14 | 30 | Goliath and his friends discover the secret city of New Olympus and encounter creatures from Greek mythology. |
| 38 | 51 | The Green | 1996-02-15 | 30 | Goliath and his friends visit Guatemala, where they try to stop loggers from destroying a rain forest. |
| 39 | 52 | Sentinel | 1996-02-19 | 30 | Elisa disappears on Easter Island. When she is found, she has no memory of the gargoyles. |
| 40 | 53 | Bushido | 1996-02-20 | 30 | |
| 41 | 54 | Cloud Fathers | 1996-02-21 | 30 | |
| 42 | 55 | Ill Met by Moonlight | 1996-02-22 | 30 | |
| 43 | 56 | Future Tense | 1996-04-25 | 30 | |
| 44 | 57 | The Gathering (1) | 1996-04-29 | 30 | |
| 45 | 58 | The Gathering (2) | 1996-04-30 | 30 | |
| 46 | 59 | Vendettas | 1996-05-01 | 30 | |
| 47 | 60 | Turf | 1996-05-06 | 30 | Crime boss Tomas Brod attempts to establish his empire in New York, so Elisa infiltrates his gang to stop him. |
| 48 | 61 | The Reckoning | 1996-05-07 | 30 | Demona is captured by the gargoyles, but they begin to suspect that she manipulated them into doing so. |
| 49 | 62 | Possession | 1996-05-08 | 30 | A magic lesson inadvertently causes Broadway and Angela to possess new personalities. |
| 50 | 63 | Hunter's Moon (1) | 1996-05-13 | 30 | A new hunter seeks to destroy the gargoyles. Meanwhile, Elisa gets a new partner after she transfers to the night shift. |
| 51 | 64 | Hunter's Moon (2) | 1996-05-14 | 30 | Goliath seeks revenge against a new hunter who is out to destroy the gargoyles. |
| 52 | 65 | Hunter's Moon (3) | 1996-05-15 | 30 | The gargoyles battle a hunter who's out to destroy them. |
Series Cast
| | | | |
| --- | --- | --- | --- |
| | Frank Welker | as Bronx | |
| | Bill Fagerbakke | as Broadway | |
| | Jeff Bennett | as Brooklyn | |
| | Jeff Bennett | as Owen Burnett | |
| | Thom Adcox-Hernandez | as Lexington | |
| | Keith David | as Goliath | |
| | Edward Asner | as Hudson | |
| | Jonathan Frakes | as David Xanatos | |
| | Marina Sirtis | as Demona | |
| | Salli Richardson-Whitfield | as Elisa Maza | |
| | Brigitte Bako | as Angela | |
Series Crew
| | Position | Name |
| --- | --- | --- |
| | Creator | Greg Weisman |
| | Supervising Producer | Frank Paur |
Related News
TVMaze