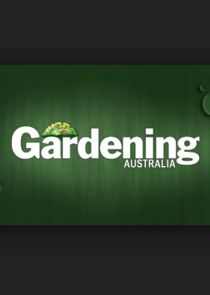 Gardening Australia provides practical, realistic, and credible horticultural and gardening advice, inspiring and entertaining all Australian gardeners around the nation. Presented by Australia's leading horticultural experts, Gardening Australia is a valuable resource to all gardeners through the television program, the magazine, books, DVDs and extensive online content.
Series Overview
Rating
imDb Rating: 7.0 (26 Votes)
Metascore: N/A
Plot
N/A
Details
Rated: N/A
Released: N/A
Runtime: 30 min
Genre: Documentary
Director: N/A
Writer: N/A
Actors: Jane Edmanson
Language: English
Country: Australia
Awards: 1 nomination.
Total Seasons: 22
Next Episode
Episode 17
Episode 31x17; May 29, 2020
Costa Georgiadis meets GA presenter Clarence Slockee at a native rooftop farm, Jane Edmanson explores a patch of highly endangered grassland and we meet Yindjibarndi artist Katie West to explore her plant-based art practice.
Previous Episode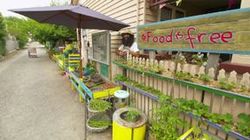 Episode 16
Episode 31x16; May 22, 2020
Jerry Coleby-Williams checks out a successful wildlife corridor, Sophie Thomson visits a farm growing botanicals for beauty products, Tino Carnevale demonstrates crop rotation and Jane Edmanson makes a kokedama.
Episodes 31x17: Episode 17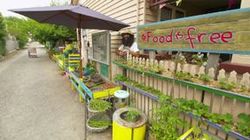 31x16: Episode 16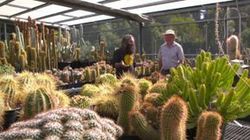 31x15: Episode 15


31x14: Episode 14


31x13: Episode 13


31x12: Episode 12


31x11: Episode 11


31x10: Episode 10


31x9: Episode 9

View All Episodes
Skip to:
Season 1
| Episode No. | No. Overall | Title | Airdate | Runtime | Summary |
| --- | --- | --- | --- | --- | --- |
Season 2
| Episode No. | No. Overall | Title | Airdate | Runtime | Summary |
| --- | --- | --- | --- | --- | --- |
Season 3
| Episode No. | No. Overall | Title | Airdate | Runtime | Summary |
| --- | --- | --- | --- | --- | --- |
Season 4
| Episode No. | No. Overall | Title | Airdate | Runtime | Summary |
| --- | --- | --- | --- | --- | --- |
Season 5
| Episode No. | No. Overall | Title | Airdate | Runtime | Summary |
| --- | --- | --- | --- | --- | --- |
Season 6
| Episode No. | No. Overall | Title | Airdate | Runtime | Summary |
| --- | --- | --- | --- | --- | --- |
Season 7
| Episode No. | No. Overall | Title | Airdate | Runtime | Summary |
| --- | --- | --- | --- | --- | --- |
Season 8
| Episode No. | No. Overall | Title | Airdate | Runtime | Summary |
| --- | --- | --- | --- | --- | --- |
Season 9
| Episode No. | No. Overall | Title | Airdate | Runtime | Summary |
| --- | --- | --- | --- | --- | --- |
Season 10
| Episode No. | No. Overall | Title | Airdate | Runtime | Summary |
| --- | --- | --- | --- | --- | --- |
Season 11
| Episode No. | No. Overall | Title | Airdate | Runtime | Summary |
| --- | --- | --- | --- | --- | --- |
Season 12
| Episode No. | No. Overall | Title | Airdate | Runtime | Summary |
| --- | --- | --- | --- | --- | --- |
Season 13
| Episode No. | No. Overall | Title | Airdate | Runtime | Summary |
| --- | --- | --- | --- | --- | --- |
Season 14
| Episode No. | No. Overall | Title | Airdate | Runtime | Summary |
| --- | --- | --- | --- | --- | --- |
Season 15
| Episode No. | No. Overall | Title | Airdate | Runtime | Summary |
| --- | --- | --- | --- | --- | --- |
Season 16
| Episode No. | No. Overall | Title | Airdate | Runtime | Summary |
| --- | --- | --- | --- | --- | --- |
Season 17
| Episode No. | No. Overall | Title | Airdate | Runtime | Summary |
| --- | --- | --- | --- | --- | --- |
Season 18
| Episode No. | No. Overall | Title | Airdate | Runtime | Summary |
| --- | --- | --- | --- | --- | --- |
Season 19
| Episode No. | No. Overall | Title | Airdate | Runtime | Summary |
| --- | --- | --- | --- | --- | --- |
Season 20
| Episode No. | No. Overall | Title | Airdate | Runtime | Summary |
| --- | --- | --- | --- | --- | --- |
Season 21
| Episode No. | No. Overall | Title | Airdate | Runtime | Summary |
| --- | --- | --- | --- | --- | --- |
| 1 | 1 | A Cluttered Garden - Preventing Soil Erosion - The Vegie Guide - Understanding Bush Foods - Weed Alert - Coffee - Government House, NT | 2010-02-06 | 30 | |
| 2 | 2 | A Townsville Garden - Citrus Maintenance - Understanding Plant Uses - Weed Alert - Curry Plant - Growing Proteas and Waratahs | 2010-02-13 | 30 | |
| 3 | 3 | The Vegie Patch - Creating a Pond - Understanding the Environment - Rose Renovation - Self-watering Pots | 2010-02-20 | 30 | |
| 4 | 4 | Planting Water Lilies - Tip and Trick - The Point Preschool - The Vegie Plot - The Vegie Guide - March - Gardener of the Year 2009 | 2010-02-27 | 30 | |
| 5 | 5 | Amanda's Garden - The Vegie Patch - Autumn Planting - Dead Easy Seeds - A Master Gardener | 2010-03-06 | 30 | |
| 6 | 6 | Geoffrey's Garden - Autumn Maintenance - Planning a Garden - An Adaptive Gardener - The Vegie Guide - Attila the Collector | 2010-03-27 | 30 | |
| 7 | 7 | Weather Tips - The Vegie Patch - A Lawn for the Tropics - Winter Herbs - Greywater Tips - The Happy Gardener | 2010-04-03 | 30 | |
| 8 | 8 | A Crash Test Garden - Leonie's Pest Remedies - Dividing Globe Artichokes - Old Fashioned Garden Tips - The Vegie Guide - A Walled Garden | 2010-04-10 | 30 | |
| 9 | 9 | Coralee's Garden - Fertilising Sloping Ground - The Vegie Patch - Ornamental Gingers - Building a Shadehouse - A Dog's Garden | 2010-04-17 | 30 | |
| 10 | 10 | Planting Bulbs - Planting Winter Vegetables - Planning a Bed - Dealing with Shade - The Vegie Guide - Gardening in Ballarat/High on a Hill | 2010-04-24 | 30 | |
| 11 | 11 | The Vegie Plot - Dry Climate Bulbs - Habitat Gardeners - Heirloom Vegies - A Fremantle Garden | 2010-05-01 | 30 | |
| 12 | 12 | Michelle's Garden - Making Potting Mixes - Common Gardening Problems - The Vegie Guide - Spinifex - The Vegie Patch | 2010-05-08 | 30 | |
| 13 | 13 | The Vegie Patch - Moving the Garden - Paper Pots - Deciduous Plants - Spring Cottage | 2010-05-15 | 30 | |
| 14 | 14 | Harvesting Pumpkins - Repairing the Lawn - Gardening in Byron Bay - Fruits of the Rainforest - Espaliering Shrubs - The Vegie Guide | 2010-05-22 | 30 | |
| 15 | 15 | Margie's Garden - Building a Raised Vegie Garden - Josh's New Front Garden - Propagating Cassava - Designing a Courtyard Garden - Shirley's Native Garden | 2010-05-29 | 30 | |
| 16 | 16 | Herb Garden Overhaul - Cumberland Plain Woodland - The Vegie Guide - The Meaning of Leaf - Tomatoes for the Tropics - Sprout Community Garden | 2010-06-05 | 30 | |
| 17 | 17 | Stephen's Perennial Border - Vegie Garden Timber - A Shade Loving Plant - National Camellia Gardens - Protecting Your Mulch - The Vegie Patch | 2010-06-12 | 30 | |
| 18 | 18 | Variegated Foliage - Starting a Rose Garden - Colour in Winter - The Vegie Patch - Pollinating Macadamia Trees - The Vegie Guide - Teresa Rocchi's Garden | 2010-06-19 | 30 | |
| 19 | 19 | Annie's Garden - John's Plot - Monty Don - Succulents for the Shade - Jerry's Neighbours | 2010-06-26 | 30 | |
| 20 | 20 | Stephen's Pond - Lilly Pillies - Structure in the Garden - The Vegie Guide - Looking after Roses - Front Garden Makeover | 2010-07-03 | 30 | |
| 21 | 21 | Fertiliser Teas - The Vegie Patch - Cottage Garden Maintenance - Pruning Tools - Designing a Kid's Garden | 2010-07-10 | 30 | |
| 22 | 22 | Josh's New Backyard - Sydney Sandstone Soil - The Vegie Guide - Gardening in Central Victoria - Building a No-Dig Garden - A Garden in the Bush | 2010-07-17 | 30 | |
| 23 | 23 | Anthony and Claire's Garden - The Vegie Patch - Tree Staking - Gardening Under Gums - Designing a Formal Garden - Subtropical Harvesting | 2010-07-24 | 30 | |
| 24 | 24 | Building a Vegie Bed - The Vegie Guide - Tom and Lorna's Garden - Erinose Mite - Hardwood Cuttings - Planting the No-dig Garden | 2010-07-31 | 30 | |
| 25 | 25 | The Vegie Patch - Fruit Tree Maintenance - Ringwood Community Garden - Pest Traps - Winter Lawn Maintenance - Urban Eden | 2010-08-07 | 30 | |
| 26 | 26 | The Vegie Patch - Gum Trees - Grid Planting - The Vegie Guide - Textured Garden - Euphorbias - Stephanie Alexander | 2010-08-14 | 30 | |
| 27 | 27 | Planting the Front Garden - Karen's Garden - Moving a Tree Fern - The Vegie Guide - Water Plants - Seasonal Top End Vegies | 2010-08-28 | 30 | |
| 28 | 28 | John's Plot - Propagating Grasses - Planting Potatoes - Gardening in Cairns - Edible Hedges - Tropical Garden Cottage | 2010-09-04 | 30 | |
| 29 | 29 | Designing a Vegie Garden - Reviving Succulents - Cape Banks - Potted Flowering Bulbs - Problem Solving in the Garden - Earimil - Earimil | 2010-08-11 | 30 | |
| 30 | 30 | Sue's Garden - Potted Produce - Fig Trees - An Inner City Garden - Planting Passionfruit - The Vegie Patch | 2010-09-18 | 30 | |
| 31 | 31 | Gardening Under Eaves - The Vegie Patch - The Vegie Guide - Deep Planting - A Tropical Herb Garden - Theo's Garden | 2010-09-25 | 30 | |
| 32 | 32 | John's Plot - Native Climbers - Perennial Border Maintenance - Seed Saving - Layering Natives - A Shared Garden | 2010-10-02 | 30 | |
| 33 | 33 | Subtropical Flowering Annuals - Dividing Orchids - The Vegie Patch - The Vegie Guide - Ollie's Garden - A Garden for Life | 2010-10-09 | 30 | |
| 34 | 34 | Helen's Garden - Bare Patches - Surf Coast Gardening - The Vegie Patch - Unique Plants - Passionfruit | 2010-10-16 | 30 | |
| 35 | 35 | Tropical Centre - Treating Paw Paw Virus - A Potted Garden - The Vegie Guide - Fruit Fly - A Clever Design | 2010-10-23 | 30 | |
| 36 | 36 | The Vegie Patch - Easy Propagation - Spring Flowers - Drawing for Design - Sub-Tropical Vegies - Native Wonderland | 2010-10-30 | 30 | |
| 37 | 37 | The Vegie Patch - The Vegie Guide - Worm Farm - A Haven in Newcastle - Kemi's Garden | 2010-11-06 | 30 | |
| 38 | 38 | Val's Garden - Gardening in Toowoomba - Spring Natives - John's Plot - A Bush Food Garden - A Grand Champion Garden | 2010-11-06 | 30 | |
| 39 | 39 | Protecting with Plants - Attracting Pollinators - The Vegie Patch - The Vegie Guide - Pruning an Olive Tree - Daniel's Garden | 2010-11-20 | 30 | |
| 40 | 40 | Overcoming Pests - Garden Design Inspiration - Cordylines and Crotons - Su's Garden - Poh's Family Garden | 2010-11-27 | 30 | |
| 41 | 41 | Woody Pear Garden - Summer Jobs - Gwen's Garden - Dwarf Apples - Mistletoe - The Vegie Guide | 2010-12-04 | 30 | |
| 42 | 42 | Anthony and Claire's Garden - Correcting Iron Deficiency - Spinifex - Building a Shadehouse - Sydney Sandstone Soil - Tree Staking - Teresa Rocchi's Garden | 2010-12-11 | 30 | |
| 43 | 43 | The Vegie Patch - Understanding Bush Foods - Coralee's Garden - Front Garden Makeover - Tom and Lorna's Garden | 2010-12-18 | 30 | |
| 44 | 44 | Planning a Garden - Jerry's Neighbours - Dealing With Shade - Edible Hedges - Shirley's Native Garden | 2011-01-01 | 30 | |
| 45 | 45 | Stephen's Perennial Border - Ask It/Solve It - The Vegie Patch - Understanding Plant Uses - Leonie's Pest Remedies - Habitat Gardeners | 2011-01-08 | 30 | |
| 46 | 46 | A Townsville Garden - Fruit Tree Maintenance - Fruit Fly - Bare Patches - A Dog's Garden | 2011-01-15 | 30 | |
| 47 | 47 | Old Fashioned Garden Tips - Point Preschool - Planning a Bed - Understanding the Environment - Moving the Garden | 2011-01-22 | 30 | |
| 48 | 48 | Spring Flowers - Stephanie Alexander - Cumberland Plain Woodland - Drawing for Design - Kemi's Garden | 2011-01-29 | 30 | |
Season 22
| Episode No. | No. Overall | Title | Airdate | Runtime | Summary |
| --- | --- | --- | --- | --- | --- |
| 1 | 49 | Paula and Michael's Garden - Cucurbits - Germinating Native Seeds - Gravel Paths - Citrus Care - Hendrik's Garden - The Vegie Guide | 2011-02-12 | 30 | |
| 2 | 50 | A Novice Gardener - Vegie Garden Rescue - Ilda's Garden - Building a Herb Bed - Indigiscapes | 2011-02-19 | 30 | |
| 3 | 51 | Filling the Gaps - The Vegie Patch - The Vegie Guide - Horticultural Legends - Pest Patrol - Gardening With Fish: | 2011-02-26 | 30 | |
| 4 | 52 | Autumn Flowers - Corn and Co - Designing With Trees - Using Climbers - Wendy's Secret Garden | 2011-03-05 | 30 | |
| 5 | 53 | Flood Recovery Tips - A Chat With Friends - The Vegie Patch - Tropical Flowers - After the Floods | 2011-03-12 | 30 | |
| 6 | 54 | Starting Over - John's Vegie Plot - Seed Bombs - Building a Compost Bay - Horticultural Oil - Robbie's Garden | 2011-03-19 | 30 | |
| 7 | 55 | Native Beauties - Wet Season Tasks - pH Testing - The Vegie Guide - Fast Food - 2010 Gardener of the Year | 2011-03-26 | 30 | |
| 8 | 56 | Making Perfect Vegie Soil - The Wild Garden - Disease Alert - Myrtle Rust - Pineapple Lilies - Autumn Vegies - Antoinette and Rocky's Garden | 2011-04-02 | 30 | |
| 9 | 57 | Making a New Start - Caring for Orchids - Debra's Garden - The Vegie Patch - The Vegie Guide | 2011-04-09 | 30 | |
| 10 | 58 | The Vegie Patch - Dallas Kampe's Garden - Small Gum Trees - Clerodendrums - Using Bamboo - Getting Kids to Garden | 2011-04-16 | 30 | |
| 11 | 59 | Courtyard Design Tips - Spotting Conifer Borer - Large Leaf Plants - A Native Plant Showcase - The Vegie Guide - Layering a Vegie Bed - A Kings Cross Treasure | 2011-04-23 | 30 | |
| 12 | 60 | A Prize Pumpkin? - Tips for Using Foliage - Chasing the Sun - Growing Strawberries - A Garden on the River | 2011-04-30 | 30 | |
| 13 | 61 | The Vegie Patch - Eleanor's Garden - A Collector's Garden - Tropical Pineapples - The Vegie Guide - Planning a Backyard | 2011-05-07 | 30 | |
| 14 | 62 | The Vegie Patch - Growing Perfect Hibiscus - Climbers Through Trees - Bulbs in the Tropics - Crop Rotation - Transplanting Native Trees - Master Grafter | 2011-05-14 | 30 | |
| 15 | 63 | Autumn Colour - Pruning Wisteria - 2010 Gardener of the Year - Perennial Vegies - The Vegie Guide - Planting for Pollinators | 2011-05-21 | 30 | |
| 16 | 64 | Garage Mahal - Subtropical Onions - Planting Under Trees - Planting Under Trees - Growing Kangkong - A Family Garden, Part 1 | 2011-05-28 | 30 | |
| 17 | 65 | Front Garden Progress - Kate and Mo's Garden - Dry Season Vegies - Vegie Guide - Rose Hedge Planting - The Tree Keepers | 2011-06-04 | 30 | |
| 18 | 66 | The Vegie Patch - Best in Show - Conifer Cuttings - Native Herbs - Subtropical Shade Plants | 2011-06-11 | 30 | |
| 19 | 67 | Winter Inspiration - A Transplanted Garden - Growing Pandanus - A Rock-Solid Garden - A Rock-Solid Garden - The Vegie Patch | 2011-06-18 | 30 | |
| 20 | 68 | A Family Backyard, Part 2 - Giant Lilies - Waldo the Bush Poet - Peas, Beans and Leafy Greens - A Garden for Song | 2011-06-25 | 30 | |
| 21 | 69 | Winter Vegie Tips - The Vegie Guide - A Picture Garden - Simple Hydroponics - The Fig Tree Memorial - Antoinette and Rocky's Garden | 2011-07-02 | 30 | |
| 22 | 70 | Pruning Grapevines - Camellias in Bloom - Beautiful Fruit Trees - An Integrated Garden - The Chelsea Flower Show 2011 | 2011-07-09 | 30 | |
| 23 | 71 | A Groundbreaking Garden - Planting Around Pools - Making Mini Gardens - A Vegie Garden Check-Up - An Inner City Bush Haven | 2011-07-16 | 30 | |
| 24 | 72 | The Vegie Patch - A Kings Cross Treasure - Unusual Edible Plants - Tidying Up Citrus - Building a Bat Box - A Garden Retreat | 2011-07-23 | 30 | |
| 25 | 73 | Gardening With Kids - This Gardening Life - Propagating the Unusual - Fruit Tree Pruning - The Vegie Guide - A Traveller's Garden | 2011-07-30 | 30 | |
| 26 | 74 | Making Odd Spaces Work - A Helping Hand - Josh's Vegie Trials - Winter Flowering Natives - A Garden for the Kids | 2011-08-06 | 30 | |
| 27 | 75 | Mara's Garden - The Australian Garden - Wild Greens - A Family Backyard, Part 3 - Top 5 Winter Natives | 2011-08-13 | 30 | |
| 28 | 76 | Getting Started - Choosing a Feature Tree - A Love of Bonsai - The Vegie Patch - Inspired by Vietnam | 2011-08-20 | 30 | |
| 29 | 77 | The Vegie Patch - The Vegie Guide - A Sunshine Coast Garden - Creating a Terrarium - Wairoa - Jean's Garden | 2011-08-27 | 30 | |
| 30 | 78 | Esther's Garden - A Garden in Alice - Making a Hot Box - Weed Control - Early Spring Vegies - Guilfoyle's Volcano | 2011-09-03 | 30 | |
| 31 | 79 | Spring Vegie Jobs - The Vegie Guide - The Weird and Wonderful - Checking In With Dave - Pruning Banksias - 'Runnymede' | 2011-09-10 | 30 | |
| 32 | 80 | Conserving Rare Trees - The Vegie Patch - Potatoes / Seed vs Seedlings - Rusty's Garden - Caring for Succulents - Old-Fashioned Roses | 2011-09-17 | 30 | |
| 33 | 81 | A School Vegie Garden - Propagating Herbs - A Tale of Two Gardens - A Family Backyard, Part 4 - An Oasis in the Desert | 2011-09-24 | 30 | |
| 34 | 82 | A Garden for the Future - Pest Control - The Vegie Guide - Potted Plant Care - Spring Pruning - A Native Cottage Garden | 2011-10-01 | 30 | |
| 35 | 83 | Gardening for Community - Subtropical Spring Vegies - A Garden to Remember - Propagating Cuttings - Rhododendrons in Bloom | 2011-10-08 | 30 | |
| 36 | 84 | Plants for Picking - Filled with Foliage - The Vegie Patch - The Vegie Guide - For the Love of Clivias - WA Wildflowers | 2011-10-15 | 30 | |
| 37 | 85 | Daniel's Inspiration - Designing for a Family - The Vegie Patch - Choosing Mulch - The Purple House | 2011-10-22 | 30 | |
| 38 | 86 | On the Verge - The Towra Team - A Native Garden Showcase - Growing Succulents - A Spiritual Garden | 2011-10-29 | 30 | |
| 39 | 87 | Irrigation Maintenance Tips - Lyn and Bill's Garden - The Vegie Patch - Crop Protection - Bringing the Outside Inside - Planting for Summer - Tulips | 2011-11-05 | 30 | |
| 40 | 88 | Growing for the Mission - A Family Backyard Final - Seedling Production - Gardening in a New Climate | 2011-11-12 | 30 | |
Series Cast
| | | | |
| --- | --- | --- | --- |
| | Costa Georgiadis | as Host | |
Related News
TVMaze